San Diego is the land of sunshine and plentiful beaches. Right on the California coast of the Pacific Ocean, San Diego is a hub of water activities.
The giant Balboa Park is the city's treasure, with the world famous San Diego Zoo nestled inside the park. After you're done looking at the animals, you don't want to head back to the hotel do you.
Want to get outside of the city and go explore the best day trips from San Diego?
With its prime location near the Mexican border and close to Los Angeles, there really is so much to do and see when using San Diego as a base!
Dive into this guide and find out all you need to know about the best day trips from San Diego. Ready, set, olé, olé, olé!
Quick Answer: Best Day Trips from San Diego
Best Places to Stay in

San Diego

Not sure where to stay in San Diego? Look no further than our top three choices which vary by price and the style of accommodation. Our three great picks range from hostel, to budget hotel, to a luxury hotel.
• Best Hostel in San Diego •
Free towels and free breakfast
This hostel is in the heart of the Gaslamp Quarter in San Diego, just a few blocks from the bay. Free towels and free breakfast is a super nice touch for a hostel to provide!
• Best Budget Hotel in San Diego •
It is truly difficult to find a hotel for under $100 in San Diego that isn't sub-par. This hotel definitely makes the cut with its clean rooms and beautiful swimming pool. It's fairly high-rated and will cost around $100 per night.
• Best Luxury Hotel in San Diego •
Private beach and on-site spa
Kona Kai Resort and Spa sits on Shelter Island, just a 3-mile drive from the airport. Rooms are pristinely clean and luxurious, with private balconies and patios that offer marina and garden views.
Go Shopping at the Avenida Revolución

Check out the Zona Rio

Cathedral Metropolitana de Nuestra Señora de Guadalupe
Tijuana is just a thirty-minute drive across the border. With being located so close to San Diego, you shouldn't neglect visiting Tijuana!
Go shopping at the Avenida Revolución and pick up trinkets and treasures. Remember to bargain! You can find handicrafts galore. Also, try to take a picture with a zonkey: a donkey painted to look like a zebra!
The Zona Rio is a large plaza filled with statues of historical figures from President Abraham Lincoln to Cuauhtémoc the Aztec King. The Paseo de los Héroes, which translates to the Road of Heroes, is the cultural heart of the city and offers many great photograph opportunities!
Cathedral Metropolitana de Nuestra Señora de Guadalupe is an active cathedral that offers multiple masses per day. This cathedral is just a block off the main avenue, so it's very easy to walk too. It is a sweet sanctuary and is worth popping your head into if you don't want to sit through a full mass.
Don't stop the party! Read up on San Diego's best party hostels too!
Legoland

South Carlsbad State Beach

The Flower Fields at Carlsbad Ranch
Carlsbad is a neighboring town to San Diego, so it couldn't be easier to get there. It's most well known as being home to Legoland California. This popular amusement park is known for having life-size Lego models and for the aquarium. There is a water park too, so cool off with rides like the Lion Temple Wave Pool.
Prefer the waves of the ocean to a water park? Hit up the South Carlsbad State Beach to relax at the water's edge. It's a five-mile sandy beach that is good for surfing and skin diving. It's also popular with families, so bring the kids!
Check out the flower fields at Carlsbad Ranch and be dazzled by the coordinated display of flowers. Fifty acres of Giant Tecolote Ranunculus flowers have been organized into beautiful designs. The flowers bloom from March through May, so make sure you stop by the ranch to catch the glorious display if you're in the area during springtime.
The Best Travel Backpack EVER MADE!?!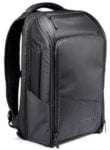 We are obsessed with backpacks – we've tried them all! And our favourite carry on backpack in the WORLD is the Nomatic Travel Backpack. This backpack has revolutionized the backpack industry and will change the way you travel forever :) Check it out here!
Best Day Trip from San Diego with Kids
Hollywood Walk of Fame

Griffith Park

Disneyland and Universal Studios
You might not have heard of all the places on our list, but we're sure that you have heard of L.A.! Just a two-hour drive north of San Diego, you can take your car or a bus between these two big cities. You've also probably heard wind of this pretty cool amusement park called Disneyland, right? Los Angeles is the place to go to ride Space Mountain and take your photo with Cinderella. Or maybe Universe Studios is more your style with the Wizarding World of Harry Potter?
Griffith Park is actually one of the largest urban parks in North America. It's a huge park that is not just for hiking. There is the observatory there, as well as the botanical gardens and even a zoo!
Walk down the Hollywood Walk of Fame and see the 2,600 stars with all the famous stars of Hollywood's names on them. It's only a 15 block walk, so even in the California heat, it is manageable with kiddos in tow.
Before your trip, find out about San Diego's best hostels!
Have a Lobster Dinner

Go Surfing

Hike the Cerro El Coronel
Puerto Nuevo is just a smidge over an hour drive from San Diego. Puerto Nuevo is known for being the "Lobster Village" of Baja California. It's strange that Baja California is actually in Mexico, isn't it? Regardless, make sure you have a lobster dinner in Puerto Nuevo. The uniquely seasoned, deep-fried lobster is called Puerto Nuevo Style Lobster. It's Puerto Nuevo perfection.
Surfing is an awesome activity to do in Puerto Nuevo, but only if you're not a beginner. There are no lessons taking place on the beach there. However, this spot is good for the pros as there aren't a lot of surfers crowding the swells!
Go for a gorgeous hike along the Cerro El Coronel. Approximately 4.5km in distance, this is a great day hike to take to soak up the sun and some views!
MUST READ! We've organized the best places to stay in Santa Cruz for all types of trips!
Best Day Trip from San Diego by Train
Hike Camelback Mountain

Papago Park

Hot air balloon ride
If you have some extra time to spare, taking a 15-hour train trip to Phoenix is a fun way to spend a couple of extra days. While it's not quite a day trip, you may never be closer to the Phoenix than when staying in San Diego so don't miss the opportunity to go! The Amtrak train usually runs 11 times per day between San Diego and Phoenix, so hopefully, you can find a time that works best for you.
Camelback Mountain is a must for every hiker out there. With an elevation of 2704 feet, you'll get some awesome views from the top! It's only a 2.5-mile hike. You can easily do it in a couple of hours.
Papago Mountain has stunning red butte formations with its famous hole-in-rock formation to snap a cool photo inside! You can also visit the Desert Botanical Garden and see some beautiful desert flowers.
Take a hot air balloon ride to get off your feet and take to the skies! You will watch the Arizona desert unfold beneath you.
Let's narrow it down! Near Lax Airport are some of the best hostels!
Staying Safe in San Diego
While San Diego is super safe, no matter where you are traveling, you NEED to have great travel insurance. We have personally tested TONS of travel insurance companies, and World Nomads is our favorite (and most affordable!).
Fill out the form below to get a quote so you can have a stress-free time traveling around USA!
#
6 – Mission San Juan Capistrano
Tour the Mission

Walk around the Gardens

See the Swallows
Mission San Juan Capistrano is 66 miles north of San Diego and is encompassed by rolling hills and tall, waving palm trees. This mission was founded in 1776 and has the traditional Spanish mission architecture. Take a tour to check out all the buildings, paintings, and furniture from the time of the mission's founding. Walk the gardens and take a break from the sun in the shaded grassy areas.
This mission is also well known for its bird population. Every spring cliff swallows migrate up from Argentina and take nest in the mission. If you're visiting in the spring, get ready to see lots of swallows swooping around!
Best Cheap Day Trip from San Diego
La Jolla Cove

Razor Point Beach and Trail

Windansea Beach
La Jolla is just 22 miles from San Diego, and just so you know… La Jolla is basically paradise. It's a lovely beach town known as the jewel of San Diego. La Jolla Cove is sure to delight. Go snorkeling and keep your eyes out for the sea lions!
Razor Point Beach and Trail is just a two-mile hike that gives almost constant beautiful views of the bay and the Pacific Ocean. The trail is well-marked and is not difficult. You can access the trail through the Torrey Pines State Reserve.
Have a beach day at Windansea Beach. There's a great swell there too, so if you're a surfer, bring your board! Make sure to take a photo of the Windansea Shack, one of the historical landmarks of San Diego.
#8 – Julian, California
Great for history lovers!
Take a Horse-Drawn Carriage

Pick Your Own Apples

Pan for Gold
Julian is about 62 miles away from San Diego. It is located in the Cuyamaca Mountains and is a historic Gold Rush town. Julian still has it's historic characters the old buildings have been turned into charming shops and restaurants. Take a horse-drawn carriage through town to really soak up the old-fashioned atmosphere.
Spend time strolling through the apple orchards and pluck your favorites off the trees. Definitely plan on buying an apple pie or two. What is better than hand-picked apples and a homemade apple pie?
Pan for gold at the Eagle Mining Company, one of the original gold mines in the region. You can also explore the tunnels and get a sense for what striking gold feels like!
Anaheim is Big! Don't be overwhelmed though, check out our no-stress guide to where to stay in Anaheim!
#9 – Idyllwild, California
A must do for nature lovers
Walk the Nature Trails

Shop for Handmade Goods

Rock climbing
Travel just two hours away from San Diego and you'll come across Idyllwild, a small village in the San Jacinto Mountains. There are thousands of tall pines and cedars standing watch as you hike the mountain trails. There's plenty of paths through the mountainside to explore.
The city itself has many charming locally owned shops and restaurants, from the Lady of the Lake Soap Shop to the Idyllwild Candle Factory. There's no hustle and bustle in this quaint town.
If you're feeling adventurous, go rock climbing on Tahquitz and Suicide Rock. They have a wide variety of climbs that differ in difficulty. Given the location, in the Southern California mountains, you can expect great climbing weather!
#10 – Anza-Borrego Desert State Park, California
See the Bighorn Sheep

Take a Hike

Wildflowers
The Anza-Borrego Desert State Park is around 80 miles Northeast of San Diego and promises visitors a truly striking landscape. It is the largest state park in California, that has plenty of trails and plenty of wildlife to see. Keep an eye out for the bighorn sheep. See if you can catch a glimpse of a roadrunner too.
The park has six nature trails that are for those who want to take to the trails by themselves. There are also naturalist-guided hikes available for those who want to be led around the park.
While the word desert is in the name, this park is renowned for having an immense wildflower population! Especially after a winter with heavy rainfall, the spring and summer flowers are overwhelming. The park's phone recording message actually provides updates on the flower population!
Wine Tasting

Antique Shopping

Pennypickle's Children's Museum
Temecula is just an hour drive from San Diego. The historic old town of Temecula in Southern California is surrounded by hillside vineyards. Go wine tasting at Thornton Winery or Callaway Vineyard and Winery. Sample some of those famous California reds.
With its charming 1800s buildings, you know there are plenty of antique stores around in this historic town. Find some old long-forgotten treasures in Granny's Attic.
Pennypickle's Children's Museum is probably the most well-known attraction in Temecula. It's a huge workshop filled with games and gadgets that are meant to spark children's imagination! It's a fun spot for those who are young at heart as well.
Will you also visit Long Beach? Check out where we like to stay in Long Beach!
#12 – Joshua Tree National Park, California
Hiking

Camping

Rock Climbing
Joshua Tree National Park is just a little larger than the state of Rhode Island. This massive park sits in the Bernardino Mountains and is just under a three-hour drive from San Diego. The park includes two deserts, the higher Mojave Desert and the lower Colorado Desert. Hike among the cactuses on the many park trails, and take photos with a Joshua Tree! We recommend a hike up to Keys View to take in great views of the Coachella Valley.
If you feel like turning your day trip to an overnight experience, you can camp in the park. Pitch a tent real quick and spend a night in the desert under the sparkling stars.
Up for a rocky adventure? Go mountain climbing and experience the surreal geological landscape hands-on!
Also, there are free walks, talks, and evening programs put on by the park's rangers and volunteers.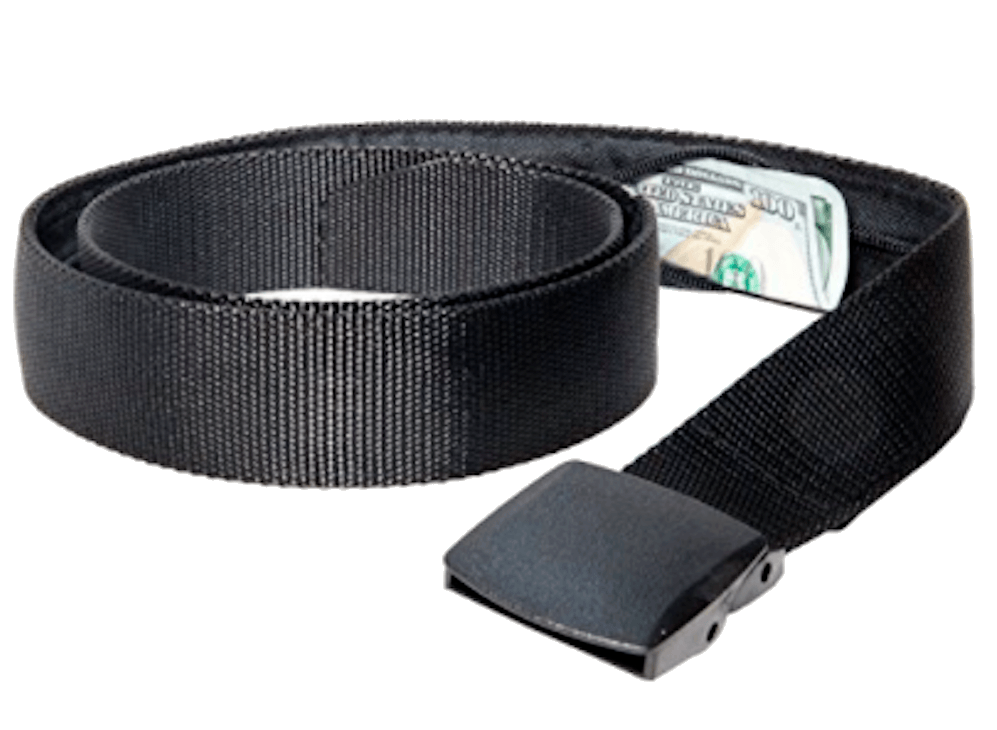 If you are traveling you should ALWAYS have emergency cash hidden on you! Security belts are great because they are affordable and can fit a ton of stuff in them (great for peace of mind!). Check out our favorite travel belt!
Best Day Trips from San Diego by Car
Visit the Malecón

Riviera de Ensenada

Tres Valles Vitivinicola Winery
Ensenada is a port city on the coast in Mexico. It is around a two-hour drive from San Diego. The heart of the city is its harbor and waterfront Malecón. The Malecón is a stone-built embankment just off the shore. Take a photo at the colorful Ensenada sign while you're there. If you are lucky, you might even be able to see migrating grey whales from the embankment.
Once a casino and now a museum and cultural center, the Riviera de Ensenada is a beautiful place to visit. You'll love the impressive architecture of this behemoth white building, as well as the margarita tastings! You can book a tour or walk around by yourself free of charge.
The Tres Valles Vitivinicola Winery is a charming, small winery that makes both red and white wine. Wine tasting is only 200 pesos, but that goes towards a bottle if you decide to take one home!
Why are you visiting San Diego? Find out where to stay in San Diego based on what you want to do there!
#14 – Pasadena, California
Norton Simon Museum

Gamble House

Eaton Canyon
Pasadena is a two-hour drive from San Diego. Home to the Rose Bowl and Roses Parade. Of course, Pasadena has more to offer visitors than just football. Pasadena has an excellent art museum, the Norton Simon Museum, that has a spectacular collection of European and Asian paintings and sculptures. There is also a beautiful sculpture garden to wander around.
The Gamble House is the iconic home of David B. Gamble. Name sound a little familiar? He puts the Gamble in the Procter & Gamble company. Wow, right? Now, his old home is a National Historic Landmark that is open for tours and events. This home is a stunning example of the American Craftsmen Style with Japanese influences. Worth a visit, indeed.
Go for a nature walk around Eaton Canyon. You'll see plenty of desert flowers and may even see some wildlife too. There is even a fairly easy trail that can take you to a waterfall. A waterfall in a desert? Let's go!
#15 – Laguna Beach, California
Kayak and Explore the Coves

Paddle Board

Check out the Public Art
Laguna Beach is one of the most famous California Beaches. Take a scenic one hour drive up the coast to reach Laguna Beach from San Diego. With 7 miles of golden sands, stretch out and catch some California sunshine.
Kayak from the shore to explore the coves and caves. There is so much to see once you take to the water. Everything you need is available to rent right on the beach.
Ever tried Stand Up Paddle Boarding? Laguna Beach is the place to do it. With calm waters and plenty of rentals right on the sand, go ahead and grab a paddle!
Laguna Beach isn't just the name of the beach, it's the name of the town itself! Laguna Beach has a nice park to take a shady stroll through, Heisler Park. Moreover, the city has over 100 works of public art to see! So if you want to take a break from the beach, go find out what else Laguna Beach has to offer.
Bonus Trip!
– Borrego Springs
A very cool and hip spot!
Desert Sculptures

Stargazing

Ruby Red Grapefruit
Borrego Springs is a city right in the middle of the aforementioned Anza-Borrego Desert State Park. This town has a population of around 3,500 people and is the only California city that is entirely encompassed by a state Park. Talk about a special town, right? Borrego is known for its sculptures sprinkled throughout the desert. Stumbling across a giant metal dragon in the desert is wild!
As an officially Dark Sky Community, Borrego Springs is the perfect place to go stargazing. Go camping or stay at a cute bed and breakfast and take in the starry sky.
Chomp down on a ruby red grapefruit if you visit Borrego Springs while they are in season! The season begins in late December, and apparently ends as soon as the fruit are all eaten!
Conclusion to the Best Day Trips from San Diego
San Diego perfectly represents the classic California lifestyle.
There's seemingly endless beaches and lots of things to do and see. From whale-watching to hiking to the zoo, San Diego itself is an epic city.
When visiting though, make sure to take as many day trips as you can. You wouldn't want to miss out on panning for gold or visiting a mission, would you?
There is just too much to do in the area to not get behind the wheel and drive a little. Go forth and explore!
***Disclaimer*** Some of the links in this post are affiliate links. This means that if you book your accommodation through the site, One Weird Globe will earn a small commission at no extra cost to you. Your support helps me keep the site going :)
Latest posts by Lily Allen-Duenas
(see all)