Seattle, also known as The Emerald City, sits on the edge of Puget Sound and it's a clean, cosmopolitan city with plenty of things to do. The iconic space needle, the unusual architecture of the Pop Culture Museum, and the lively Pike Place Market are all rightly high up on the itineraries of travellers and tourists to Washington State's largest city.
A few days in the city should be enough to see all the main sights – and to be honest the most attractive and beautiful places aren't found in Seattle itself. The evergreen forests, national parks, and offshore islands within a stone's throw of the city make for incredible day trips. So, in this article, I'll be guiding you through the best day trips near to Seattle!
Quick Answer: Best Day Trips from Seattle
Best Places to Stay in Seattle
In a large city like Seattle, it can be overwhelming when deciding on a place to stay. To help you out when making an accommodation choice, I've compiled a list of three of the best places to stay in town – hopefully, you'll find that one of them is suitable for your budget and travel style!
• Best Hostel in Seattle •
A characterful and historical hostel that dates back to the 1920s!
This cool and artsy hostel was a favourite haunt of movie stars like Humphrey Bogart and Mae West back in the day. It even has a cinema room as a tribute to them! It's one of the top-rated hostels in Seattle and guarantees a great stay for budget travellers!
Arriving late? Find the best hostels near Seattle AIRPORT for a worry-free arrival!
• Best Budget Hotel in Seattle •
Three-star hotel which offers an airport shuttle service
This budget hotel offers fantastic views of the Puget Sound and the Olympic Mountains while being within 15 minutes' drive of Pikes Place Market. If you've rented your own transport, it's perfectly positioned to get out onto some day trips before coming back to bright and cosy rooms!
• Best Luxury Hotel in seattle •
Five-star hotel with spa and rooftop infinity pool!
A name synonymous with luxury, the Four Seasons Hotel Seattle doesn't disappoint when it comes to a comfortable and special stay. As well as the rooftop infinity pool, there's an outdoor fireplace which will keep you warm on even the coldest Seattle evenings!
#1 – Bellingham
Best Day Trip from Seattle by Train
Visit the northernmost city in the United States (not counting Alaska of course!)
Enjoy the city's packed events calendar – from the Seafood festival in June to the six-day long fair in August
Just over an hour and a half from Seattle Central Station
Bellingham is just over an hour and a half north of Seattle by train and it's definitely worth making the trip to this city, which is the furthest north in the contiguous United States. But why I hear you ask! Well, if you're visiting in summer there are a whole host of activities which will keep you entertained, including teeing off on the golf course, getting onto the miles of hiking trails, and catching your tea with a spot of fishing! Winter visitors should back their salopettes as Mount Baker is perfect for a spot of skiing too!
It's not all about being active and outdoorsy here though – the more relaxed tourist is catered to too. The city is packed with museums and galleries, and there's a pretty crowded events calendar too. The Seafood Festival in June is a particular highlight!
#2 – Anacortes
Best Day Trips from Seattle by Car
A 90-minute car journey to the north of the city
Enjoy chilling on the sandy beaches and lake swimming in Deception Pass State Park
Stop on one of the dramatic bridges between Fidalgo and Whidbey Islands for some great panoramic photos!
If you have your own private transport or have rented a car during your trip, then Anacortes is a great option that will make use of your car without having to drive too far to make a day trip worth it! And once you get to Anacortes, there'll be plenty to keep you entertained once you've parked up.
A strait splits Fidalgo and Whidbey Islands and it's a really beautiful spot to stop and take photos. If you're feeling extra brave, you can take one of the steep hiking trails down to the river and search for local flora and fauna. It's possible to buy a discover pass for Deception Pass State Park – a great spot for a hike or to search for sea creatures in the rockpools of Rosario Beach!
The Best Travel Backpack EVER MADE!?!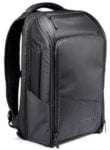 We are obsessed with backpacks – we've tried them all! And our favourite carry on backpack in the WORLD is the Nomatic Travel Backpack. This backpack has revolutionized the backpack industry and will change the way you travel forever :) Check it out here!
#3 – Bainbridge Island
Best Romantic Day Trip from Seattle for Couples
Just a 35-minute journey from Seattle's downtown ferry terminal
Get magnificent views of Seattle from the ferry journey – worth the ticket price alone!
Try the island's tipples – there's an organic distillery, a brewery, and several artisan wineries on the island
If you want to take a memorable day trip with the love of your life during your break in Seattle, then look no further than Bainbridge Island. Not only does it have jaw-dropping views of Seattle on the ferry ride there, but you'll also be surrounded by picturesque panoramas of Mount Rainier, the Olympic Peninsula, and the Cascade Mountain Range. All perfect place to take a photo together as a memento from your trip.
With so many picturesque panoramas on Bainbridge Island, it's a great opportunity to capture these moments and create beautiful photo books online to cherish your memories.
That's not all though – the island is a hot spot for food and drink, and there's a good reason we didn't pick this as the best day trip by car from Seattle. At your disposal, you have several artisan vineyards where you can sample the local wines, a craft brewery, and an organic distillery which produces gin, whiskey, and vodka!
Editor's Tip: make friends by staying at a cool hostel in Washington DC!
Best Day Trip from Seattle with Kids
Walk through the world's largest building on your visit to an aeroplane factory
Learn about the design, production, and maintenance of Boeing Aircraft
Get informed about the history of the aviation industry and the future of flying
Suppliers of aeroplanes to more than 40% of the aviation industry, it's safe to say that at some point you'll probably have travelled on a Boeing aeroplane. Have you ever wanted to learn more about the process of making such an impressive feat of engineering? Here's your chance to find out! The Boeing factory is a great day out and it'll engage both kids and adults alike.
Not only can you see aeroplanes in various stages of production at this fascinating factory, but you'll also be able to walk through the largest building in the world – by volume at least! You can take a tour of the factory any day of the week and they last roughly 90 minutes, beginning and ending at the Future of Flight Aviation Center!
#5 – Lakewold Gardens
Best Cheap Day Trip from Seattle
Just 50 minutes away from Downtown Seattle
Be impressed by the three waterfalls along the garden's Alpine stream.
Take a one-off class or workshop about various gardening projects
This budget-friendly day trip is less than an hour away from downtown Seattle, and it should be right at the top of the itinerary for any horticulturalists, botanists, or simply if you want to have a chilled day out in a nice setting.
The not for profit attraction is set across ten acres and has some lovely horticultural displays including an Alpine stream and waterfalls, a rhododendron collection, and a boxwood garden shaped into geometric patterns. If you want to learn more about a certain branch of gardening, check for workshops which run throughout the year!
If you do have some money that's burning a hole in your market because you've saved on the price of your day trip, there's a gift shop where you can treat yourself or loved ones back home to some cool souvenirs!
Staying Safe in Seattle
While Seattle is super safe, no matter where you are traveling, you NEED to have great travel insurance. We have personally tested TONS of travel insurance companies, and World Nomads is our favorite (and most affordable!).
Fill out the form below to get a quote so you can have a stress-free time traveling around USA!
#6 – Portland
Coffee connoisseurs will LOVE this day trip
Visit one of the most popular and environmentally friendly cities in the USA
Embrace the city's coffee culture
Relax in Portland's Japanese garden
Now, Portland is definitely a holiday destination in its own right and there's certainly enough to do if you want to spend a long weekend there. However, it's also a doable day trip from Seattle, so if you're on limited time in the north-western USA it would be a shame to miss this cool place out!
In the early 1900s, this place was one of the most dangerous port cities in the world – a hotbed for racketeering and organised crime. The city has shed that tag though and is now one of the most popular cities in the country with an emphasis on being kind to the environment. The city is chock-full of microbreweries and coffee houses so it's the perfect place to sit back, relax, and enjoy a quality beverage – alcoholic or caffeinated!
MUST READ! We've organized the best places to stay in Seattle for all types of trips!
Recommended day trip for hikers
Head out to one of the most picturesque landscapes in not only Washington State but the whole of the USA
Visit the most iconic volcano in the USA, home to more glaciers than any other mountain in the country
Get active by making use of the park's hiking trails
Again, seeing the entirety of Mount Rainier National Park in a day is at best unrealistic, and at worst downright daft. However, it would also be downright daft to head to this part of the United States without seeing the mountain itself which stands 4,392m above sea level. The volcano, which last erupted in 1894 is home to more glaciers than any other peak in the whole of the United States.
Getting closer to the mountain can be achieved by setting yourself on the miles of hiking trails that span the length and breadth of the national park. There are a number of visitor centres throughout the park, as well as picnic spots and dining options – so you can enjoy the park whatever your age or fitness level is!
Recommended Article: Looking for the best hostels in Seattle? Check out our EPIC Guide!
A must do for nature lovers
Visit a waterfall listed on the Register of Historic Places
Free admission to the waterfall observation deck and hiking trail to it
Learn more about the beliefs of the Snoqualmie people – who the falls take their name from
The awe-inspiring waterfall that is the Snoqualmie Falls is an 82m cascade, captivating all who visit one of the most impressive waterfalls in the United States. Whatever the weather, the waterfall has a really magical feel around it and you can see why it's so important to the Snoqualmie People. In fact, it's such a big part of their traditional beliefs that it has a place on the Register of Historic Places!
The hike to the falls is short and the park is around two acres – so you have more than enough time to visit the Salish Lodge & Spa where there's a gift shop, coffee stand, and top quality pancakes are on the menu!
The Snoqualmie Falls are a good option if you have your own transport – as there's free parking at the beginning of the trail.
#9 – Port Townsend
Great for a quiet getaway
Admire the untouched Victorian buildings in this small village that were once intended to be the biggest port on the West Coast
Enjoy the independent restaurants, bookshops, and galleries that call the city home
Learn about the surrounding nature at the Port Townsend Marine Science Center
This lovely little town used to be known as the "City of Dreams" and there were big plans for this to be the largest port city on the west coast of the US. Although back then, it may have been disappointing that it didn't achieve that, history's loss is the Seattle day tripper's gain, as it's the perfect place for a quiet day trip out of the city.
Just a two-hour drive away, Port Townsend boasts lots to keep you entertained, including galleries, bookshops, restaurants, and little trinket shops tucked away in the Victorian style buildings. Head to the Marine Science Center in Fort Worden State Park to learn more about the geography, flora, and fauna of Washington State!
Not traveling 4-star? These cheap hostels in New York won't disappoint you!
A very cool and hip spot
See some of the unusual attractions on the island like the alpaca ranch and lavender farm!
Visit the whaling museum to learn more about nature's biggest mammals that pass the Washington State coast
Wander around and enjoy the art galleries and boutique shops of Friday Harbour
San Juan Island should be a bucket list destination for all travellers visiting Seattle. The peaceful ferry ride takes you across the Rosario strait where you might just see bald eagles, sea lions, and harbour seals if you keep your eyes peeled! The real wildlife adventure can come after though – especially if you're planning on taking a whale watching trip.
There's more to just the wildlife on a visit to San Juan Island though – Lime Kiln State Park is the place to go to get some stunning panoramic views across the Canadian border to Vancouver Island or simply just to enjoy some great trekking opportunities! Don't miss out on kayaking around the islands as well – you may even see some orcas while you're at it!
View the location where one of the world's most dramatic and destructive recent volcanic eruptions took place
Walk on the eruption trail and see how it shaped the landscape
Go with a naturalist guide to learn everything you need to about Mount St. Helens
When Mount St. Helens erupted in 1980, the eruption was so strong that it destroyed an entire face of the mountain. To this date, that was still the most destructive volcanic eruption in US history, with the mountain claiming 57 lives.
Now, after being completely altered by the blast, the nearby landscape is a tranquil scene awash with flora and fauna. The eruption trail meanders through the blast zone and if you're travelling with a guide, they'll be able to regale you with all the important facts about the area then and now. It's one of the longer trips on this list – over 3 hours travel time each way – but it's certainly worth it!
Cool getaway for retirees
Discover Bavarian charm thousands of miles away from Germany
Head out into the foothills of the Cascade Mountains
Go white water rafting on the Wenatchee River
It's not just Leavenworth itself that is such a good day trip, but the journey to get there too. On leaving Seattle, you'll tag along the banks of the Skykomish River passing both the Bridal Veil Falls and Deception Falls before reaching this little town, which seems like it's been picked up straight from the forests of Bavaria and plonked here in the north-west States!
It's chock full of family-run restaurants and quaint little gift shops, and a popular spot for retirees. However, there are lots for the young, adventurous traveller too – so don't miss white water rafting on the Wenatchee River – although there's no upper age limit!
You're also right by the foothills of the Cascade Mountains – a perfect spot for hiking or cycling.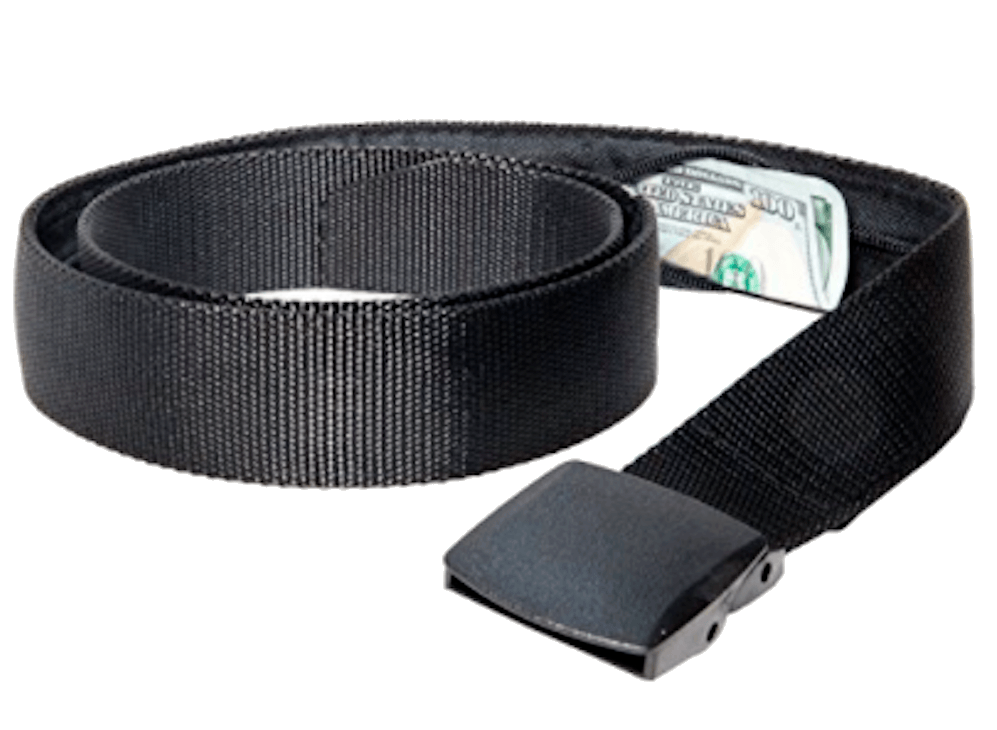 If you are traveling you should ALWAYS have emergency cash hidden on you! Security belts are great because they are affordable and can fit a ton of stuff in them (great for peace of mind!). Check out our favorite travel belt!
A must do for nature lovers!
One of just 23 UNESCO World Heritage sites in the whole of the United States
Be astounded by views of a saltwater fjord framed by the Olympic Mountain Range
Take leisurely strolls along scenic trails or push yourself with a hike
If you can only visit one national park during your trip to Seattle, then make it Olympic National Forest. The fact that it's considered a UNESCO World Heritage site rubber stamps it as a place of natural beauty and importance, and you sure won't be let down if you spend a day here.
There are activities for all kinds of travellers – with fishing, horse riding, and driving along scenic roads all options. Of course, you can hike too! The backdrops are stunning too – in particular, the saltwater fjord!
If you do decide that a day trip just isn't enough in this awe-inspiring spot, then there are a small number of historic cabins in the park so that you can extend your stay.
#14 – Darrington
Outdoor enthusiasts will LOVE this day trip
A small rural town that's also an outdoor activities hub
Get a bird's eye of the surrounding landscape and mountains by taking a helicopter tour
Enjoy one of the regular events – including concerts in the town park or the harvest festival
Darrington is a loveable town right up in Snohomish County, and it really makes the most of being surrounded by mountains and rivers – which you should do too while you're here! And there's no quiet season either. Summer is a great time to go birdwatching, hiking, or horseback riding, while winter travellers can make the most of snowmobile riding – and if you're in town for a little longer, picking the perfect Christmas tree to decorate your living room!
You can even take a helicopter tour to get the perfect bird's eye view of the town and its surroundings. Darrington has a pretty packed events program, which includes live music concerts in its park, and an annual harvest festival which is great fun!
#15 – Orcas Island
Recommended trip for whale watching
One of the best spots in the whole of North America for whale watching cruises
A popular spot among artists – many have relocated and settled on this beautiful island
A relaxing day trip where you can enjoy the rugged coast and quiet villages of the island
As you might have already guessed from the name, Orcas Island is a fantastic spot for viewing killer whales – in fact, it's one of the best in North America. So, don't miss out on booking a boat trip out on the high seas from here!
Orcas is the largest of the San Juan chain of islands off the Washington Coast, and it's the perfect spot for a relaxing and chilled out day trip. Locals call this the 'gem of the San Juans', and it's not hard to see why – thanks to the emerald forests that cover almost every inch of the island!
Rugged coastlines are another common sight on the island, which are occasionally punctuated by small towns such as Deer Harbor, Olga, West Sound, and Orcas village. It's in these towns that you'll find fine boutique shops and delicious restaurants!
Travel Tip – For the Ultimate Guide on this day trip, check out this Epic List of 10 Things to Do in Orcas Island.
Conclusion to the Best Day Trips from Seattle
Travellers will be delighted with what's on offer to them in Seattle, with museums and galleries aplenty as well as cool spots to eat out and enjoy the city's waterfront location. There's more than enough to do if you're spending a weekend here, but for travellers who are here longer term you probably will want to get out an experience the surrounding nature. Hopefully, this article has been a useful and insightful guide to some of the best day trips near the city!
***Disclaimer*** Some of the links in this post are affiliate links. This means that if you book your accommodation through the site, One Weird Globe will earn a small commission at no extra cost to you. Your support helps me keep the site going :)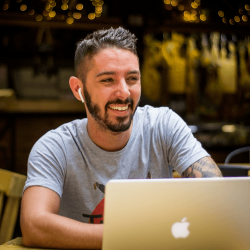 Latest posts by Aaron Radcliffe
(see all)