Seoul is one of the busiest cities in the world. A fascinating combination of ancient tradition and modern technology, Seoul is an exciting and vibrant city packed with street food, serene temples, colourful fashion, and extraordinary fun.
But, what if you're interested in exploring some of the wonders that lie outside of the city?
Written by travelers for travelers, this insider's guide to the 15 best day trips from Seoul outlines exactly where you should visit based on your interests.
Do you want a romantic and relaxing getaway? Maybe you have kids to entertain? Or, perhaps you want to try as much Korean food as you can get your hands on. No matter your interests, we've got a day trip that's perfect for you!
Here are the 15 best day trip from Seoul.
Editor's note – Save some cash in South Korea and check out our 25 best hostels in Seoul and the best cheap hotels in Seoul!
Quick Answer: Best Day Trips from Seoul
Best Places to Stay in Seoul
Seoul is a super fun city. It's the kind of place that blasts away all expectations. Spend days mingling with the lively student scene and nights sipping soju in streetside bars. It's a vast city though and the metro system is complicated meaning it can take hours to travel anywhere. Book yourself into the best accommodation for your trip so you don't waste time underground on a train.
•
Best Hostel in Seoul
•
Right in the middle of the action
You can not take a trip to Seoul without checking out the now infamous area of Gangnam. Book yourself a bed in this swanky hostel and be amongst the glitz and glam of this upscale district without having to spend all your hard-earned cash. It's a really fun and social hostel too, with heaps of space to meet other people. Proper Gangnam Style.
•
Best Budget Hotel in Seoul
•
Travelling to Seoul on a budget does not have to mean slumming it. This top budget hotel in Seoul provides clean and contemporary rooms that even come with their own en-suite bathrooms. Those of you who love city vies should head up to the rooftop terrace for sunset, and after make your way down to the street below for all of the local eating and drinking you could ask for.
•
Best Luxury Hotel in Seoul
•
If you want to live your best life whilst in the South Korean capital then book yourself a room at The Shilla. There's a whole world of options when it comes to rooms, from stylish and simple doubles to spectacular suites. The hotel has a choice of swimming pools, swanky bars and romantic restaurants decorated in a mix of traditional and modern Korean decor.
#1 Best Day Trip from Seoul – Suwon
Day Trips from Seoul by Train
Suwon is one of the most popular day trips from Seoul. Located just 30 kilometres south of the city, Suwon is the largest city in the Gyeonggi-do province.
Its most famous attraction is the Hwaseong Fortress, a UNESCO World Heritage Site and a stunning representation of the 18th-century Joseon Dynasty. Lace up your walking shoes and wander along the Fortress walls. Visit the impressive main gates and the interesting command posts.
The trek will take 2-3 hours, but the views you'll see along the way are more than worth it! If you're not up for the walk, hop aboard the electric train and tour the fortress in style and comfort!
Football (soccer) fans will also want to visit the Suwon World Cup Stadium. Known as the Big Bird, this world-class facility played host to the 2002 FIFA World Cup Quarterfinals and is now home to the K-League's Suwon Blue Wings.
The Best Travel Backpack EVER MADE!?!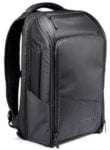 We are obsessed with backpacks – we've tried them all! And our favourite carry on backpack in the WORLD is the Nomatic Travel Backpack. This backpack has revolutionized the backpack industry and will change the way you travel forever :) Check it out here!
#2 – Busan
Interested in visiting South Korea's second biggest city? No problem! Thanks to Korea Train Express (KTX), South Korea's high-speed rail system, you can travel from Seoul to Busan in less than three hours.
Once there, it's time to sip, snack and sample your way through the city. Home to a vibrant seafood market and the International Market, Busan is packed with delicious and interesting dishes to try. Whether you opt for local delicacies, like Dong-nae pajeon (a seafood and green onion pancake), or trusted and traditional favourites (think spicy glass noodles) Busan is a city that will excite your senses.
Surrounded by lush nature, Busan is also a great day trip from Seoul for outdoor aficionados. Home to magnificent mountains, here you'll find a great number of excellent and well-marked hiking trails. Head into the hills and see clifftop temples overlooking the sea as well as stunning views of Busan and beyond!
Editor's Recommendation! These are the staff pick for the top hostels in Busan (for all budgets!)
#3 – Gapyeong
Gapyeong is a small town east of Seoul. A popular destination for hikers, bikers and nature lovers, this mountainous region makes for a great day trip from Seoul if you're looking for peace, quiet, calm and unbelievably gorgeous views.
Head into the wilderness and make your way around Cheongpyeong Lake. This artificial lake was created in 1944 with the construction of the Cheongyeong Dam and it stretches an incredible 19 million square meters. Surrounded by lush and verdant mountains, you won't find a better background for your photos in Gapyeong.
Thrill seekers can get their adrenaline pumping by bungee jumping. Climb high into the air and fall straight down as you take in the stunning South Korean scenery. For a tamer adventure, hit the water and try your hand at waterskiing or wakeboarding. With more than 30 boating areas, there's no shortage of fun to be had in Gapyeong.
#4 – Paju
Less than 90 minutes from the city, it's no wonder that Paju is one of the best day trips from Seoul by train. Located northwest of the South Korean capital, Paju is a city full of diverse attractions and activities. From art and politics to ostriches and books, there's plenty to see and do in Paju.
Paju is home to Heyri Art Valley, a cultural art village where nearly 400 artistic professionals gathered to create and share their work. Famous for its quirky architecture and beautiful curated landscapes, Heyri Art Valley is where you'll see some of the finest pieces of Korean modern art on display.
On the other side of the spectrum is Imjingak. Just 7 kilometres from the Military Demarcation Line between North and South Korea, Imjingak is a lush green space that was built to comfort North and South Koreans separated from their families. This park and monument to the Korean War is the closest that you can get to the DMZ without a rigorous security clearance.
The Korean Demilitarized Zone (DMZ) is one of the most heavily militarized and guarded borders in the world – and it's just a short drive north of Seoul. A 248-kilometre long land border that stretches 4 kilometres wide, the DMZ was established in 1953 following the Korean War.
It's one of the most unique travel destinations in the world and can only be visited as part of the guided tour. Learn the history of the war, and hear the stories of soldiers and defectors as you tour this unusual destination.
Visit Dora Observatory and catch a rare glimpse of reclusive and secretive North Korea. Your tour will also guide you through the Third Tunnel, a massive underground passageway dug by the North Koreans that was discovered in 1978.
Overrun by nature, the DMZ is also a haven for animals, flora and fauna. See endangered animals, plants and mammals in this South Korean hot zone.
Staying Safe in Seoul
While Seoul is super safe, no matter where you are traveling, you NEED to have great travel insurance. We have personally tested TONS of travel insurance companies, and World Nomads is our favorite (and most affordable!).
Fill out the form below to get a quote so you can have a stress-free time traveling around South Korea!
Romantic Day Trips from Seoul for Couples
Seoraksan National Park is one of the most beautiful national parks in South Korea. Located in a relatively remote part of the country, this national park stretches an impressive 400 square kilometres. The journey takes approximately 2.5 hours and express buses depart every 30 minutes, making it an easy day trip from Seoul.
The park's main attraction is Seorak Mountain. The third highest mountain in Korean, this lush landscape is ideal for an afternoon of hiking surrounded by tall trees and stunning scenery. Visit Heundeulbawl Rock, one of the mountain's most famous attractions. A small round stone sitting atop a larger one, Heundeulbawl Rock moves back and forth just 1530 cm, no matter how hard you push it.
Soothe your muscles after a long but relatively easy climb at the Osaek Hot Springs. This natural hot spring sits 600 meters above sea level and has spectacular views of the surrounding terrain. Relax in the heavenly waters of Osaek Hot Springs as you stare out into paradise.
#7 – Nami Island
Nami Island is a half-moon shaped island in the Chuncheon province of South Korea. At just over an hour and a half from Seoul, it's a great option for a romantic day trip for couples.
Measuring 430,000 square meters, Nami Island is famous for the tree-lined paths and colourful lanterns that mark its walking routes. Bursts of sunshine and lush natural scenery make this island a great place for an afternoon of biking and picnics in the park.
There are two ways to reach the island: the conventional ferry or the exciting and fun zip line. Strap yourself in and soar 940 meters through the air and over water. Talk about an entrance!
Technically a micronation, Nami Island has its own flag, national anthem, currency and passport. As you cross the border have your passport stamped for a nice little keepsake from your time at this unique destination!
On the border of Seoul and Gyeonggi provinces is Bukhansan National Park. A heavily forested area with temples, trails and granite peaks, this park is a great day trip for anyone looking for fresh air and stunning views. And, at less than an hour by bus, you'll be enjoying one of the country's most beautiful parks before you know it!
Start your day with a short hike up the mountain. Enjoy luxuriant natural surroundings as you pass by Seunggasa Temple and make your way to Samo Rock. Make sure to stop often along the way to take in the incredible views of Seoul as you make your way up the hill.
Once at the top, it's time to sit back, relax and let your muscles recuperate – and what better way to that than by indulging in a traditional Korean-style sauna experience. Start with a seshin, a Korean body cleansing service, followed by an oil treatment and facial. You seriously won't find a more relaxing day trip in South Korea!
Fancy a trip to France? Petite France is a small and vibrant French-style village at the heart of South Korea's Gyeonggi province. Constructed to look like a typical French town, Petite France consists of bright buildings, charming restaurants and, of course, cosy cafes!
You'll feel like you stepped into a fairy tale in this colourful and quaint mountainside village. Wander along the cobblestone street under canopies of twinkle lights. Pass by butterfly art as a chorus of bells chimes throughout the city. See marionettes, dance performances and an ode to France's favourite book, the Little Prince, in this one of a kind cultural destination.
Petite France even has it's very own Eiffel Tower! People won't believe you weren't in France when you show them snaps from this romantic day trip from Seoul!
Seoul has some INCREDIBLE sights! Take one of the top tours in Seoul to really discover this city!
#10 – Ansan
If you're looking to sample some of the best food in Korea, make sure a day trip from Seoul to Ansan is on your itinerary!
An hour away from Seoul, Ansan is one of the most diverse and delicious cities in South Korea. Home to a large multicultural population, Ansan is a melting pot of cultures and cuisines. At Ansam Multicultural Food Street, you'll find everything from Russian and Thai to BBQ and beyond. No matter what you're craving, you'll find it here!
For a fast, cheap and tasty treat, head over to Ansan's Wongok-Dong district. With rows of street vendors serving up dishes from all corners of the globe, there's something for every taste in this part of the city!
But there's more to Ansan than just great food. The city is also home to a number of picturesque canals and established bike paths, perfect for exploring the natural side of this South Korean city.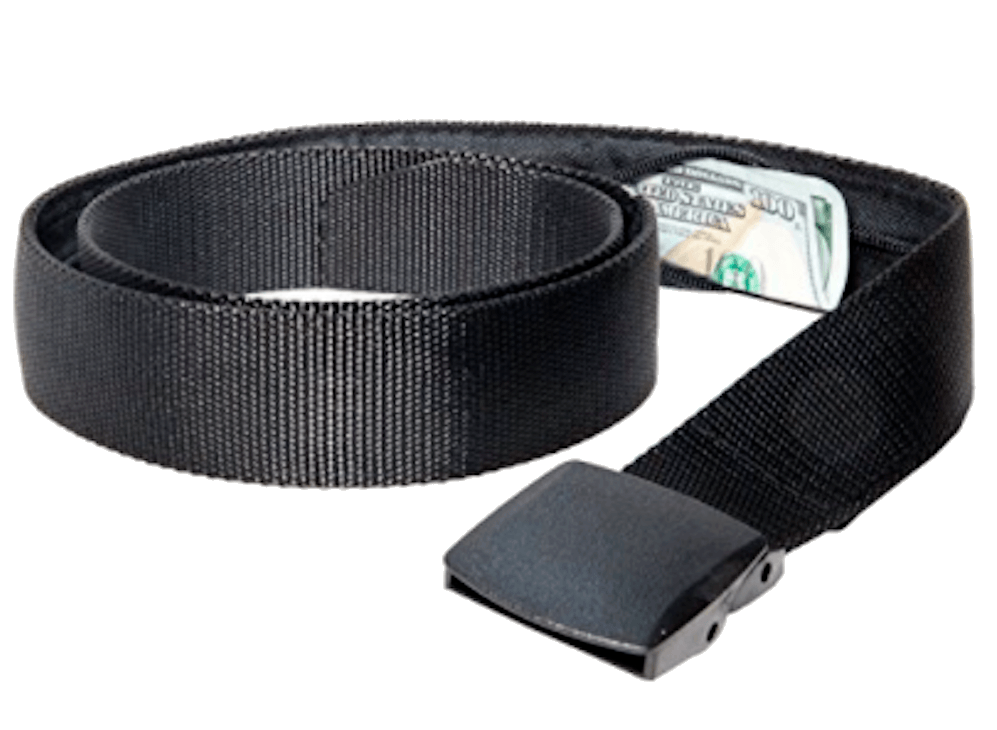 If you are traveling you should ALWAYS have emergency cash hidden on you! Security belts are great because they are affordable and can fit a ton of stuff in them (great for peace of mind!). Check out our favorite travel belt!
Best Day Trips from Seoul with Kids
Families visiting Seoul will love taking a day trip out to Seoul Grand Park. A short drive from the city centre, this urban green space covers more than 9.1 million square meters! It's home to a number of great attractions, including an amusement park, rose garden, hiking trails and more.
The park's most famous attraction is undoubtedly Seoul Grand Park Zoo. There are more than 3,300 animals that live in this zoo. Everything from lions, tigers and bears – oh my! – to flamingoes, elephants, and the rare and endangered Rowland Gorilla are all on display in this lush sanctuary.
Pop over to the Children's Grand Zoo and give your little ones an experience they won't soon forget by posing with parrots or having the chance to feed the animals. Learn all about the animals at the zoo and enjoy a wholesome day of family fun!
#12 – Yeongjong Island
Take a refreshing break from bustling Seoul and head out to Yeongjong Island. Famous for its beaches, hot springs, landscapes and sea breezes, Yeongjong Island is a calming oasis not far from the city.
Pack a picnic, slip into your suit and enjoy a family day on Eurwangni Beach. The most popular beach on the island, this pristine beach is perfect for swimming, splashing and playing. You won't believe you're not in paradise as you stare out at the golden sand and the clear turquoise waters.
Bakunsan Mountain sits at the centre of the island. If little legs are up for the hike, make your way to the famous Yonggungsa Temple. This 1,300-year-old temple is famous for its intricate detail and lush surrounding, as well as the ancient zelkova tree that stands right outside.
Combine history and culture with peace and paradise by taking a day trip from Seoul to Yeongjong Island.
Everland is the largest and most exciting theme park in South Korea. Located in Yongin, a short ride from Seoul, Everland is a must-see for families looking for a day trip from the city.
Everland is divided into five different zones: American Adventure, European Adventure, Global Fair, Magic Land and Zoo-Topia. Each offers different activities and attractions, but all will no doubt thrill visitors of all ages.
Get your heart pumping by riding the T-Express, the steepest and second tallest wooden roller coaster in the world. Strap yourself in and plummet a terrifying 57 meters on this twisting and turning three-minute ride.
Younger travelers will enjoy wandering throughout the much calmer and very quaint Aesop's Village. A small area of Magic Land, Aesop's Village is based on the author's famous stories. Meet your favourite character, explore the Fable Garden and enjoy a number of rides in this delightful fairy tale land.
#14 – Muuido
Muuido – or Muui Island – is a small island in Jung-gu. Yes, you will need to play a bit of trains, planes and automobiles to get there, but at just over an hour from Seoul, the journey is relatively straightforward.
Muuido is home to two main beaches: Hanagae and Silmi. Hanagae is famous for the colourful minbak (beach huts) that dot the shores. These cute and quaint shacks are available for rent and make for an awesome Instagram background.
Silmi is the small of the two beaches but is equally as attractive. At low tide, the beach stretches out for ages, making it the ideal place for a stroll along the sand.
Love to eat? Muuido is also a great day trip destination for seafood lovers. The island is covered with a wide variety of restaurants serving up fresh and delicious dishes.
Whether you want to walk along the shores, work on your tan, or eat till your heart's content, you'll be spoiled for choice on Muuido.
Dive deep into Korea's history and traditions at the Korean Folk Village. A living museum just outside of Seoul, Korean Folk Village – or Minsok Village – is a popular destination for locals and tourists alike.
Start your day at the Korean Folk Village by wandering the city streets, where you'll see replica traditional houses and people wearing clothes from all different historical classes. Watch tradesmen practice long-established techniques, see dance performances, horseback martial arts, and even witness traditional wedding ceremonies as you make your way through the village – and Korea's rich history.
For an afternoon of fun and games, visit the amusement park section of the park. Here you'll find bumper cards, boat rides, and loads of attractions that will thrill the whole family.
Cap off your day with a trip to the market where you can sample a variety of delicious Korean sweets and treats!
Final Thoughts on the Best Day Trips from Seoul
South Korea bursts with energy and excitement. From the streets of Seoul to the surrounding countryside, there's so much to see, do and eat in this amazing country. Whether you're a couple on your honeymoon or a nomad traveling solo, you won't struggle to be entertained in this wonderful part of the world.
Traveling outside of Seoul by train couldn't be easier. Thanks to the KTX and regional trains, it's easy to get from the city to the country to the beach and back in just a few hours time.
See stunning views, seaside resorts, mountain tops and marvelous hot springs with comfort and ease by taking any of these fantastic day trips from Seoul.
Have we missed anything? Let us know in the comments below!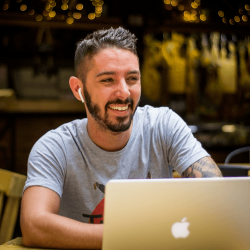 Latest posts by Aaron Radcliffe
(see all)