Many travelers escape to Iceland looking to experience a breathtaking natural beauty that doesn't exist anywhere else on the planet. With some of the most stunning landscapes in the entire world, Iceland is considered an outdoor enthusiast's wonderland.
Home to dozens of glacier waterfalls, soothing geothermal pools, and molten volcanoes, Iceland is a wonderful country filled with dramatic landscapes. Much of the country remains untouched and unaffected by tourism, so you might be wondering if there are enough activities to keep you occupied and entertained. But don't worry, because this majestic slice of unspoiled paradise is brimming with places to explore!
We're here to help you figure out the best national parks, glaciers, and cities to visit during your journey to Iceland. You're going to have an unforgettable time exploring the best destinations this arctic country has to offer!
Staying Safe in Iceland
Violent crimes and even petty theft towards Icelandic citizens and visitors are almost non-existent. Considered one of the safest countries in the world, Iceland is a country where you can feel safe wandering alone or at night. Of course, it's always in your best interested to keep an eye on your personal belongings and to keep your valuables stored in a safe place.
While traveling to the rural parts of the country, keep in mind that accidents in nature can happen. Pay attention to road and hiking signs, and don't venture off the path especially when exploring glaciers, geysers, or mountains. The medical response time in remote locations of Iceland is much slower, and the nearest medical facility may be far away.
But while Iceland is very safe as a whole, no matter where you travel you absolutely NEED to have travel insurance.
Travel insurance is the best way to keep you and your belongings safe and secure while you are traveling abroad. We have personally tested TONS of travel insurance companies, and can say without a doubt that World Nomads is the absolute best (and most affordable!). Fill out the form below to get a quote :)
#1 – Snæfellsjökull National Park
One of the nicer places in Iceland to sightsee!
170 square kilometers wide

A popular spot to see Northern Lights
While there is no shortage of beautiful landscapes in Iceland, Snæfellsjökull National Park is considered one of the most stunning. Besides being the only national park that jets out from the ocean, Snæfellsjökull National Park is also home to the famous Snæfellsjökull glacier!
But don't let the name fool you, the national park is also surrounded by lava tubes and rocky fields, perfect for hiking and climbing. Although you'll find plenty of snow during winter, come during summer to see the park covered in lush green grass and colorful flowers.
Snæfellsjökull Glacier stands 1,446-meters high into the air. Although this volcanic mountain hasn't erupted in almost 2,000 years, it still made its impact on the surrounding area. It's considered one of the most prominent landmarks in all of Iceland.
Sönghellir is a small cave whose name translates to "singing cave". Stand inside and sing a little tune to have your voice echo through the hallow tunnels in the cave. You can also see 300-yeard old stone carvings on the inside walls.
Our Favorite Places to Stay in Snæfellsjökull National Park
#2 – The Blue Lagoon
Cool place to see in Iceland with friends!
20-kilometer wide lagoon

Average water temperatures of 37–39 °C
If you need a break from all the outdoor activity head to the Blue Lagoon, one of Iceland's top attractions. The Blue Lagoon's milky blue water is the perfect setting for a bit of relaxation and spa therapy!
Spend a few hours swimming through the geothermal pools, or give yourself a silica mud mask to help make your skin soft and silky. Whether you're escaping the harsh Iceland winter, or just basking in the sunshine, you'll have a wonderful time bathing at the Blue Lagoon.
The Blue Lagoon swim up bar allows bathers to enjoy a nice cold beverage. Drinking an ice cold beer is the perfect way to cool down from the thermal pools. The first drink is usually on the house too!
The Lava Restaurant overlooks the glistening, blue pools and serves up amazing gourmet dishes. The restaurant strives itself on local produce, so you know you'll be getting only the best ingredients.
Massages are available if you want to take your relaxation to the next level. Try the water massage, a full body oil massage that's done while you soak in the pool.
Our Favorite Places to Stay in The Blue Lagoon
Pssst! Here's a seriously useful guide for anyone who's planning on planning a budget road trip in Iceland
#3 – Kirkjufell
Situated on Snæfellsnes peninsula

Hiking and photography
Located on Iceland's northern coast stands Kirkjufell, a 463-meter tall mountain that's covered in green grass and shrubs. It's considered one of the most photographed landmarks in the entire country, and it's easy to see why!
Surrounded by waterfalls and crashing waves, Kirkjufell is a breathtaking landscape that attracts tourists and locals alike. Besides photography, you can hike around the mountain for stunning views from every angle.
Hiking around the trail that loops around the mountain is a popular activity. It's fairly easy and takes only three or four hours to complete. For something a bit more adventurous, hike to the summit of Kirkjufell. The climb is very challenging, so it should be reserved for only advanced hikers or guided tours.
Kirkjufellsfoss are three flowing waterfalls that are almost as famous as the mountain itself! They flow from the Kirkjufell river so they are definitely too cold to swim in, but they still make for a wonderful view along with the mountain.
Our Favorite Places to Stay in Kirkjufell
Pssst! Check out this comprehensive guide for Travelling around Iceland with Kids
#4 – Dynjandi
One of the more unique places to visit in Iceland!
7 different waterfalls of varying sizes

Known as "the Jewel of the Westfjords"
Cascading down over 100-meters, the Dynjandi waterfalls are one of the most unique sites in Iceland. Unlike most waterfalls, Dynjandi spans 60-meters wide, so the water looks like a thin, white sheet!
Although the name Dynjandi represents just the first tier of the waterfall, you'll also find plenty of other smaller streams that flow through the rocks and crevices of the hill. Legend has it that each waterfall represents a supernatural being and spirit, which only adds to the majestic feeling of it all!
Hiking to the Dynjandi viewpoint is just a short 15-minute walk, but one of the best angles for viewing the waterfalls. The small, rocky path winds through the other waterfalls as well, but nothing is as impressive as seeing the flowing Dynjandi!
Hæstahjallafoss is the second largest, but equally as stunning waterfall in front of Dynjandi. Its flow is thunderous and hypnotic as the powerful streams flow into the small rivers.
Our Favorite Places to Stay in Dynjandix
Reykjavik has some INCREDIBLE sights! Take one of the top tours in Reykjavik to really discover this city!
#5 – Akureyri
Dozens of museums to visit

Summer music and outdoor festivals
Originally a Norse Viking settlement, the town of Akureyri has played an important role in Icelandic history. Due to its harbor and proximity to the north, Akureyri became a bustling port-town known for agriculture and fishing.
Besides exploring this historic side of the city, you'll always want to take advantage of the Akureyri's thriving cultural scene. Akureyri is home to many gourmet restaurants, cozy cafes, and several live music and entertainment venues.
Akureyri Botanical Gardens is a wonderful park that grows over 7,000 different plant and flower species. Besides strolling through the gardens, you can also visit the botanical research center. The park is open throughout the day and is completely free to visit!
Akureyri Art Museum is located in a historic Bauhaus building that was once used as a dairy factory! Photographs, figures, and paintings from some of the most popular Icelandic artists are hung throughout the halls.
Flugsafn Íslands is a museum dedicated to everything aviation! Not only will you find photographs and information about Iceland's aviation history, but you can also walk through several defunct aircraft, such as a twin-engine Beechcraft and coast guard rescue helicopters.
Our Favorite Places to Stay in Akureyri
The Best Travel Backpack EVER MADE!?!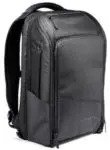 We are obsessed with backpacks – we've tried them all! And our favourite carry on backpack in the WORLD is the Nomatic Travel Backpack. This backpack has revolutionized the backpack industry and will change the way you travel forever :) Check it out here!
#6 – Hornstrandir Nature Reserve
A nice non-touristy place to visit in Iceland
Quiet, tranquil area of land

Camping and hiking paradise
Situated on the tip of the Hornstrandir region, the remote Hornstrandir Nature Reserve is a tranquil landscape that is rarely visited by tourists. The terrain is extremely diverse for Iceland with jagged cliffs to grassy fields.
While there aren't too many specific landmarks to visit in the park itself, you'll still be wandering through one of the most beautiful parts of Iceland. And the best part about the park is that you probably won't see anyone else in your way!
Ferry rides to Hornstrandir from Ísafjörður or Bolungarvík is a great way to see the national park. Entering from the water, you'll have to a chance to soak in the jaw-dropping cliffs and mountainsides from afar.
Camping is a good idea if you want to spend a few days exploring the park. With over 16 different campsites, you'll have no problem finding space before you head out early the next morning to continue your hike.
3-day hike of Hornstrandir Nature Reserve takes you through 4 different villages. You'll be walking between 10-14-kilometers each day, so make sure you bring your hiking boots and rain jackets!
Iceland is alive! And you'll find these party hostels have some of the best events around!
#7 – Rauðisandur Beach
Color beach with red and orange sand

Quiet and peaceful getaway
You might have seen golden and black sand beaches, but have you ever seen a red sand beach? On Rauðisandur Beach, you can see shades of red and orange sand that stretches 10-kilometers down the West Fjords.
The color is starkly contrasted to the bright, turquoise pools of the ocean that laps around the beach. Whether you're coming to photograph the landscape, or just wanting to admire the peaceful coast, you'll be happy you spend a few hours visiting Rauðisandur Beach.
The black church is a small religious worship spot situated right next to the beach. This unique building is painted a dark black, which is quite unique for a church. It also makes for a stunning viewpoint of the neighboring ocean and beach.
Kirkjuhvammur Cafe is the only spot near the beach where you can grab a quick cup of coffee or stop for a lunch break. It's only open a few weeks in the summer, but you can still enjoy one of the tastiest slices of pie or freshly baked waffles.
Low tide is the best time to see the magnificent colors of sand. If you come during a sunny day, the sun reflects off the beach and illuminates the red and orange sand.
Our Favorite Places to Stay in Rauðisandur Beach
#8 – Húsavík
50-kilometers from the arctic circle

Charming town with several museums
Nestled on the banks of the Skjálfandi Bay is Húsavík, a charming town with just a little over 2,000 residents. History says that it was the first Icelandic town to be conquered by a Norse Viking in 870 AD.
After a cold winter, he returned home but left a few slaves who started what we know as current day Húsavík! It remains a popular tourist location for locals and visitors, who come to catch a breath of fresh air and to enjoy the harbor.
Húsavíkurkirkja is a small but colorful church right in the middle of Húsavík city center. Built in the early 1900s, the wooden church is known for its bright green roof and vibrant red molding.
The Exploration Museum is dedicated to the human exploration through the world and through outer space. From Viking exploration to the moon landing, you'll find exhibits, installations, and galleries detailing our journey on this planet.
Íþróttafélagið Völsungur is Húsavík main football team that plays in the area. Although they haven't been in the Icelandic top tier games since the 1980s, it's still fun to watch a game!
Our Favorite Places to Stay in Húsavík
The BEST Hotel in Húsavík → Laxhús
#9 – Thingvellir Iceland Tectonic Plates
Possibly one of the most important places to visit in Iceland!
Constantly shifting tectonic plates

Beautiful national park with stunning landscapes
One of Iceland's most unique attractions is witnessing the moving tectonic plates at Thingvellir, The movement of the North American and Eurasian plates created the Icelandic landscape that we see today.
Molten volcanic, steep cliffs and babbling rivers were all formed by the tectonic plates that shifted throughout history. It's an extraordinary experience to see the origin of Iceland, and how the plates themselves have shaped our planet.
Almannagjá is the rift that runs in between the North American and Eurasian tectonic plates. You can stand on either side of the cliff and admire both continents from one location.
Öxará River runs into Iceland's largest lake. The rushing waters of the river flow into Öxaráfoss, a thundering waterfall that cascades off the edges of the cliffs into the Drekkingarhylur Pools.
Althing is Iceland's national parliament building that was founded over 1,000 years ago. It's located in the middle of the park, not far away from the Almannagjá rift. Don't miss exploring this part of Iceland's history along with the tectonic plates.
Our Favorite Places to Stay in Thingvellir Iceland Tectonic Plates
#10 – Vík í Mýrdal
Southernmost village in Iceland

Two hours from Reykjavik
Vík í Mýrdal may only have a population of 200, but this quaint, seaside village is a vital part of Iceland's tourism industry, thanks to it's proximity to gorgeous rocky beaches.
It's located in the most southern part of the country which means you experience warm weather (for Iceland's standards!). While there aren't many attractions in the village itself, you'll definitely enjoy the sweeping views of the mountains and coastline.
Reynisfjara Beach is a stretch of black basalt coastline that runs past Vík í Mýrdal. Although it's beautiful to see, harsh weather conditions can make the coast dangerous. That's why there's a beachside monument that honors the seamen who were swept out in the waves.
Reynisdrangar sea-stacks are two protruding rock formations that jet out of the ocean. Made out of basalt stone, the sea-stacks are also a part of Icelandic folklore. They are said to represent two trolls that hauled ships out to sea.
Vík í Mýrdal Wool Gallery is more than just a shop! It's a production factory that produces traditional Icelandic attire. Made from Icelandic wool, you can purchase hats, scarves, and sweaters to take back as warm and cozy souvenirs.
Our Favorite Places to Stay in Vík í Mýrdal

If you are traveling you should ALWAYS have emergency cash hidden on you! Security belts are great because they are affordable and can fit a ton of stuff in them (great for peace of mind!). Check out our favorite travel belt!
#11 – Lake Myvatn
A beautiful and scenic place to check out in Iceland!
Iceland's 4th largest lake

Filled with geothermal pools and baths
Lake Myvatn is a sprawling, natural landscape that boasts a variety of activities for all types of travelers. Created by a volcano that erupted over 2,000 years ago, Lake Myvatn has volcanic pillars and craters mixed with marshy wetlands.
The lake is also part of the Diamond Circle, the popular tourist loop that winds through Northern Iceland. Don't worry if you're not with a group, you can still venture through the lake on your own!
Myvatn Nature Baths are several geothermal pools located around the lake. Relax in the steaming, bubbling baths that are known to contain minerals with healing properties. A little less touristy than the Blue Lagoon, the Mývatn Nature Baths is one of the best places for a little R&R.
Hverfjall is one of the largest preserved craters in the entire world! At 140-meters deep and 1-kilometer wide, this crater can be hiked or explored using one of the two trails that encircle its perimeter.
Leirhnjukur sits right outside the lake and is another popular geothermal pool worth visiting. However, you shouldn't get too close, as they are still bubbling solidified lava fields!
Our Favorite Places to Stay in Lake Myvatn
Not sure what to bring? Have a look at our (must read) packing list for Iceland.
#12 – Skaftafell Park
Varying landscapes

Ice climbing, hiking, and cycling
Tucked away from the buzzing cities and villages of Iceland sits Skaftafell Park. Located in a remote region of the country's southern coast, Skaftafell Park is a 4,800 square kilometer glacier that's covered in thick sheets of ice and crystal, blue cliffs.
Although you're on a glacier, you'll still see plenty of tree growth in the wooded forests that surround the park. You're in the middle of an outdoor playground, where you can hike and climb to your heart's desire.
Svartifoss Waterfall is beautiful, but the rock formations next to the waterfall make this one of the most amazing sites in the country. The 20-meter tall waterfall is surrounded by black, hexagonal columns that make sharp, geometric patterns!
Sjónarnípa boasts one of the best viewpoints over the entire Skaftafell glacier. Once you reach the Svartifoss Waterfall, you can hike another 3 hours until you reach this dramatic observation point.
Park Ranger tours are conducted throughout the year. If you're looking for an educational walk through some of the park's biggest highlights, then take one of the ranger interpretive walks.
Our Favorite Places to Stay in Skaftafell Park
#13 – Miðborg, Reykjavik
A great place to visit in Iceland if you are traveling solo
Reykjavik's city center

A cultural hub with museums, restaurants, and nightlife
The neighborhood of Miðborg is the cultural and bustling epicenter of Reykjavik. It's compact and walkable, which means you can easily explore all the attractions, restaurants, and cafes by foot. Most tourists will spend a large chunk of time in Miðborg when visiting Reykjavik.
Besides being home to the city's top attractions, visitors can also wander the streets admiring the colorful buildings and Icelandic architecture. Don't miss the buzzing nightlife scene when nightclubs and bars open their doors to fun-loving (and thirsty) young locals! Also, if you are staying in Reykjavik, you should check out our post about the best hostels in Reykjavik.
Church of Hallgrímur is probably the most iconic attraction in all of Reykjavik. Standing 75-meters high, this Lutheran church looms over the entire city center below it. Take a ride to the observation deck on top, where you can see panoramic views over the city.
Reykjavík Museum of Photography is home to a whopping 5 million photographs taken by artists all over the world. Every type of photography style and genre over the last 150 years is featured in this museum.
Volcano House is a geological museum where you can learn about the varying volcanic mountains and landscapes of Iceland.
Our Favorite Places to Stay in Miðborg, Reykjavik
#14 – Laugardalur, Reykjavik
Awesome place to visit in Iceland with kids!
Reykjavik's best recreational facilities

Nicknamed "pool valley"
Although it's not as populated as the main neighborhood of Miðborg, Laugardalur still manages to attract visitors who want a quieter neighborhood that's still close to the city center. Instead of shops and restaurants, Laugardalur has plenty of peaceful parks, pools, and recreational facilities.
Catering more to young families, this neighborhood is perfect if you are traveling with kids or pets. If you are making the trip there, you should definitely check out our article about some of the coolest day trips from Reykjavik.
Laugardalslaug is a family fun pool and water playground for kids and playful adults! Besides pool floaties, water slides, and diving boards, Laugardalslaug also has several geothermal pools and hot tubs.
Grasagardur Botanical Garden is a city-run park with thousands of arctic plants native to Iceland. Besides the walking paths and gardens, you can also admire the water fountains and ponds scattered throughout the park.
Laugardalsvöllur is Reykjavik's main sports area and home to the Icelandic National Football Team! Seating just under 10,000 spectators, Laugardalsvöllur provides an intimate, yet exciting view of football matches or live concerts.
Our Favorite Places to Stay in Laugardalur, Reykjavik
#15 – Langjokull Glacier
Ice climbing, hiking, and snowmobiling

Several glowing, crystal ice caves to explore
Iceland is famous for icy, white glaciers, and Langjokull Glacier is no exception. Nicknamed "the Long Glacier", Langjokull Glacier 953 square kilometers and runs 580-meters thick. Situated just under the glacier are two volcanic systems.
They're not considered too active and have only erupted 32 times in the last 10,000 years. Although it's worthwhile just to visit to look at the scenery, there are plenty of outdoor activities to participate in if you're feeling more spontaneous!
Skidoo and snowmobiling can be a fun way to explore the glacier. Hop on one of these motorized vehicles and zoom through the thick sheets of ice and snow at heart racing speeds!
Ice Caves can be found in multiple spots around the glacier. Even though some of them are manmade, it's still an amazing spectacle to witness. The neon blue walls and frozen waterfalls are unlike anything you've seen before!
Hraunfossar are several waterfalls that flow through the glaciers of Langjokull. While it's one of the many falls in the area, Hraunfossar runs almost 900-meters from one of the existing lava fields.
Our Favorite Places to Stay in Langjokull Glacier
#16 – Seyðisfjörður
A very cool place in Iceland to go for a day
An artistic town with museums and sculptures

Colorful buildings and setting
Experience Iceland's quirky, creative side by traveling to the town of Seyðisfjörður! Besides being nestled between flowing waterfalls and snow-capped hills, the town has one of the most vibrant art scenes in the whole country.
During the summer, Seyðisfjörður transforms into a village of festivals and museums attracting people from all over the world. You also can't miss the eclectic array of buildings and homes, each painted a different vivid shade of the rainbow.
Rainbow Street is the perfect backdrop for your Instagram or Facebook profile! Bricks are painted in bright reds, deep blues, and glowing greens and run through the middle of town. It leads towards the iconic Blue Church of Seyðisfjörður.
The Blue Church may only be 100 years old, but it's a popular landmark for both visitors and Icelandic locals. It's a pastel blue but sometimes is used as a screen for artistic projections during events and festivals.
Tvísöngur are bizarre cement sculptures by the famous German artist, Lukas Kühne. These round domes are dedicated to traditional Icelandic music since they were built to represent musical harmony.
Our Favorite Places to Stay in Seyðisfjörður
#17 – Siglufjörður
Fishing heritage and culture

Witness the midnight sun in summer
The fishing town of Siglufjörður may be quiet and rural, but it's the perfect jumping off point for exploring Iceland's snow and winter activities. Located in northern Iceland, Siglufjörður is famous for herring fishing, thanks to its large and well-positioned harbor.
Besides focusing on fish, Siglufjörður is also home to some of Iceland's folk music scene! The town hosts a variety of events and festivals throughout the year completely dedicated to Icelandic folk music.
Hedinsfjörður is the steep fjord where Siglufjörður is settled. Besides wandering through the cliffs and valleys, you can also find some of the best spots for trout and herring fishing.
Herring Era Museum is Iceland's largest fishing museum where you can learn about how the herring industry has impacted the town. Explore one of the recreated fishing villages or herring factories and see how this small fish was so vital to the community.
Midnight Sun can be seen in Siglufjörður for a month from June to July. Watch as the sun shines brightly throughout the night, making it one of the best times to visit the town.
Our Favorite Places to Stay in Siglufjörður
#18 – Jökulsárlón Glacier Lagoon
Iceland's deepest lake at 250-meters deep

Nicknamed "Diamond Beach"
Jökulsárlón Glacier is not just another icy glacier, it's a deep lagoon filled with icebergs. It's just a 5-hour drive from Reykjavik, which means it's the perfect day or weekend trip to see some of the most dramatic landscapes of the Arctic.
Unfortunately, the glacier is slowly melting, and the gigantic ice blocks are constantly tumbling and cracking with each passing day.
Boat tours will take you around the towering icebergs of the lagoon. Because of the freezing temperatures, most tours only last an hour. However, that's more than enough time to snap some breathtaking photos!
Ice caving through the crystal tunnels and glowing walls is a great way to get up close and personal with the glacier. Don your headlamp and hard hat to explore the depths of these frozen natural wonders.
Quadrant #3 is the main section of the glacier that's most often photographed. You'll see the tranquil, floating ice clusters and the stunning mountains in the background. If you're hoping to see a quieter side of the glacier, head to Quadrant #4.
#19 – Kópavogur
A great place in Iceland if you love to shop!
Quiet, tourist-free city not far from Reykjavik

Cheap and affordable shopping
Located a short bus ride (or walk) south of Reykjavik is Kópavogur, Iceland's second largest town. Since it's sometimes considered the outsides of Reykjavik, you'll find fewer tourists and more families who've moved to the town to escape the hustle of the city center.
The prices are cheaper, but there are still plenty of activities and facilities to keep you entertained while visiting Iceland.
Turninn is the country's largest building standing 77-meters high. It's mostly used as office space so it might not be too exciting to visit. However, it's worth looking just to see a modern, cosmopolitan building standing tall over the mostly flat piece of land!
Smáralind is the largest shopping mall in Iceland with over 100 different retail stores, boutiques, and restaurants. You'll find most of your big name brands in the mall, as well as international restaurants and food chains.
Kópavogs Swimming Pool is an outdoor pool that's fun for the whole family! Besides splashing around in the main Olympic size pool, you can also unwind at one of the several hot tubs.
Our Favorite Places to Stay in Kópavogur
#20 –

Hafnarfjörður
Iceland's 3rd largest city

Several festivals and rich culture
The port town of Hafnarfjörður may be smaller than it's older Reykjavik brother, but it still manages to be a cultural city. It's most notably known to host the annual Viking festival, where Scandinavians from all over the world come to experience reconstructed Viking towns and to purchase traditional outfits, weapons, and handicrafts.
Besides the Viking festival, Hafnarfjörður also hosts the Bright Days festival, dedicated to the captains and sailors of the country.
Hafnarfjörður Museum is a free exhibition where you can learn more about the town's history dating back several hundred years. The second exhibit on-site is also an antique toy museum!
The Hafnarborg Institute of Culture and Fine Arts is another art gallery and museum with rotating exhibitions every few months. Whether you're here to learn about Icelandic artists, or to see modern and contemporary international art, you'll have a fascinating time at The Hafnarborg Institute of Culture and Fine Arts.
The Port of Hafnarfjordur is the perfect place for a quiet walk or view of the town's harbor. Grab a cup of coffee and walk along the pier admiring the sale boats and fishing village buildings that line the coast.
Our Favorite Places to Stay in Hafnarfjörður
#21 – Silfra
Certainly one of the most exotic place to see in Iceland!
Iceland's only dive site

Swim between two continents!
The waters that run through the Silfra rifts are some of the most potable and translucent waters in all of Iceland and because of the glacier runoff, the waters have clear visibility as far as the eye can see! Silfra is considered one of the largest and deepest fissures surrounding the Eurasian and North American tectonic plates.
Scuba Diving through Sifra is a unique activity that can't be done anywhere else in Iceland! Experienced divers have the rare opportunity to dive between two different continental plates while having underwater visibility between 80 and 120-meters.
Silfra Hall is an intricate cave system that divers first encounter on their journey through the rift. Diving down 45-meters, swimmers have to maneuver their way around giant rocks before reaching the rest of the diving spots.
Silfra Cathedral is the widest and deepest part of Silfra. It's not a traditional cathedral per se, but instead, a deep valley surrounded by lava rock formations. Don't forget to turn left at the end of the cathedral in order to continue your tour!
Silfra Lagoon has the highest visibility underwater, where divers can see 120-meters in front of them.
Our Favorite Places to Stay in Silfra
#22 – Haukadalur Valley
First known instance of a geyser

Attracts 2 million visitors a year
One of the main attractions on the Gold Circle route, Haukadalur Valley is the best spot to catch erupting geysers! Not only is Haukadalur Valley home to the first geyser, but it's also home to some of the most active ones.
And since it's just over an hours drive from Reykjavik, it's an easy day trip to see some of Iceland's most stunning landscapes.
Geysir is the first recorded geyser in Europe. Lending its name to all subsequent geysers that came after it, Geysir can shoot boiling hot water 70-meters straight into the sky. Although it's been quite active in the past, it's shootings are somewhat of a rare occurrence
Strokkur is currently the most powerful geyser in Haukadalur Valley. It usually erupts every 5-10 minutes and sends boiling water up to 20-meters high.
Gullfoss is by far Iceland's most iconic waterfall, and it's only a 5-minute drive from the geysers in Haukadalur Valley. This dramatic display pours water 32-meters at a thundering pace that is guaranteed to make your jaw drop.
Our Favorite Places to Stay in Haukadalur Valley
#23 – Vestmannaeyjar
An archipelago of islands and rock formations

Home to a violent, active volcano
Vestmannaeyjar, otherwise known as the Westman Islands is an archipelago that's off the beaten track for most tourists. Most life is centered around the main island of Heimaey since the other 15 or so islands have been deemed inhabitable.
In order to reach Heimaey, you can take the daily ferry service that connects it to the mainland. If you're interested in exploring the other islands, you can always bribe a local fisherman to give you a tour!
Eldheimer Museum explains the tragic history of Elfell Mountain's last eruption in 1973 over Heimaey Island. The eruption lasted an astonished few months and covered most of the town in ash and lava.
Edfell Crater should be explored if you want to get up close and personal to this destructive volcano. It towers 200-meters above the water, and views from the top are one in a million. However, the lava is still very hot and the radiating heat can be felt by those who tread over its terrain.
Stórhöfði is a small region on the southern end of Heimaey. Considered second windiest place in the entire world (just right after Antartica), Stórhöfði boasts some of the best views of the surrounding Westman Islands.
Our Favorite Places to Stay in Vestmannaeyjar
#24 – Jökulsárgljúfur National Park
One of the most amazing places in Iceland!
Canyons and waterfalls to see

Perfect hiking and camping areas
Although it's no longer classified as it's own national park, Jökulsárgljúfur National Park still has some of the most amazing rock formations in the country.
Connected to the Jökulsá á Fjöllum River, the park is known for its steep canyons and glacier runoff. Of course, there are also several waterfalls that flow into the Jökulsá á Fjöllum river, which makes the perfect backdrop for nature photography.
Hljóðaklettar is a collection of arched caves located in one of the canyons. Known as "the Rock of Echoes", you wanter inside the cave and hear your voice reverberate off the walls of the rocky walls.
Ásbyrgi is one of the glacier canyons that's bent in the shape of a horseshoe. The canyon walls jet up 100-meters and were probably formed when rip-roaring floods blew through ökulsárgljúfur National Park 10,000 years ago.
Hiking is the main activity and the easiest way to explore the park. There are several trails depending on your skill level. You can also camp around the trails if you're venturing through the longer, more strenuous paths.
Our Favorite Places to Stay in Jökulsárgljúfur National Park
#25 – Videy Island
Old abandon village to explore

Art exhibitions and monuments
A stone's throw away from Reykjavik is the compact island of Videy. This charming town is the perfect escape from the city and can be reached with a short ferry ride from the Reykjavik harbor. Once you step foot on Videy Island, you'll be in the middle of rural Iceland!
Imagine Peace Tower is a beautiful monument created by Yoko Ono to honor John Lennon. This tall column has "Imagine Peace" written in two dozen different foreign languages, and symbolizes love, peace, and joy. If you come during October and November, you'll see the Imagine Peace Tower glowing a neon blue.
Richard Serra Sculptures are nine giant basalt columns that circle around the island. Created by world renown artist, Richard Serra, the sculptures are meant to represent different viewpoints from which to view the island.
Village ruins from the islands first settlers still remain on Videy Island. The village was abandoned over 100 years ago, and you can still visit the old buildings and homes that still exist.
Our Favorite Places to Stay in Videy Island
Now you have a wonderful overview of how awesome Iceland is to explore! Where else can you spend the morning hiking through volcanos, walk over two continents in the afternoon, and soak in a thermal bath at night?
Reykjavik is the perfect hopping off point for the rest of the country. After spending a few days soaking in the atmosphere of this cool city, you'll be ready to jump straight into the untouched natural beauty of the Icelandic surroundings.
Grab your passport and book your flight to Iceland soon! You'll want to see everything this beautiful country has to offer before it becomes a bustling tourist destination. When you're walking through the quiet valleys with the wind blowing through your hair, you'll feel as if Iceland was made just for you.
***Disclaimer*** Some of the links in this post are affiliate links. This means that if you book your accommodation through the site, One Weird Globe will earn a small commission at no extra cost to you. Your support helps me keep the site going :)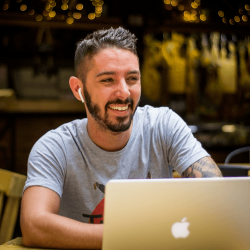 Latest posts by Aaron Radcliffe
(see all)