Thailand is an amazing country that offers some of the most diverse landscape on the planet.
From tranquil beaches to jagged mountains, Thailand has so much to offer that you might have a difficult time deciding where to spend your time.
We're here to cover some of the top cities and attractions in Thailand, so you can make your trip a memorable, action-packed adventure wherever you decide to go!
Whether you're interested in swimming in the clear waters of the tropical islands or looking for ancient relics hidden in temples, you'll find something exciting to explore while in Thailand.
Staying safe in Thailand
Most big cities in Thailand are relatively safe, and violent assault of tourists and foreigns is almost nonexistent. However, pick pocking can be a big issue in busy locations like markets and nightclubs, so travelers should always use their best judgment when carrying around expensive or personal items.
Financial scams on tourists can also happen, so it's a good idea to avoid purchasing sightseeing tours or taxi rides from non-official businesses, no matter how tempting the deal may be!
But while Thailand is very safe as a whole, no matter where you travel you absolutely NEED to have travel insurance.
Travel insurance is the best way to keep you and your belongings safe and secure while you are traveling abroad. We have personally tested TONS of travel insurance companies, and can say without a doubt that World Nomads is the absolute best (and most affordable!). Fill out the form below to get a quote :)
#1- Khao Yai National Park
A beautiful and scenic place to check out in Thailand!
Over 300 square kilometers

Hike past several waterfalls

View Khao Rom, the highest mountain
Although Khao Yai National Park is a just a three-hour drive outside of Bangkok, it feels like you've entered another world! This UNESCO World Heritage Site is a lush jungle containing over 3,000 types of plants and flowers that you can spend the whole day hiking through.
Khao Yai National Park is not overcrowded with tourists despite being the largest national park in Thailand, making for a peaceful and enjoyable visit.
Haew Suwat Waterfall is over 25 meters high and is one of the biggest highlights in Khao Yai National Park. Look familiar? This waterfall was made famous by Leonardo DiCaprio in "The Beach".
Pha Diew Die is a breathtaking viewpoint where you can gaze over the entire national park. Although its over 1100 meters high, the hike to the top is on an easy boardwalk trail.
Khai Yai Art Museum is the perfect break from a long day's hike through the jungle. It includes three rooms of contemporary Thai art and a luscious, sculpture garden.
Our Favorite Places to Stay in Khao Yai National Park, Thailand
The Best Travel Backpack EVER MADE!?!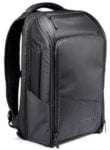 We are obsessed with backpacks – we've tried them all! And our favourite carry on backpack in the WORLD is the Nomatic Travel Backpack. This backpack has revolutionized the backpack industry and will change the way you travel forever :) Check it out here!
#2- Chao Phraya River
One of the most underrated places to see in Thailand!
Made up of four tributaries

See Bangkok's main attractions from the water

Avoid the high price vendors offering boat tours
For a unique experience in Bangkok, take a ride through Chao Phraya River. Almost 400 kilometers in length, the Chao Phraya River is one of the busiest transportation arteries that shuttles patrons across the city with ferries, water taxis, and river busses.
Take a river tour beneath the arched bridges to see the impressive high rises and skyscrapers of Bangkok light up from another angle!
The Chao Phraya Express Boat runs four different ferry routes through the main river. Although they are mainly used for transportation, you can take the orange line to have more a scenic glimpse into the city.
The Chao Phraya Tourist Boat is another option if you want to hop on and off at different stations on the river.
Dinner Cruise is a romantic and luxurious way to see the river and city. Most cruises offer a dinner buffet and bar while cruising down the river at night for several hours.
Our Favourite Places to Stay in Chao Phraya River, Thailand
Pssst! Wandering how much it'll cost you whilst traveling round Thailand? Check out this ultimate breakdown of the current travel budget for Thailand.
Want to book a Villa? Have a look at the best villas in Koh Phi Phi!
#3 –
Bangkok Chinatown
Affordable shopping

Unique street snacks

Ornate temples and gates
Mixing Chinese and Thai cultures, Bangkok's Chinatown is an exotic, sense exciting neighborhood to explore! Whether you're looking to snack on delicious street food, bargain for colorful and affordable souvenirs, or take photographs of the traditional temples and gates, you'll sure to find it here in Chinatown.
At night, Yaowarat Road turns into a buzzing nightlife area, where locals and visitors spill out into the streets to drink cold beer and dine on some of the most delectable and explorative meals in the city.
Sampang Lane is your one-stop shop in Chinatown for anything imaginable. Although the street is cluttered with small shops and stalls, you'll sure to find something in this exciting, chaotic area to take home.
Wat Traimit is a temple that is home to the largest gold Buddha figure in all of Thailand. Pay tribute to the Buddha inside, or climb to the top of the temple to enjoy a fascinating view of all of Chinatown!
Romaneenart Park is a relaxing, quiet oasis in the middle of bustling Chinatown. Take a walk through the park to admire the glistening water fountains or spot some of the locals practicing their Chinese fan dancing.
Our Favorite Places to Stay in Bangkok Chinatown, Thailand
The sights in Phuket are amazing – check out the coolest tours in Phuket!
#4 – Hua Hin
A must visit place to visit in Thailand on the weekend!
The freshest seafood around

Luxury resorts and hotels

Kite-surfing and golfing are key
If you're looking to escape the city of Bangkok for a weekend, think about the relaxing resort town of Hua Hin. Originally known as the glamorous vacation destination for the Thai royalty, Hua Hin has now become a booming attraction for all types of visitors. Splash in the waves of the white, sandy beaches, kite-surf in the crystal clear waters, or dine at one of the many fresh seafood shacks. Hua Hin caters more to the locals that live around Bangkok, so you should definitely visit if you are looking for an authentic Thai retreat!
Cicada Market is a more authentic compared to the city center's Hua Hin Market, where you can buy handmade handicrafts and tasty, local specialties. You'll also find daily live music and street buskers to keep you entertained.
Golfing has become one of the top attractions in Hua Hin. From beachside ranges to award-winning courses, you'll be able to play to your heart's content!
Mrigadayavan Palace was the original beach house getaway of King Rama VI in the early 1920s. The grounds are very relaxing and soothing to explore and is a great place to visit when in Hua Hin.
Our Favorite Places to Stay in Hua Hin, Thailand
PS – have a look at our guide to the top hostels in Pai, Thailand – for all budgets!
#5 – Pattaya Beach
Cool place to see in Thailand with friends!
More partying than relaxing

Lots of international bars and pubs

Caters more to expats than locals
Although Pattaya is situated on the water, this chaotic town caters more to party-goers and adventure chasers rather than relaxing sunbathers. You'll find plenty of foreigners walking the streets, as many Europeans and Australians have chosen to retire in this bustling seaside town. When the sun goes down, Pattaya turns into a red-light district with handfuls of go-go bars, nightclubs and cocktail lounges to keep you busy until the morning hours.
Pattaya Walking Street is not much to look at during the day but becomes alive at night when it turns into the town's largest partying district. Perfect for people watching while drinking a tropical to-go cocktail.
The Sanctuary of Truth is an awe-inspiring structure with ornate teak figurings and tall peaks dedicated to teaching its visitors about the philosophical and spiritual search for enlightenment.
Pattaya Floating Market brings in over 100 floating vendors selling everything from fresh pineapples to noodle soups to traditional handicrafts directly from their long-tailed boats.
Our Favorite Places to Stay in Pattaya Beach, Thailand
P.S. – Save a bit of cash in Thailand with our EPIC guide to the best hostels in Ko Phi Phi!
#6 – Patong Beach
Easily one of the most fun places to check out in Thailand!
Outstanding nightlife

Jumping off point to smaller islands

World famous beaches
Located in the west of Phuket, Patong is a popular beach town destination that is sure to keep you amused with plenty of sights and activities. You'll find everything from picturesque beaches to raunchy red-light districts. World renown for throwing some of the best party in all of Thailand, Patong attracts a variety of backpackers, honeymooners, and vacation seekers looking to have fun while also soaking in the bright, Thai sunshine.
Bangla Walking Street is the main nightlife attraction in Patong beach, drawing in millions of visitors each year who come to party at the beer bars, dance in the go-go clubs and listen to live entertainment.
Beachfront massages are surprisingly cheap, extremely powerful, and the perfect way to relax after a night of partying. Listen to the sounds of the ocean as your personal masseuse stretches and pulls your muscles until you are sore but happily refreshed.
Muay Thai fighting is a popular entertainment activity where you can watch professionals (and sometimes even amateurs!) battle it out in the sweaty boxing ring.
Our Favorite Places to Stay in Patong Beach, Thailand
Want to learn more about Bangkok? These are the most AMAZING tours in Bangkok!
#7 – Phi Phi Islands
Picture perfect tropical beaches

Plenty of water sports

Beach shack bars and restaurants
This collection of six pristine islands is one of the most popular destinations in all of Thailand and quite possibly Southeast Asia. Just like you would imagine on a postcard, the Phi Phi Islands are brimming with tropical beaches, waves of turquoise water, and dazzling rock formations. You can easily spend an entire week exploring everything the islands have to offer, from chartering a private long-tail boat or by snorkeling the warm waters on your own.
Maya Bay is a beautiful beach inlet popularized by the film, The Beach. You need to pay an entrance fee to dock your boat as you fight for pictures amongst the other tourists, but Maya Bay's immaculate setting should absolutely not be missed.
Koh Phi Phi Don is an island that is home to the busiest town center, filled with treetop restaurants, lively beach bars and plenty of nightly entertainment. For a breath of fresh air, hike to the top of Phi Phi View Point for the most stunning lookout.
Viking Cave is an ominous limestone cave located on Koh Phi Phi Leh. Supposedly housing ship-wrecked sailors from Scandinavia, Viking Cave can only be reached by tour or by hiring a private boat.
Our Favorite Places to Stay in Phi Phi Islands, Thailand
You can check best hostels in Koh Tao
#8 – Old Phuket Town
Small collection of streets that can be explored by foot

Unique architecture

Authentic local shops and restaurants
The city of Phuket is prominently centered around Old Phuket Town, a wonderfully historical assembly of large temples, colorful shophouses and quaint cafes and restaurants. Compared to other rambunctious towns around Phuket, this provincial capital is on the quieter side and is the perfect place for an afternoon or late evening stroll. Old Phuket Town's architecture mixes traditional Thai buildings with a hint of colonial influence, and commonly referenced as "Sino-Portuguese" design.
Amulet Market can be found after hunting through the winding alleys in Old Phuket Town. This market specializes in Buddhist amulets and figurines, making for a unique gift to bring back home.
Bann Teelanka is a house that is literally built upside down! Run through mazes of rooms by discovering clues and answering puzzles in this bizarre, three-story house.
Shrine of the Serene Light is at the end of Phang Nga Road and is a tranquil Chinese garden and elaborate shrine from the late 1800s.
Our Favorite Places to Stay in Old Phuket Town, Thailand
Don't stop the party! Read up on Thailand's best full moon party hostels too!
#9 – Railay Beach
One of the most amazing places in Thailand!
Isolated peninsula attached to Krabi

Beach and water sports

Laid back cafes and restaurants
Only accessible by boat, Railay Beach is a private oasis surrounded by steep limestone cliffs, blue waters, and tall tropical trees. Railay Beach is an escape from big city living, where divers can explore the open waters and sun loungers can play in the sand without being bothered. While there are several resorts, restaurants, and bars in the area, the relaxed atmosphere of the beach will guarantee that you'll never want to leave your vacation!
Rock Climbing on Ton Sai is an adventure seekers paradise. Outfitted with predefined routes and lines, climbers of all experience level will enjoy the majestic views from the top.
Kayaking around Railay Beach is a popular attraction due to the unique rock formations around Krabi. Kayaks can be rented individually, or booked in a tour with a group.
Phra Nang Cave is an ominous yet interesting look at what the inside of the limestone rock looks like. Explore the grand stalactites and stalagmites, but don't forget your flashlight!
Our Favorite Places to Stay in Railay Beach, Thailand
#10 – Karon Beach
Stunning sunset and sunrise views

Parasailing, paddle boarding, kayaking are popular

Colorful and affordable shopping
Home to one of the longest beaches in all of Thailand, Karon Beach is lined with flashy resorts, fine dining establishments and plenty of entertainment for the whole family. The water at the beach is strikingly clean and clear, which makes it perfect for snorkeling with the tropical fish! This serene beach is great if you're looking for something a little less hectic than Patong but still loaded with water activities, shopping, and city life that you would expect from a big town.
Karon Temple Market is an exceptional place to try the local street food, purchase fresh produce, and even taste fried bugs! This night market is only open two days a week, but should not be missed if you're looking for some of the best Thai delicacies the country has to offer.
Beach Front Road stretches from Karon beach all the way to the lake of Kata Beach, and is home to many restaurants, shop stalls and knock off markets.
Bangla Plaza is a miniature version of Bangkok and Patong's walking streets. Although Bangla Plaza is quieter and less chaotic, it's cozy beer bars and cafes still make for a fun night out.
Our Favorite Places to Stay in Karon Beach, Thailand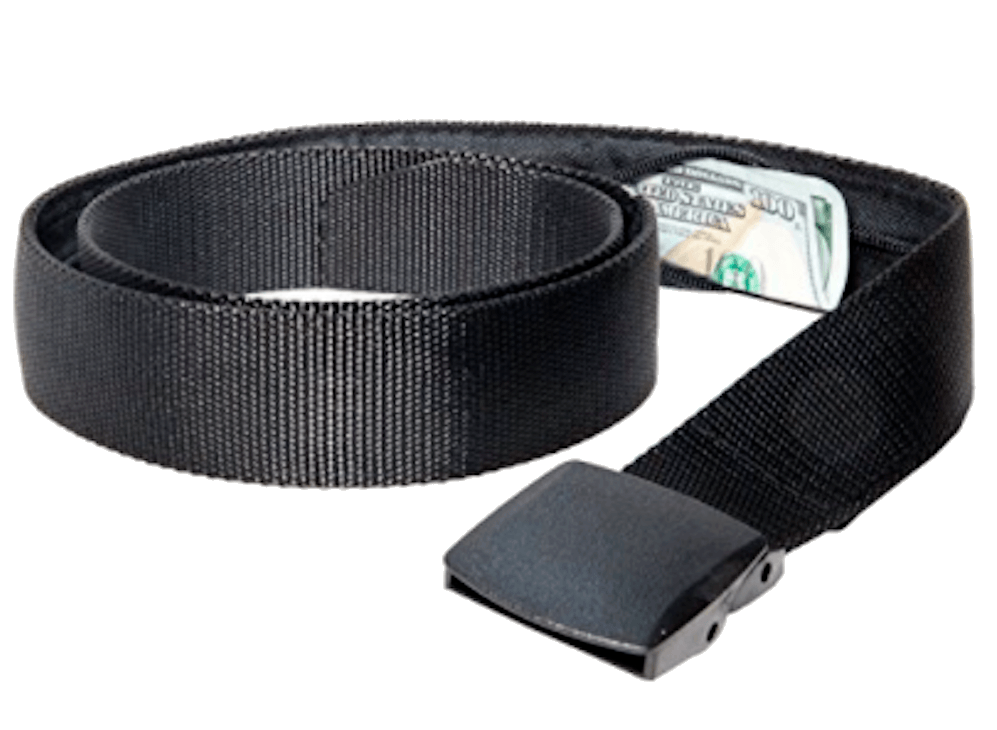 If you are traveling you should ALWAYS have emergency cash hidden on you! Security belts are great because they are affordable and can fit a ton of stuff in them (great for peace of mind!). Check out our favorite travel belt!
#11 – Wiang Kum Kam
One of Thailand's coolest historical sites!
Over 40 different ancient structures

Mostly still left in original state

Only discovered in 1980s
The historical settlement of Wiang Kum Kam is a rare glimpse into an abandoned and flooded city. Previously the site of the first capital of Chiang Mai, this evacuated 700-year-old town is now open to visitors who want to explore its ancient temples and ruins. While the town can be toured by foot, visitors have the option to explore the ruins by a horse-drawn cart, making for a truly unique experience.
Wat Chedi Liam is an angular Burmese style temple that is decorated in deep red paints and shimmering gold decoration. Although it was restored in 1908, the style of the temple remains true to the Lanna period from the early 1200s.
Wat Phra Chao Ong Dam is a temple that was named after a bronze Buddha statue that was found during excavation. The layered red stones have since decayed over time, but you can still imagine what it must have looked like years past.
The Cultural and Local Wisdom Center is a museum where you can learn about the history of Wiang Kum Kam. You'll find excavated artifacts and traditional objects that were used during this time period.
Our Favorite Places to Stay in Wiang Kum Kam, Thailand
#12 – Doi Inthanon National Park
Rural life villagers still live here

Plenty of hiking trails

Unique flower and tree species
Standing proudly at over 2,500 meters above sea level, Doi Inthanon is the highest peak in all of Thailand. The diverse landscape is a mix of rugged mountain peaks, flowing rivers, and green tropical forests that is home to the protected settlements of the Northern Hilltribes. Although pathways and trails have been added, most of Doi Inthanon National Park is preserved and still remains tightly controlled and untouched by tourists.
Mae Yai Waterfall is located close to the park entrance and cascades down 100 meters into a pool of turquoise water. Don't forget to bring your camera or even a picnic if you want to enjoy the beauty of this jaw-dropping waterfall.
Chedis, or Thai monuments, can be found throughout the park. At the peak of the Doi Inthanon Mountain, you'll find several chedis dedicated to the King and Queen.
The Doi Inthanon Royal Project is the research center to learn more about protecting the park and local villagers that inhabit the area. The facility displays information on the local crops and natural resources that are used in the park.
Our Favorite Places to Stay in Doi Inthanon National Park, Thailand
Editor's Note: You can have a great time in Thailand staying at one of the top party hostels!
#13 – Nimmanhaemin Road
A great place in Thailand if you love to shop!
Designer and mid-range shopping

Most expensive part of Chiang Mai

Modern and trendy bars
The rich, affluent trendsetters of Chiang Mai can most definitely be found wandering down Nimmanhaemin Road. Scattered with upscale bars and restaurants and dotted with high-end fashion brands, Nimmanhaemin Road is a break from traditional and ancient Thai culture and life that is found elsewhere. This modern development shows the fast-paced growth that has turned Chiang Mai into a cosmopolitan city and is the place in the city to see and be seen.
Maya Lifestyle Shopping Mall is the place to find contemporary yet affordable clothing brands. Other activities include a large cinema theater, video game arcade, and a variety of rooftop bars.
Huay Kaew Arboretum is a public park where you can admire the lush, tropical trees that line the border.
Chaing Mai University is located on Nimmanhaemin Road and is the epicenter of bustling student life. Chaing Mai University is not your typical college campus, and for a small fee, you'll be able to enter and walk around the lavish gardens and ponds.
Our Favorite Places to Stay in Nimmanhaemin Road, Thailand
#14 – Mae Ping River
Experience rural Thai life

Peaceful and quiet

View classic wooden buildings and homes
For a glimpse into the natural beauty of Chiang Mai, hop aboard a boat cruise and set sail down the Mae Ping River. Pass through small, rickety bridges and admire the rural teak houses and dwellings that line the river banks. During the daytime, you'll see locals going about their daily life. Fisherman may be tending to their boats before setting off to the markets while children swing on ropes before plunging into the cool water.
River Cruises on the Mae Ping River is a great way to see the bustling life of the locals in just a few short hours. Some tours even stop at agriculture centers or museums so you can learn more about the economic area around the river.
Visit a Farmers Home for an authentic meal that can't be experienced anywhere else! Tour companies offer a visit to a local's home situated on the river, where you can enjoy freshly made soup and other dishes.
Warorot Market is located on the banks of the Mae Ping and is must-visit for foodies. Sample the fresh produce that is sold and shop for kitchen products and souvenirs.
Our Favorite Places to Stay in Mae Ping River, Thailand
#15 – Kamphaeng Hot Springs
Relaxing escape out of Chiang Mai

Bring lunch or buy on site

Massages are available
Nestled between vast fields and mountainous peaks lies Kamphaeng Hot Springs, a tranquil oasis only one hour outside of Chiang Mai. The hot springs are located inside a flourishing park, planted with wildflowers and perfectly trimmed shrubs. Flowing through the center of the park is the hot spring, where you can kick off your shoes and dangle your feet in the bubbling water. Make sure to bring a blanket or mat, as you'll want something comfy to sit on while you enjoy the hot springs!
Boiling an egg in the hot spring is a strange experience you need to participate in while visiting Kamphaeng. After you purchase a basket of raw eggs from the park shop, you'll be able to hang your basket in the blue, steaming water while you wait for them to cook in 100 degree Celsius temperature!
Foot massages are also available in the park. After you have a relaxing soak in the hot springs, top it off by having a professional relieve the tension and aches in your feet.
Mineral pools are located indoors and are available to enter for an additional cost. Your skin will never look as purified and clear once you spend an hour in mineral pool heaven.
Our Favorite Places to Stay in Kamphaeng Hot Springs, Thailand
#16 – Nonthaburi
Authentic non-touristy city

Over half a million residents

Few sky rises and towers
Although it's the second largest city in Thailand next to Bangkok, Nonthaburi is a much slower paced, rural town situated on the Chao Phraya River. Divided into six distinct districts, Nonthaburi is steeped in agricultural and religious history, making for a perfect weekend getaway that's only a short drive from Bangkok. And if you're feeling adventurous, you must try pungent and odorous durian, which is native to Nonthanburi!
Wat Sangkhathan is a one-of-a-kind ornate wooden temple dedicated to the cultures and religions of other countries. If you're looking for a quiet retreat, the on-site meditation center also allows visitors to stay up to 7 days.
Damnoen Saduak Floating Market lets you buy fruit, vegetables and meat from floating boats that pass by on the river. Rent a boat yourself, or bargain from the side docks to experience this unique opportunity!
Nonthaburi Central Market is a day market that takes place in the shadow of the Nonthaburi clocktower every day. Wind through the maze of seemingly endless stalls selling everything under the sun, from socks and underwear to knock off DVDs and housewares.
Our Favorite Places to Stay in Nonthaburi, Thailand
#17 – Pai
A perfect place to visit in Thailand if you are on a budget!
Backpacker central

Over 350 affordable accommodations
Pai is a charming village located in Northern Thailand known for attracting a vibrant mix of backpackers, expats and everyone in between. The road to Pai from Chiang Mai is an attraction all on its own, winding through over 700 corners and curves through the rugged mountains! Once you reach Pai, you'll be immediately immersed in its relaxed atmosphere and rural-like mentality, making for a peaceful stay in Thailand.
Pai Walking Street lights up the main street in the village every night of the week. You'll find cheap alternative clothing, handmade gifts and most importantly, endless stalls of delicious street food!
The Land Crack/Split is a unique attraction you can't miss in Pai. The land on this farmer's property has a giant crack in the soil and looks as if it was destroyed during an earthquake. The Land Crack is now an attraction that you need to see to believe. The farmer also serves you fresh fruit, nuts, and even alcohol just for a small donation.
Wat Phra That Mae Yen is a large white Buddha shrine perched on top of the hill in Pai. After following a road 2km out of town, you'll climb an easy 353 steps to see the shrine and a 360-degree view of the entire surroundings below.
Our Favorite Places to Stay in Pai, Thailand
Thailand is great! Thailand's hostels are great too!
#18 – Sukhothai's Old City
Over 26 temples or wats

Over 180 monuments and ruins

See an ancient city's walls, moats, and parks
Designated as a UNESCO World Heritage Site, Sukhothai's Old City was once the first capital of Thailand and was the site of many ancient battles during the 13th and 14th century. Visitors to Sukhothai's Old City can now wander through the walled property to view the royal palace and twenty-six different temples, or as the Thai call them, wats.
Wat Maha That is the largest temple located in Sukhothai's Old City. This grandiose wat is surrounded by 8 smaller but equally impressive pagodas and guarded by a statue of Phra Atha Ros in front.
The King Ramkhamhaeng monument is dedicated to King it's named after, who ruled over Sukhothai from 1278-1298. King Ramkhamhaeng most notably created the Thai alphabet that is used today, and also played a large part in establishing Theravada Buddhism within the country.
Sukhothai Pottery Archaeological Site shows how the city once produced the famous style of Sukhothai pottery ware using an ancient kiln. During this time, mainly cups and bowls were produced.
Our Favorite Places to Stay in Sukhothai's Old City, Thailand
#19 – Kanchanaburi
A fascinating educational place to visit in Thailand!
Prominent site during World War II

Many free and affordable activities

Waterfalls, hot springs, and jungles
On the west side of Thailand lies the river-side city of Kanchanaburi. Not only is Kanchanaburi steeped in World War II history, but it also flourishes with beautiful natural parks and plenty of outdoor activities. The presence of the history and the war is prominent throughout the town, as many of its popular sites are memorial sites from the Japanese occupation.
The Bridge on River Kwai makes for a bittersweet visit, as it was the site of the famous "Death Railway" during the war. Although the main bridge was destroyed after the war, it was reconstructed years later and is still used for railway transportation today.
Erawan Waterfalls is a stunning waterfall separated into seven different tiers and located in the Tenasserim Hills. One of the most photographed sites in all of Thailand, Erawan Waterfalls is also the perfect place to swim in pristine turquoise waters.
Sai Yok National Park is also filled with caves, hot springs, waterfalls, and even an iron bridge that floats above the River Kwai. For a unique experience, think about staying overnight in one of the floating bungalows on the river!
Our Favorite Places to Stay in Kanchanaburi, Thailand
#20 – Koh Chang
A nice non-touristy place to visit in Thailand
70% of the island is undisturbed

Dozens of waterfalls

Plenty of affordable hotels, restaurants, and nightclubs
Although Koh Chang is the thirst largest island in Thailand, it's still is an untouched gem compared to most other tourist islands in the Andaman Sea, as the only way to arrive to the island is by ferry. Spend the day scuba diving or fishing in the clear waters, or hiking through the dense jungle amongst tropical fruit trees and plants. Of course, you'll have plenty of picture-perfect beaches to choose from if you just want to relax as well.
Klong Prao Beach is the longest white sand beach on the whole island. Although large resorts are scattered on the shoreline, they are few and far between, making it easy to find a nice, quiet spot to relax.
Lonely Beach is where you'll want to party all night long! Catering to adventure backpackers, you'll find plenty of cheap guesthouses and hostels that get the party started every night of the week.
Klong Plu Waterfall is one of the top waterfalls to visit on the island. After a short hike, you'll be rewarded with a fascinating view of the waterfall and surroundings.
Our Favorite Places to Stay in Koh Chang, Thailand
#21 – Koh Samui
Luxury resorts and posh spas

Island hopping and diving
If you want to experience the upscale side of Thailand's Islands, then venture to Koh Samui. This cosmopolitan hub the second largest island, and is home to some of the most tropical beaches around. You'll find everything from posh, luxury resorts with fine dining restaurants, to affordable, private huts selling freshly grilled seafood. There are plenty of outdoor and manmade activities on this island for every type of traveler to enjoy.
Ang Thong National Marine Park is an impressive collection of 42 islands where you can swim, hike, and explore over a couple of days. This protected area is home to many beaches, dense jungles, and colossal limestone cliffs.
Big Buddha is one of the most prominent landmarks in Koh Samui. This 12 meter high golden Buddha is located on top of the Ko Phan hill and is surrounded with other gorgeous temples and shrines.
Fisherman's Village Samui may be located in the historical part of Koh Samui, but it's trendy boutiques and contemporary restaurants make it the place to go for a fun night out. Don't miss Friday's Walking Street Market, where you can shop until you drop!
Our Favorite Places to Stay in Koh Samui, Thailand
#22 – Mae Hong Son
A very cool place in Thailand to go for a day
Explore by bike or motorbike

Few touristy bars and hotels

Plenty of local street food
This unusual Thai attraction is definitely for all the adventure seekers out there! Rent a motorbike or scooter and make your way up to the Burmese-influenced, mountainous town of Mae Hong Son. The ride up the mountain is just as impressive as the town itself, and can easily be done in a day. Visitors will love the central location of Mae Hong Son, which is a perfect jumping off spot to hitting some of the larger attractions in the area.
Mae Hong Son Loop is an exciting ride through 1,864 mountainous curves from Chiang Mai towards Burma. Best done by motorbike for the ultimate Thai experience!
Wat Phra That Doi Kong Mu is a temple at the top of a hill that can be reached by motorbike or bike. The bright white peaks of the temple are truly unique, and one of the best places to watch the sunset in Mae Hong Son.
The Bamboo Bridge is a 500-meter long bridge that connects the Mae Hong Son to the temple that was once created for monks. This peaceful journey leads you over fields of rice paddies.
Our Favorite Places to Stay in Mae Hong Son, Thailand
#23 – Khao Sok National Park
Largest area of virgin forest in Thailand

Over 700 square meters

Over 1,500 species of bamboo
For an adventurous day exploring the wild jungle, head to Khao Sok National Park in southern Thailand. The rainforest may be surprisingly older and more diverse than the Amazon rainforest, but Khao Sok also is home to mountains, lakes, caves and valleys. Whether you plan to trek the jungle on foot or cruise the waters by canoe, you'll find something in Khao Sok National Park that is worth exploring!
Cheow Larn Lake is situated in the middle of Khao Sok National Park and is lined with floating houses and tents if you're looking to spend the night on the water.
Take a private boat to explore the ominous caves on the lake. Diamond cave, Khang Cow Cave and Nam Talu are all easily accessible with a boat guide that takes you around Cheow Larn Lake.
Hire a Tour Guide to learn more about the natural environment, fauna, and flora that Khao Sok National Park has to offer.
Our Favorite Places to Stay in Khao Sok National Park, Thailand
#24 – Koh Tarutao
An unknown (but awesome!) place to see in Thailand!
Protected and isolated island

Hike to the top for a view

Explore former prison grounds
If you've ever wanted a remote island all to yourself, then Koh Tarutao is the place to go! Although the island's history as a former concentration camp may be daunting, Koh Tarutao has now been transformed into a government protected national park. While there are plenty of outdoor activities, the unique appeal to staying on a remote island is camping or sleeping in a bungalow, as there are no hotels or resorts on the island. There is also only one restaurant, so make sure to check their opening and closing hours!
Ao Son Beach is located away from the overnight camps but is completely quiet and most likely empty and free of tourists. Come here to watch an unforgettable Thai sunrise or sunset by yourself.
Mountain Bikes can be rented and are the perfect method of transportation for exploring the remote island. Take the trail that leads from Ao Talo Phante Malacca to Ao Son, which takes roughly 40 minutes each way.
Boat Cruises down the mangrove-lined bays is a peaceful activity on Koh Tarutao. Whether you're renting a kayak or hiring a long-tail boat, you'll see how pristine the beaches of the island can really be.
Our Favorite Places to Stay in Koh Tarutao, Thailand
#25 –

Phimai Historical Park
Preserved Khmer temples

Home to largest banyan tree in Thailand

Night market every night
Although Thailand is brimming with hundreds of ancient temples, the Khmer temples in Phimai Historical Park are some of the most unique sites in the entire country. Although it was originally built as a Buddhist temple, the Khmer who constructed the temples during the 11th century were actually Hindu. Phimai Historical Park is a perfect place to visit in Thailand if you can't go to Cambodia, as many of the temples resemble a smaller version of Angkor Wat.
The Prang Tower of the Main Shrine is an impressive temple featuring many carvings of Hindu deities. The design of the tower is almost replicated by Angkor Wat.
The Inner Sanctuary is home to a 28-meter tall shrine built entirely out of white sandstone. There is also a statue of Angkor King Jayavarman VII inside the Prang Brahmathat.
The Phimai National Museum is located in the park and is a great way to learn more about the Khmer sculptures in Phimai and also around the city of Isan. The museum also houses gold and silverwork, lintel, and pediments used during the 11th century.
Our Favorite Places to Stay in Phimai Historical Park, Thailand
Whether you're seeking a tranquil, peaceful beach or wanting to hike in the dense, lush rainforests, Thailand has it all. This is a country full of activities and wonders for all types of travelers, from luxury-resort sunbathers to adventure backpackers.
Recommended for you: best hostels in Thailand
***Disclaimer*** Some of the links in this post are affiliate links. This means that if you book your accommodation through the site, One Weird Globe will earn a small commission at no extra cost to you. Your support helps me keep the site going :)
Latest posts by Clair Ricketts
(see all)