London is an incredible city, full of life and packed with amazing things to see and do. It's a vibrant network of energy and is home to some of the world's most popular tourist attractions.
The nightlife is top-notch, it's a great place to meet like-minded travelers, and there is an endless list of things to keep you entertained!
However, London isn't cheap, and accommodation is no exception. Even London hostel prices can be sky high if you don't know where to look. Fortunately, there are plenty of amazing cheap hostels in London, too! We're here to tell you about our favorites.
Quick Answer: Best Cheap Hostels in London
Best Overall Cheap Hostel in London – Hostel One Nottinghill
Best Cheap Hostels Near Victoria Station in London – Astor Victoria
Best Cheap Hostel in Central London – Walrus Hostel
Best Cheap London Hostel for Adults – Safestay London – Elephant and Castle
Best Cheap Female Hostel London – St Christopher's Oasis – Female Only
Best Cheap Hostel in London Near De Wallen – St Christopher's Village
Best Cheap London Hostel for Students – St James Backpackers
Best Overall Cheap Hostel in London!
Free family-style dinner each evening!
Private rooms and mixed dorms are offered
Large common area, garden, and kitchen
Hostel One Notting Hill is an incredible, socially-oriented hostel where you're guaranteed to meet like-minded travelers and make lasting friendships. The location in Nottinghill is perfect, just a short journey from several of the main tourist attractions in London.
Enjoy awesome daytime activities, before returning for nightly drinking games and heading out again to some local pubs and bars as a group. This hostel is ideal for those looking to have fun, meet other travelers, and party!
Stay close to the action! We have an article specifically for the best hostels near Stansted Airport!
Best Cheap Hostel Near Victoria Station in London
Just a 10-minute walk from Victoria Station
Near to Central London, with good public transport links
24-hour reception and free WiFi
This central London hostel is an award-winning choice, conveniently located close to Victoria Station. It has a social atmosphere and a focus on guest comfort. The hostel offers all-you-can-eat breakfast for just £1 ($1.30), and a fully equipped kitchen.
They also offer daily walking tours and have a comfortable lounge with a projector. Guests can choose between mixed dorms and female only dorms. You could also opt for a private room if you're looking for a more peaceful stay.
Best Cheap Hostel in Central London
Excellent location in the central heart of London
An authentically British experience
A safe for your valuables and a luggage room
Just a 10-minute walk from Big Ben and Westminster Abbey, and a short underground ride to Oxford Street, Walrus hostel is one of the best hostels in London City Center. Walrus Hostel has a distinctly British vibe, with a traditional pub onsite. Breakfast and Wi-Fi are both included free of charge. Guests can choose between mixed dorms, female dorms, and private rooms.
Short on time in London? Doesn't matter we have trips from London you can do in one day!
Excellent public transport connections to central London
Bunk beds with privacy curtain, sockets, reading light, and locker
24-hour keycard access with no curfew
This recently renovated hostel offers clean and comfortable accommodation for an incredible price! London Backpackers offers free Wi-Fi and continental breakfast.
It also boasts a fully equipped kitchen, two lounges, a pool table, and all sorts of sporting, music, and entertainment equipment to keep you busy! With a Tube Station and 24-hour busses across the street, getting to and from Central London is a breeze.
The Best Travel Backpack EVER MADE!?!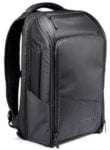 We are obsessed with backpacks – we've tried them all! And our favourite carry on backpack in the WORLD is the Nomatic Travel Backpack. This backpack has revolutionized the backpack industry and will change the way you travel forever :) Check it out here!
Located directly opposite Hammersmith Station
In-house Belushi's Bar, offering a 25% discount on drinks and tasty food
24-hour reception with no curfew
St Christopher's is a well-equipped, comfortable youth hostel in London with a great atmosphere. Located right next to Hammersmith station, it's well connected to Central London.
The hostel has a fully equipped shared kitchen and offers both mixed and female-only dorms. POD beds are also available. Tag along for the hostel's free walking tours, or join in on one of their classic pub crawls!
Travel Tip: Street Markets in London are awesome for delicious food, vintage clothes and whacky or old school items. Check out this Guide to London Street Markets!
Editor's Note: You can have a great time in London staying at one of the top party hostels!
Just a short tube ride to Central London
Breakfast offered for a small price
Both mixed and female dorms are offered, as well as private rooms
Palmers Lodge – Swiss Cottage hostel is housed in an old building with a distinctly Victorian atmosphere. It has an on-site pub, which frequently hosts gigs.
There is also an outdoor terrace and BBQ, as well as a pool table and board games! The dorms boast particularly private beds with curtains and free bedding.
Great central location in King's cross, with public transport nearby
Choose between mixed dorms, female-only dorms, and private rooms
Cozy lounge area for relaxing
Clink261 is an awesome hostel in a fantastic location. Situated in King's Cross, the hostel is just a short journey away from many of London's main attractions!
A well-equipped kitchen is available to all guests, and the KERB street food market is just a short walk away. Laundry facilities and free WiFi are offered, as well as breakfast for £4 ($5.10).
Before your trip, find out about London's best hostels!
Private rooms and mixed and single-sex dorm rooms, all with keycard access
Free daily walking tours and free city maps
Choose a private room situated in a real former prison cell!
Housed in a 200-year-old former courthouse in Kings Cross, this hostel frequently hosts live music and DJ evenings in the basement bar. Kick back in the TV lounge or challenge someone to a game of table football.
Kings Cross tube station is a 10-minute walk away, allowing easy access to London's attractions. Guests have 24-hour access!
This hostel rocks! Read our in depth CLINK78 HOSTEL LONDON review to find out why!
Very well connected, just a 2-minute walk from Paddington Station
Free breakfast and discounted food in the pub downstairs
No curfew (24-hour access)
Situated right edge of Hyde Park, this traditional English pub offers a range of private and shared rooms (both mixed and female only). Pride of Paddington is centrally located, close to many major London attractions, and incredibly well connected by public transport!
Guests will enjoy a clean and fun environment with great security features and free Wi-Fi. The friendly staff is happy to provide tourist information and travel advice.
Just a 5-minute walk from Willesden Green underground station, and an easy ride to Central London
Parking is offered on-site
Choose between shared dorm rooms (mixed and female), and en-suite private rooms
Located in peaceful Willesden Green, this branch of Palmers Lodge offers a relaxed atmosphere while still being well connected to London's bustling center. It offers free Wi-Fi and continental breakfast on the house.
Reception is open 24 hours to help with any queries, and the on-site bar offers table tennis and board games. The hostel also boasts a wonderful terrace and hosts great live events!
Best Cheap London Hostel for Adults
Live events, and a games room with a pool table
En-suite private rooms, mixed dorms, and female only dorms
Cribs (cots) are offered free-of-charge for children
Set in an 18th-century Georgian building, this family-friendly hostel has a wholesome atmosphere. It's in a wonderfully central location, just a few tube stops away from the likes of Buckingham Palace and Westminster Abbey.
The on-site cafe-bar offers drinks and tasty food and there is a heated garden which is lit up at night. The hostel offers fun activities including pub crawls, free walking tours, and West End show excursions.
Will you also visit Windsor? Check out where we like to stay in Windsor!
Reception is open 24 hours a day
Mixed and separate dorms available, as well as private rooms
Easy access to the city center and airports via public transport
Set in the vibrant cultural hub of Camden Town, this hostel is perfect for those who love alcohol, loud music, and all things vintage.
Head out on the hostel's nightly pub crawl for an awesome Camden experience, or kick back in the common room and see which movies are playing. Camden Lock market is a short walk away, offering everything from artisanal food and incense to art and vintage clothing.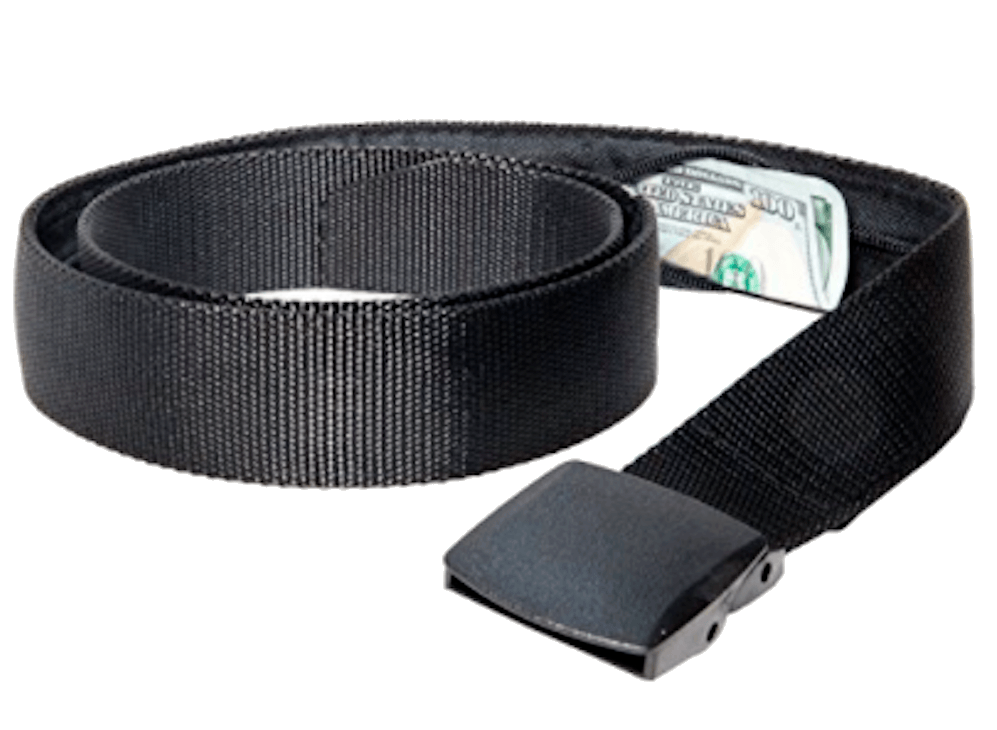 If you are traveling you should ALWAYS have emergency cash hidden on you! Security belts are great because they are affordable and can fit a ton of stuff in them (great for peace of mind!). Check out our favorite travel belt!
Best Cheap Female Hostel London
Choice of private rooms and female-only dorms
Keycard access
A perfect location for exploring London
With an incredible, central location near London Bridge, this female-only hostel offers a wonderful place of peace for female travelers!
There are two underground stations just a couple minute walk away, and most of London's main attractions are easily accessed by tube. Tower Bridge and the London Eye are right next door! Enjoy fresh linen, hair-dryers, and full-length mirrors.
One of the best cheap youth hostels in London, set in the vibrant heart of Camden
Offers Camden pub crawls and free walking tours
Easy access to Central London on the Northern Line
Set atop a traditional English pub in the heart of Camden Town, this hostel has an incredibly social atmosphere, where each guest is treated like family. Get to know like-minded travelers over the free nightly dinner (which is often vegetarian).
There are three common areas, each designed for working, partying, or relaxing. Free Wi-Fi is included, and daily breakfast is available for £3 ($3.85). This is one of the best hostels London has to offer.
Best Cheap Hostel in London Near De Wallen!
One of the best hostels near London's center, just minutes from the London Eye
Free Wi-Fi and discounted burgers at the on-site restaurant!
Mixed dorms and private rooms are available
Having been voted one of the best party hostels in the world, this hostel has a vibrant upbeat vibe! Beer pong is a common activity and the hostel frequently hosts amazing live events.
There is an awesome outdoor terrace, an on-site bar, Belushi's (ideal for dancing), and a comfy dugout from which to watch live sports. It's also the UK's first capsule hostel, with pod-style beds!
Best Cheap London Hostel for Students
Both breakfast and dinner are offered for free every day!
The option of private rooms, and mixed or female-only dorms
Amazing central location in Earle's Court, close to many London attractions
Set in a traditional Victorian building, St James Backpackers has modern amenities, a social vibe, and offers plenty of entertainment. Get to know guests over the free daily meals, and enjoy the stellar nightly entertainment ranging from karaoke to PS4 tournaments.
There is also a communal kitchen, a large patio garden, and large living rooms with big TVs. Fast, free Wi-Fi is also available throughout!
The bar downstairs has a great atmosphere for socializing and meeting other travelers
A 2-minute walk from Borough and London Bridge underground stations
Clean, comfortable, and safe
This hostel, set in a 16th-century building, is in an outstanding location! Just a stone's throw away from the Tate Modern London Bridge, near the heart of the city.
Although live bands perform at the bar on a Friday, most of the hostel's events take place at the St Christopher's Village branch nearby. This allows guests to return home for a peaceful night's sleep whenever they desire. The 500-year-old building makes for an interesting vibe!
Conclusion
A visit to London doesn't have to break the bank. If you're a traveler with a tight budget, or you just want to save a bit of cash, finding the right accommodation is essential.
We've put together the best of the best when it comes to cheap hostels in London, and we're confident that you will have found something that suits you!
Whether you're a party animal, music fiend, or you just want some quiet time during your stay, there's something for everyone on this list of cheap London hostels.
***Disclaimer*** Some of the links in this post are affiliate links. This means that if you book your accommodation through the site, One Weird Globe will earn a small commission at no extra cost to you. Your support helps me keep the site going :)
Latest posts by Clair Ricketts
(see all)