Vibrant, colourful and full of life; London is a city unlike any other. The capital and largest city in the United Kingdom, almost anything you can imagine is available to you in London. From history and culture to art, fashion and politics, London is truly a city that has it all!
But what if you need a break from the big smoke? Can you find the same high-quality offerings outside of the capital?
That's where we come in. Our team of expert travel writers has rounded up the 16 best day trips from London to help you plan an amazing vacation. Whether you're interested in a seaside getaway or visiting a picturesque village, we'll help you figure out exactly which day trip will best suit your travel style, budget and interest.
So let's get to it. Here are the 16 best day trips from London.
Editor's note – Feel at home in England and check out our 32 best hostels in London!
Quick Answer: Best Day Trips from London
Best Places to Stay in London
London is a BIG city, let's be honest. There are so many different areas of this impressive river city that you could base yourself in. Do you go for the central Soho? The trendy Shoreditch? Or the more leafy Paddington? Tricky choice! So here are a few of the best accommodation options you could choose from.
•
Best Hostel in London
•
Awesome bar with an awesome atmosphere
This has got to be the best hostel in London. The staff are super chill, the people who stay here are nice, the bar is amazing, and as a huge bonus it's clean! When it comes to security, a card system as well as a 24-hour front desk means you'll feel safe and secure staying here.
•
Best Budget Hotel in London
•
Great location for public transport
This hotel is around a five minute stroll to Paddington station itself, which means easy access not just to London's comprehensive tube system but to national trains as well. Perfect! The rooms here are unfussy but clean and contemporary for a great budget stay in the UK capital.
Looking for a deal? Our recommended budget hostels in London won't break the bank!
•
Best Luxury Hotel in London
•
Close to Reykjavik harbour
How could it NOT be the Ritz? This is an iconic London hotel that is all about English class and sophistication. Everything about this place, from its traditional rooms to its sparkling dining room and ballroom, is regal. Take afternoon tea in the palm-lined courtyard and be spoilt forever – seriously ornate stuff.
#1 Best Day Trip from London – Dover
Day Trips from London by Train
For an unforgettable experience, take a quick day trip from London to Dover.
Dover is a major port town located just over an hour by train outside of London. It's the closest port to continental Europe and sits just 21 miles from the French town of Calais.
Dover is famous throughout the world for its chalk-white cliffs. Standing an impressive 100 meters straight out of the sea, the White Cliffs of Dover are an awe-inspiring and breathtaking sight.
But there's more to Dover than these epic natural wonders. The city is also home to Dover Castle. Sitting high atop a hill, Dover Castle is known as the "Key of England," and has existed for more than 2,000 years. It was also from within the castle tunnels that the evacuation of Dunkirk was planned. Imagine if those walls could talk!
The Best Travel Backpack EVER MADE!?!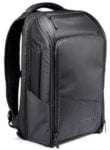 We are obsessed with backpacks – we've tried them all! And our favourite carry on backpack in the WORLD is the Nomatic Travel Backpack. This backpack has revolutionized the backpack industry and will change the way you travel forever :) Check it out here!
Cambridge is arguably one of the most famous university towns in the world. It has stunning architecture, a rich history, and a vibrant atmosphere. And, at less than an hour's journey from the capital by train, a day trip from London to Cambridge is a great option for travellers.
There's plenty to see and do in Cambridge. From exploring the colleges and lush grounds to taking a stroll along the backs and admiring the city's churches. Whether you're interested in history, culture, architecture or nature, you'll surely be impressed with all that Cambridge has to offer.
For a different view of the city, try punting. This stereotypical 'Cambridge' activity involves a long wooden boat that is steered by pushing a long pole again at the bottom of the river. For the full 'Cambridge' experience, enjoy a glass of champagne and a dish of strawberries as you move smoothly along the river.
Another great college town – and Cambridge's historic rival – is Oxford. Just 60 minutes by train, a day trip from London to Oxford is ideal for travellers young and old.
The world famous & illustrious Oxford University is far and away the city's most famous attraction. Founded in the 12th-century, it is the oldest English speaking University in the world. Its 40 colleges and associated buildings are scattered throughout the city and boast stunning architecture and impressive detail.
Beyond the university, there are many other great things to do in Oxford. The city is home to a great number of attractions and activities. It has a compact city centre that is mostly pedestrianised making it not only easy but safe to explore on foot. With many shops to visit, markets to browse, bridges to cross and landmarks to see, you certainly won't be bored on a day trip to Oxford.
Need to save money? Check out the cheapest hostels in Manchester, England!
#4 – Manchester
Manchester is a vibrant, exciting and friendly city located in the North of England.
Manchester is located more than 330 kilometres north of the capital. It is often overlooked as a day trip from London, but thanks to the fast rail system it can be reached in around two hours.
The unofficial capital of the North, there's plenty to see and do in Manchester. From Manchester Cathedral and Town Hall to the Central Library and Opera House, this metropolitan city is packed with historic landmarks, cultural institutions and architectural gems. No matter your interests, you're going to love exploring this city.
Foodies will enjoy visiting Manchester's Chinatown. Here you'll find a wide variety of savoury and delicious cuisines, as well as shops, supermarkets and boutiques. Full of colour and chaos day and night, this is also one of the best areas to experience Manchester's nightlife scene.
Sports fan will also want to make the pilgrimage to Manchester to see the iconic Manchester United and Manchester City football clubs in action.
#5 – Brussels
Add a new stamp to your passport by taking a day trip from London to Brussels. Thanks to the Eurostar train line, motivated travellers can reach the Belgian capital in just over two hours!
The majority of Brussel's most famous landmarks are located within the city centre and can easily be reached on foot.
Start your day in Grand Place-Grote Markt. Here you'll be surrounded by towering guild houses and detailed historic buildings. Stand at the centre of the square and taking in the magnificence that is this ravishing city.
Continue navigating the winding streets and alleys to see other famous landmarks including Mannekin Pis, the Palais Royale, the Arc de Triomphe and more!
Craving a snack? No problem! You'll find a wide variety of sweet treats and savoury snacks throughout the city. Whether you're hankering for a traditional Belgian waffle, a delectable chocolate or a cone of crunchy frites, you'll be spoiled for choice in Brussels.
MUST READ! We've organized the best places to stay in Lake District for all types of trips!
Paris is another international destination that can easily be reached from London by train. Hop aboard the Eurostar and in just two hours and 15 minutes you'll find yourself exploring the charming streets of the City of Lights. Whether you're a culture vulture, history buff, fashionista or foodie, there's something for everyone in the French capital city.
Paris is home to a number of iconic landmarks and some of the world's most visited tourist sites, including the Eiffel Tower, the Louvre, the Arc de Triomphe, the Moulin Rouge and Notre-Dame Cathedral. Culture vultures will love making their way through town and checking these famous sights off their lists.
The fashion capital of the world, fashionistas will be overwhelmed by Paris' many shops and boutiques selling everything from high street fashions to one-of-a-kind designer finds. There are also three main flea markets on the outskirts of the city that specialize in retro wares and unique antiques.
For foodies, there's no better place to indulge and tease your taste buds than Paris. The land of wine, cheese, pastries, and chocolate, you certainly won't go hungry with all the delicious dishes on offer.
Staying Safe in London
While London is super safe, no matter where you are traveling, you NEED to have great travel insurance. We have personally tested TONS of travel insurance companies, and World Nomads is our favorite (and most affordable!).
Fill out the form below to get a quote so you can have a stress-free time traveling around England!
Romantic Day Trips from London for Couples
Set in the Somerset countryside, Bath is one of the most romantic day trips from London for couples. Located just over an hour and a half away from the capital by train, Bath is a city full of history, charm, and dreamy appeal.
The Roman Baths are undoubtedly the city's most famous attraction. Built nearly 2,000 years ago, the baths feature stunning and intricate architecture and are the only baths in England fueled by mineral hot springs.
Visit the Roman baths to learn about the history of the city and to see this stunning historic landmark. For a great bird's eye view of this landmark, climb to the top of the impressive Bath Abbey tower and peer down at the famous waters below.
Tease your taste buds in Bath by sampling some of the city's famous coffee and cheese. Home to one of the best baristas in the UK, here you'll find an awesome selection of gourmet brews and award-winning soft-cheeses. We highly recommend you don't leave the town without sampling each of these Bath specialities!
There's so much to do in England! So you won't run out of things to do in Bournemouth!
Cute, quaint and full of charm are just a few of the things we love about the Cotswolds. Located in south central England, the Cotswolds are famous for their rolling hills, ancient villages and postcard-perfect towns.
Any of the Cotswolds' many towns and villages would be perfect for a day trip from London, but we highly recommend you choose to visit Cirencester.
Cirencester is a great day trip from London by car. The two-hour and 20-minute journey will have you weaving and winding your way through the idyllic English countryside.
Park outside of the town and explore Cirencester's compact centre on foot. Here you'll find a myriad of historic landmarks including the Corinium Museum, the Paris Church of St John the Baptists and the Abbey Grounds.
For a leisurely stroll through nature, visit Cirencester Park. Sitting on Cecily Hill, this offers stunning views, verdant scenery and a peaceful surrounding.
There's so much to do in England! So you won't run out of things to do in Cardiff!
Stratford-upon-Avon is best known as the birthplace of playwright and poet William Shakespeare. But, did you know that it's also one of the most romantic cities in England?
The perfect destination for a day trip for couples, Stratford-upon-Avon is located just two hours north of the capital. It is charming and attractive and boasts a great variety of things to see and do.
Fans of Shakespeare won't want to miss the chance to visit his birthplace and home as well as his burial site at the Holy Trinity Church. View artefacts and authentic items as you pay your respect to one of history's greatest playwrights.
For theatre buffs, there's nothing better than seeing a performance at the Royal Shakespeare Theatre. Tickets to this stunning and prestigious theatre are hard to come by, but this is an experience you won't soon forget.
I'm sure you've heard of Blackpool, but there are so many other things to do in Blackpool!
#10 – Canterbury
The city's most famous landmark is the beautiful and inspiring Canterbury Cathedral. An architectural marvel, Canterbury Cathedral has intricate and colourful medieval stained glass, beautiful carvings, and lush and manicured grounds. It is the burial place of King Henry IV and Edward the Black Prince and is also home to St. Gabriel's Chapel where you can see the oldest Christian murals in England.
In addition to the church, Canterbury is home to a variety of museums and galleries that cover topics from the history of the city to T.S. Cooper, England's finest cattle painter.
Beyond the Cathedral, couples visiting Canterbury as a day trip from London will love taking a riverboat along the historic Stour. See the town from a different perspective as you cruise along this charming and relaxing river.
#11 – Winchester
Small and historic, Winchester is one of England's best-kept secrets. Hop on a train and in less than an hour you'll be exploring this beautiful and quaint historic town.
Start your day in Winchester at the incredible Winchester Cathedral. Built in the late-11th-century, this impressive church boasts an outstanding architectural design, great detail, and the longest Gothic nave in the world.
Fans of Jane Austen will particularly enjoy visiting the Cathedral as this is where the great novelist is buried.
Winchester is also home to King Arthur's Round Table. Located in the Great Hall, the only remaining part of Winchester Castle, you can pretend to be one of history's greatest knights by visiting this unique attraction.
Outside of history and legend, Winchester is a great destination for couples who love to eat. The city boasts a great variety of restaurants and bars that serve everything from tradition and modern British fare to pizza, pasta, seafood and more!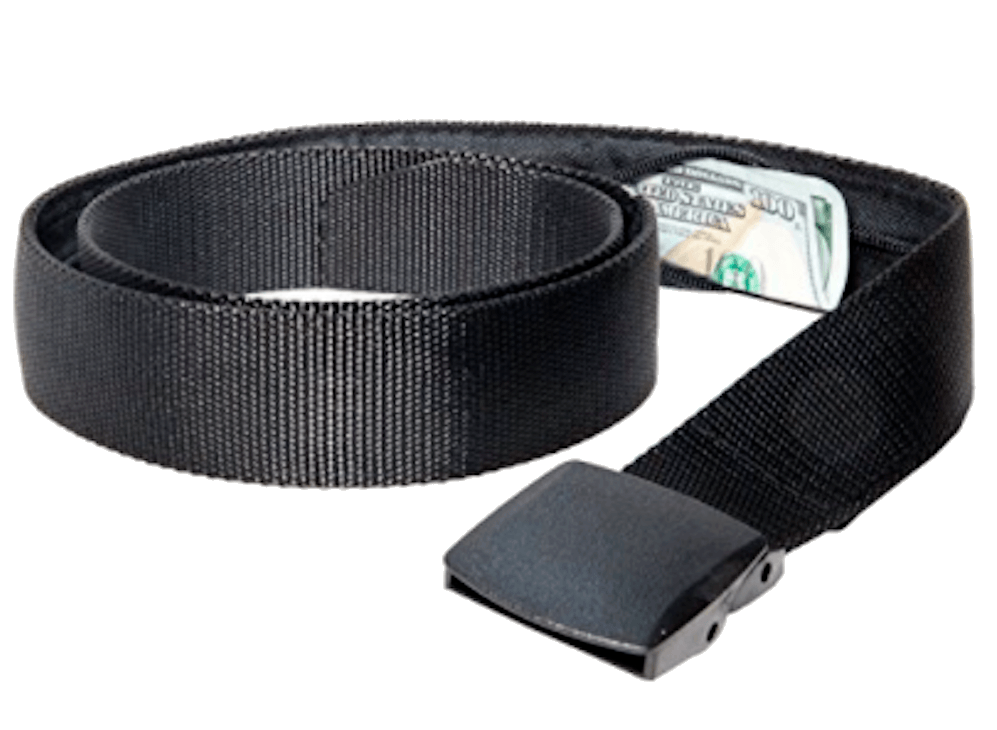 If you are traveling you should ALWAYS have emergency cash hidden on you! Security belts are great because they are affordable and can fit a ton of stuff in them (great for peace of mind!). Check out our favorite travel belt!
#12 – Brighton
Best Day Trips from London with Kids
Are you planning on spending 5 days in England or more? You should definitely check out Brighton!
Located almost due south of the capital, Brighton can be reached in approximately 60 minutes by train. This vibrant and colourful town is the perfect day trip from London with kids.
Fun and exciting Brighton Pier should be your first stop of the day. Here you'll find arcades, games, rides and more! You can't help but have fun when visiting Brighton Pier.
If you're more interested in working on your tan than playing games, head to Brighton Beach. Covered in small pebbles, this wide beach is the perfect place to lay down your towel and catch some raise. Enjoy warm sunshine and stunning views during the day, and see beautiful sunsets and lantern launches at night.
Foodies rejoice; Brighton is a small town with a big culinary scene. Here you can sample everything from fresh seafood and burgers to dishes and delicacies from all around the world.
Love Leeds? Check out our secret guide to for where to stay in Leeds, England!
#13 – Bristol
A rich maritime history, colourful locales and a wide range of attractions and activities are just a few of the reasons we think everyone should take a day trip from London to Bristol.
The eighth most populous city in the UK, Bristol can be reached by train in less than an hour and a half from London. Must-sees for anyone visiting Bristol include the Harbourside and the Old City areas. The Harbourside is the crown jewel of Bristol. Here you'll find historic ships, science centres, an IMAX, and the Bristol Industrial Museum.
Within walking distance is the Old City. Comprised of winding cobblestone streets and hidden alleyways, Old City is packed with historic landmarks, ornate churches, the bustling Corn Exchange, and many other noteworthy attractions. Wander throughout the Old City and enjoy the remarkable atmosphere that greets you around every curve.
Stonehenge is one of the most iconic and mysterious natural attractions on the planet. Any family visiting the UK will thoroughly enjoy taking a day trip from London to Stonehenge to see this wondrous site.
Set on the Salisbury Plain in Wiltshire, England, Stonehenge is a stone monument that dates back nearly 5,000 years. Approximately 140 kilometres southwest of London, it is a great day trip by car.
Obviously, Stonehenge is the regions most popular attraction. Arranged in a circle, the stones measure up to nine meters tall and weigh an impressive 22.6 metric tonnes. Although you can't walk amongst the stones, visitors can enjoy great views from not too far away.
Stonehenge is best experienced with a knowledgeable guide who can explain the monument in detail. Not only will they share the history of the site, but you'll hear some of the legends and theories of how they got there.
But there's more to Stonehenge than that one iconic monument. This archaeologically rich area contains some 200 stone monuments and statues across the landscape.
Windsor Castle is the largest and oldest occupied castle in the world. An official residence and weekend getaway for the British royal family, Windsor Castle is a fantastic day trip from London for families with kids of all ages.
Windsor is a small town in Berkshire in the south east of England. It is well connected via train and can be reached from the capital in less than an hour. Used by the royal family since the time of Henry I, Windsor Castle is a massive estate that covers 13 acres of land. It has lush lawns, stunning gardens, and lavish apartments for visitors to explore.
The magnificent State Apartments are a sight to behold. Decorated with impressive works of art and containing treasures from the royal collections, these stately rooms give visitors a glimpse into the past of the royal family.
Step into the magical and mystical world of Harry Potter at Warner Brothers Studio. A short 40-50 minute train ride north, getting from London to the Harry Potter at Warner Brothers Studios couldn't be easier – or more fun!
The Harry Potter experience takes fan behind the scenes of the beloved film series. Here you can visit some of your favourite sets from the films. You can sit in the Great Hall, take a walk through the Forbidden Forest, and wander down Diagon Alley. You can even visit the office of Hogwart's headmaster, the great wizard, Dumbledore.
See props and costumes used in the films. Try butterbeer, sample Bertie Bott's beans, and even get measured for your very own wand! Harry Potter fans of all ages will be entranced and enthralled by the whimsical world of Harry Potter.
And of course, there's also a ton of cool stuff to do in London with kids.
Final Thoughts on the Best Day Trips from London
The towns and villages surrounding London are packed with a wealth of activities and attractions that cater to travellers of all ages and styles. From north to south, east to west, there are castles, theme parks, ruins and monuments that will excite and entertain you!
Travelling by train? No problem. London is centrally located and well linked throughout the country. You won't ever have to worry about getting from one great sight to the next!
Whether you're looking for a romantic excursion or an all-ages adventure, there's a day trip from London that's perfect for you.
Have we missed anything? Let us know in the comments below!
After accommodation? This list of the 17 best hostels near Stansted Airport will show you the BEST hostels so you can travel like a boss! Need to stay near Kings Cross in London? Our list of the 17 best hostels in Kings Cross is designed to help you find a great hostel – no matter your budget!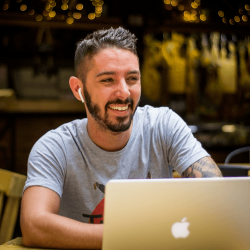 Latest posts by Aaron Radcliffe
(see all)