When you talk about Berlin's top hostels, you've got to talk about EastSeven Berlin Hostel. This place is by far one of the best hostels in Berlin. In fact, if its awards are anything to go by, it's one of the best hostels in the WHOLE of Germany!
There's definitely a good reason for that. Clean, bright rooms… amazing staff… some great ideas (like cooking a dinner for everyone and getting one night free)… an AWESOME garden and BBQ area… pub crawls. This cool hostel in Berlin basically has it all.
Sounds good, right? And you'll get to see just how good this place REALLY is thanks to our in-depth review of EastSeven Berlin… so let's do this!
You want to stay somewhere close to public transport
You're a social solo traveller
You like the idea of a hostel with a cool garden
Need to save money? Check out the cheapest hostels in Berlin!
EastSeven Berlin Hostel is a SUPER popular place to stay in Berlin! Google 'Cool Berlin hostel' and this comes up first – so it's no wonder it gets booked up pretty quickly. It's got a Lonely Planet recommendation, over 6,500 glowing reviews on Hostelworld, and even awards… it's popular alright!
To make sure you get the bed of your dreams at this hostel you REALLY need to think about booking this one up way in advance. There's free cancellation if you change your mind though.
The AWESOME central location of this top Berlin hostel is one of the things that make it so sought after. It's between Mitte and the hipster hangout of Prenzlauerberg and is in walking distance to Alexanderplatz, so yeah: you get the best of everything staying here!
Here's the deal…
While there are a TON of hostel booking platforms out there… most of the rooms are overpriced. Also, most hostel websites are poorly designed and don't feel like the most secure place to put your credit card information. 
That's why we ALWAYS recommend booking through HostelWorld.
Booking through HostelWorld is simple, secure, and all it requires is a 10% deposit.
But hurry! EASTSEVEN BERLIN HOSTEL is a super popular hostel and rooms book up fast! Click the button below to check see the best prices!
Editor's Note: You can have a great time in Berlin staying at one of the top party hostels!
With an overall rating of 9.5 on Hostelworld the reviews of EastSeven Berlin are basically ALL positive. There's not a lot of things that people complain about. And they usually go something like this:
"This hostel has a great vibe and I had an absolute blast here. Would stay again, a great place."
"This is a great hostel. Everything was clean, the staff were friendly and it is in a good location for exploring Berlin. It is also an easy place to meet people, therefore would recommend for solo travellers."
So, yeah. And that's how they go, from one review to the next, people who have stayed here just can't not praise this awesome hostel in some way. People love that it's a social place with its own garden and BBQ area, which is definitely something you want in a hostel, right?
The staff get mentioned A LOT – they even make your BED in the mornings! What!?
EastSeven Berlin isn't just awesome because it's social and stuff. This place also has a decent amount of room options on offer to suit your budget and travelling style. It's not ALL bunks either! Win!
Here's what's on offer…
4-bed mixed dorm
Nicely sized 8-bed mixed dorm
Standard single private room (shared, gender-separated bathroom)
Standard twin private (shared bathrooms again, but pretty spacious!)
Basic double room with a shared bathroom
The Best Travel Backpack EVER MADE!?!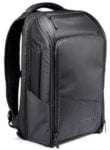 We are obsessed with backpacks – we've tried them all! And our favourite carry on backpack in the WORLD is the Nomatic Travel Backpack. This backpack has revolutionized the backpack industry and will change the way you travel forever :) Check it out here!
Average cost of dorm bed: 

Between €14 and €20 depending on the size of dorm

Average cost of private room: Between €49 and €58 depending on room type
You can't argue with those prices. Berlin isn't dirt cheap, so to get ALL the amazing stuff that EastSeven has on offer for the price, we're saying the nightly rates are decent.
You CAN find cheaper hostels though!
Close by is ONE80° Hostel Berlin, which is right on the doorstep of Alexanderplatz and has dorms that go for as cheap as around €11! If you want a private room here, it's about hiring out a 4-bed dorm all to yourself (not actually cheap). It may be cheap, but EastSeven still wins with its unbeatable 9.5 rating.
If you're in the market for something more pricey, no worries! Pfefferbett Hostel is a cool place in a former 19th-century brewery in Prenzlauer Berg. Dorm rooms cost upwards of €22 whilst the cheapest private room here is €63. Paying more doesn't mean better reviews though!
Before your trip, find out about Berlin's best hostels!
What sort of amenities does EastSeven Berlin Hostel offer? (Our five favourite!)
#1 – Cool garden with BBQ
Number one on the list of EastSeven's top amenities has GOT to be that garden. Wow. This is seriously THE place to hang out in summer and isn't just a patch of grass with a BBQ in it. Oh no.
This place is overflowing with trees, shrubs and flowers for that ultimate secret garden feel. There's a terrace area complete with tables and benches that looks like a beer garden and yes: there's that BBQ. This is perfect for rustling up the best ever summer food there is, which of course is barbecued anything.
Chilling here either feels like you've stumbled upon some secret pub in Berlin that only your hostel mates know about, or that you've been invited round someone's house for a chill and grill situation. It's an awesome place to be and SO many of the reviews of EastSeven are basically unanimous that the garden knocks the competition out of the park!
As a bonus, there's a foosball table. Who doesn't like a foosball table? Especially accompanied by some newly made mates and a few/several beers.
An awesome way to make a social hostel even more social, the garden and BBQ of this cool Berlin hostel is definitely something to write home about!
#2 – Free walking tours and pub crawls
Every hostel worth their salt has them. That's right – walking tours. These are great for a number of reasons. First off, you get to see the city you're in without having to worry about getting lost. You get a guide with knowledge of the city (in this case Berlin, obviously) so you can get to grips with where you're staying.
It also helps with directions if you're not super good at finding your way around! Join the walking tour and memorise your steps as you take the two and half hour trek through Berlin's coolest and best historic sites.
If you're more into drinking, then you should definitely join in with EastSeven's pub crawl. This isn't that rowdy type of pub crawl with buckets and shots and mad people – instead this hostel joins in with the 666 Anti Pub Crawl. Don't worry: there IS still drinking! But it's just not loud groups.
Small groups of people come together to enjoy the alternative nightlife in some of Berlin's coolest nightspots. This, in particular, is an awesome way to meet new people. Meeting like-minded people over a few drinks in a hip bar… can't get any better than that, we say!
#3 – Cosy communal kitchen and EastSeven Supper Club
At the heart of EastSeven Berlin Hostel is the kitchen. When the garden and BBQ is (sadly) out of use in the colder winter months, it's the kitchen where everyone congregates. Just like any good party!
With its MASSIVE 6-hob range, tons of utensils and plates and stuff, and a big enough table for a fair few people to sit around with a few drinks, it's a very usable, very social space. We LOVE the fact that it's got a dishwasher. Who even likes washing up anyway?!
But even better than that dishwasher is the EastSeven Supper Club.
This fun little idea is a great initiative that works for basically everyone involved. The deal is, if you want to cook dinner for everyone who signs up for it, you get to be the chef for the night. You also get a free beer. The hostel buys your ingredients for you. AND you get a free dorm bed for the night.
So if you're a budding chef, or even if you just know ONE killer recipe that you know is going to go down an absolute treat, then you need to get involved with this one!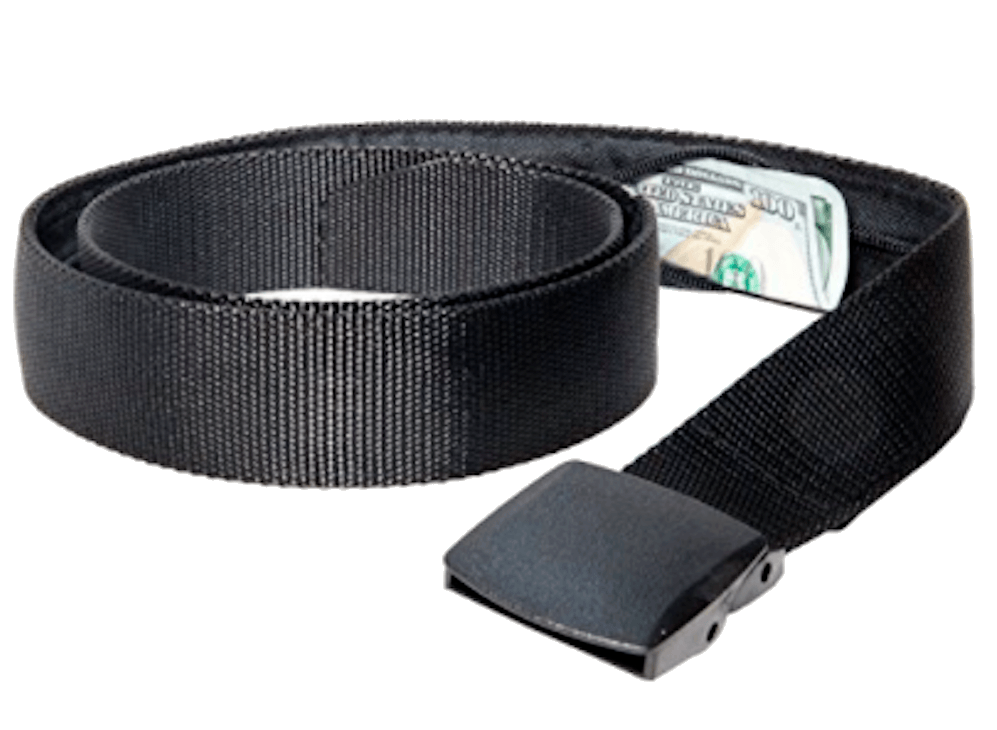 If you are traveling you should ALWAYS have emergency cash hidden on you! Security belts are great because they are affordable and can fit a ton of stuff in them (great for peace of mind!). Check out our favorite travel belt!
#4 – All you can eat breakfast on offer!
Yes, that's right: even MORE about food. And this one is the most important meal of the day. Start pounding the pavements without it and you're going to end up hangry, lost and basically not starting your day out well at all. Don't be a fool and get stuck in with the all you can eat breakfast at EastSeven.
This is a continental affair consisting of cereals, toast, jams, fruits – ALL YOU CAN EAT of them, of course – and the holy of holies: real Italian coffee! No instant! And good tea, too. We're very happy about all of this so far.
Not only that but if this isn't floating your boat, you can get a voucher from the hostel that's good for a breakfast at one of a few local cafes in the surrounding area. How cool is that?!
So with your little voucher, you can cash it in and try something new every single day. You might even find a new favourite haunt if you're planning on being in Berlin for a while.
The all you can eat breakfast, and the voucher, are both pretty affordable, so starting your day right won't break the bank. And hey: it's a great time to chat to people as well (if they're not too sleepy).
#5 – Free luggage storage and late check-out
Ok, so this isn't the most glamorous amenity at EastSeven Berlin Hostel. The garden, walking tours, BBQ, pub crawls, communal kitchen, dinner initiative, and free breakfast are all much, MUCH more exciting. We get that. But we're being practical here! Luggage storage and late check-outs can literally SAVE THE DAY!
Picture this: you're out late. You've had a few too many drinks. You wake up way past check-out time (usually something terrible like 10am, right?) and have to pay the price. Not fun. At EastSeven Berlin Hostel you won't have to do any of that sort of checking out business until noon! Midday! That's good, right?
That means that even if you like sleeping late you can make it for check-out pretty easily!
Then there's the luggage storage. These two things go hand in hand because if you're checking out WAY before a scheduled flight or train, you won't want to be lugging your hefty bags around with you. So at check-out all you have to do is hand over your luggage and BOOM! It's stored for you, free of charge.
Now you won't have to worry about anything to do with checking out. Have yourself a leisurely morning then explore the city with no extra baggage. Done.
Need specifics? We also have our favorite hostels near Schoenefeld Airport Berlin!
EastSeven Berlin Hostel is one of Berlin's best hostels. Hands-down one of THE very best. If you want the best of everything, with a social atmosphere, some great activities going on, staff that make your hostel experience truly amazing, then staying here is a total no-brainer. For real.
It may not be the most hipster hangout of a hostel you could ever find in Berlin. It's not the cheapest. It's not even the most party-time place you could stay. The reviews do the talking. And the awards. And the constant recommendations.
We could go on. Basically, when you book a bed at EastSeven Berlin Hostel, you'd better be ready for an awesome time – because that's what you'll get!
***Disclaimer*** Some of the links in this post are affiliate links. This means that if you book your accommodation through the site, One Weird Globe will earn a small commission at no extra cost to you. Your support helps me keep the site going :)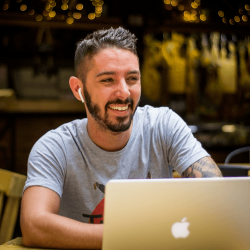 Latest posts by Aaron Radcliffe
(see all)