The Circus Hostel Berlin is without a doubt one of the best hostels in Berlin. Period. This stylish hostel just about beats everything else when it comes to the delicate balancing act between cool and social that seems to be such a problem with some hostels.
Not so with The Circus. These guys REALLY know how to make sure everything's having a good time – all wrapped up in a bow of boutique-style that'll have even the fussiest of flashpackers Instagramming their hearts out the moment they arrive.
It's not JUST cool though. We've got the details for you in our epic review of The Circus Hostel Berlin, so let's see what's so good about this place!
You want to stay somewhere with events going on ALL the time
You're a solo traveller looking for a good atmosphere
You're a sucker for good design!
Check it out! We did a full review of EASTSEVEN HOSTEL Berlin!
All the way from its mural dedicated to David Hasselhoff, to its swanky bijoux bar and boho coffee shop, The Circus Hostel Berlin has a real stylish charm about it. Think Berlin cool and creative and you've got the general idea. And THEN you get the amazing social side to this place: the best of both worlds!
Karaoke, live music, quiz nights, pub crawls, tours, onsite microbrewery – there's so much that makes this place incredible. And that is exactly why basically everyone wants to stay at this place.
You should REALLY book in advance! There are plenty of hostels in Berlin, but not many of them manage to get the balance between social, stylish, affordable and fun as right as The Circus gets it. If you don't get to stay here you'll be thinking, "Why didn't I get stay somewhere like that?!" So book now!
What's the best way to book a room at The Circus Hostel?
Here's the deal…
While there are a TON of hostel booking platforms out there… most of the rooms are overpriced. Also, most hostel websites are poorly designed and don't feel like the most secure place to put your credit card information.
That's why we ALWAYS recommend booking through HostelWorld. 
Booking through HostelWorld is simple, secure, and all it requires is a 10% deposit.
But hurry! THE CIRCUS HOSTEL is a super popular hostel and rooms book up fast! Click the button below to check see the best prices!
With its rating of 9.2 on Hostelworld, The Circus is pretty much in the upper echelons of the hostelling landscape. A LOT of the reviews give it a 10. For real. But what do they say about it? Good question…
"One of the best hostels I've ever stayed (if not the best). Great atmosphere, super clean, comfortable beds, and right next to public transport and a bunch of restaurants and stores."
"This is one of the best hostels I've encountered. Great vibe to the place, spacious rooms, good facilities. The staff is incredibly helpful with directions & suggestions. Their brewery taproom in the basement of the hostel is a wonderful place to meet people. Would absolutely stay there again!!!"
You get the idea. People keep saying stuff like, "One of the best hostels ever" and we honestly believe them. There's not a lot about this place that wouldn't keep you coming back time and time again every time you found yourself in Berlin. It's a whirlwind of everything you could wish for in a hostel.
Everything about this place that makes it a TOP hostel in Berlin – staff, location, vibe, style, everything!
What Types of Rooms does The Circus Hostel Berlin Have?
This is one big ass hostel with a load of different rooms and dorms on offer. Thankfully you're going to find a lot of different prices and types of rooms to suit how you travel (and your budget). All spacious, too!
So The Circus has got:
Very cool 10-bed mixed dorm (with its own table and mirrors)
Stylish 6-bed mixed dorm with big windows
Single private rooms (does not feel like a prison cell) with shared bathroom
Twin private rooms with shared bathroom
Twin private with your very own bathroom
Sultry standard twin/double with en suite bathroom
The Best Travel Backpack EVER MADE!?!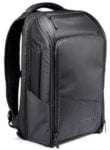 We are obsessed with backpacks – we've tried them all! And our favourite carry on backpack in the WORLD is the Nomatic Travel Backpack. This backpack has revolutionized the backpack industry and will change the way you travel forever :) Check it out here!
Average cost of dorm bed: 

Between €18 and €30 depending on the size of dorm

Average cost of private room: Between €57 and €98 depending on the type of room
Berlin is pretty affordable in general and the prices at The Circus are definitely good. You get A LOT for your money if you stay here, with all the amenities you could ever desire. A great option, we say.
There are places that are even cheaper though.
One of these basically in the same area as The Circus Hostel Berlin is Easterner Hostel. Yep, this place is definitely affordable with dorm beds from €10 a night (private rooms from €45). But it's nowhere NEAR as cool or as chic as The Circus. This one's pretty plain – and not as modern either.
For something that's going to cost you more, then hit up Pfefferbett Hostel. The dorms here are €20 a night and the private rooms go for anything from €54. It's pretty cool, modern and new, but doesn't quite have the same level of love for it in the reviews when compared to The Circus Hostel Berlin.
Editor's Note: You can have a great time in Berlin staying at one of the top party hostels!
What sort of amenities does The Circus Hostel Berlin offer? (Our five favourite!)
#1 – A bar with its own microbrewery
In the basement of The Circus Hostel Berlin, you'll find an awesome little bar. This place is not only stylish and well decked for a pretty hip feel, but it's also got one of the BEST aspects of the hostel hidden down here.
We're talking its very own microbrewery. How cool is that?! What other hostel can lay claim to having its own onsite brewery and beer brand? We're not sure if any can. It makes this one of the coolest hostels in Berlin by far.
It's not just about that unique little fact though. Not at all. That's definitely cool, but a bar shouldn't be judged only on whether it brews its own beer or not (we mean, what if you don't even like beer?). It should be judged on how FUN it is!
And the hostel bar at The Circus is super fun. It's a cool little spot where you can get to know the people you're staying with, have a few drinks, get silly, and chat about all sorts of stuff.
What's more – the hostel actually puts on live music and events in this nifty little space. It's pure fun in a stylish setting: what's not to like?
#2 – Super stylish onsite cafe and coffeeshop
The coffee shop and cafe at this top Berlin hostel is honestly SO nice that for a moment you'll forget that you're even in a hostel at all. It's got cool interiors and a load of tasty stuff on offer. They even claim to have "the best sandwiches for your buck"!
AND there are gluten-free and vegan options here, so no lifestyle is left out. You'll be able to eat here no matter what – and it definitely won't break your bank either.
In the summer months, you don't have to sit all cooped up inside either. Nope – there's a sun trap of a terrace for you to sit out on, so you can sit and sip your coffee in shades and short sleeves. Bonus.
It's here where you'll able to get your hands on a good breakfast too. Exploring the surrounding area for a prospective breakfast is a nice idea, but when you're super hungry or hungover, or both, this is LESS of a fun prospect. The continental breakfast on offer for hostel guests is enough to sort you out for a day of exploration.
A great addition to this cool Berlin hostel, the cafe here really makes a difference. It's cool!
Not traveling 4-star? These cheap hostels in Berlin won't disappoint you!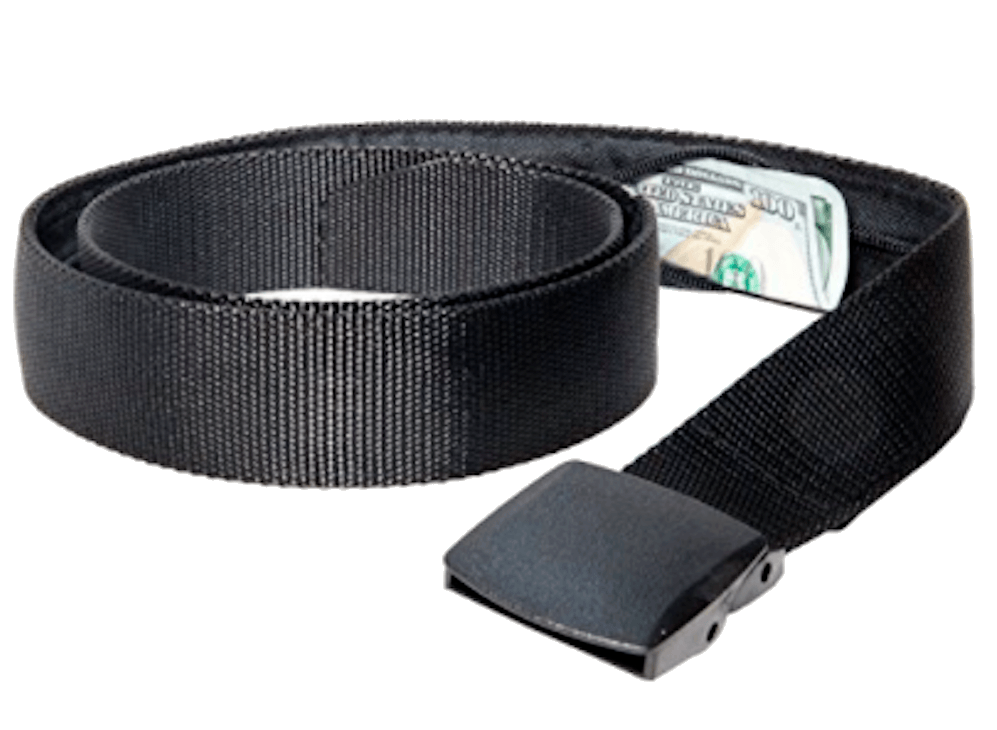 If you are traveling you should ALWAYS have emergency cash hidden on you! Security belts are great because they are affordable and can fit a ton of stuff in them (great for peace of mind!). Check out our favorite travel belt!
#3 – A load of events to keep you entertained
Events are the lifeblood of hostels. The whole point of hostels isn't JUST to save money, after all, it's to be social too – a place where you can get to know new people, have fun with other human beings, and at the end of it all leave with a few new friends. Events facilitate this sort of thing really well.
And yes, The Circus Hostel Berlin has a LOT of these events on offer.
There's karaoke night if you feel like singing your heart out in front of people. There's live music down in the basement bar. There's pub crawls so you can get to know the best parts of Berlin. They even show football when it's going on.
Oh and there's a funny quiz night too. This and everything above are all good ways to mingle with other people.
The walking tour here is particularly good. A lot of walking tours that hostels offer just basically go on the same route, maybe with a different guide, again and again. But The Circus does things differently and offers a guided walking tour around different areas of Berlin, so you get to know the city much better. This place really goes that extra mile, right?!
#4 – Awesome style and spaces
Gone are the days when hostels were not a good option. When beds were all crammed into someone's living room. And when cleanliness didn't ever seem to be a priority. The hostels of today are COOL and PRIVATE and The Circus has most definitely joined the ranks of the best of the best.
First of all, it's located in an old building. That fact alone already makes this a cool place to stay in Berlin; it's got high ceilings, polished floors and other period features like massive windows.
The dorms here are next level. They're super spacious and nothing feels cramped. The bunk beds are cool and come complete with privacy nooks. There's even a BIG table that you can sit around in the dorm. And a full length mirror – very important!
You can tell they're not trying to rip people off by cramming 18 beds into the same space that 10 would comfortably fit. And we're totally on board with that.
The private rooms are gorgeous (yes, we said it). Cool and very boutique style. The guest lounge is also super cool, like sitting around in a trendy cafe. And we talked about the bar already, but yes: that's cool too. What ISN'T cool here?
#5 – Great location for public transport
We thought we'd mention this aspect of The Circus Hostel Berlin because, honestly, when you visit a city you don't want to be stuck somewhere you don't want to be. End of. So with its amazing location, this top Berlin hostel really makes you feel part of the city.
The surrounding area is really nice. It's pretty chilled. You'll find a ton of cafes, restaurants, shops and public parks to explore. The square itself, Rosenthaler Platz, is a lively, bustling area with a ton of amenities. There's even street performers here.
It's an excellent location alright, but it's not just about that.
Right outside the hostel is not just one but THREE public transport lines. There's Rozenthaler Platz, a U-Bahn station on the U8 line. In basically the same place is a tram stop for trams 50, M1 and M8. AND there's a bus stop here too: bus number 142 and night buses N8 and N40 use this stop.
Having such great public transport credentials, and so close by, staying at The Circus Hostel Berlin will mean being able to get around the city with ease. Not just to tourist hotspots, but it's also super easy to get to the airport from here – amazing!
A Hostelworld rating of 9.2… 4.5 on Booking.com… One of Tripadvisor's top ten "Specialty Lodging in Berlin"… There's no question about the reputation of The Circus Hostel Berlin. It's one of the best hostels in Berlin, maybe even in the whole of Germany.
Some people may not be into the boutique stylings of this place, whilst others may actually want something quieter and cosier than this place. That's fine. But for what they manage to achieve here, we're saying it's nothing short of top marks.
Calling all design lovers, couples, solo travellers, digital nomads and backpackers with a taste for the finer things: The Circus is waiting for you!
***Disclaimer*** Some of the links in this post are affiliate links. This means that if you book your accommodation through the site, One Weird Globe will earn a small commission at no extra cost to you. Your support helps me keep the site going :)
Latest posts by Clair Ricketts
(see all)