Berlin is one of the most amazing cities in the world! With a uniquely international culture, incredible food, creative hubs, and museums and theatres in every neighborhood, it's the kind of place a backpacker can get lost in.
Unfortunately, the city can get a bit pricey. Not to worry though, this creative hub isn't off bounds for those with a shoestring budget! We've found the 17 best cheap hostels in Berlin, and we have to say, they're incredible.
Catering to a range of travelers, and all with activities and social spaces, these are the best hostels for any backpacker. You just have to find the one you like best!
Quick Answers – Best Cheap Hostels in Berlin
Best Overall Cheap Hostel in Berlin – Grand Hostel Berlin Classic
Best Cheap Hostel, Berlin, Near Museum Island – Heart of Gold Hostel
Best Cheap Hostel in Berlin Near the Spree River – Meininger Berlin Central Station
Best Cheap Family-Owned Hostel in Berlin – U inn Berlin Hostel
Best Cheap Hostel in Alexanderplatz, Berlin – ONE80° Hostel – Alexanderplatz
Best Cheap Long-standing Backpackers Hostel in Berlin – Grand Hostel Berlin Urban
Best Cheap Youth Hostel Berlin – Berlin International Youth Hostel
Best Cheap Party Hostel with a Downstairs Bar – St Christopher's Berlin Alexanderplatz
Best Cheap Hostel in Friedrichshain, Berlin – Kiez Hostel Berlin
Best Unique Hostel Near the Berlin Wall – Eastern & Western Comfort Hostelboats
Best Cheap Hostel in Berlin Downtown – Sunflower Hostel
Best Cheap Hostel for Berlin Culture and Creativity – Meininger Berlin Mitte Humboldthaus
Best Overall Cheap Hostel in Berlin, Germany
Pub crawls and guided tours every week
Budget luxury in a beautiful historical building
Fantastic location within walking distance of Berlin's main attractions
With excellent service and staff, large clean rooms and a lovely outside terrace, the Grand Hostel is one of the best in Berlin!
It's in-house bicycle rental, tour guides and buffet breakfast (at an extra fee) make it stand out from the rest. Free parking and luggage storage also makes it a perfect spot on a Germany road trip.
Have your dates picked? Read up on hostels in Hamburg before you book!
Best Cheap Hostel, Berlin, Near Museum Island
A short walk from top attractions like Museum Island and Brandenburg Gate
Comfortable common room with pool tables and cheap beers
Each room is painted by a different artist and is full of free amenities
We love Heart of Gold for its many free services and amenities! It's wheelchair accessible, and the bar, common room and garden make it a lovely place to meet people and socialize.
This hostel has a minimum stay of 4 nights. It's a great cheap option for those spending more than 4 days in Berlin!
Best Cheap Hostel in Berlin Near the Spree River
Fully-equipped shared kitchen, vending machine, and laundry room
Close to the Spree river and other top attractions
Young and enthusiastic staff, and extra services available
With bright, colorful rooms, and a massive shared space, this hostel is a fantastic home-base for your Berlin adventures. The staff is very friendly and guests are offered discounts on plenty of tours and tickets.
It's a great place to meet fellow travelers, and the dorm rooms are small, making them cozy and private.
Best Cheap Family-Owned Hostel in Berlin
Family owned, recently renovated and LGBT+ friendly
Fully equipped kitchen, comfortable lounge and garden
Unique and cheerful atmosphere with great staff
Located in one of Berlin's trendiest neighborhoods and surrounded by charming cafes, restaurants and flea markets, U inn is one of our favorite hostels in Berlin, Germany.
Relax in the garden hammock with a book, or play board games and Xbox with your new friends. The vibe is really relaxed, and you're right next to some first-class nightlife!
The Best Travel Backpack EVER MADE!?!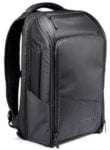 We are obsessed with backpacks – we've tried them all! And our favourite carry on backpack in the WORLD is the Nomatic Travel Backpack. This backpack has revolutionized the backpack industry and will change the way you travel forever :) Check it out here!
Best Cheap Hostel in Alexanderplatz, Berlin
Environmentally responsible design with stylish and simple decor
Bar, courtyard, common room and weekly pub-crawl for socializing
Dorm rooms for visitors 18 and over, and families
We love ONE80° Hostel for its lively atmosphere and bright clean rooms. It's very cheap accommodation but doesn't look it, with good furnishings and plenty of amenities.
Enjoy the in-house restaurant and comfortable rooms. Its location is also perfect, in the popular area of Alexanderplatz!
Editor's Note: You can have a great time in Berlin staying at one of the top party hostels!
Best Cheap Long-standing Backpackers Hostel in Berlin
Daily activities, alternative atmosphere and large community of travelers
Located within Berlin's foodie hub and within walking distance of many attractions
All dorm beds come with a reading light, electrical socket and locker
Grand Hostel's Urban sister is one of the best hostels in Berlin for backpackers! It has an active traveler community and daily activities to explore Berlin like a local and meet new people. You'll leave here with friends from around the world!
It's cheap, comfortable, and has everything you need. What more could you want?
Editor's Note: If you'll be in Hamburg, check out the top things to do in Hamburg during your visit!
Best Cheap Youth Hostel Berlin
One of the most popular cheap youth hostels in Berlin
A snack bar, beer garden and large leisure lawn with a great vibe
Games room with table tennis, billiards and other games
We love this youth hostel for its international vibe, friendly and helpful staff, and airy rooms! There are many amenities provided, including free wifi and walking tours to explore this historic city!
The dorm rooms are small and cozy, and the lawn is huge, with plenty of space to chill or play a game of soccer.
Looking for a deal? Our recommended budget hostels in Munich won't break the bank!
Best Cheap Party Hostel with a Downstairs Bar
Long-standing party hostel with fun to be had in the downstairs bar every night
Modern and comfortable rooms and colorful shared spaces
Dorm beds have curtains to provide extra privacy
St Christopher's always has something going on! Its popular downstairs bar offers discounts for guests, and daily activities are available! It's the perfect space for a social and culturally rich holiday.
The staff is very proactive and helpful, and the bathrooms are fantastic!
Short on time in Berlin? Doesn't matter we have trips from Berlin you can do in one day!
Best Cheap Hostel in Friedrichshain, Berlin
Located in the Friedrichshain district, a short walk away from public transport
Cozy atmosphere and rooms so nice you'll want to spend all day hanging out in them
Attention to little details, with friendly staff and international guests
We love Kiez hostel for its beautiful dorm rooms! With place to relax and read, and views of Berlin through the large windows, it's the perfect hostel for the weary to stay and spend the day in.
It's a short walk from many clubs, restaurants and theatres, and near to the famous East Side Gallery!
There's so much to do in Germany! So you won't run out of things to do in Frankfurt!
Best Unique Hostel Near the Berlin Wall
Unique hostel accommodation on one of two large river boats
A choice between views over the colorful Berlin Wall and the river
Cozy, interesting cabins and free boat tours in Summer and on most weekends
Try something different and stay on a Hostelboat! These offer a floating lounge on the upper deck, free maps, and of course, boat tours along the colorful Berlin Wall.
The staff is friendly and multilingual, and there are bicycle rentals and a buffet breakfast on offer! It's a really unique place to stay, making it one of our favorite Berlin hostels.
Want to take Munich to the next level? These incredible tours in Munich will leave you speechless. 
Best Cheap Hostel in Berlin Downtown
Young, progressive and laid-back hostel in the hub of Friedrichshain
Free walking tours and daily pick up at hostel reception
Great common area with library, television and fussball
Sunflower Hostel is bright, clean and charming. The rooms are all decorated in a different color, and the bathrooms are clean and pleasant.
With a great location, friendly staff and happy atmosphere, it's a marvelous place to stay.
Have an early flight? Book a hostel near Schoenefeld Airport Berlin to have a stress-free morning!
Child-friendly, cheaper beds for kids, free for babies under 2 years
Rooms equipped with private bathroom, TV, safe box, radio and alarm clock
Quiet courtyard and free amenities like tea and coffee
We love Acama hotel & hostel for its family-friendly atmosphere. It's a great place for families traveling on a tight budget, as well as travelers looking for a laid-back, cheap hostel.
A breakfast buffet is available daily, as well as vending machines and a parking garage.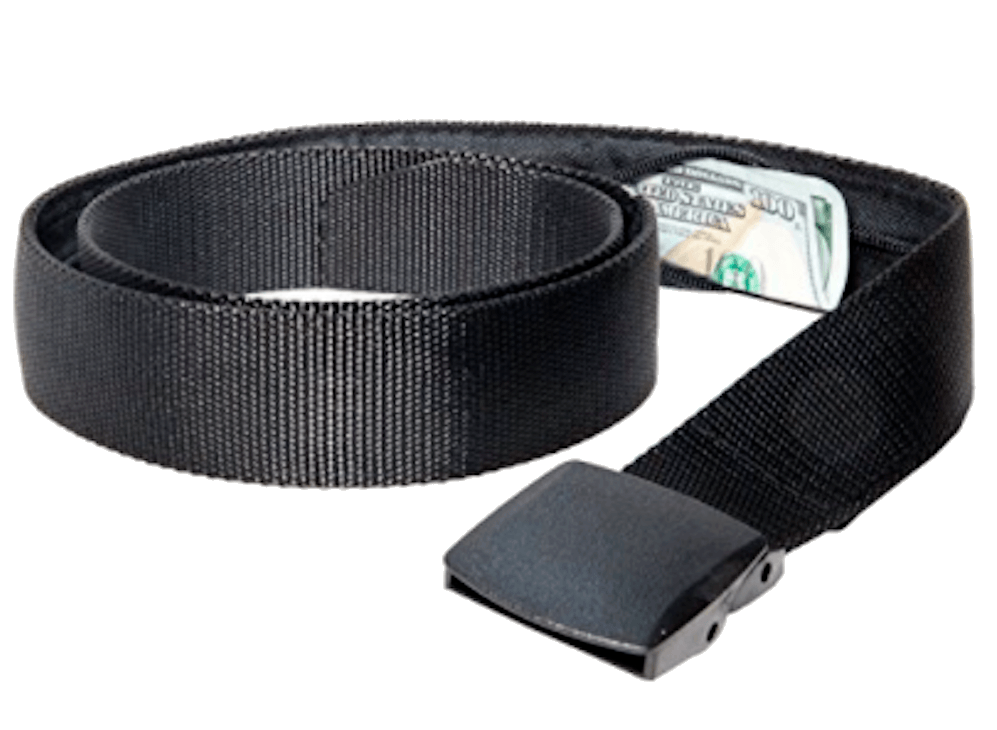 If you are traveling you should ALWAYS have emergency cash hidden on you! Security belts are great because they are affordable and can fit a ton of stuff in them (great for peace of mind!). Check out our favorite travel belt!
Berlin's oldest hostel, oldest ballroom, and one of the oldest pubs
A meeting point for locals and foreigners, creatives, music and history lovers
Located in the historical heart of Berlin and surrounded by attractions
In the heart of the Mitte district, Ballhaus is a home away from home for many slow travelers! It's beautiful and comfortable, with a great cultural vibe and something always going on, whether arranged by a guest or staff member.
With a locker, reading light and power point for every guest, Ballhaus is a wonderful place to spend your Berlin vacation!
Munich is incredible! There are tons of things to do there!
The building dates back to 1914, with an impressive Art Nouveau facade
Fully renovated inside, with many amenities and friendly staff
Cater to all types of travelers, including solo, couples and families with small children
Exhibiting Berlin's famous colorful charm, Amstel house has some of the best prices in the city, both at its bar and for beds! Staff is available 24/7, and the kitchen, laundry and bicycle rental make it super convenient.
There is also great common rooms, with karaoke and DJ nights, and a game room to ensure an amazing stay in Berlin, without even leaving your accommodation!
Here's another great hostel – Check out our review of The Circus Hostel Berlin!
Located in a heritage-protected area, surrounded by artists' workshops, galleries and theatre
Stylish interior design contrasts with the industrial architecture of the former brewery
Fantastic showers and clean, comfortable rooms
We love Pfefferbett Hostel for its great location and warmly welcoming environment! Once a beer brewery, the hostel has been renovated to reflect Berlin's own industrial past and creative culture.
It's a perfect hostel for those interested in Berlin's world-famous art and culture while operating on a shoestring budget!
Here's another great hostel – Check out our review of EastSeven Berlin Hostel
Best Cheap Hostel for Berlin Culture and Creativity
Vibrant neighborhood with many attractions and museums
All 118 beautiful rooms were uniquely designed by local artists
Located where natural scientist Alexander von Humboldt lived and themed on his work
The Meininger hostels are certainly some of Germany's best, with gorgeous interior design, attention to detail and brilliant staff! This centrally located hostel is a great place to set out on a Berlin tour.
Themed after Humboldt's fields of work – nature, freedom and truth – there are multiple vibrant common rooms, and even a gallery occupying the top two floors of the building!
Will you also visit Munich? Check out where we like to stay in Munich!
Huge hostel with great common areas and staff available 24/7
Large bar, game zone, and comfortable social lounge
Buffet breakfast and a fully-equipped kitchen
Located in the charming and trendy district of Moabit, this Meininger hostel is a fun, lively place to stay if you like being around lots of people! Especially in Summer, it becomes a Berlin destination all its own.
With all the amenities you could need, and fantastic staff, you're guaranteed to have an amazing stay.
Cheap Berlin Hostels Conclusion
We're in love with Berlin's hostels! Why stay at a hotel when the cheap accommodation has this much to offer?
You can choose between a party hub, a relaxed and private place to rest, or a historically significant building surrounded by attractions. In fact, you can find a hostel that has all three!
Now that you know where to stay, there's nothing more to do than check out the best things to do in Berlin, and book your flights! You're guaranteed to leave with memories that last a lifetime and new friends from around the world.
***Disclaimer*** Some of the links in this post are affiliate links. This means that if you book your accommodation through the site, One Weird Globe will earn a small commission at no extra cost to you. Your support helps me keep the site going :)
Latest posts by Aiden Higgins
(see all)