"Keep Austin Weird" – it's the slogan that shrouds the Texan capital of Austin with, well, weirdness. But it's not that weird. It's cool. Think music festivals, hundreds of music venues, food trucks, opportunities to get out into nature, craft beer, galleries and museums.
You may not have thought so before, but there is actually a lot going on in this city, from on the doorstep in Downtown to day trips to the surrounding area.
We want you to have a great time, so we have cherry-picked the very best things to do in Austin. There's no way your itinerary could be anything less than amazing with our handy list!
Our favourite places to stay in Austin!
There are a surprising amount of cool places to stay in Austin that are well worth your while. However, to make it easier for you to pick the right accommodation for you, we're sharing three of the very best of Austin's hotels and hostels.
The Best Hostel in Austin
Cool aesthetic

On site cafe
Native Hostels Austin is chic, cool and grown-up. There's a stylish bar here, as well as comfortable beds and some pretty fancy private rooms on offer, too.
The Best Budget Hotel in Austin
Free parking

Complimentary breakfast included
If you're looking for a budget stay in Austin with clean, comfortable rooms with good facilities, then this is it. It's a traditional sort of hotel, but it's well kept.
The Best Luxury Hotel in Austin
Eco-friendly hotel

Cool neighbourhood
A modern, stylish place with lots of clean, shiny surfaces. The decor here is cool and the eco-friendly credentials are something we can really get on board with.
• The 17 Best Things to Do in Austin •
Off the beaten track

Interesting tour

Good for art lovers
Being the home of "weird", Austin's street art is pretty famous. From the iconic "Greetings from Austin" and the "I Love You So Much" murals, to the lesser known, off the beaten track pieces peppered around town, you'll find it everywhere.
One of the best things to do in Austin is to get yourself on a comprehensive tour. This allows you to see many of the most famous pieces with the handy help of a guide who'll pinpoint the coolest street art for you to snap and admire.
Unique thing to do in Austin

Learn about the city

Meet a local
Yes, this place is famous for that "Keep Austin Weird!" slogan, but what exactly is it that makes Austin so weird in the first place?
Well, this tour offers up a good place to start. A local will take you around this un-traditional city and will help explain why Willie Nelson is so well-loved, why there are so many bats in Austin, and how it came to host the globally renowned SXSW Festival. You'll hear all sorts of weird and wonderful tales.
Need more specifics? Here are the best neighborhoods in Austin to stay!
Sample beer

Learn about a local scene

Historic buildings
Austin is no stranger to the craft beer scene, so beer lovers should absolutely love this top thing to do in Austin. Which, of course, involves sampling a fair few local beers.
In fact, the city is home to 37 of the state's 275 breweries, which is a fair chunk. A lot of these are to be found in Austin's Historic Downtown district. Learn about the history, why beer is so popular here and even sample some beer yourself.
The Best Travel Backpack EVER MADE!?!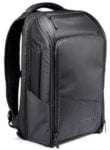 We are obsessed with backpacks – we've tried them all! And our favourite carry on backpack in the WORLD is the Nomatic Travel Backpack. This backpack has revolutionized the backpack industry and will change the way you travel forever :) Check it out here!
#4 – Educate yourself at the Bullock Texas State History Museum
Cafe on site

Imax cinema on site

Lots to be learned
Located a few blocks from the Texas State Capitol building, heading to the Bullock Texas State History Museum is a good place to start if you're looking for something historic to do in Austin.
This is the venue for all things Texan heritage. Here you will get to learn all about the Lone Star State, from its beginnings in the 1600s, then as a part of Mexico, its brief independence, and see its progress to the second day.
#5 – Stop off at Austin Nature & Science Center
Centrally located

Free to enter

Good for all ages
Spread across 80 acres, and established 1960, the Austin Nature and Science Center is all about exploring the great outdoors whilst learning all there is to know about it.
Natural ecosystems, efforts to preserve them, and the environment itself: It's all here to learn about. One of the best budget friendly things to do in Austin, since it's free to enter, there's hands-on discovery here meaning it's great for kids, too.
Discover the real Texas

Get out into nature

See historic homes
Austin may be known for being weird, but head just a few miles out of town and you'll discover the Texas of your dreams: rolling hills, cowmen and ranches. They're all here to discover.
One of the best day trips from Austin, heading out from your hotel suite to the lavender fields of Hill Country is a cool experience. You can even go to LBJ Ranch, home of the former US president Lyndon B. Johnson. It's all about nature and charming history.
Good for music lovers

Downtown location

A fun night out
One of the best things to do in Austin, being so famous for its cool music scenes and its festival, is to catch some live music.
Austin is home to over 270 venues and everyone from bands to DJs and producers are performing at these pretty much all the time. The scene in Austin is diverse, so whatever you're into you're bound to find something that suits your taste. Definitely a must.
Editor's Pick – These are the coolest boutique hostels in Austin (for any budget!)
#8 – Enjoy the Mexic-Arte Museum
Small, digestible museum

See local and international art

Photography allowed
Founded in 1983, Mexic-Arte is a fine arts museum that promotes both traditional and contemporary visual arts from Mexico and Latino cultures.
One of the best artsy things to do in Austin, this museum has a permanent collection as well as a number of specialised exhibitions and shows throughout the year.
Go wine tasting

Beautiful scenery

Easy day trip from Austin
Wine? In Texas? That's right, people, Texas does indeed have wineries. So if you're a wine connoisseur, and you want to sample wine with glorious views, this will be one of your favourite things to do in Austin.
One of the most famous is the Duchman Family Winery, with its Tuscan vibe, as well as Driftwood Estate, where you can watch cattle roam as you sip on wine.
Need more specifics? Here are the best neighborhoods in Antonio to stay!
#10 – Go for a swim at Barton Springs Municipal Pool
Cool off in summer

Great for families

Get out into nature
Barton Springs Municipal Pool, filled by water from nearby natural springs (as implied by the name), is located in Zilker Park and is probably one of the best things to do in Austin in summer.
It's the place where all different types of people go when they feel like cooling off in the heat of summer. The average temperature of the springs is 70 degrees, however, meaning it's pleasant all year round. Win-win! Take a picnic and enjoy.
Local culture

Affordable eats

Go hungry!
Alongside technology and music – and "weirdness" of course – Austin is known, and loved, for its food. None more so than its street food. Yes: food truck culture is alive and well in Austin.
Think BBQ, often cited as some of the best in the United States; Tex-Mex in the form of tacos and fajitas; and even things like ramen. You don't even have to go to a restaurant – the food trucks here are good enough for any discerning tastebuds.
#12 – Go shopping at Allens Boots
Texan experience

Great for gifts/souvenirs

Super friendly staff
If you're in need of some truly authentic cowboy boots, look no further than the aptly-named Allens Boots. It's a landmark store open since 1987 with over 4,000 boots on display. That's a lot of boot!
There are also jeans and shirts to get the whole traditional Texan look down to a T, as well as accessories (don't forget that belt buckle). A fun place to wander around and a great thing to do in Austin when it's raining, since it's all indoors!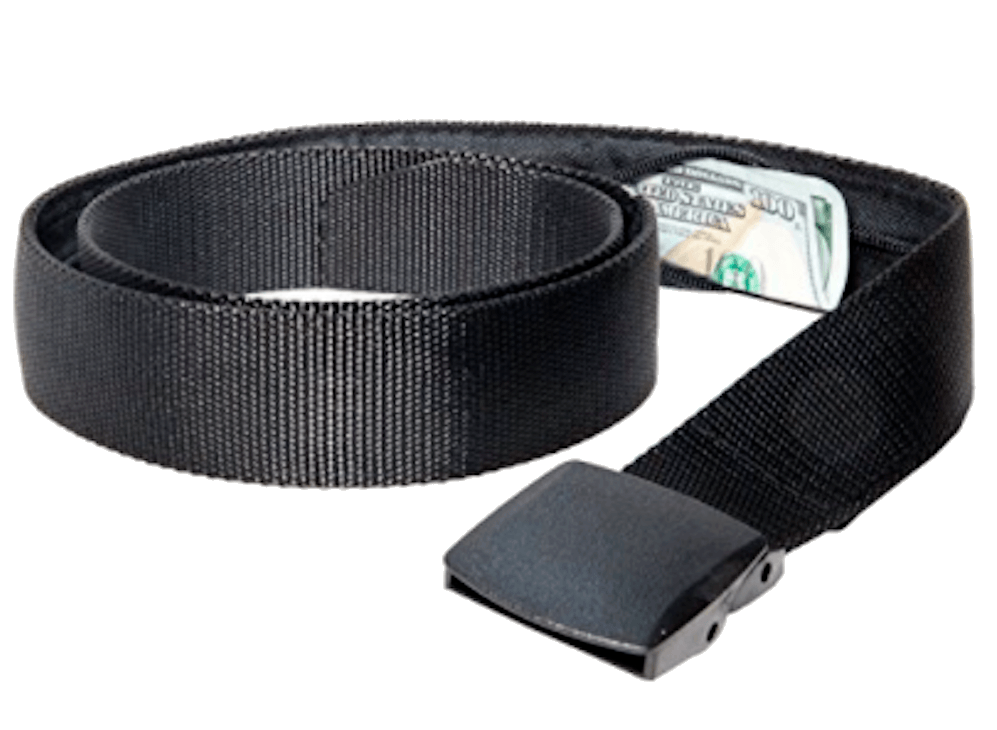 If you are traveling you should ALWAYS have emergency cash hidden on you! Security belts are great because they are affordable and can fit a ton of stuff in them (great for peace of mind!). Check out our favorite travel belt!
#13 – Be amazed by the Cathedral of Junk
Community project

A cool, artsy thing to see

Off the beaten track
The Cathedral of Junk is exactly what it sounds like. Picture a building filled with, and made of, junk and you'll pretty much have it.
Located in a backyard in suburban Austin, this place honestly has to be seen to be believed. It's pretty cool, actually and is one of the best off the beaten track things to do in Austin, so make sure to bring your camera. Tip: Call ahead to make an appointment to visit.
See the sights via pedal power

Good for families

Exercise!
Whilst, yes, Austin is "weird" and does have lots of music and food to experience, there's a natural side to the city that should be explored too. If you're looking to be a bit more active, then this is going to be one of the top things to do in Austin for you.
The Ann and Roy Butler Hike and Bike Trail takes you past famous spots of the city, a waterfront loop that goes along the river and through Zilker Park. It's very picturesque.
Get spiritual / fit

Experience yoga with city views

Includes mimosas afterwards!
For one of the more unusual things to do in Austin, you can head over to Downtown Austin where you can enrol yourself in a yoga class… on the 16th floor terrace of a high-rise building!
It's a friendly beginner class that takes yoga from the stuffy studio to the freshness of outdoors, all with the city skyline as your backdrop. This experience goes hand in hand with mimosas after you're all stretched and limber. Hey, it's Austin – why not?
Chilled out thing to do

Outdoors activity

See the city from a different perspective
Another cool nature-y thing to do in Austin is to grab yourself a kayak and head out on Lady Bird Lake. Spread across an area of 216 acres, it's a recreational lake adjacent to Zilker Park that's popular with paddleboarders and kayakers.
With no motorised boats in sight, it's a good way to have a gentle paddle in the morning or afternoon with views of the city. Rub shoulders with locals enjoying the serene, glassy waters themselves and cruise by the skyline. At sunset you can watch the bats leave the bridge – it's a famous sight!
#17 – Hike up Mount Bonnell
Get out into nature

Great views of the city

Good for couples
Hiking up Mount Bonnell is yet another way to experience the nature in and around Austin and has been famous as a natural spot (and viewpoint) since the 1850s. Join in the long tradition and head up there yourself.
You'll get to work up a sweat as you climb 102 steps up the 775 foot hill to reach the viewing deck. It'll be worth it: the views are great. A nice idea for one of the best things to do in Austin for couples would be to pack a picnic and enjoy it at the top with that vista.
Final thoughts on the best things to do in Austin
Those were the top things to do in Austin. There is actually a lot more to this city than its "cool" or "weird" credentials might have you believe.
Yes, there's craft beer, food trucks, live music and street art, but there's more to the place than that.
We think there's just about something for everyone here. You can go kayaking, spend an afternoon in a gallery, learn about the history of Texas in a museum, or even check out the wineries in Hill Country. There's a ton of stuff to do in Austin.
If you've been to Austin before and you know of some hidden gems we're missing, please let us know in the comments below!
***Disclaimer*** Some of the links in this post are affiliate links. This means that if you book your accommodation through the site, One Weird Globe will earn a small commission at no extra cost to you. Your support helps me keep the site going :)
Latest posts by Clair Ricketts
(see all)