San Antonio is a huge city in Texas that holds massive historical significance to the state! Aside from historical attractions, it also has great nightlife and culinary attractions. It subtly blends American and Hispanic culture to create a truly unique local culture.
As it is such a large and sprawling city, it can be difficult to navigate your way around. The best areas are all quite dispersed, and there aren't any official boundaries for the different neighborhoods.
That's why we built this guide! We've picked out the seven best neighborhoods in San Antonio, and categorised them based on who they are best for.
So let's just jump right into it!
Quick Tips – Where to Stay in San Antonio
Where to Stay in San Antonio
Looking for a specific place to stay? These are our highest recommendations for places to stay in San Antonio.
Best Air BnB in San Antonio
Putting you in a boutique and artsy 1930's home, this stay has been called the most popular BnB in San Antonio for a reason! With its colorful rooms and laid back atmosphere, you'd think you have died and gone to heaven! Located in the heart of the city, there is no better place to call home!
Best Hostel in San Antonio
As the only hostel in San Antonio, it's no wonder Sua Casinha takes our top pick for backpacker accommodations in the city! Despite the lack of competition, it comes with fantastic reviews thanks to their excellent service standards and facilities. The common areas are also highly rated.
Best Budget Hotel in San Antonio
Housed within a typical Texan home, Brackenridge House gives you a local experience right in the heart of the city! As a B&B, a hearty breakfast is included every morning. The huge rooms are also well equipped with air-conditioning, refrigerators and microwaves in small kitchenettes.
Best Luxury Hotel in San Antonio
This sprawling five star hotel is truly the pinnacle of luxury in San Antonio! With excellent spa facilities, unbeatable concierge service and a prime location between three different neighborhoods, Hotel Emma at Pearl should be your number one choice if you really want to splurge.
San Antonio 7 Best Neighborhoods to Stay in
Let's take a look, in more detail, at the seven best neighbourhoods in San Antonio. Each caters to different interests, so be sure to pick the neighbourhood that's right for you.
Neighborhood #1 – Southtown
Best neighborhood in San Antonio for your first time!
COOLEST thing to do in Southtown – head to the Blue Star Arts Complex to participate in art walks and even the occasional workshop
BEST place to visit in Southtown – Guenther House functions as both a historic attraction and a Victorian style restaurant
Right next to Downtown, Southtown gives you the best of both worlds of being centrally located, whilst still having a bit more space to unwind away from the bustling crowds of the city centre! Southtown is the city's creative hub – with many of the galleries and art walks. Creative events occur in the area throughout the year.
For first time visitors, Southtown is a reasonably calm introduction to the city – whilst still being vibrant enough to add some excitement to your itinerary! It is well connected to other neighborhoods on this list, allowing visitors to easily make their way around all the main attractions.
More Awesome Things to do and see in Southtown
San Antonio Art League & Museum is a popular gallery right in the heart of Southtown featuring local and international artists

Blue Star Contemporary is a bit more of a hidden gem, but also has some fantastic pieces with a more local focus

Rosario's offer some of the best Mexican cuisine in the city – they are particularly renowned for their seafood dishes and margaritas

Bar America hosts a daily happy hour – perfect for kicking off a night in the city if you are ona strict budget

The Fruiteria offer delicious fruit juices and smoothies throughout the day and innovative fruit cocktails by night
Best Air BnB in Southtown
This cozy urban bungalow will have you staying in one of the trendiest BnBs in San Antonio, just minutes away from all the best sights in the city. Although small, this home will blow you away with its sunny rooms and its artsy decor!
Best Hotel for Backpackers Southtown
Whilst there aren't any hostels in the city centre, there are plenty of budget friendly hotels dotted around the city that are perfect for backpackers! Rooms come with high speed WiFi, microwaves and even HBO access. The reception operates 24 hours – perfect for those late arrivals.
Best Budget Hotel in Southtown
This quaint bed and breakfast is perfect for a short stay in the heart of the city! With a complimentary American breakfast every morning, and well-equipped kitchenettes, it also helps those on a budget further save money during their stay. There is a communal hot tub on the terrace.
Best Luxury Hotel in Southtown
Marriott are known for their high-quality luxury hotels, and their San Antonio accommodation is no exception! It comes with a gorgeous pool and terrace outside – perfect for sitting back and soaking up the sunshine. A complimentary breakfast is included in the rate, and every room has a balcony.
Neighborhood #2 – Downtown
Where to stay in San Antonio close to everything!
COOLEST thing to do in Downtown – head up the Tower of the Americas for unbeatable views across the city
BEST place to visit in Downtown – do you remember the Alamo? If not, learn all about it at the preserved location right in the heart of the city
As is the case with most North American cities, Downtown is the most central district in San Antonio! All roads in the city lead to Downtown, so getting around is far easier from this district than any other. It is also home to the main railway and Greyhound stations – connecting you with other destinations across the continent.
Aside from the convenient location, Downtown is also home to most of the major attractions in the city! For first time visitors, this is where you come if you want to throw yourself right into the deep end of life in the city. History, culture and nightlife all mingle to create a truly eclectic neighborhood.
More Awesome Things to do and see in Downtown
Visit the Tobin Center for the Performing Arts to catch a show from local or international theatre, dance and music practitioners

Market Square is the commercial heart of the area, with plenty of large American brands as well as local boutiques

The San Antonio Fire Museum might seem unassuming from the outside, but it contains some truly fascinating exhibits about the city

Aside from Riverwalk, SoHo is the best spot in Downtown for bars and nightlife – we recommend SoHo Wine and Martini Bar in particular

If you want to sample TexMex in the state that birthed the cuisine, head to Acenar for some fantastic dishes that won't break the bank
Best Air BnB Downtown
With wide windows looking out over San Antonio, you will have the entire city in the palm of your hand while staying at this BnB in the heart of the downtown! With its sparkling clean rooms, modern design, and splashes of color, you will feel right at home!
Best Hotel for Backpackers Downtown
Located in a memorable location right next to the Alamo, this is the perfect pick for backpackers that want to stay close to the city centre! The rooms are basic, but well equipped with sturdy furnishings and the usual set of facilities. A complimentary breakfast is included, and there is an outdoor pool.
Editor's Note: If you'll be in Austin, check out the top things to do in Austin during your visit!
Best Budget Hotel in Downtown
A little bit of an upgrade, but still well priced, this hotel is only a short walk away from the Riverwalk – keeping you well connected to two of the areas in this guide! There is a large business centre on-site, making this a popular choice with corporate travellers. Breakfast is included.
Best Luxury Hotel in Downtown
A part of the Luxury Collection, the St Anthony is one of the best rated four star hotels in the entire city! Rooms truly embody the idea that everything is bigger in Texas – with oversized desks, huge beds and luxurious bathroom suites. There is an American breakfast every morning.
The Best Travel Backpack EVER MADE!?!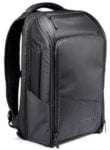 We are obsessed with backpacks – we've tried them all! And our favourite carry on backpack in the WORLD is the Nomatic Travel Backpack. This backpack has revolutionized the backpack industry and will change the way you travel forever :) Check it out here!
Neighborhood #3 – Riverwalk
Where to stay in San Antonio for nightlife!
COOLEST thing to do in Riverwalk – learn about the city with a Riverboat Tour through the area
BEST place to visit in Riverwalk – the Guinness World Records Museum is a truly fascinating way to spend an afternoon
Riverwalk is the main entertainment district in San Antonio. Though officially part of Downtown, it has such a unique atmosphere that many people consider it a neighborhood in its own right! The river is lined with restaurants, bars and entertainment venues that will ensure you're never stuck for things to do.
As it is in the heart of Downtown, it is also well connected to other areas of the city! This is the liveliest part of San Antonio by quite some mile – so if you're into partying then this is the place to be.
More Awesome Things to do and see in Riverwalk
Howl at the Moon is an incredibly popular nightclub on the Riverwalk, playing popular music and live DJs

Durty Nelly's Irish Pub is, like many other Irish pubs in the United States, a popular venue for the beginning of the evening

If you want something a bit more upscale, head to Zinc and sip on their sophisticated selection of cocktails

Beat the hangover in the morning at Mi Tierra Café and Bakery – they have an extraordinary range of breads and cakes

The Buckhorn Saloon & Texas Ranger Museum is incredibly touristy, but a fun day out to discover Texan stereotypes
Best Air BnB Riverwalk
This sunny and boutique loft looks like it came from a page out of a catalog! With its stunning decor and welcoming atmosphere, you will feel like you are stepping into your long lost home away from home! Putting you right by the riverwalk, you couldn't ask for a better place to stay!
Best Hotel for Backpackers Riverwalk
This two star hotel is your best option for getting close to the Riverwalk on a budget. A small boutique hotel, it comes with fantastic guest reviews despite the low star rating. A continental breakfast is served every morning, and they even have a 24 hour concierge service!
Best Budget Hotel in Riverwalk
The Riverwalk Plaza Hotel has a much more modern atmosphere – and we believe one of the best communal spaces in the city! There are plenty of sofas, board games and drinking areas to mingle with other guests. The on-site restaurant serves breakfast in the morning, and custom cocktails in the evening.
Best Luxury Hotel in Riverwalk
This decadent hotel comes complete with a rooftop pool terrace where you can enjoy the beating sun and glorious views across the city! The complimentary American style breakfast comes with vegetarian, gluten free and kosher options. Rooms come with marble bathrooms and spa baths, as well as high ceilings.
Will you also visit Austin? Check out where we like to stay in Austin!
Neighborhood #4 – Northwest
Best neighborhood in San Antonio for families!
COOLEST thing to do in Northwest – Aquatica is a fantastic waterpark for all the family to enjoy
BEST place to visit in Northwest – Alamo Ranch is a huge outdoor mall with plenty of outlets and boutiques
Northwest San Antonio is home to the major theme parks in the city! This makes it a popular choice for families that want to keep their kids entertained during their time in San Antonio. As it is so far from the city centre, it is also a much more peaceful neighborhood – allowing you to enjoy a break from the bustling Downtown area.
Whilst Northwest San Antonio is well connected to the centre by public transport, we recommend hiring a car to truly experience the area! The area has an ambient atmosphere, with leafy streets and modern skyscrapers harmonising for that unique San Antonio charm.
More Awesome Things to do and see in Northwest
A world famous theme park, SeaWorld is by far the most popular attraction in Northwest San Antonio

If you're more interested in roller coasters or want to avoid SeaWorld entirely, we recommend heading to Six Flags

The Shops at La Cantera is another fantastic mall – though the stores here are a little more exclusive so be prepared to spend

San Antonio Aquarium is another fantastic option for those that want to get up close with some interesting aquatic life

Viola's Ventenas is an incredible restaurant where you can enjoy views of the surrounding nature to one side or the city to the other
Best Air BnB Northwest
Bringing you all the best of suburban living and all the conveniences of staying in the big city, this quiet BnB is your oasis in San Antonio! With its trendy design and bright rooms, you will almost be looking forward to coming home after a long day of exploring!
Best Hotel for Backpackers Northwest
Despite only being a two star hotel, La Quinta comes with some fantastic additional facilities that make it a great option not just for backpackers but also families that want to stick to a strict budget! There is a large outdoor pool on-site, and an all-you-can-eat breakfast buffet is provided every morning.
Best Budget Hotel in Northwest
For a more typical resort experience, Blazing Star comes with some fantastic reviews from previous guests thanks to their excellent attention to detail and top-notch facilities! Alongside the outdoor pool there is also a large games room and a children's playground. It is within walking distance of Seaworld.
Best Luxury Hotel in Northwest
This sprawling resort and spa complex is also within walking distance from SeaWorld – giving you easy access to most of the main family friendly attractions in the city! Rooms are well equipped with the latest in modern technology, and the on-site spa offers bookable holistic therapies.
Neighborhood #5 – Pearl
Where to stay in San Antonio on a budget!
COOLEST thing to do in Pearl – sample food and pick up some bargain souvenirs at Pearl Farmers Market
BEST place to visit in Pearl – visit the San Antonio Museum of Art for fantastic contemporary and classical exhibits
Just north of Downtown, Pearl is one of the trendiest neighborhoods in the city! Though quite small and narrow, Pearl is packed with green parklands that make it one of the most beautiful neighborhoods in San Antonio. It also has plenty of fantastic bars, restaurants and museums waiting to be discovered.
For those on a budget, Pearl is a cheaper alternative to the Downtown section of Riverwalk! It has many of the same benefits, though the atmosphere is far easier going and the happy hours more generous. Pearl is still well connected with Downtown, allowing you to explore the main attractions with ease.
More Awesome Things to do and see in Pearl
Museum Reach is a 1.3 mile open air exhibit with cycle paths where you can admire public art installations

If you are visiting as a family, or simply want to check out the animals, San Antonio Zoo is in the heart of the area

The DoSeum is a fun concept that aims to help you learn about the history and culture of the area through interactive exhibits

San Antonio Botanical Garden is free to enter and is a gorgeous setting for an afternoon stroll to unwind

Head to Ocho to discover Latin American cuisine that has been influenced by the entire region – not just Mexico!
Best Air BnB Pearl
Complete with hardwood floors and all the touches of home, this is one BnB you will never want to check out of!Other than the stunning design of this BnB, you will find that the market and all the best sights of the city are nearby!
Best Hotel for Backpackers Pearl
Super 8 are a popular hotel chain across North America for budget conscious travellers looking for a comfortable accommodation choice! For backpackers, this hotel also has some fantastic social spaces where you can mingle with guests. A continental breakfast is included as part of the rate.
Best Budget Hotel in Pearl
Best Western Plus is the budget friendly wing of the popular hotel chain – and their Pearl hotel is in an ideal location for exploring the city! Rooms are fully air conditioned and come with cable TV as well as high speed WiFi access. There is also an outdoor swimming pool available year round.
Best Luxury Hotel in Pearl
This five star behemoth is well and truly the height of luxury in San Antonio! Located where Pearl meets the Riverwalk and Downtown, it is perfectly located for exploring all of the city's best attractions. The on-site restaurant specialises in cuisine made exclusively from locally sourced ingredients.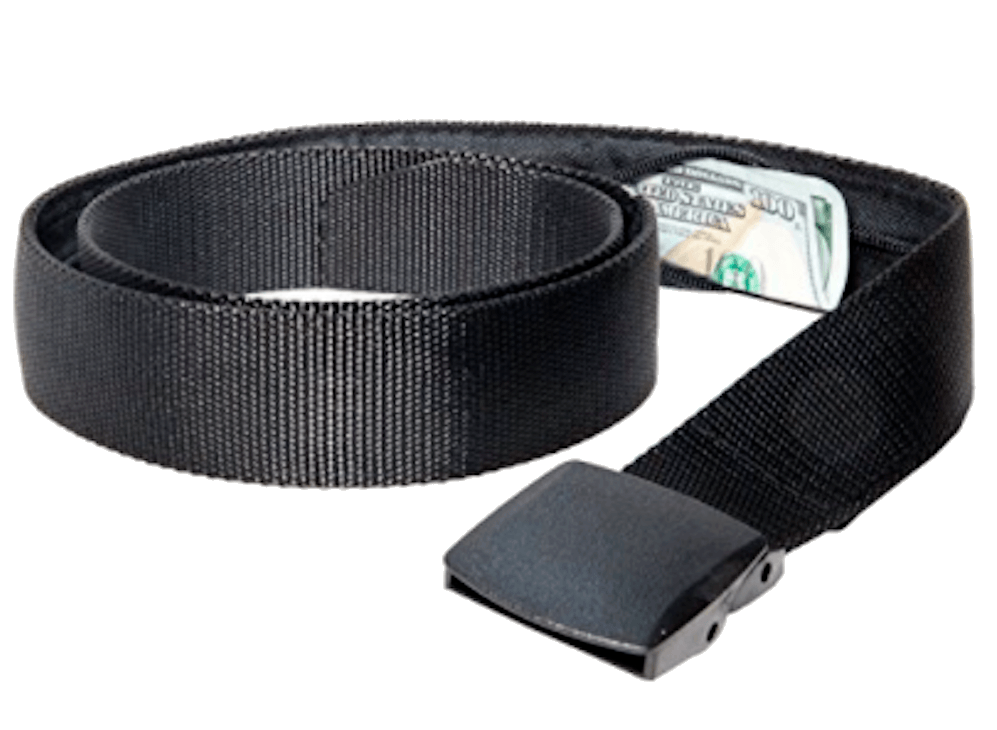 If you are traveling you should ALWAYS have emergency cash hidden on you! Security belts are great because they are affordable and can fit a ton of stuff in them (great for peace of mind!). Check out our favorite travel belt!
Neighborhood #6 – Monte Vista
Best neighborhood in San Antonio for couples!
COOLEST thing to do in Monte Vista – try a few games at the McFarlin Tennis Center – a popular activity with local couples
BEST place to visit in Monte Vista – San Pedro Springs Park is an enormous green space with excellent leisure facilities
Bordering Pearl and Downtown, Monte Vista is another great neighborhood for those that want to stay close to the city centre without all of the hustle and bustle! As the largest historic district in the United States, it has a truly diverse selection of attractions on offer as well as fascinating insights into Texan history.
For couples, Monte Vista has a great range of romantic restaurants, sophisticated bars and peaceful parks that all add to create a delightful getaway in the Texan metropolis! Neighboring Olmos Park also offers plenty of culinary delights if you want to discover the city's cosmopolitan side.
More Awesome Things to do and see in Monte Vista
Scobee Planetarium, located right in the heart of the park, has some interesting exhibits about space exploration

Catch a show at the Playhouse Theatre – it has a small and intimate atmosphere despite hosting some big performances

Vintage shopping is a popular activity in the area – we recommend checking out Feliz Modern and Off My Rocket

For a unique date night experience, head to Mixtli restaurant where you can enjoy an ever changing tasting menu of 10 courses
Best Air BnB Monte Vista
With its very own patio and an atmosphere that gives you the comfort of arriving home, you will be playing local as long as you are staying in this BnB! Putting you in one of the more peaceful neighborhoods of San Antonio, you could not ask for a better place to start your vacation!
Best Hostel Monte Vista
It might be the only hostel in the city, but this doesn't mean it is lax on service! With heaps of charm, this hostel has consistently superb reviews that keep guests coming back again and again. They offer both gender segregated dorms and private bedrooms depending on how much privacy you want.
Best Budget Hotel in Monte Vista
This modern hotel truly exemplifies the Texas way of life – go big or go home! Rooms are massive, and the en-suite bathrooms come with baths and showers. There is an outdoor swimming pool on-site, and the fitness centre comes well equipped with weights and resistance machines.
Best Luxury Hotel in Monte Vista
Whilst there aren't any luxury hotels in Monte Vista, this holiday home is the perfect choice for those that want to splurge whilst staying in the area! It comes with a large patio and beautiful garden areas, as well as a modern kitchen that is fully equipped with everything you need for a self-catered stay.
Neighborhood #7 – Alamo Heights
Best neighborhood in San Antonio for history!
COOLEST thing to do in Alamo Heights – sample even more delectable cuisine at the Central Market
BEST place to visit in Alamo Heights – head to the Witte Museum to discover family friendly exhibits
Whilst the Alamo itself is based in Downtown, Alamo Heights is a neighborhood that carries major historical significance related to Texan independence! This is a great neighborhood to learn about the short period when Texas was an independent country and the events that lead up to it.
As a fairly central neighborhood, it also has its fair share of great bars, restaurants and stores! It neighbours Pearl and Downtown, and there are plenty of excellent tour companies in the area offering trips around the city and beyond.
More Awesome Things to do and see in Alamo Heights
Head on an Alamo Tour – though they usually start at the Alamo in Downtown, most of them include Alamo Heights and its history

McNay hosts some truly stunning art collections – a must for any creatives visiting San Antonio

Quarry Golf Course is the largest 18 hole course in the city centre and has a fantastic clubhouse

Want to pick up some cowboy boots whilst in Texas? Head to Lucchese Boot Co – we recommend you get a custom pair if you have the budget
Best Air BnB Alamo Heights
Putting you just a short walk away from some local bakeries and coffee shops, there is no better place to see the more peaceful side of San Antonio than from this cozy BnB! With its welcoming atmosphere and small touches of home, you will never be wanting to check out!
Best Hotel for Backpackers Alamo Heights
The Stay Express Inn is a small motel in the centre of Alamo Heights. Though fairly basic, and with mediocre reviews, it is a great option for backpackers that really just want a cheap place to lay their head at night! A complimentary continental breakfast is included, and there is plenty of parking.
Best Budget Hotel in Alamo Heights
Comfort Inn & Suites, as the name suggests, specialise in comfortable budget-friendly hotels! On the outskirts of Alamo Heights, this hotel has peaceful surroundings that allow you to get away from the bustling city centre attractions. An American style breakfast is included in the rate.
Best Luxury Hotel in Alamo Heights
A popular luxury hotel brand across the world, Crowne Plaza is a high-quality four star hotel on the outskirts of Alamo Heights! There is a modern fitness centre on-site, as well as a large, heated outdoor pool. The restaurant serves typical Texan cuisine, and there is a complimentary breakfast in the morning.
Final Thoughts on Where to Stay in San Antonio?
San Antonio is a true microcosm of everything that Texas is known for. Cowboy culture, historic monuments and strong Hispanic cultural influences are abound in the city, making it an intriguing destination for tourists.
For the best area, we are going to go with Southtown! Though well connected, it is a little bit more peaceful than the other city centre neighborhoods, giving you a nice introduction to the city before exploring further.
That being said, all of the cities in this guide have their benefits and we hope we have helped you narrow down your options.
Did we miss anything? Tell us in the comments!
***Disclaimer*** Some of the links in this post are affiliate links. This means that if you book your accommodation through the site, One Weird Globe will earn a small commission at no extra cost to you. Your support helps me keep the site going :)
Latest posts by Aiden Higgins
(see all)