Often considered a family-friendly alternative to Las Vegas, Branson is one of the most popular destinations in the Ozarks! With live shows every evening, a wide array of amusement parks and access to some excellent nature activities, there's truly something for everyone in this small Missouri city.
As the city is largely geared towards tourists, it can be difficult to cut through the noise and figure out what the best activities are. Much like Vegas, Branson is packed with glitzy attractions – some of which are far more worthwhile than others. It's important to gain an understanding of the wide array of attractions on offer across the city.
This is why we've built this guide! We've picked our 15 favourite things to do in Branson – and even categorised them depending on what kind of traveller you are. Whether you want wine, history or nightlife we have you covered.
So let's just get started!
Quick Answer – Best things to do in Branson
• The 15 Best Things to Do in Branson •
Fun Things to Do in Branson
Branson has a huge variety of attractions on offer, catering to many different tastes. Their adventure activities and theme parks are particularly popular. If this is your first visit, these are some of our must dos in Branson.
Surrounded by the Ozarks, there are plenty of excellent adventure activities close to Branson! Ziplining is a popular activity with visitors, giving you the chance to zip through the iconic forests and mountains with a licensed guide.
With a number of different providers, you can tailor your zipline tour to your itinerary. Families can opt for kid friendly routes, whilst the most adventurous travellers can zip around up to 50 miles per hour!
This is a truly fun and exciting way to take in the gorgeous scenery of the Ozarks.
As it is in the rural area, we do recommend hiring a car if you want to engage in any of the adventure activities. Most zipline tours hold themselves to high standards, but as always we do recommend double checking the reviews.
Branson has some great theme parks across the city – but Silver Dollar City is easily the most famous! This adrenaline packed theme park has some of the best rollercoasters in the country, and attracts guests from all over North America.
They also have plenty of calmer rides for younger children. A number of performers opt to take their shows to the park, and there is a large selection of shopping boutiques and restaurants to cater to a variety of tastes.
Whilst many people choose to stay on-site, there are plenty of buses to Silver Dollar City from Downtown Branson and the Theatre District. If possible, we recommend buying a skip-the-line ticket in advance to avoid the huge queues – especially during the peak season.
Have some time? Get out of the city with these epic day trips from Branson!
#3 – Branson Landing
Branson Landing is right in the heart of Downtown Branson, and is the second largest entertainment district in the city – behind the Theatre District. This is where you will find all of the most popular bars, restaurants and shopping destinations.
In the evenings, Branson Landing lights up with their nightly fountain show – a completely free spectacle for guests to enjoy! As the main nightlife district, it is also a great place to enjoy a few drinks and mingle with locals.
During the day, there are a number of tours departing from the area. We recommend the Jet Boat Adventure Tour – a family friendly thrill ride along Lake Taneycomo where you can enjoy the main sights of Branson and the Ozarks.
No trip to Branson is complete without checking out Branson Landing, so this is an absolute must on your itinerary!
The Best Travel Backpack EVER MADE!?!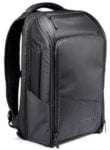 We are obsessed with backpacks – we've tried them all! And our favourite carry on backpack in the WORLD is the Nomatic Travel Backpack. This backpack has revolutionized the backpack industry and will change the way you travel forever :) Check it out here!
Romantic Things to Do in Branson
Branson might not be the first place you think of for a romantic getaway, but with the Ozarks surrounding the city there are plenty of great settings for a couple's break. These are our personal favourite activities for couples in the area.
Whilst not the most famous wine region in North America by any measure, Branson has some hidden surprises nearby for wine lovers. These vineyards tend not to be as busy as the larger wine regions, giving you a calm setting to sit back and enjoy a drink or two.
There are a few wineries that offer free tastings – but you will need a car to get to these, so at least one of you has to stay sober. Nevertheless, this can be a great way to share cash – especially if you take a couple of days to do it and take turns.
If, however, you want to sit back and enjoy everything on offer in the region we recommend taking one of the VIP Wine Experiences! With these, you not only get to enjoy delicious wines – but also a three course meal and full chauffeur service from anywhere in the Branson area.
Need more specifics? Here are the best neighborhoods in Branson to stay!
There are plenty of great shows in Branson – and we'll get round to these in the nightlife section – but our top pick for couples is the Acrobats of Shanghai! This stunning show will have you staring in awe at the sheer skill of the performers.
Alongside usual acrobatics there is juggling, skating and even some strength performances. This show varies widely, offering some of the best in acrobatic entertainment. Think of it like the circus for adults.
It is located in the Shanghai Theatre in the middle of the Theatre District, so there are also plenty of great restaurants and bars nearby to make a night of it.
#6 – Top of the Rock
Whilst you've more likely heard of the vast urban views from the similarly named attraction in Manhattan, Branson's very own Top of the Rock provides a completely different view – of the Ozarks, with mountains and forests stretching out for miles!
Alongside the viewpoint – which is the highest in Taney County – you will also be able to enjoy the on-site bar and restaurant. This is the perfect retreat for a romantic getaway close to Branson.
You can opt to stay on-site, but there are also a few transport options from Downtown Branson. Guests in Big Cedar Lodge, who run the attraction, also benefit from access to spa facilities.
Things to Do in Branson with Kids
It goes without saying that the Family Friendly Las Vegas has plenty of excellent attractions for kids! Most of the suggestions in this guide are great for the whole family, but these are some of our favourites especially for little ones.
One of the biggest monuments in Branson is the lifesize replica of the Titanic right in the middle of the Theatre District! Head inside and you will discover the world's biggest museum dedicated to the story of the infamous ship.
With plenty of interactive attractions, this is perfect for kids of all ages. Guests are given an audio guide during the trip through the replica ship – and there is even the opportunity to touch an iceberg! This is the perfect way to keep the kids entertained for an afternoon.
As with many of the attractions in Branson, we recommend booking a skip-the-line ticket before you arrive. This is one of the most popular attractions in the city, and you don't want to miss out.
If you don't want to travel out to the theme parks, the Runaway Mountain Coaster is an excellent thrill ride right in the heart of the Theatre District! Zip around the mountain landscape of the city – taking in some excellent views along the way.
There is a height limit, but most kids over the age of 9 will be allowed. It is an environmentally friendly alternative to roller coasters, powered entirely by gravity and your own body weight.
You can choose to ride as individuals, or together in carts of two people. They also come with speed controls, so more cautious guests can still take in the gorgeous scenery.
Walk deep into an indoor rainforest and marvel at the extensive collection of critters at the Butterfly Palace! You can opt to simply walk through the exhibits, or enjoy a more interactive experience where kids and adults can walk freely among the butterflies.
As well as butterflies, there is also a collection of lizards and amphibians within the complex. These have much more freedom than you would see at a typical zoo – with keepers fully trained in animal welfare.
Kids can learn about rainforests, animals and plantlife at the interactive science centre within the Butterfly Palace. There's also a mirror maze for those looking for a bit of a challenge.
Free Things to Do in Branson
As a tourist city, Branson can get quite expensive. Need a day off to let your bank balance relax? No worries – these are our favourite free attractions in the city.
#10 –
Historic Downtown Branson
Just west of Branson Landing, Historic Downtown is the perfect spot for a stroll through the city. With historic architecture along the main streets, here you can soak up the Branson atmosphere without the tourist crowds associated with the theatre district.
There is a trolley through the area – and it's entirely free! This is a fun way to take in the city without breaking the bank. Liberty Plaza also has some great picnic spots for those who have opted to pack their own lunch.
If you have a small budget to splash out, Historic Downtown is also home to some great antique stores. They aren't afraid to haggle, so take this opportunity to grab yourself a real bargain.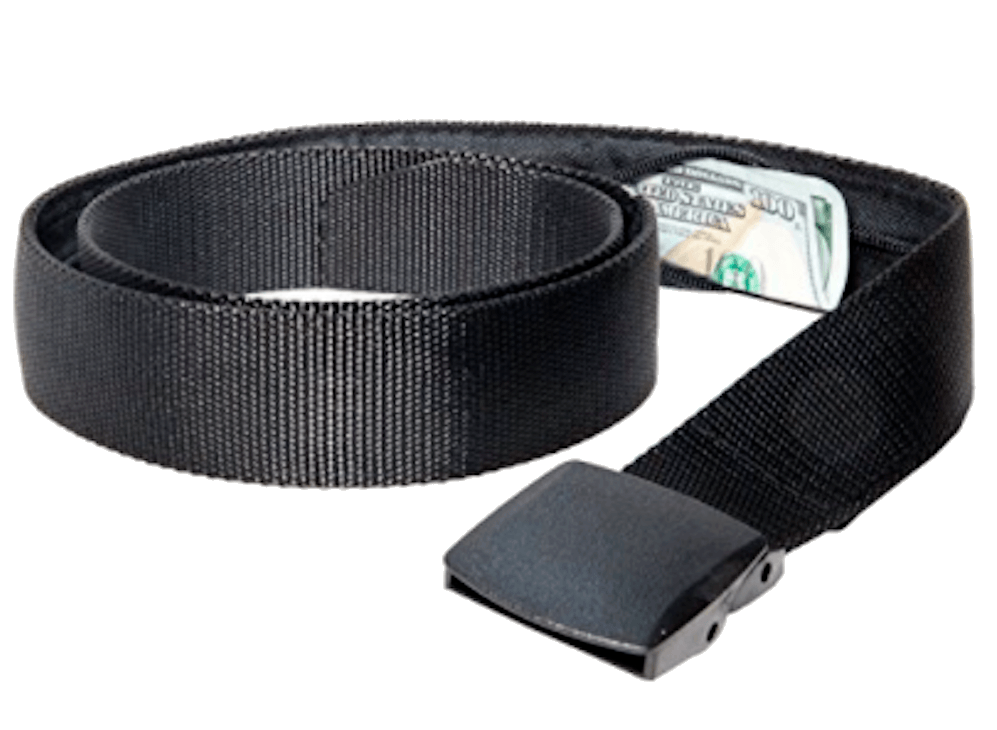 If you are traveling you should ALWAYS have emergency cash hidden on you! Security belts are great because they are affordable and can fit a ton of stuff in them (great for peace of mind!). Check out our favorite travel belt!
#11 –
Hiking Trails
Given the stunning natural scenery nearby, it's no wonder there are plenty of fantastic (and totally free) hiking trails nearby! If you want to save money, head into the countryside and take in the fresh air.
Table Rock is home to most of the best known trails. The Lakeshore Trail offers stunning views of the forests and lake, and connects to some great waterfront activities.
Heading further out from the city, Henning State Forest has an endless supply of beautiful hiking trails. This is where you can truly soak up the peaceful atmosphere the Ozarks are known for.
#12 – Branson Centennial Museum
This small museum might seem unassuming from the outside – but it comes with excellent exhibits detailing the history of Branson inside! Built to commemorate the hundredth anniversary of the city, this is a great way to get an overview of all the major events in Branson.
Alongside the usual historic artefacts, Branson Centennial Museum also has a timeline of all the performers that have visited the city. Occasionally, current performers will drop in and say hello, so keep an eye out.
Best Things to Do in Branson at Night
We'll be honest – if you want to go out clubbing and bar hopping, Branson isn't the best place. It does, however, offer up some great alternative night time activities throughout the year.
#13 –
Copper Run Distillery
Though a bit far out from Branson, COpper Run Distillery is well worth the visit for craft drinks enthusiasts! They brew their own moonshine, and offer regular tours of their facilities to guests.
They also have tastings throughout the year, where you can sip on their best selling drinks as well as some of their newest offerings. Just like wine tastings, we recommend booking a tour so you don't have to worry about a designated driver.
#14 –
Catch A Show
Catching a show is easily one of the most popular activities in Branson – and it's no wonder! With an extensive Theatre District, Branson has everything from singers and dancers to acrobats, comedians and cabaret. No trip to Branson is complete without visiting at least one of these shows.
Many of them offer a meal with the performance, making them surprisingly cost-effective in an otherwise expensive destination. You can check the latest listings online, but there are a few year round fixtures that are popular with visitors.
Dolly Parton's Stampede is one of the best known shows, but there are plenty of discounted tickets to other performances online if you want to save some cash. Take in the atmosphere that results in the comparisons with Vegas at Jerry Presley's Elvis Live, or enjoy a more local experience with Ozarks Country.
Branson might not be the first place you think of when you're considering a Christmas destination – but the dazzling Christmas lights attract visitors from across Missouri every year!
There are a few tour operators that provide trips around the best lights in the city – perfect if you're in town over the festive season. Branson Landing is home to a huge nativity scene suspended over the river, and the Branson Hotel are the talk of the town for their indulgent hot chocolate and wine offerings.
Final Thoughts on Things to do in Branson
Though Branson is often compared to Vegas, we think it is a worthy destination in its own right! Surrounded by gorgeous forests and mountains, it is the perfect gateway to some of Missouri's most beautiful natural attractions.
The activities mentioned in this guide really only scratch the surface of everything on offer in Branson – but if you're looking to prioritise your itinerary, these are some of the must-do attractions in the city.
We hope you enjoy your upcoming trip to this eclectic destination!
***Disclaimer*** Some of the links in this post are affiliate links. This means that if you book your accommodation through the site, One Weird Globe will earn a small commission at no extra cost to you. Your support helps me keep the site going :)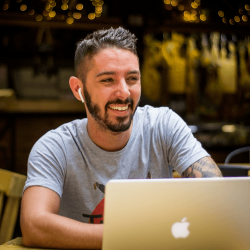 Latest posts by Aaron Radcliffe
(see all)