Kelowna, set in southern British Columbia, Canada, is a visually stunning place to visit. A mixture of lakeside beauty and mountainscape backdrops that you'll easily fall in love with.
It's well known for its "wine country" credentials, but aside from the obvious (but still fun) thing of checking out a vineyard, what else is there to do in Kelowna?
Don't worry. We've scoured our resources and come up with a cool list of the very best things to do in Kelowna. Whether you're here for the weekend or longer, you're bound to be busy every day thanks to our list.
If you're ready to fill up your schedule, then let's do this!
Our favourite places to stay in Kelowna!
Kelowna may not be a huge city, but choosing the best place to stay in Kelowna is still a big deal. With that in mind we've selected the very best of the best to make choosing somewhere that's right for you a much easier decision.
The Best Hostel in Kelowna
Large garden
Free breakfast
A fun social hostel located close to the lake, this place has a large outdoor garden, a ton of social space and shared kitchen for guests to cook in.
The Best Budget Hotel in Kelowna
Two saunas
Close to downtown
The perfect hotel for travellers who are on a budget, staying here means friendly staff, comfortable rooms and access to an outdoor terrace as well as two saunas and a wine shop.
Let's simplify this! Here are our favorite areas to stay in Kelowna!
The Best Luxury Hotel in Kelowna
24 hour room service
Housekeeping twice a day
Just like its name, staying at this hotel feels pretty royal. There's a whole host of amenities to make you feel right at home such as an infinity pool, a hot tub and gardens.
The Best Travel Backpack EVER MADE!?!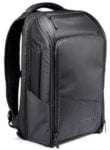 We are obsessed with backpacks – we've tried them all! And our favourite carry on backpack in the WORLD is the Nomatic Travel Backpack. This backpack has revolutionized the backpack industry and will change the way you travel forever :) Check it out here!
• The 31 Best Things to Do in Kelowna •
Beautiful scenery
Growing season from April to October
200+ vineyards
Heading out into the preeminent wine-producing region of the Okanagan Valley is easily the most quintessential thing to do in Kelowna. Dating back to the 1850s, it's not just about wine – it's also about history.
Oh, and it's also about scenery: this place is super picturesque, so make sure you don't forget to snap a few pics of your journey into deep BC wine country!
#2 – Find the Bear Statue
One of the best free things to do in Kelowna
Interesting piece of art
Perfect Instagram spot
Great views
Known simply as "The Bear," this Brower Hatcher sculpture is a pretty striking piece of artwork situated in Stuart Park, overlooking Okanagan Lake on the Downtown Waterside.
Why a bear? "Kelowna" is the Syilx word for "bear", the Sylix being the First Nations People who have inhabited and still inhabit the area. It's a cool statue.
#3 – Shop at Kelowna Farmers Market
All ages will love this site!
Opens 8 a.m. to 1 p.m. (Wed. and Sat.)
Busy all year
Go hungry and ready to eat!
This cool market is a space for local farmers and creatives to get together to sell their wares. Expect to find everything from fresh vegetables to baked goods, winery products and crafts. It's all here.
It's a pretty local thing to do in Kelowna, always drawing big crowds from the community with its products. Always a lot happening here.
Come to Canada! And visit these places while you're here!
Set sail on a yacht
Depart from (aptly named) Water St.
Chance to see wildlife
The Okanagan Lake makes for a very peaceful and calm way for couples to spend a couple of hours, cruising around and seeing the mountainscape scenery from the glassy water itself.
Rumour has it that there's a monster that lives under the waters of the lake (called "Ogopogo"). Other than that probably non-existent animal, a cruise on the lake is a pretty romantic thing to do in Kelowna.
Ever Changing beers on tap
Learn about the brewing process
Cool atmosphere
Whilst a lot of places around the world are just getting hip to the craft beer scene, Kelowna's been on it for two decades (that's 20 years!).
Make the most of this heritage of beer-making (aka brewing) by hitting up the best breweries: namely BNA Brewing Co., Kettle River Brewing Co, and Tree Brewing Beer Institute, each with its own vibe and different quirks.
#6 – Dine at the Rail Station Pub
Things to do in Kelowna this weekend
Regular events
Convenient Downtown location
Craft beer on tap
You may have guessed this from the name, but this pub is actually set in a former railway station. We couldn't think of a better use for a former any sort of building than turning it into a pub.
Other than soaking up the ambience, this cool thing to do in Kelowna also involves drinking beer and eating tasty food (try the burgers).
Begin at Myra Canyon
Walk through two separate tunnels
Hike takes 2 hours
Speaking of former railway stuff, how about walking the same route the trains themselves once upon a time took? Hikers and history buffs will love this equal amounts, we'd say.
Soak up great visuals along the way and weave through mountains on the elevated platforms 180 feet in the air. Scenic, and with plenty of (all important) lunch-spots along the way, this is a favourite of ours.
#8 – Sample cheese at Carmelis Goat Cheese Artisan
Top thing to do in Kelowna for foodies
7 kilometres south of Downtown Kelowna
Goats well looked after
Great for foodies
This family-owned dairy is a must for cheese-lovers in Kelowna. It serves up some of the best artisan cheese and is all about quality cheeses, with its boutique flair and small scale approach.
Try the hard-ripened smoked Carmel or have a nibble on the Gorgonzola; there's also softer feta cheese and goat's milk gelato. If you couldn't tell, it's heavy on the goat's cheese (they have their own goats).
Located in Skaha Bluffs Provincial Park
Good for beginners or experienced climbers
Beautiful scenery
We couldn't think of a cooler thing to do in Kelowna than rock climbing. Though it's known for being wine country, there's plenty of climbing to be had in them there hills.
You don't even have to be an expert climber since you could pick up a professional guide who'll teach you in a natural setting that's perfect for beginners. Amazing!
Prepare for all weathers!
Pack yourselves a hearty picnic
Bring binoculars
Why not make the most of being so close to the wonderful Okanagan Lake and explore the waters by kayak? It's a great thing to do in Kelowna for outdoorsy minded families – you're bound to have a fun adventure.
A unique way to see the landscape, you'll get to paddle along the banks and waterways and, once you're tired out, there's nothing better than a beachside picnic to reward yourselves.
#11 – Soak up creativity at Kelowna Art Gallery
One of the most important sites in Kelowna
Open every day
Local creative space
Over 800 pieces of art
Set in the heart of Kelowna's cultural district, the Kelowna Art Gallery is a great chance to soak up art and creativity from local artists and other creatives.
What's cool about this place, however, is that it doesn't just show you the art: it encourages you to create, as well, with its regular art classes for adults and teens.
More of that famous wine
Eat locally produced food
Natural setting
With all that beautiful surrounding scenery it would be a shame to miss out on one of the best ways to enjoy it: a picnic lunch (and easily one of the best things to do in Kelowna in summer).
Head out into the Okanagan Valley, pack yourself a tasty picnic (picking up some local treats), and enjoy the fresh food the area has to offer with your family by your side. It'll be fun!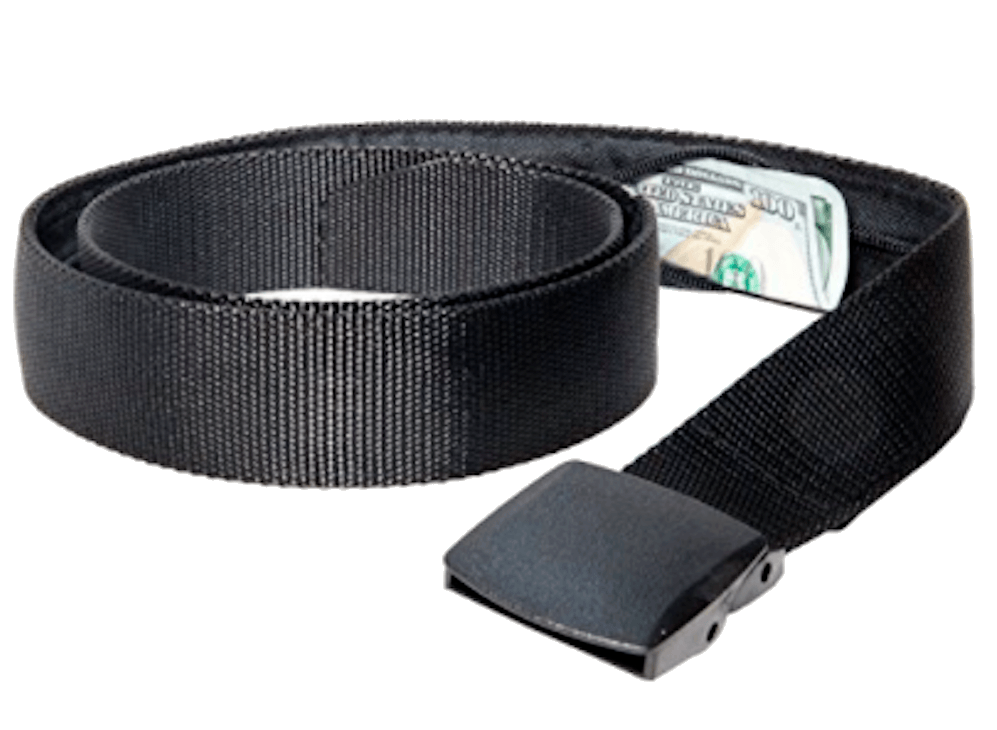 If you are traveling you should ALWAYS have emergency cash hidden on you! Security belts are great because they are affordable and can fit a ton of stuff in them (great for peace of mind!). Check out our favorite travel belt!
Stop off at the Nk'Mip Desert Cultural Centre
Discover local nature
See a different side to Canada
One of the more off the beaten track things to do in Kelowna would be to go and see Canada's only desert. What? Yes, it's true: the Okanagan Desert is a semi-arid valley around Osoyoos.
It's possible to go and explore this endangered ecosystem for yourself. It's got the highest species in Canada, which is a huge claim to fame, so nature-lovers should make a beeline here.
#14 – Watch a concert
One of the best things to do in downtown Kelowna
Small venue
Easy location in Downtown
Various creative events
Calling all music-lovers: you should take yourself over to the Rotary Centre for the Arts to go see a gig. Whilst there's often live music here, there's also plays and musicals put on here too.
Set in the Downtown area of Kelowna, it's an intimate 326-seat theatre with resident artist studios, galleries and even an onsite bistro to enjoy.
Easy for beginners
Awesome landscape
Fun outdoors activity
You don't get much better in winter than donning a pair of snowshoes and heading out into the frosty landscape that Kelowna boasts in the winter months.
Specifically, head to Apex Mountain Village, via a chairlift; from there, make your way downhill through a snow-covered forest of fir trees for a welcome (and warming) drink at the foot of the mountain.
Do it with friends
Amazing photo ops
Great for a hot day
On the other hand, one of the best things to do in Kelowna in summer is to go parasailing. Go flying 100 metres in the air as the boat you're attached to zips around the lake.
Whilst it may sound scary, just think of the amazing views – and just how cooling this would be on a hot day. Super fun!
#17 – Learn some local history
A must do for history buffs!
Admission by donation
Open Monday to Saturday
Newly renovated
Whilst you might think it's all wine and stunning scenery at Kelowna, there's actually a fair bit of history to learn about here, too. History buffs should head to Okanagan Heritage Museum to see what it's all about.
Amongst other things at this museum, you can peer through the windows of an original Chinatown shop.
Final thoughts on the best things to do in Kelowna
That concludes our list of the top things to do in Kelowna. Though you may have just thought "wine" now you'll be thinking about doing a whole load of other things in this beaut of a town.
With its lake, its mountains, its history and nearby trails and rock climbing credentials, just about everyone is going to find stuff to do here that suits them perfectly.
You might be looking for something romantic to do, or you may be in town with your family – whatever it is, you can do it in Kelowna.
If you've been before and know some hidden gems everyone should visit, then let us know in the comments below!
***Disclaimer*** Some of the links in this post are affiliate links. This means that if you book your accommodation through the site, One Weird Globe will earn a small commission at no extra cost to you. Your support helps me keep the site going :)
Latest posts by Clair Ricketts
(see all)