While Canada is home to several large, metropolitan cities, the majority of this North American country is sprawling, uninhabited land of mountains, lakes, prairies, and even ice age-old glaciers.
Many tourists stick to the big cities, but Canada's geographically diverse landscapes are some of the most remarkable and spectacular sites in the entire world!
Canada is the second largest country when it comes to pure land mass, which means you'll most likely have a difficult time choosing which areas and provinces you want to cover!
But we're here to cover some of the best national parks, islands, and mountains to visit during your trip. We'll also throw in a few awesome cities that you can't miss out on either!
Staying Safe in Canada
With one of the lowest crime rates in the entire world, Canada remains a very safe country to visit. Canadians are known for being extremely hospitable and welcoming to each other, and particularly with tourists and visitors!
The biggest risks you'll most likely hear about are natural disasters like snowstorms or earthquakes, which even then don't happen very often!
Of course, incidents can happen just like in any city or country. Always use your best judgment when walking in an area you are not familiar with alone or at night, and remember to always keep your personal and valuable items secure.
But while Canada is very safe as a whole, no matter where you travel you absolutely NEED to have travel insurance.
Travel insurance is the best way to keep you and your belongings safe and secure while you are traveling abroad. We have personally tested TONS of travel insurance companies, and can say without a doubt that World Nomads is the absolute best (and most affordable!). Fill out the form below to get a quote :)
#1 – Victoria, British Columbia
English-style architecture and restaurants

The capital of British Columbia

Port city that is close to the mountains
You don't have to fly over the pond if you want a taste of British culture! Canada's very own Victoria was originally founded by the British in the mid-1840s and the entire city center is reminiscent of an English village.
Located in the province of British Columbia near the US and Canadian border, Victoria has recently become a younger, livelier city thanks to the relaxed atmosphere and its proximity to the neighboring colleges and universities. Whilst not the most popular attraction in the county, its a truly worthy addition to any Canada bucket list.
The Empress Hotel is situated right in the middle of Victoria Harbor is and one of the city's iconic landmarks. This upscale, ivy-lined hotel is known for serving English afternoon tea and sandwiches in the glamorous tea room.
Chinatown in Victoria is one of the oldest Chinatown's in North America. Adorned by giant, bright red gates, visitors come to Chinatown to shop for souvenirs and fresh produce and dine on tasty Chinese street snacks.
The Inner Harbor is the heart of Victoria and the main arrival point for most visitors coming from Seattle or Vancouver. During the summer months, the harbor fills up with street buskers, food trucks, and live entertainment right by the water.
The rest of Victoria Island is also worth exploring. Jagged mountains, hidden beaches, temperate rainforest; the stuff of legends! If you're not in the mood to rough it in the woods either, there are plenty of glamping spots around the island too.
Our Favorite Places to Stay in Victoria, British Columbia
#2 – Granville Island
A must-see for foodies!
Old industrial manufacturing area

Entertainment and shopping galore
Nestled underneath the Granville Bridge in Vancouver is Granville Island, a bustling shopping and food mecca that attracts visitors looking for higher-end, gourmet products.
With almost 300 individual shops and businesses, Granville Island is a popular attraction during the day and well into the evening.It's the perfect place to enjoy a crisp glass of rose while watching the tug boats and yachts float down False Creek. Also – if you'll be in this area, you HAVE to check out our article about some of the other best day trips from Vancouver.
Granville Island Market is a thriving farmers market and a food court serving everything from fresh cheese to handmade pasta to decadent desserts. Although it's mostly crowded with tourists, you'll still find some of the highest quality products in all of Vancouver here.
Granville Island Brewing Co. is a micro-brewery that started on the island in1984. It has since been bought by Molson Coors, but the on-site restaurant and freshly poured IPAs and ales keep this establishment busy at all hours.
Vancouver Theatresports League is a hilarious way to spend your evening on Granville Island. This improv theater gave rise to some of the most famous Canadian comedians and puts on nightly shows.
Our Favorite Places to Stay in Granville Island
Travel can be expensive! But then again, Toronto's cheap hostels will show you how little it can cost!
#3 – Stanley Park
Home to the oldest trees in Vancouver

Many trails, beaches, lakes and grass fields
A trip to Vancouver, British Columbia would not be complete without a tour of Stanley Park! Although its right on the edge of the big city, Stanley Park is a 405-hectare park full of wild forests, green fields, and rocky beaches.
It could take you an entire day just to see everything in Stanley Park, but if you're short on time, you can still drive through the main areas to still get a feel of what it has to offer.
The seawall loops the perimeter of the entire park and is roughly a 10-kilometer trail from start to finish. Visitors can choose to drive, bike, or walk on the edge of the seawall that offers astounding views of Victoria Harbor and the English Bay.
Brockton Point Totem Poles are dedicated to the original aboriginal settlers in Vancouver. Dozen of colorful, carved totem poles can be found right at the main entrance of the park (which is only a 10-minute walk from downtown Vancouver).
Second Beach sits on the shores of the English Bay and includes a variety of outdoor activities for the whole family. Play in the sand, have a picnic, or even enjoy a round of mini golf and Second Beach!
Our Favorite Places to Stay in Stanley Park
The Best Travel Backpack EVER MADE!?!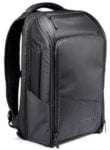 We are obsessed with backpacks – we've tried them all! And our favourite carry on backpack in the WORLD is the Nomatic Travel Backpack. This backpack has revolutionized the backpack industry and will change the way you travel forever :) Check it out here!
#4 – Tofino, British Columbia
A beautiful and scenic place to check out in Canada!
Outdoor activities for all ages

Dozens of beaches, trials, and islands
Outdoor enthusiasts visiting British Columbia should definitely stop by the district of Tofino. What Tofino lacks in monuments and large attractions, it makes up with beautiful national parks and impressive beaches and gardens.
It's best visited during the spring or summer months, where visitors can enjoy hiking, surfing, and camping in the mild, but warm sun. If you have the time, we recommend driving across Vancouver Island from Tofino to Nanaimo (or vice versa) as well. The route is quite beautiful.
Chesterman Beach is a 2.7 kilometer stretch of white sandy beaches where many of Tofino's residents live. High tide brings out the best surf waves and low tide shows show the clear tide pools that are just waiting to be explored.
Tonquin Trail is a closed loop path where you can hike and take in the amazing views of the Pacific Ocean. The trail also leads to Tonquin Beach, where you can spend the afternoon relaxing on the sand after your hike.
Kayaking the Clayoquot Sound is the best way to see some of Tofino's harbor and surrounding islands. Rent a kayak on your own, or take one of the many guided tours that are available in the village.
Our Favorite Places to Stay in Tofino, British Columbia
#5 – Whistler, British Columbia
Easily one of the most fun places to check out in Canada
Held the 2010 Winter Olympics

International, young clientele
British Columbia has some of the best mountains layered in pristine white powder that's perfect for skiing and snowboarding! Whistler is located just a few hours north of Vancouver and is a busy resort town for snow sports in the winter, and biking and hiking in the summer.
Although its known for its mountains and outdoor activities, Whistler is also a party town where visitors can enjoy the several nightclubs, pubs, and breweries in the village.
Whistler Blackcomb is North America's largest ski resort and one of the main mountains in Whistler. There are over 20 lifts that operate in the winter, all at varying peaks and inclines for skiers and snowboarders of every skill level.
Peak 2 Peak Gondola is a cable car that takes passengers between the summit of Whistler Blackcomb and Whistler Mountain. This 3-kilometer ride takes 22 minutes roundtrip and is not for anyone with a fear of heights!
Whistler Village sits at the base of the two mountains and is a lively pedestrian town filled with upscale hotels, shopping boutiques and plenty of bars and restaurants.
Our Favorite Places to Stay in Whistler, British Columbia
There's so much to do in Canada! So you won't run out of things to do in Toronto!
#6 – Mount Logan
Held the 2010 Winter Olympics

-45 degrees Celsius at the summit!

Average of 25 climbers each year
Canada's highest mountain is Mount Logan, which has eleven different peaks that stand over a whopping 5,000 meters! It was first climbed in 1922 by a team of Candian, American, and British climbers but now attracts advanced climbers looking to add Mount Logan to their bucket list.
A climb to the top takes around three weeks to complete, and should only be done with a tour with by very experienced and advanced climbers. After a long but worthwhile journey to the top, you can see the North Cascades, the Boston Glacier, and even the Pickets!
Fremont Glacier is a trial for those who just want to climb the mountain without going all the way to the top. It's the most popular trail for intermediate climbers and takes roughly 3 days to complete.
Camping can also be done at over a dozen different sites on Mount Logan. If you're just looking to camp without hiking the mountain, then you can stay overnight at the Colonial Creek Campground.
Our Favorite Places to Stay in Mount Logan
Ever stayed in a villa? Live the high life by staying in one of the Best Villas in St. John's!
#7 – Banff, Alberta
Hiking, kayaking, biking are just a few activities

Relax in the natural hot springs

Popular ski destination in the winter
For the ultimate luxurious weekend in Canada, don't miss a trip to the heaven on earth town of Banff! This Canadian Rocky Mountain destination is one of Canada's most popular attractions, and it's easy to see why.
The wilderness is wildly abundant with over five national parks, spectacular mountain ranges, and crystal clear lakes all within reach of Banff. If you're a fan of jaw-dropping scenery and outdoor activities, then you absolutely need to add Banff to your list.
The Gondola is the best way to see the stunning landscape from high up! The eight-minute ride whisks you from the foot of Sulphur Mountain to the entrance of Banff Village.
Lake Louise is a 40-minute drive from Banff Village and is a vivid, turquoise lake of glacial water. The snow-capped mountain ranges make the perfect backdrop for this amazing view.
The Columbia Icefield is a glacier in Jasper National Park where visitors can walk 35-meters on a glass walkway through the icy cliff. Not for the faint of heart!
Our Favorite Places to Stay in Banff, Alberta
Recommended Reading – Check out the top hostels in Banff!
#8 – Waterton Lakes National Park
A beautiful outdoor place to visit in Canada!
Half a million visitors a year

Award-winning national park
Alberta's Waterton Lakes National Park has a record holding three awards as a UNESCO World Heritage Site. In 1979, it was classified as a World Biosphere Reserve thanks to the park's conservation of the prairies, grasslands, and surrounding mountains. The landscape here is geographically diverse and is the perfect place to enjoy the pristine serenity of Canada's wild outdoors!
Crypt Lake Trail is the most popular hike through Waterton Lakes National Park. This 17-kilometer hike takes you through deep valleys, dense forests, babbling creeks, and even through the United States!
The Waterton Townsite is a quaint village where visitors to Waterton Lakes National Park can shop or dine. If you're feeling extra fancy, don't miss afternoon tea at the Prince of Wales hotel!
Red Rock Canyon Parkway is a deep red cliff that runs through the Blakiston Valley. It's a fairly easy hike (so feel free to bring the whole family) that makes for a stunning view of the unique red canyons!
Our Favorite Places to Stay in Waterton Lakes National Park
Still haven't booked for Prince Edward County? Find out where to stay in Prince Edward County for any type of trip!
#9 – Drumheller, Alberta
A must visit place in Canada for the weekend!
Easy weekend trip from Calgary

Badlands area

Dozens of unique museums
Perched on the side of the Red Deer River, Drumheller is a peculiar town most notably known for having a large collection of dinosaur bones and fossils! Sometimes referred to as dinosaur valley, Drumheller attracts visitors and paleontologist alike looking to unearth more information about these prehistoric creatures.
If dinosaurs aren't your thing, don't worry! This town in the Alberta badlands has plenty of other museums and landmarks to visit to keep you entertained for a weekend.
Royal Tyrrell Museum of Paleontology is home to Canada's largest collection of dinosaur fossils and bones with over 40 different dinosaur skeletons and 130,000 fossils.
The World's Largest Dinosaur may be built out of steel and fiberglass, but it's an astounding 26 meters high! You can't miss this bizarre lifelike monument that looks over the town of Drumheller.
Trekcetera Museum is a museum with props and costumes from several movies that were shot in Alberta. You'll be able to see memorabilia from Star Trek, Thunderbirds, and Superman here.
Our Favorite Places to Stay in Drumheller, Alberta
In Calgary for a few days? Check out some of the top things to do in Calgary during the winter!
#10 – Nahanni National Park Reserve
Many outdoor activities are available

Centered around the Nahanni River
Nahanni National Park Reserve is located in the southern part of Canada's Northwest Territories and is a baffling park known for having the most diverse landscapes and ecosystems in Canada.
The South Nahanni River runs through the park and in between several mountains and four different canyons. Because of the different geographical climates, the national park has over 700 different plants that are native to the area.
Virginia Falls is twice the length of Niagara Falls with it's flowing river cascading down over 90 meters. The sheer size of the Virginia Falls are worth visiting alone, but another notable feature is the gigantic jagged rock that protrudes out of the middle of the falling water.
White water rafting can be done through the parks several rapids formed off the River. With a guide, you'll be able to glide through notable rapids such as Figure Eight, Lafferty's Riffle, and George's Riffle. If you are looking for something more low-key, then think about canoeing down the river instead!
Rabbitkettle Hotsprings are natural hot springs that exist in the crevices of the park's limestone plateaus. Although they can only be accessed with a tour guide, the legend has it that the springs bring good fortune to those who leave tobacco leaves!
Once you've booked, check what there is to do in Edmonton!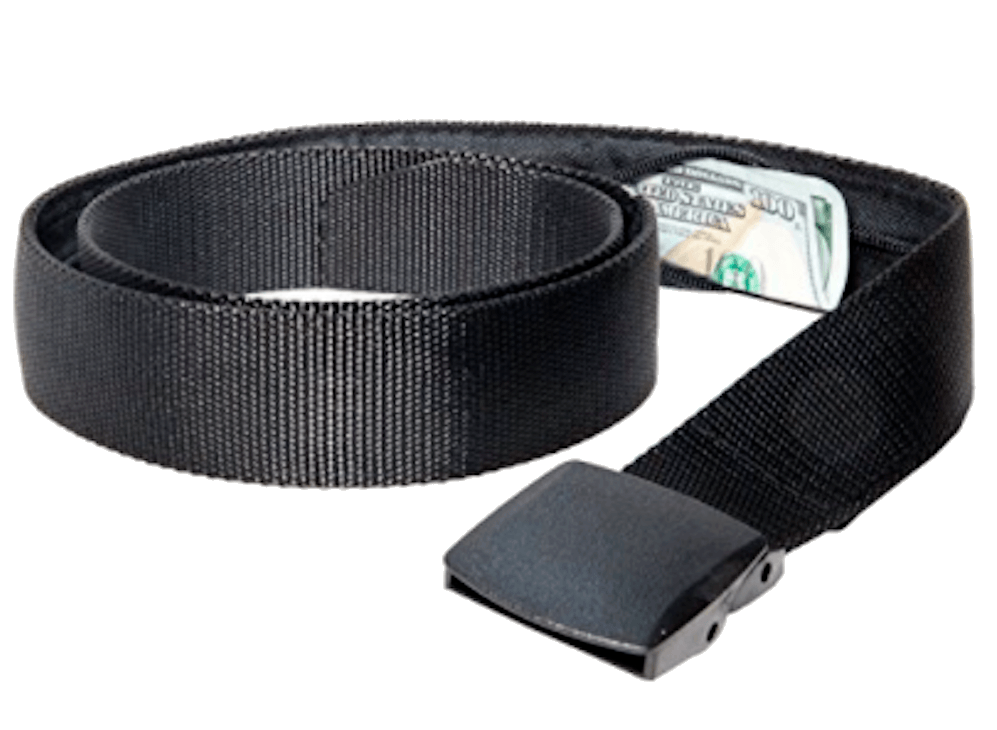 If you are traveling you should ALWAYS have emergency cash hidden on you! Security belts are great because they are affordable and can fit a ton of stuff in them (great for peace of mind!). Check out our favorite travel belt!
#11 – Yellowknife, Northwest Territories
11 official languages

Industrial town for gold and diamond mining
The Northwest Territory capital of Yellowknife is an unusual mix of old Canadian heritage and metropolitan city life. The city was founded during the Gold Rush in the 1930s, but it's industrialized focus on mining and diamonds put Yellowknife on the map of desirable destinations! Yellowknife still manages to remain true to its heritage through wooden buildings and cultural institutions and facilities.
Great Slave Lake is an incredibly large and deep lake at over 28,000-kilometers wide and over 600-kilometers deep. Spend the morning kayaking, paddle boarding, or canoeing through Great Slave Lake's calm waters.
Prince of Wales Northern Heritage Centre is an educational museum that showcases historic artifacts and objects found throughout history in the Northwest Territories.
Fireweed Studio is a traditional log cabin that was once used for housing dynamite and explosives! It has since been renovated to be a gift shop, but the cabin itself still remains a stunning work or architectural art.
Our Favorite Places to Stay in Yellowknife, Northwest Territories
Price anxiety? We get it too, so we made an article for the best budget hostels in Vancouver!
#12 – Victoria Island, Northwest Territories
A nice non-touristy place to visit in Canada
Has an island within an island within an island!

See rural life in a quiet Canadian fishing town
The Canadian Arctic Archipelago may consist of over 36,000 different islands, but the island of Victoria Island in the Northwest Territories is the eighth largest island in the world! It sits at the entrance of the Northwest Passage which connects the Pacific Ocean to the Atlantic Ocean.
Because of it's proximity to the arctic circle, Victoria Island is filled with glaciers that have existed since the Ice Age. If you're looking for an outdoor adventure away from any tourists or big cities, then think about exploring Victoria Island.
Cambridge Bay may be a small town at only 2,000 residents, but it still manages to be Victoria Island's biggest village. You won't find many businesses in town except a few restaurants and grocery stores, but it's the largest stop for passengers heading down the Northwest Passage.
Ulukhaktok is the second largest village on the island. While most residents make their living from hunting and fishing, you'll find several artists that actually focus on printmaking and craftwork!
Our Favorite Places to Stay in Victoria Island, Northwest Territories
#13 – Lac La Ronge Lake
Home of old fur trade routes

Outdoor activities like canoeing and fishing
Saskatchewan's Lac La Ronge Lake is the perfect spot to enjoy the beauty of the outdoors during the warm summer months. It may only be accessible by boat, the Lac La Ronge is a pristine lake for hiking, camping, mountain biking, and most notably canoeing! If you come during the winter, you'll also have the opportunity to hike through the white powder to view some of the best sunsets in Canada.
Lac La Ronge Provincial Park starts at Lac La Ronge and continues to Nemeiben Lake through the Churchill River. There are over 30 different canoe routes on the lake, so you won't get bored exploring the beautiful sites directly from the water! There are also several campsites if you would like to extend your trip to the park for a few days.
Holy Trinity Anglican Church sits on the side of the Lac La Ronge Lake and is the oldest building in the entire province of Saskatchewan. Built in the mid-1800s, the church remains untouched and contains all the original doors and glass windows.
Fishing is a very popular sport on the lake. You will need to bring your own fishing poles and bait, but you might catch something worth cooking for dinner later that evening!
#14 – Cypress Hills, Saskatchewan
700 types of plants and 18 types of orchids

Lots of outdoor recreation rentals
Saskatchewan isn't just known for flat, vast lands of prairies! In Cypress Hills, you'll experience the lusher, greener side of the province. The surrounding regions have four different habitats which mean that you'll find a more diverse group of flora and fauna compared to most other parts of the world! Cypress Hills has a rich history and the land was historically used by Native Americans and First Nations as a meeting point and conflict area.
Elkwater a tiny town near Cypress Hills that's actually in Alberta! There are an astounding 450 campsites in Elkwater, which means you should have no problem finding a remote place to enjoy the outdoors alone or with your family.
Cypress Hill Interprovincial Park is actually two different protected areas of land. There are seven different lakes in the park which all have stunning viewpoints of the area. Visitors can rent bicycles, kayaks, canoes and paddle boards in summer and sleds, snowshoes, and cross-country skis in winter.
Cypress Hill Recreation Area is a short 20-minute drive from Elkwater. There is an on-site golf course, boating marina, and six different lakes where you can fish and kayak.
Our Favorite Places to Stay in Cypress Hills, Saskatchewan
Want to see all of Niagara Falls? Get started with accommodation in Niagara Fall's best neighborhoods!
#15 – Regina, Saskatchewan
An awesome place to visit in Canada for half a day!
Cultural hub of Saskatchewan

Funded in 1882
The capital city of Regina is the heart of the Saskatchewan province, and is the perfect place to enjoy city living in the middle of nature! The city is known for being one of the most artistic and musical cities in Canada and offers visitors a variety of cultural exhibits, museums, and theaters to explore.
Considered a getaway vacation mostly for other Saskatchewans, you'll probably not be rubbing shoulders with many other tourists from other provinces or countries, which means you can enjoy a real slice of Canadian life!
Victoria Park is smack dab in the middle of Regina and hosts music and outdoor festivals during the spring and summer. Don't miss the weekly farmers market or the Regina Folk Festival that takes place in July!
The Royal Canadian Mounted Police Museum pays homage to the beloved police force of Canada. Besides the museum, there is also a "mountie" training facility for those who are in school to become police.
Saskatchewan's Science Centre is a hands-on exhibit that explores the wonders of nature and science through interactive installations and rotating exhibitions.
Our Favorite Places to Stay in Regina, Saskatchewan
Toronto is very close to Regina – check out the best tours in Toronto (for all budgets!) here!
#16 – Selo Ukraina Heritage Village
Home of several popular events

12,000 seat amphitheater and additional performance hall

Dedicated to Canada's Ukrainian population
If you're looking for a unique attraction to spend a day in Manitoba, look no further than the Selo Ukraina Heritage Village! This Ukrainian themed Village was built to honor the pioneers that traveled through the prairies and fought for the land of Manitoba in the early 1900s.
Buildings such churches, schools, and general stores have been rebuilt to replicate what the town must have looked like during this era.
Canada's National Ukrainian Festival is just one of the many events that are held in the heritage village. The highlight of the festival is, of course, the costumed dancers and dozens of food stalls selling traditional Ukrainian snacks.
Memorial Park is a tribute to two different tragedies. The park is dedicated to the Ukrainians who lost their lives during the famine of 1932, and for the fallen Ukrainians soldiers that fought to live in Manitoba. Monuments include the Tomb of the Ukrainian Soldier and the Flip Konowal Victoria Cross monument.
The Ukrainian Musician Hall of Fame is a museum dedicated to Ukranian-Canadians who play traditional, modern, or folk music.
#17 – Winnipeg, Manitoba
Funded in 1738

Situated next to the famous Lake Winnipeg

Bustling city full of museums, shops, and restaurants
In the heart of central Canada sits the capital city of Winnipeg, Manitoba's largest city. Although it may not be a trendy city that most tourists put on their bucket list, Winnipeg is actually a lively cultural city that attracts over four million visitors annually. There's plenty to do here if you give it a chance!
Not only will you have a world of museums and nature at your fingertips, but you'll also get to taste the distinct flavors of Winnipeg cuisine! From the flavorful hot-smoked fished to the sweet to the sugary schmoo torte pie, we're sure that you'll have a memorable time in the "Gateway to the West."
The Forks is an area where the Red and Assiniboine Rivers merge and is Winnipeg's most popular attraction. It features a variety of shopping and food markets, as well as a river walk, boardwalk promenade, and multiple historic monuments to admire.
Winnipeg Art Gallery is a collection of over 25,000 different paintings, sculptures, and installations from both classic and modern artists. Don't forget to look at the building itself, which is shaped to look like the bow of a yellow ship!
The Royal Canadian Mint produces every single coin that is in circulation in Canada! Guided tours are offered daily, where you get to see how the 1,000 coins are stamped out of metal every second.
Our Favorite Places to Stay in Winnipeg, Manitoba
#18 – Baffin Island, Nunavut
An unknown (but awesome!) place to see in Canada!
Discovered in 1576 by British explorers

Fjords, valleys, and mountains around
For a remote, rural Canadian experience, journey to Baffin Island in the Nunavut territory. Baffin Island is the largest island in Canada, and offers some of the most stunning landscapes and views that you won't find anywhere else! Because the island is far above the arctic circle, you'll experience the unusual midnight sun during the summer.
Some towns even have 3.5 months of the continuous sun! If you're willing to brave the frigid cold air, then escaping to explore Baffin Island will be an unforgettable journey!
Auyuittuq National Park is an unusual park because it has little to no green growth! If you're feeling adventurous, hike through the Akshayuk Pass that takes you to the refreshingly cold flowing Weasel River.
The capital of Iqaluit might not look like much compared to other cities, but the 7,000 or so residents have made their name from the plethora of fishing that's available on the island. Although this remote town is often overlooked by tourists, you will still find a guesthouse, church, and art galleries.
Pond Inlet is set off the coast of Baffin Island and gives visitors the opportunity to live off the grid. Considered one of the jewels of Canada, the Pond Inlet have unobstructed, sweeping views of mountains and icebergs from all angles.
#19 – Old Town Toronto, Ontario
Gorgeous red brick buildings

Shopping, restaurants, and cafes galore
Toronto may be a buzzing city filled with skyscrapers and bright lights, but Old Town Toronto will give you a rare glimpse into Toronto's history and what life was like when it was established in the late 1800s.
Lined with 19-century brick buildings no more than three stories high, Old Town is a contrasting view compared to the towering cosmopolitan buildings found in other neighborhoods. Here you can check out our article about Best Hostels in Toronto.
St. Lawerence Market is a magnificent public market that sells everything from fresh produce and meats to antiques and home furnishings. Situated in an old warehouse from the early 1800s, you'll definitely want to come to St. Lawrence Market hungry!
Distillery Historic District is a pedestrianized village that has a plethora of boutique shops, trendy restaurants, and modern art galleries. The district really comes alive at night, when locals flock to the restaurants and bars for an evening of fun and entertainment!
The Gooderham Building is Toronto's architecturally stunning, flatiron building. Wedged in between Old Town and the Financial District, this 1892 office building makes the perfect backdrop for taking a few photos!
Recommended Reading – Check out our article about the Best Day Trips From Toronto.
Our Favorite Places to Stay in Old Town Toronto, Ontario
#20 – Casa Loma
A great place to see in Canada if you love architecture
Took 300 workers three years to build

Set of several movies and TV shows
In the middle of Toronto's modern metropolitan buildings stands Casa Loma, a gothic-style mansion and garden that's shocking to see for first-time visitors. This 98-room castle was once the residence of a wealth finance broker in the early 1900s and was converted into a museum and event space in 1937.
From the elaborate swimming pool and billiard rooms to the lavish marble bathrooms, you could easily spend all day wandering through the mansion, stables, and gardens.
The Oak Room is considered to be the most ornate room in the entire castle! The wood panels on the walls too three artists three full years just to carve. Decorated in plush, leather sofas and gold, crystal chandeliers, you'll feel like royalty the second you walk into the Oak Room.
Girl Guide Exhibit is a museum located inside the castle that's dedicated to the Girl Guides of Canada. It's now the site of Girl Guide events that are held annually in the city.
Vintage Car Museum takes place in the mansion's garage and carriage room and features dozens of antique cars from the 1900s, including a 1925 Ford Model T Touring and a 1910 Maxwell Model Q Standard.
Our Favorite Places to Stay in Casa Loma
#21 – Old Quebec, Quebec
One of the most amazing places in Canada!
Beautiful European Charm

Spoken language is French

Most picturesque streets and neighborhoods in all of Canada!
The UNESCO World Heritage Site of Old Quebec is a picture-perfect village filled with cobblestone alleys and stone buildings, unlike anything you've seen in Canada! There seems to be a different protected monument or landmark around every corner in this town, which makes it one of the most popular destinations not just in Quebec, but in the entire country.
You'll need at least several full days to explore everything the 400-year old Old Quebec has to offer. No, you're not in medieval France, you're in the pristine village of Old Quebec!
If you're visiting in the autumn, you'll want to spend even more time here as the fall foliage around the province is spectacular. There are several places near Quebec City where you can see the trees changing color.
Château Frontenac is a historic hotel in Old Quebec's upper town and is the most photographed hotel in the entire world! This gorgeous, jaw-dropping building is perched high above the Saint Lawrence River and is worth visiting even if you aren't spending the night.
Petit-Champlain is a small, narrow neighborhood of shops, restaurants, and cafes that looks like it was transplanted directly from France! Don't forget to pack your camera, because everything in Petit-Champlain is picturesque.
Old Port sits at the harbor of the Saint Lawrence River and is the perfect place to soak in the beauty of Old Quebec and it's surroundings. You'll find plenty of riverside restaurants and even a few antique shops.
Our Favorite Places to Stay in Old Quebec, Quebec
#22 – Montmorency Falls
30-meters higher than Niagara Falls

Open all year
Montmorency Falls is a stunning, cascading set of waterfalls located right in the middle of Quebec. The falls connect the Montmorency River with the Saint Lawrence River and are impressively grand at 83-meters high. Although you can take the cable car up to the cliff, make sure you also take the stairway route back down to the base of the falls where you'll find sweeping views from different locations on the path.
Walk the Montmorency path of almost rickey, wooden (but very safe) 500 steps to the cliff or the base of Montmorency Falls! The effort is absolutely worth the rewarding views you'll see during the journey.
The suspension bridge over the falls offers astonishing views not only of the falls below, but also the neighboring cities of Ile d'Orleans and Quebec City.
The Cable Car to the cliff of Montmorency Falls is a pricey but less exhausting alternative to hiking the steps. Although the views are not as good, you'll get to the suspension bridge a whole lot faster!
Our Favorite Places to Stay in Montmorency Falls
#23 – Halifax Waterfront
Largest port for Canadian immigrants

Waterfront shopping and dining
The port city of Halifax has one of the most beautiful waterfronts in Canada, filled with museums, restaurants, and viewpoints where you can catch the colorful sunsets in the evening. If you have a few hours, take the 4-kilometer harbor walk where you'll be able to see a multitude of Victorian-style buildings and monuments dotted along the river.
You'll get a taste of history since many of the buildings originated in the 1700s, but you'll also find plenty of modern amenities to keep you occupied!
Halifax Seaport Farmer's Market is the oldest operating market in Canada and North America! With over 250 stalls covering 5 large piers, this farmers market sells fresh seafood, handcrafted gifts, and boutique fashion designs.
The Maritime Museum of the Atlantic has every type of artifact, photograph, and exhibit about Nova Scotia's maritime history. There's even a 100-year old hydrographic ship that you can walk on and explore!
Halifax Historic Properties is a group of 18th-century warehouses and buildings that have been converted into contemporary restaurants and shops. Walk through the three blocks of protected Victorian buildings to see Halifax as if was frozen in time.
Our Favorite Places to Stay in Halifax Waterfront
#24 – Lunenburg, Nova Scotia
A nice quiet place to see in Canada!
Port town with quaint shops and buildings

260 years of history
90-kilometers outside Halifax stands the charming UNESCO World Heritage Site town of Lunenburg. This port town was once a planned British colonial village, which means the architecture is unique compared to most other cities in Nova Scotia.
Stroll through the colorful streets shopping for handicrafts, or grab a table overlooking the water and dine on fresh crab and lobster. If you're looking for a quiet, delightful escape where you can enjoy the ocean breeze, then Lunenburg will have everything you need!
Ironworks Distillery produces a variety of brandy, rum, gin and vodka from scratch in their warehouse right in Lunenburg! Come for the 1-hour tour, or just stop by to taste some of the strongest spirits in Canada.
Knaut-Rhuland House is a museum inside an 18th-century house where costumed tour guides explain Lunenburg's history during the late 1800s.
Lunenburg Walking Tours show you the most popular sites and attractions that landed Lunenburg on the map of protected cities. Walk through the historic streets into Old Town, or take the late night haunted tour for some spooky stories!
Our Favorite Places to Stay in Lunenburg, Nova Scotia
Further Reading – Have a look at the most awesome neighborhoods in Edmonton!
#25 – Gros Morne National Park
UNESCO World Heritage Site
Travel to western Newfoundland and discovery a land covered in bright orange, eroded mantle rock. Hiking through the rock formations of Gros Morne National Park is a truly unique experience, where you'll see land the earth's oceanic crust that has been exposed through the movement of plate tectonics.
The Tablelands is a dessert composed of peridotite, a green glistening igneous rock that drastically changes the park's landscape. You can find the Tablelands in the southern part of the park between Trout River and Wood Point.
Western Brook Pond is a glacier fjord with water so pure that it's actually won awards! The water from the fjord is from the impressive 350-meter high waterfall with an equally impressive name – Pissing Mare Falls.
Take a kayak or boat and float through Trout River Pond! There are several boat tours that guide you around the lake, or kayak equipment rentals where you can explore Trout River Pond on your own.
Going to Kelowna? This guide on fun stuff to do in Kelowna hits all the highlights!
BONUS LOCATION – Inuvik:
Located in far North Western territories of Canada, within Inuit Nunangat, Inuvik is a small town surround by picturesque wilderness countryside.
It is famous for it's traditional Muskrat Jamboree festival. Lasting an epic four days, the event features traditional North Artic activities such as Skidoo racing, dog sled competitions and drumming performances. Ze Wandering Frogs have written an epic guide about the Muskrat Jamboree festival at Inuvik.
From cosmopolitan cities to rural, uninhabited islands, Canada has something for every type of traveler, backpacker, or tourist. As you can see, there is so much more to Canada than spending all your time in the metropolitan hubs like Toronto or Vancouver! We hope you get the chance to explore everything from the small towns of the North Territories to the crystal clear lakes of Alberta!
***Disclaimer*** Some of the links in this post are affiliate links. This means that if you book your accommodation through the site, One Weird Globe will earn a small commission at no extra cost to you. Your support helps me keep the site going :)
Latest posts by Clair Ricketts
(see all)