Koh Tao is a small island in Thailand that is well known as a diving destination with amazing restaurants, bars, and beaches. This tropical island has no shortage of palm-fringed beaches and riveting water sports.
The Kingdom of Smiles, as Thailand is often referred to as, has many paradisiacal islands on its southern tip. Here, island-hopping, parties, beach-bumming and underwater activities are the daily norms. Ko Tao, or "Turtle Island" is no exception to this rule, and boasts some of the best snorkeling and diving spots in the country!
If you're looking for the best place to stay in Koh Tao, as well as an overview of all of the best Koh Tao activities, this guide has all you need!
Read on to find out about all the best things to do in Koh Tao island to make your time on this island unforgettable.
Our Favorite Places to Stay in Koh Tao, Thailand!
Although Koh Tao is a fairly small island and most of the hotspots are localized in the main areas, it's important to find the best place to stay in Koh Tao.
The Coolest Hostel in Koh Tao
Near the beach and electrifying nightlife
Loads of shops and restaurants close by
This vibrant hostel has two garden terraces and a huge rooftop for chilling out and watching the sunset, plus an onsite restaurant that serves great island-inspired Mexican food!
A Great Budget Hotel in Koh Tao
Walking distance from the beach and pier
Thai-style bungalows with free WiFi
This affordable resort is conveniently located within walking distance from Mae Haad Pier and has a seaside restaurant that serves both Thai and international dishes!
Still haven't booked for Koh Tao? Find out where to stay in Koh Tao for any type of trip!
The Best Luxury Hotel in Koh Tao
Luxury resort with its own PADI certified diving center!
Private balconies and spectacular ocean views
This luxury resort and spa has everything that you need in Koh Tao. Treat yourself to beauty and spa treatments and enjoy rooms with stunning ocean views!
The Best Travel Backpack EVER MADE!?!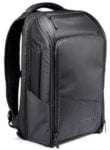 We are obsessed with backpacks – we've tried them all! And our favourite carry on backpack in the WORLD is the Nomatic Travel Backpack. This backpack has revolutionized the backpack industry and will change the way you travel forever :) Check it out here!
• The 31 Best Things to Do in Koh Tao •
Try a one-day diving experience
Marvel at the variety of marine life
See if you'd like to do more diving
This one-day immersive scuba diving experience offers inexperienced divers the opportunity to get under the water and see whether they'd like to do their open waters.
It's a great way to see the incredible marine life in Koh Tao and have a safe diving experience without doing the full course!
Heading to Pai? Save some money with our guide to the coolest hostels in Pai!
Dive a premium diving site
Experience the Gulf of Thailand underwater
Get the chance to spot a whale shark!
Sail Rock is one of the most popular premium diving sites in the Gulf of Thailand and is often frequented by whale sharks, as well as other amazing marine life!
You'll get to bask in the sun and swim with barracuda, giant grouper, queenfish and the resident school of batfish.
Don't stop the party! Read up on Thailand's best party hostels too!
See the gorgeous vistas from a boat
Stop at popular bays
Experience one of the best snorkeling spots!
Snorkeling at Koh Nangyuan is one of the best experiences from Koh Tao and offers a whole new perspective of the beautiful island.
Climb to the viewpoint on Koh Nangyuan before embarking on a snorkeling adventure at the stunning Japanese Reef Garden.
Editor's Recommendation! These are the staff pick for the top hostels in Bangkok (for all budgets!)
Explore the fishing waters of Koh Tao
Enjoy the stunning bays from a boat
Try your luck with line fishing
Enjoy a fun fishing trip on a longtail boat, where you'll get to head to the best fishing spots in Koh Tao and get the chance to catch some line fish.
You'll also have time to swim or enjoy the sunshine and enjoy the scenic bays, plus a delicious Thai style lunch!
Koh Phi Phi is incredible! There are tons of things to do there!
Become a certified open-water diver
Learn from the best instructors
Available in many languages
Becoming a certified open water diver is the reason many travelers head to Koh Tao since it offers some of the best diving in the world!
You'll spend 3 days learning from professional instructors before confidently being able to dive up to 18 meters deep!
Thailand is amazing! And the best hostels in Chiang Mai will blow you away!
Enjoy some relaxing yoga
Available on the beach or your villa
Suitable for all levels
There are many places on the island that offer great yoga classes on the beach or at the various resorts.
You can also choose to have a private instructor come to your villa to teach a class to yourself or your whole family!
Learn how to meditate
Relieve tension and anxiety
Understand your root causes of stress
There's no better time than when vacationing on an idyllic island to embrace some self-care and gain some understanding of your daily life stressors.
You'll learn simple meditation and self-care techniques that can improve your quality of life, boost your mood, improve your sleep and overall well-being.
A great way to remember your vacation
Get some amazing portraits on the beach
Capture picture-perfect moments
Ko Tao has so many beautiful places that you'll want to take each and every memory back home with you. Luckily, you can – with a professional photographer!
Experience an insta-perfect photoshoot to capture your best moments on the beach or around the island.
Haven't Booked for Koh Phangan? Read up on our favorite hostels in Koh Phangan (for any budget)!
#9 – Check Out Koh Tao's Festivals
Experience one of the island's many festivals
Enjoy some crazy island partying!
Make new friends
While on this island, why not embrace the island party culture and check out one of their many festivals, like the Koh Tao underwater festival.
Get involved with some dancing and fish bowls, or a more laid-back festival on one of the lovely Koh Tao beaches.
#10 – Visit Koh Tao's Best Beaches
One of the best free things to do in Koh Tao
Enjoy the many scenic beaches
Marvel at the scenery of the island
Check out some awesome views
Koh Tao is blessed with some of the most amazing beaches in Thailand, so if you're wondering what to do in Koh Tao for free – this is it!
There are beaches for everyone, including families, snorkelers and swimmers, and the island weather is perfect for sun-tanning. Get a Koh Tao Thailand map and explore the best beaches!
#11 – Hike up to One of the Viewpoints
One of the best active things to do in Koh Tao
Enjoy the incredible views
Gain a vantage point perspective
Get your energy flowing!
Koh Tao has many hills and viewpoints that are the perfect ways to get active and really enjoy the panoramic views from the island.
One of the most popular hikes is the one up to the Nang Yuan viewpoint which offers incredible views over the crystal clear waters below.
Koh Tao is great! Koh Tao's hostels are great too!
Try a one-day diving experience
Marvel at the variety of marine life
See if you'd like to do more diving
This one-day immersive scuba diving experience offers all people without any previous diving experience to get under the water and see whether they'd like to do their open waters.
It's a great way to see the incredible marine life in Koh Tao and have a safe diving experience without doing the full course!
#13 – Learn About Marine Conservation
Discover the island's focus on marine conservation
Learn about the great work being done
Visit conservation institutions
With all the amazing marine life and nutrient-rich waters around the island, Koh Tao has a huge focus on marine conservation.
Pop into specialists like Echo Koh Tao or New Haven Dive School to learn more about the conservation efforts that are being put in place.
#14 – Take a Trip to Ang Thong Marine Park
Enjoy a day trip out of Koh Tao
See stunning islands and beaches
Experience the amazing marine life
Ang Thong Marine Park is one of the most popular archipelagoes of islands that's just a short boat ride away from Koh Tao.
Spend a day out on a boat enjoying some snorkeling and seeing the incredible wildlife and taking a short hike to the scenic lagoon.
Editor's Tip: make friends by staying at a cool hostel in Phuket!
#15 – Sip on Sundowners by the Beach
Experience mind-blowing sunsets!
Enjoy the happy hour specials
Watch the sun set over the ocean
Most of the bars and restaurants along Koh Tao's shores offer great happy hour discounts so you can enjoy the stunning scenery with a cocktail in hand.
Plop down on a beanbag on the beach and enjoy watching the sun turn shades of pink and purple over the calm waters.
#16 – Take a Thai Cooking Class
One of the more unique things to do in Koh Tao!
Learn how to make Thai meals
Source the fresh ingredients
Have fun cooking
Taking a Thai cooking class is a popular activity in Thailand and a unique experience on this small island.
You'll get to source fresh local ingredients from the market and learn how to make a number of Thai meals from scratch.
#17 – Cycle Around the Island
Get some wheels to get around
Traverse the island
Discover great viewpoints
Although Koh Tao is small, it's useful to have some wheels to get from one end to the other and see all the best beaches and viewpoints.
There are many places you'll be able to rent a bike or scooter for an affordable price. Just make sure you drive safely and always wear a helmet!
Have your dates picked? Read up on hostels in Ko Phi Phi before you book!
#18 – Eat a Banana Pancake
One of the best cheap things to do in Koh Tao
Try a local favorite
Find the best on the island
Enjoy these at the many restaurants
You'll discover that there's a reason why you find banana pancakes all over the island, they're simply cheap, sweet and delicious!
Discover this craze that's spread all over southeast Asia and is easily located anywhere on the island in Koh Tao.
#19 – Play Mini-golf
Have fun at Koh Tao Leisure Park
Enjoy an 18-hole mini-golf course
Try some of the other fun activities
One of the most fun outings in Koh Tao is to the Koh Tao Leisure Park. Here, you'll get to enjoy a game of mini-golf, goofy golf, pool, foosball and many more!
Bring some friends along to enjoy a few games at the Leisure Park and make the most of their sports bar.
#20 – Drink from a Bucket at Fishbowl
A must-do in Koh Tao
Try a famous fishbowl drink in Koh Tao
Sip on a bucket of booze!
Enjoy the sand in between your toes
Fishbowl, a beach bar in Koh Tao, is a very popular place to drink buckets (filled with booze, ice, and mixers) and party in the sand.
This is a very popular experience all around Thailand and is a must-do if you're into the party scene and want to enjoy the Koh Tao nightlife.
#21 – Watch a Fire Show
Unmissable experience in Koh Tao!
Found every evening on the beach
See people playing with fire!
One of the most quintessential things to do in Koh Tao (and in Thailand in general) is watching a famed fire show!
These take place along the beach every evening in front of the popular restaurants where you're able to enjoy sundowners on a beanbag on the beach!
Before your trip, find out about Krabi's best hostels!
#22 – Train in Muay Thai
One of the best things to do in downtown Koh Tao
Get a great workout!
Learn some handy Muay Thai moves
Enjoy a Muay Thai lesson
Maui Thai is a popular sport across Thailand and is a great way to get some exercise in after all those buckets and banana pancakes!
You'll learn some great self-defense moves even if you don't want to get in the ring, and you're guaranteed to sweat it out in training!
#23 – Rent a Kayak
Enjoy being out on the water
Marvel at the variety of marine life
Snorkel in hard to reach places
You'll find many places along the beaches of the island where you're able to rent a kayak and spend a day out on the water enjoying the scenery.
Grab your gear and head towards the many bays that will offer you some incredible snorkeling and marine life!
MUST READ! You've got to visit these places in Thailand when you're there!
#24 – Feast on a Seafood BBQ
One of the most delicious things to do in Koh Tao
Enjoy a Seafood BBQ by the sea
Taste the fresh seafood
Watch the whole fish being cooked
There are plenty of beachside restaurants in Koh Tao where they BBQ the fresh seafood before your eyes before delivering the tasty meal to your plate.
You'll get to taste fresh fish straight from the ocean that has a delicious smoky flavor and a variety of choice!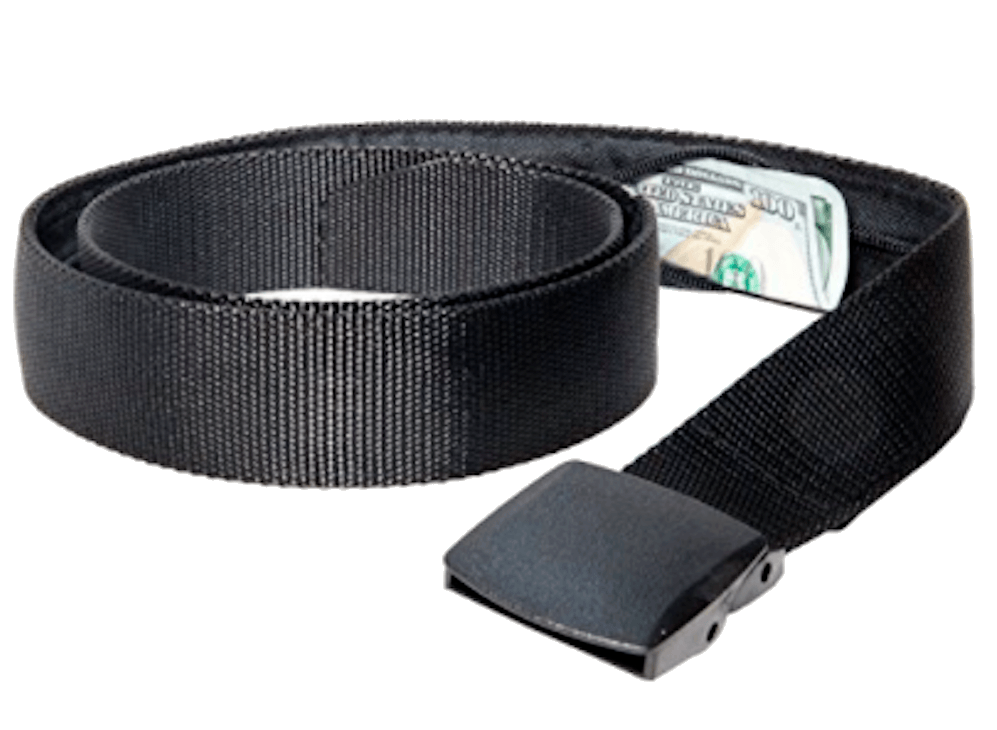 If you are traveling you should ALWAYS have emergency cash hidden on you! Security belts are great because they are affordable and can fit a ton of stuff in them (great for peace of mind!). Check out our favorite travel belt!
#25 – Get a Thai Massage
Relax and unwind with a massage
Listen to the ocean as you relax
Relieve any tension
You can't go to Thailand without getting a Thai massage! There are loads of day beds along the beach where you can get a very affordable massage while listening to the sounds of the sea.
There are also loads of resorts and spas that offer massages as well as other treatments if you'd like some pampering!
#26 – Go Rock Climbing
Enjoy the outdoors
Get some exercise
Climb some rocks on the island
Although Koh Tao doesn't have the same karst limestone rocks that you'll find in Krabi or Phuket, there are still technical rock climbing possibilities.
Head to one of the rock climbing shops where you'll be able to book a rock climbing experience with a knowledgeable guide.
Looking for the Party? We've got you covered with our guide to the best party hostels in Bangkok!
#27 – Rent a SUP at Sunset
Rent a SUP from Sairee Beach
See a spectacular sunset
Enjoy the calm seas
One of the best ways to enjoy the sunset from Sairee Beach is by renting a Stand Up Paddleboard to make the most of the calm seas.
You could even get some beers at the supermarket and paddle out to chill on the water drinking a beer while the sun sets over the horizon!
#28 – Have Fun at the Trapeze Park
Fun for the whole family!
Learn how to fly at the Trapeze Park
Get professional instructions
Get a great vantage point
The Trapeze Park on Sairee Beach is a fun way to spend the afternoon with skilled instructors who'll teach you how to fly Trapeze!
You'll get to see the beach from a new perspective while having fun and learning how to soar into the sky!
#29 – Watch the Sunrise
Take amazing sunrise photos
Visit popular sunrise spots
Experience breathtaking views
The sunrise in Koh Tao is just as incredible as the sunset, and there are many scenic bays and beaches to head to watch one.
One of the most popular sunrise spots on the island is Love @ Koh Tao where you can get some insta-shots and coffee to start your day!
#30 – Do Some Shopping
Check out the street-side stalls
Find some souvenirs
Get some Thai clothing
Thailand is a really affordable place to buy some souvenirs or gifts to take home with you, and you'll find many stalls along the main road in Koh Tao.
Find and bargain for some nice Thai pants that everyone returns from Thailand with and get some goodies for your friends and family!
#31 – Dine at the Best Restaurants
Taste delicious food
Find the best restaurants
Enjoy Koh Tao's culinary scene
Koh Tao is home to some highly-rated restaurants where you can get amazing meals for a great price.
Enjoy an evening out at some of the best restaurants on the island where you'll find a variety of both local and international dishes to delight your senses!
Final Thoughts
As one of the best and most popular places to visit in Thailand, there's loads of Koh Tao things to do to fill your days and keep you entertained.
From the clusters of dive shops in Mae Haad to the idyllic beaches in Chalok Baan Kao Bay and the hilltop views from Koh Nang Yung – Koh Tao proves itself to be an amazing piece of paradise!
These are some of the best Koh Tao things to do to ensure that you make the most of every second on Turtle Island!
***Disclaimer*** Some of the links in this post are affiliate links. This means that if you book your accommodation through the site, One Weird Globe will earn a small commission at no extra cost to you. Your support helps me keep the site going :)
Latest posts by Clair Ricketts
(see all)