Buenos Aires is the capital city of Argentina and one of South America's major gateways! As a multicultural metropolis, Buenos Aires hosts a melting pot of cultures and cuisines that make it one of the most vibrant destinations in the world. A very open and accepting city, this is a fantastic place to visit no matter what you are looking for.
It is, however, one of the largest cities in Latin America. This can make it hard to figure out where to stay – especially if safety is your main concern. Neighborhoods seem to join together without defined boundaries, so it's good to gather your bearings before you arrive.
That's why we've put together this guide! We've figured out the seven best neighborhoods in the city, and listed them based on what kind of traveller they are good for.
So let's jump right into it!
Quick Tips – Where to Stay in Buenos Aires
Where to Stay in Buenos Aires
Looking for a specific place to stay? These are our highest recommendations for places to stay in Buenos Aires.
Best Air BnB in Buenos Aires
Putting you high up in this stunning and trendy Bnb, the views from your apartment over the Buenos Aires skyline will be breathtaking. With a central location nearby all the best restaurants, bars, and sights in the city, you will feel right at home!
Best Hostel in Buenos Aires
This beautiful hostel might be located in one of the city's most exclusive neighborhoods, but it is still very well priced! The historic features give it a very authentic feel, and they offer a great range of social activities throughout the year.
Best Budget Hotel in Buenos Aires
Right in the heart of San Telmo, Telmho Hotel Boutique is the perfect choice for experiencing alternative culture and underground nightlife in Buenos Aires! Rooms are well designed and add a touch of elegance to the budget-friendly hotel.
Best Luxury Hotel in Buenos Aires
Buenos Aires is packed with excellent five-star hotels, and 1828 Smart Hotel takes our pick for the best in the city! With a great spa facility and a huge communal terrace, this is great for those that want to sit back, relax and soak up the good Buenos Aires vibes.
Buenos Aires 7 Best Neighborhoods to Stay in
Let's take a look, in more detail, at the five best neighbourhoods in Buenos Aires. Each caters to different interests, so be sure to pick the neighbourhood that's right for you.
Neighborhood #1 – Palermo
Best neighbourhood in Buenos Aires for your first time!
COOLEST thing to do in Palermo – admire the artworks and cinematic displays at the Latin American Museum of Art – perfect for fans of contemporary movements
BEST place to visit in Palermo – head to the Museo Evita to learn about the iconic Eva Perón and her lasting legacy on Argentina
Palermo is increasingly becoming one of the most popular neighborhoods in the city and it is easy to see why! It is truly a microcosm of the city itself, with various subdivisions offering different types of attractions to cater to different tastes.
Palermo Viejo is the best district if you want nightlife, hipster culture and a vibrant arts scene. There is also Serrano for shopping, Hollywood for upmarket culture and Chico if you want only the most exclusive experience. With a variety of great museums, art galleries and restaurants, you are truly spoilt for choice in Palermo!
More Awesome Things to do and see in Palermo
Head to Palermo Soho in the evenings – formally part of Viejo, this is one of the best districts in the city for nightlife

There are plenty of beautiful gardens around the area, including the Jardin Botanico which is famous for its cats, and the Japanese Garden

Teatro Ciego is a unique culture and dining experience – you are given the opportunity to enjoy your meal and a show in complete darkness

Creatives should make a beeline for Galería Mar Dulce, where you can enjoy artworks by up and coming artists, and even purchase a few to take home

Post Bar is a great nightlife venue with a rooftop bar area – there is also an attached late-night art gallery, and street art throughout
Best Air BnB in Palermo
Modern, quiet, and with its own unique boutique design, this cheap and trendy BnB is one of the best places to base yourself out of in Buenos Aires! Located near all the best sights, you will find that there are tons of restaurants and things to do nearby!
Best Hostel Palermo
Selina Palermo functions as both a hostel and a hotel, meaning it is great for both backpackers and budget travellers that want a little more privacy! Whether in a dorm or a private room, you will be able to enjoy the mesmerising decor that draws inspiration from the artistic district the accommodation is based in.
Check this out – the 11 best boutique hotels in Buenos Aires will blow you away!
Best Budget Hotel in Palermo
Though pretty basic, Hotel Palermo is right in the centre of the district, ensuring you are within easy walking distance of all the main attractions! A complimentary buffet breakfast is served every morning, and high-speed WiFi can be accessed throughout the property. Rooms are fully air-conditioned.
Not finding the right hostel? Buenos Aires has a selection of party hostels too!
Best Luxury Hotel in Palermo
This hotel has all the facilities you could possibly desire in a luxury accommodation. There is an outdoor swimming pool, a large fitness suite and even a solarium where you can sit back and enjoy the beautiful Buenos Aires sunshine! Rooms are elegantly decorated with modern furnishings and Italian marble bathrooms.
Neighborhood #2 – Microcentro
Where to stay in Buenos Aires close to everything!
COOLEST thing to do in Microcentro – Buenos Aires is one of the few cities in the world where the public transport is an attraction in itself – hop on board Linea A to see why
BEST place to visit in Microcentro – head to the Plaza de Mayo to see some of the city's most iconic buildings including Casa Rosada
Microcentro is the geographic and economic heart of Buenos Aires, and is the perfect location if you want to be able to get around the city easily! Most of the Subte lines pass through the area, so no matter where you want to go you will be able to get there easily from Microcentro.
Whilst not as popular with tourists as the more historic neighborhoods, Microcentro still has some great attractions in its own right! This is the financial hub of the city, and where most of the government buildings are based. As such, there are plenty of excellent bars, restaurants and historic buildings waiting to be discovered.
More Awesome Things to do and see in Microcentro
Florida Mall is an outdoor shopping centre where you can visit international boutiques, as well as admire street performers and tango dancers

Head down to Avenida de Mayo where you can catch many of the major walking tours in the city – a great way to gather your bearings

Casa de la Cultura is mostly used as a government building, however, the Salon Dorado area is open to the public and offers live music performances

If you really want to splash the cash, head to Dora – an upscale restaurant offering fantastic fine dining experiences

Cafe Tortoni is the oldest bar in the city – it functions as a regular coffee shop during the day, and becomes a vibrant nightlife venue in the evenings
Best Air BnB in Microcentro
This bright and spacious apartment is sure to raise the bar for all the BnBs in the future! With its thoughtful touches, stylish decor, and hosts that will make you feel welcome to Argentina, there is no better place to kick off your vacation!
Best Hostel Microcentro
Located within a historic building, this hostel straddles the boundary between Microcentro and San Telmo, allowing you to discover two of the best neighborhoods in the city on foot! They also run regular social events including guided tours, tango nights and Spanish classes – perfect if you want to mingle with other guests.
Best Budget Hotel in Microcentro
Despite being a two-star accommodation, Hotel Internacional comes with excellent reviews thanks to their excellent service standards! Rooms are fully air-conditioned and soundproofed, giving you a peaceful space to enjoy a good night's sleep. A continental breakfast is provided every morning, and free WiFi is available throughout.
Best Luxury Hotel in Microcentro
InterContinental are known internationally for their excellent luxury hotels, and Buenos Aires is no exception! There are two bars and two restaurants on-site offering Argentinian and international cuisines. There is also an indoor pool, as well as a gym and solarium. It is perfectly located for getting around the city with ease.
The Best Travel Backpack EVER MADE!?!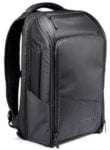 We are obsessed with backpacks – we've tried them all! And our favourite carry on backpack in the WORLD is the Nomatic Travel Backpack. This backpack has revolutionized the backpack industry and will change the way you travel forever :) Check it out here!
Neighborhood #3 – San Telmo
Where to stay in Buenos Aires for nightlife!
COOLEST thing to do in San Telmo – drink at Krakow Cafe Bar, a popular spot with both locals and visitors
BEST place to visit in San Telmo – Museo Historico Nacional is a great place to learn about Argentinian history – though everything is only in Spanish
Just south of Microcentro, San Telmo is a vibrant neighborhood where you can explore hipster culture in Buenos Aires! Though most of the best-known nightlife spots are in Palermo Soho, San Telmo is great if you want to uncover the underground nightlife scene and party like a local.
San Telmo is also one of the most scenic areas of the city, with winding cobbled streets and historic buildings around every corner! Budget travellers will also be pleased to discover that most of the inexpensive accommodation options are based in this area. If you want to get up close and personal with the real Buenos Aires, you should head to San Telmo.
More Awesome Things to do and see in San Telmo
San Telmo is full of milongas (tango bars) where you can take part in the iconic dance – there are also street tango sessions every Sunday evening

Plaza Dorrego is another great spot for public tango dancing in the evenings, and during the day it has a vibrant antiques market

Manzana de las Luces is a historically important street filled with 17th and 18th-century government, education and religious buildings

Interested in discovering the city's LGBTQ+ scene? Pride Café is where the gay crowd hang out during the day before heading out for the night

Desnivel might seem a little run down from the outside but don't be fooled – they have some of the best street food in the city!
Best Air BnB in San Telmo
Looking to inject a little more luxury into your vacation? This elegant and boutique-style loft offers sweeping views of Buenos Aries and an apartment that will have you feeling right at home. Complete with cozy rooms and even a pool, this is one of the best stays in town!
Best Hostel San Telmo
This hostel offers both dorms and privates which are fully soundproofed, giving you some peace and quiet away from the bustling streets of San Telmo! They provide a complimentary breakfast every morning – perfect for beating the hangover. They also have bicycle hire facilities and free high-speed WiFi.
Best Budget Hotel in San Telmo
The Telmho Hotel come with fantastic reviews thanks to their dedication to going the extra mile with service and facilities! Though very much a budget option, they have some luxury touches that truly elevate your stay. Rooms are equipped with modern conveniences, and an American style breakfast buffet is served every morning.
Best Luxury Hotel in San Telmo
This bright and airy hotel is a modern gem in the heart of one of the city's most historic neighborhoods! They have a large spa area on the rooftop that comes with epic views across the city, and there is also a great indoor swimming pool. A buffet breakfast is served every morning.
Editor's Recommendation! These are the staff pick for the top hostels in Buenos Aires (for all budgets!)
Neighborhood #4 – Belgrano
Best neighbourhood in Buenos Aires for families!
COOLEST thing to do in Belgrano – wander along the Avenida Cabildo, a major shopping street with international brands and local boutiques
BEST place to visit in Belgrano – visit China Town, a major immigrant community in the area with excellent restaurants
Belgrano is a very upmarket part of town, however, it is also one of the most peaceful areas in the city centre! This makes it a fantastic option for families looking for a great place to stay in Buenos Aires. It is located right next to Palermo, and has easy transport links to Microcentro, making it incredibly convenient.
As a very multicultural area, Belgrano is a great place to discover the cosmopolitan vibe of the city! Chinatown is located here and is a great area if you want cheap, well-prepared food. The main thoroughfare, Avenida Cabildo, also has some interesting attractions and fantastic dining locations.
More Awesome Things to do and see in Belgrano
Catch a game at El Monumental, the largest stadium in the country – the River Plate soccer team often play their games here and there's a great museum on-site

Take a relaxing stroll through Barrancas de Belgrano – a beautiful park that has a very European atmosphere

The Larreta Museum is situated in the former home of the famous Argentine writer and houses some great modern art exhibits

Belgrano's former town hall has since been transformed into the Historical Museum Sarmiento
Best Air BnB in Belgrano
This cozy flat in Buenos Aires is hands down gorgeous! It is not just the location near the walking areas that will make you fall in love, but the stylish decor and boutique vibes of this BnB will have you returning again and again!
Best Hostel Belgrano
Lopez Hostel & Suites offer both dorm-style accommodation and private rooms. Its location in Belgrano is perfect for backpackers that want to get away from the hustle and bustle of the main tourist strips! A complimentary breakfast is provided every morning, and WiFi can be accessed from all rooms.
Best Budget Hotel in Belgrano
Babel Belgrano offers studio and apartment style rooms – perfect for families on a budget that want some extra privacy! Rooms are bright and airy and are fully air-conditioned for your comfort. Free WiFi can be accessed throughout the property, and there are private parking facilities.
Best Luxury Hotel in Belgrano
This four-star hotel is the perfect option for families that want to splash the cash a little on something more luxurious! They have rooms specially designed for families that are fully soundproofed to give you some extra peace and quiet. A swimming pool and spa are both available.
Have your dates picked? Read up on hostels in Mendoza before you book!
Neighborhood #5 – La Boca
Where to stay in Buenos Aires on a budget!
COOLEST thing to do in La Boca – hire a rowboat from the port area and take a trip across the river
BEST place to visit in La Boca – the port itself is an interesting attraction, with brightly painted houses
La Boca is located just south of San Telmo. Once one of the most dangerous neighborhoods in Buenos Aires, it has seen some light gentrification over the past few years that have made it increasingly more popular with tourists! For those on a budget, La Boca is a great place to base yourself.
That being said, we do recommend La Boca as an area for more seasoned travellers. Whilst safety is improving, there are still some rougher areas – particularly as you continue further south. Where possible, stick to the tourist routes and opt for a hotel close to the San Telmo boundary!
More Awesome Things to do and see in La Boca
La Bombonera, a lively football stadium that houses Boca Juniors, is a must-see attraction with a vibrant history involving soccer legend Diego Maradona

The Clara Chevalier Museum is a quirky art gallery run by Clara herself – she will be happy to take you around and show off her work

The Panaderia is somewhat of a local institution in Buenos Aires, offering some of the best cheesecake in the country at great prices

La Perla, whilst a little pricier, is still significantly cheaper than restaurants in the more touristy areas and has great views across the river
Best Air BnB in La Boca
Putting you in the Arts District, this BnB keeps with the style of the neighborhood by offering an artsy stay in its spacious and sunny apartment! Located in a historic building you will be living in an actual piece of local heritage!
Best Hostel La Boca
Set within a restored mansion, the Hostel-Inn is located on the boundary between La Boca and San Telmo! This means you can still enjoy the budget-friendly prices of the area, whilst also staying in one of the safer parts. A free breakfast is included for all guests.
Best Budget Hotel in La Boca
This hotel is also located on the boundary between La Boca and San Telmo. Rooms are well equipped with modern conveniences and are fully air-conditioned! There is a private parking facility on-site, making it a great choice for those hiring a car in Buenos Aires. Breakfast is also provided.
Best Luxury Hotel in La Boca
La Boca doesn't have many luxury hotels, but L'Adresse Hôtel Boutique is a great four-star option if you want to splash the cash a little on a quality stay! There is a gorgeous outdoor terrace, and the 24-hour front desk can help you plan your itinerary and book taxis.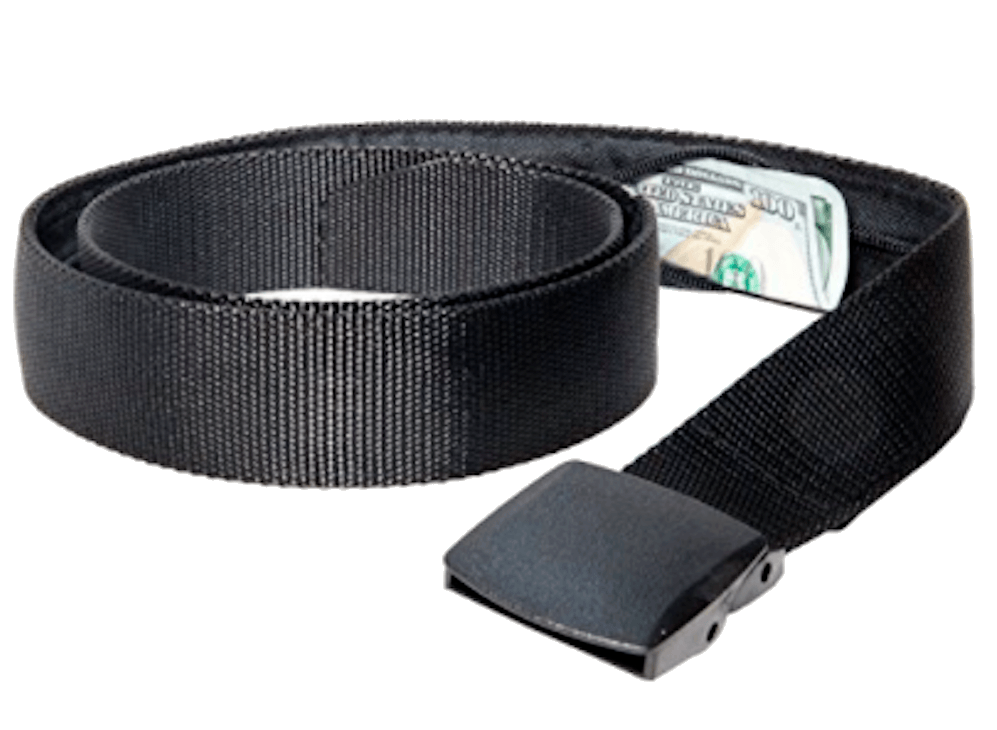 If you are traveling you should ALWAYS have emergency cash hidden on you! Security belts are great because they are affordable and can fit a ton of stuff in them (great for peace of mind!). Check out our favorite travel belt!
Neighborhood #6 – Recoleta
Best neighbourhood in Buenos Aires for couples!
COOLEST thing to do in Recoleta – relax and enjoy a pamper session at Ahin Spa, one of the city's premium spa facilities
BEST place to visit in Recoleta – Recoleta Cemetery has some gorgeous mausoleums and the tomb of Eva Perón
As one of the most exclusive districts in Buenos Aires, Recoleta is perfect for couples looking to splurge on a romantic getaway in Buenos Aires! There are plenty of great green spaces for romantic walks, as well as streets lined with local boutiques, international designer brands and upmarket restaurants.
The architecture of the area is stunning, and is designed to mimic the romantic streets of Paris! This adds to the affluent atmosphere and creates a truly mesmerising district. What's more, it is also located close to the main tourist areas, allowing you to venture out to the main attractions with ease.
More Awesome Things to do and see in Recoleta
Of all the shopping destinations in Recoleta, the Ralph Lauren store is one of the most decadent, housed in a restored colonial mansion

The National Fine Arts Museum of Argentina is based in Recoleta, and is entirely free to enter – they're best known for their impressionist collections

Palacio Balcarce is the perfect date night option for couples that are willing to splash the cash on the ultimate fine dining experience

Milion is a laid-back nightlife venue with an easy-going playlist, extravagant cocktails and a beautiful garden area
Best Air BnB in Recoleta
Your jaw will drop the second you step into this BnB and see its hardwood floors, relaxing atmosphere, and trendy decor. But don't expect to be spending too much time indoors, with its very own balcony, there is no better place to enjoy Buenos Aires!
Best Hostel Recoleta
This hostel has a slightly more upmarket vibe than others in the city, but still offers fantastic rates! They also have a deluxe double room, which is great for couples on a budget that doesn't mind the hostel atmosphere. They offer a free breakfast, which is served on their gorgeous sun terrace every morning.
Best Budget Hotel in Recoleta
Located right in the heart of Recoleta, this is also a good option for couples on a budget but comes with some more privacy! There is a 24-hour reception available to help you plan your trip and book taxis around the city. It is one of the best-rated budget hotels.
Best Luxury Hotel in Recoleta
If you really want to splurge on a luxurious hotel for your romantic getaway, Mio Buenos Aires is the perfect hotel for you! Rooms are beautifully decorated and come with standalone baths and separate shower rooms. There is a large spa centre on-site offering an indoor pool, sauna and massages.
Need to see more of Argentina? These day trips from Buenos Aires will show you the coolest areas around.
Neighborhood #7 – Villa Crespo
Best neighbourhood in Buenos Aires for a local experience!
COOLEST thing to do in Villa Crespo – catch a more authentic tango performance whilst enjoying cheap drinks at Villa Malcolm
BEST place to visit in Villa Crespo – Parque Centenario is the perfect place to get away from the busy city atmosphere
Villa Crespo is located right next to Palermo but has so far managed to avoid the major tourist crowds. This makes it the best area for discovering the local way of life! You will still find lots of tango bars, Argentinian restaurants and lavish shops in Villa Crespo, but many of them are locally owned and have a more authentic feel.
That being said, tourism is starting to seep its way into Villa Crespo. This is great for finding a hotel, but we would suggest heading there sooner rather than later! It manages to continue the artistic atmosphere of Palermo, which is starting to attract more visitors to the area.
More Awesome Things to do and see in Villa Crespo
Cafe San Bernardo is a popular bar with locals where you can enjoy a game of pool and sample cheap beverages

Villa Crespo is a very multicultural area, so for food, we recommend heading to the Middle Eastern and Jewish neighborhoods

Murillo is traditionally the best area of the city for leather goods, making it a great spot for picking up souvenirs and accessories

The street art in Villa Crespo has a much more local feel, with socio-political messages abound – find the best at Castillo
Best Air BnB in Villa Crespo
Nestled into one of the more quiet and safe neighborhoods of Buenos Aires, this stylish BnB will make you feel like you are living like a local! With its bright and sunny rooms, cozy bedrooms, and hotel standard comfort, you will never want to check-out!
Best Hostel Villa Crespo
This popular hostel is officially located within the Palermo area, but is within easy walking distance of Villa Crespo! They offer a complimentary breakfast every morning, and there are barbeque facilities located on the terrace.
Best Budget Hotel in Villa Crespo
Also straddling the boundary between Palermo and Villa Crespo, ABADIA is incredibly convenient for exploring both areas on foot! Rooms come with a kitchenette – perfect if you are self-catering during your time in Buenos Aires.
Best Luxury Hotel in Villa Crespo
This gorgeous five-star hotel gives you all the luxury you would expect from a splurge option, whilst also retaining an authentic atmosphere! The luxurious rooms are well equipped with modern conveniences, and designed in a way that complements that artistic vibe of the surrounding area.
Final Thoughts on Where to Stay in Buenos Aires?
Buenos Aires is one of the most popular tourist destinations in Latin America for a reason! This urban dream is perfect for city lovers that want to experience culture, cuisine and history all in one place. The sprawling city has something to delight everyone, with many visitors opting to return time and time again.
Picking the best area in Buenos Aires is challenging, but we're going to have to opt for San Telmo! Though still quite touristy, it has retained a level of authenticity and is great for party goers and budget travellers alike.
That being said, Buenos Aires is a truly eclectic city and each neighborhood has its perks. We hope this guide has helped you to narrow down your options.
Have we missed anything? Let us know in the comments!
Editor's Note – No matter where you are traveling, you NEED to have great travel insurance. We have personally tested TONS of travel insurance companies, and can say without a doubt that World Nomads is the absolute best (and most affordable!). Fill out this form to get a quote for your trip to Buenos Aires!
***Disclaimer*** Some of the links in this post are affiliate links. This means that if you book your accommodation through the site, One Weird Globe will earn a small commission at no extra cost to you. Your support helps me keep the site going :)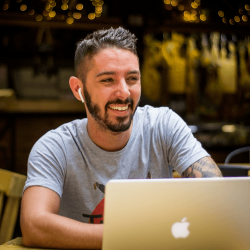 Latest posts by Aaron Radcliffe
(see all)