Düsseldorf is a major German city located in the North Rhine-Westphalia region. A vibrant and multicultural hub, the city is best known for its eclectic nightlife and fascinating cultural events! This über-modern gem perfectly showcases Germany's contemporary atmosphere.
As a major city, figuring out where to stay in Düsseldorf can be quite tricky. Areas are somewhat spread out, and each district has its own unique charms to cater to specific kinds of traveller.
That's where we come in! We created this guide to help you figure out the best place to stay during your upcoming trip to Düsseldorf. Whether you want to be in the heart of the action, or simply want a calm suburb to unwind in as part of a short break, we have you covered.
So let's just get started!
Quick Tips – Where to Stay in Dusseldorf
Where to Stay in Dusseldorf
Looking for a specific place to stay? These are our highest recommendations for places to stay in Dusseldorf.
Best Air BnB in Dusseldorf
Nestled on the top floor of the building, this homey BnB is one of the best places to call home when exploring all of the sights of the downtown. Charming and cozy, this nook is decorated in a boutique-style which will make you never want to check out!
Best Hostel in Dusseldorf
If you want a traditional hostel experience, Backpackers Duesseldorf is your best option in the city! They strive to create a welcoming atmosphere and provide a continental breakfast every morning. The communal spaces are the perfect place to mingle with fellow backpackers, and the hostel as a whole has excellent reviews.
Best Budget Hotel in Dusseldorf
It's a little pricier than other budget options in the city, but Radisson Blu Media Harbour is worth it if you are willing to spend a little more! Located in the most modern district, the hotel has a creative flair that oozes from every part of the building. It is well located for getting around.
Best Luxury Hotel in Dusseldorf
This is a truly exceptional hotel, and is the highest rated five-star accommodation in the entire city! The rooms are beautifully decorated with luxury furnishings and are soundproofed to shield you from the hustle and bustle of the nearby Königsallee. Their facilities – including large fitness suite – are second to none.
Dusseldorf 7 Best Neighborhoods to Stay in
Let's take a look, in more detail, at the five best neighbourhoods in Dusseldorf. Each caters to different interests, so be sure to pick the neighbourhood that's right for you.
Neighborhood #1 – Altstadt
Best neighbourhood in Dusseldorf for your first time!
COOLEST thing to do in Altstadt – sample the altbier at one of the many traditional pubs along Bolkerstrasse
BEST place to visit in Altstadt – head to the K20 Museum where you can admire the excellent range of works from international artists
Düsseldorf's Altstadt is the main district in the centre of the city. As the oldest part of the city, it has a much more traditional feel than other areas! Whilst much of it was destroyed during WWII, it has been beautifully restored to transport you back to Germany's early history. This has resulted in plenty of excellent attractions, bars and restaurants on every corner.
The Bolkerstrasse area comes alive at night, with many of the bars offering traditional beer and well-priced tipples! There are also many museums in the area, helping you to get your cultural fix during the day.
More Awesome Things to do and see in Altstadt
Filmmuseum Düsseldorf has some excellent exhibits about the history of cinema in Germany and modern production methods

Head to Stone Club, an alternative nightclub venue that has a much more laid back atmosphere than the bars of Bolkerstrasse

Take a brewery tour – many of the traditional beer houses in the area have breweries you can visit – we recommend Zum Uerige!

Düsseldorf's culinary scene is influenced by its cosmopolitan atmosphere – for great Italian food, head to Wallstrasse

Admire the historic architecture of the oldest buildings in the city, including Old Town Hall and Schlossturm
Best Air BnB in Altstadt
With its wide-open windows and sunny rooms, this home in the heart of the city is one of the best places to kick off your holiday! With its warm atmosphere and location near all the best bars and restaurants downtown, there is no better place to call home!
Best Hotel for Backpackers Altstadt
Whilst technically a hotel, Altstadt Hotel Rheinblick has a great atmosphere that draws in plenty of backpackers! Their private single rooms are about the same price as many hostel dorms, giving you some added privacy. They provide a complimentary breakfast every morning, as well as free WiFi in the common areas.
Check this out – If you are headed to Nuremberg check out our guide to Nuremberg's best areas to stay!
Best Budget Hotel in Altstadt
Located right on the edge of Altstadt, Adobe Hotel is also well placed for exploring neighbouring Friedrichstadt! Rooms are well equipped with comfortable furnishings and complimentary high-speed WiFi. A large buffet breakfast is provided as part of the rate, and service standards are highly rated by previous guests.
Best Luxury Hotel in Altstadt
As the highest rated five-star hotel in Düsseldorf, Capella Breidenbacher Hof is the perfect choice for those looking to splurge! It is located on the edge of the Altstadt, just before the exclusive Königsallee. There is a large fitness suite on-site, with a well-equipped gym and health clinics.
Editor's Note – You must check out our article about some of the most adventurous day trips from Berlin!
Neighborhood #2 – Friedrichstadt
Where to stay in Dusseldorf close to everything!
COOLEST thing to do in Friedrichstadt – wander along the gorgeous Königsallee, lined with luxury stores along the banks of a canal
BEST place to visit in Friedrichstadt – discover a wide range of contemporary works at the Museum of Modern Art
Friedrichstadt is located just south of the Altstadt and is the perfect choice if you want to be centrally located! Düsseldorf Railway Station is located here, keeping you well connected to other towns and cities in North Rhine-Westphalia. It is also within walking distance of Hafen.
The area itself has some interesting attractions – not least the Königsallee, the premier shopping destination in the city! Neighbouring Stadtmitte is the main business district in town, and where you can marvel at the modern architecture of the city. With art galleries, museums and restaurants on every street, this is a great choice for a short stay.
More Awesome Things to do and see in Friedrichstadt
Shop until you drop at K-Galerie Shopping Centre – located just off Königsallee, there is a great range of international labels

Catch a live performance at the Savoy Theatre – from theatre and dance to modern music and bands

If you're interested in historic landmarks, St Peter Kirche is an interesting spot to learn about local religion and admire the architecture

Grab some delicious German cuisine, accompanied with a friendly atmosphere, at Schlosser am Furstenplatz

Soak up Düsseldorf's multicultural atmosphere with a hearty Greek feast at Mythos-Lammhaus
Best Air BnB in Friedrichstadt
This boutique BnB brings together minimalist style and trendy decor to give you a stay unlike any other! Besides its unique design, this apartment comes complete with sunny rooms, cozy beds, and even its very own balcony looking over Duesseldorf!
Best Hostel Friedrichstadt
Our top pick for hostels in Düsseldorf, Backpackers Duesseldorf has an excellent atmosphere – perfect for socialising with other guests! The locally owned hostel is the perfect place to embed yourself in Düsseldorf's culture, and the staff are great at giving recommendations. They also include a continental breakfast.
MUST READ – Heading to Munich next? Check out our post about some of the most fun day trips from Munich!
Best Budget Hotel in Friedrichstadt
Hotel Schaum is entirely family run, giving the place a warm and welcoming atmosphere! They offer a wide range of rooms for different party types, as well as a fully serviced apartment. A buffet breakfast is provided every morning, as well as complimentary WiFi and private parking spaces.
Best Luxury Hotel in Friedrichstadt
Another great five star choice in Düsseldorf, InterContinental is located right on the Königsallee, placing you right in the heart of the action! The luxurious rooms are incredibly spacious and come with marble bathroom suites. There is a health and fitness club on site with a gym, spa and beauty salon.
The Best Travel Backpack EVER MADE!?!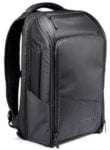 We are obsessed with backpacks – we've tried them all! And our favourite carry on backpack in the WORLD is the Nomatic Travel Backpack. This backpack has revolutionized the backpack industry and will change the way you travel forever :) Check it out here!
Neighborhood #3 – Hafen
Where to stay in Dusseldorf for nightlife!
COOLEST thing to do in Hafen – head to the riverside where you can enjoy the cutting edge in Düsseldorf nightlife!
BEST place to visit in Hafen – climb to the top of the Rheinturm – a huge tower that gives you views across the city
Hafen is an ultra-modern neighborhood that is at the forefront of the city's nightlife. Whilst many of the bars and clubs in the Altstadt are mostly for tourists, Hafen is where the locals come to party and enjoy cutting edge cuisine. Though it might seem a little more reserved during the day, do not be fooled – this is where the action is happening every night!
It also has some of the most interesting modern architecture in the city! From Frank Gehry designed buildings to the iconic Rheinturm, this is a great place to grab that all-important Instagram shot. The Rheinturm itself also has a great viewing point across the city, as well as a fantastic restaurant.
More Awesome Things to do and see in Hafen
Drink with the trendiest locals in MeerBar, located within the Frank Gehry building and serving up delectable cocktails

If you are visiting during the summer, the nightlife continues throughout the day at Pebble's Terrace

Head to Curry, a quirky bistro that serves the Berlin classic currywurst in a variety of innovative styles

If you want something heartier, head to Rocca Im Gehry's where you can sample the best steaks in the whole city

Hitch a ride with Dolphin RIB-Charter, a small boat company that provides trips down the Rhine

Unwind after a long night of partying at Rive Spa
Best Air BnB in Hafen
Looking for some added luxury in your vacation? This sparkling clean apartment gives you all the best modern amenities and hotel standard comfort! With its 5-star atmosphere, you will truly be living the highlife within walking distance of the harbor!
Best Hotel for Backpackers Hafen
Hafen is a very upmarket area, so whilst there aren't any hostels this hotel makes a great choice for backpackers on a strict budget! Its location gives guests prime views over the Rhine river – the perfect setting to wake up to every morning. They provide a complimentary breakfast and private parking.
Check this out – These are the wildest and craziest party hostels in Berlin!
Best Budget Hotel in Hafen
This stylish hotel is a bit of an upgrade from the other budget options in the city, but worth forking out a little extra for! The rooms are soundproofed, giving you a peaceful place to relax and enjoy a good night's sleep. There is a sauna and fitness centre on-site.
Best Luxury Hotel in Hafen
A landmark in its own right, the Hyatt Regency dominates the Dusseldorf skyline and has next level standards of service. The rooftop bar provides awe-inspiring views across the river and city centre! There are spa facilities on-site, as well as a large fitness centre and great restaurant offering complimentary breakfasts.
P.S. – These are the wildest and craziest party hostels in all of Brussels
Neighborhood #4 – Oberbilk
Best neighbourhood in Dusseldorf for families!
COOLEST thing to do in Oberbilk – enjoy the recreational facilities and peaceful atmosphere of Volksgarten
BEST place to visit in Oberbilk – visit the K-13 art gallery to discover the cutting edge in local creativity
Oberbilk is just far away enough from the city centre to give you a peaceful place to stay, whilst still being close enough to give you easy access to the main attractions! This calm atmosphere makes it the perfect area for families visiting Düsseldorf. The large Volksgarten area has plenty of attractions in its own right, keeping everyone in the family entertained during the trip.
Though walking to the city centre is possible, there is also a train station in the south of the region allowing you to get there in a couple of minutes! Oberbilk does have a somewhat residential feel – allowing you to mingle with the locals and truly get to know the city.
More Awesome Things to do and see in Oberbilk
Catch a live concert at the Mitsubishi Electric Halle, located just on the edge of Oberbilk and close to the city centre

Oberbilk has some of the quirkiest shops in the city – MonDieu is great for artisan crafts, whilst Slowboy has a wide selection of records

Streichelzoo am Sudpark is a petting zoo right in the middle of Volkspark – perfect for keeping the kids happy

Kassette has a slightly hipster vibe but is still great for families – during the day they provide board games and an outdoor seating area

Düsseldorf is known across the country for its excellent range of Southeast Asian restaurants – Chi Bay offers excellent Vietnamese cuisine
Best Air BnB in Oberbilk
With public transportation located right by your apartment, you will have all of Dusseldorf in the palm of your hand! This BnB really ups the ante with its cozy vibes, thoughtful touches, and an atmosphere that will make you feel right at home!
Best Hostel for Backpackers Oberbilk
Hütte 91 is a very creative hotel that is popular with backpackers looking for a little more privacy whilst still enjoying the vibe you would get from a hostel! Rooms are beautifully decorated using art from local creatives, and free WiFi is available throughout. They also offer a family room for larger parties.
There's so much to do in Germany! So you won't run out of things to do in Munich!
Best Budget Hotel in Oberbilk
This is another creative hotel located within the heart of Oberbilk! It is right next to Volksgarten park – perfect for exploring the main attractions in the area. There is an art gallery on-site, as well as free WiFi throughout. A buffet breakfast is provided every morning, and private parking is available.
Best Luxury Hotel in Oberbilk
This four-star hotel is family run, creating a very welcoming environment for families visiting Dusseldorf! They not only offer free WiFi access but also complimentary laptop rental – helping to keep you connected during your stay. Guests are also provided with free public transport tickets, as well as private parking.
Editor's recommendation – 15 awesome hostels in Munich, Germany
Neighborhood #5 – Flingern
Where to stay in Dusseldorf on a budget!
COOLEST thing to do in Flingern – take a guided tour of the Philara Collection and their glassworks factory
BEST place to visit in Flingern – admire the gorgeous street art along Kiefernstrasse – perfect for getting those photos!
Located east of the city centre, Flingern is an up and coming neighbourhood with a down to earth spirit! Though a little further out from the main attractions of the Altstadt, Flingern is a haven for budget-conscious travellers looking to keep costs down during their visit to Dusseldorf.
The streets ooze hipster cool, with Kiefernstrasse containing the largest display of street art in the city. The shops have a much more boutique vibe, and the bars are popular with the alternative crowd. Cosmopolitan and multicultural, this is a truly eclectic area of the city.
More Awesome Things to do and see in Flingern
Café Lotte is an excellent bar – popular with locals, this is one of the cheapest places to try Altbier

For a more hipster vibe, head to Pechmarie where you can unwind amongst the vintage aesthetic and laid back tunes

Ackerstraße is the main shopping street in the area – stores offer a variety of goods from independent clothing and artisan homewares to innovative food

Café Hütgold attracts patrons from across the city with their fantastic handmade cakes – expect large queues at the weekends

Franz is another great restaurant in the region, offering a local twist on French cuisine such as Alsatian pizza
Best Air BnB in Flingern
Putting you just a 10-minute train ride away from the downtown, this BnB will have y9ou enjoying the peace and quiet of the suburbs while still having the city in an arms-length distance! With its bright and airy rooms, this is the perfect place to start your holiday!
Best Hostel Flingern
Located on the edge of Flingern, EU Centralhotel is also within easy travelling distance of Düsseldorf's main railway station! Rooms are fairly basic, but have a cosy vibe and are well equipped to cater to your basic needs. They provide a breakfast buffet every morning as part of your rate.
Best Budget Hotel in Flingern
A little bit more of an upgrade, Hotel Engelbert has fantastic facilities and is well placed in the heart of Flingern! Complimentary WiFi is available in every room, as well as cable television and spacious bathroom suites. There is free parking on-site – perfect if you are hiring a car whilst in Düsseldorf.
Best Luxury Hotel in Flingern
Housed within a gorgeous 19th Century building, Hotel-Villa Achenbach is located in the calmer part of Flingern giving you a peaceful space to unwind after a day of exploring! Rooms are well equipped with mod cons – including an Android tablet to help you navigate the hotel's services and local attractions.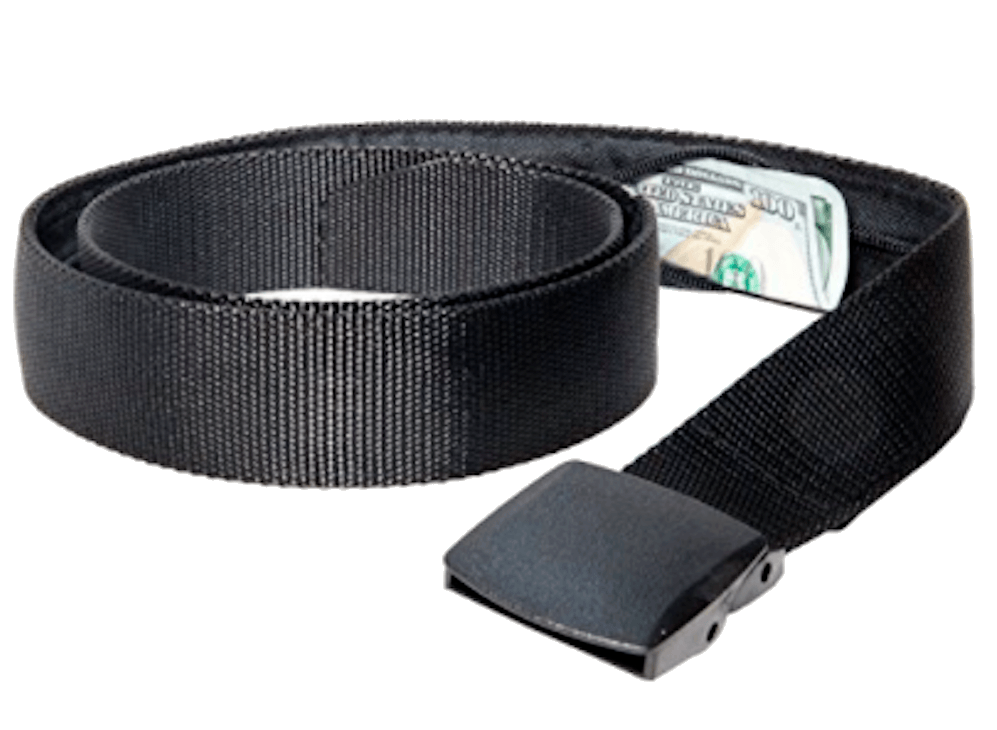 If you are traveling you should ALWAYS have emergency cash hidden on you! Security belts are great because they are affordable and can fit a ton of stuff in them (great for peace of mind!). Check out our favorite travel belt!
Neighborhood #6 – Japan Quarter
Best neighbourhood in Dusseldorf for couples!
COOLEST thing to do in Japan Quarter – head to Immermanstraße where you can check out the Japanese-style boutiques
BEST place to visit in Japan Quarter – catch a show at the modern Düsseldorfer Schauspielhaus theatre
Though technically part of Friedrichstadt, Japan Quarter has its own unique atmosphere thanks to the multicultural nature of Düsseldorf. As one of the largest Japanese communities in Europe, it is filled with unique stores, markets and restaurants! It's location next to Königsallee means there are plenty of upmarket attractions, as well as cheaper options for those on a budget.
This eclectic combination makes it perfect for couples looking for a place to stay during a short trip to the city! It is also right next to the main train station in Düsseldorf – perfect if you are planning some day trips to surrounding towns and cities.
More Awesome Things to do and see in Japan Quarter
Klosterstraße is similar to Immermannstraße, however, offers some better choices for budget-conscious shoppers

Naniwa is a popular ramen restaurant in the area where you can choose your own toppings, broths and noodles

If you have a sweet tooth to satisfy, Bakery Taka offers a great range of Japanese treats – we recommend trying the matcha cakes

Takagi Books is a haven for Japanophiles with a great selection of souvenirs, snacks and comics from the country

If you are self-catering, head to Shochiku to pick up some bargain ingredients – though a supermarket, it has more of a local market atmosphere
Best Air BnB in Japan Quarter
Abandoning that boring typical white walls you find in nearly every apartment, this BnB will treat you to a splash of color! Other than its unique design, you will be staying just minutes away from the train station! For a one of a kind experience, look no further than here!
Best Hotel for Backpackers in Japan Quarter
Just a short walk from the train station, Hotel Acon is perfect if you are only in the area for a short stay! The on-site bar operates 24 hours, allowing you to enjoy a drink or a light snack at any time. A hearty breakfast is served up every morning.
Best Budget Hotel in Japan Quarter
This comfortable hotel comes with well-furnished rooms, providing a little touch of luxury at a budget-friendly rate! There is a large garden area where you can sit back and enjoy the sun during the summer, and a quiet room if you just need a few minutes of peace.
Best Luxury Hotel in Japan Quarter
Hotel Nikko Düsseldorf is in keeping with the area it is based in, drawing inspiration from Japan with its service and decor! The on-site restaurant serves the cutting edge in Japanese cuisine, and an American style buffet breakfast every morning. A sky spa, sauna and fitness centre are available.
MUST READ – These are Hamburg's best hostels (for all budgets!)
Neighborhood #7 – Unterbilk
Best neighbourhood in Dusseldorf for a local experience!
COOLEST thing to do in Unterbilk – hire an e-bike from eBike Pilot Dusseldorf and enjoy a relaxing ride around the city
BEST place to visit in Unterbilk – stroll around the Botanical Garden of the University of Heinrich Heine
Unterbilk is located just south of Altstadt, and is a great place for discovering local life in Düsseldorf! Most of the restaurants and cafés in the area are locally owned, giving you a more authentic experience. There are also some interesting shopping streets lined with boutiques where you can pick up souvenirs and clothing.
The neighbouring Bilk area also has a similar atmosphere, and is home to one of the largest universities in the country! The Botanic Gardens are perfect for a relaxing stroll where you can admire the exotic plant life.
More Awesome Things to do and see in Unterbilk
Interested in luxury brands at great prices? Head to Null:Zwo:Elf who also have a great selection of streetwear

Wandel-Antik Vintage is perfect for antique lovers, with unique household items as well as clothing

Want something a bit different from altbier? Take a few sips of craft beers from across Germany at Seifen Horst

Café Modigliani is perfect if you want a bar with a creative atmosphere and budget-friendly prices

Homemade We Eat Fine serve cupcakes so good that Beyoncé herself regards them as the best in the world
Best Air BnB in Unterbilk
Make your holiday truly one for the books by booking yourself into this luxurious houseboat! Complete with its very own fireplace and elegant decor, this cozy and unique stay will make your stay in Dusseldorf all the more memorable!
Best Hotel for Backpackers Unterbilk
This peaceful hotel is one of the most budget-friendly options in Unterbilk! The rooms are elegantly furnished with modern decor, and come with all the mod cons you need for a short trip in the city. A buffet breakfast is provided every morning, and free high-speed WiFi is available throughout.
MUST READ – If you are heading to Berlin next you need to read our post about the 20 coolest hostels in Berlin!
Best Budget Hotel in Unterbilk
Rooms at Garden Bilk Hafen are not only located in a peaceful area but are fully soundproofed allowing you to relax in the evenings! The 24-hour reception provides excellent levels of service and can advise you on local attractions. There is a private parking garage for guests travelling by car.
Best Luxury Hotel in Unterbilk
This five-star hotel is located right on the tip of Unterbilk, close to Hafen and the Rheinturm area! They offer fully serviced apartments and studios, giving you a little extra privacy during your stay. Each unit comes with a well-equipped kitchen, making it the ideal choice for those looking to self-cater.
Final Thoughts on Where to Stay in Dusseldorf?
Düsseldorf is a vibrant, multicultural city that perfectly exemplifies modern Germany! The city centre is packed with restored historic buildings and architectural marvels, whilst each suburb has its own cultural flair resulting in unique restaurants and eclectic attractions.
Choosing one area as the best in Düsseldorf is almost impossible, but if forced we would have to go with Flingern! Though a bit further out, Flingern is a real melting pot of all the cultures that make up the city, giving you a cosmopolitan experience.
Nevertheless, all of the neighborhoods mentioned in this guide have their highlights, and we are sure you will enjoy your upcoming trip to this marvellous city.
Have we missed anything? Let us know in the comments!
Editor's Note – No matter where you are traveling, you NEED to have great travel insurance. We have personally tested TONS of travel insurance companies, and can say without a doubt that World Nomads is the absolute best (and most affordable!). Fill out this form to get a quote for your trip to Düsseldorf!
***Disclaimer*** Some of the links in this post are affiliate links. This means that if you book your accommodation through the site, One Weird Globe will earn a small commission at no extra cost to you. Your support helps me keep the site going :)
Latest posts by Clair Ricketts
(see all)