Berlin is by far one of the coolest cities in Europe. The sprawling and massive German capital offers so much to travelers when it comes to history, culture, cuisine, and of course, nightlife.
But what if you need a break from the big city? Will you be able to find the same history, culture, food and fun outside of the city limits?
There's plenty to see and do outside of Berlin, as long as you know where to look. That's why we put together this guide of the 16 best day trips from Berlin!
We'll help you narrow down which destinations are the best fit for your interests and style. By the end of this guide, you'll be able to book your day trip from Berlin with confidence and ease.
Here are the 16 best day trips from Berlin.
Editor's note – For a cheap and cool place to stay, check out our 20 Best Hostels in Berlin!
Quick Answer: Best Day Trips from Berlin
Day Trips from Berlin by Train
Just a short hop, skip and a jump from Berlin is the charming city of Potsdam. Famous for its castles, landscape and charming town centre, this World Heritage Site is a must-see for anyone looking for a day trip from Berlin.
Sanssouci Castle is undoubtedly Potsdam's most famous attraction. A fantastic rococo palace, Sanssouci is made up of lavish salons and amazing interiors. It's opulent decorations and incredible detail are often compared to Paris' famous Palace of Versailles.
Surrounding the palace is the grand and elaborate Park Sanssouci. It features terracing vineyards, a baroque flower garden, lush lawns, verdant hedges, and more than 3,000 fruit trees.
It's important to know that the palace has a limit of 2,000 persons per day, so get there early or book your place in advance to avoid disappointment.
The Best Travel Backpack EVER MADE!?!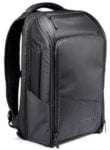 We are obsessed with backpacks – we've tried them all! And our favourite carry on backpack in the WORLD is the Nomatic Travel Backpack. This backpack has revolutionized the backpack industry and will change the way you travel forever :) Check it out here!
40 kilometres north of Berlin is the Sachsenhausen Concentration Camp. An uncomfortable reminder of past atrocities, a day trip from Berlin to Sachsenhausen Concentration Camp is a sombre yet educational experience.
The closest concentration camp to the capital, Sachsenhausen, allows visitors to tour the grounds and visit the barracks where camp inmates lived and slept.
Best explored with a knowledgeable guide, Sachsenhausen is where you'll learn the depressing and horrific realities of life in the camp. Your guide will share with you poignant stories and history lessons, and will help explain the memorial sites that are found throughout the grounds.
Although not an upbeat day trip, Sachsenhausen Concentration Camp is very much worth a visit.
Heading to Germany? Save some money with our guide to the coolest hostels in Germany!
Looking for a break from the action in the capital? Why not take a day trip from Berlin to Leipzig.
Located just over an hour south of Berlin, Leipzig is the largest city in the German state of Saxony. Considered a more chilled out and cheaper version of Berlin, Leipzig has interesting sights, a rich history, excellent shopping, and a lively and vibrant nightlife.
Culture vultures will love exploring Leipzig thanks to its wealth of fascinating museums and exhibitions. Whether you're interested in history, music, coffee, pharmacy or art, there's a museum that is sure to peak your fancy.
Leipzig is also a great destination for architecture buffs. Not only is the Old Town a feast for the eyes, but throughout the city you'll find great examples of architecture, from Baroque, Neoclassical and Saxon styles to modern and colourful high rises.
Hamburg is Germany's gateway to the world. Home to the largest port in Germany, Hamburg sits north of Berlin on the River Elbe nearly 100 kilometres from the North Sea.
With its rich and diverse maritime history, it should be no surprise that Hamburg is built around water. Canals run throughout much of the city and, right at its centre, you'll find Alster Lake.
Hamburg's most infamous and notable attraction is the Reeperbahn. Located in the Sankt Pauli district, the Reeperbahn is one of the most famous red-light districts in the world. From burlesque dancers and ladies of the night to shops and bars, there's no shortage of activities and attractions in this part of the city.
But it's not all seedy – the Reeperbahn is also where you'll find some of the best bars and clubs in Hamburg. Whether you want to dance the night away or enjoy a few casual cocktails, the Reeperbahn has something for everything.
If you are traveling to Munich, you gotta check out our article on Munich's coolest neighborhoods!
Whether you're into history, culture, politics, shopping, or just having a great night on the town, Dresden is a city for you!
Approximately two hours from Berlin, Dresden is a charming riverside city in Saxony. A great day trip by car or train, you'll love the ride through the countryside almost as much as you'll love exploring the town.
For history buffs, Dresden has a compact old town, winding cobblestone streets and a stunning baroque palace for you to explore.
Culture vultures will love taking in an opera, ballet or live rock show at one of Dresden's many historic theatres. The city also hosts a number of international events and festivals throughout the year, so no matter when you visit you're sure to find something great!
For night owls, the Neustadt district is where you'll find Dresden's young, hip and fabulous. It has a wide variety of bars and clubs that cater to all styles, ages and orientations.
Editor's Tip: Beat the crowds by booking a hostel near Frankfurt Airport and getting out for a morning tour!
A day trip from Berlin to Szczecin, Poland is a bit of a hike, but totally worth the trip!
The capital of West Pomerania in Poland, Szczecin is a city with a rich and diverse history. From the beginning of the 18th-century through the end of the Second World War, it was a German territory and served as the port of Berlin. Following the war, Poland gained control of Szczecin, and as they say, the rest is history.
The city is divided into two parts, separated by the large port. Both sides feature a variety of activities and attractions that will interest all types of travelers.
One of the highlights of Szczecin is it's Old Town. Although currently under construction (which originally began in the 1990s), the Old Town is home to charming shops, cosy cafes, delicious restaurants and historic houses. Explore the Old Town on foot and lose yourself in its history and magic.
Staying Safe in Berlin
While Berlin is super safe, no matter where you are traveling, you NEED to have great travel insurance. We have personally tested TONS of travel insurance companies, and World Nomads is our favorite (and most affordable!).
Fill out the form below to get a quote so you can have a stress-free time traveling around Germany!
#7 – Pfaueninsel
Romantic Day Trips from Berlin for Couples
Pfaueninsel, or Peacock Island, is one of the most romantic day trips from Berlin for couples.
Located 40 minutes outside the city centre, Pfaueninsel was designated a UNESCO World Heritage Site in 1990. It's a small island in the River Havel that spans 67 hectares and is covered in magical forests, lush lawns and fields.
Pfaueninsel's most notable attraction is its fairy-tale castle. Built in the late-18th-century as a summer palace for Friedrich Wilhelm II, King of Prussia, the castle features interesting architecture, distinctive towers, and a bright white exterior. Pfaueninsel castle managed to survive the Second World War unscathed, so visitors can explore its remains in their original form.
Outside of the palace, Pfaueninsel is home to Peacock Island Park, a sprawling landscaped green space that features well-manicured gardens, colourful blooms, and a large number of roaming peacocks.
Pack a picnic and spend the day relaxing and exploring romantic and idyllic Pfaueninsel.
Once you've booked, check what there is to do in Munich!
#8 – Brandenburg an der Havel
For outdoor lovers, there's no better place to visit than Brandenburg an der Havel. A small town west of Berlin, Brandenburg an der Havel was once the capital's main rival for power and population. Today, it's a small town in comparison but one that is full of charm, history and interesting sights.
Cathedral Island is the historic heart of Brandenburg an der Havel. Here, you'll find the magnificent and imposing Dom St. Peter und Paul, as well as Katharinenkirche, and the Alstädtisches.
For the best views in the city, climb to the observation deck of Friedenswarte. The tallest building in the city, you'll be able to take in incredible views of Brandenburg an der Havel and beyond from 32.5 meters in the air. Enjoy unparalleled scenes of lush greenery dotted with traditional red tiles roofs as you look out over Germany.
Traveling on a budget? Have you seen our cheap hostel recommendations for Hamburg?
#9 – Wandlitzer See, Wandlitz
Get back to nature with a day trip from Berlin to Wandlitzer See. Less than one hour outside the city centre, Wandlitzer See is a tranquil and serene lake in Brandenburg. Stretching more than 2.15 square kilometres, this lake is the ideal place to take a dip, soak up some sun, and relax on the beach.
One of the best places in and around Berlin for swimming, Wandlitzer See has a large pier stretching out into the lake and a dive tower so you enjoy the calm, cool waters.
Paddle and rowing boats are also available for hire if you want to explore the lake without getting wet.
Pack a picnic and get ready for a day of sunshine and fun at Wandlitzer See.
P.S. – These are the top areas to stay in Dusseldorf, Germany!
#10 – Saarow Therme, Bad Saarow
For a truly relaxing and rejuvenating day, plan for a day trip from Berlin to Bad Saarow. Saarow Therme is a federally recognized salt water and mud bath spa. It's one of the most beautiful and modern facilities in the country and is situated amongst lush and stunning nature.
Start your day with a luxurious spa treatment. Make use of Saarow Therme's indoor and outdoor pools, as well as the underwater geysers, massage jets, whirlpools, saunas and more. There's even a pool where soothing music is played underwater! You'll emerge from the pools feeling pampered, relaxed and completely free of stress.
When it's time for lunch, pop over to the restaurant where you can enjoy delicious local cuisines and an unbelievable view of the lake.
Although children are welcome at Saarow Therme, it's best to leave them at home. There aren't many activities or attractions that will keep little ones entertained, so why not make this an adults-only day
Not traveling 4-star? These cheap hostels in Berlin won't disappoint you!
#11 – Poznan
Add a few more miles to your passport and take a quick day trip from Berlin to Poznan, Poland.
A large city located less than three hours from Berlin, Poznan is steeped in history. One of the first Polish capital cities, Poznan is believed to be the birthplace of the Polish nation.
There's plenty to do and see in this great Polish town, from its interesting museums and historical attractions to its lively nightlife and charming and vibrant atmosphere.
One of Poznan's most notable attractions is Ostrów Tumski, Cathedral Island. This small and quiet island is thought to be the spot where the city was founded. Here you'll find a number of imposing churches and charming historic houses.
Rynek, or Old Town, is one of the most beautiful medieval centres in Europe. The historic heart and centre of Poznan, this quarter has charming streets and alleyways, colourful buildings, and a myriad of shops, restaurants and attractions to visit.
When it comes time to eat, stop at one of the city's famous milk bars. Established in the communist era, milk bars are where you can find a cheap, delicious and hearty traditional Polish meal.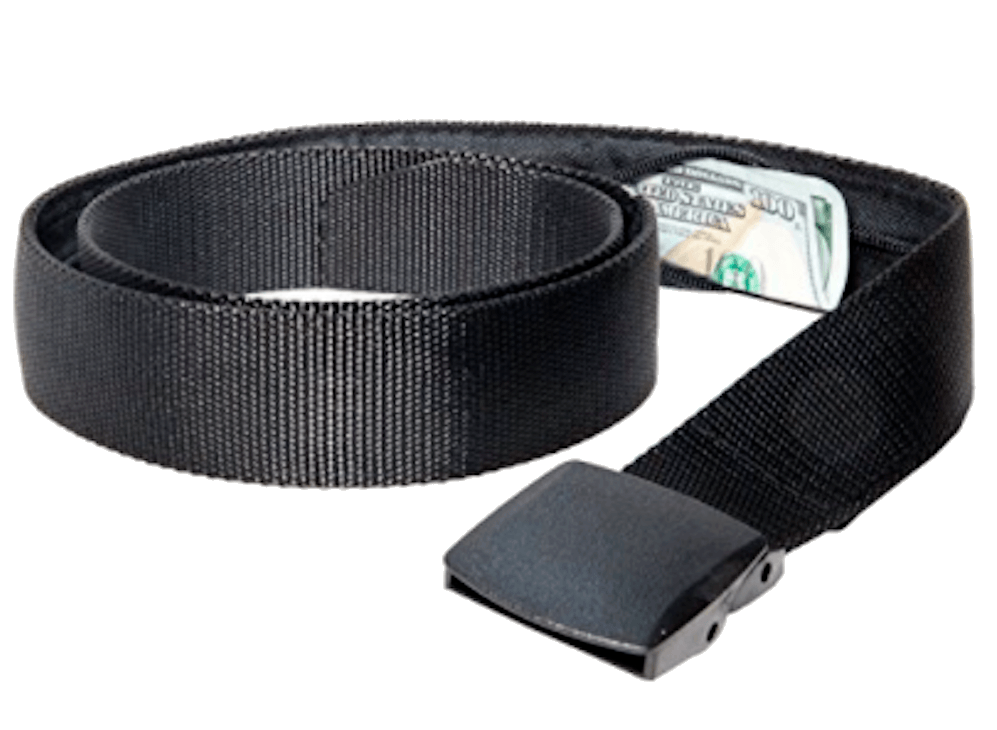 If you are traveling you should ALWAYS have emergency cash hidden on you! Security belts are great because they are affordable and can fit a ton of stuff in them (great for peace of mind!). Check out our favorite travel belt!
Best Day Trips from Berlin with Kids
Lions and tigers and bears, oh my! Tierpark is an awesome day trip from Berlin for families with children.
Located within the Berlin city limits, Tierpark Berlin is the biggest animal park in all of Europe. Home to more than 8,000 animals, kids and adults alike will enjoy spending a day seeing their favourite creatures up close and personal.
Tierpark Berlin places a great emphasis and importance on the protection and preservation of the species that live there. They routinely host workshops and sessions that educate kids on how to feed and take care of the animals, as well as how to properly pet and handle them.
While you might not have the nerve to pet a tiger or a lion, you might be able to enjoy a meet n' greet with a monkey, penguin, giraffe or turtle. A day trip from Berlin to Tierpark Berlin is really something the whole family will love.
Not what you're looking for? Read about other great hostels near Frankfurt Airport!
#13 – Baum & Zeit Treetop Walkway
Baum & Zeit Treetop Walkway is by far one of the most unique day trips you can take from Berlin.
Baum & Zeit Treetop Walkway is a wooden path suspended more than 30 meters up in the air. Stretching more than 320 meters, this pathway twists and turns, taking visitors over and around a number of historic buildings, including an abandoned sanatorium, lung clinic, and the World War II ruins of an Alpine house.
Discover old buildings and magnificent architecture as you take in a once-in-a-lifetime view of Germany. Before you end your visit, make sure you climb to the top of the 40m tower and enjoy breathtaking views and vistas. On a clear day, it's said you can see as far as Berlin!
Need specifics? We also have our favorite hostels near Schoenefeld Airport Berlin!
#14 – Liepnitzsee, Wandlitz
Liepnitzsee is one of the most beautiful lakes in and around Berlin. It's a calm and peaceful lake, perfect for swimming, splashing, laughing and playing. Families with kids of all ages won't want to miss adding a day trip from Berlin to Liepnitzsee to their itinerary.
A little over an hour outside of Berlin, Liepnitzsee is a serene and tranquil lake that's not crowded. Even on the hottest day of the year, you'll be surprised at just how quiet it is.
One of the cleanest lakes in Berlin, the water here is so clear and turquoise that you won't believe your eyes! There's also a small sandy beach where you can set down your towel, enjoy a picnic lunch and soak up some rays,
Getting to Liepnitzsee via public transit can be a bit of a challenge. Save yourself time by taking this day trip from Berlin by car.
Not sure what to do in Frankfurt? We break it down in this guide to Frankfurt!
#15 – Tropical Island Resort, Krausnick
A tropical island resort in the middle of Germany? Yes, you read that right!
Tropical Islands Resort is a theme park located in the small municipality of Krausnick. Located more than 60 kilometres south of Berlin, this theme park is housed in the Aerium, a former airship carrier hangar and the biggest freestanding hall in the world.
Tropical Island Resort is the world's largest indoor water park. And here, it's paradise every day of the year. No matter what the weather is outside, inside the hall it's always 26 degrees and tons of fun!
Kids of all ages will adore spending a day at Tropical Islands. It has everything you could ever want from a water park, including an indoor rainforest, pools, waterslides, saunas, spas, mini golf, snack bars and restaurants. With four themed areas and a wide range of attractions, you'll find yourself spoiled for choice on this day trip from Berlin to Tropical Islands.
Bonus Trip! – Spreewald Biosphere, Spreewald
More than one hundred kilometres southeast of Berlin is the lush and idyllic Spreewald Biosphere. Home to more than 18,000 species of plants and animals, nature enthusiasts will surely love taking a day trip from Berlin to Spreewald.
One of 15 biospheres in Germany, Spreewald is a natural reserve dedicated to the protection and preservation of species. Covering more than 47,500 hectares, this nature reserve has nearly 1500 kilometres of streams and canals, Ice Age tributaries, and hundreds of rare and endangered plants and animals.
The Spreewald Biosphere can be explored in several ways. On foot, you can visit the three visitors centres where you'll learn about the life and history of the reserve as well as the many plants, animals and landscapes that are unique to this area of the world.
Alternatively, you can rent a canoe and paddle along the waterways taking in the biosphere from a completely different angle. If you choose to canoe, learn where the 15 legal rest areas are so you don't accidentally disturb the nature by stopping in the wrong spot.
Conclusion to the Best Day Trips from Berlin
Germany is a country steeped in history. From the centre of Berlin to its small surrounding towns, there are historic landmarks, colossal castles, glorious green spaces and thrilling theme parks to peak your interest and keep you entertained.
Whether you're traveling by train, by bus or by car, Berlin is a great base from which to explore Germany and beyond! Not only is the city well connected throughout the state and country, but you can take a day trip into neighbouring Poland with relative ease.
From medieval towns to treetop walkways, the perfect day trip from Berlin is ready and waiting for you!
Have we missed anything? Let us know in the comments below!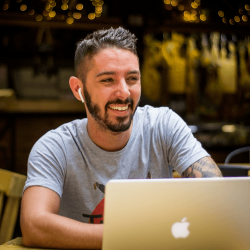 Latest posts by Aaron Radcliffe
(see all)