If you've been wondering what to do in Munich, you've come to the right place. We've got you covered, so you can sit back, relax and enjoy the very best Munich points of interest.
Munich is the third most populated city in Germany, which means there are plenty of interesting people to meet and things to see in Munich. There is an unending amount of Munich sites and attractions just waiting to be discovered. But before you go, you need to decide exactly which places to visit in Munich, to set you up for an absolutely thrilling vacation.
Our Favorite Places to Stay in Munich!
Finding a great place to stay can make your holiday that much more enjoyable! If you're wondering where to stay in Munich, or a more budget friendly destination in Germany such as Dusseldorf, be sure to check out all our recommendations:
The Coolest Hostel in Munich
Delicious buffet
Free wifi
This is the perfect hostel for budget travelers! The rooms are clean and neat and the communal spaces encourage meaningful interactions between fellow travelers.
Want to learn more about Munich? These are the most AMAZING tours in Munich!
A Great Budget Hotel in Munich
This neat hotel is a wonderful place to stay. The location is perfect, just a 7-minute walk from the subway station, transport is very easily accessible. Visit any Munich attraction within 30-minutes.
Arriving late? Find the best hostels near Munich AIRPORT for a worry-free arrival!
The Best Luxury Hotel in Munich
Panoramic city views
Centrally located
Live in luxury at this magnificent 5-star hotel. All the facilities your heart could desire in a great location! You'll be treated to spectacular views from your hotel room window.
The Best Travel Backpack EVER MADE!?!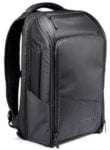 We are obsessed with backpacks – we've tried them all! And our favourite carry on backpack in the WORLD is the Nomatic Travel Backpack. This backpack has revolutionized the backpack industry and will change the way you travel forever :) Check it out here!
• The 31 Best Things to Do in Munich •
2-minute flight
Receive instructions from a professional
Equipment included
During this activity, you'll get the chance to fly in a wind tunnel and have a skydiving experience without all the risk! All equipment will be provided for you and a professional instructor will be there to guide you.
This 2-minute flight is a thrilling experience that will leave you wanting more!
Still haven't booked for Munich? Check out our favorite boutique hotels in Munich.
Enjoyable entertainment
Delicious Food
Visit the Rock shop
Spend the day at the famous Hard Rock Cafe that draws the rich and famous of Munich to enjoy live music in a rock n' roll atmosphere to rival the world's best.
Sit down for a freshly prepared meal, and great drinks before heading to the Rock Shop to browse through their souvenirs and trinkets.
Don't book! At least, not before you've seen Munich's top hostels!
2-hour concert experience
See the Munich Philharmonic Orchestra
Enjoy classical music
Sit back for the experience of a lifetime in one of the most important Rococo theaters in Europe. Enjoy incredible acoustics while watching the masters at work.
If you're a fan of classical music this is a must visit during your Munich sightseeing.
Need more info? Here's a rundown of things to do in Hamburg to fill your time there!
1 full-day pass
Discover over 3000 creatures
Touch sea animals
During this activity, you'll get the chance to see Germany's largest variety of shark species as well as their new turtle exhibition. Many other displays await you if you decide to spend the day at one of the most fascinating things to do in Munich.
Be sure to visit all the displays before moving on to your next activity!
Brussels is alive! And you'll find these party hostels have some of the best events around!
Watch classical music being performed
Enjoy dinner and a beer/wine tasting
1-hour concert
Watch incredible classical music being played at the very concert hall where Mozart himself used to play. During the concert, you can immerse yourself in the historic atmosphere that this beautiful concert hall so eloquently brings to life.
Be sure to book your spot well before the concert!
| Pro Travel Tip
Don't just travel – elevate your journey with WayAway Plusr. Its travel concierge service is ready to help you 24/7 with any trip-related issues. You also get access to city guides written with local experts, and a sea of cashback offers that will pay for your membership in no time!
#6 – Visit the Alte Pinakothek
Artwork that covers many centuries
Started in 1836
Beautifully designed art gallery
The Alte Pinakothek was started in 1836, but its artwork dates back even further than that! The artwork is from between 1200 and 1900, making it an incredibly diverse collection.
You can expect to see works from masters such as Peter Paul Rubens, Albracht Durer, Van Dyk, Leonardo Da Vinci and Rembrandt, just to name a few.
Need to save money? Check out the cheapest hostels in Munich!
#7 – Visit Neues Rathaus Town Hall
Architecture Fan? You'll Love This
A Gothic revival wonder
See beautiful architecture
See automatons acting out 1600s scenes
Visit this spectacular town hall that chimes throughout the day to signal the hour. Pop inside and scale the 85-meter high building to take in beautiful views of the Alps!
During the day, automatons act out scenes from the 1600s, which give you a great idea of how things were done back in the day.
No plans tonight? Check into one of Berlin's party hostels for more than just a place to sleep!
2-hour concert
Listen to classical music masterpieces
Admire the beautiful palace
See an incredible concert in the birthplace of King Ludwig II and in the location that he spent the majority of his childhood. Enjoy the sights of this spectacular architecture.
Whether you're an architecture or music fan, this concert is one of the best things to do around Munich!
Looking for something different? Check out our guide to party hostels in Munich!
#9 – Stroll Through the Englischer Garten
One of the Best Free Things to do in Munich
Free!
Created in the 18th century
370 hectares of lawn
The Englischer Garten is an expansive lawn that extends an impressive 370 hectares through the city and is one of the worlds largest urban parks. You can expect to see tree groves, waterways, and pastures, as well as many other Munich activities!
Be sure to spend some time exploring the area, as there's so much to see in this great big Munich tourist attraction!
Heading to Berlin? Save some money with our guide to the coolest hostels in Berlin!
90-minute climbing experience
Different degrees of difficulty
Views of the Tegernsee Alps
This fun activity offers a degree of difficulty for every climbing ability. If you've never climbed before, this is still an incredibly fun experience that allows you to test your limits and push yourself.
The climbing experience is very safe and fun for the whole family!
#11 – Explore Marienplatz
One of the Best Fun Things to do in Munich!
Always brimming with locals
Center of Munich since the 12th century
Free!
Marienplatz is a square named after the Marian Column that was raised in the 17th century, to celebrate the withdrawal of Swedish troops from Munich after the 30-year war.
There's always plenty of activity in the square, especially over the holiday period when the Christmas market is in full swing. This is by far the best way to get into a festive mood!
45-minute surf
Surf all year round
For beginners and advanced surfers
During this activity, you'll learn the basics of surfing from a professional instructor before heading into the water to give it a go.
If you're wondering what to do in Munich Germany, this is the perfect activity to get you in that holiday mood!
Will you be in Berlin a while? Here's your guide to the top day trips from Berlin for exploring the area!
#13 – Explore the Deutsches Museum
Spend the whole day
On an island
Maps the development of science and technology
The Deutsches museum that maps the development of science and technology in Germany, is filled with interactive exhibits that are fun for the whole family.
This Munich, Germany attraction can keep you occupied for a whole day, but if you only have a few hours to spare, be sure to plan what you'd like to see
5-hour activity
Learn about the area
Visit many Munich top attractions
On this 2.5 hour segway tour, you'll glide through the streets with a professional and knowledgeable guide who will teach you about the area and give you insights into Munich's interesting history!
During the tour, you'll stop off to take a closer look at many of Munich's tourist attractions.
#15 – Give River Surfing a Go
One of the More Unique Things to do in Munich
Munich is the birthplace of this unusual sport
Free!
In the Englisher Garten
While visiting the Englischer Garten, you may want to give the unusual sport of river surfing a try! The Eisbach canal has many standing waves along the canal which can be so much fun to ride!
Local surfers often compete to see who can stay on the wave the longest. Be sure to check out these river surfing tips before you take on the big standing waves.
Munich is spectacular! Especially since you can take day trips to see the whole region!
5-hour activity
Learn the history of the Nazi movement
Discover the darkest moments in history
On this tour, you'll visit historical Nazi sites and learn all about Adolf Hitler's rise to power. This activity gives you interesting insights into the cities dark past.
You'll also learn about the White Rose Resistance Movement, a much more positive and uplifting angle to the story.
Need to save money? Check out the cheapest hostels in Berlin!
#17 – Drink Beer in the Great Outdoors
One of the best Cheap Things to do in Munich
200 beer gardens in Munich
Largest beer garden in the world
Seats 8000 people
Munich is home to some of the best beer gardens in Germany. Expect long wooden tables with a natural covering under the beautiful chestnut trees.
Hirschgaretn is the largest beer garden in the world, seating over 8000 people! Giving it a try is well worth your time while you're in Munich.
3-hour activity
Sample Munich's finest beer
Feast on traditional food
On this 3-hour guided food and drinks tour, you'll get the chance to visit the beer and Oktoberfest museum as well as do some sampling of your own.
Indulge in the finest beer that Munich has to offer, as well as scrumptious traditional meals.
Stay close to the action! We have an article specifically for the best hostels near Frankfurt!
#19 – Shop at the Farmers Market
Daily outdoor farmers market
Over 140 booths
Meet and mingle with locals
Viktualienmarkt is Munich's everyday farmers market that allows you to do your grocery shopping in a lovely setting.
You'll also be able to eat on the go by ordering some of Germany's finest foods – pretzels and sausages. The market began in the 19th century and has plenty of interesting history to learn about.
Ready to book? We've put together our favorite places to stay in Nuremberg so you don't have to stress!
8-hour activity
Visit the summit of Zugspitze
Bobsled on glacial ice
Ride a state of the art cable car to the summit of Zugspitze while enjoying incredible panoramic views of the surrounding ice-capped mountaintops.
Spend some time bobsledding on glacial ice before catching a ride back down the mountain. This is easily one of the best things to do in Munich.
First concentration camp
6-hour activity
Operational for 12-years
Dachau was the first permanent concentration camp built by Nazi Germany and was operational for the 12 years Adolf Hitler was in Power.
During this time hundreds of thousands of prisoners passed through its gates. Learn all about this terrifying time in human history at this meaningful memorial site.
#22 – Stroll Through Pinakothek der Moderne
Modern art museum
Most celebrated artists of the past 100-years
Enjoy different art styles
At this modern art museum, you'll get the chance to see masterpieces from some of the greatest artists of the last century. Namely Kirchner, Kandinsky, Franz Marc, and Andy Warhol.
Stroll through the art gallery at your own leisure observing some of the best 20th-century artworks.
Will you also visit Dusseldorf? Check out where we like to stay in Dusseldorf!
90-minute activity
Visit the cities spookiest places
Hear ghost stories
Tour the old town and learn about the many ghosts that inhabit the area. Hear stories of those that were tortured to death. Keep your ears peeled, allegedly you can still hear their screams.
See 'the devil's footprint' and the places where witches sighed out their souls. Because of the spooky nature of this content, it's recommended for adults or children over the age of 12.
#24 – Visit the Asam Church
All Ages will Love This SIte
Extravagant late baroque church
Was built to be a private chapel
Over-the-top interior decoration
This church was built by the brothers Asam, one of which was a sculptor, and the other a painter. They built the church to be a private chapel, unattached to any religious order. This allowed them to break a few late Baroque rules.
The church is covered in gold, statues, figurines, and adornments, making it quite the eye-full.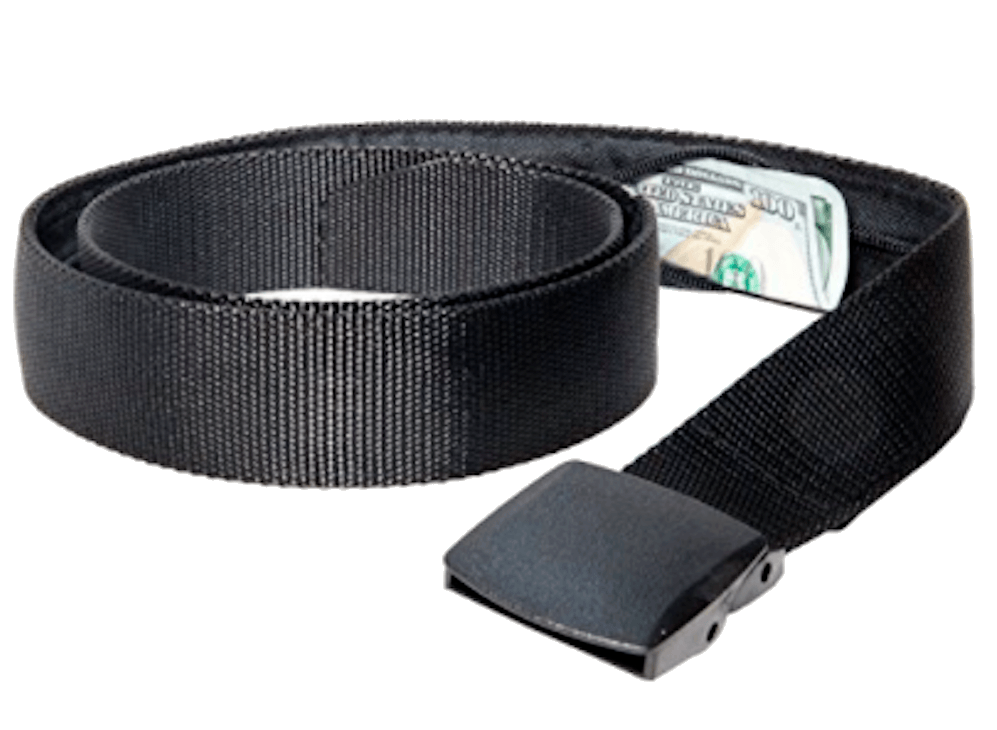 If you are traveling you should ALWAYS have emergency cash hidden on you! Security belts are great because they are affordable and can fit a ton of stuff in them (great for peace of mind!). Check out our favorite travel belt!
Do as the locals do
5-hour activity
Make new friends
Experience Munich's thriving nightlife with a group of other like-minded travelers. On this tour, you'll visit 4 of Munich's most popular bars and sample some of their finest beers.
Party with the locals and get to know the city from a completely different perspective.
#26 – Explore the Bavarian National Museum
Inaugurated by King Maximillian II
Started in 1855
Diverse collection
This activity requires plenty of time to be explored! In this museum, you'll find everything from artworks and sculptures, to antiquities of every kind.
If you're interested in seeing how people lived through the ages, this is a great place to start your exploration!
4-hour activity
Expert guide
Learn the history of Munich
On this fun and exciting bike tour, you'll get to learn the history of Munich on the go. You'll also get to stop off and take a look around some of the best sites in Munich.
Your expert guide will be happy to answer any questions you have along the way!
#28 – Visit the BMW Museum
A Must do for Motorcar Enthusiasts
Built in 1973
Dedicated to all things BMW
Futuristic building
In this museum, you'll see the technology development that's taken place since BMW first originated. You'll also see cars, motorbikes, aircrafts and even some outlandish concept vehicles.
If you love motorcars, this is a must visit during your time in Munich!
Which parts of Munich are safe to stay in? We've got you covered in our where to stay in Munich guide!
Tour the gourmet food market
Expert guide
2-3 hour activity
Explore Munich's largest market with an expert guide by your side. You'll get the chance to taste cheese and bread from different regions as well as exotic fruit!
Enjoy the bustling activity that this market has to offer and get a taste of daily life in Munich.
#30 – Stroll Through Olympia Park
1972 Olympic games venue
Many activities
Beautifully lush area
Olympia Park is an incredibly beautiful venue that you can explore at your own pace. There are so many activities you can take part in, including zip-lining over the stadium.
In the summer you'll find a lively amusement park, while in winter you can ski on the hills.
5-hour activity
Fully guided tour
Visit significant venues
During your walk through the streets of Munich, you'll visit the beer halls that Hitler frequented and gave many of his important speeches.
You'll also learn about Nazi marching grounds and visit memorials for Nazi opponents. Many of Munich's buildings carry a dark and heavy past that you will learn about on this tour.
Conclusion
A visit to Munich, Germany, means learning about the dark past, but it also means exploring the exciting and uplifting places to see in Munich. This beautiful and historical city has so much to offer, and there are plenty of activities to try out during your stay!
Now that you know all about the best things to do in Munich, it's time to start planning your Munich itinerary. Be sure to add some of our top recommendations to your vacation to-do-list.
From enjoying their luscious, green gardens, to bobsledding in the Alps, this is such a diverse location that has so much to offer! So what are you waiting for? Your Munich Vacation awaits you!
***Disclaimer*** Some of the links in this post are affiliate links. This means that if you book your accommodation through the site, One Weird Globe will earn a small commission at no extra cost to you. Your support helps me keep the site going :)
Latest posts by Clair Ricketts
(see all)