Though it is still somewhat up and coming as a tourist destination, Leed's status as Yorkshire's capital of cool has turned it into an attractive city for visitors! The major student population makes it a great destination for nightlife, dining and shopping in the north of England.
As tourism is still developing in the city, finding the best place to stay can be tricky. Many of the areas are purely residential, however, they still have a lot to offer guests staying in nearby districts.
That's why we've created this guide! We have figured out the seven best areas in Leeds with accommodation options and categorised them by what they are best for.
So let's just get started!
Quick Tips – Where to Stay in Leeds
Where to Stay in Leeds
Looking for a specific place to stay? These are our highest recommendations for places to stay in Leeds.
From the second you hit the door you will know you are home! With its very own terrace, sunny rooms, and warm atmosphere, this  BnB has the kind of boutique feel that will make you never want to check out! Located in the heart of Leeds, you can't find a better stay!
As the only hostel in the city, this easily takes the top spot of accommodation choices for backpackers in Leeds! They have a customer friendly ethos that draws upon experiences of other backpackers to create an excellent hostel with a great atmosphere. They even have a complimentary breakfast.
Best Budget Hotel in Leeds
Jurys Inn Leeds might be a four-star hotel, but it is still well within the realm of budget-friendly accommodations! The great prices combined with the excellent facilities and service make it the top choice for those sticking to a budget whilst in the city. It is also well located right next to the canals.
Best Luxury Hotel in Leeds
Dakota Leeds is the only five-star hotel in the city, and it is easy to see why it is so highly rated with previous guests! The gorgeous rooms offer a modern take on a classic design, creating a calm and stylish atmosphere. The facilities are second to none, and guests are rewarded with discounts on local attractions.
Leeds 7 Best Neighborhoods to Stay in
Let's take a look, in more detail, at the five best neighbourhoods in Leeds. Each caters to different interests, so be sure to pick the neighbourhood that's right for you.
Neighborhood #1 – Civic Quarter
Best neighbourhood in Leeds for your first time!
COOLEST thing to do in Civic Quarter – catch a live concert at the O2 Academy Leeds, featuring local and international acts
BEST place to visit in Civic Quarter – head to Park Square where you can admire the unique architecture including a replica Moorish palace
The Civic Quarter is the beating heart of Leeds, where many of the major historic and cultural attractions are based! For any new tourists to the city, this is a great first point of contact to get you oriented with Leeds and all it has to offer. With great bars and restaurants, everything you need is located in the Civic Quarter.
For this guide, we also include the Financial Quarter in this area as it is nearby! This is an uber-modern area that, whilst mostly filled with offices and businesses, still has plenty to offer tourists. The main attraction in the area is Park Square, with its eclectic collection of architectural styles.
More Awesome Things to do and see in Civic Quarter
Learn about the history of the city and the wider Yorkshire region at Leeds City Museum

Check out local and international artwork at Leeds Art Gallery, before heading next door to the Henry Moore Institute to admire the sculptures

Sample some typical British pub grub, as well as a good selection of lagers and ales, at the Picturehouse

Revolution Leeds has a great selection on both alcohol and food, and runs a daily happy hour – perfect if you're on a budget!

Head to the Electric Press – a restored building that not only houses the Carriageworks Theatre, but also a good range of bars and restaurants with al fresco options
Best Air BnB in Civic Quarter
With all the best restaurants and bars nearby, you will literally be staying in the heart of Leeds! This homey BnB will make you fall in love with its warm rooms and thoughtful touches! From the great location to the relaxing vibes, there is no better place to call home!
Best Hotel for Backpackers Civic Quarter
Arena Village is a capsule hotel right in the centre of Leeds, providing you with a hostel atmosphere that comes with a little more privacy! Each pod has its own light and charging ports, and rooms are equipped with desks and en-suite bathrooms. Free high-speed WiFi is available throughout the property.
Editor's Note – Have a look at our guide to the best hostels in London
Best Budget Hotel in Civic Quarter
Situated right in the heart of Civic Quarter, ibis are known internationally for their budget-friendly comfort! This hotel, whilst well priced, has heaps of additional extras to give you an excellent experience whilst in Leeds. They provide a complimentary breakfast, as well as WiFi and parking facilities.
Best Luxury Hotel in Civic Quarter
As the only five-star hotel in Leeds, the elegant Dakota Hotel is by far your best option if you are looking to splurge and want to be based centrally! Rooms are air-conditioned and come with luxury ensuites with monsoon showers. There is a cocktail bar on-site, and a full English breakfast is provided every morning.
Check this out – these are the wildest and craziest party hostels in London!
Neighborhood #2 – Briggate
Where to stay in Leeds close to everything!
COOLEST thing to do in Briggate – shop until you drop at Trinity Leeds, the largest shopping centre in the city
BEST place to visit in Briggate – learn about the early beginnings of the city at Leeds Civic Trust's Heritage centre
Briggate is a major thoroughfare through the city centre and the hub for shopping in Leeds! The surrounding areas make up the southern half of the city centre, keeping you well connected with all other areas of the Yorkshire capital. Alternative culture mixes with upscale boutiques to create a truly unique atmosphere.
The Exchange Quarter and the Calls also make up part of this area, giving you access to the latest attractions in cultural entertainment in the city! There is also a great selection of local restaurants, as well as many of the city's nightclubs. If you want to be centrally located, this is the place to be.
More Awesome Things to do and see in Briggate
Head to The Ship, a typical pub just off Briggate that offers beer, roast dinners and – of course – plenty of Yorkshire puddings

For a more relaxed shopping experience, head to Victoria Quarter – a shopping centre that consists of Victorian style arcades with glass ceilings

Wander down the Briggate itself to discover chain stores and local boutiques – as well as street performers during the summer

Head to the Everyman Cinema where you can watch the latest blockbusters from the comfort of a private armchair

If you're heading on a night out, the Stone Roses Bar – dedicated to the titular band – is one of the most popular nightlife spots in town
Best Air BnB in Briggate
Bringing together boutique style and vintage charm, this apartment will give you a BnB stay unlike any other! Other than its trendy and spacious rooms this stay is perfect for travelers looking to take in the sights or have a crazy night out on the town!
Best Hostel Briggate
Though Russell Scott Backpackers is the only hostel in the city, it still offers fantastic service and great prices! High-speed WiFi, bed linens and breakfast are all included in the room rate, giving you an extra touch of luxury during your stay. It is only a five-minute walk from the train station.
Need to stay near the airport? These are the top hostels near the Stansted airport.
Best Budget Hotel in Briggate
Another great option close to the train station, the Cosmopolitan Hotel is elegantly designed and well located for exploring the best of the city! Free WiFi is available in all rooms, as well as power showers and hot drink making facilities. A complimentary breakfast is offered every morning.
Traveling on a budget? Have you seen our cheap hostel recommendations for Manchester?
Best Luxury Hotel in Briggate
This traditional hotel is housed within a restored Victorian building, allowing guests to experience the history of the city! The large rooms are well decorated with modern fixtures and fittings, and come with luxury bathrooms suites. Guests are provided with complimentary passes for the nearby spa and health centre.
The Best Travel Backpack EVER MADE!?!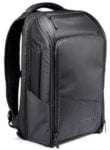 We are obsessed with backpacks – we've tried them all! And our favourite carry on backpack in the WORLD is the Nomatic Travel Backpack. This backpack has revolutionized the backpack industry and will change the way you travel forever :) Check it out here!
Neighborhood #3 – Holbeck
Where to stay in Leeds for nightlife!
COOLEST thing to do in Holbeck – sample local craft beer and discover how it is produced at Northern Monk Brewing Co
BEST place to visit in Holbeck – discover modern art at the Tetley – a restored former brewery on the riverside
Though Holbeck once had an undesirable reputation, it has since been transformed into a vibrant cultural hub! Most of the well-established nightlife venues are based in the City Centre, however, Holbeck is rapidly becoming the place to go for modern bars and clubs. Locals and visitors alike unwind in this modern region of the city.
The neighbouring Docks area also contains some excellent tourist attractions such as art galleries, museums and sculptures! Located just south of the river, Holbeck is well connected to the city and has a growing tourism infrastructure. This makes it the best option for discovering a city in renewal.
More Awesome Things to do and see in Holbeck
Holbeck Urban Village is the centre of restoration in the area, and a great place to discover new bars, restaurants and clubs

History enthusiasts will love the Royal Armouries Museum – one of the largest collections of armour and weapons in the country

Take a tour down the river and local canals with Yorkshire Hire Cruisers – they offer guided tours and boat hire facilities

There are plenty of excellent bar crawls around the area – head to The Hop, a local pub, to discover one of the most popular

Beat the hangover at Out of the Woods Juice Bar – offering a wide range of smoothies, fruit juices and delectable breakfast dishes!
Best Air BnB in Holbeck
Located just a short walk away from the city center, this BnB will strike that perfect balance between being in a quiet neighborhood and having all the best sights nearby! With an atmosphere that reminds you of your house back home, there is no better place to base yourself out of!
Will you also visit Lake District? Check out where we like to stay in Lake District!
Best Hotel for Backpackers Holbeck
Right next door to the Armouries Museum, Holiday Inn Express Leeds Centre is well located for discovering the top attractions in the area! Holiday Inn are known internationally for their budget-friendly comfort, and this hotel is no exception. The contemporary rooms are packed with mod cons, and WiFi is available throughout.
Like AMAZING hostels? Check out our guide to the coolest hostels near Kings Cross – for any budget!
Best Budget Hotel in Holbeck
Despite being a four-star hotel, Jurys Inn Leeds offers great prices – perfect for budget travellers looking for a bit of an upgrade! The modern bar and restaurant area offers fantastic cuisine, as well as a complimentary breakfast each morning. Rooms are spacious, with luxury furnishings and free WiFi.
Best Luxury Hotel in Holbeck
This is one of the closest hotels to Holbeck Urban Village, placing you right in the heart of this modern area! Rooms are bright and airy and come with full soundproofing allowing you a peaceful night of sleep. A buffet breakfast is provided as part of the rate, as well as complimentary private parking.
Heading to Gatwick too? Save some money with our budget guide to best hostels near Gatwick Airport
Neighborhood #4 – Roundhay
Best neighbourhood in Leeds for families!
COOLEST thing to do in Roundhay – enjoy the excellent facilities at Roundhay Park, including golf courses, forest walks and beautiful gardens
BEST place to visit in Roundhay – visit Tropical World, a popular family attraction with a wide range of animals on display
Located in North Leeds, Roundhay is a leafy suburb offering a calm respite from the hustle and bustle of the city centre! The large Roundhay Park is perhaps the most popular attraction, acting as a great place to enjoy long walks and admire the nature. This calm atmosphere makes Roundhay an excellent choice for families.
It is also a great option if you want to experience Leeds like a local. Many of the restaurants, shops and bars in the area are locally owned and have become institutions in their own right. It is also well connected to other great areas, including Chapel Allerton.
More Awesome Things to do and see in Roundhay
Wander through the Canal Gardens to admire the huge rose garden areas and soak up the relaxing vibe

The Roundhay Fox is a well-known pub in the heart of the region, with a charming English atmosphere and great food menu

Visit Haley & Clifford, a local deli that is well known for its vast selection of local cheeses, baked good and smoked meats

If you are interested in high fashion, Room7 is the place to go – it has a boutique atmosphere and some unique items

Possibly the most famous restaurant in Roundhay, the Flying Pizza offers some great Italian style cuisine with a local twist
Best Air BnB in Roundhay
Complete with its very own garden, from the second you hit the door to this inviting house you will know you are home. With parks, bars, and restaurants nearby, you will find just as much to do during the day than at night!
Best Hotel for Backpackers Roundhay
Though this two-star hotel is quite basic, the prices are unbeatable – making it the perfect option for backpackers and families on a budget in Leeds! All of the rooms have ensuite bathrooms, as well as free WiFi. A full English breakfast is provided every morning, and vegetarian options are available.
Best Budget Hotel in Roundhay
Located on the boundary between Roundhay and Chapel Allerton, the High Bank Hotel is well placed for exploring both regions! They serve a vegetarian breakfast every morning and have free parking available on site. Rooms come with televisions and coffee making facilities, as well as complimentary toiletries.
Best Luxury Hotel in Roundhay
Whilst there aren't any luxury hotels in Roundhay, Open Door offers some excellent Serviced Apartments across Leeds – including Oakwell House in the heart of Roundhay! This three bedroom apartment is perfect for families and large parties looking for something a bit more private than a hotel.
MUST READ – Heading to London next? Check out our post about some of the most fun day trips from London!
Neighborhood #5 – Headingley
Where to stay in Leeds on a budget!
COOLEST thing to do in Headingley – catch a local cricket or rugby game at Headingley Carnegie Stadium
BEST place to visit in Headingley – visit the Far Headingley conservation area to check out the old houses and boutiques
Headingley is a popular suburb with local students, which makes it one of the most budget-friendly areas of the city! There is a train station in the area, giving you easy access to the city centre in just a few minutes. It also has a great bus network, ensuring late night access if you are exploring the nightlife of the centre.
Besides its budget-friendly dining and great connections, Headingley has some great attractions in its own right. The main rugby and cricket stadium in the city is located in the area, letting you take in the atmosphere of two of England's most popular sporting events! Neighbouring Hyde Park is also great if you need a more relaxed vibe.
More Awesome Things to do and see in Headingley
Wander around the Hollies arboretum at Leeds Metropolitan University – perfect if you just need to unwind

Check out some of the unique monuments in the area, including the Bear Pit – a disused zoo that still remains abandoned

Try out the Otley Run pub crawl along Otley Road – the main street in the area where many of the students go to drink

Head to the farmer's market at Rose Garden where you can pick up some local produce at a low cost

Sample typical British fish and chips at Bryan's – a traditional chippy dating back to the early 20th century
Best Air BnB in Headingley
This is one cozy and homey stay that packs quite a punch! Located in a garden with tons to do nearby, you will not find a better location in Headingley! With its sunny rooms and a relaxing atmosphere, you will feel right at home in Leeds!
Best Hotel for Backpackers Headingley
This quaint B&B is situated right next to the rugby and cricket stadium! They provide a hot English breakfast every morning, and free parking is available on-site. The large communal lounge area is the perfect space for meeting other guests – making it a great option for backpackers in the area.
Best Budget Hotel in Headingley
Rooms at the Ascot Grange are simple, yet elegant – perfect if you are on a budget but still want basic comforts! The on-site restaurant is popular with locals and serves excellent food at great prices. A vegetarian breakfast is provided every morning, and free WiFi is available in the rooms and common areas.
Best Luxury Hotel in Headingley
For a little bit of four-star luxury, Headingley Lodge is the place to be – especially if you want something a little bit cheaper than the other splurge options in this guide! Rooms come with luxury toiletries, large work areas and free high-speed WiFi. Complimentary parking is also available to guests with cars.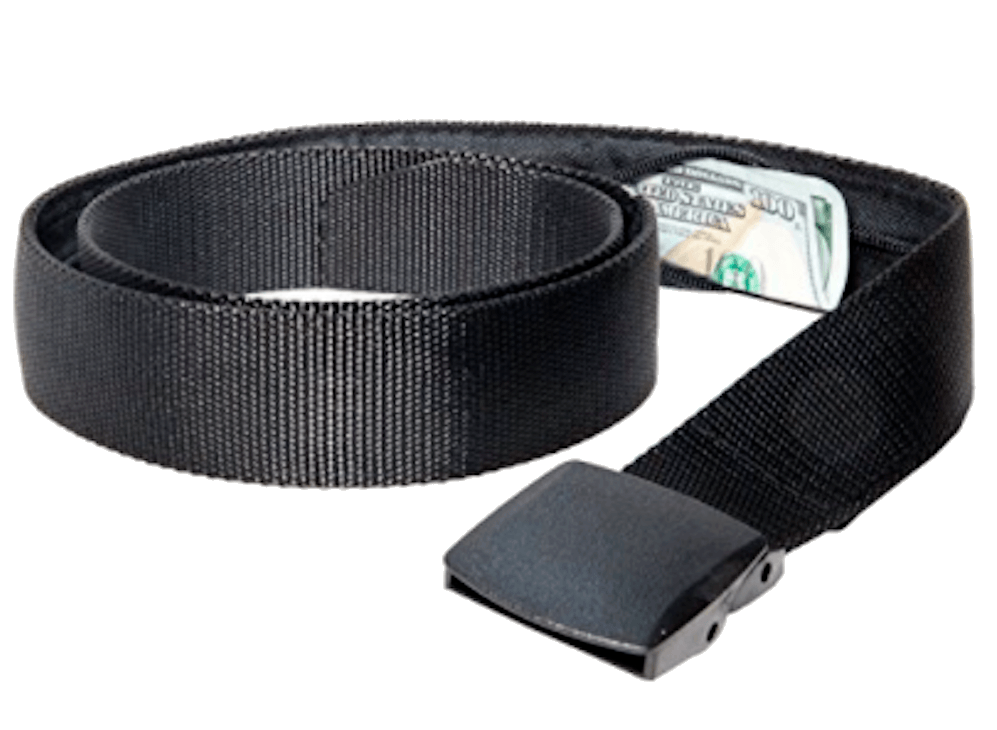 If you are traveling you should ALWAYS have emergency cash hidden on you! Security belts are great because they are affordable and can fit a ton of stuff in them (great for peace of mind!). Check out our favorite travel belt!
Neighborhood #6 – Chapel Allerton
Best neighbourhood in Leeds for couples!
COOLEST thing to do in Chapel Allerton – take a walk through the romantic Gledhow Valley Woods area
BEST place to visit in Chapel Allerton – pick up independent books and quirky craft items at Radish
Chapel Allerton neighbours Roundhay, and is known for its calm, yet upmarket, atmosphere! This is a great choice for couples visiting the city – especially if you want a bit more of a relaxed vibe than the city centre. The streets are lined with boutiques, local restaurants and easy going bars.
Popular with young professionals, Chapel Allerton has a youthful vibe without the noise of the student districts! Whether you want a romantic stroll, fantastic date night venue or simply a place to enjoy a good glass of wine, Chapel Allerton is worth considering. It is also well connected with the city centre by public transport.
More Awesome Things to do and see in Chapel Allerton
Check out Seven, a theatre and art centre in the area with a great selection of local performances and exhibitions

For a great date night venue, head to Casa Mia Grande – a Leed's institution, it serves authentic Italian cuisine

Further North is a local bar serving a selection of Belgian beers – also popular with locals, it has an easy going vibe

For something a bit more different, head to Sami's – they offer hearty North African cuisine at excellent prices

If you want unique gifts to take home, Casablanca has a great selection of goods that you won't find anywhere else
Best Air BnB in Chapel Allerton
In this Georgian villa, you will have free reign of the entire cozy loft! With a cozy vibe and warm atmosphere, are sure to feel like this BnB is your long lost home away from home! Located in a quiet neighborhood, you could not ask for a better stay in Leeds!
Best Hotel for Backpackers Chapel Allerton
Located in the north of Chapel Allerton, Best Area is a bed and breakfast with limited guest numbers – giving you a calm atmosphere during your stay! A continental breakfast is provided every morning, with vegetarian, vegan and gluten-free options available. For couples on a strict budget, this is perfect.
Best Budget Hotel in Chapel Allerton
Cowper House might be a five-star accommodation, but its status as a homestay ensures it is well priced! They also have limited guest sizes, meaning you will have peace and quiet throughout your time at the accommodation. Free WiFi is available throughout, and private parking is complimentary for guests.
Best Luxury Hotel in Chapel Allerton
Harman Suites offer two self-catering apartments in Chapel Allerton. These are great if you are in the area for a longer stay, or simply want some more home conveniences! The apartments are detached, giving you a little extra peace and quiet. The kitchens are fully equipped with modern conveniences.
Check this out – If you are headed to windsor check out our guide to Windsor's best areas to stay!
Neighborhood #7 – Burley
Best neighbourhood in Leeds for local atmosphere!
COOLEST thing to do in Burley – try out some indoor bouldering at The Climbing Lab
BEST place to visit in Burley – visit the Emmerdale Studio Experience to learn about one of the biggest soap operas in the UK
Just south of Headingley, Burley is another area that is popular with students. It has a much more local vibe than other areas close to the city centre, allowing you to experience the real Leeds! Many of the shops, restaurants and bars are locally owned – and are often more popular with residents than those in the centre.
Bordering Hyde Park, it is well connected to the rest of the city giving you easy access to all of the main attractions! Burley has a very vibrant and cosmopolitan feel thanks to the youthful atmosphere, as well as some of Yorkshires cultural highlights.
More Awesome Things to do and see in Burley
Brudenell Social Club is the beating heart of Burley's social scene where you can view concerts and exhibitions by local creatives

If you simply need to unwind after a night out on the town, or a long day of exploring, try out the holistic therapies at Hannah's Place

Relax in Burley Gardens – a heaving gathering place during the summer where you can enjoy a beer

Sample some typical English pub grub at the Cardigan Arms – they also have a delightful little beer garden for sunny days

Oxygen Free Trampoline Park is a unique attraction where you can bounce around their large trampolining areas
Best Air BnB in Burley
This is one cozy stay that you are sure to fall in love with! Putting you just a short walk away from the best bars and restaurants, you won't have to wander far for a drink or a bite! After a long day of exploring there is no better place to call it a day than from this BnB!
Best Hotel for Backpackers Burley
This quaint little B&B is ideal for backpackers that want to stay close to the centre but in a more calm location! They offer a continental breakfast every morning, setting you up for the day ahead. There is free WiFi throughout the property, as well as on-site private parking for those travelling by car.
Best Budget Hotel in Burley
Another great B&B, Avalon Guest House is a little bit closer to the centre of Burley, embedding you within the area! The continental breakfast comes with vegetarian options and is highly rated by previous guests. The limited guest numbers give it a peaceful atmosphere, and they also offer private parking.
Best Luxury Hotel in Burley
This small boutique hotel offers regular rooms as well as small apartments, giving you the choice to self cater with excellent kitchen facilities! They provide free WiFi and parking to all guests at the aparthotel. Rooms come with TVs and luxury bathroom suites, and apartments have fully equipped kitchens.
Final Thoughts on Where to Stay in Leeds?
Leeds is the cosmopolitan centre of Yorkshire and a great starting point for exploring England's largest region! The vibrant city centre offers everything you need for a short city break – with great bars, shops and restaurants around every corner.
For the best area, we have to go with Briggate! This central location allows you to get around the city easily, as well as explore further afield in Yorkshire. It is packed with great nightlife venues, as well as cultural attractions during the day.
Nevertheless, all of the areas in this guide have something to offer! Leeds is an eclectic city and absolutely should be included on any itinerary to the United Kingdom.
Have we missed anything? Let us know in the comments!
Editor's Note – No matter where you are traveling, you NEED to have great travel insurance. We have personally tested TONS of travel insurance companies, and can say without a doubt that World Nomads is the absolute best (and most affordable!). Fill out this form to get a quote for your trip to Leeds!
***Disclaimer*** Some of the links in this post are affiliate links. This means that if you book your accommodation through the site, One Weird Globe will earn a small commission at no extra cost to you. Your support helps me keep the site going :)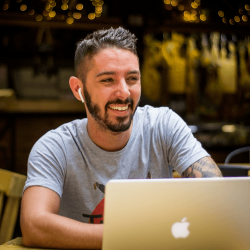 Latest posts by Aaron Radcliffe
(see all)