Full of rich culture, beautiful historical monuments, and secluded beaches, Penang is a must on any itinerary for Malaysia. The region is also well known by both Malaysians and Singaporeans as having the best cuisine in the country, making it ideal for foodies!
But Penang has a ton of cool regions, and figuring out where to stay in can be challenging. So to help we've put together this guide on the best places to stay in Penang!
By using this guide, you will be able to get a good idea of the best place to stay based on YOUR interests. Whether you're looking for the best party spot or a good place to relax as a family, our expert travel writers have written this guide to help you.
Let's dive right into the best places to stay in Penang!
Quick Tips – Where to Stay in Penang
Where to Stay in Penang
Looking for a specific place to stay? These are our best recommendations for places to stay in Penang.
Best Budget Hotel in Penang
If you're looking for a cool but budget-friendly hotel that provides a comfortable place to rest after a day of exploring Penang, then you need to check out this capsule hotel.
Best Mid-range Hotel in Penang
Expect nothing less than beautiful rooms and amazing common facilities at the Bahang Bay Hotel! The property features a sparkling outdoor swimming pool, a state-of-the-art fitness center along with a tasty restaurant.
Best Luxury Hotel in Penang
Macalister Mansion is a luxurious hotel in George Town with beautiful facilities. The hotel features a shared sun terrace that provides an excellent opportunity to socialize with other guests along with an exceptional bar and restaurant facilities.
Penang's 7 Best Neighborhoods to Stay in
Let's take a look, in more detail, at the seven best neighborhoods in Penang. Each caters to different interests, so be sure to pick the neighborhood that's right for you.
Neighborhood #1 – George Town
Best neighborhood in Penang for your first time!
COOLEST thing to do in George Town – sample the world famous cuisine.
BEST place to visit in George Town – Cheong Fatt Tze Mansion, a UNESCO Award winning landmark.
George Town is the second largest city in Malaysia and the capital of Penang. This is the perfect destination for foodies as it is famed as the food capital of Malaysia. Visitors can also enjoy the multicultural atmosphere of George Town – with Malay, Indian and Chinese communities all calling the city home.
This is a great city if you want to experience Malaysia's colonial history. There are numerous monuments and memorials across George Town to British colonists, as well as museums detailing the impact of colonialism. Many areas of George Town are filled with preserved colonial architecture, and the multicultural atmosphere comes from migrants to the area during this period.
The city also bursts with life during the night, when street vendors sell local delicacies and a wide array of bars, restaurants, and nightclubs act as meeting places for locals and tourists alike.
More Awesome Things to do in George Town
Shop at local boutiques inspired by Malay culture
See the colonial architecture of Armenian Street
Sample Indian culture in Little India
Get your creative juices flowing at The Camera Museum
Enjoy the vibrant nightlife on Upper Penang Road
Gain the best views of Penang at Komtar Tower
Learn about local Buddhist culture at Wat Chayamangkalaram
Rent a motorcycle from the many outlets across the city to get around like a local
Enjoy activities like laser tag and virtual reality at the upscale malls
Experience how locals live at the Clan Jetties, where you can see houses on stilts
Best Budget Hotel in George Town
This hotel is also well located in the center of the Old Town. Despite the low price, Hotel Jen Penang doesn't scrimp on the extras, with a swimming pool available on-site and a 24-hour reception allowing you to conveniently check-in any time. There are additional spa facilities and a buffet breakfast available for an extra fee.
Editor's Pick – These are the coolest boutique hostels in Penang (for any budget!)
Best Mid-range Hotel in George Town
Hotel Penaga is a boutique hotel situated in the heart of George Town and is equipped with a beautiful design throughout. All of Hotel Penaga's rooms feature antique furniture, restored wooden flooring and Asian art pieces, creating a relaxing and tranquil environment.
Best Luxury Hotel in George Town
This luxurious hotel takes you back to the colonial era and lets you live like the wealthiest residents of Georgetown. Each room comes fully equipped, and rooms with terraces are available. There is a shared sun terrace for mingling with other guests, and great bar and restaurant facilities on-site.
Neighborhood #2 – Butterworth
Where to stay in Penang close to everything!
COOLEST thing to do in Butterworth – visit the Butterworth Art Walk, a local attempt to rejuvenate the city.
BEST place to visit in Butterworth – Bird Park is the largest wildlife center dedicated to birds in Malaysia.
Butterworth is a very well connected area to stay in Penang. Located on the mainland, you can visit Penang Island by bridge or ferry. It is also the main gateway to other areas of Malaysia, such as Kuala Lumpur. Also – if you'll be in this area, you HAVE to check out our article about some of the other best Hostels in Kuala Lumpur.
Often missed by tourists to the region, Butterworth has recently seen a number of revival attempts. The famous Penang cuisine has made its way to the mainland and is often cheaper in Butterworth than elsewhere in the area.
There are also some excellent street art areas, as well as local boutiques showcasing local craftspeople. Butterworth is a little more industrial than other parts of the state; however, its quiet atmosphere is great if you can't handle the bustling crowds of George Town.
More Awesome Things to do in Butterworth
Visit the most beautiful temple in the city – Temple of the Ninth Emperor God
Sample Chinese cuisine at one of the many hole-in-the-wall style restaurants
Visit what remains of Pantai Bersih beach for a more secluded experience and great views to Penang Island
Check out the Hawker Centres along Jalan Raja Uda
Watch films from across South Asia at Lotus Five Star
Join the locals at Apollo Market to pick up your groceries and souvenirs
Get great Instagram shots at the secluded Tow Boo Kong Temple
Do good by assisting Shammah Children's Home with one of their local projects
Catch a ferry for good views over the city and onwards to Georgetown and other parts of Penang Island
Best Budget Hotel in Butterworth
This hotel is located close to the harbor, making it perfect for quick trips to Penang Island. A 24-hour reception is available, as well as full room service. Though the prices are low, this hotel comes with great guest reviews. This makes it a great option if you are only looking for a base to sleep at night.
Best Mid-Range Hotel in Butterworth
Bagan Suite is a small boutique hotel situated in the heart of Butterworth and offers its guests a variety of different room options, all of which come with modern and luxurious furnishings. Guests can choose between cute doubles, family rooms, and beautiful suites.
Best Luxury Hotel in Butterworth
A lavish hotel with modern and bright furnishings, Sunway Hotel Seberang Jaya is one of the most sought-after places to stay in Butterworth and the entirety of Penang. The hotel offers a range of rooms options from cozy doubles, large family rooms and beautiful suites.
The Best Travel Backpack EVER MADE!?!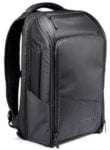 We are obsessed with backpacks – we've tried them all! And our favourite carry on backpack in the WORLD is the Nomatic Travel Backpack. This backpack has revolutionized the backpack industry and will change the way you travel forever :) Check it out here!
Neighborhood #3 – Batu Ferringhi
Where to stay in Penang for nightlife!
COOLEST thing to do in Batu Ferringhi – shopping and eating at Pasar Malam, a famous night market in the area.
BEST place to visit in Batu Ferringhi – visit the Tropical Spice Garden for an eco-friendly experience.
Batu Ferringhi is the most tourist friendly area in Penang. The town is known for its vibrant nightlife that caters heavily to the tourist market. If you are looking to get away from these major sites, you can also enjoy the secluded white sand beaches on the west end of the town.
The nightlife combines night markets, street vendors and bars to give visitors a unique south-east Asian experience. The beaches also burst into life at night, letting you continue the party outdoors in the gorgeous Malaysian warmth.
Even with all the tourism, Batu Ferringhi still retains some unique culture if you look a little further. There are museums and monuments located in the center of the town and out towards the west. You can also enjoy some delicious cuisine here, at lower prices than you would expect in George Town.
More Awesome Things to do in Batu Ferringhi
Visit Tropical Fruit Farm to learn more about local agriculture and sample some Malaysian produce
Enjoy watersports at the main beaches across the town
Check out the world's largest toy museum, and learn about what life is like for children in Penang
Grab a boat to Muka Head Lighthouse for spectacular views across the ocean and towards the rest of Penang
Hike in the Teluk Bahang forest area and discover rural life
Visit the Butterfly Farm to learn the fascinating history behind butterfly conservation and witness multiple native and exotic species.
Enjoy a massage on the beach
Best Budget Hotel in Batu Ferringhi
Alia Express Ferringhi is a super budget-friendly hotel with clean and modern facilities along with a fantastic location! The hotel is just a 5-minute walk from Penang's Batu Ferringhi Beach, where you can enjoy a range of fun activities including swimming and parasailing.
Best Mid-range Hotel in Batu Ferringhi
Bahang Bay Hotel is a beautiful four-star hotel with amazing facilities! On-site at the property you can expect to find a glistening outdoor swimming pool and a state-of-the-art fitness center along with a bar and restaurant area.
Best Luxury Hotel in Batu Ferringhi
Located a little further out of the town, this luxury accommodation is fantastic for nature lovers. You will stay in a safari tent, where you can enjoy the open air and fully appreciate the Penang forest. Mosquito nets are provided, as well as an American style breakfast every morning.
Neighborhood #4 – Tanjung Bungah
Best neighborhood in Penang for families!
COOLEST thing to do in Tanjung Bungah – try out the family friendly watersports on the beach
BEST place to visit in Tanjung Bungah – see the colorful Floating Mosque
Tanjung Bungah is the ideal location for families looking for somewhere more relaxing, but still well connected. Located halfway between Batu Ferringhi and Gurney, it is a great location if you want to explore the rest of the island with day trips.
The town itself does not have many historical attractions, but adults and kids alike will enjoy the vast array of watersports activities located on the beach. From kayaking and windsurfing to snorkeling and diving, this is a great place to try out a new activity.
There are also some great food options located in slightly more upscale restaurants than elsewhere on the island. This is a good area to splurge and sample fine cuisine while on Penang Island. You can also try some more traditional offerings at the few street vendors on the main thoroughfares.
More Awesome Things to do in Tanjung Bungah
Sample multicultural cuisine at the night market every Tuesday evening
Check out the Toy Museum to learn about some of Malaysia's most well-known toys and games
Visit the Penang Avatar Garden to see where the movies were filmed and discover a magical new universe
Discover native flora and fauna at the Botanical Garden
Sample roti bakar and other Indian delights at the many Indian Restaurants across the town
Sunbathe in peace at the secluded beach which has far fewer tourists than others on the island.
Become one with nature on the hiking trails through the forests and hills surrounding Tanjung Bungah
Best Budget Hotel in Tanjung Bungah
This hotel is well located for accessing Tanjung Bungah beach. It has individual cabins as well as a homestay. Guests are given access to a hot tub, allowing you to relax after a long day of exploring. They also provide a car rental service for exploring other areas of the island.
Recommended Article – have you checked out our article about the best day trips from Kuala Lumpur?
Best Mid-Range Hotel in Tanjung Bungah
For a little bit of a step up, the Jazz Suites offer extra comfort to guests in their fantastic apartments. There is a large pool on-site, free WiFi throughout the property, and air conditioning in each room. There's also a children's playground, great for getting the little ones to let off some steam.
Best Luxury Hotel in Tanjung Bungah
One of the best things about this hotel has to be its incredible outdoor infinity pool that floats over the ocean and provides spectacular views of the coastline. The hotel also has several other great facilities, including a fitness center, restaurant, and bar.
Neighborhood #5 – Bayan Lepas
Where to stay in Penang on a budget!
COOLEST thing to do in Bayan Lepas – learn about Malaysia's infamous durian fruit at Bao Sheng Durian Farm
BEST place to visit in Bayan Lepas – discover rural Penang life in Batu Maung Fishing Village
Bayan Lepas is a large area connected to the mainland by a bridge. This is a great base for discovering the less touristy southern half of Penang Island. It is also very close to Penang Airport, making it cheaper for transfers.
Though accommodation is around the same price as elsewhere in the region, food and souvenirs are generally cheaper, making it a great option if you are sticking to a budget. As it's a little more off the beaten path, it is also a quieter area, making it great for families and couples.
Bayan Lepas itself is quite industrial, but the surrounding area is filled with local villages and natural beauty. We suggest hiring a car if possible, as this gives you the best opportunity to explore a more authentic side of Penang.
More Awesome Things to do in Bayan Lepas
Visit the War Museum to learn about the darker sides of Malaysian history
Get up close with native reptiles at the Snake Temple
Discover marine life and learn about conservation efforts at Penang Aquarium
Walk amongst local flora and fauna at Bukit Jambul Orchid & Hibiscus Garden
Take in the great views from Bukit Genting Hill, a short and easy hike
Learn about local farming life at Saanen Dairy and Goat Farm
Shop 'til you drop at Queensbay Mall and enjoy some upscale dining options
Checkout the burgeoning art scene in Penang Artist Corner
Look at work from some more established artists at Tuanku Fauziah Museum & Art Gallery
Best Budget Hotel in Bayan Lepas
If you're simply looking for a cheap hotel that gives you a place to sleep, this is as basic as it gets. With this capsule hotel, each guest is given their own private pod with a bed and TV. Bathrooms are shared; however, they are well maintained and with lockers for storing your valuables.
Best Mid-Range Hotel in Bayan Lepas
This three-star hotel provides elegant accommodation with modern bathroom facilities and fancy common areas at mid-range prices. The hotel is well located within a 10-minute drive from Bukit Jambul Orchid, Hibiscus Farm, and the International Airport.
Best Luxury Hotel in Bayan Lepas
This hotel has everything you could need for your stay and is well located, with sweeping vistas over the sea and the mainland. There is a large pool and full fitness center for guests to enjoy. You can also opt for a hearty meal at the brasserie available in the hotel.
Editor's note – Take a look at our AMAZING guide to the best places to visit in Malaysia!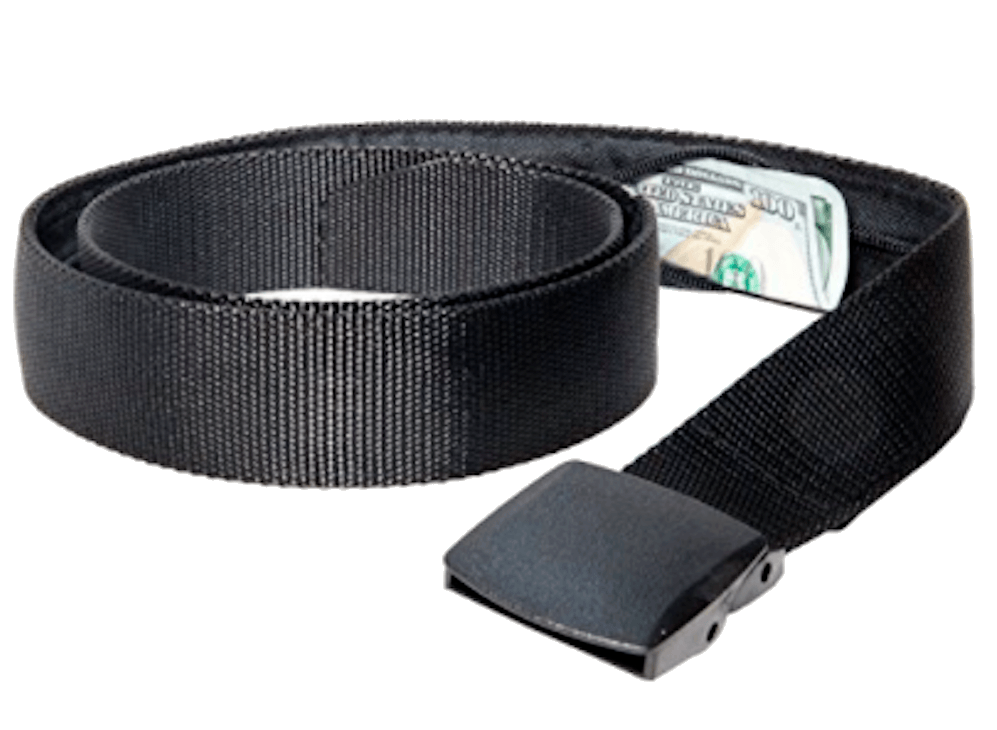 If you are traveling you should ALWAYS have emergency cash hidden on you! Security belts are great because they are affordable and can fit a ton of stuff in them (great for peace of mind!). Check out our favorite travel belt!
Neighborhood #6 – Gurney Drive
Best neighborhood in Penang for couples!
COOLEST thing to do in Gurney Drive – indulge in some retail therapy at Gurney Paragon Mall
BEST place to visit in Gurney Drive – check out Wat Chaiya Mangkalaram temple, the largest Thai temple in Malaysia
Gurney Drive is a tourist strip located close to George Town. It's a great area for splashing out on shopping, dining, and nightlife. The main street along the beach provides excellent views across the sea, as well as some good examples of colonial architecture and local delights.
There are many hawker centers in the area where you can sample some of the finest cuisines Penang has to offer. It is also packed with shopping malls that allow you to pick up some great souvenirs, fashion, and other retail goods.
Gurney Drive is also filled with spas, where you can enjoy a little bit of pampering. These spas, along with the high-class restaurants and vast shopping areas, make it a great option for couples looking for a unique getaway in Malaysia.
More Awesome Things to do in Gurney Drive
Pamper your feet at Kenko Reflexology and Fish Spa with the popular Asian fish therapy
Stroll along the seaside for great photo opportunities and local boutiques
Learn about Malaysia's Catholic minority at the Cathedral of the Holy Spirit
Enjoy lush vegetation and Buddhist rituals at the Penang Bodhi Heart Sanctuary
Discover World War II relics where the occupying British forces tried to fend off Japanese invasion at Tanjong Tokong
Gain a more peaceful insight into Buddhism in Malaysia at the Chooi Bee Keong Temple
Mingle with Penang's Burmese community at the Dharmikarama Burmese Temple
Best Budget Hotel in Gurney Drive
Located just off Gurney Drive, the YMCA Penang is a basic hostel and hotel that is ideal if you are on a budget. Couples opting for privacy can select private rooms, while still enjoying the communal lounge and kitchen. Breakfast is provided for a small surcharge each morning.
Best Mid-range Hotel in Gurney Drive
This budget friendly hotel features beautiful decor that will make you feel like you are living in luxury. All the furniture is made by local artisans, and there is a creative feel throughout the hotel. WiFi is available in all the rooms, as well as 24-hour check-in.
Best Luxury Hotel in Gurney Drive
G Hotel Gurney is the best Luxury Hotel in Gurney DriveThis hotel has luxury at its heart and will treat you like a celebrity throughout your stay. There is a full concierge service provided to all guests, as well as a large fitness suite and spa on-site for you to enjoy at your leisure. There are three restaurants available – perfect for date night!
Neighborhood #7 – Seberang Perai
Where to stay in Penang for culture!
COOLEST thing to do in Seberang Perai – explore an abandoned quarry at Guar Petai
BEST place to visit in Seberang Perai – take in the bright lights of Auto City
Seberang Perai makes up the large mainland area of Penang. Outside of Butterworth, there are many unique villages and lush natural attractions to discover. As this part of Penang is much less touristy than Penang Island, you will be able to take in the local culture and dive deep into Malaysian traditions and history.
The coastal areas are much more industrial, however, are packed with excellent food options and bustling nightlife. There are also some great examples of the flourishing art scene, with small local galleries available in almost every district – as well as quirky street art!
Seberang Perai is an excellent choice if you want to stay connected with the rest of Malaysia but do not want to stick to Butterworth itself. The whole area is very well connected with the central train station and is diverse in terms of attractions.
More Awesome Things to do in Seberang Perai
Visit one of Malaysia's largest Catholic churches in Bukit Mertajam
Enjoy an excellent hike through the Bukit Mertajam Forest
Visit the largest dam in Malaysia, Mengkuang Dam, and enjoy the calm scenery
Get great photos of the Penang Bridge across the sea towards Penang Island
Dive into rural culture at Permatang Rawa
Save on international brands at Design Village Penang Outlets
Interact with the Indian minority community at Arulmigu Karumariamman Temple
Best Budget Hotel in Seberang Perai
Located in the Seberang Jaya region, this hotel is excellent for exploring the nearby local culture. The rooms are basic but come with a small work area and WiFi. The check-in desk is available 24 hours, and the hotel is close to shopping malls and conference centers.
Best Mid-range Hotel in Seberang Perai
FUHotel is a super modern hotel with pristine amenities throughout. The hotel has a sleek look with a contemporary and urban design perfect for those business travelers.
Best Luxury Hotel in Seberang Perai
This hotel is one of the best options available on the mainland side of Penang, with a full fitness center and large swimming pool available to all guests. The rooms are beautifully decorated with quality furnishings, and the on-site restaurant has a variety of cuisines influenced by a number of Asian cultures.
Final Thoughts on Where to Stay in Penang?
Penang is a truly diverse region of Malaysia to stay in and offers the best of everything there is to see in the country. The world-famous cuisine makes it the ideal destination for foodies, with food influenced by many different cultures available in the small region.
Our pick for the best area is George Town. As the capital of the region, it truly showcases everything Penang has to offer – from great street food right through to historical and cultural attractions.
With a wide range of great hotels and hostels available in Penang, we hope this guide has helped you to find the ideal accommodation for your budget and needs.
Let us know about your favorite neighborhood in Penang in the comments below.
Editor's Note – No matter where you are traveling, you NEED to have great travel insurance. We have personally tested TONS of travel insurance companies, and can say without a doubt that World Nomads is the absolute best (and most affordable!).Fill out this form to get a quote for your trip to Penang !
***Disclaimer*** Some of the links in this post are affiliate links. This means that if you book your accommodation through the site, One Weird Globe will earn a small commission at no extra cost to you. Your support helps me keep the site going :)
Latest posts by Clair Ricketts
(see all)