Best Day Trips from Kuala Lumpur
Kuala Lumpur offers visitors a gateway into the very heart of Malaysia. From the amazing view offered by the Petronas Towers to simply strolling through its streets, the entire city is steeped in the rich and ancient history of the region.
Not all that Malaysia has to offer is kept within the city's limits, and you may be tempted to steal away from the big city to explore even more.
But where exactly are the best spots to visit outside of the city? Should you head to the famous Batu Caves? Or perhaps go visit an elephant sanctuary? Or any of the other hundred options in the area? Well, that's exactly why we've put this list together! To give you the very best day trips from Kuala Lumpur to choose from.
So read on to discover the best day trips from Kuala Lumpur with kids, as a couple, or if you're on a budget, and get the very most out of your trip!
Quick Answer: Best Day Trips from Kuala Lumpur
Best Places to Stay in Kuala Lumpur
Kuala Lumpur is a big and busy place to visit. The city has a selection of good value accommodation on offer, from trendy flashpacker digs, to swanky towering hotels. The city centre can get pretty clogged up with traffic, so no matter what your budget is you should book a room near to a metro stop.
• Best Hostel in Kuala Lumpur •
Trendy backpacker hostels are hot news in Kuala Lumpur at the moment, and this place is leading the pack. With its stream of glowing reviews, helpful staff, and a top location close to a central metro stop, there's not much more to say apart from go ahead and book it!
• Best Budget Hotel in Kuala Lumpur •
Amazing location for food, transport and culture
Offering rooms at very low prices, this is totally one of the top budget hotels in Kuala Lumpur. Rooms here are modern and clean and those higher up boast great city views. Location-wise, it's right in the heart of Chinatown and well connected by two metro lines.
• Best Luxury Hotel in Kuala Lumpur •
If you've ever dreamed at staying at the Ritz, this one is a releavity affordable way to try out that undeniable luxury. There's a selection of swish rooms complete with all of the high-end trimmings that you'd expect: it's the Ritz! The location is close to shopping malls and public transport stops.
Staying Safe in Kuala Lumpur
While Kuala Lumpur is super safe, no matter where you are traveling, you NEED to have great travel insurance. We have personally tested TONS of travel insurance companies, and World Nomads is our favorite (and most affordable!).
Fill out the form below to get a quote so you can have a stress-free time traveling around Malaysia!
Romantic Day Trips from Kuala Lumpur for Couples
View tens of thousands of fireflies from the river
Visit the historical Kota Melawati Fort
Visit the bird sanctuary near Bukit Melawati
Fireflies have always had a romantic effect on most of us, but the sights to behold at Kuala Selangor take it to the next level for you and your significant other. Your trip will begin with a visit to the old fort Kota Melawati for a taste of the region's history.
You'll then move on to a local bird sanctuary, but don't worry if birds don't appeal to you, Silvered Leaf Monkeys live there too!
Your trip with culminates as a local oarsman propels you upstream to observe the thousands and thousands of fireflies that flock to the trees at night and illuminate each and every one like tropical Christmas trees.
The magic of Kuala Selangor is absolutely spellbinding and makes for one of the best romantic day trips from Kuala Lumpur.
The Best Travel Backpack EVER MADE!?!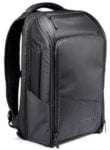 We are obsessed with backpacks – we've tried them all! And our favourite carry on backpack in the WORLD is the Nomatic Travel Backpack. This backpack has revolutionized the backpack industry and will change the way you travel forever :) Check it out here!
Dive into the food at Ipoh Market
Observe British colonial architecture
View the stunning Rail Station and Perak Tong Temples
If your significant other and you share an affinity for tasty food, then a food tour of Ipoh is one of the best romantic day trips from Kuala Lumpur for couples that you could ask for.
You'll first visit the architecturally striking Ipoh Rail Station before heading to the Perak Tong cave temples to marvel at their collection of Buddha Statues.
After the cave temples, you'll then head to the famous Ipoh Market, observing British colonial buildings along the way. Once at the market, you can wade through the endless food options to get a taste of traditional Malaysian culinary creations before heading back to Kuala Lumpur.
You'll end this trip comfortably full from delicious market food and visually striking architecture and culture, the perfect conclusion to a romantic trip with your partner.
Visit a local tea plantation
Pick your own fruit at a countryside farm
Stroll through a fruit and vegetable market
If you and your significant other agree that you need a break from the crowds of busy Kuala Lumpur, then head out to the Cameron Highlands for a day in the country.
Together, you'll explore the romantic hills as you learn about the tea growing process at a local plantation and pick your own strawberries at a nearby farm.
You can also meander through a local fruit and vegetable market as you admire the local produce, and perhaps buy a little to take back to Kuala Lumpur.
You'll then have the opportunity to enjoy a locally prepared meal together and sample some of the local dishes. Don't forget to visit the beautiful Lata Iskandar waterfall before heading back to the city in the evening.
#4 – Day Trip from Kuala Lumpur to Crab Island
Enjoy colorful murals and houses
Sample fresh seafood
Stroll through the streets of a traditional fishing village
Pulau Ketam, or Crab Island, is a small island just off the coast from the town of Port Klang and offers a full day's worth of exploring and culinary indulgences for everyone that visits.
You will find a colorful collection of murals throughout the Port Klang village as you walk or cycle your way around, and equally numerous colorful buildings that make the perfect photo backdrop.
Be sure to sample the large array of seafood at any of the village's many stalls and restaurants where you can find anything from squid, to crab, to fish and everything in between!
While there are no beautiful swimming beaches in Pulau, we still believe it is well worth a visit to explore and dive into the Malaysian fishing culture. Just remember to check ferry schedules before you go!
| Travel Like a Pro
Need help putting together an itinerary? Leave it to the travel experts at WayAway. With a Plus membership, you get access to its premium travel concierge service, as well as cashback on all your travel purchases.
#5 – Day Trip from Kuala Lumpur to Port Dickson
Relax on beautiful beaches
Visit the Blue Lagoon
Grab tasty coastal food
This lovely coastal town is the perfect choice if you're on the hunt for day trips from Kuala Lumpur by car and a beach to cool off at.
A 90 minute or so drive south from the big city will bring you to these sandy and picturesque beaches and you'll hopefully have your pick of spots to stop at and relax.
The beaches extend for miles along the coast, and the road conveniently follows suit, so simply pick the stopping point that suits you most.
Be sure to swing by the Blue Lagoon a little further south to sample its crystal clear waters and coral reef. When you're finished at the beach, head into the town for some delicious food or to visit one of the museums/galleries in town.
Best Day Trips from Kuala Lumpur With Kids
See Asian Elephants
Learn about elephant protection
Experience the local indigenous culture
An exciting trip full of frolicking elephants and fascinating history is a sure win for families looking to take a break from the city sights.
This day trip from Kuala Lumpur will take you to a historic aboriginal settlement where you can see the local culture in its day-to-day routine, and learn about the indigenous peoples of Malaysia.
After the aboriginal settlement, you'll head to the Asian Elephant Sanctuary that was specially constructed to save elephants put at risk to habitat loss. You'll learn of the destructive effects of deforestation, and the uplifting stories of these elephants being nurtured back to full health.
Enjoy watching the Asian Elephant Sanctuary staff work with these gentle giants and enjoy an included lunch before heading back to the city.
This is without a doubt one of the best day trips from Kuala Lumpur with kids, they will love being so close to these fascinating creatures, and learning about what is being done to help them.
View the oldest European architectural remains on the Asian continent
Visit the Dutch and Portuguese Squares
Stroll through the Jonker Walk Bazaar
The fascinating history and architecture of Malacca make it the perfect day trip from Kuala Lumpur with kids for those historically inclined families.
Your trip will take you from St. Peter's Church in Dutch Square off to the oldest surviving European architectural remains on the entire continent at A Famosa, a famous fort dating back hundreds of years.
You'll then pay a visit to the Portuguese Square, or mini Lisbon, for yet another architectural shift in the city before heading off to the iconic Jonker Walk Bazaar where you can wander at will and perhaps pick up a few souvenirs.
While perusing through the bazaar, don't forget to try some of the many tasty treats and local delicacies on offer!
Check this out! – Our complete guide to the most underrated and coolest neighborhoods in Kuching!
Visit the Putra and Iron Mosques
See the iconic Seri Wawasan Bridge
View the Prime Minister's Office
A Segway tour of the enchanting city of Putrajaya is the perfect day trip from Kuala Lumpur with kids.
Your trip includes a brief instructional lesson, and then your crew heads out, or rolls out rather, to find the sights. See the striking Putra Mosque as well as the most iconic bridge in the city, the Seri Wawasan.
You'll then head to the Iron Mosque and catch a glimpse of the Malaysian Prime Minister's office to round off your trip. Be sure to visit one of Putrajaya's delicious eateries after, or even during, your trip!
Visit 1 of 6 Different Theme Parks
Exciting Water Park
Spend time with the characters in Nickelodeon Lost Lagoon
If the kids need a serious break from history and sightseeing, then consider a well-deserved day off at the Sunway Lagoon Theme Park.
The park actually contains 6 different parks in one, and you can take your pick between the water park, or one of the different themed amusement parks, or head on over to Nickelodeon Lost Lagoon to visit some of the kid's favorite characters.
This relaxing family day trip from Kuala Lumpur is sure to recharge your batteries and make you ready to keep exploring the country!
Enjoy a canopy walk
Explore the area with a jungle trek
Lunch in a floating restaurant
You're sure to find something for everyone in the family with a day trip from Kuala Lumpur to Taman Negara National Park. The Park protects the largest tract of ancient rainforest in the entire country while also hosting the tallest mountain in the region.
The striking rivers have a lush canopy full of animals and adventure, and you have the perfect combination for a phenomenal family trip!
You'll have the chance to try jungle trekking, boating, and a canopy walk as you explore this majestic landscape and learn about the flora and fauna from a naturalist guide.
You'll also enjoy lunch in a scenic floating restaurant before heading back to Kuala Lumpur that afternoon.
Best Cheap Day Trips from Kuala Lumpur
Relax at the country's only casino resort
Ride the scenic Genting Skyway cable car
Visit the famous Batu Caves
If you need a break from the hustle and bustle of Kuala Lumpur and feel like experiencing a mix of history and luxury while not breaking the bank, then consider a day trip up to Genting Highlands and Batu Caves.
Take a cable car up into the cool climates and breath in the exhilarating mountain air as you escape the stifling confines of the city. Try unwinding with some cards or slots at the country's only casino resort, or blow off some steam at the theme park that comes complete with its very own simulated skydiving center.
You'll then return to Kuala Lumpur via the historic Batu Caves, where you'll see the incredible and vivid murals that adorn this cave shrine to the Hindu faith and one of the tallest statues of a Hindu deity in all of Asia.
Climb the 272 steps to the famous Hindu shrine
View the famous statue of Lord Murugan
Visit the Royal Selangor Pewter factory
If you're fascinated by the ancient history of this region, but prefer to explore on the frugal side, then take an easy day trip to the Batu Cave complex. This ancient temple is housed in a series of limestone caves that feature beautiful murals from the Hindu religion as well as several gilded alters.
The entrance to the cave is protected by a massive statue of Lord Murugan, the 2nd tallest statue of a Hindu deity in the world, as well as the iconic 272 steps to the first shrine.
Your tour will also include a visit to the world-renowned Royal Selangor Pewter factory where you'll learn the ins and outs of fine pewter craftsmanship before embarking on the return journey back to Kuala Lumpur.
Recommended Article – If you are going to stay in Penang, you should check out our article about Where to stay in Penang.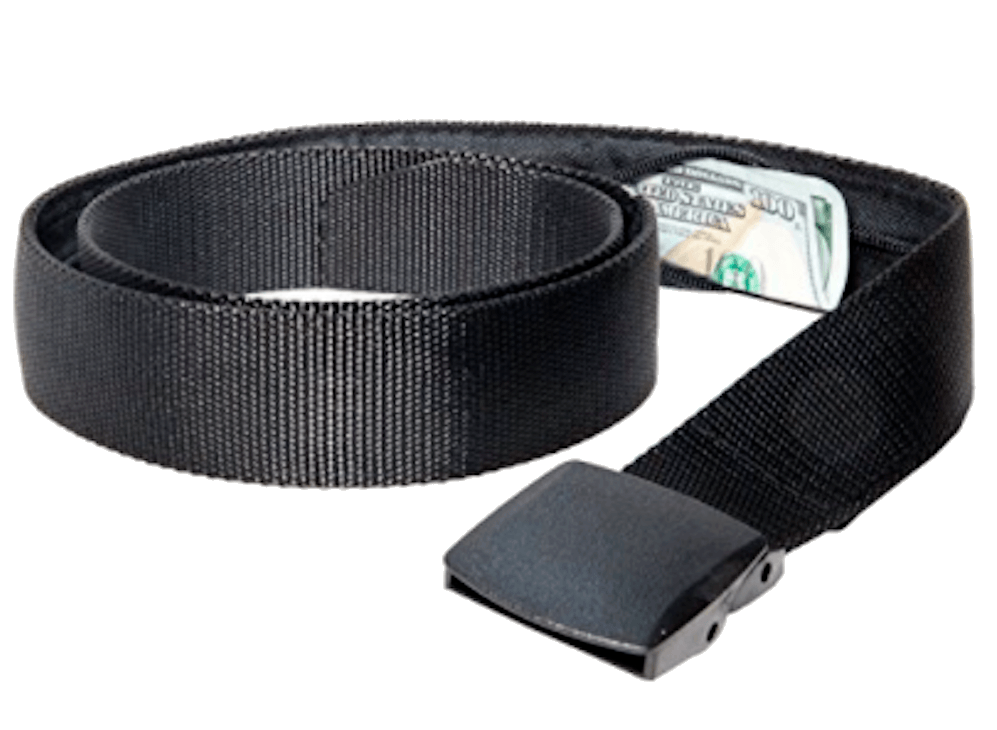 If you are traveling you should ALWAYS have emergency cash hidden on you! Security belts are great because they are affordable and can fit a ton of stuff in them (great for peace of mind!). Check out our favorite travel belt!
Visit the Kuala Gandah Elephant Sanctuary
See the enchanting fireflies of Bukit Melawati
If many of the best day trips from Kuala Lumpur that we've mentioned so far interest you, but you're on a tight schedule and prefer a quick whirlwind of all the best sights outside the city, then this is the trip for you!
You'll start with a visit to the famous Batu caves to marvel at the limestone cave shrines to the Hindu faith and famous statue guarding its entrance.
You'll then head to the Kuala Gandah Elephant Sanctuary where you'll learn of these gentle giants from the trained professionals and their lucky escape from habitat loss.
You may even be lucky enough to lend a hand in bathing the elephants in a shallow river! Your day trip will conclude at Bukit Melawati as you climb aboard a boat for a scenic trip down the river.
As the sun sets, your jaw will drop as the stunning fireflies of the region swarm along the river's bank and up into the trees, illuminating the night sky.
#14 – Day Trip From Kuala Lumpur to Bentong
Visit the Chamang Waterfall
Hike through forest preserves
Enjoy local food
For an example of small-town Malaysia away from city life, head north to the village of Bentong for an easy day trip from Kuala Lumpur by car.
The town is full of places to grab a tasty bite to eat and sample some authentic Malaysian food, and the surrounding area is bristling with nature to explore.
Visit the Chamang Waterfall in the neighboring forest reserves, and go for a hike through the endless forests to immerse yourself in the natural beauty of the country.
If you're in the mood for a more resort-like feel, head out of town to the Colmar Tropical Resort for French-themed buildings and food.
#15 – Day Trip From Kuala Lumpur to Fraser's Hill
Visit the resort town of Fraser's hill
Enjoy some of the many walks in the area
Visit Jeriau Waterfall
Perhaps one of the best day trips from Kuala Lumpur with kids or significant others is Fraser's Hill. Originally founded as a tin-ore trading post, the location now features a resort town that boasts some of the best bird watching and jungle hiking in the entire country.
The lower temperatures of Fraser's Hill provide a welcome break from the heat at lower altitudes, and the lush rainforest canopy provides the gateway to a world of romantic exploration through the ancient forests.
There are a few different food options to choose from, but the main attraction is the outdoor life. Be sure to pay a visit to Jeriau Waterfall for a refreshing midday swim during your hikes! You can also check more COOLEST places to visit in Malaysia.
Bonus Trip! – Day Trip from Kuala Lumpur to Sekinchan
Learn about the rice growing industry and culture
Visit the Paddy Processing Factory and Museum
Enjoy delicious food on Seafood Street
Sekinchan is the perfect day-trip location for viewing the work and culture that surrounds Malaysia's rice paddy industry.
The fields produce huge quantities of rice for the local food market, and the Paddy Processing Factory and Museum will give you all the information you need to understand the history and current importance of this process.
The nearby fishing village adds its contribution to this food market with an abundance of fresh-caught seafood. We highly recommend you give this delicious food a taste at one of the many eateries lining 'seafood street'.
You should also plan to visit Sekinchan's beautiful wishing tree at Pantai Redang Beach and throw your own lucky red ribbon up into its branches.
Conclusion to the Best Day Trips from Kuala Lumpur
There you go everyone! We've covered the best day trips from Kuala Lumpur for nearly every occasion. Whether you're looking for a romantic get away with your significant other or trying to find something that will keep both yourself and your kids interested, we're confident you'll find the perfect trip on this list.
We've also included a few low-cost options for those budget travelers out there. Plus, here's a guide to the best hostels in Kuala Lumpur to save you time and money while in the beautiful area.
Enjoy your trip to Kuala Lumpur and don't forget, the surrounding area is bursting with day trip opportunities!
Latest posts by Aiden Higgins
(see all)