Malaysia is a country in Southeast Asia known for some of the most exceptional landscapes and ecosystems in the world.
While the country has seen drastic changes over the past several hundred years, it continues to wow visitors with its ethnically diverse culture and history.
However, there are many people who haven't put Malaysia at the top of their travel itinerary. From the tranquil, secluded islands to the hidden, underground caves, we're here to tell you about the top places you absolutely must visit when traveling to Malaysia!
Staying safe in Malaysia
Malaysia is a relatively safe country for tourists to visit. The biggest threat to tourists is petty theft, so take precaution when walking through busy streets or neighborhoods during the day and night.
Since Malaysia is predominately Muslim, it is best to respect the local culture and customs by dressing appropriately when visiting conservative cities or mosques.
But while Malaysia is very safe as a whole, no matter where you travel you absolutely NEED to have travel insurance.
Travel insurance is the best way to keep you and your belongings safe and secure while you are traveling abroad. We have personally tested TONS of travel insurance companies, and can say without a doubt that World Nomads is the absolute best (and most affordable!). Fill out the form below to get a quote :)
#1 – Malacca Historic City
One of the nicer places in Malaysia to sightsee!
Almost half a million residents

Oldest Malaysian city
Designated as a UNESCO World Heritage Site, Malacca City is a historical capital that mixes Dutch colonial architecture with Portuguese influences. Although Malacca City as transformed into a cosmopolitan hub of shopping centers and international restaurants, it still somehow manages to remain true to its Malaysian heritage.
The historic center is quite accessible, and can easily be explored by foot or by a traditional trishaw. Home to some of Malaysia's top attractions and restaurants, you'll definitely want to add Malacca City to your itinerary!
A'Famosa Melaka may just seem like a pile of ruins, but it was actually a Portuguese fort that was built in the early 1500s. Now a great picture spot, A'Famosa Melaka is one of the last remaining European buildings in all of Malaysia.
Dutch Square sits in the middle of Malacca and is lined with bright, salmon-colored buildings on all sides. At the center is a Victorian marble fountain, which is surrounded by lush, green gardens.
Christ Church Melaka is a terra-cotta building leftover from the Dutch rule. Walk inside to see decorative plaques and wooden pews that are dedicated to different Dutch soldiers and rulers.
Our Favorite Places to Stay in Malacca Historic City
#2 – Palau Redang Islands
Restaurants are often attached to resorts

Higher prices compared to other cities

Perfect diving and snorkeling location
Only 45km away from Kuala Terengganu lies the beautiful islands of Pulau Redang. The main island of Redang is surrounded by several smaller islands, which are all protected by the Terengganu Marine Park.
The crystal waters are perfect for diving or snorkeling, which can be done directly off the shores! This relaxing island caters to travelers looking for a little more luxury on their vacation, since its home to many upscale resorts and restaurants.
Diving is by far the most popular activity on the island thanks to the vibrant coral reefs and tropical fish. There are numerous diving schools and equipment rental shops around.
Marine Park Centre can be found on Pulau Pinang Island and offers visitors a glimpse into the research that is done to protect the marine ecosystem in Malaysia.
Spa Treatments are the perfect way to relax on your vacation! Whether you're on your honeymoon or just wanting to treat yourself, you'll find some of the top spa facilities at the resorts.
Our Favorite Places to Stay in Palau Redang Islands
#3 – Penang Hill
A very cool place in Malaysia to go for a day
130 million-year-old rainforest
Can take the railway or hike to the top
Despite its name, Penang Hill is actually made up of several smaller hills which are homes to the last remaining rainforests in Penang. The top of the hill is over 800 meters above sea level, meaning it's colder temperatures make it the perfect escape from the muggy, Malaysian heat! The view from the top of Penang Hill is breathtaking, and you'll be able to see the peaks of Langkawai Mountains on a clear day.
Penang Hill Railway is the world's oldest funicular that takes you to the top of the hill. Although it crawls up the hill at a seemingly snail-like pace, you'll see forests and historic bungalows on its 30-minute journey.
Love Lock is an observation deck famously decorated with thousands of heart-shaped padlocks brought by lovers from all around the world. If you forgot yours, don't worry! Padlocks can be purchased near the deck as well.
The Curtis Crest Facility aims to inform its visitors about the conservation and protection initiatives put in place for Penang Hill. The facility also offers trails, walkways and zip lines through the rainforest for an extra fee.
Our Favorite Places to Stay in Penang Hill
The Best Travel Backpack EVER MADE!?!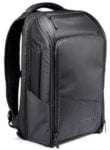 We are obsessed with backpacks – we've tried them all! And our favourite carry on backpack in the WORLD is the Nomatic Travel Backpack. This backpack has revolutionized the backpack industry and will change the way you travel forever :) Check it out here!
#4 – Kinabalu National Park
One of the most amazing places in Malaysia!
Home to the highest mountain in Southeast Asia

Plenty of outdoor activities

Several resorts and guesthouses for overnight stays
Located in northwest Sabah, Kinabalu National Park is centered around the towering Mount Kinabalu and is the country's first UNESCO World Heritage Site. Home to over 5,000 different plant species, Kinabalu National Park is an outdoor adventurer's dream! From hiking and rock climbing to paragliding and mountain biking, Kinabalu National Park has something for anyone looking for a breath of fresh air in the outdoors.
Climbing Mount Kinabalu through the Mesilau trail will take roughly two days, and should be reserved for intermediate to advanced hikers. You're required to go with a guide, where you'll climb over 3,000 meters just on your first day!
Poring Hot Springs will definitely soothe your aching muscles after spending the whole day hiking. The sulfurous pools are situated right in the jungle and attract locals as well as hikers and rock climbers.
The Botanical Site is home to plants from four different climate zones, carnivorous plants, and over 1,000 species of orchids.
Our Favorite Places to Stay in Kinabalu National Park
#5 – Cameron Highlands
A beautiful outdoor place in Malaysia!
2,000 meters high

Many agricultural farms

Sample teas and strawberries right from the farm
Cameron Highlands is home to some of Malaysia's most fertile soil, making it the perfect location for fruit, vegetable and tea farms. Tea was originally grown on the hills by the British during the colonial rule, turning Cameron Highlands into the largest exporter of tea throughout Malaysia.
Cameron Highlands is the definition of farm to table cuisine, meaning you'll taste some of the freshest produce that was most likely picked just that day.
Boh Sungai Palas Tea Estate is a sprawling plantation where you can see how the tea leaves are grown and harvested. The factory also has an on-site shop where you can purchase freshly picked tea to take home.
Cactus Valley is a tranquil garden where you can admire the different cactus species that are native to Cameron Highlands. Besides cacti, the tiered gardens are also home to a variety of fruit and vegetable plants.
Chai Kok Lim Strawberry Farm is one of the highlights of the Cameron Highland region. Grown hydroponically, the strawberries on the farm are sold fresh by the basket, or as a jam and ice cream!
Our Favorite Places to Stay in Cameron Highlands
#6 – The Perhentian Islands
Cluster of several islands

Few sights besides beaches
To experience paradise at an affordable price, spend some time on the Perhentian Islands. Backpackers and young travelers will love the party scene on Kecil, while families and honeymooners will appreciate the calmer setting of Besar. The only way to hop between the islands is by boat, and there are no motorized vehicles allowed land, which makes for a very quiet and peaceful getaway.
Although there are very few monuments and major sights on the islands, you'll still find plenty of water and beach activities to keep you entertained.
Long Beach is the primary beach located on Kecil and is the place to go for busier restaurants, bars, and nightlife. Coral Bay is also located on Kecil but tends to be more laid-back and relaxed. You'll also find amazing views of the sunset from this side of Kecil.
Teluk Dalam is an isolated beach on Besar and has some of the cleanest, whitest sand in all of Malaysia. Love Beach is also located close to Teluk Dalam and is a popular hangout for visitors who want to socialize and have a couple of beers.
Diving the Perhentian Islands is very popular, as the waters around the islands are part of a protected marine park. You'll find plenty of dive schools and equipment rental shops scattered around both the main islands.
Our Favorite Places to Stay in The Perhentian Islands
#7 – Danum Valley
Over 15,000 types of plants

No human inhabitants or settlements
The conservation area of the Danum Valley is a vast and wild natural reserve that is home to over 400 kilometers of untouched forest. Leeches are everywhere, so if you're planning to hike the valley, dress appropriately in sturdy hiking boots and leech socks!
Orang Sungai is home to the ancient ruins of burial coffins that have been left by inhabitants that lived in the jungle centuries ago. Exploring the indigenous graveyards and coffin remains gives a rare glimpse into how these "river people" lived in the Danum Valley.
A Night Safari gives visitors the unique opportunity to see the rainforest from a different angle. Take a guided tour by 4×4 where your guides will point out the native flora and ecological plants with just a flashlight.
Canopy Walks take you on a journey 30 meters above the ground for the jaw-dropping bird's eye view of the Danum Valley. You'll need to climb up a wooden ladder to reach the canopy boardwalk, but the vantage point from the top is worth overcoming your fear of heights for!
Our Favorite Places to Stay in Danum Valley
Further Reading – Have you seen our guide to the most underrated and amazing neighborhoods in Kuching?
#8 – Alor Setar
One of the most underrated places to see in Malaysia!
Few tourists

Big city with several ancient temples and ruins
Alor Setar is the capital of Kedah and is a hidden capital city that is often overlooked by tourists. Just 55 km south from the popular city of Langkawi, Alor Setar has enough temples, museums, and galleries that can be explored over several days.
You'll find the benefits of a bustling city like large hotels and restaurants, but also bits of history scattered around, like the 250 million-year-old Gunung Keirang hill.
Zahir Mosque is a fascinating landmark that is one of the largest and oldest mosques in Malaysia. Built in 1912, the mosque is ornately decorated in white marble and lights up the night sky when the sun goes down.
Alor Setar Tower is a communication tower where you can ride to the top for a picturesque view over the entire city. You'll also find a revolving restaurant at the top if you're feeling hungry!
Menara Jam Besar is the yellow clock tower that overlooks the Zahir Mosque in the center of the city. Built in the early 1900s, the clock was designed to ring at the same time as the Zahir Mosque's call to prayer.
Our Favorite Places to Stay in Masjid Zahir in Alor Setar
#9 – Ipoh
Cheap and tasty food

Stunning limestone caves
Nestled in the middle of Perak State is Ipoh, a tourist-free city known for incredible colonial architecture and exotic temples and caves. The city was once run by the British during Perak's tin mining period, which is reflected through the architecture of the town hall and main square in the center of the city.
The street food scene in Ipoh is also second to none, and you'll find hundreds of restaurants and food stalls to keep you satisfied all day. If you're looking to escape the bustling city to discover real Malaysian life, then you can also check the best day trips from Kuala Lumper
Ipoh Heritage Walk is a 6.5km trail around the city that leads you through some of the most important buildings and monuments that you can't miss during your visit.
Perak Tong is one of the 30 cave temples in Ipoh. After walking through the main entrance, you'll climb into the giant limestone cave to find hidden grottoes and statues located in the crevices. There is even a gold, 12 meter Buddha peacefully sitting inside the cave!
Tambun Cave is home to hundreds of ancient cave paintings that date back to almost 5000 years ago.
Our Favorite Places to Stay in Ipoh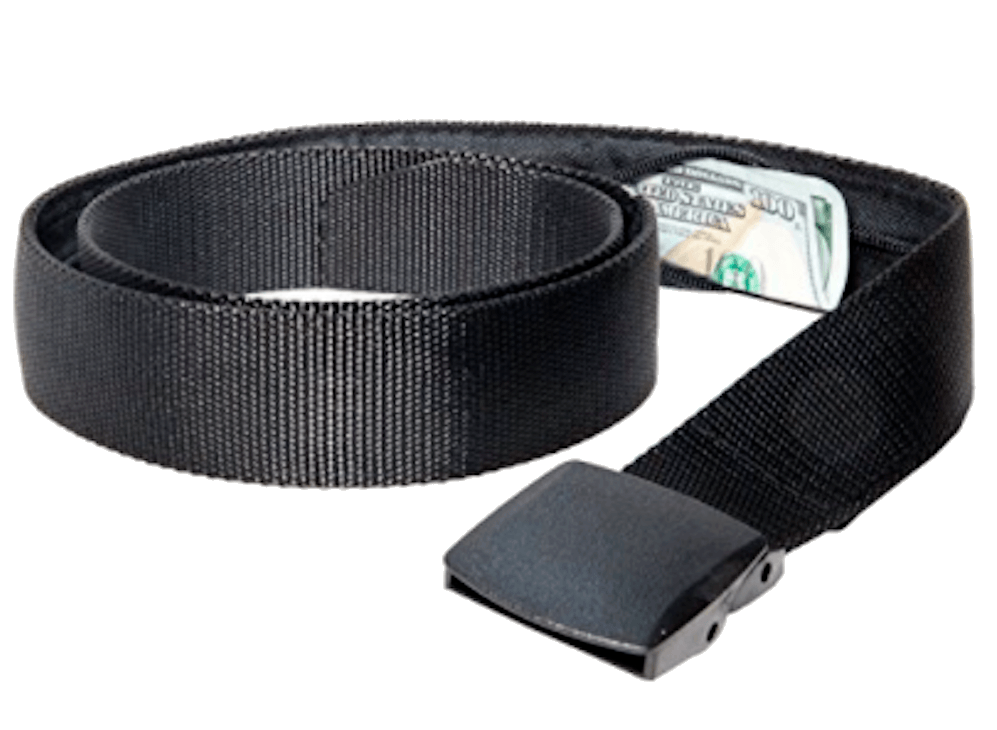 If you are traveling you should ALWAYS have emergency cash hidden on you! Security belts are great because they are affordable and can fit a ton of stuff in them (great for peace of mind!). Check out our favorite travel belt!
#10 – Georgetown
A great place to see in Malaysia if you love architecture!
Colorful street art

Old temples and mosques
Georgetown is the vibrant and almost frozen-in-time capital of Penang and Malaysia's second largest city. The multicultural influences can be seen throughout the city center, from the colorful colonial dwellings to the traditional Chinese temples to the fusion of culinary delights served in the restaurants.
This UNESCO Heritage Site is a historical and cultural must-see that can't be missed during your visit to Malaysia.
The Cheong Fatt Tze Mansion is a sprawling, Hakka-Teochew style hotel that has been famously painted a bright blue. Stay a night in this historic 1800s hotel, or take the one hour guided tour.
Kapitan Keling Mosque is the largest mosque in Georgetown and is a pristine white building with glistening gold domes.
Kek Lok Si Temple is Malaysia's biggest Buddhist temple and is a complex of several prayer halls, monasteries, and lush gardens. The temple features a 30-meter high pagoda that is perched on the top of Air Itam.
Our Favorite Places to Stay in Buddhist temple Kek Lok Si, Georgetown
Learn more about the cultural excellence of Georgetown!
#11 – Tunku Abdul Rahman National Park
Less developed islands

Protected national park
The five islands of Tunku Abdul Rahman National Park are just a short boat ride away from Kota Kinabalu, making it a quick getaway for a day or weekend trip. Spend your time on the two larger islands of Gaya and Manukan, or shuttle between the smaller islands for a more remote feel. Regardless of which island you choose to spend your time on, you'll have miles of pristine beaches where you can bathe in the sun!
Gaya Island is the largest island in the national park known for it's dense, tropical rainforest.

Enjoy Gaya's 20km of hiking trails, or stay overnight at one of the several luxurious 5-star resorts.
Manukan Island is the local hangout hot spot with plenty of recreational facilities like swimming pools, sports courts, and multiple restaurants and clubhouses. The eastern side of the ideal is very ideal for diving.
Mamutik Island may be the smallest island in the park, but it can be rented out if you're looking for a private oasis! Mamutik is less than ideal for swimmers and snorkelers, as the beach is quite rocky and slippery.
Our Favorite Places to Stay in Tunku Abdul Rahman National Park
Recommended Reading: Check Out The Best Hostels in Kuala Lumpur
#12 – Kota Bharu
Conservative Muslim City

Day and night markets

Cheap food stands
Situated on the northern tip of the Malaysian peninsula close to the Thai border, Kota Bharu is the place to experience a side of Malaysia that many visitors don't often see. Kota Bharu is heavily influenced by its strong Islamic culture, which means you won't see many western amenities like shopping malls or even bars.
Because it's a socially conservative city, visitors will need to dress appropriately and behave respectfully when visiting Kota Bharu. However, you'll find some of the most interesting markets and mosques that Malaysia has to offer.
Pasar Besar is a giant, multi-level indoor market swarming with locals and city dwellers looking to purchase everything under the sun. You'll find everything like fish, meat, produce, clothing, and electronics for sale.
Istana Jahar was once the royal palace built in the 1800s. It has since been transformed into the Museum of Royal Traditions and Customs of Kelantan.
The Handicraft Village and Craft Museum is a very affordable museum and shop selling locally made souvenirs like painted scarfs, woven blankets, and silver jewelry.
Our Favorite Places to Stay in Kota Bharu
#13 – Genting Highlands
Easily one of the most fun places to check out in Malaysia
Tons of amusement parks and activities

Several resorts

Exciting rides and games for the whole family
Adventure enthusiasts absolutely cannot miss the exciting Genting Highlands! Feel free to unleash your inner child at the multiple indoor and outdoor theme parks, casinos, golf course, and other round the clock entertainment activities.
Genting Highlands is also perched on top of a mountain which can be accessed by cable car, making it an exclusive destination that the whole family can enjoy.
Casino de Genting is Malaysia's only casino. Open 24 hours a day, you'll be able to hit the slots or play your hand at one of the card tables all night long.
The Outdoor Theme Park on Genting Highlands is filled with extreme roller coasters and stomach-dropping rides that are sure to excite any thrill seeker.
Snow World is a unique indoor theme park filled with cold snow where you can escape the Malaysian heat! Grab one of the sleds for a hill ride or play in the frosty igloos in this winter wonderland.
Our Favorite Places to Stay in Genting Highlands
#14 – Niah National Park
Over 30km of caves and lush jungle

Thought to be the birthplace of Malaysian civilization
Niah National Park is an outstanding destination that's worth exploring during the day and at night. If you choose to stay overnight at one of the guesthouses, you'll be able to explore the park after hours with just a headlamp and flashlight!
Although there are plenty of activities to do in the park, the Niah Caves are the biggest draw and was originally the site where 40,000-year-old human remains were discovered.
Niah Caves are giant, awe-inspiring 1 meter high chambers that can be explored day or night. The sheer size of the limestone caves is unlike anything you'll see in the world. If you look closely, you'll also see cave paintings that are over 1,000 years old.
Gan Kira is another popular large cave where many artifacts were excavated during the mid-1950s. Pottery, ornaments, and even a few burial sites were found in Gan Kira.
The Niah Archaeology Museum contains plenty of information about the park's history, as well as installations about the human remains and lifestyle of the ancient settlements.
Our Favorite Places to Stay in Niah National Park
#15 – Langkawi
Great place to visit in Malaysia for couples!
Tons of restaurants and hotels for all budgets

White sand beaches
Langkawi might be considered the most popular tropical destination in all of Malaysia. This archipelago is comprised of 99 islands is home to tons of resorts, restaurants, and beaches that are guaranteed to make your vacation a dream!
Although the islands are surrounded by crystal, turquoise waters, the islands themselves are covered in green jungles and lush paddy fields. If relaxation is high up on your list of things to do, then make Langkawi your home base for the week!
Langkawi Sky Bridge is a 125 meter long (and 700 meters high) pedestrian bridge that is sure to make your heart palpitate. The exhilarating walk across the steel bridge will give you a bird's eye view of the Telara Tuju waterfalls and the breathtaking islands nearby.
Gunung Raya is the highest peak at 881 meters tall. The challenging hike is worth the rewarding view at the top, perfect for catching a glimpse of the setting sun.
Langkawi Arts in Paradise 3D Museum is an interactive art gallery dedicated to over 200 works of optical illusions.
Our Favorite Places to Stay in Langkawi
#16 – Tioman Island
Several secluded beaches

Hiking trails around the whole island

Beautiful snorkeling and diving spots
Spend a long weekend on the shores of Tioman Island, where you'll enjoy stunning scenic views and laid-back beaches to help you unwind. Located in the South China Sea, the island caters mostly to Malaysian locals, which means many areas are virtually free from tourists so you can relax on the beach or by the pool in peace.
Hike from Tekek to Juara to see the pure, green jungle of the island. The trail is fairly easy and is only 7km, but will lead you through dense, flourishing trees and plants between the towns of Tekek and Juara.
Genting Village is a traditional Malaysian town that is still flooded with fishing boats and fisherman catching fresh seafood to sell to the markets later that day. If you come early enough, you'll see them fishing directly off their boats!
Air Batang, or known as ABC by the locals, is a village surrounded by gorgeous hiking trails. Whether you're staying in Air Batang, or simply stopping by after a long hike, you'll find several casual dining areas and shops.
Our Favorite Places to Stay in Tioman island
#17 – Gunung Mulu National Park
3,500 species of plants

295km of underground caves
The protected rainforest of Gunung Mulu National Park is unlike other UNESCO World Heritage Sites in Malaysia. Although you'll find tropical plants and flowers like most other rainforests in the country, Gunung Mulu National Park is known for its dramatic limestone peaks and underground cave chambers.
There are three main mountains in the park, each with sharp protruding pinnacles that make for a spectacular, once-in-a-lifetime view.
Deer Cave is the world's largest cave that is accessible to the public at over 2km long and 175km high. In the middle of the cave, you'll see a natural break in the ceiling, which lets in sunlight and illuminates the darkness. In order to enter the cave, you'll first need to walk through the beautiful, tropical rainforest, which is an attraction all on its own.
Lang Cave is accessed after your walk from Deer Cave. Although it's smaller than the other caves in the park, it's illuminated by several holes in the caves that act as skylights so you can see the stalagmites and other structures inside.
Wind Cave gets its name from the breeze that sweeps through the cave. From the inside, you'll see hundreds of jaw-dropping stalagmites and limestone columns.
Our Favorite Places to Stay in Gunung Mulu National Park
#18 – Kuching
One of Malaysia's coolest historical sites!
Capital city of Sarawak

Beautiful location on Sarawak river

Learn about how indigenous groups lived
The bustling city of Kuching is a romantic meld of ancient and modern architecture and culture. Located in east Malaysia, Kuching sets out to educate visitors on the lifestyle of its indigenous inhabitants, and how Malaysians lived a hundred years back. Most of the main sites like temples and museums can be seen in a day, making Kuching an ideal trip to experience traditional Malaysia!
The Kuching Waterfront offers a scenic view of the river, where tourists and young lovers can stroll hand in hand down the promenade. Small cafes and restaurants line the waterfront, and the view from the outdoor terraces cannot be beaten.
Kuching Mosque was constructed in the mid-1800s and can be identified by its bright pink facade and shimmering gold domes.
Tua Pek Kong Chinese Temple is an ornate, arched shrine that dates back to the late 1700s. Admire the intricate wood carvings and the deep red paint on the temple roof. Due to the large Chinese community in Kuching, this temple is an important landmark for the city.
Our Favorite Places to Stay in Kuching
#19 – Selangor
The capital city of Sarawak

Most developed and populated state
Located just outside Kuala Lumpur in Selangor, a tourist loved destination that's home to many of Malaysia's top attractions. Like most areas in Malaysia, Selangor is a mix of outdoor nature activities and urban city life, making it a central place to stay for a first-time visit.
Shopping addicts will love the plethora of malls and markets in the area, and families will enjoy the variety of activities and entertainment. After a long day walking around the city, don't forget to get one of Selangor's famous reflexology massages!
i-City is Selangor's top family attraction. Head for the indoor snow park, or take a ride on the Ferris wheel or roller coasters for a thrilling day of fun!
Sepang International Circuit is a racetrack that is sure to fulfill any auto lover's dream. Home to Malaysia's Formula 1 events, the Sepang International Circuit also features go-karting and an automobile museum.
Chiling Waterfalls is actually made up of three different waterfalls and can be reached by trail after hiking through the Selangor Dam. Definitely don't miss the chance to swim in the crystal clear lagoons of the waterfall basins!
Our Favorite Places to Stay in Selangor
#20 – Jalan Alor
A must-see for foodies!
Foodie paradise

Unique and traditional Malaysian dishes
The foodie destination of Malaysia can be found on Jalan Alor in Kuala Lumpur. Once known as the red light district, Jalan Alor has had a few facelifts over the years to increase its attraction with tourists. Although you won't find fancy fusion or international cuisine here, you will be treated to some of the best hawker stalls and street food markets in the whole country.
Feel free to come by during the day, but definitely don't miss the opportunity to visit in the evening, when Jalan Alor turns into a bustling night market. You won't get most of these foods back home, so don't be afraid to try something new on Jalan Alor!
Restoran Wong Ah Wah serves up classic Malaysian satay skewers of juicy chicken, beef and lamb. This old school establishment is well known amongst locals and tourists alike.
Uncle Lim Pan Mee makes some of the best noodle soups in Malaysia. Served with piping hot broth, you'll slurp your way through one or two bowls easily!
Beh Brothers may just be a small stall with plastic chairs in front, but don't let the no-frill decor fool you. You'll find very tasty and very affordable rice and drunken noodle bowls here.
Our Favorite Places to Stay in Jalan Alor
#21 – Batu Caves
Over 400 million years old

Temples are over 100 years old

Several god Hindu statues and shrines
While limestone caves can be found all over Malaysia, the most popular site to visit these underground dwellings is at the Batu Caves. Consisting of three major caves, Batu Caves is a very religious site in Hindu culture and is home to multiple shrines and temples.
Not only will you have the chance to walk in the caves themselves, but you can also explore museums and art galleries on site. If you happen to visit during Thaipusam (January-February), you'll see thousands of worshippers participating in a colorful procession for the Lord Muruga.
Cathedral Cave is the largest and most ornate cave in Batu. After climbing a steep flight of over 200 steps, you'll reach the top to see beautiful Hindu shrines under the 100 meters high caved ceiling.
Ramayana Cave can be accessed after crossing a small bridge past the statue of Hanuman. This cave is vibrantly decorated in color dioramas telling the story of Ramayana.
The Lord Muruga statue is a 42-meter tall golden statue that greets visitors as they enter the cave.
Our Favorite Places to Stay in Batu Caves
#22 – Petaling Street
Remodeled in 2003

Traditional heritage buildings
Kuala Lumpur's buzzing Chinese district can be found on Petaling Street. Walk through the grand Chinese arches and enter a chaotic Chinatown filled with affordable shops, tantalizing snacks, and traditional temples.
This pedestrianized shopping district is the perfect place to find counterfeit products, as long as you remember to haggle with the vendors for a better price! If you're looking for cheap eats and good deals on souvenirs, then head down to Petaling Street for an exciting and memorable day.
Shopping is by far the biggest draw in Kuala Lumpur's Chinatown. From sunglasses to clothing to handbags, you'll find some of the biggest brand name knockoffs at reasonable prices. Don't forget to bargain down to 20-30% of the original asking price.
Central Market is a short walk from Petaling Street and is the best place to find goods that are higher quality than what you find at the hawker stalls. The building is over 100 years old, and products are separated by race, so you can see the differences in cultures.
Street Food on Petaling Street is some of the tastiest food you'll have in Malaysia. Local favorites include Asam Laksa and curry noodles.
Our Favorite Places to Stay in Petaling Street ,Malaysia
Editor's note – If you are going to stay in Penang, you should check out our article about Where to stay in Penang.
#23 – Pangkor Island
One of the more unique places to visit in Malaysia
3,000 locals live on the island

Pangkor Town has restaurants and hotels

Plenty of water sports and activities
Situated off the coast of Perak, Pangkor Island is home to miles and miles of white sandy beaches. Originally the home base of the Dutch during the Dutch East India Company, Pangkor Island is filled with several European influenced structures and buildings.
If you're looking to explore what Pangkor has to offer, think about renting a scooter or motorbike, as they are affordable and can take you up the steep hills for the best viewpoints.
Fu Link Kung Temple can be found at the bottom of Pangkor Hill near Sungai Pinang Besar. This Taoist temple is decorated in bright colors, and the gardens surrounding the temple include a mini Great Wall of China!
Pangkor Hill Trek starts at Bogak beach and leads you up to Sungai Pinang Kecil. This is a fairly relaxing trail that should only take one or two hours during the day.
Dindings Fort is a small Dutch fortress that was built during the 17th century. This monument was originally used to watch over the foreign ships that would steer past Pangkor.
Our Favorite Places to Stay in Pangkor Island
#24 – Sipadan Island
Award-winning dive spot

Must stay on neighboring islands as there are no resorts
While there is no shortage of excellent diving spots in Malaysia, Sipadan Island might take the trophy for the most beautiful. You'll have 13 different bays and spots to choose from, including the popular Hanging Gardens and Turtle Cavern.
The island was formed by corals that grew over an ancient volcanic cone, making it one of the richest marine ecosystems in the country. Although you'll need to apply for a permit to visit Sipadan Island (120 are given out each day), the exclusivity and richness of the landscape is well worth the wait.
Diving is clearly one of the best activities on Sipadan Island. Surrounded by hard and soft coral, you'll have plenty to see in the crystal clear waters off the shores. Snorkeling is also possible for those without a diving permit.
The Dropoff is located off the shores and can be dangerous if it's unexpected! You'll be wading in knee-high water before suddenly dropping 600 meters into the depths of the ocean.
Stay on a Liveaboard for a unique accommodation experience while exploring Sipadan. These ships dock themselves close to the island and also offer onboard dining and massages.
#25 – Miri
Bustling oil and petroleum town

Tasty cafes and restaurants

Markets for all types of goods
To some, Miri is just a gateway city that leads to Malaysia's top attractions. However, this overlooked city in Sarawak is home to five outstanding national parks that should be explored on its own. The sunsets off the coasts of Miri are some of the most colorful and picturesque sights you'll see on your entire Malaysian trip.
The Blue Tears at Tusan Beach is one of Miri's natural wonders. Come at night and see the glowing micro-organisms light up the water like shining stars in the night sky.
Markets can be found all over Miri. If you're looking for traditional Malaysian products, hit up Tamu Khas. For a taste of the local, regional dishes, don't miss out on the Saberkas Weekend Night Market.
The Petroleum Museum may not be the most exciting sight on your itinerary, but it pays homage to the booming industry that put Miri on the map. It's located near the "Grand Old Lady" which was the first oil well built in the country.
Our Favorite Places to Stay in Miri
#26 – Taiping
An awesome place to visit in Malaysia for half a day!
Home of the first railway station in Malaysia
If you're headed to northern Malaysia, don't miss a stop over to the charming, historic town of Taiping. You'll find some of the best-preserved architecture from the British colonial era, that can be seen by the pristine white facades of the government offices and boarding school in the area.
The Taiping Lake Gardens was originally a tin mining ground, but was soon converted into a flourishing lakeside garden that's covered in trees and bright colored tulips! There are also ten different ponds located around the gardens.
The Perak Museum is the oldest museum in the whole country and was built in 1886. You'll find photographs and exhibits highlighting the history of the town.
Maxwell Hill is a small village known for receiving the highest percentage of rainfall in Malaysia. The 13k trek up the mountain is brimming with old bungalows and beautiful gardens, making the journey quite scenic.
Our Favorite Places to Stay in Taiping
Now that you've gotten the low down on Malaysia's coolest landmarks, cities, and parks, you'll have no problem building the most action-packed itinerary for your visit! We're positive that you're going to have a memorable and unforgettable time in Malaysia!
***Disclaimer*** Some of the links in this post are affiliate links. This means that if you book your accommodation through the site, One Weird Globe will earn a small commission at no extra cost to you. Your support helps me keep the site going :)
Latest posts by Clair Ricketts
(see all)