Wellington is New Zealand's Capital of Cool! The city itself boasts great attractions, some of the best coffee in the world and its own quirky alternative culture scene. The wider Wellington region also harbours some other great attractions – from beautiful scenery and wine tasting to adventure activities.
Figuring out the best area to stay in Wellington can be difficult though, due to it being quite spread out along the coast.
Luckily, we've compiled this guide of the best places to stay in Wellington to help you plan your trip!
Each area has been categorised based on what it is best for. We hope this will help you tailor your decision to your itinerary and have a great time! There's truly something for everyone in Wellington, and we're sure you'll love the region wherever you choose.
So let's just get right into it!
Quick Tips – Where to Stay in Wellington
Where to Stay in Wellington
Looking for a specific place to stay? These are our highest recommendations for places to stay in Wellington.
Best Budget Hotel in Wellington
A super sociable hotel with plenty of on-site activities, Hotel Waterloo & Backpackers is an awesome place to stay in Wellington. It also has some of the most budget-friendly rooms in the city, and there are plenty of different options available, making it perfect for all types of savvy travelers.
Best Mid-range Hotel in Wellington
TRYP
Free WiFi
Good breakfast
1 km from Freyberg Beach and 3 km from Hataitai Beach
Read More
A super modern property situated in the sought-after Courtenay Place, TRYP is our top pick for the best mid-range place to stay in Wellington. The four-star property is home to deluxe rooms and has some of the best views of Wellington City from one of its many terraces.
Best Luxury Hotel in Wellington
A brand-new boutique hotel situated in the Te Aro neighborhood, Naumi Hotel Wellington, is one of the coolest places to stay in the city. The hotel's rooms are swanky and modern but have a unique spin to them with cold color blocking and bright furnishings
Wellington 7 Best Neighborhoods to Stay in Wellington
Let's take a look, in more detail, at the five best neighbourhoods in Wellington. Each caters to different interests, so be sure to pick the neighbourhood that's right for you. [Reword]
Neighborhood #1 – Te Aro and Aro Valley
Best neighbourhood in Wellington for your first time!
COOLEST thing to do in Te Aro – hike up to Kelburn for excellent views over the city
BEST place to visit in Te Aro – Te Papa Tongarewa is New Zealand's national museum with great exhibits dedicated to Kiwi history and culture
Te Aro is the cultural hub of Wellington where European, Maori and foreign cultures all combine in a truly vibrant melting pot. The area is packed with unique Asian, Latin American and local cuisine that will truly delight any foodies! It also has plenty of cultural attractions, with Te Papa Tongarewa serving as the nation's largest museum, and many smaller venues offering performances and art exhibits.
The area is also well connected, with neighbouring Oriental Bay serving upmarket tourists and plenty of hikes available. For the most famous view over the city, head through Aro Valley to Kelburn, and for the highest view check out Mount Victoria on the edge of Te Aro. Fans of vintage shopping will also enjoy the wide array of op-shops available along Cuba Street and surrounding roads!
For a more relaxed experience, Aro Valley offers a similar atmosphere but without the bustling vib of Te Aro. The cafés here are designed for lazy afternoons enjoying quality Kiwi cuisine and people watching. A large mountain biking track is at the edge of this area, and there are plenty of calm parks and gorgeous bakeries on the way. Te Aro and the Aro Valley truly offer the best of Wellington.
More awesome things to see and do in Te Aro
Sample alternative culture on Cuba Street, with a wide range of op-shops, bars and unique restaurants
Discover up and coming Kiwi artists at the Enjoy Public Art Gallery
Learn about the history of the New Zealand film industry at Ngā Taonga Sound & Vision Archives
Discover some of New Zealand's best theatre, dance and cultural performers at Circa Theatre or Gryphon Theatre
Sample some of the best Latin American cuisine in the country with a Cuban atmosphere at Fidel's Café
Sample local craft beer at Garage Project in Aro Valley
Head to neighbouring Oriental Bay to find Wellington's inner city beach and scale Mount Victoria for awesome views!
Best Budget Hotel in Te Aro
This hotel is right on Cuba Street – great for experiencing Wellington's alternative culture! The Victorian era building is an attraction in itself. Despite the low price point, it is well equipped with an indoor pool, spa facilities and fitness centre. A quick breakfast is also provided every morning.
Have your dates picked? Read up on hostels in New Zealand before you book!
Best Mid-range Hotel in Te Aro
Located at the end of Cuba Street, where Te Aro meets Aro Valley, this calm location is still well placed for getting to all of the major attractions easily. All of the rooms are very well equipped, and guests are even treated to complimentary Manuka honey toiletries! Higher priced rooms even come with noise cancelling headphones and Nespresso machines.
Best Luxury Hotel in Te Aro
This 5-star property is one of the most luxurious hotels in all of Wellington, with grand facilities living up to its 5-star reputation. On-site at the Naumi Hotel Wellington, you will find a stunning indoor pool, incredible views of the city throughout the property along with deluxe rooms. Speaking of the deluxe rooms, all of them have a unique design with inspiration from nature, which is pretty cool!
Neighborhood #2 – Central Business District
Where to stay in Wellington close to everything!
COOLEST thing to do in Wellington CBD – hire rollerblades and skate along the waterfront
BEST place to visit in Wellington CBD – take a tour of New Zealand's political history with a free walking tour of the Beehive
The Central Business District is a little more upmarket than other areas of Wellington, but the city's small size makes this the perfect place to stay for getting around. The train station and bus station are located in this area, making it easy to visit other areas of the Wellington Region and across the North Island. The ferries to the South Island also dock on the shore along the waterfront!
What the CBD lacks in cultural attractions, it makes up for in excellent shopping and dining experiences. Some of the city's best coffee and food can be found here! Lambton Quay runs right through the CBD and features typical high street stores as well as some luxury brands. If you visit the arcades just off this street, you can also find locally owned boutiques and excellent Asian cuisine.
The waterfront itself is a beautiful spot on a sunny day, with excellent activities arranged year round including salsa dancing at sunset every summer (the best time to visit New Zealand!). If you are more interested in history and politics, the New Zealand Government is based here and there are plenty of interesting tours detailing the varied past of Aotearoa.
More awesome things to see and do in Wellington CBD
Learn about the nation's politics and colonial history with a free walking tour of the Beehive
Buy some pieces from local artists and craftspeople at Wellington Underground Market every Saturday
Catch a rugby game at the Westpac Stadium just north of the CBD in Pipitea
Hire a kayak and enjoy a paddle around Wellington waterfront
Join the locals in braving the chilly coastline at the famous water diving spot right in the city centre
Get a quirky insight into the history of the city at the City Museum, filled with great interactive exhibits
Sample some of the nation's best coffee at the various shops along Lambton Quay
Best Budget Hotel in Wellington CBD
This well-priced hotel and backpackers is located right next to the main bus stop and a short walk from both the train station and ferry terminal. It is hosted in a historic building which once hosted the Queen's entourage on her tour of New Zealand! You can opt for a dorm room, or splash out a little on a private room.
Best Mid-range Hotel in Wellington CBD
Despite being budget-friendly, this four-star hotel does not scrimp on quality. Located within easy walking distance of Wellington's main sights, this hotel is kitted out with beautiful Georgian style furniture. The rooms are large, and a full breakfast is provided every morning! If you're looking for value for money, this hotel cannot be beaten.
Best Luxury Hotel in Wellington CBD
This boutique hotel is extremely highly rated by guests! It comes fully equipped with a fitness centre, spa pool and upmarket restaurant serving delicious Kiwi cuisine. Rooms come with great views over central Wellington, and they also offer suites with separate lounge and kitchen areas. The café serves up barista coffee every day for all guests.
The Best Travel Backpack EVER MADE!?!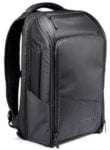 We are obsessed with backpacks – we've tried them all! And our favourite carry on backpack in the WORLD is the Nomatic Travel Backpack. This backpack has revolutionized the backpack industry and will change the way you travel forever :) Check it out here!
Neighborhood #3 – Courtenay Place
Where to stay in Wellington for nightlife!
COOLEST thing to do in Courtenay Place – experience Wellington's alternative nightlife culture every night at the many bars lining the street.
BEST place to visit in Courtenay Place – check out a movie at the Embassy Theatre – a favourite of Taika Waititi and Peter Jackson.
Though located in the heart of Te Aro, Courtenay Place can be classed as a separate area in its own right thanks to the wide range of activities available! The street is probably best known for its nightlife, with alternative bars and bustling nightclubs serving right through the early hours each night.
It is also a great place to taste some high quality, yet well priced, cuisine. Think burgers, barbecues and brunches! Like the rest of central Wellington, Courtenay Place is home to a wide range of cuisines from across the world including Italian, Mexican and Asian.
There are also some great op-shops and alternative clothing stores that line the street, perfect for picking up a bargain or finding souvenirs of your trip! The largest theatre in Wellington – the St James Theatre – is based on Courtenay place and has a wide array of performances from International artists.
More awesome things to see and do in Courtenay Place
See an international show at St James Theatre
Sample some great coffee at the Memphis Belle Coffee House at the end of Courtenay Place
Sample some high-quality New Zealand barbecue and other meat dishes at The Grand Steakhouse
Enjoy reasonably priced Asian cuisine and cocktails at Dragonfly
Check out the record stores and independent music shops along Dixon Street, towards the end of Courtenay Place
Unwind with a coffee and enjoy some people watching at Te Aro Park
Transport yourself to the heart of Southern Italy at Pizzeria Napoli
Sample cheap cocktails and local craft beers at Minibar
Best Budget Hotel in Courtenay Place
This is a very basic hotel, but given its excellent location, it comes very well priced. There is a shared kitchen and lounge area, which is perfect if you are self-catering and want to meet other guests. Free parking is also provided in the evenings.
Best Mid-range Hotel in Courtenay Place
The famous hotel chain of Wyndham has really pulled out all the stops with their Courtenay Place branch: TRYP! With a prime location on Tony Street, in the heart of Wellington City, it's a great place to base yourself for exploring along with experiencing the finest cafes and restaurants. The 4-star hotel also has air-conditioned rooms, some of which are equipped with terraces that offer amazing views overlooking the city.
Best Luxury Hotel in Courtenay Place
These serviced suites epitomise luxury and Kiwi hospitality! Each suite comes with its own balcony, kitchen and bathroom, and they are all kitted out in luxurious furnishings. Located right in the centre of Courtenay Place, this is the best option for splurging out on if you are mostly interested in nightlife and alternative culture.
Neighborhood #4 – Miramar Peninsula
Best neighbourhood in Wellington for families!
COOLEST thing to do in Miramar – venture deep into the makings of middle earth at Weta Workshop
BEST place to visit in Miramar – check out the quirky Wellington sign near the airport mimicking the more famous Hollywood sign
Miramar is a much calmer and breezier neighbourhood than central Wellington, and anywhere on the peninsula and neighbouring areas would be ideal for families. This relaxed spot gets much better weather than other areas of the city – making it ideal if you are interested in outdoor activities!
By far the most popular attraction in Miramar is the Weta Workshop and Studios. Here you can view a museum of their most famous movies – including the Lord of the Rings – and check out props and prosthetics used during filming. They also offer tours of the workshop a few times a day, allowing you to go behind the scenes of how the movies are made!
Outside of Miramar proper, the surrounding areas also have some great beaches including Lyall Bay. This area has some great coastal cafés, watersport activities and marvellous views across the Cook Strait. It is also located right next to the airport, making it great for a fleeting visit. Don't worry though – the mountains protect you from the sounds of oncoming planes!
More awesome things to see and do in Miramar
Enjoy the scenery and admire Maori historical sites on the Eastern Walkway along the edge of the peninsula
Head to scorching bay for crystal clear waters and white sand beaches
Head down to the art deco Roxy Theatre, which is completely kitted out in props donated by Weta Workshop
Try out mountain biking at the Centennial Reserve located in the heart of the peninsula
Take in the easy-going atmosphere at some of the cafés and restaurants available in the local area
Visit Cecil Veda Art Gallery to check out some local artworks – they even run occasional workshops for visitors!
Best Budget Hotel in Miramar
Just outside of Miramar, lies his classic lodge-style hotel that offers deluxe rooms at budget-friendly prices. The hotel also offers a huge outdoor pool which is perfect for escaping the beaming Wellington sun during the summer months. You won't find many other options in Wellington offering a cool outdoor pool at such budget-friendly prices.
Best Mid-Range Hotel in Miramar
Despite being mid-range in price, Rydges Wellington Airport is very much upmarket in facilities. It is located right above the international terminal at Wellington Airport – perfect for onward travel to Australia and beyond! It also boasts a fitness centre, restaurant and 24-hour room service. All guests are provided with a buffet breakfast.
Short on time in Auckland? Doesn't matter we have trips from Auckland you can do in one day!
Best Luxury Hotel in Miramar
Miramar isn't home to any luxury hotels, however, this beautiful waterfront cottage will certainly do the job if you're looking for a deluxe stay in Miramar. The property has a traditional feel to it with modern finishings and is just moments away from the beach!
Neighborhood #5 – Lower Hutt
Where to stay in Wellington on a budget!
COOLEST thing to do in Lower Hutt – try out some water sports and beach swimming at Petone Beach
BEST place to visit in Lower Hutt – get a great view over Wellington harbour from Te Whiti Park
Though sometimes classed as Wellington, the Hutt Valley region is across the bay from the city and, as such, is often a cheaper place to be based. Lower Hutt itself is grouped alongside Petone, Wainuiomata and Eastbourne in the greater Hutt City. It is easy to travel between Hutt City and Wellington via a ferry that crosses the harbour.
Lower Hutt does have many of its own attractions as well, and these are often missed by visitors to New Zealand for the more popular sights in Wellington. Petone, in particular, has seen a massive revival, and has now become a major shopping destination! The beach is a great place for discounted water sports – perfect if you are trying them out for the first time. There are also some interesting art galleries and cultural attractions.
If you have a car, we also advise exploring the wider Hutt Valley. Some more off the beaten track scenery is waiting to be discovered! There are also unique adventure activities to be had, as well as the more well-known mountain biking and fishing areas. Visitors to the Hutt Valley region will be rewarded with great attractions free from other tourists.
More awesome things to see and do in Lower Hutt
Visit the Dowse Gallery for examples of contemporary art from across New Zealand
Head to the Hutt River to enjoy fishing, kayaking and canoeing – or simply for a peaceful stroll in nature
Check out the Early Settlers Museum in Petone to learn about New Zealand's colonial history
Enjoy independent movies and international blockbusters at the Lighthouse Cinema
Check out the revived Jackson Street shopping area in Petone to pick up some unique souvenirs and bargains
Try the famous Kiwi 'fush n chups' at Fishtown
Visit the Vegetable Market on Saturday mornings – one of the cheapest places for fresh produce in the whole country!
Best Budget Hotel in Lower Hutt
With basic but spotless facilities, Fernhill Motor Lodge is the perfect place to stay in the notoriously expensive Lower Hutt neighborhood without breaking the bank. All rooms also have a well-equipped kitchenette, which means you can cook yourself up a feast if you fancy a night off eating out.
Best Mid Range Hotel in Lower Hutt
Quest offers a wide range of rooms from budget to splurge options, so there is sure to be something to suit your travel style here. They offer studios and apartments depending on what you need during your stay. There is a fitness centre within the hotel, and it is one of the highest rated accommodation choices in the Hutt Valley!
Best Luxury Hotel in Lower Hutt
This is another well-rated hotel in the Hutt Valley – located just north of Lower Hutt in Boulcott. Guests are given access to a neighbouring fitness centre free of charge, and WiFi is located throughout. Breakfast options are available, and rooms are well equipped with kitchen facilities!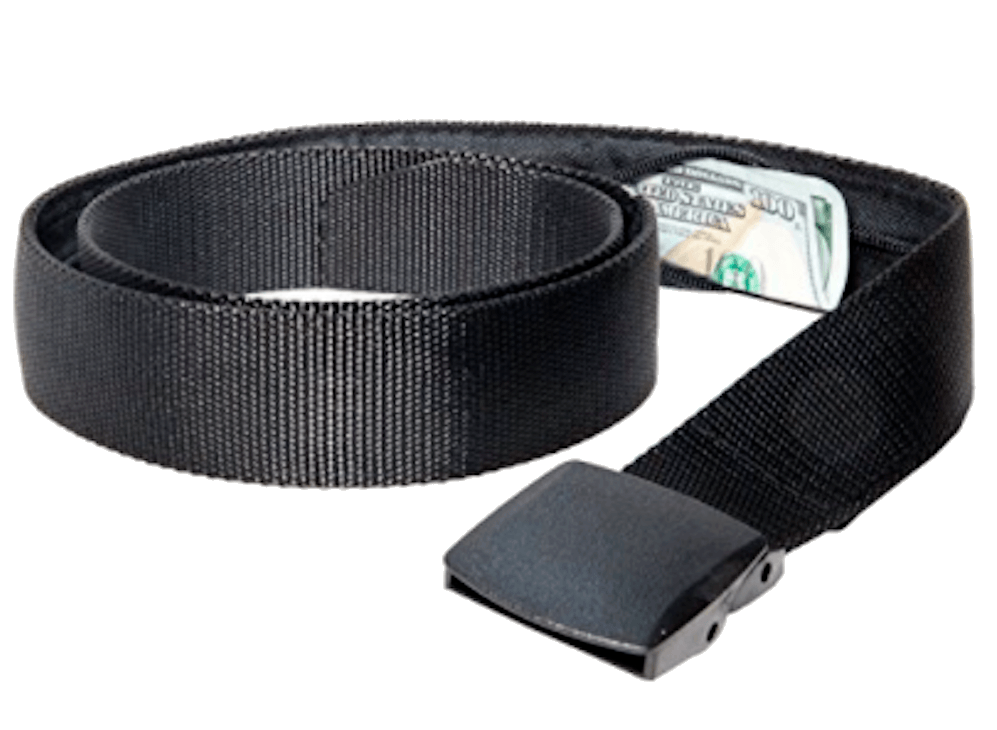 If you are traveling you should ALWAYS have emergency cash hidden on you! Security belts are great because they are affordable and can fit a ton of stuff in them (great for peace of mind!). Check out our favorite travel belt!
Neighborhood #6 – Kapiti Coast
Best neighbourhood in Wellington for couples!
COOLEST thing to do in Kapiti Coast – enjoy some hiking and mountain biking at Tararua Forest Park
BEST place to visit in Kapiti Coast – visit the stunning beaches along the coast – the most popular is Otaki Beach
The Kapiti Coast is one of the most naturally beautiful areas in the Wellington Region and is perfect for couples! The gorgeous beaches extend along the entire coast, with great views across the Tasman Sea and towards Kapiti Island.
The natural beauty doesn't end at the beaches! The region is also home to the Tararua Ranges – an area of dense forest and dramatic mountains. This makes it a great place to stay if you are into adventure activities and exploring nature. From kayaking and surfing to hiking and mountain biking, there are options for everyone looking to get out and about.
It also comes with a few interesting cultural attractions. There are plenty of quirky shops and local boutiques to keep shoppers happy, and the region is known for its high-quality seafood and ice cream offerings. In many ways, Kapiti showcases all of the best aspects of visiting New Zealand!
More awesome things to see and do in Kapiti Coast
Take a ferry across the straight to Picton – from there, the amazing Abel Tasman National Park is only 3 hours away by car. Here, you'll find some of the most beautiful seascapes and hikes in New Zealand.
Head to Queen Elizabeth Park for dramatic views across the coast and mountains, or to enjoy a barbecue.
Head to Otaki for fashion outlets
If you are more interested in quirky stores and boutiques, check out Paekakariki which has its own art and design stores as well as well-stocked op-shops.
Sample the excellent seafood at the beach cafés, or the nationwide favourite ice cream from Kapiti
Get the creative juices flowing at Te Horo beach where locals and visitors alike build sculptures out of driftwood
Best Budget Hotel in Kapiti Coast
Bed & Breakfasts are great options for couples on a budget! Seascape is located right on Paraparaumu Beach, giving you access to all of the main attractions of the Kapiti Coast. Each room has its own patio with sea views, and there is a communal terrace for mingling with other guests. A Full English breakfast is provided every morning.
Best Mid-range Hotel in Kapiti Coast
This is one of the most luxurious options available in the Wellington Region but at mid-range prices! It comes with an outdoor pool, hot tub and spa facilities – perfect for couples looking to unwind. There is a barbecue area where you can meet other guests, and there's even the option to have a spa bath in your room.
There's so much to do in New Zealand! So you won't run out of things to do in New Zealand!
Best Luxury Hotel in Kapiti Coast
As you can probably tell from our mid-range listing, Kapiti Coast is home to some of the most luxurious places to stay in Wellington and even New Zealand! AND the Greenmantle Estate Hotel is certainly one of the most glamorous. With all guests being greeted with a complimentary fruit basket and a bottle of bubbly and some guests even jetting into the rural hotel on helicopters, you will get the celebrity-like treatment at this hotel.
Neighborhood #7 – Wairarapa
Best neighbourhood in Wellington for a rural getaway!
COOLEST thing to do in Wairarapa – explore the vineyards and wine cellars of Martinborough
BEST place to visit in Wairarapa – sample local beer at the Tui Brewery
The Wairarapa Valley is a hidden gem located in the north of the Wellington Region. It is a little bit further from the city, but ideal if you are looking for something within the Kiwi countryside. It is packed with vineyards, outdoor activities and local experiences! This is truly the best option for learning more about life in rural New Zealand.
Located at the other side of Queen Elizabeth Park, nature lovers will not be short of things to do with plenty of cycling tracks, hiking routes and water sports available in the region either within the park itself or at Lake Wairarapa. This is also a major farming region in New Zealand, so animal lovers will enjoy visiting some of these farms and learning about agriculture in the country!
As well as all of this, there are some truly unique cultural experiences across the valley. There is a full-scale recreation of Stonehenge located in Carterton, as well as paua shell boutiques and museums dedicated to the rural way of life. Wairarapa is a little off the beaten path – but totally worth the journey!
More awesome things to see and do in Wairarapa
Visit Alpaca Place to learn about how the animals got to New Zealand and the role they play in local farming
Head to Paua World for a large selection of jewellery and souvenirs – perfect for taking home to friends and family
Head down to Cape Palliser – the southernmost point of the North Island – to learn about fishing and admire the spectacular scenery
Check out Greytown, which was voted the Most Beautiful Town in New Zealand in 2017, and explore the local boutiques
Learn about tuatara, kiwi birds and eels at Pukaha National Wildlife Centre – home to many native species
Best Budget Hotel in Wairarapa
This idyllic motel is located in Martinborough – the heart of Wairarapa wine production! They offer private apartments and studios that come fully equipped with kitchen facilities. There are also barbecue facilities and bike hire is offered year round. This is a very quaint getaway with excellent hospitality.
Best Mid-range Hotel in Wairarapa
A rural hotel nestled amongst the beautiful grasslands just outside of Wellington, the Margrain Vineyard Villas Hotel offers a selection of accommodation options, including stylish villas, luxury suites, and gatehouse rooms.
Best Luxury Hotel in Wairarapa
This luxurious collection of apartments and cottages is the perfect getaway for couples and families alike. There is a spa available on site, as well as access to a full fitness centre! All studios and cottages have their own patio area to relax with a glass of Martinborough wine.
Further reading – Check out the top hostels in Queenstown, New Zealand!
Final Thoughts on Where to Stay in Wellington?
Wellington is a great city to visit in New Zealand to experience an alternative culture and learn about the history of the nation. The surrounding region is also full of hidden gems for fans of outdoor activities and rural life.
Our pick of the best area has to be Te Aro! It is well located within the city and is truly a hub for the alternative culture that Wellington is known for. On top of this, it also has some great restaurants, as well as bustling nightlife and cultural attractions.
We hope this guide has helped you find the perfect place to stay out of all the great options available within Wellington and the surrounding regions.
Tell us if we've missed anything in the comments below!
Editor's Note – No matter where you are traveling, you NEED to have great travel insurance. We have personally tested TONS of travel insurance companies, and can say without a doubt that World Nomads is the absolute best (and most affordable!).Fill out this form to get a quote for your trip to Wellington!
***Disclaimer*** Some of the links in this post are affiliate links. This means that if you book your accommodation through the site, One Weird Globe will earn a small commission at no extra cost to you. Your support helps me keep the site going :)
Latest posts by Clair Ricketts
(see all)