Auckland is New Zealand's biggest city, known lovingly as the "City of Sails," as it is a harbor city with a suburban coastline. It's filled to the brim with superyachts, bars, cafes, and skyscrapers.
And there just happens to be an extinct volcano in the middle of it all. Go figure.
What a wonderful city to spend a few days in! That being said, the best destinations in New Zealand lie outside of the city center. But where should you go?
Below you'll find the best guide out there on the best day trips from Auckland. You want the best of the best? You got it!
Let's take a trip all around this gorgeous island together and see what possibilities lie around the bend— or on the next beach!
Quick Answer: Best Day Trips from Auckland
Best Places to Stay in Auckland
If you're in Auckland, you're likely going to need a good place to rest your head for the night. No sleeping in the harbor for our readers! We have handpicked three great options for you that hinge upon your budget. Take a look below to see what we've found for you.
• Best Hostel in Auckland •
In the heart of downtown!
Right in the heart of the city, the Attic Backpackers has a prime location. Conveniently, it is just around the corner from the bus station too. Clean and modern, with a shared community kitchen to use.
Auckland is alive! And you'll find these party hostels have some of the best events around!
• Best Budget Hotel in Auckland •
Great On-Site Bar and Restaurant!
Great location near the city center and close to public transportation, the Kiwi International Hotel is a great place to stay. They have a wide variety of different room types depending on what you're looking for. Their on-site bar and restaurant are great too!
• Best Luxury Hotel in Auckland •
The Sofitel Auckland Viaduct Harbour Hotel will dazzle you with its unparalleled views of the harbor. The rooms are extravagant. If you're looking for a fancy 5-star hotel this is the place to be!
Editor's Tip: make friends by staying at a cool hostel in New Zealand!
Best Romantic Day Trip from Auckland for Couples
Wine Tasting

Oyster Sampling

Beach Time
Waiheke Island is just a quick boat ride away from Auckland's Business District. There are two different sides to this island, the high-life socialites and hippies. Talk about a contrast!
Waiheke has lots of vineyards to visit, so let the wine start flowing! Check out Cable Bay Vineyard for a phenomenal wine and dine experience. A big wine list, plus Mediterranean cuisine, plus a beautiful view? Yes, yes, yes!
Sample the Te Matuku Oysters that come from nutrient-rich, unpolluted marine reserve on the island. Those crystal clear waters produce some delicious oysters!
Beaches are plentiful on the island. Make sure you kick back and relax on the soft sands. Grab your favorite book and have a pleasant beachside snooze.
Ever tried a boutique hotel? This are the 11 best boutique hotels in Auckland, New Zealand
Stand on a Volcano

Kayaking

Fishing
Grab yourself a ferry ticket from Auckland to Rangitoto and within 30 minutes you'll find yourself on a deserted island. Okay, not exactly a deserted island. Rangitoto is a small, quiet island that provides some much-needed peace and quiet from the city's busyness. Snag a paddle and explore the shoreline of Rangitoto on a kayak. You will love checking out the island from the water.
The iconic cone volcano is around 900ft high and hasn't erupted in over 550 years. The volcano is a wonderful place to hike, bike, and summit!
Catch your own dinner and go fishing! With a rod in hand, you'll feel at peace on the shore's edge as you try to catch a snapper or maybe even a kingfish.
The Best Travel Backpack EVER MADE!?!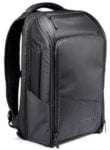 We are obsessed with backpacks – we've tried them all! And our favourite carry on backpack in the WORLD is the Nomatic Travel Backpack. This backpack has revolutionized the backpack industry and will change the way you travel forever :) Check it out here!
Best Day Trip from Auckland with Kids
Take a Guided Tour

Have a Drink at the Green Dragon

Snap a Photo with a Character
You would definitely regret it if you didn't visit the charming spot of Hobbiton. That's right, near Auckland is the world-famous Lord of the Rings filming location of The Shire. From Auckland, Hobbiton is reachable by a 2-hour bus ride on the Intercity bus. Those kiwis couldn't make it easier for tourists to get to this darling site.
While you can self-drive around Hobbiton, it is best to take a tour of Hobbiton. That way, you'll get all the fun facts and little known details about all things Hobbit and Shire! They'll also make sure you don't miss any of the iconic spots.
As part of the tour, you'll finish the day at the Green Dragon where you can sample a complimentary drink, whether a traditional ale, an apple cider, or non-alcoholic ginger beer. There are soft drinks available for the kids too. Choose an armchair by the fire or snag a seat in the beer garden with great views of the village.
You can also snap a photo with Lord of the Rings characters that are off-site and around the town.
Recommended Article: Looking for the best hostels in Auckland? Check out our EPIC Guide!
A must do for nature lovers
Hiking

Helicopter ride

Chase the Waterfalls
To get to Franz Josef, the best way is to take a plane. You can drive the 18 hours to get there, but with flights running sometimes for 50-60 euros, it's worth it to make a trip to one of the largest glaciers in the country that is jam-packed with awesome things to do!
This 7.5-mile long glacier can be reached by an eight-hour hike or by helicopter. The town of Franz Josef is located on the west coast of New Zealand's South Island. You're almost guaranteed to have a truly epic adventure on the snowy peaks, whether you opt for the hiking boots or the helicopter ride!
Take the Franz Josef Valley Glacier Walk and see two or three waterfalls coming down from the Fritz Range, or check out the Callery Gorge with an array of waterfalls. Franz Josef is known for having a bevy of waterfalls. So just about wherever you go if you keep your ears pricked up for the sound of rushing water, there is sure to be one close by!
Franz Josef Glacier is also located near Fox Glacier. The two glaciers are part of the Te Wahipounamu, a World Heritage Site park. So if you want to stay off the ice, you can always take to the nature trails in the park.
Staying Safe in Auckland
While Auckland is super safe, no matter where you are traveling, you NEED to have great travel insurance. We have personally tested TONS of travel insurance companies, and World Nomads is our favorite (and most affordable!).
Fill out the form below to get a quote so you can have a stress-free time traveling around Auckland!

Best Day Trip from Auckland by Train
Raft Through the Glow Worm Caves

Ruakuri Cave Waterfalls

Otorohanga Kiwi House
Take a quick 3-hour train ride from Auckland and find yourself in the magical village of Waitomo. Or you can always opt to drive yourself around two and a half hours too. This village on the North Island of New Zealand is famous for its underground cave systems that are home to glow worms! These little critters are naturally bioluminescent and will make your jaw drop to the floor in awe of these tiny glowing creatures. You can raft through the caverns or climb up and down them on foot.
Visit the Ruakuri Cave that has stunning waterfalls and dazzling limestone formations. Ruakuri Cave is the largest cave in Waitomo. Its name translates to "two dogs," as two dogs had made this cave their home when it was first discovered nearly 500 years ago.
The Otorohanga Kiwi House is a natural bird park that preserves and protects kiwi birds! This preserve has daily talks and feedings so you can see the cute birds up close. There are also paths to take and a pond to see, so go ahead and explore the aviary!
Have your dates picked? Read up on hostels in Queenstown before you book!
Go Hiking

Check out the waterfalls

Take a photo with a Kauri Tree
The Waitakere Mountain Range is around 30km from Auckland and is easily reached by the Intercity bus. Keep in mind that you'll need to take a taxi from the bus stop to the range.
Grab your hiking boots and don't forget your camera as you get ready to see one of New Zealand's most amazing mountain ranges. There are many different trails to choose from, a total of 250 kilometers of trails! There are also lots of waterfalls to see, so make sure you choose a route that will take you to see one, or two, or more!
Make sure you take a photo with the behemoth Kauri Trees. They grow up to 50 meters in height and can have a trunk diameter of over 5 meters. When we said behemoth, we really meant it!
Skydiving

Bungee Jumping

Go-Karting
Rotorua is around just under a three-hour drive from Auckland, however, there is an InterCity bus between these cities that only takes three hours and thirty minutes. It has wonderful natural, geothermal spas to visit. However, we think the best of Rotorua is the adrenaline rush activities!
Try your hand at sky diving and feel as if you are flying, or maybe just falling… and if you'd rather stay attached to something, give bungee jumping a try.
Okay, okay. You want to stick to the land? Check out DriftKartz Go-Karting! This indoor race track will provide just the right amount of adrenaline for those who don't want to fall out of the sky.
#8 – Whangarei
Best Cheap Day Trip from Auckland
Walk Across The Top of the Falls

Take a Dip

Mount Parihaka
Two and a half hours from Auckland lies Whangarei, a city most well-known for its immense waterfalls. Whangarei is easily reached by the intercity bus, or you can always drive yourself.
The Whangarei Falls are 85 feet high and the walk to the falls takes about 30 minutes for the parking lot. Take in a new point of view by walking across the top of the falls on a trail!
If you're visiting in the summer months, take a dip in the natural pool beneath the falls. Don't forget a picnic basket so you can enjoy a PB&J in the sun.
Take a break from the water and visit the volcanic Mount Parihaka that features a war memorial and the remains of Maori village.
Need specifics? We also have our favorite hostels near Auckland Airport!
#9 – Coromandel
Great for history lovers
Driving Creek Railway

Coromandel School of Mines and Historical Museum.

Hot Water Beach
Just across the Hauraki Gulf from Auckland, a brief 2-hour trip will bring you to the nice, quiet, remote peninsula of Coromandel.
A fun train ride, called the Driving Creek Railway, is a narrow-gauge mountain train will take you through the mountains and past pottery sculptures. Expect gorgeous views along the way!
Coromandel is known for being a gold mining town, so check out the Coromandel School of Mines and Historical Museum and learn all about it. What is really fascinating is that the 1900s Coromandel Gold Stamper Battery still processes gold from rock to this day.
Hot Water Beach is indeed a hot water beach! The underground hot springs come up through the sand making the water fantastically warm. Definitely take a swim in this geothermal hot spot.
Great for a quiet get away!
Explore the Undeveloped Beaches

Water Sports

Russell Port
The Bay of Islands are comprised of 144 subtropical islands that are scattered next to New Zealand's North Island. To reach the Bay of Islands it takes a three-hour drive or a 35-minute flight from Auckland. Renowned for undeveloped beaches, you're sure to find some peace and quiet on whichever island you choose.
Make sure you visit the port of Russell, which is a 19th-century whaling port. The seaside is lined with the remains of the first colonial capital of New Zealand.
The Bay of Islands have an incredible abundance of water sports activities to try. From water skiing to windsurfing, try as many as you can.
Trout Fishing and Prawn Farm

Bungee Jumping

Mountain Biking
Taupo is close to Rotorua is around a three-hour drive from Auckland or you can take the intercity bus. Taupo is at the edge of Australasia's largest lake, making it a sweet spot for trout fishing. There is also a prawn farm to check out. Those of you out there that are avid fishermen or lovers of seafood, this is the place for you.
If you're feeling like you need an adrenaline boost, rather than sitting with a fishing pole in hand, you might want to give bungee jumping a try. Take a 47-meter jump off of the first cantilever platform built in the world. When you jump off the platform, you can even touch your fingertips into the Waikato River!
Taupo is a great region for year-round mountain biking, as the Great Lake Trail has finally been completed. If you'd prefer something else, go hiking in the Tongariro National Park or play a round of golf at the Marquee courses.
Want to see all of Wellington? Get started with accommodation in Wellington's best neighborhoods!
Surfing

Glowworm Canyoning

Bridal Veil Falls
To get to Raglan from Auckland, you'll take the Intercity bus to Hamilton and then change to another bus. Raglan is on the west coast of the North Island and is the perfect spot for the surfers out there. Whether you want to hit up Ngarunui Beach, Manu Bay, Whale Bay, or a handful of other epic surf spots you're sure to have a blast! Manu Bay, though, does have a world-famous surf break! Feeling brave? Head to Manu Bay.
Besides the Waitomo Caves, Raglan is also well known for having a healthy population of glowworms! Go night canyoning under the boulder stream of Mt Karioi and jump, climb, and abseil the waterfalls while being surrounded by glowworms who fill up the darkness with their starry brightness. An unforgettable experience, that's for sure!
Check out the 55 meters high Bridal Veil Falls, Raglan's most stunning waterfalls that have excellent viewing decks. Bridal Veil Falls has a second name, the Wairēinga Falls, so don't get confused if you hear one name or another.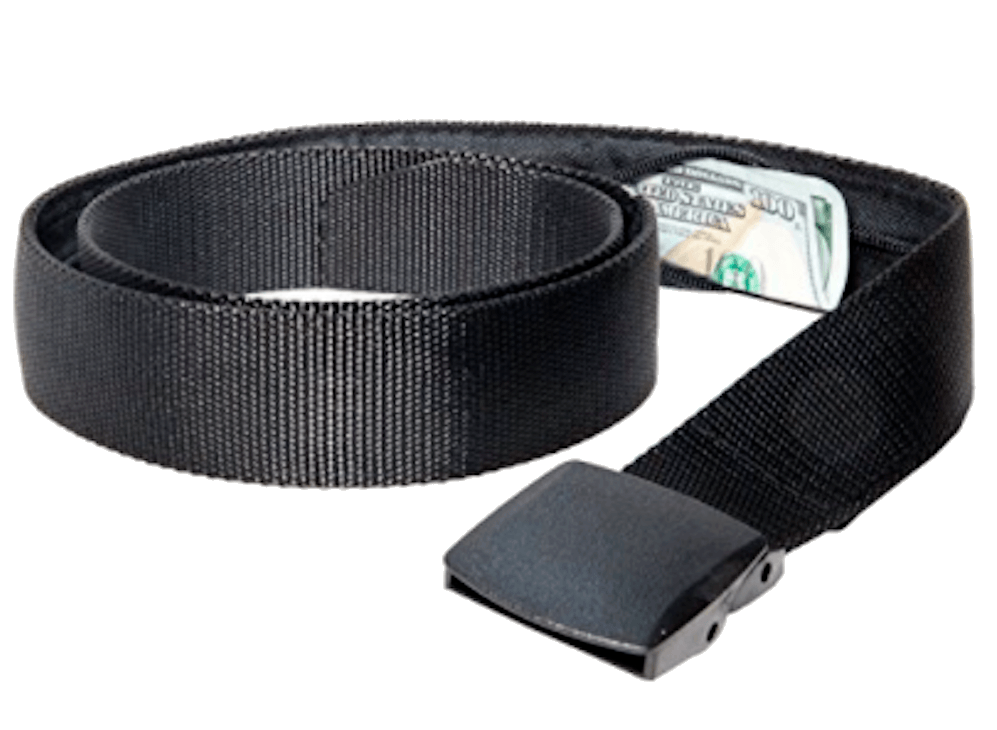 If you are traveling you should ALWAYS have emergency cash hidden on you! Security belts are great because they are affordable and can fit a ton of stuff in them (great for peace of mind!). Check out our favorite travel belt!
#13 – Matakana
Foodies will LOVE this day trip!
New Zealand Honey Centre

Puhoi Cheese Factory

Matakana Wine Trail
Matakana is in the northern area of rural Auckland and is, therefore, a quick trip from the city's center. Matakana is known for having delicious local foods and we can't help but recommend sampling local honey, cheeses, and wine! Don't worry, we're drooling too. Visit the New Zealand Honey Centre to learn about Manuka Honey and to try a spoonful or two.
Drop by the Puhoi Cheese Factory to learn more about the local dairy industry and to sample as many cheeses as they let you. They make camembert, Brie, feta, blue cheese as well as other European products like ricotta, crème Fraiche, and mascarpone. They also make yogurt and custard so make sure you show up with an empty belly.
Feeling thirsty after all the cheese and honey? Follow the Matakana Wine Trail to slake your thirst. We recommend a glass at Heron's Bay or Matavino!
Bird Tour

See the Kororā

Visit the Lighthouse
Tiritiri Matangi is an island off the Hauraki Gulf. Take a boat trip from Auckland's Business District to check out the beautiful island of Tiritiri Matangi.
Tiritiri Matangi is known for its overwhelming abundance of native birdlife that have been flourishing thanks to conservation efforts. You can take a bird tour to learn more, or you can wander around and keep your eyes peeled for as many different species as you can find! See if you can spot the little blue penguins known as kororā in their nesting boxes.
The oldest working Lighthouse in New Zealand is on Tiritiri Matangi, so make sure you stop by and snap a photo.
#15 – Cape Reinga
Best Day Trips from Auckland by Car
Hang out at the 90 Mile Beach

Visit the Pohutukawa Tree

Learn about the Maori Culture
When we tell you to visit a tree, we know it sounds a little silly. What if we told you that this tree was 800 years old and a symbol of New Zealand? A much more viable and exciting recommendation then, right? The 800-year-old Pohutukawa Tree blooms in bright red foliage in the summertime and is an incredible icon of New Zealand.
Just a little south from Cape Reinga is the 90 Mile Beach, which is 90 miles of opportunities to lay in the sand or swim in the bright blue waters. Sometimes people live their lives going 0 to 60, but here on the 90 relaxation is a guarantee!
Learn about the Maori history, mythology, and people here in Cape Reinga. Cape Reinga is one of the most spiritually significant places to the Maori people, so rather than Googling it, take a tour or have a good conversation with the locals.
There is no direct bus to Cape Reigna from Auckland, so you'll have to take three separate buses and then a taxi. The best option is to drive! Cape Regina is best enjoyed slowly, with your own wheels. It is in many ways, the quintessential New Zealand camper van trip.
Conclusion to the Best Day Trips from Auckland
New Zealand is a small island that 4.5 million people call home. While Auckland isn't the country's capital, the "City of Sails" is the largest and most internationally diverse city in New Zealand.
It's a boating enthusiast's dream city and has a busy metropolitan vibe with great music venues, art galleries, and shopping opportunities.
However, it's quite obvious that for the nature lovers, the adrenaline junkies, and those who are seeking more unique experiences you all need to get outside of Auckland and go explore!
From glow worms to 800-year-old trees to glaciers, New Zealand is plentiful in exciting places to go and special things to see.
***Disclaimer*** Some of the links in this post are affiliate links. This means that if you book your accommodation through the site, One Weird Globe will earn a small commission at no extra cost to you. Your support helps me keep the site going :)
Latest posts by Lily Allen-Duenas
(see all)