Stockholm is an amazing city, home to cutting-edge design and a quite literal smorgasbord of delicious food to try; exploring the cultural sights and history of Sweden's capital is a joy.
But with an archipelago of islands nearby, charming towns just a train ride away, and a surrounding countryside steeped in ancient history, there's more to see outside of the city.
So we've put together a handy list of the best day trips from Stockholm, easy to reach destinations on the train, a few romantic day trips just for couples, plus several things to do with kids.
You'll see that there really is something for everyone to do around this cool capital city.
Editor's note – Check out our 15 best hostels in Stockholm and find a hostel that suits your style!
Quick Answer: Best Day Trips from Stockholm
Best Places to Stay in Stockholm
Bunk up in one of the Swedish capital's slick and stylish places to stay. After spending busy days exploring the city and making adventurous day trips, you're going to want to return to a comfortable room and get a good night's rest. Make sure you choose the best accommodation for your travel style.
•
Best Hostel in Stockholm
•
Great all-rounder of a hostel
Quirky and colourful throughout, this is the best hostel in Stockholm for so many reasons. There's a good social area, a subway right across the street, loads of eateries and shops on the doorstep, they allow early check-in, it's clean, it's friendly… What more do you want?!
•
Best Budget Hotel in Stockholm
•
Right near public transport
Unfussy but homely and cosy, this budget hotel in Stockholm is a great place to base yourself if you're on a trip to the Swedish capital on a shoestring. It's a guesthouse with kitsch decor, friendly staff and a great location – there's even a free breakfast!
•
Best Luxury Hotel in Stockholm
•
True to its name, this top luxury hotel in Stockholm is set in a bank building dating back from 1910. If that isn't enough to whet your appetite, then how about the elegant restaurant, multiple bars, or the totally stylish decor throughout? Fans of design will absolutely love this historic, elegant place.
#1 Best Day Trip from Stockholm –Uppsala
Day Trips from Stockholm by Train
Full of history  

Beautiful botanic gardens

Trendy Cafes
Just 40 minutes by train from the city, this is one of the quickest day trips from Stockholm you could do. The city of Uppsala is one of the oldest in Sweden and it shows: there's a 530-year-old university here, the main building of which is now a museum.
More historic credentials of Uppsala lay at the Carolina Rediviva library, where you can catch a glimpse of the Silver Bible, dating back to the 6th century!
Elsewhere you can visit the city's elaborate gothic cathedral, the 16th century Uppsala Castle as well as the Linnaean Gardens – the country's oldest botanic gardens – for a stroll around the manicured grounds.
But alongside all its history, Uppsala's student population gives it a dynamic edge. There are loads of cafes to try out for some lunch or a snack, a picturesque riverside for an afternoon stroll, and then it's a quick train ride back to the Swedish capital.
How easy is that for one of the best day trips from Stockholm by train?
The Best Travel Backpack EVER MADE!?!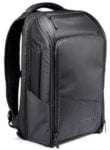 We are obsessed with backpacks – we've tried them all! And our favourite carry on backpack in the WORLD is the Nomatic Travel Backpack. This backpack has revolutionized the backpack industry and will change the way you travel forever :) Check it out here!
#2 – Gothenburg
Arty & creative

Vintage trams

Delicious food
A Swedish city with a cool edge, Gothenburg is a good option for a day trip from Stockholm. The city itself is quickly becoming a world-class destination, with a trendy arts scene evolving as well as some beautiful parks to stroll about – and just off the shore, there's an archipelago of islands to explore.
Gothenburg is traditionally a shipbuilding city dating back to 1621. It's easy to get around and see the sights thanks to its charming vintage tram system.
There's also a fresh and vibrant student population, bringing new energy into the city – and a day trip here means soaking up all the creativity they imbue, as well as in the art galleries and museums; and shopping for cool Swedish design products.
A cool day trip from Stockholm by train, a visit to Gothenburg also involves hopping in and out of trendy cafes and trying out some of the delicious shellfish that this city is known for.
#3 – Skogskyrkogården
UNESCO World Heritage Site

Natural scenery

Architecture fans will love it
Leave the hustle and bustle of the city for an authentic Swedish experience at Skogskyrkogården. A perfect half day trip from Stockholm, this one isn't extremely far from the city itself, but it's well worth a visit.
Skogskyrkogården (meaning 'woodland cemetery') is actually a UNESCO World Heritage Site and dates back to the early 1900s. Even though it's not so far away, making the trip here means spending time among huge pine trees and the freshness of nature.
To get there you can simply take a ride on the capital's subway system – making it a very easy day trip from Stockholm by train; you'll be right in amongst the tranquillity of nature before you know it.
This place is renowned for its architecture – the designers, Asplund and Lewerentz, created the iconic Skogskyrkogården based on primitive architecture and medieval Nordic burial grounds, with pathways twisting through the woods, seeming to melt into the surrounding environment.
It's also notable as the final resting place of Greta Garbo.
Looking for something different? Check out our guide to party hostels in Stockholm!
#4 – Västerås
Old city

Easy day trip

Loads of history
Even though many people fly to Västerås, it's only located a hundred kilometres from Stockholm; plus the hour-long journey by train starts conveniently at Stockholm's central station and runs directly to Västerås.
So on this easy day trip from Stockholm by train, you'll get to wander around one of Sweden's oldest cities, which also doubles up as a great space to explore nature.
Set on the scenic shores of Lake Malaren and with a cottage lined river that gently winds through the city centre, Västerås is a calm and cultural day trip from Stockholm – and a chance to refresh yourself outside of the big city.
As for history, Västerås Cathedral dates back to the 13th century and there are some interesting open-air museums to explore. The lesser touristed nature of the city means that you'll really feel that you're discovering an authentic slice of Sweden.
Though fairly large, Västerås has a lovely small town feel. However, the downtown area comes complete with skyscrapers – great for those who can't get enough of cities!
Need to save money? Check out the cheapest hostels in Stockholm!
#5 – Mariefred
Ride the steam train

Old royal castle

Pedal around on a bike
To reach the small town of Mariefred it's pretty simple: just take the train from Stockholm to Läggesta, which takes only 45 minutes.
From there you have a decision to make: do you walk for three kilometres? Do you get the local bus? Or do you take the steam train into town? We think the steam train journey alone makes it one of the best day trips from Stockholm by train!
Once you've arrived in Mariefred you'll be greeted by a quaint town that's perfect for wandering around and enjoying its many interesting attractions. Make sure to take a trip to Gripsholm castle, belonging to the Swedish royal family and home to the National Portrait Gallery. The castle looks stunning from the town itself across the water.
You could even rent a bike and pedal further afield – or get the steam train again – to the nearby Taxinge Castle, famous for its cakes! But you should also make a stop in one of Mariefred's many pretty cafes for a spot of lunch, too.
Staying Safe in Stockholm
While Stockholm is super safe, no matter where you are traveling, you NEED to have great travel insurance. We have personally tested TONS of travel insurance companies, and World Nomads is our favorite (and most affordable!).
Fill out the form below to get a quote so you can have a stress-free time traveling around Sweden!
Romantic Day Trips from Stockholm for Couples
Loads of history

Charming streets

Cool castle
Sigtuna Village is actually the oldest town in Sweden, founded over a thousand years ago, which alone makes it worth a visit.
Spend the day here on one of the best romantic day trips from Stockholm for couples by exploring the village itself and soaking up the history in its charming streets.
The small lanes are lined with very well preserved traditional wooden houses: some famous examples of the old buildings in town include the town hall, built before 1750. Sigtuna Village also includes some of the oldest stone churches in the country, dating back to before the 1100s.
After exploring the village, make a trip to Wenngarn Castle, said to be home to the best preserved Baroque chapel in the whole of Europe. Find out about the castle's history and hear the tale of Count Magnus Gabriel De La Gardi. Then you can take a breath of fresh air in the carefully manicured palace garden.
Finally, walk around Viby Village with its red cabins – little has changed since the 1850s!
Waterside wandering

Stunning scenery

Arty & Creative
Take a little trip out of the city to Stockholm's closest island, Fjaederholmarna. Simply take a ferry from the city, which takes about 30 minutes, and you'll soon be surrounded by stunning scenery and beautiful watersides on this lovely island.
Spend as much time as you like here – a couple of hours, or a whole day, relaxing in a tranquil natural setting.
The perfect time to visit is, of course, in summer when you can make the most of what Fjaederholmarna has to offer. You can take a walk along the cliffs, explore the beautiful woodlands for a breath of fresh air. Make sure to pop into the small workshops and shops to see craftspeople hard at work – here you can see glassblowing and pottery boutiques.
On this romantic day trip from Stockholm, after a tasty traditional lunch, the best thing to do is spend the afternoon lazing on the island beach and swimming in the water. Finally, when it's time to return back to the city, round up your island break perfectly by picking yourself a tasty ice cream at the marina.
Need more info? Here's a rundown of things to do in Stockholm to fill your time there!
Snowy Adventure

Stunning scenery

Natural Landscape
If you want to try out something new with your other half whilst on your city break then this romantic day trip from Stockholm for couples is a great idea. Not only do you get to experience the incredible natural landscapes and Sweden but you also get to try something completely new and a lot of fun. Get away from the city streets and spend your day in the snow travelling across country on skis.
Make sure to travel with a guide who will show you the way through the countryside as well as give you tips and instructions which is especially helpful for beginners.
After a while of sliding through the snow and snapping a load of pictures, you can stop for some well-deserved lunch among the wilds of nature.
Set off again with a stomachful of good food and enjoy the rest of your journey in the romantic setting and make amazing memories in the incredible snowy countryside.
Editor's Recommendation – You should definitely check out our guide on the coolest places to visit in Sweden.
Fun hiking

Amazing frozen lakes

Woodland trails
Go on an incredible adventure with your other half and enjoy this amazing, romantic day trip from Stockholm for couples as you delve into the snowy Swedish countryside. This is an exciting adventure and best done with a guide who will help you use snowshoes as well as to navigate the pathways through the snow-capped trees.
The trip is a special chance to spend a day in the wild landscape, meeting wild deer and taking in the stunning beauty of frozen lakes and all just a few minutes from the city boundaries.
The day trip is also the chance to learn more about the ecosystem of Sweden – your guide will be able to answer any questions you might have about the country's wildlife.
After a few hours, you'll get the chance to warm up around a campfire and enjoy a traditional hearty lunch before finishing up your snowshoe hike. Of course, there'll be some great opportunities to snap some amazing pictures, too.
#10 –Stora Holmen
Day Trips from Stockholm with Kids
Adventure playgrounds

Quick train journey

Miniature train
An island in the middle of the River Svartån, Stora Holmen is a haven for families with young children. So if you're looking for the perfect day trip from Stockholm with kids, then this is definitely up there with the best.
Stora Holmen is located in Örebro, just a couple of hours by train (or by car) west of Stockholm. Örebro is a nice town in itself, but the island of Stora Holmen is a great family day trip from Stockholm because of just how family friendly it is.
Once popular for entertainment like fireworks in the 19th century, today the grassy isle is definitely a place to bring the kids. Stora Holmen boasts play parks, an adventure playground (complete with zip lines!) as well as a miniature train that takes visitors around the island – and that's only a few of its attractions.
You can also row around the river itself in the summer months – a fun, relaxed way to spend the afternoon!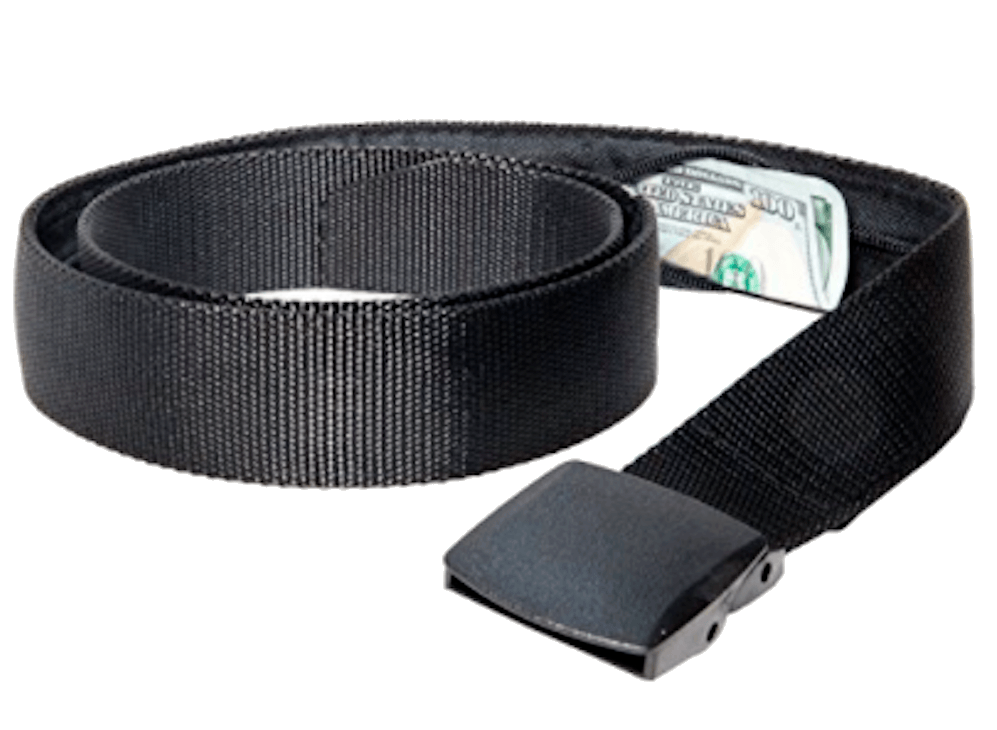 If you are traveling you should ALWAYS have emergency cash hidden on you! Security belts are great because they are affordable and can fit a ton of stuff in them (great for peace of mind!). Check out our favorite travel belt!
Full of history

Mysterious old tales

Educational
This one is such a fun and educational day trip from Stockholm with kids. This trip consists of making your way out of the city centre to the countryside of Uppland where you can go on a hunt for the remains of the Vikings.
You can enjoy the day out with your kids having fun in the outdoors as you come across interesting relics of Sweden's heritage. Make a stop off at the Broby Bro burial ground and enjoy learning about the strange burial rites of the Vikings as well as the tale of the strong female Viking, Estrid of the Obotrites.
Her story is depicted in the five famous runestones in Uppland. Make a visit to the Jarlabanke where the family can find out about the Viking chief, Jarlabanke himself and his tales from more runestones.
Finally, you have to see the Arkils Tingstad, which is the site of an old Viking parliament to understand more about Viking society as well as sipping on a well earned (alcohol-free) Viking mead before the return journey home.
#12 – Tom Tits Experiment
Educational

Quick and simple journey

Great chance for fun
Named after a character that appeared in French newspaper l'Illustration, as well as several books, Tom Tits Experiment is a science museum that makes for an interesting day trip from Stockholm with kids.
Boasting a huge 450 different science experiments over four floors, this interactive museum is sure to be a hit with curious young minds; your children can ride with robots, learn about the periodic table, and even freefall from 15 metres! There's also an outdoor park open from May to September, too.
This fun-filled family day trip from Stockholm is great since it's not only fun, but it's also educational, so your children can learn about the world around them thanks to some pretty fascinating science experiments.
From the capital, it's just half an hour by car or 45 minutes on the train, so it's simple to get to this cool science museum, so this could even work as an easy half day trip from Stockholm.
Island hopping

Explore nature

Outdoor adventure
This top day trip from Stockholm is perfect for families with older kids who want to have a fun and active day out together. The day-long trip will take you are your family out onto the open water as you paddle at your own pace around the many deserted islands that sit in the waters close to Stockholm.
Take a tour that will teach you the basics of kayaking equip you with the skills you need to explore the open water.
Many of the islands in the archipelago are uninhabited – these have become havens for wildlife, which is fantastic for nature lovers who can learn all about the local flora and fauna that thrives in these conditions.
Kayaking in the calm of the waters is great fun, especially when the weather is good and the sun is shining. You can paddle into inlets and bays and take a break for lunch on a deserted beach. Afterwards, if its warm enough, you'll have the chance to take a refreshing dip in the cool of the water, too!
Perfect for nature lovers

Magical atmosphere

Try traditional Swedish food
The perfect Summer day trip from Stockholm, exploring the city's nearby forests is sure to be something that all the family will enjoy.
Just 20 minutes from the city itself and you'll be surrounded by woodlands. Wild boar, deer and moose can be seen on this unique safari, taking place around sunset when the wildlife is quite active.
It's also a chance to learn more about the history of rural Sweden, too, with 17th-century country mansions and ancient runestones dotting the trail as you move from meadows to woodlands spotting animals. The adventurous nature of this tour means it'll be great as a day trip from Stockholm with kids – just picture your children stomping around the woods with myths, legends and Vikings in their imagination!
And then you finish up with a tasty traditional Swedish midsummer meal before heading back to the city.
Evening adventure

Natural ice

Barbecue dinner
Try out something a little bit different and take your family on a classically Swedish trip. Wrap up warm and head out of the city in the late afternoon as the sun starts to set on this amazing day trip from Stockholm for kids, and enjoy an adventure they'll never forget.
The natural ice that coats much of the countryside outside of Stockholm is perfect for skating and makes for a fun evening spent with your family having fun on the ice. The skating routes are lit by fire with torches so you get to have an actual adventure as you slide by torchlight over the natural ice.
Marshalls are on hand to guide the way and help out if anybody needs help making it a safe and enjoyable experience for children. Once you've had enough fun gliding through along the skating course, warm up with a dinner cooked on the barbecue.
Conclusion to the Best Day Trips from Stockholm
Our list of the best day trips in Sweden mean you might not even have any time at all to explore the city itself – there's just so much to do just on the doorstep of the capital!
From tours to learn all about the country's Viking past and island exploration, to science museums and a chance to spot wildlife in beautiful settings, there's a lot on offer.
There are so many places that are easy to get to by train, too – even other major cities like the vibrant Gothenburg, and charming towns like Mariefred, are easily reached by rail.
So what are you waiting for? Stockholm is waiting!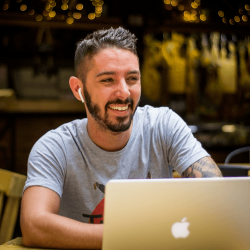 Latest posts by Aaron Radcliffe
(see all)