Stockholm is a bustling and vibrant city with many sights and attractions that bring tourists to explore the ochre-colored buildings of the Old Town. There are loads of restaurants, bars, museums, shops and markets to discover, as well as many beautiful streets, parks and outdoor activities!
If you're planning on visiting the capital of Sweden, which encompasses 14 islands and more than 50 bridges, it can be difficult deciding where to stay!  This city, located on the extensive Baltic Sea archipelago, has many options available.
It is also said to be one of the most expensive cities to visit! This may mean you have to budget a bit more than usual, so we've found the most affordable hostels in Stockholm, Sweden, to make your planning a bit easier!
Quick Answer: Best Cheap Hostels in Stockholm
Best Overall Cheap Hostel in Stockholm – City Backpackers Hostel
Best Cheap Hostel in the Old Town – Castanea Old Town Hostel
Best Cheap Hostel in Stockholm for Friendly Staff – Generator Stockholm
Best Cheap Hostel with Friendly Ambiance in Stockholm – City Hostel – Central Station
Best Clean Cheap Hostel in Stockholm – Dockside Hostel
A Very Affordable Hostel in Stockholm – Interhostel
Best Chic Cheap Hostel in Stockholm – Birka Hostel
Best Cheap Youth Hostel, Stockholm – Lodge32
Best Cheap Rustic Hostel in Stockholm – Vasastan Hostel
Best Cheap Hostel on the River – The Red Boat Mälaren
Best Cheap Hostel Outside the City in Stockholm – Hotel Dialog & Hostels
Best Cheap Hostel with Breakfast in Stockholm – Mosebacke Hostel
Best Cheap Hostel with a View in Stockholm – Crafoord Place
Best Overall Cheap Hostel in Stockholm
A great place for meeting new people
Perfect location in the center of the city!
Tonnes of added extras!
An awesome centrally located Stockholm hostel that offers tons of little extras like free pasta, free ice skate rental in the winter and a free evening sauna 365 days of the year. They also host cool movie nights!
The rooms all have en-suite bathrooms, and the beds are super comfortable hostel Stockholm has. This is a fantastic place to meet people and get to know the incredible city of Stockholm!
Best Cheap Hostel In The Old Town
Awesome location in Stockholm's Old Town
Cozy, quiet and relaxing hostel
Homely and friendly atmosphere
This eco-friendly hostel is a small and personal hostel that is found in the middle of the Old Town, which is one of the best-preserved medieval city centers in the world!
They offer a modern hostel with a charming atmosphere and a quiet street to relax and unwind after a long day of exploring.
Heading to Stockholm? Save some money with our guide to the coolest hostels in Stockholm!
Best Hostel in Stockholm for Friendly Staff!
Spacious social areas and chill-out lounge
On-site restaurant and bar
The friendliest staff!
This awesome hostel is located just a 5-minute walk from the central station in the chic neighborhood of Torsgatan. It is renowned for amazing architecture, contemporary art, and alternative fashion!
The friendly staff at the hostel are multilingual and know the city backward so they will give you all the best ideas to fall in love with the city!
Best Hostel With a Friendly Ambiance in Stockholm
Located only 450 meters from the airport buses and the Stockholm Central station
Clean friendly environment
Free breakfast!
Perfect accommodation in the middle of Stockholm with a clean, friendly environment and excellent service from the staff who will tell you all the best places to go!
They have free computers to use and a TV in the common area and offer free breakfast from October to March!
The Best Travel Backpack EVER MADE!?!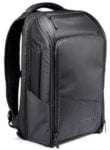 We are obsessed with backpacks – we've tried them all! And our favourite carry on backpack in the WORLD is the Nomatic Travel Backpack. This backpack has revolutionized the backpack industry and will change the way you travel forever :) Check it out here!
Best Clean Hostel in Stockholm
A short walk to many places of interest
Perfect location in the center of the city!
Suitable for all age groups
This clean hostel in Stockholm is close to the subway and easily accessible transport within just a few minutes!
The nearby squares and alleys of the Old Town have many restaurants and bars, with the bohemian section of the city, called Södermalm, just a stone's throw away!
Have some time? Get out of the city with these epic day trips from Stockholm!
A Very Affordable Hostel in Stockholm
A great place for meeting people
Close proximity to many of Stockholm's event venues
Suits every sort of budget traveler!
This centrally located hostel is close to many tourist attractions, clubs and pubs and a great place to make some new friends!
The rooms all have modern beds with reading lights and lockers to store your valuables, and there is Wi-Fi throughout the property.
Looking for something different? Check out our guide to party hostels in Stockholm!
Best Chic Hostel in Stockholm
Choice of private rooms or dorms
Friendly social rooms to relax and socialize
Very secure and safe
This modern hostel is simple and pleasant and offers a great place to stay with a wonderful location!
You'll have a fully equipped kitchen to use as well as Wi-Fi that is found throughout the property. They also have a strong focus on safety with cameras in common rooms and emergency services available.
Sweden is incredible! These are the most spectacular places to visit in Sweden!
Best Youth Hostel in Stockholm
Children above 10 years are welcome with an adult
Amazing city and sea view!
Close to parks, restaurants, and bars
Lodge 32 is one of the most elegant Stockholm youth hostels, located just 10 minutes walk to Stockholm city. It is right by the marina of Riddarfjärden and has awesome sea and city views!
From Lodge 32 youth hostels, Stockholm, you can see the City Hall from the hostel and all the sightseeing boats, with many attractions within walking distance and access to a kitchen and city maps.
Centrally located, near the station
Offers special stay-over packages
Lockers to store all your valuables
This cozy hostel gives you easy access to all the best attractions and transport in Stockholm while staying in a quiet and peaceful place to stay!
You can easily make yourself at home, using the washing machine and kitchen for a small fee. Be sure to make use of their stay-over packages, which include bedsheets, a towel, toothbrush, toothpaste, shower gel and a loan of a padlock!
Best Cheap Rustic Hostel in Stockholm
Located in the north of the city center
A charming house in a lively area
Only 100 meters away from the crossing of Sveavagen/Odengatan
This rustic hostel is set in the north of the city in an old charming house and is surrounded by many bars and restaurants, in a good position for all kinds of activities
You'll feel right at home in their cozy and quiet shared spaces with free Wifi and a shared computer, as well as laundry opportunities and high-quality beds!
Once you've booked, check what there is to do in Stockholm!
Best Hostel On The River in Stockholm
Cozy riverside hostel
On-board two old lovely boats
Within walking distance of everything
This unique hostel is on a boat where Lake Maralan and the Baltic Sea meet. You're able to watch boats passing through the lock or explore the nearby, historic Old Town!
You'll find several bars around the area in Södermalm and find many shopping areas, art galleries and museums close by so you can choose to have a calm and relaxing time or an eventful stay!
Located in a 17th-century building!
Perfect location in the heart of Stockholm
Minimum age of 21 years
This amazing old building turned hostel is in the heart of Stockholm, only 1 minute from the Old Town metro/subway stop!
The Royal Palace and the Cathedral are only two blocks away, as well as the Nobel Museum, the harbor, and the ferry boats for Djurgarden. There are also many shops, bars, restaurants, and coffee shops right outside on the historic streets and alleyways of medieval Stockholm.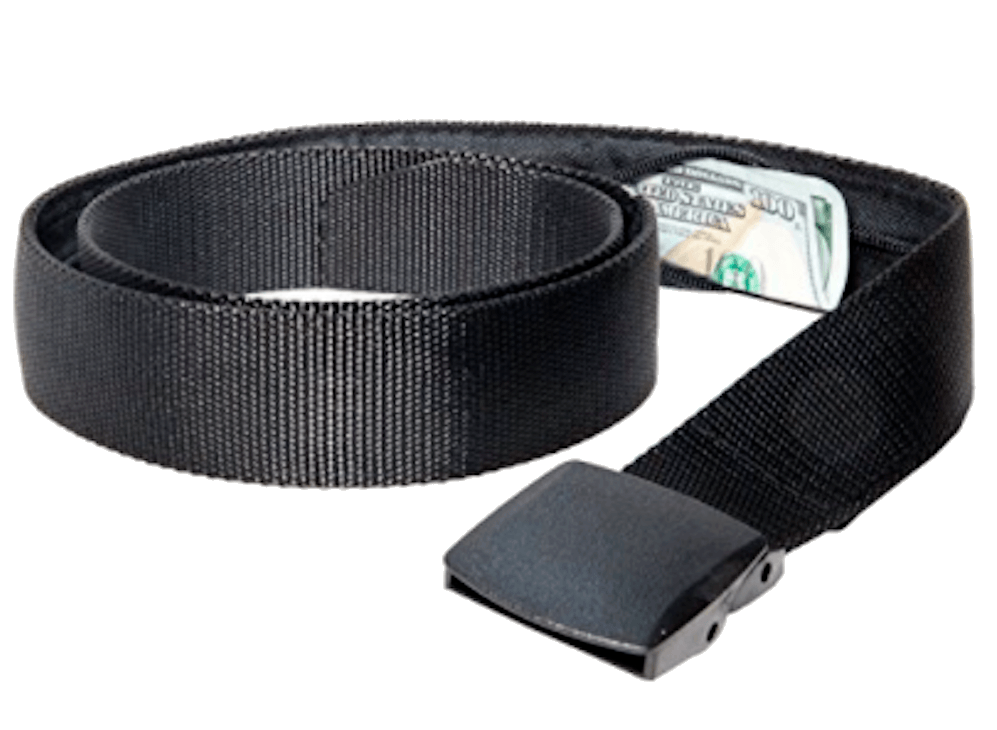 If you are traveling you should ALWAYS have emergency cash hidden on you! Security belts are great because they are affordable and can fit a ton of stuff in them (great for peace of mind!). Check out our favorite travel belt!
Best Cheap Hostel Outside the City in Stockholm
Located in Kungens Kurva, which is 15-20 minutes south of City center
Close to IKEA and Skarholmen centrum
Elegant and clean hostel
This hostel is neat and affordable and a great option if you want a place to stay that is quiet and away from the city of Stockholm.
You'll find Heron City across the street, which has Scandinavia's largest cinema, bowling hall, and many different restaurants. The Old Town is only 15-20 minutes away!
Surrounded by fields and greenery
Offers private, single, double or shared rooms
Hostel buses take you to Stockholm in 15 minutes
This neat hostel is found in the open fields in northeastern Stockholm. It boasts a fully equipped kitchen and relaxing common room for all guests to use!
The surrounding area has a gym, cafes, and restaurants! It is also the perfect place for outdoor activities, as it has an outdoor pool and volleyball court! For more fresh air, you can find stunning walking and running paths within the surrounding parks.
Located in the center of Stockholm
200 meters from Central Station
Offers an excellent quality-price ratio!
This hostel is in an area where you'll find everything that you need, including bars, shops, restaurants and access to just about anything around the Old Town on foot.
The islands and the waterfront are also close by and the city's efficient public transport network is right near the hostel for those who want to go further afield!
Best Cheap Hostel with Breakfast in Stockholm
Located in the city near the busy streets of Sodermalm
Offering single, double and triple rooms
Breakfast included!
This hostel is in the center of Stockholm and is neat and simple. Located within walking distance from all the shops and restaurants and offering an included breakfast every morning! They also offer late check-in so if you're arriving late, you'll still be able to check-in after 8 pm.
Best Cheap Hostel With a View in Stockholm
A cozy and friendly hostel
Located in the northern part of central Stockholm
The hostel is on the top floor with amazing views!
Crafoord place offers cozy accommodation with great views of Stockholm from the top floor. The City terminal is an easy 10 or 15 minutes walk away and you'll find the nearby shopping street with many shops and restaurants, as well as many other popular tourist attractions and sights and easy transportation!
Conclusion
Stockholm is a city full of charm and culture and each area and street offers its own unique style and charm. No matter where you are based, the public transport system is efficient and functional and the Old Town is easy to explore on foot!
You'll discover incredible architecture and stylish shops and restaurants all around, while the city is surrounded by winding waterways and beautiful green parklands, where you can find some peace and quiet from the vibrant streets.
No matter where you choose to stay in the small city of Stockholm, there are charming cobblestoned streets and beautiful places with captivating sites for any type of traveler!
Whether you want to embrace the world-famous restaurants or the buzzing night scene or take peaceful strolls along the waterfront, we hope this guide has helped you in choosing the best and most affordable Stockholm hostels for your tastes and budget!
***Disclaimer*** Some of the links in this post are affiliate links. This means that if you book your accommodation through the site, One Weird Globe will earn a small commission at no extra cost to you. Your support helps me keep the site going :)
Latest posts by Clair Ricketts
(see all)