Stockholm, the magical capital of Sweden encompasses 14 islands that are connected together by over 50 bridges. The archipelago has a long and beautiful history hidden in its 13th century cobbled streets and ancient buildings.
There are an incredible amount of Stockholm points of interest that are easy to explore and make for the perfect adventure. Finding the best things to do in Stockholm, Sweden has never been easier! We've compiled a list of the very best Stockholm attractions that are sure to satisfy your travel hunger.
If exploring concert halls, palaces, art galleries, or museums doesn't sound quite exciting enough for you, then taking a cruise around the islands just might. There is plenty of adventure to be had in this wonderful archipelago that over 900 000 people call their home.
Here are some of the top things to do in Stockholm for even the most traveled tourist!
Our Favorite Places to Stay in Stockholm
When choosing accommodation, you want to be somewhere close to the best Stockholm things to do in order to cut down on travel time (and costs)! Here are some of our favorite places to stay in Stockholm.
The Coolest Hostel in Stockholm
24-hour check-in at reception
Free wifi
The Generator Stockholm offers spacious social areas like their ground floor chill-out lounge, restaurant, and bar. Make use of the GenStore which sells a variety of products perfect for those who forgot their toothbrush at home, or didn't pack a travel journal.
A Great Budget Hotel in Stockholm
Situated in the heart of Stockholm
Located in a 19th-century building
This wonderful hotel is located in the heart of Stockholm, just a 10-minute walk from the nearest shopping and entertainment center. Breakfast is served at the hotel every morning and there are a multitude of other restaurants nearby to make your travels all the more convenient!
The Best Luxury Hotel in Stockholm
Centrally located
24-hour gym
At Six is a luxurious hotel that offers an overwhelming variety of facilities. Cocktail bars, restaurants that serve international cuisine and live music are all activities that will keep you thoroughly entertained!
The Best Travel Backpack EVER MADE!?!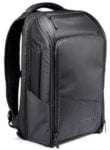 We are obsessed with backpacks – we've tried them all! And our favourite carry on backpack in the WORLD is the Nomatic Travel Backpack. This backpack has revolutionized the backpack industry and will change the way you travel forever :) Check it out here!
• The 31 Best Things to Do in Barcelona •
Walk in the footsteps of ABBA
Become the 5th member
Enjoy an interactive experience
Visit the incredible ABBA museum on the island of Djurgarden in Stockholm for an interactive experience like you've never seen before!
Listen to an audio guide in which Agnetha, Benny, Bjorn, and Frida share their personal stories and memories from throughout their careers.
Heading to Stockholm? Save some money with our guide to the coolest hostels in Stockholm!
#2 – Explore Gamla Stan
One of the Best Free Things to Do in Stockholm
Where Stockholm began
Cobblestone streets
Historic island
Walk the old cobblestones streets as you explore in between the houses, restaurants, and shops that are all painted a variation of gold. Don't forget your camera at home for this activity as you'll be provided with a multitude of different picture-worthy scenes.
Squeeze through the famous tiny alleyway, Marten Trotzigs Grand, that measures only 90 centimeters wide!
5-hour sightseeing tour
Ride a classic archipelago ship
Enjoy food and refreshments onboard
See the absolute best of Stockholm from the perspective of the canals as you cruise through the archipelago! As you go, your knowledgeable guide will tell you all about the different sights you pass.
This is the perfect activity if you're looking to do some unique Stockholm sightseeing.
See artifacts and relics
Experience 10th-century life
Learn about Viking beliefs
Spend the whole day exploring the Viking Museum that contains relics and artifacts from the 10th century.
You'll learn about life as a Viking and about their interesting beliefs and methodologies. You'll also see sculptures of what Vikings looked like.
Unique transportation
75-minute tour
Land and water tour
This tour starts with a drive through the historic center where you'll learn about the past of Stockholm before your bus takes a plunge into the canal! You'll tour the canals while being entertained by your guide.
This is a very unique way to experience some of the best Stockholm tourist attractions!
#6 – Visit the Vasa Museum
Ship from the 17th century
64 gun warship
Sunk in 1628
In 1628, the Vasa 64 gun warship sunk on its very first voyage and was left on the seafloor until 1961. It was then lifted to the surface and restored so that interested locals and tourists could view it at their leisure.
Learn about this wonderful warship and how it met its fateful end at the Vasa Museum.
World's first open-air museum
Learn Swedish customs
Founded in 1891
The museum features 150 historically interesting houses and farmsteads that you're free to browse at your own pace.
You'll learn about the different conditions in which people lived between the 16th and 20th centuries.
Have some time? Get out of the city with these epic day trips from Stockholm!
#8 – Visit the Modern Art Museum
Great Experience for Art Lovers!
Skeppsholmen island
Started in the 1950s
Modern and contemporary art
Visit the incredible art museum on Skeppsholmen island and see a variety of modern and contemporary art.
See artworks from famed artists such as Picasso, Marcel Duchamp, Henri Matisse, and Salvidor Dali. After viewing the museum, stop for lunch at the lovely on-site restaurant!
3-hour tour
Explore the many islands
Pedal off the beaten track
Take a guided tour of the archipelago and discover some of the hidden gems that Stockholm has to offer.
You'll visit areas of the city not accessible by car and enjoy picturesque views that many tourists miss during their time in Stockholm.
#10 – Walk Through Stockholm Palace
Architecture Fan? You'll Love This
One of the biggest palaces in Europe
Over 600 rooms
5 museums
Visit the Stockholm Palace complex and spend the whole day exploring the 5 museums that span the complex.
The palace is not just a historical relic as the King still stays in the 18th-century castle!
Experience early life in Stockholm
90-minute tour
See 1600s landmarks
Take a walking tour through the historic Old Town in Stockholm while listening to colorful stories and legends.
You'll pass palaces and many places of historical significance in the city while learning from your knowledgeable guide about the history of Stockholm!
Sweden is incredible! These are the most spectacular places to visit in Sweden!
4-hour mountain biking trail
Bike through the forest
Enjoy picturesque views
Take a 4-hour mountain biking trail through the mountains and forests of Stockholm.
You'll enjoy a great variety of landscapes, views, and trail types during your ride, and you'll get the chance to go for a swim in the lake when you're all hot and sweaty!
Explore Stockholm by water
2-hour tour
1 or 2-person kayak
Paddle around the famous canals of Stockholm whilst learning the history of the area.
Choose between a single or a two-person kayak that is loads of fun if you're traveling with a friend or loved one.
#14 – Visit City Hall
A Must Do For History Buffs!
106-meter tower and spire
Nordic National Romantic style
Inaugurated in 1923
The City Hall is one of the buildings that makes Stockholm the city that it is!
It took over eight million bricks to build the impressive building. The inside is absolutely fascinating, it's no wonder the National Banquet is held in the City Hall every year!
Editor's note: Save a bit of cash in Stockholm with our guide to budget hostels in Stockholm!
2-hour tour
Scenic views
See the 3 Crowns Palace
Take in picturesque views of the city as you travel along Stockholms many waterfront streets.
You'll pass the 3 Crowns Palace which is the official home of the Royal family of Sweden. You'll then explore some of the 14 islands that make up Stockholm.
#16 – Spend an Exciting Day at Grona Lund
One of the Best Fun Things to Do in Stockholm
Sweden's oldest amusement park
First opened in 1883
Concerts in the park
This state of the art amusement park opened all the way back in 1883 but is still very much up-to-date. In fact, a new roller coaster is unveiled every few years.
Concerts are often played in the park and some of the most famous artists of all time have played there. Among them are Paul McCartney, ABBA, and Bob Marley.
Don't stop the party! Read up on Stockholm's best party hostels too!
5-hour night tour
Admire the medieval town
Hear ghost stories
As you stroll Stockholm's narrow alleyways and hidden courtyards, you'll be told tales of murder, myths, mysteries, executions, assassinations, diseases and ghosts.
You'll explore the dark streets that make up the very oldest portion of the city because it really is one of the best places to visit in Stockholm!
5-hour tour
Learn how to skate
Experience different locations
Spend the entire day traveling to different natural ice skating locations. You'll learn techniques for skating on natural ice and all equipment is provided for you.
This is a great activity for anyone wanting to get a little active on their vacation!
#19 – Indulge in a Lunch Aboard a Cruise to Vaxholm
3-hour lunch cruise
Chef prepared meal
Swedish cuisine
Climb aboard the classic ship that sails the canals of Stockholm before indulging in a delicious chef-prepared lunch!
You'll sail toward the wonderful island of Vaxholm and see its many wooden houses nestled in between the luscious trees.
4-8 hour tour
Safe fishing boat
Equipment provided
If you love the ocean then take a sport fishing trip around the archipelago.
If you've never fished before, your guide will help you learn the ropes so that you can enjoy the thrill of the chase during your fishing experience!
4-hour excursion
Sunset tour
See Swedish wildlife
Take off on this incredible excursion as the sun sets over Sweden. You'll travel 20 minutes from Stockholm city to the wilderness where you'll see moose, wild boars, and roe deer herds.
You'll take a short hike through the forest to enhance your chances of seeing wildlife!
#22 – Stroll Through the Nordic Museum
One of the Best Cheap Things to Do in Stockholm
Learn about Sweden
16th century onwards
Learn about Sami
Take a walk through the Nordic Museum where you'll learn about the history of Sweden and it's only indigenous culture – the Sami culture.
You can expect to see traditional costumes, textiles, ceramics, jewelry, folk art, and furniture.
Center of contemporary photography
World-class exhibition
Buy a souvenir
Visit the famous Fotografiska, an exhibition center that displays contemporary photography. Once you've paid the entrance fee, you can wander around at your own pace and also enjoy drinks and live music until late at night.
Be sure to buy a print of your favorite artwork at the gift store.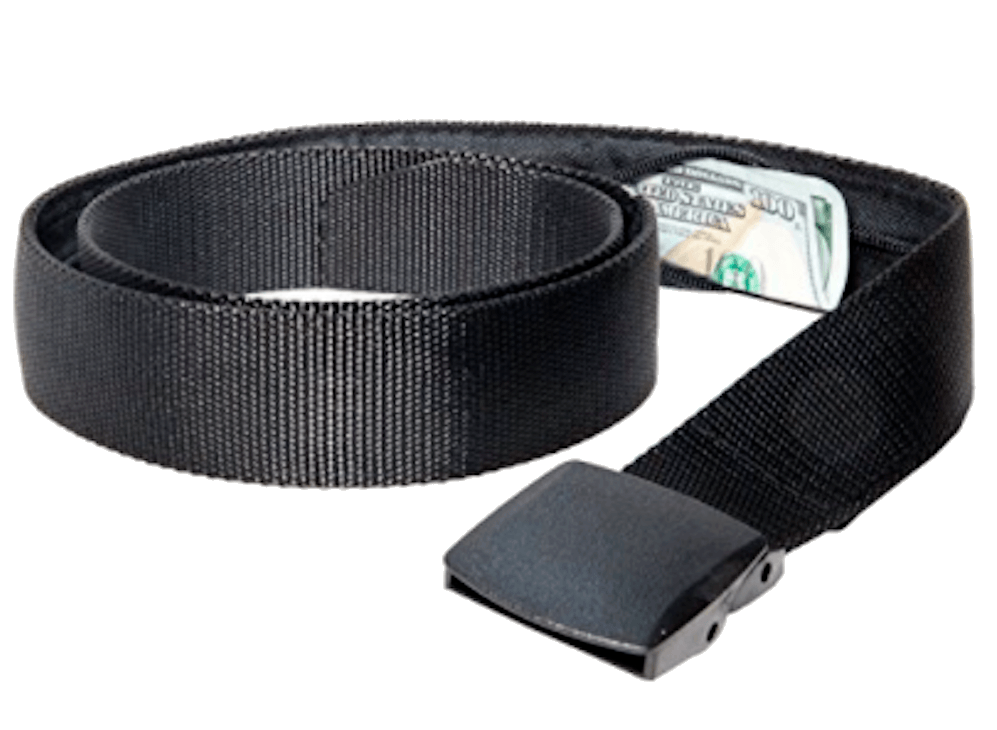 If you are traveling you should ALWAYS have emergency cash hidden on you! Security belts are great because they are affordable and can fit a ton of stuff in them (great for peace of mind!). Check out our favorite travel belt!
2-hour tour
VIP shopping experience
Guided by a fashion expert
If you love to shop, this is going to be a great activity to take part in. You'll visit luxury boutiques, designer brands, Scandinavian fashion stores, and vintage shops.
Your guide will customize your shopping experience to suit your taste in fashion to make sure you're making the most of your day!
Visit the city's food markets
4-hour tour
Sample traditional Swedish food
Stockholm is famous for its many food markets, and on this tour, you'll get to explore them and sample some of Sweden's best traditional food!
You'll sample local cheeses and meats before tasting some of Sweden's specialty treats.
#26 – Explore Stortorget Square
One of the Most Important Sites in Stockholm
The oldest square in Stockholm
The highest point on Gamla Stan island
The square is filled with historical significance
Stortorget Square was the first place in Stockholm that building started taking place. The square has seen a fair bit of drama in its day. In the square, you'll be able to learn about the Stockholm bloodbath of 1520, when 90 people were executed in the square by Danish forces.
You'll also find a cannonball lodged in the wall in the corner of the square, which is also said to be from the same time period.
5-6 hour tour
See the Swedish countryside
Professional guide
At the start of your tour, you'll venture out into the beautiful Swedish countryside to see some of the most famous Viking sites in the country.
You'll visit a Viking parliament, grave field, bridge and the historic Viking town of Sigtuna.
#28 – Browse the Stockholm Public Library
Opened in 1928
No entrance fee
Many English books
The Stockholm Public Library is one of the most beautiful libraries in the world. It's a gigantic hall encircled with walls of books that create an absolutely magical setting.
It was the first library in Stockholm that allows readers to browse the shelves without having to consult a librarian and is one of the best things to see in Stockholm.
7-hour tour
Experience Stockholms nightlife
Make new friends
Spend the night indulging in one of the best pub-crawls in Stockholm.
On the tour, you'll visit 3 bars and a club where you can enjoy 3 free cocktail shots, as well as 20% off all beers, ciders, and wines that you buy during the evening.
Camera friendly tour
Guided by an Instagram influencer
Visit stunning locations
On this tour, you'll be led around the city to some of the most Instagrammable locations.
Take pictures of beautiful landscapes, incredible viewpoints that will take your breath away, and Stockholm must-see hotspots that are trending around the city.
5-hour tour
Discover restaurants and cafes
Learn about its tormented history
Take a guided tour of Sodermalm Island which is now home to the biggest hipster community in Stockholm.
You'll learn about the witch trials and executions that took place in the area and explore the cute restaurants and cafes that the locals frequent every day.
Final Thoughts
Now that you know what to do in Stockholm, you can start planning your very own Stockholm itinerary! If you're a lover of interesting culture and rich history, you're sure to have a fabulous time exploring the fascinating archipelago.
We hope you have a better idea of what to see in Stockholm after reading this article and make a list of your favorite Stockholm places to visit!
It's time to book your flights and start packing for an archipelago adventure! There are so many Stockholm sights waiting for you. We hope you're ready for the ultimate Swedish vacation!
***Disclaimer*** Some of the links in this post are affiliate links. This means that if you book your accommodation through the site, One Weird Globe will earn a small commission at no extra cost to you. Your support helps me keep the site going :)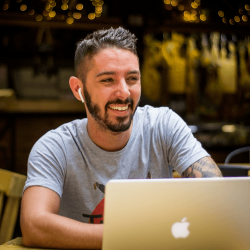 Latest posts by Aaron Radcliffe
(see all)