Mexico's capital is a densely populated, sprawling megacity – but look closer and you'll find amazing architecture, great food and even a slice of Aztec history in the high altitude city.
But with even more impressive Aztec ruins, local culture and traditions, as well as some incredible food, to discover in places just outside Mexico City itself, why limit yourself to a trip only to urban sprawl?
That's why we've created this guide to the best day trips from Mexico City: to help you discover more than just the capital of this amazing country.
We've rounded up days out for everyone, from families to adventurous couples – plus some budget-friendly options, too.
So cast your eyes below and see what Mexico City day trips you'll be going on!
Editor's note – Check out our 25 best hostels in Mexico City and find the perfect place to base yourself!
Quick Answer: Best Day Trips from Mexico City
Best Places to Stay in Mexico City
Densely populated and bustling, Mexico City is definitely one busy place to visit. But don't let that scare you off: the city is as enchanting as it is manic. Make sure you book into a hotel or hostel that's in top location so that you can enjoy your time in the city without any stress.
• Best Hostel in Mexico City •
This cute little design hotel is the ideal place to bunk up in the city. Rooms are clean and comfortable and there's a ton of shared space to relax in, too. Public transport and top tourist attractions are just two blocks away, which is super convenient for day trips.
Before your trip, find out about Mexico's best hostels!
• Best Budget Hotel in Mexico City •
This budget hotel in Mexico is situated close to Zocalo and just a 20 minute drive from the airport. The prices of the rooms here are so reasonable that you may even think that they've made a mistake, but no… they're just AMAZING value for money. Bag yourself a room and spend the cash you save enjoying a day trip or two.
Villas in Cabo San Lucas are AMAZING! And these are the 11 best villas in Cabo San Lucas for all budgets…
• Best Luxury Hotel in Mexico •
If you're in Mexico city why not opt for a little luxury and book yourself into this gem of a hotel. The hotel boats no less than three restaurants, two ballrooms and a serene indoor pool. There's even a butler service. The location is awesome for sightseeing as it's right on the famous Paseo de la Reforma Boulevard.
Staying Safe in Mexico City
While Mexico City is super safe, no matter where you are traveling, you NEED to have great travel insurance. We have personally tested TONS of travel insurance companies, and World Nomads is our favorite (and most affordable!).
Fill out the form below to get a quote so you can have a stress-free time traveling around Mexico!
#1 Best Day Trip from Mexico City – Teotihuacan
Romantic Day Trips from Mexico City for Couples
Breathtaking sunrise

Ancient history

Try Mexican liquor!
The sprawling archaeological site of Teotihuacan is one of the major attractions of Mexico, so hitting it up on a day trip from Mexico City is a perfect way for couples to get a taste of the early history of the country.
The best way to see this incredible place, of course, is at sunrise (which makes for an especially romantic day trip from Mexico city for couples). So journey out of the city early in the morning for a chance to witness the ancient structures of Teotihuacan in the most spectacularly atmospheric way possible.
With a guide you'll learn more about the temples and buildings located here, so you can get to grips with the history this Aztec city as you explore the Temple of Quetzalcoatl (amongst others) – plus some hidden gems, too.
And what could be more Mexico than getting to try some tequila and mezcal later on this cool couples' day trip from Mexico city?
The Best Travel Backpack EVER MADE!?!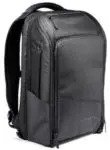 We are obsessed with backpacks – we've tried them all! And our favourite carry on backpack in the WORLD is the Nomatic Travel Backpack. This backpack has revolutionized the backpack industry and will change the way you travel forever :) Check it out here!
Pretty town

Artisan goods

Road trip
Make your way out of Mexico City and spend the day in Taxco, a traditional town famous for its silver. Leave the city behind on picturesque drive through the countryside, surrounded by soaring hillsides and the mountainous scenery of Guerrero State.
Make this a romantic day trip from Mexico City and spend the day with your partner, exploring the magical town together, walking its cobbled streets and admiring the colonial architecture.
The 'Silver City' is well known for its silver mines and is the perfect place to pick up some charming locally made jewellery. Browse the Mexican artisan shops and treat yourself to a new necklace or two.
Enjoy your day in the pretty city and stroll around the winding streets admiring the old world atmosphere. There are some great cafes to stop off at for lunch – especially the ones dotted around the sprawling city squares. Sit for a while and watch the world go by in Taxco's laid-back ambience
Want to book a Villa? Have a look at the best villas in Puerto Vallarta!
Incredible views

Mountain hike

Lunch in the foothills
Especially if you and your partner are the active, outdoorsy, hiking types, you'll love this day trip from Mexico City for couples. Adventurous people will especially love this since you get to hike up an actual real-life volcano!
From a meeting point in Mexico City, you arrive at the dramatic hills of Mexico's highest volcanic mountain – the famous Popocatépetl (5,426m) – before going on to tackle the nation's third highest: Iztaccíhuatl.
Hiking up this dormant volcano from the base camp isn't necessarily a day trip from Mexico City for beginners, however how far up the 5,230-metre tall peak you actually trek is up to your own skill level; your guide will understand if don't want to go overly far.
The views on the hike are sublime. The sweeping Paso de Cortés, as well as neighbouring mountain La Joya, make up the backdrop to this active day out.
And, of course, you'll get a chance for a bite to eat in the foothills before heading back to the urban jungle of Mexico City.
Editor's Note: You can have a great time in Cancun staying at one of the top party hostels!
#4 – Valle de Bravo
Amazing lake

Watersports

Great hiking
If you fancy a day out with your other half and want to see some more of Mexico's nature then Valle de Bravo might just be the perfect trip for you. Take the bus from Poniente Bus Terminal and make the journey to the pine-coated hills of this lakeside getaway. The bus takes a fairly speedy two hours and there's plenty of lush greenery to enjoy out of the window.
Hop off the bus at this resort town on the banks of Lake Avendaro and be amazed at the curves of the mountainside as they seemingly cascade into the calm of the water.
A visit to the scenic spot is the perfect antidote to the sweaty city streets and a wonderfully romantic day trip for couples from Mexico City.
Watersports enthusiasts will also love this place. It makes for a chilled out spot for paddle, waterskiing or even sailing; you can have a go at a spot of kayaking.
If you would rather venture into the thick of nature or are craving some incredible views, hike up to Mirador La Pena and you won't be disappointed. From this viewpoint up high you can see the dramatic contours of the landscape.
Let's simplify this! Here are our favorite areas to stay in Puerto Vallarta!
#5 – Cacahuamilpa Caves
Go caving!

Explore a botanical garden

Great for nature lovers
Two hours' drive south of the capital, the splendid Grutas de Cacahuamilpa National Park is beautiful in itself, but this reserve is most famous for the staggering Cacahuamilpa Caverns; this network of tunnels is actually one of the largest cave systems in the entire world.
So if you're looking for a different sort romantic day trip from Mexico City for couples, and you and your partner aren't adverse to a spot of spelunking, this would be a fantastic day out for you.
Set in the jagged side of a hill blanketed in thick, luscious jungle, the entrance to the caves themselves looks like the portal to another world. And inside it really is: calcified formations make alien shapes in the gloom of the tunnels and caverns for an otherworldly experience.
Outside the caves, the Limontitla Botanical Garden is less claustrophobic experience and boasts a variety of subtropical species which you can marvel at by yourselves or with the knowledge of a guide by your side.
Don't pack too much stuff! Here is our must read Mexico packing list.
Day Trips from Mexico City with Kids
Charming town

Salt columns

Delicious local food
Make your holiday to Mexico City amazingly memorable for your family and leave the city behind as you drive north for an adventure. This day trip from Mexico City with kids is packed full of interesting architecture and cultural lessons.
The mining town of Real del Monte in the mountains of Hidalgo state is where you'll get to stop and explore the charming streets of the town. You'll have a chance to try out some super tasty Hidalgo cuisine and fresh local food – you'll be spoilt for choice for amazing things to eat. (Make sure to sample the pulque bread and tamales!)
Drive onwards and be amazed by the towering Basaltic Prisms with their tumbling waterfalls, plus you can visit the stunning Santa Maria Regla Canyon. There's also some fantastic 18th-century architecture to be seen at the Hacienda San Miguel Regla.
World's largest pyramid

Puebla's charming architecture

Try local food
A good way to get your children interested in learning about the history of the country they're holidaying in is by taking them to visit an ancient marvel. So how about the largest pyramid in the world?
Travel from the capital to Cholula (with a guide, of course) to begin a great day trip from Mexico City with kids. From afar this pyramid might look like a hill topped with a church, but it's been completely handmade over hundreds of years. You'll get to learn more about the Aztecs as you and your family marvel at this feat of engineering.
Puebla makes for a great detour, too. This city has a beautiful historic centre, packed full of interesting architecture that gives your family outing a charming backdrop.
And when your little ones (and you) get hungry? Stop for some delicious food in the city and try the local speciality of mole – a chocolate infused sauce that your kids are bound to yum up.
Crazy rides

Family fun

Good for small children too
Sometimes you and your family just need a day of good old fashioned fun and that's exactly what this is. Located just on the outskirts of the city in Tlalpan Forest, Six Flags is a fun packed day and perfect for letting off some steam.
The huge theme park features a whole load of hair-raising roller coasters that will thrill older kids and fun rides for smaller children too.
Everybody will be excited to try the 48 rides and explore various themed zones – travel through areas such as the Swiss Village and a Polynesian Zone, as well as the Bugs Bunny Circus.
You can take a ride on the massive wooden roller coaster, which is actually the largest in Latin America, or take flight on the Triple Tower that drops you freefalling from 60 meters in the air and travels at 120 kilometres per hour!
Experience luxury and beauty on the open waters of Mexico!
#9 – Santiago de Querétaro
Safe city

Charming historic buildings

UNESCO World Heritage Site
The absolute best thing about the city of Santiago de Querétaro are its amazingly well preserved Spanish colonial buildings. The historic old quarter of this place is somewhere that's bound to capture any child's imagination.
Known simply as Querétaro, the city is imbued with a charm that suits a day trip from Mexico City with kids.. It's actually the safest city in Mexico (one of the safest in Latin America) and boasts the best quality of life in the country.
The centre of town is a UNESCO World Heritage Site and, with a host of stunning Baroque architecture, it's easy to see why. There's the ornate Church of San Francisco, for one, and then there's Plaza de Independencia lined with mansions and restaurants, which is a good place to stop with your children for lunch.
Colourful town

Amazing Monolith

Great views
Take a day trip from Mexico City with your kids and spend a day together travelling to interesting Mexican towns. Leave the capital early and make the trip to the tranquil town of Tequisquiapan and be transported to a world of colour and charm. This well preserved colonial town, with its narrow streets and buildings with facades daubed in a spectrum of colours, is a trip to remember.
After some time soaking up the sights in Tequisquiapan, your next stop will be at the town of Bernal. Prepare yourselves for a whole lot more charm as this place is known as the town that was lost in time – and it's easy to see why.
Bernal actually means rock and is home to one of the biggest monoliths on the planet. Standing high above the town, the huge freestanding rock is massive 1,421 feet tall.
You can make the hike up to the small chapel that sits at the highest point if you really want to, but it's not for the faint-hearted.
Best Cheap Day Trips from Mexico City
Charming village feel

Learn about pre-Hispanic culture

Famous for its Día de Muerto celebrations
Located southeast of central Mexico City, the village of Mixquic is engulfed in the urban sprawl of the capital itself, but it's got a different flavour altogether.
This is a great cheap day trip from Mexico City – especially if you want to learn more about the pre-Hispanic culture, traditions and rituals of the country. Most of the year it has a charming, laid-back village feel that's centred around the 16th-century church of San Andres Apostol.
But when it comes to the famous Mexican festival of Day of the Dead, Mixquic erupts in a whirlwind of colour and macabre traditions in a celebration of life, but mainly of death.
Visiting with a guide is a smart move when you're on this day trip from Mexico City; you'll get to know more about the traditions behind Día de Muerto, which is definitely an eyeopener.
Recommended Article – have you checked out our article about the best places to visit in Mexico?
Boat trip

Local neighbourhood

Traditional food
Looking for a cheap day trip from Mexico City that packs in a whole lot of top sights into one day? This trip should fit the bill. Leave the busy city centre behind as you get to spend the entire day being amazing at some of the most interesting places in the surrounded areas.
You'll be taken to the traditionally working-class neighbourhood of Xochimilco and be shown the local area and see how people live out their daily lives. This is where you'll find Lake Xochimilco and all of the famous canals that connect the artificial islands, called chinampas.
You'll get the chance to take a trip on a trajinera, a traditional boat that's been cruising the waterways for generations. Step back 500 years and learn about what life has been like in this traditionally gritty and hardworking neighbourhood. Make sure to try some traditional local food from the region too.
Planning to visit Tulum? Some of the best hostels are near Tulum Beach!
#13 – Nevado de Toluca
Stunning views

Mountain hiking

Lakeside lunch
Just fifty miles west of the nation's capital is a truly dramatic slice of natural wonder: Nevado de Toluca. This is the fourth (or fifth by some estimates) highest mountain in Mexico and is perfect for anybody looking for a breath of fresh air and a chance to get out into nature.
And you don't have to be a mountaineer to get some supreme views here. It's a simple one-mile hike up a well-marked path that leads from a car park to the rim of this old extinct volcano; Nevado de Toluca is actually pretty popular with locals at the weekends (so come early or do this on a weekday).
At the rim you'll be rewarded by the sight of two crystalline mountain lakes, which is a perfect spot for lunch, so make sure to bring a picnic. A top cheap day trip from Mexico City.
#14 – Pachuca
Foodie delights

Weird British Connection

Historic Mining Town
This cheap day out from Mexico is an easy hours drive away but if you're looking to save on the pennies then you can take the local bus which takes two hours but is a great, real-life experience. Make sure to get off at the right stop in the middle of pretty Pachuca.
The mining town is a really interesting place to visit and has some quirky British connections to find out about. Fans of the Cornish pasty will rejoice to discover that Pachuca is actually home to the Mexican version of the tasty snack.
Being a mining town, Pachuca attracted Cornish miners who arrived keen to seek their fortunes in the silver mines and left their love of savoury pastries behind when they left.
A foodie's wonderland, a trip to Pauchu would not be complete without trying the iconic Pachuca paste filled with all sorts of deliciousness.
#15 – Nanacamilpa
Charming village

Close to Mexico City

Amazing spectacle of nature
The small village of Nanacamilpa isn't particularly busy any other time of the year apart from the summer months. It's this time when the village becomes packed with visitors all wanting to marvel at one thing: fireflies.
Only 89 kilometres from the Mexican capital, and a perfect cheap day trip from Mexico City in summer, every year literally thousands and thousands of fireflies make their way to Reserva de Luciérnagas.
Here the male fireflies glow, trying to outshine each other to attract a mate. Needless to say, the sight of these glowing little beacons flying in the air or lined up on tree branches makes for an atmosphere that is all at once magical, romantic and surreal.
Conclusion to the Best Day Trips from Mexico City
There's a whole world of fun to be had on a day trip from Mexico City. You're in for a world of wonder and fun as you leave the gritty city behind in search of natural wonders, traditional life and some pretty delicious food too.
Mexico is an incredible place that travellers can really get their teeth into and our easy day trips from the city show that it's a top destination for all sorts of intrepid explorers. If you're planning on traveling around Mexico, check out our guide to the best hostels in Tulum to save you time and money.
The best day trips for kids will leave your family with amazing memories of their holiday, while romantic days out are also super fun – and, of course, budget friendly cheap day trips make Mexico affordable for everyone.
A top selection of awesome day trips from Mexico City which packs a whole lot of adventure into your big trip.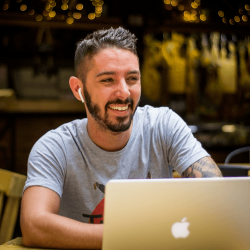 Latest posts by Aaron Radcliffe
(see all)