Between the swaying coconut palms and the crystal blue ocean, Mexico is the definition of a tropical paradise. Although most tourists flock to the coast for sun and sand, they often overlook the rest of this fascinating country.
Besides being one of the top destinations for a beach vacation, Mexico is a vibrant place full of life and culture. There are ancient cities, charming villages, and lush jungles just waiting for you to explore. It's also one of the oldest civilizations in the world, which means there are dozens of ruins and architectural landmarks for you to see.
But before you hop on the plane, you'll need to decide what to pack for your trip to Mexico. What you wear will depend entirely on where and when you travel. The wardrobe you bring for a luxury resort vacation will be completely different than what you'd wear to hike up the Parícutin volcano.
That's where we come in. We've compiled a list of everything you could possibly need for your trip to Mexico. In this guide, we've also included a few of our favorite must-have items, as well as a few things that you should leave at home.
Deciding what to wear in Mexico doesn't have to be difficult. With a little planning, you'll be on your flight to paradise in no time.
Top 21 NEEDS for Mexico – Mexico Packing List
#1 – World Nomads Insurance
Accidents can happen when you least expect them – they're called accidents for a reason! Before you jet-set off to Mexico, it's important to purchase a comprehensive travel insurance policy to protect you against any travel mishaps that could arise. World Nomads is one of the best companies for travelers! They provide emergency medical coverage as well as protection against personal property and trip interruption and cancellations.

Your bag is one of the most important items you'll bring with you to Mexico, and the Nomadic Travel Bag is our go-to backpack of choice. Its 40L interior space is enough to fit all your clothes, toiletries, camera gear, and whatever else you'll need for a 7-day trip. We love that you can wear it as a backpack, or convert it into a duffel for easy carrying. And unlike other travel backpacks, this one actually looks super sleek and stylish.
Heading to Mexico City? Save some money with our guide to the coolest hostels in Mexico City!
Stay connected at all times with a back-up portable charger for your phone. It provides that little bit of extra juice when you need it the most. That way, you won't be stuck trying to look up directions or read restaurant reviews while racing against the ever-slowly dying battery on your phone. Most importantly, it's pocket-sized so you won't even notice that it's tucked away in your bag or back pocket.
Editor's Recommendation! These are the staff pick for the top hostels in Playa Del Carmen (for all budgets!)
Although violent crimes against tourists in Mexico are rare, petty theft can still be an issue, especially in bigger cities. With the Active Roots Security Belt, you can stash your cash, cards, and other small valuables out of sight. Its stealth-like appearance looks and functions like a normal belt. But on the other side, there's a hidden zipper compartment for you to keep your personal items safe.
Mexico is amazing! And the best hostels in Tulum will blow you away!
Whether you're lounging on the beaches in Cabo or exploring the Mayan ruins in Tulum, you can expect to have lots of sun in Mexico. That's why you should add a pair of good sunglasses to your Mexico packing list. We love the classic, timeless style of RayBan Sunglasses, especially the Clubmasters. You'll have top-of-the-line protection (most of their products come with polarized lenses) while also looking ultra-stylish on your vacation.
Looking for the Party? We've got you covered with our guide to the best party hostels in Cancun!
The classic Havaianas Flip Flop should be a staple item in your warm-weather wardrobe. In Mexico, you can wear them to lunch, to the beach, or even around town. The soft, rubber sole provides long-lasting comfort, even if you're walking around in them all day. They also come in dozens of colors and patterns for both men and women, so you can find the right pair (or two or three) to match your outfit.
Have some time? Get out of the city with these epic day trips from Mexico City!
Keep your shampoo, razors, and any other bathroom supplies neatly packed and organized with a travel toiletry bag. We prefer the models that can hang over the door, which makes freshening up in a hostel or hotel much easier. Not to mention, the bag is made from waterproof and scratch-resistant materials, so it's easy to clean in case it gets covered in sand or dirt.
Mexico is incredible! These are the most spectacular places to visit in Mexico!
We all know that you shouldn't drink the tap water in Mexico. That's why it's important to bring your trusty Active Roots Water Bottle with you on your trip. You can fill it up at your hotel and have access to fresh water all day long. Not only does it keep your drinks cold for up to 24 hours, but it's also a small step towards eliminating the waste that single-use plastic bottles create.
Will you also visit Puerto Vallarta? Check out where we like to stay in Puerto Vallarta!
Eager to find the best beaches or taquerias in Mexico? Well, you'll have the insider's scoop on everything you must see during your vacation wit the Lonely Planet Mexico Guide. With up-to-date information on the best restaurants, hotels, and attractions, you can think of this book as your go-to Mexico survival guide! It's like having your very own personal tour guide in the back of your pocket!
Looking for a villa? Check out these AMAZING Villas in Cabo Lucas!
Packing cubes are a must-have for any traveler. Separate your socks from your underwear and your beach shorts from your other Mexico packing essentials. They make packing (and unpacking) a breeze since you don't need to rummage through your bag looking for specific items. Packing cubes help keep everything neat and organized, so you'll never have to wonder what to pack for Mexico again!
Want your own villa? The coolest villas in Puerto Vallarta will blow your mind…
If you're hopping between hostels or taking public transportation in Mexico, then you'll want to make sure your personal belongings are safe. With a MasterLock combination lock, you can prevent pesky thieves from digging through your stuff when you aren't looking. Since you set your own personal combination, you won't have to worry about losing the key to the lock while you're out sightseeing or lounging on the beach.
Our Europe packing list is a MUST READ
Germs are everywhere you look. From the restaurant chair to the hotel door handles, you never know what's lurking on the surface of different things you might touch. Hand sanitizer is one of those things you should always have on hand. Especially if you don't have access to a bathroom or running water source before you sit down to eat. Because nothing is worse than coming down with a cold or stomach bug in the middle of your vacation.
Heading to Thailand? You have to read our Thailand packing list!
Even the most experienced travelers know that having a Skeletool with them is the best way to be prepared for any situation. This nifty gadget is a pair of pliers, wire cutters, and pocket knife all in one. And it slides discreetly in your pocket or backpack so you can take it with you no matter where you go. Best of all, it comes with a built-in bottle opener, which will come in handy when you want to pop open a few ice-cold Coronas.
Before your trip, find out about Mexico's best hostels!
#15 – Google Translate
Sure, you might know a few bits of Spanish here and there (Hola!), but that doesn't help if you're going to remote places or rural towns in Mexico. Save yourself the pain of being lost in translating by downloading Google Translate. It helps you to communicate with locals, taxi drivers, bartenders and whoever else is giving you that puzzling look while you speak English.
Mexico is practically made for outdoor adventure, and you won't want to miss capturing your wild experiences on camera. The GoPro Hero8 Black is one of the best cameras for traveling, and a must-have gadget on your Mexico packing list. It can be fully submerged underwater if you're swimming or snorkeling, and it even takes high-definition videos. A GoPro is one of those Mexico packing essentials that you need to have on your trip.
Heading to Iceland? You have to read our Iceland packing list!
If you're heading south of the border, you'll definitely want to add mosquito repellent to your Mexico packing list. Not only does the spray protect you against mosquito-borne viruses like Zika, but it also prevents the painful, itchy swelling that comes from the bites. Nothing can ruin your vacation faster than red itchy arms and legs!
When you're deciding what to pack for Mexico, you'll also need to consider a product to keep your valuables safe. A waterproof dry bag keeps your cash, camera, and clothes dry if you're planning a day out on the water. The airtight seal guarantees that water stays out, and your precious items stay completely dry. It's made from durable, waterproof PVC that's strong enough to withstand even the most rugged of adventure.
While in Mexico, you'll probably spend a few days hiking in the jungle or hitting the beach. Instead of hauling around the towel from your hostel or hotel (who knows how clean those things are), bring your Active Roots Dry Quick Towel. This compact and anti-bacterial towel is perfect for travel or outdoor activities. And it dries in just under an hour so you won't have to worry about taking a wet towel back home with you.
No trip to Mexico would be complete without a few days of san, sun, and surf. However, it's important that you protect your skin from harmful sun rays. Sunscreen is one of the most important things to add to your Mexico packing list. Avoid painful peeling and that bright, red lobster glow with sunscreen and lip balm that are at least SPF 30.
Brushing your teeth with a plastic toothbrush is so not cool anymore! That's why we love the Will Fairy Electric Toothbrush. It has three different vibration settings so you can make your teeth extra sparkling and clean, even when you're on the road. Ideal for travel, one charge lasts up to 30 days, so you won't have to worry about the battery dying halfway through your trip.
Not sure what to bring? Have a look at our (must read) packing list for Bali.
If you don't have cellular data in Mexico, then you'll need to rely on the somewhat spotty wifi at random hotels and cafes. Or, you can invest in a SkyRoam Solis and have internet for up to 10 devices with just a click of a button. It's a great gadget to have whether you need to look up directions, text your friends, or just upload that picture-perfect selfie to Instagram.
Our Costa Rica packing list is a MUST READ
What to Wear in Mexico
When deciding what to pack for Mexico, there are few important things to take into account.
Many people think of flip flops and board shorts when they think of Mexico. After all, most travelers head south of the border for a relaxing beachside vacation. While beachwear is perfectly acceptable at the beach, your skimpy bikini and crop tops might not be acceptable when hitting the town.
The culture in Mexico is still relatively conservative. This doesn't mean that you'll need to cover up your knees or shoulders when going in public, but it still means you should be aware of what is considered respectable to wear in the country. As a rule of thumb, people in inland cities and villages tend to dress more modestly.
Generally speaking, casual clothing is fine to wear. Especially if you're going in the summer where the weather can be excruciatingly hot. You can also wear light-colored clothes or linens if you want to remain cool while covering up a little more.
While you can expect warm weather and sunshine, you should still be prepared for harsher climates. Depending on where you go in Mexico, you might encounter rainstorms, hurricanes, and even snow or frost at night! For this reason, you should always do research and check out the weather to help you decide what to pack for Mexico.
Discover the top 5 must-visit locations for yachters.
Seasons in Mexico (And how to pack for them!)
Summer – Summer in Mexico can be hot and humid, especially in the Yucatan and Pacific Coast. However, this is also the rain and hurricane season. Although you may face patches of strong winds and downpours during the day, they often come in short bursts and only last for a few minutes.
That's why summer is still a great time to visit. Not only will you save money on flights and accommodation, but you'll also see the country when everything is lush and green!
If you're wondering what to wear in Mexico in summer, then we have a few tips. First of all, it's crucial to pack a rain jacket or light shell. Small, packable umbrellas are also helpful to have on hand. Mexico's weather will be a mix of sun and rain, and you'll want to be ready in case you get caught in the middle of a downpour.
However, you can also add light and airy clothing to your Mexico packing list. Dresses, shorts, and linens are suitable for withstanding the intense heat during the day.
Fall – Although the weather starts to cool off after a long, humid summer, fall is still at the end of the rain and hurricane season. You can expect it to rain in September and October until it gradually tapers off into the dry, winter season.
If you're headed inland, the temperature will be warm (around 72 degrees Fahrenheit) and mild. However, the temperature can fall as the sun goes down, which means you might need to bring an extra sweater or jacket for those late nights out in the city. The same is true for the coastal towns.
Remember, it tends to be colder the later in fall you come. Although you're heading into the dry season, the sun will still be out in full force. If you plan to spend any time outside, then you'll still need to protect yourself with a hat and sunscreen. Even though it's not sweltering hot, you can still get a sunburn if you aren't careful!
Winter – Winter is the busiest and most expensive time of year in Mexico. Many people come from all over to world to escape the freezing winter temperatures from their homeland.
If you're on the coast (Baja California Sur, Mazatlán, Puerto Vallarta), you'll have pleasant, warm temperatures, unlike the muggy humidity that you'd experience in summer. While the weather will still be warm enough to enjoy an outdoor hike or swim at the beach, it can dip in the evening.
Further inland, you'll experience colder temperatures throughout the day. Mexico City can be quite breezy and even cold at night. For this reason, you'll want to pack sweaters and jackets for exploring the city.
Spring – With little rainfall and comfortable weather, Spring is a great time to visit Mexico. This is one of the driest time of year, even for the coastal cities or central highlands. It's also when Southern Mexico is at its hottest. The flowers are starting the bloom and still enjoy the benefits of traveling during the not-so-busy shoulder season.
While you can still expect sunny days in many areas in Mexico, the temperatures can be unpredictable. One day it may be warm while the next day might drop and be chilly.
As spring progresses, the temperatures even reach up to 80 degrees Fahrenheit! That's why it's smart to protect yourself with Mexico packing essentials, like sunscreen, sunglasses, and a sunhat.
What shoes to pack for Mexico
The right pair of shoes could make or break your trip. Even if you aren't planning on spending the entire day walking, you still need to know what to pack for Mexico.
However, what you decide to bring will depend on the activities you plan to participate in during your trip. For example, flip flops are fine to wear around the pool, but they probably won't help if you're hiking up hundreds of stairs of ruins and pyramids.
If you're spending a week in an all-inclusive resort on the beach, you'll have a bit more flexibility when it comes to packing. Rubber flip flops, sandals, and slip-on water shoes are all perfectly acceptable. You might also consider a dressier sandal if you plan to go out for nice dinners or to grab a drink at a cocktail bar in town. Heels and pumps are not very common to see in resort towns or cities.
On the other hand, more adventurous activities require sturdier shoes. If you're walking around Mexico City or spending a full day in the jungle, then you'll want to pack something comfortable to walk in. Tevas and other athletic sandals are ideal if you're visiting Mexico during the summer.
If the weather is going to be cooler, then sneakers and running shoes are the best shoes for Mexico. You should also bring shoes that can get a bit dirty. Hiking trails and even city streets can be dirty or muddy. In this case, Mexico is probably not the place to wear your brand new white Converse for the first time.
Females – What to Pack for Mexico
We have the ultimate guide for women who are wondering what to pack for Mexico. When it comes to picking out what goes on our Mexico packing list, it's important to include items that are stylish, comfortable, and most of all, easy to pack.
Keep in mind that locals tend to dress more conservatively. This is especially true in colonial villages or cities that are more inland. Women in these areas tend to usually avoid low-cut shorts, tight dresses, and short skirts. For this reason, you may want to dress more modestly when hitting the town.
If you're going to Mexico for a beach vacation, then you'll have more options for Mexico fashion. Although you may be tempted to throw in just bikinis and sundresses, you should first take your itinerary into consideration.
While it's common to see foreigners wearing swimsuits and beachwear in places besides the pool, this style is often considered very touristy. Even if you're planning on spending all day at the beach, you might still want a few nicer pieces that you can dress up for dinner or drinks.
Here are a few other things to add to your Mexico packing list:
Clothes
Bikini or swimsuit
Beach coverups, sarongs, or shawls
Blouses and tank tops
Waterproof shell or rain jacket
Thin sweater or long sleeve shirts (inland or winter)
Light cardigan
Shorts and skirts
Jeans
Tights or yoga pants
Sundress
Maxi dress
Underwear
Socks
Bra and bralette
Shoes
Sneakers or walking shoes that you can wear all day
Sandals
Flip Flops
Nice flats or sandals for going out
Water-proof shoes for water activities (snorkeling etc.)
Accessories
Sunhat
Sunglasses
Light scarf (fall and winter)
Belt
Daypack or small backpack
Purse
Beach tote bag
Packable umbrella (summer and fall)
Toiletries
Shampoo, conditioner, other hair products
Hairbrush
Sunscreen
Chapstick
Body soap and lotion
Tampons and pads
Face wash and moisturizer
Razor
Contacts or glasses
Medication (birth control, vitamins, allergies meds, etc.)
Sunscreen
Deodorant
Hand sanitizer
Tweezers
Toothbrush, toothpaste, and floss
Makeup (eye shadow, lipstick, foundation, mascara, eyeliner, etc.)
Males – What to Pack for Mexico
Don't worry, guys! We have the ultimate packing list if you're worried about what to take to Mexico. Although packing can be a hassle, it doesn't have to be complicated if you have a good Mexico packing list like this one.
For a beach vacation, you'll want to bring one or two pairs of swim trunks. Don't forget your flip flops and a T-shirt or graphic tee to throw over it while you're headed towards the pool. You'll also need to protect yourself from the harsh sun, so make sure you have a sun or baseball hat as well as waterproof sunscreen.
If you're heading to the jungle or exploring the Mayan ruins, then you'll also want to pack the right clothes. Comfortable walking shoes are a must, and light-colored, breathable fabrics will help you stay cool even during the peak times of the day.
Mexico street fashion is also different in the big cities than it is in the coastal and beach towns. If you're going out for dinner or drinks, we have a few Mexico outfit ideas to help you decide what to wear.
Most men will wear a nice button-up shirt with a fitted pair of jeans or pants. You can also wear a nice pair of sneakers or canvas slip-ons if you want to know what to wear in Mexico at night.
Clothes
Swim trunks or board shorts
T-shirts
Button up shirts (flannel or casual)
Midlayers like sweaters (inland or winter)
Thin windbreaker, rain jacket, or packable down jacket
Jeans, black chinos or khaki pants
Shorts
Underwear
Socks
Shoes
Sneakers or walking shoes that you can wear all day
Flip flops (summer or beach)
Accessories
Baseball hat (summer)
Sunglasses
Light scarf (inland or winter)
Belt
Daypack or small backpack
Toiletries
Shampoo, conditioner
Hair gel or mousse
Hairbrush or comb
Sunscreen
Chapstick
Body soap and lotion
Moisturizer
Disposable razor and shaving cream
Contacts or glasses
Medication (vitamins, allergies meds, etc.)
Deodorant
Tweezers
Hand sanitizer
Toothbrush, toothpaste, and floss
What NOT to Pack for Mexico
Now that we've covered what to take to Mexico, let's talk about a few of the things you should leave at home.
Bulky clothing and heavy items – Unless you're spending the majority of your time in the mountains, you probably won't need heavy sweaters or jackets. They take up a lot of space that could be used for other items like souvenirs!
Expensive jewelry – You might be tempted to deck yourself out in nice jewelry before going to dinner, but leave the nice pieces back home. Anything expensive and flashy could attract potential pickpockets and thieves.
Dry clean only clothes – Mexico weather can be hot, which means you'll spend plenty of time outdoors or in the pool. Don't bring your dry-clean-only items. You'll just sweat through them in one wear.
Fruits and vegetables – Mexican customs strictly prohibits bringing fresh fruits and vegetables into the country. If you're caught with even an apple, you might get fined.
The Best Backpack to Pack for Mexico
Choosing the best backpack for Mexico is one of the most important things you can do to prepare for your trip. As we mentioned before, the Nomatic Travel Bag is, by far, one of our favorite backpacks for traveling.
This sleek and stylish bag is extremely versatile and can be worn as a backpack or duffel. It also has multiple pockets and comparts to hold everything you need for your trip. Your shoes, laptop, and even your water bottle will all have their very own place in your bag.
As an added bonus, the Nomatic Travel Bag also has an RFID protection pouch, so you can store your valuable documents and cards without having to worry about pesky hackers. These guys have really thought about the everyday traveler's woes when designing this bag.
And since it's made with durable, water-resistant materials and zippers, you can take this bad boy everywhere. If it gets wet or sandy from the beach, don't worry. It's super easy to clean.
So, if you're looking for the best backpack for Mexico, then say hello to your new best friend, the Nomatic Travel Bag!
Final Thoughts on What to Pack for Mexico
As you can see, packing for Mexico is relatively easy. All you have to do is research the city and season of your trip. Whether you're packing for a week on the beach or a week in the mountains, you'll know exactly what you'll need to wear in Mexico.
Besides packing the right clothes and shoes, you shouldn't forget the essentials that are necessary for every traveler in Mexico. Sunglasses and sunscreen are just a few items you should always pack. A durable travel bag that holds all your clothes and gadgets is also key to have. These products will help make packing (and traveling) to Mexico a whole lot easier.
Now you're prepared to rummage through your closet and pack for your unforgettable trip. Bon Voyage!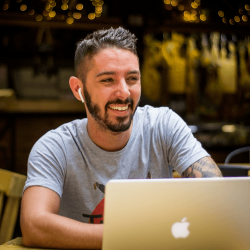 Latest posts by Aaron Radcliffe
(see all)