To many tourists, Mexico is simply a vacation spot where they can relax in the sun with a cocktail in hand. It may come as a surprise, but ancient Mexico actually dates back to 8,000 BC, making it one of the oldest countries in the world!
In a country with thousands of years of history and culture, you might not know which destinations to visit during your journey to Mexico. But we are here to help you figure out the best places to explore in this wonderfully captivating country!
From the ancient Maya pyramids to the hidden waterfalls in the jungle, you're going to have an action-packed itinerary. With so many natural landscapes to explore, secluded beaches to swim and gastronomic dishes to eat, you'll see why Mexico is one of the best destinations in the world to visit.
Staying Safe in Mexico
Mexico is a very large country and safety typically depends on which region you are visiting. While most tourist destinations tend to have a much lower crime rate, some Mexican states can be dangerous due to drug-related matters.
Just like any country in the world, petty theft can be an issue. Make sure to keep your personal belongings in full view or locked in your hotel. As long as you are alert and aware of your surrounding, you can minimize the risk of danger.
But while Mexico is very safe as a whole, no matter where you travel you absolutely NEED to have travel insurance.
Travel insurance is the best way to keep you and your belongings safe and secure while you are traveling abroad. We have personally tested TONS of travel insurance companies, and can say without a doubt that World Nomads is the absolute best (and most affordable!). Fill out the form below to get a quote :)
#1 – Teotihuacán
Possible one of the most important places to visit in Mexico!
Ancient city from 100AD

Mexico's most popular archaeological site
The ancient city of Teotihuacán was one of the largest civilizations not only in Mexico but in all of the Americas. While its history and eventual decline remain a mystery for anthropologists, Teotihuacán is still a popular tourist attraction due to its magnificent ruins and intricate tunnels.
It's just a quick day trip away from Mexico City, so it's easy to explore this once extraordinary civilization where you can try to uncover the mystery yourself! If you are making the trip there, you should definitely check out our article about the best day trips from Mexico City.
Pyramid of the Sun is undoubtedly the center of Teotihuacán. Constructed in multiple phases starting in 100 AD, the Pyramid of the Sun is the third largest pyramid in the world. The origin of the pyramid is unknown since harsh weather conditions and destruction has made it impossible to identify the temple that once stood on top.
Pyramid of the Moon is an older pyramid compared to its neighboring Pyramid of the Sun. Historians believe the pyramid is dedicated to the Great Goddess of Teotihuacán, who was responsible for the earth, water, and fertility.
•Temple of the Feathered Serpent is the third largest pyramid in the city, and possibly the site where human and animal sacrifices were conducted. Over 200 burial remains were discovered inside the pyramid in the 1980s.
Our Favorite Places to Stay in Teotihuacán
Oi! Trying to decide which Mayan ruins to visit in Yucatan? Check out this piece on Coba vs Chichen Itza!
#2 – Tulum
A great place to visit in Mexico if you are traveling solo
Mayan walled city

Stunning beaches
Although Tulum has grown tremendously from its previous days as a sleepy fisherman village, this walled city still remains one of the most stunning towns in all of Mexico. Considered one of the best preserved Maya sites, Tulum was once abandoned by its citizens after the Spanish occupation of Mexico.
But it has recently bounced back thanks to its historical ruins, pristine beaches, and mouth-watering cuisine to become a popular tourist attraction. Also, if you are staying in Tulum, you should check out our post about the best hostels in Tulum.
Playa Paraiso is one of the picture-perfect beaches in Tulum. The beach is free to access, giving visitors a chance to soak their toes in the warm, turquoise waters of the ocean.
Temple of the Frescoes was once an ancient observatory where residents viewed and tracked movements of the sun. This stone building is also home to murals and stucco figurines devoted to deities and gods.
Sian Ka'an Biosphere is a UNESCO World Heritage Site that promotes the conservation efforts of the surrounding waters and land. Explore the biosphere with a tour group, or rent a 4×4 for a more thrilling adventure!
Our Favorite Places to Stay in Tulum
Heading to Mexico? You have to read our Mexico packing list!
#3 – Nevado de Toluca
4th highest mountain Mexico

18 registered archeological sites
The looming mountain of Nevado de Toluca is just 80-kilometers outside Mexico City and is the perfect day trip for exploring one of Mexico's most surreal landmarks. Standing over 4,500-meters tall, Nevado de Toluca was once an active volcano before a volcanic plug formed in the mountain's vent.
Now, hikers and mountain climbers set off for the summit for fresh air and jaw-dropping views of the surrounding area!
Hiking to the summit of Nevado de Toluca may take a full day, but it's worth the view from the top! Plan at least 6-8 hours to complete the entire loop, and back warm clothes as its quite chilly from the high altitude!
Laguna del Sol is one of the two lakes formed in the craters of the volcano. The bright blue hue of the lake makes for a perfect setting for photographs.
Skiing can be done in the winter due to the mountain's high altitude. During the winter, skiers can stay at the neighboring family inn for a cozy retreat in the snow.
The Best Travel Backpack EVER MADE!?!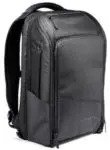 We are obsessed with backpacks – we've tried them all! And our favourite carry on backpack in the WORLD is the Nomatic Travel Backpack. This backpack has revolutionized the backpack industry and will change the way you travel forever :) Check it out here!
#4 – Barranca del Cobre
Grandiose copper canyons

Part of the Sierra Madre Occidental
Also known as the Copper Canyon, the Barranca del Cobre may surprise you as being even larger than the Grand Canyon! The canyons get their name from the deep reddish green color of the rocky walls, which is unique for canyons of this size.
These six deep canyons are located right outside Chihuahua and are the perfect setting for a day of outdoor activities.
The El Chepe is a 50-year-old train that starts in Chihuahua and chugs directly through the Barranca del Cobra. Although the entire journey takes 15 hours, you can hop on and off where you please, but make sure not to miss the stunning canyon views of Barranca del Cobra!
White water raft through the rivers within the canyon walls. Best enjoyed in the summer, you'll experience class 3 and class 4 rapids as you glide beneath the steep, rocky cliffs of Barranca del Cobra.
Cerocahui is a small village hidden between the valleys of the canyon. Settled in 1680, the village is now a thriving industry of fruit trees, coffee plants, and peanut farms!
Want your own villa? The coolest villas in Cabo San Lucas will blow your mind…
#5 – Coyoacán
Quite the quirky place in Mexico!
Artistic, bohemian town

Traditional Mexican daily life
Famously known as the birthplace and hometown of Frida Kahlo, Coyoacán is a charming neighborhood outside the historic city center of Mexico City. Attracting international students and artistic bohemians, Coyoacán is littered with trendy cafes, quirky art museums, and plenty of outdoor plazas perfect for spending the afternoon people watching.
Museo Frida Kahla was once the home of Frida Kahla but is now a museum housed in a bright, indigo blue building that you can't take your eyes off of. The house has been preserved since it was occupied by Frida, but also has a rotating exhibit of galleries and displays
Mercado de Coyoacán is a bustling weekend market that takes place in Plaza Hidalgo. You'll find everything from vintage clothing to crafts, which you can haggle down the price of before purchasing. There are also live dance performances and music throughout the day.
Cineteca Nacional is a movie theater dedicated to only showing classic Mexican films. It's also one of the main locations for a number of film festivals.
Our Favorite Places to Stay in Coyoacán
Check this out – These are the top villas in Puerto Vallarta
#6 – Playa del Carmen
Activities for all ages

Tons of restaurants, resorts, and bars
For a luxurious week lounging on the beach and sipping cocktails, head to Playa del Carmen on the Yucatán Peninsula. This international resort town caters to the affluent tourists who are searching for the ultimate dream beach holiday. With trendy all-inclusive resorts, fine beachside dining, and lively bars and nightclubs, Playa del Carmen has something for every type of traveler.
It may not be a traditional village of Mexico, but it's definitely a fun an exciting town to visit for relaxation, and it's close to Laguna Bacalar! Also, if you are staying in Playa del Carmen, you should check out our post about the best hostels in Playa del Carmen.
Quinta Avenida is a pedestrianized promenade at the heart of Playa del Carmen. You'll find all the trendy night clubs, international restaurants, and big name shopping brands here on Quinta Avenida.
Rio Secreto is an underground river that flows directly through a rocky cave. It's a truly memorable experience to swim or paddle through the glowing blue waters underneath the sharp stalagmites of a hidden cave!
Go diving with bull sharks! The sheer amount of sharks around the area would typically make someone a bit nervous, but that's not the case here. The bull sharks around Playa del Carmen are all pregnant females, which means they're a bit less aggressive and don't mind so much the scuba divers.
Parque Fundadores is the iconic stretch of beach that makes Playa del Carmen so famous. Although it can get crowded during the day, there are plenty of activities such as volleyball and snorkeling, so you'll never get bored.
Our Favorite Places to Stay in Playa del Carmen
Cancun is alive! And you'll find these party hostels have some of the best events around!
#7 – Izamal
One of the more unique places to visit in Mexico
Nicknamed "the Yellow City"

Catholic influences and buildings
Izamal is a quaint village in Southern Mexico with a favorite color – yellow! Almost every building in the town is painted a vivid, bright yellow. Besides wandering the street and alleys gawking at the colorful buildings, Izamal is also known to be a religious pilgrimage destination for Catholics.
There is an old monastery, several churches, and even statues of saints that supposedly grant miracles to those who visit!
Izamal Convent is dedicated to the Virgin of Izamal. It also contains a tribute to Pope John Paul II and contains many artifacts and items from his visit to Izamal in1993.
Museo de Artesanias is a small but festive museum showcasing some of Mexico's top handicraft artists. Located in a yellow, colonial building near the city center, the museum also has a cafe and spa for those looking for a little pampering.
Kinich Kakmo Mayan Pyramid is located right in the city center and is a 34-meter high pyramid dedicated to the Sun God. Build as early as 400 AD, the pyramid also boasts amazing views of the Yellow City beneath it.
Our Favorite Places to Stay in Izamal
Have your dates picked? Read up on hostels in Mexico before you book!
#8 – Grutas de Cacahuamilpa National Park
Explore hidden depths of caves

Rock climbing and rappelling
Situated in the middle of Sierra Madre del Sur, the Grutas de Cacahuamilpa National Park is home to the worlds largest and deepest cave systems. The Chontalcoatlán and San Jeronimo Rivers still flow through the deep depths of the caves, which vary anywhere from 20 – 80-meters high and 40-meters wide.
Whether you're taking a walking tour or wanting to propel or climb through the caves, Grutas de Cacahuamilpa National Park is a unique national park worth exploring!
Rock climbing can be done in the park thanks to the steep, jagged cliffs on the outside of the caves. With over 45 different climbing routes, you'll find something for every type of skill level.
The Limontitle Botanical Gardens should be visited in late spring to early summer, where the flowers and trees are mostly in bloom. Take a guided tour of the garden to see the native plants that grow in the property.
Grutas de Carlos Pacheco is a separate cave located south of the main caves of Grutas de Cacahuamilpa. The stalagmites and stalactites look as if they are suspended in mid-air, which is something that is usually not seen in rock formations.
#9 – Mazatlán
Cool place to see in Mexico with friends!
Young, lively city

Modern sky-rises and historic city centers
Founded in 1531, the city of Mazatlán is a thriving tourist destination thanks to it's white, sandy beaches and large expat communities. Although the buildings in the main historic center remain practically untouched since the mid-1800s, the busiest parts of Mazatlán can be found on the growing metropolitan coastline.
If you're looking for a lively city full of young, hip, and affordable hotels and resorts, then look no further than the bustling international city of Mazatlán!
The Malecón is the cosmopolitan waterfront promenade that is scattered with street food stalls, trendy bars, and art booths during the day and well into the evening. This is the epicenter of Mazatlán entertainment and nightlife.
The Faro is a stunning active lighthouse perched on top of the Cerro Crestón isthmus. Built in 1879, the lighthouse has some of the best views of Mazatlán and the surrounding areas. You'll just need to climb up 350 steps in order to see the view!
Centro Histórico is the old city center, and now one of the most charming neighborhoods in the city. The cobblestone streets are lined with colorful, colonial buildings where visitors can eat fresh seafood, shop for souvenirs, or browse art galleries.
Our Favorite Places to Stay in Mazatlán
Need specifics? We also have our favorite hostels near Tulum Beach!
#10 – Lagunas de Montebello National Park
A very cool place in Mexico to go for a day
Multi-colored lake

Many different hiking trails
Designated as UNESCO World Heritage Site, Lagunas de Montebello National Park is made up of an astounding 59 different lakes! Close to the Guatemala border, the park is just an hour's drive away from the city of Comitán. The main attractions are obviously the different lakes, and due to the different minerals in the water, glow a different color from each other.
The lakes are surrounded by a dark, green pine forest, making Lagunas de Montebello National Park the perfect place to escape the hectic life of the city.
Lago Tziscao is the largest lake in the park. The yellowish green hue of the water shines brightly through the day. There is also a village and a few guesthouses close by, so you can stay overnight if you want to see more of the park.
Grutus San Rafael del Arco is a limestone cave that can be explored. You can get to the caves on foot, or on horseback!
Chinkultic is the ruins of a 3rd-century Maya city located right in the middle of the park. There are over 200 different ruins to visit in Chinkultic, but make sure to climb the Acropolis for panoramic views of some of the lakes in the park.
Our Favorite Places to Stay in Lagunas de Montebello National Park

If you are traveling you should ALWAYS have emergency cash hidden on you! Security belts are great because they are affordable and can fit a ton of stuff in them (great for peace of mind!). Check out our favorite travel belt!
Editor's note – If you are going to stay in Mexico, you should check out our article about the best hostels in Mexico City.
#11 – Guadalajara
Mexico's second largest city

Mexico's culture center
To experience real Mexican culture, come to the place where it all originated! Guadalajara may be a metropolitan city with 1.5 million residents, but its soul lies deep within traditional Mexican culture. Known to be the birthplace of mariachi music, Guadalajara also has a lively art scene, and world-renowned cuisine such that you can't find anywhere else in Mexico.
The city even hosts the International Gastronomy Fair each year! If you're looking to spend your vacation learning about music or wandering through towering colonial buildings, then Guadalajara is for you!
Rotunda of the Illustrious Jaliscans is located right in the middle of the old city center and is dedicated to the famous writers, poets, and politicians that lived in Guadalajara. This circular building is held up by tall white columns and is one of the most famous landmarks in the city.
Hospicio Cabañas may still be an active hospital but is now an iconic UNESCO World Heritage Site that makes Guadalajara famous. It's considered one of the oldest buildings in Mexico and has been adorned with murals and monstrous paintings by famous Mexican artists.
Chapultepec is Guadalajara's trendy neighborhood that attracts a variety of tourists, students, and artists. Cafes are bustling during the day and nightclubs and cocktail lounges come alive at night, making Chapultepec the hippest place to be!
Our Favorite Places to Stay in Guadalajara
#12 – Puerto Vallarta
Great place to visit in Mexico for couples!
Big tourist city

Quaint city center and lively atmosphere
Puerto Vallarta may be one of the biggest tourist destinations in Mexico, but it still manages to retain its history and charm despite the large influx of growth over the years.
Step outside your all-inclusive resort and discover the hidden gems of the old city, or dine on locally sourced tacos and tequila to really experience everything Puerto Vallarta has to offer. This colorful city has a lively city scene, but also some of the most serene beaches you can find!
Malecón is the center promenade that runs parallel to the ocean. You'll find everything from food stalls to outdoor cafes and when the evening rolls around, the Malecón turns into a buzzing hotspot for live music and street performers.
Vallarta Botanical Gardens has some easy hikes through gorgeous valleys and green forests. While it's an hour away from the city center, it's a great contrast to quiet beach life.
Isla Rio Cuale is a traditional arts and crafts market that showcases some of the historical pieces of art Puerto Vallarta has been known for over the last several decades. You can purchase pottery, art, and many souvenirs directly from the local vendors.
Our Favorite Places to Stay in Puerto Vallarta
#13 – Cumbres de Monterrey National Park
Over 1,700 square kilometers

Located near Monterrey
To spot one of Mexico's most uniquely shaped mountains, head to Cumbres de Monterrey National Park and marvel at the Cerro de la Silla, or Saddle Mountain. The mountain's four distinct peaks give it a wavy saddle shape when viewed from the western side of the park.
Besides the iconic mountain, Cumbres de Monterrey National Park is also home to stunning waterfalls, flowing rivers, and colorful canyons where you can enjoy a variety of outdoor activities.
Grutas de García is an intricate cave system that stretches for over a whopping 300 meters. If you visit, look for the famous chambers of El salón de la luz and La octava maravilla, where the sun rays shine through the rocks to illuminate the stalagmites.
Cola de Caballo is a 40-meter tall waterfall located in the park. The water cascades down giant rocks and boulders which resembles a horse's tail.
Chipitín Falls is a waterfall that can be accessed if you're feeling up for adventure. The hike to the falls is quite advanced, and you'll need to rappel off rocks and swim through rivers in order to reach it.
Our Favorite Places to Stay in Cumbres de Monterrey National Park
#14 – Chichén Itzá
A Fascinating educational place to visit in Mexico
Ancient site from cultural diffusion

Many pyramids and structures
Located in the Yucatán State, Chichén Itzá is an architecturally diverse pre-Columbian city and was assumed to be one of the biggest Maya cities in the world. Merging Mayan cultures with ancient Toltec tribes, Chichén Itzá contains many resorted buildings from a variety of architectural styles.
This archeological site covers over 5 square kilometers and is now a UNESCO World Heritage Site and one of the New Seven Wonders of the World.
El Castilla is a 30-meter high pyramid with nine tiers (dedicated to the nine heavens) and four stairways (dedicated to the four directions of a compass). Two giant white stone serpent heads with wide gaping mouths guard the foot of the pyramid.
Temple of the Warriors is another gigantic pyramid that's surrounded by 200 stone columns. The architecture of the pyramid represents the mix of the two cultural tribes. The base of the pyramid also has two white serpent heads.
Sacred Cenote is 60-meter wide sinkhole that was once the ancient site of sacrifices that took place in Chichén Itzá. Since there are no rivers that flow through the city, residents would offer sacrifices in the forms of pottery, jewels, or even people during times of drought.
Our Favorite Places to Stay in Chichén Itzá
#15 – Isla Holbox
A nice non-touristy place to see in Mexico
Quiet island full of outdoor activities

Very few tourists around
Off the coast of the Yucatán Peninsula is the hidden island of Isla Holbox. This small stretch of land remains virtually unvisited by tourists, due to the lack of tourist facilities, amenities. Since cars are not allowed on the island, all residents get around by golf cart or moped!
However, Isla Holbox is still a wonderful place to enjoy nature, whether it's swimming off the coast or wandering through the trails admiring the flora. If you're looking to enjoy Mexico without rubbing shoulders with any tourists, then make your way to the secret island of Isla Holbox!
The bioluminescence occurs in the late summer months when the moon is not too bright. Go on a tour or explore the dark beaches by yourself to see the magical blue lights dancing through the waves of the ocean.
The Holbox Hammocks are 6 colorful hammocks situated right on the sandy beach. Whether you're lounging with a cocktail or looking for a place to take a few photos, the Holbox Hammocks is a unique landmark on the island.
Kayaking through the mangrove trees is a quiet, peaceful way to see Isla Holbox. You can paddle around the whole island in two hours and rent equipment at several shacks on the beach.
Our Favorite Places to Stay in Isla Holbox
#16 – Cancun
Bustling city with many beaches and outdoor activities

Jumping off point to many cities and sites
Snaking down the coast of the Yucatán Peninsula, Cancun is lined with all-inclusive resorts, luxury village rentals, and delicious restaurants. The beaches are some of the cleanest in the whole country, and tourists flock to them to jet ski, snorkel, or scuba dive off the shores.
While you might be tempted to stay relaxed at your resort, there are plenty of awesome things to do in Cancun!
Lucha Libra is Mexico's version of pro-wrestling, and matches are held almost daily at multiple rings around Cancun. The tickets are cheap, and the venues often serve beer and snacks!
MUSA is an underwater museum with over 500 different sculptures and installations. The most common way to view MUSA's art installations is by diving or snorkeling. However, you can also take a glass-bottom boat if you don't want to get wet!
Market 28 is a monstrous shopping center scattered with over 600 different stalls selling everything under the sun. You'll find very affordable traditional souvenirs like maracas, sombreros, and figurines to take home.
Our Favorite Places to Stay in Cancun
Cancun Weather: Find out more with this Month by Month Guide to Cancun Travel.
#17 – Palenque
Less touristy Maya ruin

Covered by jungle and canopies
While the ruins of Palenque may not be as popular as Chichén Itzá, or Tikal ruins, it still remains a vital piece of Maya history. Dating back over 2,200 years, Palenque contains several beautifully preserved temples, sculptures, and monuments worth exploring.
What's most stunning about Planeque is that the ruins are settled among lush jungles and flowing waterfalls! Excavation began in the mid-1800s when the entire site was covered in a dense, dark canopy of the forest.
Temple of the Inscriptions houses the crypt of King Pacal but is notably known for the hieroglyphic paintings on the inside walls. This is the largest pyramid in Palenque, with six different tiers leading up to the entrance.
Temple of the Cross Group is three individual structures dedicated to King Pacal's successor, Chan Bahlum II. Temple of the Sun, Temple of the Foliated Cross, and Temple of the Cross all sit on top of ornately carved pyramids.
The Palace was once the epicenter of ancient Palenque, and was historically used for events, festivals, and entertainment. You can now walk through the arched hallways and admire the bath and sauna houses of the remaining ruins of the Palace.
Our Favorite Places to Stay in Palenque
Discover the top 5 must-visit locations for yachters.
#18 – Isla Mujeres
A perfect place to visit in Mexico if you're on a budget!
Affordable hotels and dining

Quiet retreat from Cancun
Visitors to Cancun might notice the small island to the west of the Riveria Maya! Isla Mujeres is a wonderful retreat from Cancun, where visitors can dine on fresh seafood, snorkel in the coral reefs, and swim in the turquoise waters. It's a very affordable place to spend a few nights, with many hotels and resorts costing far less than on the mainland.
Playa Norte is the most popular beach on the island. It's just a ten-minute walk from the ferry pier and offers a variety of outdoor activities for the whole family. Restaurants and bars even deliver your food and drinks straight to your lounge chair on the beach!
Garaffon Park is a thrilling waterpark to get your heart pumping! Zipline over the crashing waves of the ocean, or kayak through the calm waters admiring the coral life beneath you!
Punta Sur is a cliff located on the southern tip of the island. Climbing to the top of the summit rewards you with panoramic views of Cancun's skyline and the surrounding ocean.
Our Favorite Places to Stay in Isla Mujeres
#19 – Mina El Eden
Explore Zacatecas by cable car

Drink cocktails inside a cave!
The colonial city of Zacatecas has one of the most unique attractions in all of Mexico! Mina El Eden is an old mine that was once the main source of industry for Zacatecas during the 1960s.
It was reopened in 1975 as a cultural and recreational museum, where visitors can learn all about its history and impact on Mexico. There are many activities and sites to see in Mina El Eden, so make sure to allocate at least half a day to exploring this educational piece of history!
El Malacate Discoteque is the biggest and most unique attraction in Mina El Eden! After you take a short train ride through the cave, you'll find this trendy nightclub in the midst of an old mine!
The Rock and Mineral Museum is a vast collection of rocks that were found not just in the cave, but throughout the region. You'll also be able to see mining demonstrations led by hilarious and amusing tour guides.
The funicular whisks visitors 85-meters into the air from the Grillo Mountain over the city. You'll have a breathtaking bird's eye view of the entire city below you!
Our Favorite Places to Stay in Mina El Eden
#20 – Tequila
Many tequila distilleries and exhibits

Visit agave farms
The name of this tiny village might give away what's it's most famous for. Located right outside Guadalajara, Tequila is the birthplace of you guessed it – Tequila! Now a UNESCO World Heritage Site, Tequila is more than just a homage to this boozy liquor, it's also a town decorated in stunning 19th-century structures.
After touring the distilleries and sampling the alcohol, make sure to stop by the city center to explore its rich history.
Our Lady of the Purísima Concepción is the stunning stone church with a tall bell tower that stands in the city center. Inside the church is the statue of Our Lady of the Conception.
Tequila Museum is a must see if you're visiting the town! With over 300 artifacts and items used for tequila production, you'll see firsthand how this agave liquor became one of the world's top boozy drinks!
La Rojeña is the oldest distillery in Tequila and is the original location for producing Jose Cuervo. During the tour, you'll see how agave is harvested, mixed, and stored in order to make this famous tequila brand.
Our Favorite Places to Stay in Tequila
#21 – Oaxaca
Colorful buildings and murals

Old indigenous town and culture
Oaxaca is a colorful colonial city that has avoided the gentrification of western influence. It's rich, traditional culture can be seen from the handicrafts sold in shops, the architecture of the city center, and in the ingredients of the local cuisine.
With vivid building facades and winding cobblestone streets, Oaxaca's main attractions lay right in the heart of its the historic center so you don't have to venture far away from the city.
Parque Llano is a sprawling open space filled with trees, fountains, and flowers. Whether you're just here for a quick visit or looking to relax the whole day, Parque Llana is a refreshing garden where you can watch everyday life unfold.
Museo de Las Culturas de Oaxaca is a cultural museum located in a converted 17th-century monastery! You'll find everything from archeological artifacts from the Mayas to the modern, contemporary paintings of today.
Benito Juarez is a traditional open-air market right in the historic center. This chaotic market is full of locals hunting for meats, spices, and even grilled bugs!
Our Favorite Places to Stay in Oaxaca
#22 – Pink Lakes of Las Coloradas
One of the most amazing places in Mexico!
Naturally occurring pink lakes

Three hours away from Cancun
No, you're not dreaming! The Pink Lakes of Las Coloradas is indeed a magical place where the water is actually a vibrant cotton-candy shade of pink! Located on the Yucatán Peninsula, the akes get their color from the red-colored algae and plankton that feast of the salt in the water, and shine a bright pink in the sunlight.
Swimming in the lakes is a unique experience that you can't get anywhere else in the world! The waters a fairly shallow, so you'll probably be wading up to the knees rather than swimming laps in the lake. But be careful! Because of the high salt content in the water, you shouldn't go in if you have any cuts or scrapes on your body!
Photography is another popular activity at the Pink Lakes of Las Coloradas. Because the water is so unusual, you'll have to convince your family and friends that you didn't edit the color of them in photoshop.
#23 – Todos Santos
Over 25 art galleries

Relaxed atmosphere and residents
At the foot of the Sierra de la Laguna Mountain range sits the alternative town of Todos Santos. Attracting backpackers, artists, students, and surfers, Todos Santos is a charming village full of activities you can't find in the big cities of Mexico.
Although it's still a popular tourist destination, most of Todos Santos' visitors are laid-back bohemians who are here to enjoy the warm hospitality of bright sun.
Playa Los Cerritos is a beach full of big waves, stiff cocktails, and lots of fresh seafood! Locals and visitors flock to Playa Los Cerritos to spend the afternoon bbq'ing or just lounging around with friends.
Galeria de Todos Santos is a contemporary art gallery dedicated to abstract and realistic artists from Mexico and America. There is also a little sculpture garden with unique marble and resin statues in the courtyard.
Palm Beach is the perfect getaway if you're looking for peace and quiet. This hidden beach is at the end of a long, dirt path past marker 37 on the highway. Once you arrive, you'll have stretches of white, sandy beaches and tranquility all for yourself.
Our Favorite Places to Stay in Todos Santos
#24 – Guanajuato
A must visit place in Mexico for the weekend
Colorful colonial and baroque buildings

Lively, young city filled with students
Located in central Mexico, Guanajuato is a colorful town that looks as if it's right on the front of a postcard. Buildings and dwellings in all shapes and colors cascade down the hills, and the tree-lined plazas are filled with sculptures and art installations.
The alleys are narrow and the homes city stairs are steep, but Guanajuato has something to explore around every corner. This is a city where you'll want to get lost.
The Alley of the Kiss is a narrow alley with a romantic history! Legend has it that the parents of a young girl forbid her from seeing her boyfriend. However, they lived across the alley from each other and could kiss from their separate bedrooms!
Museo de las Momias

is a mummy museum is full of 100 preserved bodies! Many of the bodies are just a few hundred years old and were buried in the cemetery during a deadly cholera outbreak in the mid-1800s.

Basílica de Nuestra Señora

is the colorful cathedral that sites in the middle of the historic town. It's gold and red facade can be spotted far and wide from the hills surrounding Guanajuato.
Our Favorite Places to Stay in Guanajuato
#25 – Janitzio Island
Fishing village with fresh seafood

Big Day of the Dead celebration on November 1
Home to some of Mexico's largest Day of the Dead celebrations in November, Janitzio Island is a stunning village that can still be visited any time of the year. A short 25-minute ferry ride for Pátzcuaro drops you off at this fishing village, where you can experience rural life of the indigenous Purépecha residents.
If you do plan to visit during the Day of the Dead festival, then you'll see the island transform into a glowing, colorful celebration with candles, costumes, and flowers.
José María Morelos Statue is a 40-meter high monument that looms over the entire island of Janitzo. Visitors can climb to the top of the statue and look through small windows to see sweeping views of the city below.
Butterfly fisherman can be seen throughout the day at the harbor where the ferry drops you off. Riding a wooden canoe, the fisherman swing giant nets that resemble butterflies in order to catch minnows and other fish.
Our Favorite Places to Stay in Janitzio Island
As you can see, Mexico has a little bit of something for every type of visitor! It's a sprawling country scattered with historic ruins, fascinating landscapes, and charming villages that are just begging to be explored.
Now that you know some of the locations around, you'll have no problem exploring everything Mexico has to offer!
***Disclaimer*** Some of the links in this post are affiliate links. This means that if you book your accommodation through the site, One Weird Globe will earn a small commission at no extra cost to you. Your support helps me keep the site going :)
Latest posts by Clair Ricketts
(see all)