The Indonesian island of Bali is a destination steeped in religious, spiritual, and cultural history, attracting all types of visitors from around the world.
Although Bali is known for attracting millions of tourists each year, you can still find your slice of paradise on this breathtaking island. We're here to help you plan an amazing trip with some of the top villages, attractions, and beaches you absolutely have to visit when in Bali!
If you're looking for adventure in the limestone mountains, or relaxation on the white beaches, we have the coolest places for you to check out.
Staying safe in Bali
While Bali is fairly safe to visit, it's always best to take precaution when visiting for the first time. Theft, while not very common can still happen, so make sure to lock up your valuables in your hotel instead of carrying them with you on busy streets or taking them with you to the beach.
Bali's streets can also be extremely chaotic, even during the non-busy season! Never assume that a motorbike or vehicle will stop for you, so look both ways and be careful when crossing the street or walking on the road. If you're renting a scooter or motorbike yourself, mind the large gaps in the pavement and roads in order to avoid any accidents or injuries.
But while Indonesia is very safe as a whole, no matter where you travel you absolutely NEED to have travel insurance.
Travel insurance is the best way to keep you and your belongings safe and secure while you are traveling abroad. We have personally tested TONS of travel insurance companies, and can say without a doubt that World Nomads is the absolute best (and most affordable!). Fill out the form below to get a quote :)
Need a place to stay? Check out Tribal Bali…
A unique coworking and co-working hostel for those that want to travel the world while working from their laptops. Make use of the massive open-air coworking spaces and sip on delicious coffee. If you need a quick screen break, just take a refreshing dip in the infinity pool or grab a drink at the bar.
Need more work inspiration? Staying at a digital nomad-friendly hostel is a really smart way to get more done whilst still enjoying the social life of travelling… Mingle, share ideas, brainstorm, make connections and find your tribe at Tribal Bali!
#1- Seminyak
A great place to visit Bali at night
See and be seen

Miles of sandy beaches

Post dining and nightlife
Known as Bali's upscale resort town, Seminyak caters to visitors who are looking for a little more luxury on their vacation. You'll find everything from fine dining establishments to posh hotels to big-name fashion brands on this beachside town.
There aren't many traditional sights to see in Seminyak, but it is a popular destination for people watching. As the sun goes down, Seminyak turns into a bustling area of nightlife seekers, who flock to the resort beach clubs and cocktail bars for a night on the town. For more information, check out this epic guide on Things to Know before you go to Seminyak Bali.
Seminyak Beach is a stretch of soft, white sand where visitors can fly kites, sunbathe or swim in the ocean. It's surprisingly not overly crowded during the day, which makes for a quiet, peaceful retreat from the city shops.
Petitenget Temple is one of the only traditional landmarks to visit in Seminyak. This intricate Hindi temple is decorated in ornate orange brick and is in walking distance from the beach.
Biasa Art Space is a trendy art gallery dedicated to the rising talents of Bali's contemporary art scene. If you want to escape the heat, you'll find statues, pictures and art installations in this cool setting.
Our Favorite Places to Stay in Seminyak
#2- Padang Padang Beach
Perfect for surfing

Plenty of food vendors

Party atmosphere on weekends
Popularized by the motion picture Eat, Pray, Love, Padang Padang Beach is one of the most picturesque beaches in all of Bali. Although it can get busy during the summer tourist months, Padang Padang is well worth visiting just to see the crystal clear waters.
The hike down to the shore is through a magnificent, limestone staircase that's nestled between the green vines of the surrounding foliage. Once you're on the beach, you'll have plenty of activities to keep you entertained all day!
Surfing is popular thanks to the constant, large waves that crash onto the shores. You can rent your own board by the hour directly from the vendors on the beach.
Local seafood is sold at several of the beach-side stalls near the water. They catch and grill your fish right in front of you, so you can enjoy some of the freshest seafood Bali has to offer.
Beach parties can be the perfect way to relax with a group of friends. If you come to Padang Padang on the weekend, you'll get to enjoy live music, food booths and cocktails to make your evening a little more memorable.
Our Favorite Places to Stay in Padang Padang Beach
#3-

Mount Batur
A beautiful and scenic place to check out in Bali!
Full day of hiking

Beat the heat and do a sunrise tour

Bring your own food and snacks
On the northwest side of Bali stands Mount Batur, an active volcano that protrudes almost 2,000 meters into the sky. Although it's last volcanic activity was in 2000, tourists still climb the mountain for breathtaking views of the whole island.
Lake Batur is the largest lake in all of Bali and can be found in the crater of the second Batur volcano. The lake water is bright turquoise and shimmers in the sun making this one of the best photo opportunities on your hike.
A sunrise hike is the best way to experience Mount Batur. Whether you're trekking up the mountain by yourself or with a tour group, you'll be rewarded with an unforgettable sunrise view from the summit.
Kintamani Village is situated on the western side of the caldera and is a great place to view the surrounding landscape. For a small fee, you'll also have the opportunity to see the homes of people that build on the volcano in the village.
Our Favorite Places to Stay in Mount Batur
The Best Travel Backpack EVER MADE!?!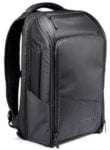 We are obsessed with backpacks – we've tried them all! And our favourite carry on backpack in the WORLD is the Nomatic Travel Backpack. This backpack has revolutionized the backpack industry and will change the way you travel forever :) Check it out here!
#4- Uluwatu Temple
Outstanding views

Peaceful, with very few souvenir vendors

View unique Balinese dancing
Perched on top of a jaw-dropping cliff over the ocean stands Uluwatu Temple. Dedicated to the supreme God, Sang Hyang Widhi Wasa, the temple is an astonishing backdrop for one of the most stunning views in all of Bali.
Dating back to the 10th century, you'll find relics and artifacts that have remained mostly untouched throughout history. As with most sacred sights in Bali, visitors are required to wear a sarong and sash in order to enter the temple.
A Kecak dance is performed on the stage next to the temple two times a day. This Balinese fire dance is a traditional performance that is guaranteed to light up the night sky once the sun goes down.
Sunset watching is the best way to really soak in the magic that is Bali. Since you're nestled on top of a high plateau, you'll have the advantage of seeing the most spectacular sunset around.
The Brahmin statue guards the Uluwatu Temple and is the stone representation of Dhang Hyang Dwijendra. A quick walk around the temple will show a few other elaborately carved statues.
Our Favorite Places to Stay in Uluwatu Temple
Not finding the right hostel? Bali has a selection of party hostels too!
#5- Ubud Royal Palace
A fascinating education place to visit in Bali
Historical site of royalty

Enjoy traditional dance and ballet

Free guided tours are offered
Ubud Royal Palace is a well preserved historical complex located in the middle of Ubud, an hour's drive away from Denpasar.
Once the official residence of the royal Ubud family during the 1800s, the palace is now open to the public where visitors can wander the lush gardens while admiring the ornate architecture of the building.
Legong dancing is a traditional Balinese dance that is performed in the grand hall every night. Dancers decked out in rich silks and colorful headdresses dance to the sounds of traditional music played by a live orchestra.
Pura Taman Saraswati Temple is a temple dedicated to the Hindu Goddess Saraswati. Although the temple is worth visiting, the main draw are the elaborate lotus ponds surrounding the temple. Come during spring to see the flowers on the lily pads in full bloom!
Ubud Market is across the street from the palace and sells a variety of folk art and handicrafts along with traditional ornate silver and gold jewelry.
Our Favorite Places to Stay in Ubud Royal Palace
Not sure what to bring? Have a look at our (must read) packing list for Bali.
#6- Pandawa Beach
Hidden beach

Amazing carved stone statues
This hidden beach in South Bali is a kilometer stretch of pristine beach and clear, aqua waters. Tucked away behind mountainous limestone cliffs, you'll have to bring your map in order to find the entrance to this hidden gem.
Once you enter through the two rocky cliffs, you'll discover that the road opens up to one of the most unique beaches in the country!
Six statues of Balinese folklore are carved in stone and decorated with traditional linens directly in the mountainside. The six characters are heroes from the story of Mahabharata, otherwise known as the five Pandavas, giving the beach its namesake.
Water sports are a popular attraction on the beach. While the wake is not ideal for surfing, beachgoers can rent kayaks and other equipment during their visit.
Freshly grilled seafood can be purchased at one of the many stalls that have set up camp on the beach. Relax with an ice cold beer and watch your fish grilled right in front of you.
Our Favorite Places to Stay in Pandawa Beach
#7- Kertanlangu Village
See all of Bali in one area

Over 80 hectares of culture

See the world peace Gong
For a taste of rural Balinese life, head to Kertalangu Village for a unique cultural experience right in the middle of Denpasar! The village is situated in the middle of wild rice fields and is home to several traditional museums, temples, art centers, and markets.
If you want to understand Balinese culture a little better, then don't miss a visit to the Kertanlangu Village.
Bali Museum is an ethnographic dedication to the preservation and restoration of Balinese antiques and artifacts. Although the museum was destroyed by an earthquake in 1917, it was rebuilt 25 years later where it stands today.
Handicraft and farming facilities can be toured during your visit to the cultural village. There are over 16 different facilities on the property, but the highlight is the rice plantation where you can see the little grains being cooked over an open fire.
Fishing on the ponds throughout the village is a popular attraction for all ages! There are tons of fish swimming in the ponds and poles can be rented in the shops.
Our Favorite Places to Stay in Kertalangu Village
#8- Mangrove Forest Nusa Lembongan
An awesome place to visit in Bali for half a day!
Peaceful and calming experience

Channels lead into the ocean

Go early (before 1pm) before tours arrive
Although there are many mangrove forests in Bali, the forest in Nusa Lembongan offers an educational insight into the conservation of these plants.
Native to the tropical climate of Bali, mangrove trees grow slow-moving murky swamps around the city. Rent a small boat and glide through the thick, twisted vines of the mangrove trees without getting your shoes muddy!
Boat tours are provided by the locals that maneuver the boat through the groves of trees using only a thick, bamboo stick. They last around 20 minutes and offer many photo opportunities throughout the ride.
Kayaking through the forest yourself is another way to experience the mangrove forest. After you rent your Kayak on-site, you'll be able to navigate through the narrow channels around the beautiful plants.
Rent a scooter if you're looking to whizz through the mangrove trees from land rather than water. Most scooter rentals are fairly cheap, but be careful riding on the back streets as they are not paved and can be bumpy!
Our Favorite Places to Stay in Mangrove Forest Nusa Lembongan
BEST Hotel in Mangrove Forest Nusa Lembongan → Villa Agung
MUST READ – Take a look at our guide Where to stay in Bali
#9- Kuta
A perfect place to visit in Bali if you're on a budget!
Wide range of restaurants

Fun nightlife

Backpackers and budget traveler approved
Bali's most popular beach destination is Kuta, which is located on the western side of the island. Centered on the picture perfect shores of Kuta Beach, Kuta is a town worth visiting if you're looking for a plethora of shops, restaurants, and bars. If you're visiting Bali for the first time, then think about staying in the bustling neighborhood of Kuta!
Waterbom Bali is a thrilling waterslide and recreation park if you're looking for a little adrenaline-filled excitement on your trip!
Kuta Theater is home to the Lights of Faith show, where you are taken on a cultural Balinese journey as told by magicians, making this a perfect family-friendly show.
Poppies Lane are two small streets in Kuta that are filled with budget-friendly hostels, quaint cafes, and cute shops. These streets become busy and crowded during the evening hours, as visitors blissfully stroll through the streets.
Our Favorite Places to Stay in Kuta
#10- Pura Tanah Lot
Get blessed by priests with holy water

Great for photographers looking for panoramic views

Several other temples in proximity
Just 20km past Kuta lies the stunning seaside Pura Tanah Lot, one of Bali's most famous temples. Inspired by the priest Niratha and built in the early 16th century the temple is situated on a rocky cliff surrounded by crashing waves and is considered one of the most sacred places in Bali.
Although foreigners are actually not allowed to enter the temple itself, there are still plenty of ways to enjoy the landscape and surroundings. Pura Tanah Lot is also located close to Batu Bolong, another temple that's within walking distance.
Holy water is supposedly found at the Tirta Pabersihan fountain during low tide. The water serves as holy water for all the temples in the surrounding area.
Shop the small booths of souvenirs and street snacks on the path from Pura Tanah Lot to Batu Bolong.
Surya Mandala Cultural Park is located near Batu Bolong and has nightly Kecak fire dancing once the sun goes down.
Our Favorite Places to Stay in Pura Tanah Lot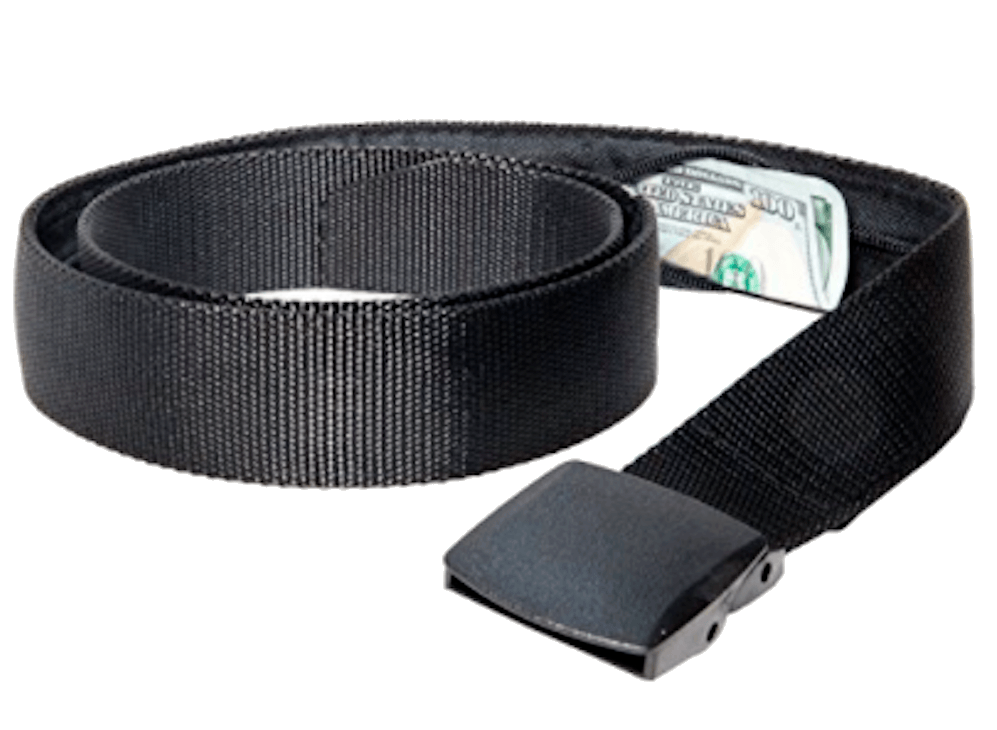 If you are traveling you should ALWAYS have emergency cash hidden on you! Security belts are great because they are affordable and can fit a ton of stuff in them (great for peace of mind!). Check out our favorite travel belt!
#11- Tegalalang Rice Terrace
Located 600 meters above sea level

Swing on one of the four swings

View real rice farmers harvesting the crop
For one of Bali's most iconic landmarks, visit the Tegalalang Rice Terraces. These luscious, green rice fields are tiered in a layered format to enforce the Subak irrigation system that helps the rice grow. You'll be able to witness and learn about how the rice is harvested from this region by watching live farmers on the terraces.
Don't forget to come as early as possible in order to avoid the strong head and buses of tourists. The rice terrace is only a 20-minute drive outside Ubud, but is one of the most popular attractions that cannot be missed when planning your trip to Bali!
The Love Bali Sign is the perfect photo opportunity at the start of the rice fields. Sit on the decorated swing beneath the Love Bali sign and you'll have the green rice terraces as the picture-perfect backdrop to your photo.
Zip lining through the breathtaking rice terraces provides a bird's eye view high above the trees.
Giant "birds nests" are manmade structures that you can climb up to for a panoramic picture opportunity.
Our Favorite Places to Stay in Tegalalang Rice Terrace
See the hidden gems of Bali! With the best tours and sights in Bali!
#12- Nusa Islands
20km from Sanur

Watch seaweed farmers directly on the beach

Beachside cafes and bars
For the ultimate beach day in Bali, head to one of the three islands that make up Nusa Islands! Only accessible by speed boat, the Nusa Islands are perfect for a weekend getaway, where you can spend the entire day playing games on the beach and in the water. Popular activities include diving, paddle boarding, kayaking, and even surfing if the waves are just right!
Mushroom Bay is a busy beach where you can grab a fresh tropical cocktail and watch the speedboats whizz by. Although it slows down at night, Mushroom Bay has many restaurants and cafes for breakfast and lunch.
Devil's Tears is an astonishing display of enormous waves that crash and explode onto the rocks of Nusa Lembongan Island. Once the crash dies down, a widespread mist is left, creating a tear-like shape.
Dream Beach is 115 meters of white sand beaches surrounded by rocky, limestone cliffs. Although you can swim during low tide, take precaution during high tide as the beach can get rough and rocky.
Our Favorite Places to Stay in Nusa Islands
#13- Sidemen Valley
A nice non-touristy place to see in Bali
Immerse yourself in rural life

Hike the summit of Mount Agung

Wander through rice paddy fields
This small, Balinese village is situated between on the eastern side of Karangasem and is one of the biggest areas for rice paddy farming. You'll see farmers harvesting their tiered rice fields and life at a much slower pace. This is what the REAL Bali is actually like.
Sidemen Valley makes for a wonderfully relaxing stay, where you can partake in one of the many agricultural activities with the locals! While it's common to stay with families in their guesthouses, you'll also find a few luxury hotels with perfect views of the surrounding rice fields.
Rafting can be down on one of the many rivers that flow through the Sidemen Valley. Find a tour group that takes you down the Telega Waja watercourse, where you can see a view of the astounding Mount Agung!
Drink Tuak, the locally produced palm wine from Sidemen Valley. A quick wander through the village and you'll find several small cottages that produce this tasty, local beverage.
Cultural Weaving of "songkets" or "endek" can be done in the villages of Sidemen. You'll work directly with the locals to weave colorful handmade cotton and silk threads into intricate cloths and blankets!
Our Favorite Places to Stay in Sidemen Valley
#14- Tanjung Benoa
Thrill-seeking activities

Posh resorts and dining options

Balinese and Chinese sea temples
Adrenaline junkies rejoice! You'll find everything to make your Bali vacation thrilling and exciting once you step foot onto Tanjung Benoa. Known for some of the most extreme water sports on the island, Tanjung Benoa will keep your whole family entertained for days.
This southern peninsula also has plenty of pristine beaches for those who are just looking to relax and enjoy the sun.
Tanjung Benoa Water Sports is your go-to playground for fun in Bali. Rent jet skis and banana boats, or take a guided tour with an instructor on a wild boat chase. For the big adventure seekers, rent a water jetpack which propels you 10 meters into the air so you feel like you are flying!
Caow Eng Bio Chinese Temple cannot be missed among the contrasting cosmopolitan resorts on Tanjung Benoa. This bright red temple is one of the oldest Chinese temples in Bali, and even predates some of the iconic Balinese Hindu temples in the area.
Bumbu Bali Cooking School is one of the highlights on Tanjung Benoa. Spend the morning shopping markets for fresh meat and vegetables, then return to the cooking school to whip up traditional dishes.
Our Favorite Places to Stay in Tanjung Benoa
Tanjung Benoa BEST Hotel in Tanjung Benoa → Rumah Bali
#15- Amed
Beautiful, clear beaches

Several shipwreck dive sights

Charming fishing villages
Known as one of the top diving spots in Bali, Amed is a flourishing bay located near a plethora of picturesque seaside towns. Amed is listed as a destination on tourist Bali itineraries, and rightfully so! The beach is lined with colorful coral-filled waters and bopping fishing boats with the scenic Mount Agung lighting up the background. There are tons of beautiful beaches to choose from in Amed, each begging to be explored!
Lipah and Jemeluk Bay are two beaches known to provide some of the most exciting snorkel and diving spots in Bali. Once you have your equipment, you can hop right into the reefs directly from the beach.
Sunset Point is the perfect lookout to watch the sunset over Mount Agung. Head to the restaurant on the summit for an outdoor seat where you can enjoy a drink and dinner with an outstanding view.
Tulamben is a famous diving spot where you can find an underwater shipwreck site! The USS Liberty was destroyed by an eruption of Mount Agung in the 1960s, and can now be explored by diving.
Our Favorite Places to Stay in Amedm
#16- Sanur
A must see for foodies!
Sleepy seaside town

Paved walking path on the beach

Many seafood restaurants
For a relaxing few days in a small coastal town, head to the charming fishing village of Sanur. Although Sanur has a calm, laid-back atmosphere, you'll still have benefits of a large town, including many restaurants, bars, and live entertainment.
Catering to expats rather than locals, Sanur is a popular choice if you're looking for a sample of traditional Balinese life mixed with a peaceful, modern lifestyle.
Le Mayeur Museum is smack in the middle of Sanur Beach and is a colorful gallery dedicated to the paintings of Mayeur de Merpres. Wander the rooms in this once-livable house to see European-Balinese artwork.
Sindu Traditional Market is where you'll want to eat in Sanur if you are looking for more traditional Balinese snacks. When the sun goes down, Sindu transforms into a bustling night market where you can get a tasty yet affordable dinner!
The Taman Festival Bali Ghost Town is an abandon amusement park that closed in the late 1990s. It's an interesting site worth a visit if you're interested in exploring the deserted buildings that have been overtaken by vines and trees.
Our Favorite Places to Stay in Sanur
#17- Jimbaran
Cool place to see in Bali with friends!
Best surf and reef breaks

Fresh seafood on every corner
Covered in lush, coconut trees, Jimbaran Beach is an exclusive area where you can leisurely lounge through your Balinese vacation. Dozens of luxurious resorts and restaurants line the tropical shores of this southwestern coast where you can order some of the freshest fish caught right in the waters in front of you.
Jimbaran is centrally located to many of Bali's top attractions, making it a perfect spot for first-time visitors – if you're willing to shell out the cash!
Suluban Beach is Bali's best surf spot, located right in Jimbaran. Catch some of the largest waves on the island, where you can enjoy beautiful views of the natural limestone cliffs towering over the shores.
Jimbaran Fish Market is where you can get freshly caught seafood and unbelievable prices! After you purchase your fish, walk across the street and have some of the local vendors grill it up right in front of you for a small fee.
Samasta Lifestyle Village is a lovely, cozy venue filled with cafes, restaurants, art galleries and event a gourmet market.
Our Favorite Places to Stay in Jimbaran
#18- Garuda Wisnu Kencana Cultural Park
Quite the quirky place in Bali!
Largest statue in Indonesia

Live music and food trucks on Monday

Weekly activities like yoga, full moon party, salsa dancing
For a fascinating insight into Balinese culture, head to Garuda Wisnu Kecncana Cultural Park to experience the best of Bali in one place. Learn about the country's unique heritage through folk performances, cinematic movies, art galleries, and sculpture installations.
You can easily spend the whole day exploring the park's many statues. During the evening, you'll be entertained by one of the many different entertainment shows, whether it's dancing, singing, or watching a cultural movie.
Garuda Wisnu Kencana Statue is Indonesia's tallest statue, and one of the many highlights in the cultural park. The 121-meter high bronze statue devoted to the Hindu god Vishnu and his mythological bird Garuda.
Traditional dancing is performed seven times throughout the day for park visitors. These dance types include Balinese, Keris Barong, Nusantara, Ballet and Kecak traditional dances.
The Lotus Pond is the center of the park and covers over 4,000 square meters. Lined with carved limestone pillars, the Lotus Pond is the perfect place for a peaceful store when visiting the park.
Our Favorite Places to Stay in Garuda Wisnu Kencana Cultural Park
BEST Hotel in Garuda Wisnu Kencana Cultural Park → Kenzo Villas
#19- Menjangan Island
One of the most underrated places to see in Bali!
Residents include 16 Hindu monks

Great diving location

Nicknamed "Deer Island"
The secluded island of Menjangan is a slice of paradise right off the coast of Bali and can be reached by boat through an organized tour. The island is part of the Bali Barat National Park, which means it's natural landscape is under protection. Whether you're trekking the land, or diving into the depths of the water, you'll understand why Menjangan Island is a tropical oasis in Bali.
Menjangan Beach is the first peaceful beach you'll see once your boat docks on Menjangan Island. The sand is perfect for sunbathing and the waters are crystal clear for swimming or snorkeling.
Pura Gili Kencana Temple is perched on top of a cliff at the end of the island and is home to a breathtaking white stone statue of Ganesha, a priest who once resided in Bali.
Diving is one of the most popular activities on the island. Diving tours around Bali often make Menjangan Island one of their stops, thanks to the bright coral reefs and native fish.
Our Favorite Places to Stay in Menjangan Island
#20- Munduk
Cooler temperatures than other cities in Bali

Amazing viewpoints from the cliffs

Two-hour drive from Ubud and Canggu
Hidden amongst the forested hills and mountainous cliffs of Bali is Munduk, a tiny village known for its jaw-dropping views. Munkduk is often overlooked by tourists when they arrive in Bali, but this quaint town is perfect for escaping the busy beaches and Bali heat. You can also check best day trips from Ubud
Historically visited by the Dutch, you'll find remnants of colonial buildings and homes scattered throughout the village as well.
Waterfalls can be found throughout Munduk. The main two are Munduk Waterfall and Balangan Waterfall, both of which can be accessed on foot alone or with a tour group.
Wanagiri Swing is for adventure seekers looking to fly high above the Munduk cliffs. Although it's expensive to take a ride on the swing, you'll be rewarded with some of the best photographs!
Coffee is one of Munduk's best agricultural industries since the soil is ripe for growing coffee beans. Stop at one of the several coffee plantations to try this unique coffee bean.
Our Favorite Places to Stay in Munduk
#21- Canggu
A great place to visit in Bali for couples!
Beautiful surf spot

Relaxing atmosphere

Fun and chill beach bars
This southern resort village is unique compared to other beach towns in Bali, thanks to the stunning black sand! The town is scattered with several upscale resorts and hot spots, making it an up and coming area for Balinese nightlife.
Many expats have made Canggu their home, so you'll find a plethora of international bars and restaurants in the area. When you're not browsing the shops or cafes, you'll be able to explore the beautiful surf breaks and abundant rice fields.
Echo Beach is the epicenter of Canggu excitement! It has it all – surfing, fine dining and plenty of shops all centered around a pristine, turquoise beach.
Finns Recreation Club is a community center that draws in the international and expatriate clientele. Brimming with fun activities like bowling, tennis, spa, indoor trampolines, and even a water park.
Learn Indonesian Cooking at Hotel Tugu Bali's cooking school. Start the class at a traditional Balinese market where you'll pick up fresh ingredients for the day, then head back to the hotel where you'll cook over wood-fired stoves like the Balinese did hundreds of years ago.
Join a Fitness Retreat by WanderFit. You can enjoy all the beauty and energy of the Island of the Gods while working on yourself. Book ahead of time though, as these retreats fill up.
Our Favorite Places to Stay in Canggu
#22- Karangasem
Royal city in the east

Lush and beautiful water gardens

Set in the shadow of Mount Agung
This eastern Bali hotspot is off the beaten track, but its rich royal history makes it one of the most interesting places to visit. Before the Dutch conquered Bali, Karangasem's capital, Amlapura, was a royal kingdom that's still filled with monuments and temples from its ancient past.
The regency was soon destroyed by Mount Agung's eruption in the early 1960s until it was rebuilt years later as a tourist destination.
The Tirtagangga Water Garden in Karangasem is considered holy by some and is worth adding to your itinerary. Explore the multiple levels of crystal fountains, pools and ponds within a lush garden setting.
Royal Palace Amlapura was once home to the Karangasem royal family. Walk around the compound and see the mix of Balinese and Dutch colonial architecture, which is vastly different from what you'll find in other places in Bali.
Ujung Water Palace features three glistening pools that are connected by delicate bridges. Don't miss the Kolam Dirah Pool, which was once used for punishment to those who practiced black magic witchcraft!
Our Favorite Places to Stay in Karangasem
#23- Pekutatan
A nice quiet place to see in Bali
Few to no tourists in sight

Must stay at the neighboring hotels for food and lodging
If you're looking to escape the crowds of Bali completely, then Pekutaten is your oasis. Free from most of the touristy attractions you're used to finding in big cities, Pekutatan does not have a single shopping center, international restaurants, or even souvenir market in sight.
The rocks on the beach were once carved out by lava that flowed from the surrounding volcanoes, and are perfect for photographing and exploring. You'll need to stay at a guesthouse, or at one of the few hotels in the village if you want to spend more than a day visiting this rural piece of Bali.
Surfing can be done on the beaches just several minutes from the village. Rightender and Medewi are two fantastic surf reefs and can be tackled by surfers of all skill levels.
Biking down a rainforest can be arranged by a tour or by your hotel in Pekutatan. A shuttle drives you up a mountain, and you glide down for two hours through the lush rainforest, making this a unique experience in Bali!
Our Favorite Places to Stay in Pekutatan
#24- Lovina
Diving paradise

Explore unchartered north Bali

Beautiful, calm beaches
Head to the top of north Bali and spend time in the charming, small village of Lovina! There are plenty of beachside activities to do in the water, like diving, snorkeling, and boating in the calm ocean waves.
The village itself is also brimming with many activities during the day, so you'll never be bored for even one second in Lovina!
Lovina Beach is a blissful collection of tiny beaches where you can relax without being hassled by beach peddlers and loud tourists. Spanning 2 kilometers long, you can play in the waters or walk to one of the many laid back cafes and restaurants dotted along the coast.
Banjar Hot Springs is a short ride away from Lovina Beach, and is a beloved retreat by tourists and locals alike! There are several different levels of pools, but the main sight are the eight dragon spouts that pour out warm water into the smaller, central pool.
Spearfishing is one of the most unique attractions on the whole island. The Kubu Lalang hotel takes visitors on a boat where they can primitively catch their dinner for the night!
Our Favorite Places to Stay in Lovina
#25- Goa Gajah
An unknown (but awesome) place to see in Bali!
Hindu sanctuary temple

Situated at the center where two rivers meet
The Goa Gajah, or elephant cave, is a sanctuary located on the outskirts of Ubud. Although you can explore the sanctuary in just a few short hours, you'll be in awe at the astonishing structure and wall carvings that date back way before the 11th century. The spiritual grounds are a mix of Hindu and Buddhist influences and is a great religious place to visit in Bali.
Rock-wall carvings are intricately designed onto the stone walls throughout the sanctuary. Don't miss the ominous carving in the entrance that greets you when you arrive! Many have debated if the face of the entrance is of the Earth God Bhoma or the demon witch Rangda from Balinese mythology.
Two bathing pools are built into the park which provides a tranquil setting to the start of the sanctuary. Waterspouts are carved into the walls of the pools and are built in the shape of three Hindu angels.
The Cave is the main attraction in the sanctuary. Once you walk through the mouth of the stone carved entrance, you'll descend into several chambers filled with small stone shrines. These shrines are used in present-day prayer, and you might see Hindus burning incense and making offerings during your visit.
Our Favorite Places to Stay in Goa Gajah
Final Thoughts
Bali is filled with legendary beaches, historically inspiring temples, and tons of exciting landscapes to explore. We know there are a lot of places in Bali to choose from, but we guarantee that you'll have a once in a lifetime adventure wherever you choose to go!
***Disclaimer*** Some of the links in this post are affiliate links. This means that if you book your accommodation through the site, One Weird Globe will earn a small commission at no extra cost to you. Your support helps me keep the site going :)
Latest posts by Clair Ricketts
(see all)