Bali is a very popular tourist destination – and no wonder! It is full of gorgeous landscapes, unique monuments and bustling party towns. From the party crowd and shoppers to those looking to relax and soak up the culture, there's truly something for everyone in Bali.
This popularity means there are lots of places to stay in Bali, making it difficult to figure exactly where to base yourself.
Thankfully we have compiled this guide of the best places to stay in Bali to help you figure out your itinerary.
With all of the regions having something different to offer, we have set up this guide to allow you to pick the best area based on your interests. There are handy markers for each region, letting you decide whether you want to stay in the party areas, or if you want something a little more relaxed.
So let's just jump right into the best areas to stay in Bali!
Quick Tips – Where to Stay in Bali
Where to Stay in Bali
Looking for the best place to stay? Introducing the best Coworking Hostel in the World – Tribal Bali!
A unique coworking hostel for those that want to travel the world while working from their laptops. Make use of the massive open-air coworking spaces and sip on delicious coffee. If you need a quick screen break, just take a refreshing dip in the infinity pool or grab a drink at the bar.
Need more work inspiration? Staying at a digital nomad-friendly hostel is a really smart way to get more done whilst still enjoying the social life of travelling… Mingle, share ideas, brainstorm, make connections and find your tribe at Tribal Bali!
While vacationing in Bali, you won't find a more charming and boutique BnB than this! With its vintage furniture, chic decor and relaxing atmosphere, you will be living a life of luxury while you are calling this spacious villa home!
Ubud is the best area for backpackers, so it makes sense that this hostel would top the list. It is in a fantastic location for experiencing Bali's cultural delights, and the communal facilities are second-to-none for meeting fellow travelers during your stay.
Best Budget Hotel in Bali
The friendly staff and great on-site facilities really make this hotel stand out amongst the budget options. It is located in Kuta – an incredibly budget-friendly location featuring great nightlife and daytime activities. The rooms are very well equipped, and it won't even feel like you're staying in a budget hotel.
Best Luxury Hotel in Bali
This hotel is a destination in itself! The large pool and terrace area is great for relaxing, as well as the spa facilities available within the resort. The restaurants boast a wide range of international cuisines. Seminyak is the place to be if you are looking to splurge in Bali and enjoy some more upscale nightlife options.
Bali 7 Best Neighborhoods to Stay in
Let's take a look, in more detail, at the five best neighbourhoods in Bali. Each caters to different interests, so be sure to pick the neighbourhood that's right for you!
Neighborhood #1 – Ubud
Best neighbourhood in Bali for your first time!
COOLEST thing to do in Ubud – witness the cultural Barong Dance in Batubulan
BEST place to visit in Ubud – see the many rice paddies in the naturally beautiful region.
Ubud is a collection of small villages in central Bali. It is a very popular region with backpackers, thanks to the natural beauty and wide range of cultural activities. You will be spoiled for choice in Ubud! If you are making the trip there, you should definitely check out our article about best day trips from ubud.
We think this is the best location for your first time thanks to the wide range of things to do and great tourism facilities. Ubud's tourism industry has seen a lot of growth recently, and you will be welcomed by locals willing to show you their way of life. It is also a great base away from the main party districts, but still within easy travelling distance.
Recommended Article – Take a look at our AMAZING guide Best hostels in ubud.
Those looking for landscapes and nature will be delighted by the many rice paddies, forests and natural attractions in the region. It is also packed with beautiful temples that will take you right into the heart of local religious beliefs.
More awesome things to see and do in Ubud
Visit the traditional villages and thriving coffee plantations of the Bamboo Forest with a leisurely bike ride

Get the adrenaline pumping with some white water rafting down the Ayung River

Marvel at the temples of Goa Gajah, Pura Gunung Kawi and Pura Kehen – we recommend hiring a guide to fully understand the cultural significance

Get up close with native wildlife at the Sacred Monkey Forest

Let your creative juices flow at one of the many art workshops in Andong

Relax at one of the many spas available across the region – with many of them heated by natural geothermal activity.

Sample the many local culinary delights such as Babi Guling
Best Air BnB in Ubud
This elegant stay is so much more than a modern oasis in the middle of the jungle. You will also find that from the outdoor pool you have sweeping views of the surrounding rice fields and lush jungle. From your terrace, you can truly soak in the beauty of Ubud!
Best Hostel in Ubud
Located between the Goa Gajah temple and the Sacred Monkey Forest, this hostel is well located for exploring the best Ubud has to offer. There is also a communal terrace – offering stunning vistas over the countryside! Some rooms are also equipped with their own terrace, and WiFi is available throughout the hostel.
Don't worry! We have more hostels in our article on the best party hostels in Bali!
Best Budget Hotel in Ubud
Similar to our hostel choice for Ubud, 7 House also has a communal terrace and is well located for getting to both the Sacred Monkey Forest and Goa Gajah. Complimentary tea and coffee is provided in every room, and there is a communal kitchen for guests to use. It is also close to a local market, where you can pick up fresh ingredients for your meals.
Best Luxury Hotel in Ubud
This is another well-located hotel – it only takes 5 minutes to walk to the Sacred Monkey Forest! Each room is well equipped with en-suite bathrooms, and there are even options for rooms overlooking the rice paddies. Spa facilities are available, as well as complimentary yoga classes and local area tours.
Bali has a strong tour game – check out the best tours in Bali (for all budgets!) here!
Neighborhood #2 – Denpasar
Where to stay in Bali close to everything!
COOLEST thing to do in Denpasar – visit Denpasar in late June for the Bali Arts Festival
BEST place to visit in Denpasar – see the Palace of Sataria for an idea of how the royals of Denpasar live as well as how locals worship
Denpasar is the capital of Bali and therefore incredibly well connected with other areas of the island – especially the south. It is likely where your flights will arrive and depart. Though many tourists skip Denpasar, it is absolutely worth keeping on your Bali itinerary!
The city itself is very multicultural, featuring residents from across Indonesia and the world. As such, there are many bustling markets, art boutiques and restaurants on offer with a wide variety of cuisines.
The city also transforms every June and July for the Bali Arts Festival, where you can witness the best cultural performances the island has to offer, as well as some great exhibits from across the world.
Denpasar is a great shopping destination, with discount brands and local crafts available at great prices. This is one of the best places in Indonesia to grab a souvenir to take home or gift to friends and family.
More awesome things to see and do in Denpasar
Rent a motorbike to explore the city like a local

Visit the Alun-Alun Puputan statue to discover the centre of Hinduism in Denpasar

Learn about the history of Bali at the Bali Museum

Admire traditional and contemporary Balinese art at Taman Wedhi Budaya Cultural Centre

Sample fresh food, rich spices and local handicrafts at the Badung Central Market

Taste the multicultural cuisines of Bali at the many restaurants across the city – including Indian, Thai and Malaysian

Dive deep into the local nightlife at Kereneng Night Market – a much more local experience than the resorts of Southern Bali

Admire the Bajra Sandhi monument – dedicated to the struggles of the Balinese people
Best Air BnB in Denpasar
Putting you in one of the more quiet and peaceful neighborhoods in Denpasar, you will be able to lounge in your pool without the noise of the city. When not lounging around in this spacious BnB, you will still find all the best sights are a short bike ride away!
Best Hostel in Denpasar
Located a little further out from the city centre, this hostel is ideally located for a relaxing night's sleep. The quirky interior is designed using local materials and craftspeople, giving it a unique vibe and local twist. It also has a terrace – perfect for socialising with other guests!
Still haven't booked for Bali? Check out our favorite boutique hotels in Bali
Best Budget Hotel in Denpasar
Also located in the outskirts of Denpasar, this budget hotel is within the beautiful river areas giving it a quaint setting. Guests are each given a private room, however, there are communal dining areas and patios giving you the opportunity to socialise with your fellow travelers.
Best Luxury Hotel in Denpasar
This ultra-luxurious hotel gives you the VIP experience whilst still being located right in the heart of Denpasar! Each room has its own private kitchen and dining area, and there is a beautiful poolside bar and outdoor dining area on-site. The hotel also offers a variety of day-trip options and local tours.
The Best Travel Backpack EVER MADE!?!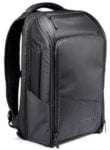 We are obsessed with backpacks – we've tried them all! And our favourite carry on backpack in the WORLD is the Nomatic Travel Backpack. This backpack has revolutionized the backpack industry and will change the way you travel forever :) Check it out here!
Neighborhood #3 – Seminyak
Where to stay in Bali for nightlife!
COOLEST thing to do in Seminyak – party in style in one of the many upscale nightclubs available in Seminyak
BEST place to visit in Seminyak – head to Pura Petitenget, a typical Balinese temple that often hosts lavish ceremonies by the side of the beach
Often overshadowed by neighbouring Kuta, Seminyak is an up-and-coming nightlife spot in its own right. The bars and clubs here are a little more upmarket, so this area is perfect for those looking to splurge on a great night out!
The streets are bursting at night with tourists and locals alike looking for a fun night. There are plenty of bars to cater to wealthy travellers, and Seminyak also has the most established gay bar strip on Bali for LGBT visitors. There is truly something for everyone in Seminyak when it comes to nightlife.
What Seminyak lacks in local culture, it makes up for in fun daytime activities. The large beach is the perfect spot to relax after a hard night of partying, and also hosts a variety of activities for visitors looking to keep the fun going. Foodies will also fall in love with the world-class cuisine on their doorstep in Seminyak thanks to the booming tourist market and skilled chefs that visit the area time and time again.
More awesome things to see and do in Seminyak
Ride along Seminyak Beach on horseback – great for both adults and kids!

Try out scuba diving or snorkelling off the coast of Seminyak at one of the many clubs on the shore

Browse the local markets for fresh food, gorgeous spices, and beautifully handcrafted clothes

Learn how to cook traditional Balinese cuisine thanks to the number of classes available in the centre of town

Release those toxins gained from nights of partying at one of the many spas and massage parlours across Seminyak

Try out surfing on the beach

Visit the more modern boutiques for some contemporary fashion with a local twist
Best Air BnB in Seminyak
This cozy boutique stay is nestled in the neighborhoods of Seminyak, acting as one of Bali's best-kept secrets! Your romantic getaway comes complete with its very own pool, terrace, and relaxing spaces perfect for just kicking back and relaxing!
Still debating what to pack? Here is the ultimate packing list for Bali.
Best Hostel in Seminyak
This hotel not only provides traditional dorm rooms but also contains sleeping pods for guests looking for a little more privacy whilst still retaining the social vibe of a hostel. They run regular events – excellent for meeting fellow travellers! It is also well located close to Seminyak Beach, and a complimentary breakfast is available.
Best Budget Hotel in Seminyak
You will feel right at home in this hotel that has a very welcoming atmosphere. The rooms have a very rustic design, and there are plenty of activities – such as yoga, cooking classes and bicycle tours – to allow you to mingle with other guests. It is well located a short walk from both the beach and the nightlife areas.
Best Luxury Hotel in Seminyak
Located right on the waterfront, this is an excellent option for splurging during your time in Seminyak. There is a large pool on-site, as well as a spa and multiple high-quality restaurants. With fully equipped rooms and great customer service, you won't want to leave!
Neighborhood #4 – Nusa Dua
Best neighbourhood in Bali for families!
COOLEST thing to do in Nusa Dua – try out the many water sports available along the gorgeous beach.
BEST place to visit in Nusa Dua – the Pasifika Museum is a hidden gem, showcasing art from across Bali, Indonesia and Polynesia.
Nusa Dua is a great neighbourhood for families on a higher budget. The town is full of excellent resorts, with multiple facilities in each hotel meaning you won't need to set foot outside of the complex. As most of the nightlife is contained within the resorts, the town and beach are also much safer for children.
Geger Beach is, without a doubt, the main draw to Nusa Dua for many visitors. The large white-sand beach is lined with great activities – most of which are family friendly! The bars and restaurants also have a very laid-back vibe, allowing to relax and soak up the atmosphere.
The town also has some lesser-known cultural delights – with art being the main focus. Though not as popular with shoppers as other parts of the island, Nusa Dua has some quaint boutiques that are great for picking up souvenirs. You can also relax in one of the many spas across town.
More awesome things to see and do in Nusa Dua
Spend the day in luxury at Nusa Dua Golf and Country Club, with one of the best-rated courses in Bali and great relaxation facilities

Relax with traditional holistic therapies from Bali at the Alam Alang Bali Spa

Take an excursion by glass bottom boat to Turtle Island, and admire the diverse marine life surrounding the Bali coast

Witness the raw power of nature at the Water Blow area – filled with excellent scenery for photographs

Enjoy a laid-back lunch on the beach at Nusa Dua Beach Grill

Learn to spin records at the Nusa Dua DJ School
Best Air BnB in Nusa Dua
At this luxurious stay you will have all the perks of a 5-star hotel, but the comfort of a BnB! With its very own pool, views of the ocean, and even an onsite garden checking into this villa is the start of making your dream holiday in Bali become a reality!
Best Hostel Nusa Dua
Known more for its luxury resorts, Nusa Dua is low on hostel options. Luckily, the House Of D16 comes with great reviews and allows you to sample the high life for a great price. There is a pool within the complex, and a complimentary Asian style breakfast is provided to all guests.
Best Budget Hotel in Nusa Dua
OYO are known for their high-quality budget hotels, and their hotel in Nusa Dua is no exception. This hotel is well located within the centre of the town and comes with great facilities including a large swimming pool. All rooms come with air conditioning and have a private balcony for you to admire the surrounding scenery.
Best Luxury Hotel in Nusa Dua
Looking for a resort where you can just relax all day and enjoy the multiple entertainment options? The Grand Hyatt is exactly what you need! This resort boasts 5 pools, a large spa area, and 8 on-site restaurants with a variety of cuisines. It is located right on the beach, and only a short walk from the Water Blow.
Neighborhood #5 – Kuta
Where to stay in Bali on a budget!
COOLEST thing to do in Kuta – try out surfing at Bali's most famous beach
BEST place to visit in Kuta – spend a day at Waterbom – the largest water park in Southeast Asia
Kuta is a haven for budget travellers! The beach is perhaps the best known in Bali thanks to the wide array of attractions on offer – from watersports to cheap restaurants and bars. Kuta also has a great nightlife scene with low drinks prices and a good range of music options.
The main beach is also very popular with surfers thanks to cheap board hire and great water conditions. Scuba diving is a rewarding experience in Kuta thanks to the beautiful marine life surrounding the coastline. If you're looking for watersports, Kuta is the place to be!
Though a little grittier than other resort towns in Bali, Kuta has some great local shops and markets for you to enjoy local and international goods at highly discounted prices. If you are planning on staying in multiple areas whilst in Bali, it is also a great place to enjoy some home comforts thanks to the wide range of Western restaurants available in the town.
More awesome things to see and do in Kuta
Learn about the darker side of Balinese history at the Bali Bomb Memorial

Enjoy one of the many yoga classes available along the beach

Relax on a budget at the well-priced spas in the town centre

Take in the beautiful sunset with a cocktail in hand at a beachfront bar

Sample local meatballs from the food carts that wander along the tourist strips

Let your hair down at the budget bars and nightclubs across the town – though beware of the notorious arak cocktails

Learn local meditation practices at the Secret Garden of Divine Mother
Best Air BnB in Kuta
This cute boutique BnB in the heart of Kuta will make you sigh with awe the second you hit the door. With its chic and trendy atmosphere, gardens, and terrace, this stay makes for the perfect place to relax after a long day of exploring Bali!
Best Hostel Kuta
This hostel allows users to have a little bit of extra privacy with private pod-style beds within each dorm. If you are looking for a hostel where you can still enjoy a little bit of luxury, this is an excellent option. The interiors are modern and well-designed, and a complimentary breakfast is provided every morning.
Best Budget Hotel in Kuta
This hotel is a great example of just how far your money can go in Kuta! Each room is well equipped with air conditioning and high-quality bathroom suites. There is a well-sized pool and terrace available for you to relax after a day of exploring. The staff are also known for their friendliness.
Best Luxury Hotel in Kuta
This hotel is a tourist attraction in itself! The well-located hotel is famous across the island as being the place to be for experiencing great nightlife. It is also located right on the beach, giving you great access to the many activities on offer. There is a huge pool and terrace area – and of course the Hard Rock Cafe on-site.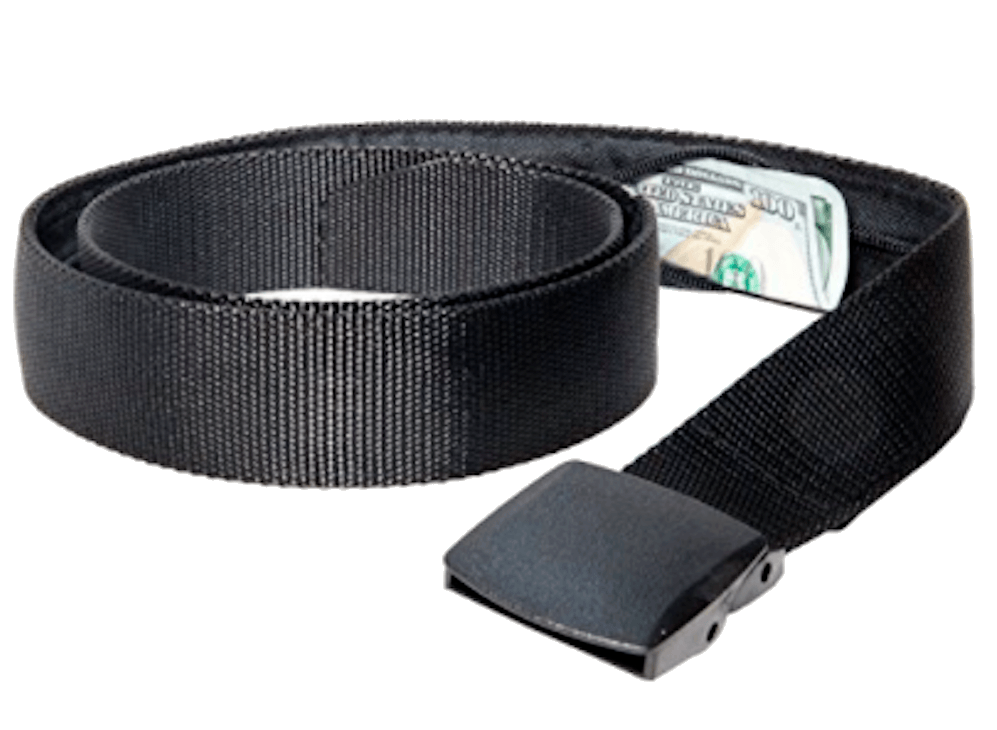 If you are traveling you should ALWAYS have emergency cash hidden on you! Security belts are great because they are affordable and can fit a ton of stuff in them (great for peace of mind!). Check out our favorite travel belt!
Neighborhood #6 – Jimbaran
Best neighbourhood in Bali for couples!
COOLEST thing to do in Jimbaran – indulge in yoga and holistic practices at Mirah Delima Institute
BEST place to visit in Jimbaran – enjoy the sunset and romantic scenery at Tegal Wangi Beach
Jimbaran is a very upscale neighbourhood, making it the perfect getaway if you are looking for a relaxing break. It is popular with honeymooners thanks to the romantic vistas on offer and calm atmosphere.
It is also a great destination for shoppers – especially if you are interested in antiques and boutiques! The items here are very expensive, but in return, you will be treated to high-quality goods that will last a lifetime – so be sure to leave space in your luggage.
Jimbaran is also well placed for exploring the rest of the island, with many tour companies offering day trips to cultural and scenic attractions across Bali. The town combines high-class tourism facilities with cultural experiences that allow for an enriching experience.
More awesome things to see and do in Jimbaran
Enjoy surfing and swimming at one of the safest beaches available on Bali

Unwind at the luxury spas available across town

Visit Jalan Uluwatu for high-quality boutiques and great antique stores

Sample fresh produce and mingle with the locals at Jimbaran Market

Taste the alluring cuisine on offer from the side of the beach at the seafood grills dotted along the coast

Enjoy a more sophisticated nightlife experience at the Chocolate Cafe, with live music and DJs on offer

Wander along the quaint streets and alleys of Jimbaran Town Centre, full of friendly locals and quirky monuments
Best Air BnB in Jimbaran
The private pool is only just the beginning. The modern facilities, boutique-style and undeniable charm of this BnB will make you fall further in love with Bali. With views looking over the blue waters of the coast, you won't find a better place to call home!
Best Hostel Jimbaran
Like Nusa Dua, Jimbaran is sparse on hostels – however, Jolie Hostel is about as upmarket as hostels get in Bali. There is a cute terrace area filled with plants which provide a relaxing backdrop for socialising with other guests – and the hostel even has a well-sized pool!
Best Budget Hotel in Jimbaran
If you're looking to save a little on accommodation in Jimbaran, you can't go wrong with Zuri Express! This hotel has everything you need, including an outdoor pool and wide breakfast options. Complimentary shuttles to the beach and village centre are provided to all guests.
Best Luxury Hotel in Jimbaran
The Open House Jimbaran is the perfect romantic resort to enjoy a relaxing break in Bali. The hotel is designed to be eco-friendly, and sources interiors from local craftspeople and antique stores. All rooms have a balcony or terrace where you can enjoy views of the coastline and sunsets, and there is a large pool on-site.
Neighborhood #7 – Legian
Best neighbourhood in Bali for shopping!
COOLEST thing to do in Legian – enjoy the vibrant shopping scene across the area
BEST place to visit in Legian – admire the fire performances and buskers along Legian Beach
Legian is a small town located between Seminyak and Kuta. Though it still has a sizeable tourist scene, it is not as popular as the neighbouring towns making it a great place to escape the overwhelming atmosphere of the more popular areas.
Nevertheless, Legian is still a great area to experience the best of what Bali has to offer. The shopping district is renowned for its great array of boutiques, designer outlets and international stores – making this the best place for shoppers! After shopping, you can also sample some great cuisine for lower prices than the neighbouring tourist traps.
Legian also has its own gorgeous beach that has a much more relaxed atmosphere than other beaches in Southern Bali. The area bursts with life in the evenings with street performers, and has a much more reserved manner during the day – perfect for sunbathing and swimming!
More awesome things to see and do in Legian
Unwind at the fish spas offering Asian foot treatments, as well as regular manicures and pedicures

Pick up some unique Balinese arts and crafts at the Jalan Melasti market

Indulge in endless bakso and mie goreng at the well-priced restaurants along the waterfront

Join in with football games on the beach – the locals are very welcoming!

Take surfing lessons – the less hectic atmosphere makes it the perfect place to learn

Admire the beautiful sunset across the beach with a local beer in hand at the beachfront bars

Sample fresh produce and local flavours at the Jalan Sriwijaya market
Best Air BnB in Legian
When you check into this luxurious BnB you will be blown away with its onsite pool and living room which opens up to the outdoor terrace. This two-story villa comes complete with its very own kitchen and 2 bedrooms that will have you living the 5-star life!
Best Hostel Legian
The hostel is well located close the Legian Beach. It is pretty basic but has all of the amenities you would expect from a hostel. There are large communal areas for socialising with other guests, and bike hire is available allowing you to explore a little bit more of the local area. It is very well rated by previous guests.
Best Budget Hotel in Legian
The Euphoria Hotel is also well located, with great connections to Kuta on the doorstep. All rooms are fully air conditioned with a well equipped en suite bathroom. There is an indoor pool – giving you a little more privacy as you unwind in the evenings.
Best Luxury Hotel in Legian
This hotel rates very highly amongst previous guests – and it's easy to see why! It is located right on the beach and has a large outdoor pool. There is a spa and a fitness centre available, and the bar is very well equipped. For extra luxury, you can even opt for a room with your own private hot tub!
Final Thoughts on Where to Stay in Bali
Bali is touristy – but with good reason! The island has it all – from cultural experiences and delicious cuisine to bustling nightlife and vibrant shopping areas. This is a great entry-point to Southeast Asia, and even as a destination in its own right. Whatever you are looking to get out of your trip, we know you will find it in Bali.
PS – Save a bit of cash in Bali with our EPIC Best Hostels in Bali.
If we had to pick one area out of all of them, we would have to suggest Ubud. This is the cultural hub of Bali and will give you the most enriching experience. It is also well connected to the party towns of the south, letting you experience it all in one trip!
We hope this guide has helped you choose the best area for you. Choosing the best accommodation in Bali can seem daunting, but it is absolutely worth it.
Have we missed anything from this list that visitors absolutely need to know about? Let us know in the comments!
Editor's Note – No matter where you are traveling, you NEED to have great travel insurance. We have personally tested TONS of travel insurance companies, and can say without a doubt that World Nomads is the absolute best (and most affordable!). Fill out this form to get a quote for your trip to Bali!
***Disclaimer*** Some of the links in this post are affiliate links. This means that if you book your accommodation through the site, One Weird Globe will earn a small commission at no extra cost to you. Your support helps me keep the site going :)
Latest posts by Clair Ricketts
(see all)