Ubud is a paradise for budget backpackers and digital nomads. It offers incredible beaches, delicious food, and unbelievable sights – all at an amazing price! But what if you need a break from Ubud? Where can you go nearby that has the same types of attractions and activities? That's why we wrote this epic guide to the best day trips from Ubud. So you'll know exactly where to go for an amazing day out. This list breaks down the best day trips from Ubud into easy to digest categories. You'll be able to quickly identify which destination best suits your travel style, needs AND your budget. So, whether you are looking for a romantic day out, a budget excursion, or a day the whole family will love – you've come to the right place! Let's jump right in! Here are the 19 best day trips from Ubud, Bali, Indonesia. Editor's note – Check out our 15 best hostels in Ubud and find the perfect place to stay during your Indo travels!
Quick Answer: Best Day Trips from Ubud
Best Places to Stay in Ubud
The hippy hangout of Ubud attracts visitors with its verdant rice paddies, creative crafts and surrounding ancient holy sites. But where is there best place to stay in the Ubud? There's no shortage of hostels to choose from and chic boutique stays to indulge in. Here's a shortlist of the best to help solve the dilemma.
• Best Hostel in Ubud •
The type of cool Ubud hostel where you can make friends and hang out around the pool all day sunbathing. The staff here are so friendly and they'll also help with arranging day trips and activities, too. Not to mention that they'll cook you up a free breakfast every morning! It really is the best hostel in Ubud.
• Best Budget Hotel in Ubud •
This stylish hotel in Ubud is an incredibly chilled out place in beautiful surroundings. The rooms are spacious and some even come with their own private terraces with hot tubs. Staff here are the ultimate in kind and will provide a high-end service. A healthy breakfast is served daily and the location is close to all of the action of the area.
• Best Luxury Hotel in Ubud •
If you're looking for somewhere special to stay in Ubud, you have found it. One look at the magical infinity pool, with views over the tropical treetops, and this hotel will have you enchanted. The deluxe rooms feel private whilst having large windows which show off all of the amazing surrounding valley landscapes. A hotel you won't forget.
• Want to base yourself somewhere else? •
Tribal Hostel Bali is finally open – this custom-designed co-working hostel is an absolute game-changer for digital nomads, wandering entrepreneurs and excitable backpackers alike…
Located just minutes from the beach, Tribal is a very special hostel… With sleek, custom-designed private and dorm rooms to ensure a good night's sleep, Tribal is Bali's newest and most modern hostel and comes with a twist… Check out the MASSIVE coworking area with dedicated booths, plentiful power sockets, high-speed wifi and super tasty coffee and kitchen to fuel a day's hard hustle!
Is this the best hostel in the world? We think so… Come check it out and see if you agree ;)
Staying Safe in Ubud
While Ubud is super safe, no matter where you are traveling, you NEED to have great travel insurance. We have personally tested TONS of travel insurance companies, and World Nomads is our favorite (and most affordable!). Fill out the form below to get a quote so you can have a stress-free time traveling around Indonesia!
#1 Best Day Trip from Ubud – Bali Swing
Romantic Day Trips from Ubud for Couples
Fantastic photo opportunity
Thrilling and exhilarating
Great for fearless wanderers
The Bali Swing is a heart-pounding and exhilarating attraction deep in the Balinese wilderness. It's your chance to fly through the air and enjoy incredible views of the land and valley below. The Bali Swing is without a doubt one of the most famous attractions on the island. It is located less than a 15-minute drive from Ubud and is the perfect place to snap a new profile picture for social media. Featuring 12 different swings of varying height, the Bali Swing lets you strap in and swing out over vibrant rice paddies and a lush palm tree valley. Whether you choose to fly 10 or 78 meters above the ground, you'll be able to take amazing photos of this unforgettable experience. The Bali Swing is incredibly popular, so try to get there early to avoid long lines and wait times.
The Best Travel Backpack EVER MADE!?!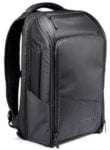 We are obsessed with backpacks – we've tried them all! And our
favourite
carry on backpack in the WORLD is the
Nomatic Travel Backpack.
This backpack has revolutionized the backpack industry and will change the way you travel forever :)
Check it out here!
Incredible temples
Great photo opportunities
A peaceful and serene setting
Besakih Temple is an exquisite temple that sits 1,000 meters high on the slopes of Mount Agung. The complex is home to more than 80 temples, which are surrounded by lush forests and vibrant rice paddies. Besakih Temple is the largest and holiest of Bali's Hindu temples. It dates back more than 1,000 years and features incredible detail and amazing sculptures. you can also check out our article about amazing places to visit in bali You'll have to climb many stairs to reach the temple, but trust us – the views are spectacular and make the hike more than worth it! Spend a day wandering throughout the complex and its gardens, taking in the peaceful atmosphere and serene vibes, as well as the breathtaking artistry and architecture. Want to take Bali to the next level? These incredible tours in Bali will leave you speechless.
A MUST for beach bunnies
Underrated destination
Great for foodies and surfers
Canggu is located on the southern coast of Bali. This rural town sits 32 kilometres south of Ubud and is popular with surfers, digital nomads and budget backpackers. It boasts a laid-back atmosphere, charming cafes, and plenty of hip and delicious eateries. Canggu is home to approximately eight kilometres of grey and black sand beaches with shimmering blue waters. It's the perfect place to sit back, relax and soak up the sunshine. Surfers will also love the waters of Canggu beach with its great waves and sandbar breaks.
#4 – Dreamland Beach
A romantic and secluded beach
Panoramic views
A MUST for surfers
Less than two hours from Ubud by bus is the romantic, stunning and secluded Dreamland Beach. A collection of hidden beaches, Dreamland Beach is a stretch of golden sand tucked behind limestone cliffs. Pull up a chair, or lay down your towel, and spend a day languishing on Dreamland Beach. You can soak up the sun while enjoying the breathtaking and panoramic views of the Indian Ocean. For a really romantic experience, stay late and watch the dramatic and spectacular sunset over the horizon. Surfers looking to hang ten will love Dreamland Beach. It boasts some of the best reef breaks and big waves in Bali. Whether you're relatively new to the sport or a seasoned pro, Dreamland Beach is for you! Travel Tip: Wondering where to eat in UBUD? Check out the 15 best restaurants in UBUD!
Incredibly historic sight
Stunning detail
Beautiful landscapes
Gunung Kawi is one of the oldest and most important monuments on the island of Bali. It was built in the 11th-century and is located just 15 minutes outside of Ubud. Overlooking the sacred and stunning Pakerisan River, Gunung Kawi is one of the most interesting archaeological sites near Ubud. It is home to a collection of ancient shrines and statues that are carved into the face of a cliff. Each of the shrines stands nearly 7 meters tall and features amazing details. After admiring the shrines, make your way down towards the river where you can take in spectacular views of lush rice paddy terraces and the emerald green valley. A day trip from Gunung Kawi is certainly a treat for the eyes! Don't stop the party! Read up on Bali's best party hostels too!
Easy-going attitude
Great for swimming
Beautiful scenery
Lovina is a quiet, coastal town located on Bali's north coast. It boasts a relaxed atmosphere, beautiful black-sand beaches and calm waters, perfect for swimming. This coastal community is the perfect getaway if you're looking for a relaxing and romantic day out. Here you can enjoy beautiful views, a calm atmosphere and an idyllic day at the beach. Loving also has a number of spa facilities for those looking for a day of beachside pampering. If you're seeking a bit more adventure, Lovina as plenty on offer. It's crystal clear waters are perfect for snorkelling and diving. Beneath the waves is a colourful world of coral reefs and schools of fish just waiting for you to explore.
An unforgettable experience
Incredible views
Great for adventure seekers
A day trip from Ubud to Mount Batur in an experience you won't soon forget! Wake up well before the crack of dawn and travel three hours by bus to Mount Batur, the highest peak in Bali. Upon arrival, you'll strap on your boots and set out for an incredible and unforgettable adventure. Over the course of the next two hours, you'll travel more than 1,700 meters above sea level. You'll pass through beautiful terrain, including rice paddies and terraced fields as you make your way up this active volcano. Once at the top, you'll be rewarded as you watch breathtaking sunrises over the valley, sea and beyond. You'll enjoy panoramic and unparalleled views that stretch well into the horizon. Trust us when we say, you won't believe your eyes!
#8 – Virgin Beach Karangasem
Beautiful white-sand beach
Relaxing locale
Great for snorkelers
Virgin Beach Karangasem is one of the best golden-sand beaches in Bali. Not only is it incredibly beautiful but it's relatively unknown to tourists, so here you can enjoy a peaceful day in near seclusion. Virgin Beach Karangasem is a 700-meter stretch of sand that wraps around a glistening cobalt cove. The waters here are very clear – ideal for swimming and snorkelling. Strap on your mask, wade into the waves and explore what lies beneath. You'll swim past a beautiful coral reef as well as adorable fish. If you're lucky, you might even encounter a turtle or two!
#9 –Aling-Aling Waterfall
Best Day Trips from Ubud with Kids
A haven for adventure travellers
An incredible sight
Great photo opportunities
Tumbling over a 35-meter tall cliff is the spectacular Aling-Aling Waterfall, one of the most impressive waterfalls in Bali. The Aling-Aling Waterfall is actually composed of two streams of water that flow side-by-side but at different speeds – making it a truly unique sight to see. Upon arrival at the park, you'll make your way down a series of wooden steps surrounded by verdant, emerald green jungle. The walk is short and passes through vines and between rocks that water trickles over. At the bottom, you'll be able to look up and enjoy stunning views of the massive Aling-Aling falls. Want to get your adrenaline pumping? At the park, you can hire a guide who will take you to various points where you can swim in the waters and jump from the rocks. Recommended Article – Take a look at our AMAZING guide where to stay in Bali.
#10 – Campuahan Ridge Walk
Easy and accessible for all ages
Beautiful and diverse scenery
A lovely day out for all
The Campuahan Ridge Walk is a fantastic trek through the lush lands of Bali. It is a great day trip from Ubud for families and an awesome way to see more of Bali's amazing terrain. The trek starts just six minutes outside of Ubud. It weaves and winds its way through the countryside, passing rice fields and green hills. Along the way, you'll also see ancient temples and historical shrines, as well as charming villages and villas. One of the most popular treks in Ubud, the Campuahan Ridge Walk is easy and accessible for travellers of all ages. It features a paved path and offers stunning views of the Campuhan Valley.
Amazing photo opportunities
Incredible trek
Absolutely stunning natural scenery
Enjoy one of Bali's most scenic locations by taking a day trip from Ubud to Sekumpul Waterfall. Located nearly two hours from Ubud in Buleleng, North Bali, the Sekumpul Waterfall is a cluster of seven narrow chutes that cascade over an 80-meter tall cliff and flows through a vibrant and stunning bamboo forest. Sekumpul Waterfall is one of Bali's best-kept secrets. Reaching the falls can be a bit of an adventure in itself as it requires you to trek through fields and villages, forests and coffee plantations. When you arrive at the falls, you'll travel down a set of stairs before finding yourself at the bottom of this incredible and impressive waterfall.
#12 – Tirta Empul Water Temple
A unique sight and experience
Stunning architecture
Beautiful natural setting
Less than 20 minutes outside of Ubud is the Tirta Empul Water Temple. It is the largest and busiest water temple in Bali. The compound is famous for its holy spring waters and Tirta Empul is where Balinese Hindus go for ritual purification. Tirta Empul was built in the mid-10th-century. It boasts purification baths, pools and fish ponds that are fed by a local spring. Legend has it that the holy spring waters will cleanse the bodies, minds and souls of all those who enter. The complex also features incredibly intricate architecture. The grounds are home to several temples and gates, all of which are adorned with exquisite detail and delicate decorations.
Fun for the whole family
Incredible animal encounters
A MUST for animal lovers
Deep in the forests of Ubud is one of Bali's most popular tourist attractions. Monkey Forest Ubud, or the Sacred Monkey Forest of Padangtegal, is a fantastic day trip that every family visiting Ubud should take. Here you'll not only get to explore a rich and luscious forest, but you'll get to meet a myriad of mischievous monkeys! The Monkey Forest Ubud cover 12.5 hectares of land. It is home to approximately 700 Balinese long-tailed monkeys – or macaque. As you wander throughout the forest you'll see monkeys of all ages swinging through the trees, lounging on the pathways and enjoying their natural habitat. These pesky creatures might even come up and try to share your snack or even steal your sunglasses! Within the forest, you'll also find beautiful temples, towering statues, and interesting architectural details.
Great for bird watchers
Fun for all ages
An unforgettable experience
Another amazing animal adventure is Bali Bird Park. Located just 30 minutes south of Ubud, a visit to Bali Bird Park is your chance to see, meet and interact with more than 1,000 colourful and exotic birds from around the world. Bali Bird Park is divided into several different regions. Each region recreates the natural habitats of the birds, giving them somewhere stunning to eat, frolic and stretch their wings. Some of the birds within the park include Toucans, Laughing Kookaburra, White-Crested Hornbill, Flying Fox/Fruit Bats, various birds of paradise, Javan Hawks, Bali Starlings and many, many more. At Bali Bird Park you can wander through the regions, learn about conservation efforts and even have a parrot perch on your shoulder!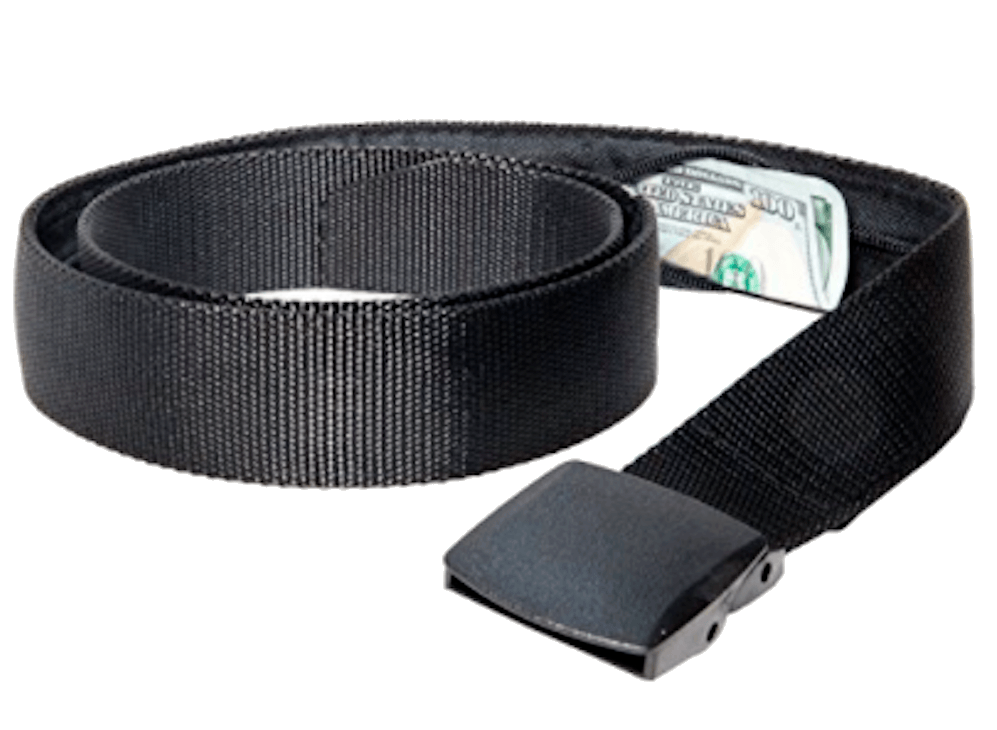 If you are traveling you should ALWAYS have
emergency cash hidden on you!
Security belts are great because they are affordable and can fit a ton of stuff in them (great for peace of mind!).
Check out
our favorite travel belt!
A MUST for families
Amazing photo opportunities
Lots of fun and games
Located near Gianyar, a 35-minute drive south from Ubud is the fun and exciting Bali Safari and Marine Park. Covering 99 acres of land near the coast, Bali Safari and Marine Park is home to more than 400 animals from 60 different species. Whether you love land animals, sea creatures, reptiles or birds, there's something for everyone at Bali Safari and Marine Land. From giant giraffes to crawling Komodo dragons, this open-air zoo is where you can see your favourite animals in conditions replicating their native lands. You'll also have the chance to enjoy an awesome amusement park with water slides and thrilling rides, climbing cars and jungle cruises.
#16 –Goa Gajah
Cheap Day Trips from Ubud
An incredible archaeological site
Easy to get to
Plenty to see and explore
Goa Gajah – or the Elephant Cave – is an archaeological site and a must-see for history buffs visiting Ubud. A short drive from the centre of Ubud, Goa Gajah was built in the 9th-century as a sanctuary and spiritual place for meditation. Today, Goa Gajah is a popular tourist attraction for visitors of all ages. On the site of Goa Gajah, you'll find an expansive courtyard, colourful temples, rock wall carvings, fountains and ponds. The cave itself is quite shallow and inside you'll find three stone idols each wrapped in black, yellow and red cloths. Beyond the main site are stunning rice fields and a small stream. Here you can enjoy a few moments of peace and quiet, as well as incredible views.
#17 – Kanto Lampo Waterfall
One of Bali's newest nature attractions
Very impressive
Unique swim spot
Kanto Lampo is one of the newest waterfalls in Bali. While the rocks have always been there, water only started flowing through this area a few years ago when landslides damaged a nearby irrigation channel. Since then, Kanto Lampo Waterfall has attracted tourists from all over the world to photograph its impressive beauty. The waterfall is located in Gianyar and is approximately a 30-minute drive outside of Ubud. It can be reached by walking a set of stairs through the jungle. After 10-15 minutes you'll find yourself standing at the base of this incredible cascade of water. There's a viewing platform at the base, but this can be a little bit packed. For the best photos, hop right in and stare up at this glorious chute of water.
A MUST for nature lovers and shutterbugs
A unique natural sight
Easy to reach
The Tegalalang Rice Terraces are one of the most iconic sights in Bali. They are an incredible patchwork tapestry of vibrant green land that cascades down the slopes of a valley. Located a short drive outside of the city, the Tegalalang Rice Terraces is a must if you're looking for a cheap day trip from Ubud. Shutterbugs will also be keen on this day trip. Here you'll find a myriad of platforms and viewpoints, set up to help you snap that ideal and iconic shot. Try to visit early in the day or towards the evening to avoid sweltering temperatures and throngs of tourists.
#19 – Tirta Gangga Royal Water Garden
Lush and beautiful gardens
A relaxing atmosphere
A MUST for architecture and history buffs
The Tirta Gangga Royal Water Garden is a beautiful and tranquil Balinese water palace located in east Bali. It is approximately 75 kilometres from Ubud and it takes about two hours to drive there. Built in 1948 by the late Raja of Karangasem, the Tirta Gangga Royal Water Gardens cover 2.5 acres of land. It boasts pools, ponds and fountains as well a lush and manicured lawns, stepping stones, statues and exotic flora and fauna. Spend a day wandering throughout the grounds of Tirta Ganggna admiring the rich detail of the statues, gates and fountains. Architecture buff or not, you'll be blown away by what you see.
Final Thoughts on the Best Day Trips from Ubud
The island of Bali is bursting with historic attractions, pristine beaches, sacred temples, and towering waterfalls. Located at the centre, Ubud is a fantastic jumping off point for exploring the island. In the surrounding towns, villages and countryside, you'll find a good selection of places to explore and sights to see. In this guide, we've highlighted the 19 best day trips from Ubud. Ranging from family-friendly animal adventures to romantic getaways perfect for two, we've highlighted a myriad of activities and attractions throughout the island. So, no matter your age, style or budget, you'll be able to find a day trip that's right for you! Have we missed anything? Let us know in the comments below.
Latest posts by Clair Ricketts
(see all)