Attracting more than 3 million tourists every year, Alicante is one of the most popular destinations on the Costa Blanca. If not, the whole of Spain! Its main economy is tourism and it's not hard to see why. An attractive old quarter, a hilltop castle, an incredible food scene, and plenty of resorts within a stone's throw.
After a few days in Alicante, you might be ready for a change of scenery. And you'll be happy to know that there are a number of places nearby to suit a range of travel styles, budgets, and tastes.
The only tricky thing is choosing where to go. Well, we've decided to give you a hand! Our team of expert travel writers have put together a list of the best day trips from Alicante. Get ready for pretty seaside villages, gorgeous beaches, and astounding natural attractions. And that's just the start!
So, let's dive in and check out the best day trips from Alicante!
Quick Answer: Best Day Trips from Alicante
Best Places to Stay in Alicante
In a big city like Alicante, it can be hard picking the best place to stay. We've scoured the coolest neighbourhoods in town and come up with three options. They're suitable for different budgets and tastes, so let's check out 3 of the best places to stay in Alicante!
•

Best Hostel in Alicante

•
Social hostel close to all of the nightlife
If you're on a budget but you want to have unforgettable experiences, then hostels are a great place to start. And it just so happens that this is the best hostel in Alicante! The city gets over 300 days of sunshine a year, and there's nowhere better to enjoy that with new friends than the roof terrace. There are regular social events and a cool room complete with ping pong table and board games!
•

Best Budget Hotel in Alicante

•
Travelling on a budget can be tricky, and hostels aren't for everyone. However, hotels like Mendez Nuñez Alicante make this a whole lot easier! This clean, crisp, and modern hotel will offer you a comfortable stay for one of the best prices in town. It's close to the main attractions and the room is packed with facilities like aircon, a flat screen TV, and complimentary towels.
Enjoy your stay in Alicante! Check out our guide for what to do in Alicante while you're there!
•

Best Luxury Hotel in Alicante

•
Set in a historic convent right in the centre of Alicante
So, a bit of a warning about this place. If you stay here, you're probably going to have to miss out on a few day trips from our list. That's no bad thing though – as you'll be enjoying sublime views of Santa Barbara Castle and Alicante Cathedral from the rooftop spa. Rooms are super comfortable and decadent. Think high ceilings, huge windows, and even silk paintings. The ultimate in five star luxury!
MUST READ! We've organized the best places to stay in Bilbao for all types of trips!
Best Day Trip from Alicante
A beautiful and traditional whitewashed Spanish town
One of the best day trips from Alicante by car
Just 58 kilometres northeast up the Costa Blanca
When you think of the Mediterranean Coast, Altea is one of the first picture-perfect destinations that will come to mind. This whitewashed seaside town is full of narrow cobblestoned streets, back street tapas bars, and charming squares where you can enjoy a coffee or a glass of wine.
For an authentic Spanish experience, this is absolutely the best day trip from Alicante. The pretty town has long been a muse for artists and photographers. They come to be inspired by the historic buildings and the sweeping views from the hilltop town.
One of the places you certainly can't miss in Altea is the Plaza de la Iglesia. It's a lovely place to sit and take in the town's atmosphere, and the church is the highest point in the village. History enthusiasts will be intrigued by the marks left on the building by the Spanish Civil War.
Let's simplify this! Here are our favorite areas to stay in Alicante.
#2 – Valencia
Best Day Trip from Alicante by Train
Visit the Ciudad de las Artes y las Ciencias – one of the 12 treasures of Spain
Explore the pretty historic centre
Get there in under 2 hours by train
Under two hours away by rail, Valencia is the best day trip from Alicante by train. Only Barcelona and Madrid are larger cities, and this is the ideal place to enjoy Spanish culture, lifestyle, and food.
It's an incredible blend of historic and modern too. The old quarter is packed with character and you can't miss sites like the UNESCO listed La Lonja de la Seda, the 13th century Cathedral, and the foodie heaven of the central market.
Walk from the old quarter through one of the largest urban parks in Spain, Turia Gardens. That will bring you to the incredible Ciudad de las Artes y las Ciencias. The ultra-modern architecture has earned it on a list of the 12 treasures of Spain. Inside you'll find Europe's largest aquarium, as well as a host of other cultural attractions.
The Best Travel Backpack EVER MADE!?!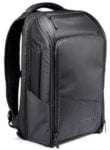 We are obsessed with backpacks – we've tried them all! And our favourite carry on backpack in the WORLD is the Nomatic Travel Backpack. This backpack has revolutionized the backpack industry and will change the way you travel forever :) Check it out here!
Head to the nearby small town of Busot
Admire the stalactites and stalagmites of the deepest caves in Spain
Explore a natural 70 metre cathedral-like cavern
This is one of the easiest day trips from Alicante, and it ticks a number of boxes. It's nearby, it's exciting and interesting, kids will love it, and you can get there in half an hour. What's not to love?!
Head towards the small village of Busot, where the Canelobre Caves are hidden. They're the deepest in Spain, and an astonishing 70 metres! Regular guided tours will show you around the subterranean wonderland, with the highlights being the cathedral-like vault and "Holy Family" rock formation.
The only downside of the caves is that they're a bit tricky to get to. They're one of the best day trips from Alicante by car, but if you don't have your own transport you could always check out the tour below!
| Travel Like a Pro
Become a WayAway Plus member and get even more out of your travels, including massive cashback savings and a premium travel concierge service that will be by your side 24/7 every step of the way.
Explore the hilltop castle in this mountain village
One of the more off the beaten track day trips from Alicante
Take advantage of the hiking trails that wind through the mountains
Often travellers come to Alicante for sun, sea, and sand. And who could blame them, the beaches are incredible?! However, the Guadalest shows another side to the surrounding region, and you certainly won't want to miss that experience.
Visiting Guadalest is a great way to get off the beaten tourist track and admire a Spanish hilltop village. Hiking trails crisscross the hills so if you're looking for a bit of adventure when you travel to Alicante, here's the perfect opportunity!
After admiring everything in Guadalest (like its castle), head to the nearby Algar Waterfalls. The crystal clear waters are perfect for taking a refreshing dip!
Spain is amazing! And the best hostels in Seville will blow you away!
#5 – Benidorm
Also known as the Manhattan of Spain
One of the most popular tourist destinations in the entire country
Sample a full English breakfast or a Sunday lunch… in Spain!
Whatever your pre-conceptions of Benidorm, put them aside for one moment. This former fishing village has grown into an admittedly gaudy resort town, but it's one of the most fun places you could hope to visit on the Costa Blanca!
It's one of the best day trips for kids and families thanks to a number of water parks, theme parks, and other kid-friendly activities. If you're looking for something a little more sophisticated, you could always head up to the Old Town, where the views of the sunset between two beaches are truly stunning.
Any Brits who have been in Alicante for a long time and are looking for a taste of home, you won't have any trouble getting a fry up or a pint of Carling in Benidorm either. It's a place that caters to all tastes!
Staying Safe in Alicante
Alicante is generally a safe destination for travel. However, as it's a big tourist destination, there a few things to be mindful of. That starts in the airport! Unfortunately, theft in the airport is higher than in other destinations in Spain. So, any valuables, keep them in your carry on and secure any larger luggage with a padlock. Also, when walking around Alicante's charming and sun-drenched streets, do still use common sense and big-city awareness. Pickpocketing and petty theft is the most common crime. That said, many tourists have a great time without any unpleasantness!

#6 – Murcia
Best Romantic Day Trip from Alicante for Couples
Enjoy a slice of authentic life just one hour south of Alicante
Check out the iconic façade of the city's cathedral
A great city for a romantic dinner – so many restaurants and great tapas!
Head an hour south from Alicante by either bus, train, or car, and you'll find yourself in the beautiful region of Murcia. Although the surrounding region is synonymous with timeshares and golf courses, the city itself retains a traditional Spanish character.
One of the finest ways of experiencing this is through eating out. If you're feeling adventurous, try the regional paella – the key ingredients are snail and rabbit! If not, there are plenty of tapas dishes that will fill you up over a candlelit dinner. It really is one of the best romantic day trips for couples!
After filling up on tasty food, take a stroll through the cobbled streets which will bring you out to the stunning cathedral. The façade is one of the most beautiful in Spain, and the views from the bell tower make for some great photos.
Recommended Article: Looking for the best hostels in Madrid? Check out our EPIC Guide!
#7 – Calpe
A great day out for the adventurous traveller
Take the two hour climb to the top of Calpe Rock for incredible views of the ocean
Less than an hour away – one of the best day trips from Alicante by car
Travel north along the Costa Blanca, and you'll come to the town of Calpe. Although the town is pretty and there are some lovely restaurants and cafes where you can enjoy sea views, but the highlight is something altogether different.
You've heard of the Rock of Gibraltar, and Calpe's Peñon de Ifache is reminiscent of that. Although, you won't find any barbary apes! It's a two hour climb to the top of the rock, so if you're looking for an outdoor challenge, this is the day trip for you.
Calpe is just over an hour from Alicante by road, and you can easily combine a day trip here with Altea, Villajoyosa, and Benidorm.
Haven't Booked for Valencia? Read up on our favorite hostels in Valencia (for any budget)!
#8 – Río Safari Park, Elche
Best Day Trip from Alicante with Kids
Come face to face with tigers, giraffes, and lemurs
Swim with sea lions for a really memorable experience
A fun-filled day out for the entire family
One of the best day trips for families from Alicante is the nearby Río Safari Park in Elche. There are almost 800 animals on-site, more than enough to keep kids and parents entertained for the day.
You can expect to see antelopes, zebras, llamas, giraffes, and many others. Don't miss the sea lion show or the opportunity to swim with these magical creatures. That's a bucket list experience to tick off!
If you have time after visiting the safari park, Elche is a lovely little town to visit. It's best known for its old town, the Vila Murada, and the Palm Groves. It's also where the Lady of Elche was found – a limestone bust that has been displayed in the Louvre!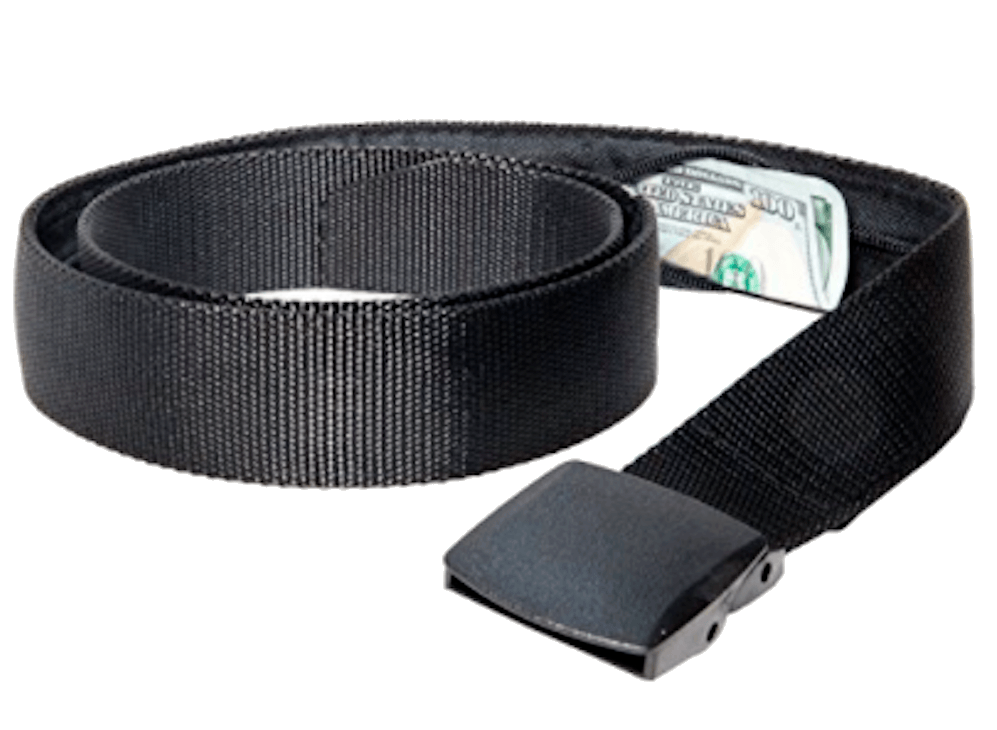 If you are traveling you should ALWAYS have emergency cash hidden on you! Security belts are great because they are affordable and can fit a ton of stuff in them (great for peace of mind!). Check out our favorite travel belt!
#9 – Cartagena
Visit the spectacular Roman amphitheatre, which is over 2,000 years old
Admire the art-nouveau architecture of the town centre
5 hours from Alicante – a great day trip by car
Named after the Carthaginians who established the city before the time of Christ, Cartagena is an unmissable destination if you're interested in history. As well as the Carthaginians, Romans have left their mark here, as has a mining boom in the 19th century.
If you can only visit one place on your day trip, make it the Roman amphitheatre. It has more than 2,000 years of history and it has been incredibly preserved. Of course, if you have more time – just make it your first stop!
One of the more unusual stops is the Marine Archaeological Museum, fitting since Cartagena is one of the oldest harbours in Europe. For more recent history, check out the architecture of the centre. The art-nouveau style was made possible by a mining boom in the area.
Looking for the Party? We've got you covered with our guide to the best party hostels in Ibiza!
Best Cheap Day Trip from Alicante
Explore the original 9th century Islamic Alcazar which stands above the city
Get stunning views of Alicante and the surrounding coastline
Take a guided tour to learn more about the building's history
So, the Castillo de Santa Bárbara isn't really a day trip out of Alicante. But the good point of that is you need to spend no expense on transport to get there. That's just one of the things that makes this the best cheap day trip from Alicante.
The castle sits across Mount Benacantil and is one of the most important historic monuments in the city. It offers sublime views of the Mediterranean and the whole city from the top. The 9th century castle was captured from Moorish invaders by King Philip of Spain. Nowadays, the grand halls and ramparts are the most impressive parts for visitors.
If you want to enjoy a guided tour of the castle with a push from an electric bike to help you up that hill, then check out the cool tour below!
Editor's Note: You can have a great time in Barcelona staying at one of the top party hostels!
Sometimes known as the Cinque Terre of Spain
Lots of colourful houses make for a very picturesque setting
Enjoy a coffee with a sublime view of the Mediterranean
Unfortunately, and for no reason that we can see, Villajoyosa is often overlooked by tourists from both Alicante and Benidorm, often preferring Altea. However, those tourists' loss is your gain, as you may even be lucky enough to have this charming little town all to yourself.
Just 30km north of Alicante, it's sometimes compared to the stunning Cinque Terre in Spain. You can certainly see why. Blue, red, yellow, and green houses used to help the fisherman find their way home when they were out at sea. Now they just make for very pretty photo opportunities! A few hours here is easily enough to see everything that's on offer. Make sure to stop for some time in a square and enjoy a coffee or a beer!
As Villajoyosa is so close to Altea, the two are often combined in a day trip from Alicante.
Not finding the right hostel? Madrid has a selection of party hostels too!
Bonus Trip! – Dénia
Take your pick of four unspoiled beaches
Explore Dénia castle and its archaeological museum
Another of the most romantic day trips for couples from Alicante
There are some great beaches in and around Alicante, and we haven't really focused on them too much. However, we have to because the Costa Blanca is sunny for more than 300 days of the year, so why wouldn't you take some time to top up your tan!
So, it's a good job there's a pretty town like Dénia. While in Alicante and Benidorm you might be struggling to find a spot to lay down your towel, here you certainly won't be phased by that problem. There are 4, yes 4, unspoiled beaches close to town! Las Marines, Les Bovetes, Punta Raset and Molins all have untameable and wild atmospheres. There's plenty of marine life in the azure waters of this protected area.
Editor's Note: Get to know the city from these great hostels near Barcelona Airport!
Conclusion to the Best Day Trips from Bilbao
Well, we think that now you've got plenty of places to choose from in the best day trips from Alicante. Whichever way you head from this wonderful city, you're sure to find something that will suit your taste, budget, and interests.
Whether you want jaw-dropping natural attractions, quaint towns where you can sip a coffee in wide-open squares, or even just a town to go for some home comforts, it's all within easy reach of Alicante.
It doesn't matter who you're travelling with, if it's your other half, your family, or even solo, you'll find the perfect day trip from Alicante.
If you feel like we've missed out any vital day trips from Alicante, please let us know in the comments below!
***Disclaimer*** Some of the links in this post are affiliate links. This means that if you book your accommodation through the site, One Weird Globe will earn a small commission at no extra cost to you. Your support helps me keep the site going :)
Latest posts by Clair Ricketts
(see all)