Bilbao is the largest city in the Basque Country in Northern Spain. Though often overlooked by tourists to Spain, the city has a lot of unique attractions that are worth exploring. Though the Guggenheim Museum, designed by Frank Gehry, is its most well-known attraction, there are plenty of other great reasons to visit including Basque culture, pintxo restaurants and great bars!
As a less well-visited city, figuring out where to stay in Bilbao can be difficult. That's where we come in!
This guide has a rundown of the seven best areas to stay in the city, as well as tips on who these areas best cater to. Whether you're looking for nightlife or a family-friendly getaway, we've got you covered.
Let's jump right into it!
Quick Tips – Where to Stay in Bilbao
Where to Stay in Bilbao
Looking for a specific place to stay? These are our highest recommendations for places to stay in Bilbao.
Lift
Laundry
500 m from Bilbao's Guggenheim Museum, Iberdrola Tower and Euskalduna Palace
Read More
Best Budget Hotel in Bilbao
NH Bilbao Duesto
Lift
Laundry
500 m from Bilbao's Guggenheim Museum, Iberdrola Tower and Euskalduna Palace
Read More
Want a budget friendly hotel with a sought-after location close to everything you need in Bilbao? Then you need to check out NH Bilbao. The hotel is just a short walk from the historic city center where you will find some of the city's top sites and is also surrounded by cafes, restaurants, and bars.
Best Mid-range Hotel in Bilbao
A small boutique hotel situated in the San Francisco neighborhood of Bilbao, Irala by Pillow, is a great mid-range place to stay in the city. The hotel has a super warming vibe and has special hand-crafted touches including beautifully designed flower boxes.
Best Luxury Hotel in Bilbao
NYX Hotel Bilbao is the ultimate place to stay if you want the finest and most luxurious hotel for your trip to Bilbao. The rooms here are not cheap but they definitely don't lack in luxury!
Bilbao 7 Best Neighborhoods to Stay in
Let's take a look, in more detail, at the five best neighbourhoods in Bilbao. Each caters to different interests, so be sure to pick the neighbourhood that's right for you.
Neighborhood #1 – Casco Viejo
Best neighbourhood in Bilbao for your first time!
COOLEST thing to do in Casco Viejo – catch a live theatre, dance or music performance at Arriaga Theatre
BEST place to visit in Casco Viejo – head to Mercado de la Ribera – the largest covered market in Europe with great fresh produce!
Casco Viejo, which translates as Old Town, is Bilbao's main historic district and a great spot if you are interested in architecture and local culture! The narrow streets are filled with historic buildings, magnificent churches and hole-in-the-wall restaurants showcasing local cuisine.
Of these restaurants, we recommend trying out the pintxo bars. Pintxos are the Basque version of Tapas and are highly popular with locals and tourists alike! Though there is some nightlife in Casco Viejo, it is a little more touristy than in other areas of the city – perfect if you are simply looking for a cheap place to grab a drink.
More Awesome Things to do and see in Casco Viejo
Irrintzi is a popular pintxos restaurant by the side of the river – serving typical cuisine at great prices it draws tourists and locals alike
If you are interested in learning about the Basque Language, Euskaltzaindia Palace has some great resources and tours
For nightlife, head to Bar Charly where you can enjoy well-priced cocktails, light bites and a gorgeous outdoor seating area
Casco Viejo is full of beautiful churches and cathedrals including Santiago Cathedral, Iglesia de los Santos Juanes and Iglesia de San Antón
Euskal Museoa is an excellent collection of ethnographic and historic exhibits detailing the history and culture of the Basque Country
Best Budget Hotel in Casco Viejo
Despite being a two-star hotel, Bilbao Plaza is packed with little extras that can make it easy to forget you're staying in budget accommodation! Rooms are equipped with smart TVs, air conditioning and luxury toiletries. A buffet breakfast is provided every morning, and bike hire is also available from the 24-hour tourism desk.
Have some time? Get out of the city with these epic day trips from Bilbao!
Best Mid-range Hotel in Casco Viejo
This beautiful apartment has some of the most luxurious facilities in Bilbao but at mid-range prices! With a sleek and modern interior along with comfortable furnishings and cozy living area, it's a superb place to stay in Casco Viejo.
Best Luxury Hotel in Casco Viejo
NYX is one of the highest rated luxury hotels in Casco Viejo thanks to the excellent guest reviews! There is a restaurant and bar on-site, as well as a large terrace area where you can unwind after a long day of exploring the city. A buffet breakfast is provided every morning.
Recommended reading – The 7 Best Neighborhoods in Barcelona, Spain (for all budgets!).
Neighborhood #2 – Abandoibarra
Where to stay in Bilbao close to everything!
COOLEST thing to do in Abandoibarra – stroll around Dona Casilda Park and admire the beautiful nature and large ponds
BEST place to visit in Abandoibarra – the world famous Guggenheim Museum is based in this part of Bilbao
Abandoibarra is Bilbao's central neighbourhood and the heart of all the action! This ultra modern area consists of shopping boulevards, architectural wonders and some of the most well-known attractions in the city. The Guggenheim Museum is by far Bilbao's most recognisable landmark as one of Frank Gehry's best architectural masterpieces.
As you head south of the Guggenheim, the leafy area has some great parks where you can unwind and enjoy some people watching. The restaurants are a little more upmarket than those found elsewhere in the city, and feature some of the most innovative cuisine in Spain! Abandoibarra is also well connected to most of the other neighbourhoods in this list.
More Awesome Things to do and see in Abandoibarra
Shop until you drop at Plaza Moyuá – the main shopping district in the city with a good range of international and local brands
Learn about the city's seafaring history and importance as a Spanish port at the Museo Maritimo Ria de Bilbao
Try out some excellent pintxos, cheap drinks and innovative café style food at Cafe Iruna, located close to the river
If you're more interested in seafood, La Despensa del Etxanobe is a well-rated restaurant with an upmarket vibe
Head to the riverside where you can hire a kayak, take a boat tour or simply enjoy a calm stroll through the city
Best Budget Hotel in Abandoibarra
This is another excellent two-star offering that doesn't scrimp on perks! Rooms are fully equipped with modern technology, air conditioning and large bathroom suites. Guests are given access to private parking, as well as free high-speed WiFi throughout the hotel. The 24-hour reception also offers car hire.
Best Mid-range Hotel in Abandoibarra
A beautifully designed homestay with special added touches in every room along with some of the most welcoming staff members in Bilbao, Guggenheim Bilbao, is a great option for your time in Bilbao. The hotel is also located in the heart of the Abandoibarra neighborhood just moments away from some of the city's top sites, including the Bilbao Fine Arts Museum and the Euskalduna Conference Centre.
Best Luxury Hotel in Abandoibarra
This hotel is as central as it gets, located directly opposite the Guggenheim Museum! There is a large roof terrace giving you excellent views across the city, and providing an excellent setting for the complimentary breakfast. There is a fitness suite, sauna and Turkish bath located on-site, as well as a restaurant and a café.
The Best Travel Backpack EVER MADE!?!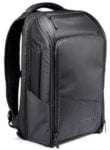 We are obsessed with backpacks – we've tried them all! And our favourite carry on backpack in the WORLD is the Nomatic Travel Backpack. This backpack has revolutionized the backpack industry and will change the way you travel forever :) Check it out here!
Neighborhood #3 – Indautxu
Where to stay in Bilbao for nightlife!
COOLEST thing to do in Indautxu – head to the Garcia Rivero zone where most of the bars and nightclubs are located
BEST place to visit in Indautxu – enjoy a wide range of activities – from art to sports – at Azkuna Zentroa, a large building that serves as the hub of the region
Located just west of Abandoibarra, Indautxu is an eclectic region offering a mix of culture, nightlife and cheap dining. Most of the nightlife is centred around the Garcia Rivero area. Though many guides suggest you head to Casco Viejo for nightlife, Garcia Rivero offers a much more local experience with dive bars and unique nightclubs!
Like Abandoibarra, Indautxu is a very modern area of the city with excellent tourism facilities. The Azkuna Zentroa building is popular with visitors and locals alike, hosting art galleries, a swimming pool and sporting events amongst other attractions! Indautxu is great if you want to see the many different sides of Bilbao.
More Awesome Things to do and see in Indautxu
Marquee is a popular nightclub with the young crowd serving cheap drinks and playing popular music
If you want somewhere with a slightly older clientele, Cotton Club has a great vibe for a more relaxed night, with classic rock being the main genre
Zaka is a great, upmarket restaurant serving a wide range of Spanish wines, excellent cocktails and modern takes on pintxos
Arriquibar Plaza is a popular green space just outside Azkuna Zentroa where you can relax and admire the atmosphere of the city
Want a good feed to cure your hangover? Bar El Eme is a bit of a hole-in-the-wall style restaurant serving filling toasted sandwiches – arrive early to avoid the queues!
Best Budget Hotel in Indautxu
Another hotel in an excellent location, Central is a pretty basic hotel but offers some excellent amenities for those visiting the area on a budget! Rooms come with modern technology, coffee machines and free toiletries. The 24-hour reception offers excellent tourism advice, and the hotel is well rated by previous guests.
Best Mid-range Hotel in Indautxu
This beautiful 4-star hotel has a 9.0/10 start rating on Booking.com with over 2,000 reviews and we can see why! The hotel features a delicious buffet breakfast every morning, serving up a tasty storm of continental and cooking treats along with modern and deluxe rooms with polished furnishings.
Best Luxury Hotel in Indautxu
Hotel Carlton is one of the best rated five-star hotels in Bilbao! It has large rooms with elegant decor, as well as air-conditioning and luxury bathroom suites. There is a gym on-site, as well as a business centre. The restaurant offers an American style buffet breakfast each morning, as well as typical Basque cuisine throughout the day.
Editor's Note – If you are visiting Spain, you HAVE to check out our article about some of the most AMAZING places to visit and things to see in Spain!
Neighborhood #4 – Santutxu
Best neighbourhood in Bilbao for families!
COOLEST thing to do in Santutxu – hike around the hills of Parque Larreagaburu for stunning panoramas of the city
BEST place to visit in Santutxu – visit the Museum of Sacred Art to discover artefacts from Europe's religious history
Though Santutxu is mostly a residential area, it offers some excellent attractions for visitors looking for a more local experience. The calm atmosphere and easy-going nature of Santutxu make it perfect for families looking to be based away from the hustle and bustle of Central Bilbao!
Santutxu also offers some great green spaces to admire the gorgeous nature of the Basque Country! Parque Larreagaburu is quite hilly, but hikers are rewarded with gorgeous vistas across Bilbao. For an easier going stroll, there are some excellent parks in the centre of the area. The Museum of Sacred Art also offers a unique insight into the impact of religion on Bilbao.
More Awesome Things to do and see in Santutxu
Escape rooms are popular recreational activities in Santutxu, particularly with families and large groups – we recommend Escapa de la Colmena
Located next to the Museum of Sacred Art, Iglesia de la Encarnacion offers a more up close and personal insight into religion in the city
Tximipark is an indoor carnival in the heart of Santutxu – popular with locals, it's a perfect place to take the kids to let off some steam
For great pintxos, head to Meson Lambrusko where you can pick up some cheap plates and mingle with locals
As a residential, family friendly area Santutxu is sparse for nightlife – however, IRV is popular with locals if you are looking for a typical Basque bar experience
Best Budget Hotel in Santutxu
Located only a short walk from the Old Town, Bilbao Apartamentos Atxuri is perfect for those wishing to stay close to the main attractions whilst still being in a calm area! This hotel offers apartments, giving you extra privacy – perfect for families. Apartments come with a kitchenette and clothes washing facilities.
Best Mid-range Hotel in Santutxu
Unfortunately, Santutxu isn't home to any mid-range hotels, however, this brightly decorated apartment in the heart of the neighborhood is the next best thing. With colorful and modern furnishings throughout and homely added touches, it is a great choice for a place to stay in Bilbao.
Best Luxury Hotel in Santutxu
Occidental Bilbao comes with a large outdoor swimming pool – a rarity for hotels in Bilbao! Rooms are fully air-conditioned and come with high-speed WiFi, as well as coffee making facilities. The on-site restaurant serves Mediterranean style cuisine throughout the day and a complimentary buffet breakfast every morning.
Are you traveling to Barcelona? – These are the best day trips from Barcelona!
Neighborhood #5 – Deusto
Where to stay in Bilbao on a budget!
COOLEST thing to do in Deusto – take a tour of the city and surrounding areas with Feel Bilbao, departing from Deusto
BEST place to visit in Deusto – party with the local youth crowd at Tobarisch, with cheap drinks and varied music sets
Deusto is Bilbao's student district, offering plenty of cheap bars, restaurants and cafés! Due to the student crowd, it has a very youthful atmosphere that will appeal to backpackers. It is also very budget friendly, allowing you to stay relatively close to the city centre whilst saving on accommodation and food costs.
The main street in Deusto has some small, local bars and nightclubs that are popular with the local crowd – giving you a more authentic (and cheaper) experience than the more popular clubs of Casco Viejo and Indautxu! Neighbouring Ibarrekolanda also offers some more off-the-beaten-path attractions.
More Awesome Things to do and see in Deusto
Wander around the campus of Deusto University to admire the gorgeous architecture and discover cheap restaurants
The Fingerprint Sculpture is an iconic landmark of Bilbao – the surrounding hill also provides great views of the city and there is a funicular to the top
Enjoy the large wine menu, tasty cocktails and laid-back atmosphere of Ikatz Deusto – the perfect start to a night out in the city
Cerveceria Gabina offer a good selection of cheap bears and are very popular with the youth and budget-conscious crowd
For a large plate of typical Basque and Spanish food, head to Dena Ona which offers great prices and a hearty selection
Best Budget Hotel in Duesto
NH Hotels are a popular hotel chain throughout Spain, which is exemplified by the excellent reviews left for their Deusto accommodation! Rooms come with satellite TV, air conditioning and a pillow menu to ensure optimal comfort. The Txipiron Restaurant on-site offers a complimentary buffet breakfast and takes bookings throughout the day.
Best Mid-range Hotel in Duesto
What was once a historic Basque farmhouse but has now been renovated into a charming and attractive rural hotel, Hotel Artetxe is a great place to stay if you're looking for a unique accommodation option in Duesto. The hotel also offers stunning panoramic views throughout the property including over the nearby hilltops and bustling city of Bilbao.
Best Luxury Hotel in Duesto
There aren't any luxury hotels in Deusto, however, the Hotel Meliá is located just across the river giving you easy access to the area! There is a heated outdoor swimming pool on-site, as well as a full fitness centre and a great restaurant. A buffet breakfast is provided every morning and offers vegetarian and gluten-free options.
Traveling to Madrid? These are the best hostels near the Madrid International Airport.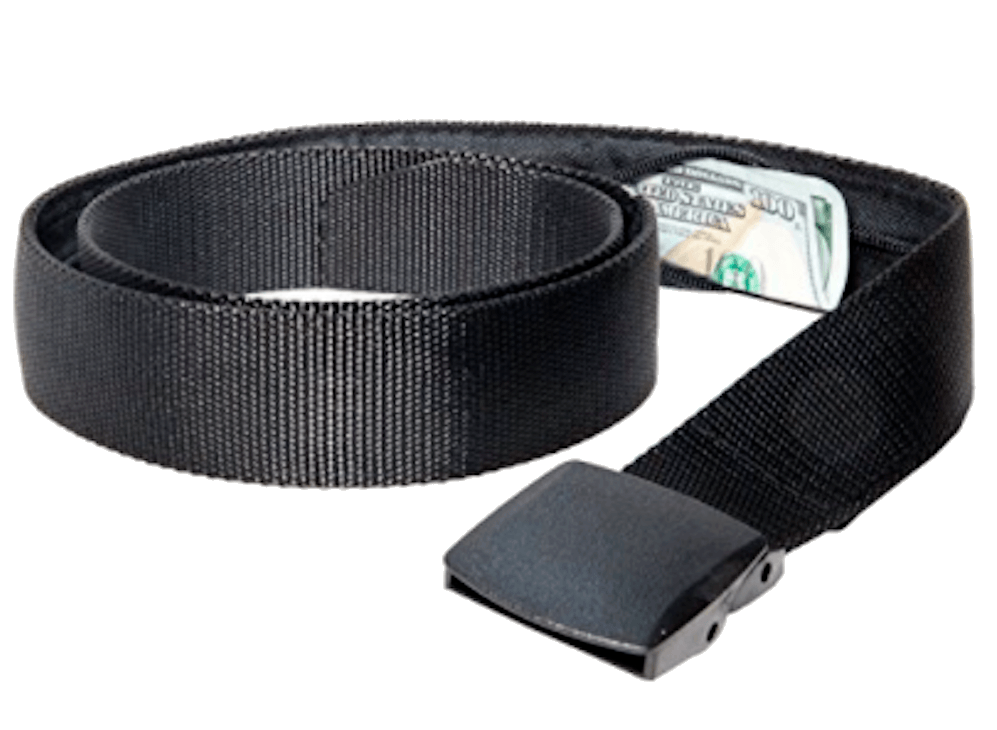 If you are traveling you should ALWAYS have emergency cash hidden on you! Security belts are great because they are affordable and can fit a ton of stuff in them (great for peace of mind!). Check out our favorite travel belt!
Neighborhood #6 – Bilbao la Vieja
Best neighbourhood in Bilbao for couples!
COOLEST thing to do in La Vieja – take part in art workshops, and admire the work of up and coming artists, at Bilbao Arte
BEST place to visit in La Vieja – head to Trakabarraka for the latest in international fashion with a unique twist
Nicknamed Bilbi by locals, La Vieja is a bit of a hipster neighbourhood offering a wide range of modern attractions and facilities! Located just across the river from Casco Viejo it features some old architecture, though much of it has been renovated to reflect the artistic nature of the area.
Bilbao la Vieja is perfect for young couples looking for a short break in the city thanks to the wide range of shopping and dining facilities. The neighbourhood's creativity is reflected in the wide range of boutiques offering local takes on modern fashion! The innovative restaurants serve high-quality food at reasonable prices, and the bars have a very relaxed atmosphere.
More Awesome Things to do and see in Bilbao La Vieja
The Museum of Artistic Reproductions showcases reproduced versions of famous sculptures from across the world
Peso Neto is a bar with a cosy atmosphere – the seating is mostly armchairs, and they also offer some light bites
Bar Marzana 16 has a good selection of local beers and is located right on the river, making its terrace particularly popular during the summer
During the day, Bihotz Café offers speciality coffee and small bites, whilst craft beer is served during the evenings
Dando la Brassa is a unique restaurant offering a fusion of Peruvian and Japanese cuisine – perfect for date night!
Best Budget Hotel in Bilbao la Vieja
Though quite basic, this is the perfect option if you are on a budget and want to be based in the heart of trendy La Vieja! Rooms are equipped with TVs, air conditioning and large bathroom suites that come with complimentary toiletries. The modern hotel has high-speed WiFi throughout and private parking facilities.
Best Mid-range Hotel in Bilbao la Vieja
Brightly decorated and well-lit by the natural light of sunny Bilbao this is the perfect place to stay for those on a mid-range budget in Bilbao La Vieja. The hotel also has a fantastic location in the heart of Bilbao's old town and is just a 5-minute tram journey from Guggenheim.
Best Luxury Hotel in Bilbao la Vieja
This gorgeous hotel is the perfect choice for creative travellers looking for accommodation with a little bit of an artistic flair! Rooms are beautifully decorated, taking inspiration from local street art. A buffet breakfast is provided free of charge to all guests, and the restaurant serves innovative cuisine all day.
Like to party? These are the coolest party hostels in Madrid!
Neighborhood #7 – San Francisco
Best neighbourhood in Bilbao for alternative culture!
COOLEST thing to do in San Francisco – simply wandering the streets is a rewarding activity uncovering some great street art
BEST place to visit in San Francisco – catch a concert or local sports game at the brand new Bilbao Arena
San Francisco has a somewhat notorious reputation as one of Bilbao's roughest areas, however, recent regeneration efforts have made it an up and coming destination for visitors to the city! Though this is certainly better for more seasoned travellers, those who choose to stay in San Francisco will be rewarded with a multicultural atmosphere, amazing street art and authentic restaurants.
A hub for migrants to the Basque Country, San Francisco offers cuisine from across the world and a cosmopolitan vibe! It is also home to the local LGBTQ community, with some great gay bars throughout the area.
More Awesome Things to do and see in San Francisco
Badulake is one of the oldest gay bars in the city and is perfect for LGBTQ travellers looking for a more underground experience
El Rincon del Vino offers a good range of wines and cheap tasting experiences, as well as a laid back atmosphere
If you're interested in flea markets, Rastro 2 de Mayo is popular with Bilbao's youth and alternative crowds
Bullfighting is a popular, though somewhat controversial, sport in Spain – Bilbao's main arena, Plaza del Toros, has a museum dedicated to the event's history
Rallye is an excellent grill restaurant with cheap prices, hearty food and a wide menu catering to a variety of tastes
Best Budget Hotel in San Francisco
This two-star hotel comes with fully air-conditioned rooms that also include small workspaces! This is a great option for digital nomads and business travellers looking for economical accommodation with private rooms. Free high-speed WiFi is available throughout the hotel, and there is a large shared lounge area.
Best Mid-range Hotel in San Francisco
Irala by Pillow is a small boutique hotel located in the quarter of the picturesque San Francisco neighborhood. Throughout the hostel, you will find brightly lit furnishings and a plethora of beautiful plants and flowers that add a great natural atmosphere to the property.
Best Luxury Hotel in San Francisco
Hotel Tayko Bilbao is elegantly decorated with modern design and great facilities! Rooms come with standalone baths as well as showers in the private bathroom suites. The bar and restaurant are run by a Michelin starred chef, and serve a complimentary buffet breakfast each morning. It is particularly popular with couples.
Final Thoughts on Where to Stay in Bilbao?
Bilbao is an exciting destination in the Basque Country region of Northern Spain! It offers a great mix of the old and the new – with groundbreaking postmodern architecture sitting alongside medieval buildings. It is particularly great for those interested in creative hubs and alternative culture.
For the best area, we have to go with Bilbao La Vieja! This region has seen a lot of renovation over the past few years and is the perfect example of the many facets of Bilbao.
Nevertheless, each area has something unique to offer visitors to the city. We hope this guide has helped you pick the best place to stay during your upcoming trip to Bilbao.
Have we missed anything? Let us know in the comments!
Editor's Note – No matter where you are traveling, you NEED to have great travel insurance. We have personally tested TONS of travel insurance companies, and can say without a doubt that World Nomads is the absolute best (and most affordable!). Fill out this form to get a quote for your trip to Bilbao!
***Disclaimer*** Some of the links in this post are affiliate links. This means that if you book your accommodation through the site, One Weird Globe will earn a small commission at no extra cost to you. Your support helps me keep the site going :)
Latest posts by Clair Ricketts
(see all)