Alicante is a popular tourist resort on Spain's Costa Blanca! The town itself hosts some interesting historical attractions, as well as a gorgeous waterfront area and vibrant culinary scene. The wider Alicante region also contains some of the most visited resort towns in the country.
Though there is plenty of tourism infrastructure, figuring out where to stay in Alicante can be daunting due to the sheer amount of choice on offer. That's where we come in!
We built this guide to help you figure out the best area to stay in Alicante and the surrounding towns. Whether you want nightlife, a fun family holiday or a relaxing beach escape – we have you covered!
So let's just get started!
Quick Tips – Where to Stay in Alicante
Where to Stay in Alicante
Looking for a specific place to stay? These are our highest recommendations for places to stay in Alicante.
Best Budget Hotel in Alicante
Guests staying at Hotel Mar Azul can expect to enjoy a local feel during their stay with super friendly staff and charming facilities inside a typical Spanish building. The hotel also has a fantastic location situated right on the waterfront.
Best Mid-range Hotel in Alicante
Experience incredible on-site amenities at mid-range prices in Alicante at Eurostars Mediterranea Plaza. At the hotel you can expect to find a sauna, gym, and a stunning roof terrace offering breathtaking views of the city.
Best Luxury Hotel in Alicante
Indulge in elegance and luxury at this beautiful hotel in Alicante. Jardín Milenio is located in the heart of Elche and boasts lavish facilities, including a large swimming pool surrounded by sun loungers and towering palm trees.
Alicante 7 Best Neighborhoods to Stay in
Let's take a look, in more detail, at the five best neighbourhoods in Alicante. Each caters to different interests, so be sure to pick the neighbourhood that's right for you.
Neighborhood #1 – Old Town
Best neighbourhood in Alicante for your first time!
COOLEST thing to do in Old Town – take a catamaran tour to Tabarca Island from the port right next to the Old Town
BEST place to visit in Old Town – climb up to Santa Barbara Castle where you will be rewarded with magnificent views over the Old Town and waterfront
Alicante's Old Town is the main centre of the city and a great starting point for those visiting the region for the first time! As the name suggests, most of the historical attractions are based in the area giving you a great overview of the culture of the city. Santa Barbara Castle is the main focal point, with mesmerising views across the city and great exhibits.
Right next to the Old Town is the waterfront area. This is where you can enjoy a white sand beach located right on the Mediterranean! There are also plenty of excellent boat tours that depart from the port. We recommend the tour to Tabarca Island for a quick getaway from the city.
More Awesome Things to do and see in Old Town
Interested in learning Spanish? Don Quijote offers excellent classes whether you are in town for just a short stay or a longer trip
For cheap food and drink, head to Bar El Empecinado where you can dine on local Spanish fare and enjoy one euro beers!
Head to the Asegurada Museum of Modern Art to admire exhibits from across Spain and the rest of the world
The Archaeological Museum of Alicante is also an excellent museum offering interactive exhibits and cutting edge displays
Visiting in October? Celebrate with the locals at the Moros y Cristos celebrations where everyone dresses up and participates in parades
Best Budget Hotel in Old Town
This two star guest house is perfect for exploring Alicante on a budget! It is located within a traditional Spanish building, giving you a much more local feel than the large hotel chains. Rooms are fully air conditioned and decorated in the typical Valencian style. A buffet breakfast is included in the rate.
Have some time? Get out of the city with these epic day trips from Alicante!
Best Mid-range Hotel in Old Town
Eurostars Mediterranea Plaza has some incredible on-site facilities including a sauna, gym and a roof terrace with breathtaking views overlooking the city views. Along with fantastic facilities, it also has a great location just 100 yards from Alicante's Postiguet Beach.
Best Luxury Hotel in Old Town
This is Alicante's only five star hotel, and it is easy to see why it is the most prestigious in the city! There is a rooftop spa area where you can relax and enjoy the facilities including a pool, sauna and fitness centre. The rooms come with high ceilings and plenty of space.
Heading to Barcelona too? Save some money with our budget guide to Barcelona's best hotels!
Neighborhood #2 – Alipark
Where to stay in Alicante close to everything!
COOLEST thing to do in Alipark – unwind at the Sense & Serenity spa with a wide range of facilities and holistic therapies available
BEST place to visit in Alipark – Plaza de la V ina is a major green space in the area – perfect for meeting locals and chilling out with a bottle of beer
Alipark is located just west of the Old Town and is the location of Alicante Train Station! This ensures you are well connected to the entire Alicante region as well as further afield in the rest of Spain. Though it has a more modern feel, there are style some interesting cultural attractions and typical restaurants dotted around the area.
This area is much calmer than the Old Town, giving you a peaceful spot to unwind at the end of the day! The ultra modern facilities mostly cater to locals however still provide excellent entertainment and dining services to visitors. If you want to live more like an Alicante local, Alipark is a great place to stay.
More Awesome Things to do and see in Alipark
Take a tour outside of the city and into the wider Alicante region with Akraventuras – great for those interested in adventure travel!
Oxytours are another great tour company – specifically if you are looking to arrange boat tours departing from the Costa Blanca
Enjoy cheap drinks and marvellous food menus at La Andaluza – a budget friendly bar, restaurant and cafe in one
For a more creative feel, Freaks Art Bar also offer some great budget friendly Spanish pastries and coffee whilst being located within an artistic setting
If you really want to sample local cuisine, Piripi offer the best seafood in the area – all cooked in the Mediterranean style
Best Budget Hotel in Alipark
La City is a great budget hotel located just opposite the main railway station! It comes with excellent facilities and comfortable bedrooms, helping to give you a quality experience. They provide a large buffet breakfast every morning, and WiFi is available in every room. Rooms are also soundproofed.
Do you love hostels? These are the most amazing hostels in Valencia!
Best Mid-range Hotel in Alipark
This modern, boutique hotel has a fantastic location just a 5-minute drive from Alicante's beach and marina, making it great for those who like to be near the water. HI Alicante also has a beautiful rooftop pool that has incredible panoramic views over the city and is the perfect place to unwind and cool offer from the beaming Spanish Sun.
Best Luxury Hotel in Alipark
Located just outside of Alipark, Eurostars Centrum Alicante is also close to the Old Town and Postiguet beach, giving you excellent access to the main attractions of the city! There is a sauna and gym on-site, as well as a luxury steam bath. The roof terrace is an excellent spot during the summer.
The Best Travel Backpack EVER MADE!?!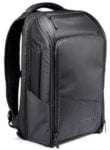 We are obsessed with backpacks – we've tried them all! And our favourite carry on backpack in the WORLD is the Nomatic Travel Backpack. This backpack has revolutionized the backpack industry and will change the way you travel forever :) Check it out here!
Neighborhood #3 – Benidorm
Where to stay in Alicante for nightlife!
COOLEST thing to do in Benidorm – party at one of the many bars available across the town – more than 800!
BEST place to visit in Benidorm – Levante is a blue flag beach that is incredibly popular with tourists visiting the city
Benidorm is a popular seaside resort town in the Alicante region that is probably best known as a major destination for British tourists. Though this has given it a somewhat mixed reputation, the large tourism industry has resulted in over 800 bars popping up across the town! This makes it one of the best locations in the Alicante region for nightlife.
There are two Blue Flag beaches in the town, making it a great place for sunseekers! The surrounding villages are also excellent if you want a more typical Spanish experience away from the tourist heavy streets of the town itself.
More Awesome Things to do and see in Benidorm
Head to the waterfront where you can take a boat trip to Isla de Benidorm, a small wildlife sanctuary off the coast
Enjoy the large-scale cabaret performances at Benidorm Palace – they offer dinner shows and have plenty of spaces
If you want to get away from the hustle and bustle of the main strip, Poniente Beach offers a much calmer experience
Aqualandia is an excellent water park, and very family friendly, with sun lounging areas, water slides and huge pools
Visiting in the summer? Head to the artisan markets in the centre of town to pick up cheap leather goods and unique souvenirs
Best Budget Hotel in Benidorm
Despite its basic appearance, the two star Hotel Fetiche comes with excellent guest reviews thanks to great standards of service! It is located in the Old Town area of Benidorm, only a short walk away from the beach. A buffet breakfast is provided every morning, and WiFi is available in the rooms.
Madrid has some great deals on hostels! These are the hostels in Madrid we like the best (for all budgets!)
Best Mid-range Hotel in Benidorm
A beautiful beachfront hotel with a resort-style feel, Hotel Kaktus Abir is one of the most popular places to stay on Benidorm's waterfront. The hotel has a great selection of facilities, including both indoor and outdoor pools, a hot tub, and a sun terrace that has loungers and overlooks the beach.
Best Luxury Hotel in Benidorm
As the only five star hotel in Benidorm, Villa Venecia has a lot to live up to! It is located right on the beach, giving you spectacular views across the city. The rooftop terrace has a hot tub, and each room has its own private hydromassage bath.
P.S. – These are the wildest and craziest party hostels in all of Madrid.
Neighborhood #4 – El Campello
Best neighbourhood in Alicante for families!
COOLEST thing to do in El Campello – there are plenty of great water sports facilities at Muchavista Beach, including snorkelling and windsurfing
BEST place to visit in El Campello – take a trip to the ancient ruins at La Illeta dels Banyets to discover centuries of Spanish history
El Campello is located just a short tram ride outside of central Alicante and is perfect for families that need somewhere a bit quieter than the city centre but still want plenty of activities available! Muchavista Beach is the main hub of El Campello, boasting great facilities and a wide range of water sports activities.
Aside from the beach, El Campello also offers some interesting historical attractions, great restaurants and relaxed bars with a family friendly atmosphere! This resort has a very calm atmosphere, allowing you to relax during your stay in the area.
More Awesome Things to do and see in El Campello
For culinary delights, head down to El Campello Marina – self-catering visitors will love the fish market, and there are also some excellent restaurants
Head to Torre Vigía De La Illeta, another great historic attraction where you can discover tales from across Costa Blanca
Drive up to Guadalest, a huge fortress in the surrounding mountain areas where you can enjoy spectacular views all the way towards the Balearics!
Dine at Casa Mar, an excellent restaurant right on the coast that serves up typical Costa Blanca delicacies
Browns Bar is an excellent nightlife venue that is also accommodating to families if you just need to get out of the hotel at night
Best Budget Hotel in El Campello
This gorgeous two star hotel is housed within a typical Spanish building, giving you a bit more of a local feel whilst staying in El Campello! It is located right on the waterfront, giving you easy access to the large beach. A continental breakfast is provided as part of the rate.
Best Mid-range Hotel in El Campello
JovA Hotel Boutique is a three-star hotel set on El Campello's coastline and offers stunning sea views, a tasty restaurant and bar along with a spacious outdoor terrace. It also has a 24-hour front desk which is always handy if you've got a late arrival or early start in Alicante.
Best Luxury Hotel in El Campello
If you want a typical, family friendly resort experience, La Familia Gallo Rojo is the perfect choice! They offer plenty of facilities, including an outdoor swimming pool, fitness centre and sun terrace. Child care service is available if you need a break from the kids, and WiFi is provided in every room.
Check this out – these are the wildest and craziest party hostels in Ibiza!
Neighborhood #5 – Elche
Where to stay near Alicante on a budget!
COOLEST thing to do in Elche – watch the Elche Mystery Play, a 500 year old tradition that is performed during the festival season
BEST place to visit in Elche – visit the Palmeral of Elche – a UNESCO World Heritage Site with over 200,000 palm trees
Elche is located a short distance away from Alicante, and is perfect for budget travellers – especially if you are looking for a more authentic destination! There are two UNESCO World Heritage attractions in the area, as well as plenty of beaches that have a calmer atmosphere than those in Alicante and Benidorm.
Though often missed on a lot of tourist itineraries, Elche is a real gem on the Costa Blanca! The restaurants and attractions are all very well priced, helping you to keep costs low during your trip to the coast. It also has some interesting historical attractions waiting to be discovered.
More Awesome Things to do and see in Elche
Visit the town hall – the centrepiece of Elche, it dates back to the 15th Century and has some interesting architectural features
The Museo Arqueológico y de Historia de Elche is housed in a historically important building and has interesting exhibits about the area
Five of Elche's beaches have Blue Star recognition – head to the Northern Beaches for watersports and other seaside activities
The Central Market is a great place to soak up the local atmosphere as well as pick up some fresh produce from the Costa Blanca
Head to the restaurants on the main street to pick up some traditional cuisine – they tend to be cheaper than the beachfront outlets
Best Budget Hotel in Elche
Though there aren't any hostels in Elche, the ibis is a great choice for budget conscious travelers looking to save some cash whilst in the area! Though rooms are pretty basic, they have plenty of space and modern en-suites. A continental breakfast is provided every morning, and private parking is available.
Need to stay near the airport? These are the top hostels near the Barcelona airport.
Best Mid-range Hotel in Elche
If you want a bit of an upgrade whilst still saving on expenses, Tryp Ciudad de Elche is another great budget choice in the area! The on-site bar offers an ambient atmosphere and great prices on food and drink. A large buffet breakfast is provided every morning, and high speed WiFi is available.
Best Luxury Hotel in Elche
Jardín Milenio offers a touch of elegance and luxury right in the heart of Elche! There is a large swimming pool on-site, with a sunlounger area surround with large palm trees. Jardín Milenio also comes with a fitness centre and sauna, as well as a playground for families staying in the hotel.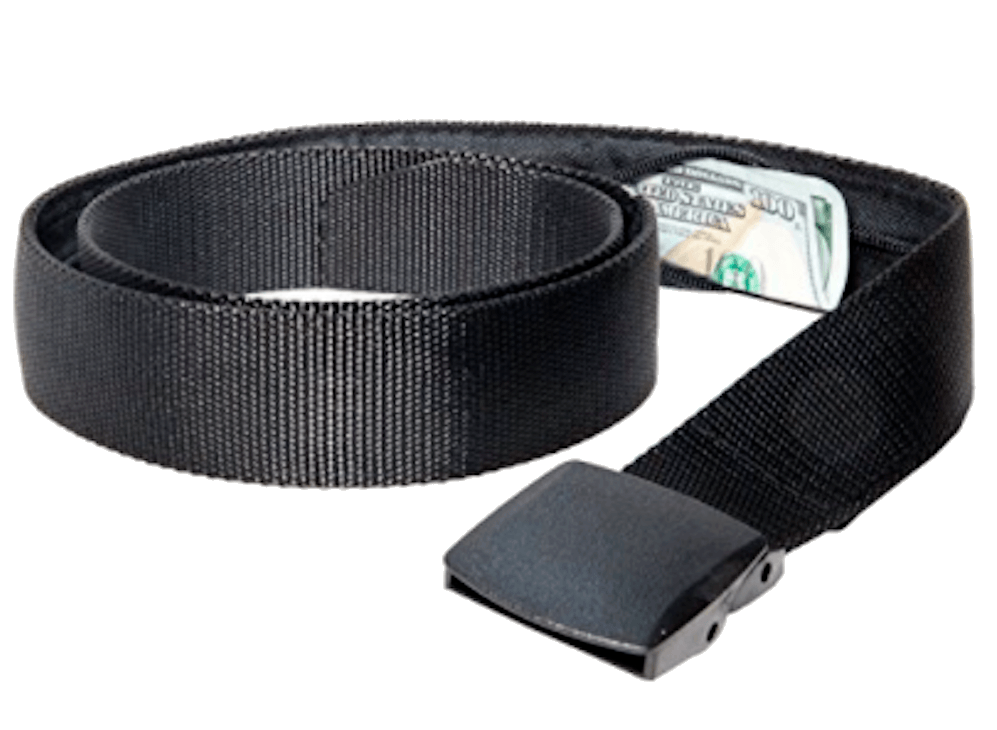 If you are traveling you should ALWAYS have emergency cash hidden on you! Security belts are great because they are affordable and can fit a ton of stuff in them (great for peace of mind!). Check out our favorite travel belt!
Neighborhood #6 – Santa Pola
Best neighbourhood in Alicante for couples!
COOLEST thing to do in Santa Pola – rent a bike from Bicimotos Paquito and enjoy a romantic ride along the coast
BEST place to visit in Santa Pola – enjoy the atmospheric nightlife at Playa de la Ermita, or simply relax on the white sands during the day
Just south of Elche, Santa Pola is the ideal destination for couples looking for a short break in the Alicante Region! Famed for its beaches, Santa Pola has a relaxing atmosphere that is quite different from the bustling city life of Alicante. With plenty of facilities, it is also a great destination for watersports enthusiasts.
Santa Pola is well connected with Alicante, allowing you to explore further afield at your leisure. There are plenty of excellent restaurants and bars where you can unwind, enjoy some local cuisine and mingle with locals. The beachfront is also the perfect spot for a romantic sunset!
More Awesome Things to do and see in Santa Pola
If you need a good restaurant for date night, we recommend trying out the tapas at A Ca Santos – as well as their famous lobster stew
During the summer, Amanecer is a popular nightlife venue that has a large outdoor area playing a wide range of music
Try out scuba diving at the Dive Academy – equipment is pretty basic, so this is definitely one for first timers
Do You Wanna offer great paragliding courses for those who have not tried the sport yet – it is very well rated by previous customers
Visit the many museums located within the Fortress Castle and learn about how the tower protected the city from Berber pirates
Best Budget Hotel in Santa Pola
Quatre Llunes is a basic, one star hotel that is ideal if you really just need a cheap place to sleep each night! Despite its simple offering, it comes with excellent ratings thanks to the friendly staff and great atmosphere. A buffet breakfast is provided every morning.
Best Mid-range Hotel in Santa Pola
Hotel Patilla is only a short walk from the beach – perfect for young couples looking for a budget friendly hotel right in the heart of Santa Pola! Rooms are fully air conditioned and feature quirky decor inspired by local attractions. They provide a complimentary buffet breakfast, as well as private parking.
Best Luxury Hotel in Santa Pola
Though there aren't any luxury hotels in Santa Pola, NOVASOL Apartments have a wide range of fully serviced apartments across the area! These are great options if you are willing to splurge a little and want some extra privacy. Many of them come with outdoor pools and marvellous views across the sea.
The Spain is amazing – these are the coolest places to visit in all The Spain!
Neighborhood #7 – San Juan
Best neighbourhood in Alicante for beaches!
COOLEST thing to do in San Juan – enjoy the excellent recreational facilities at Arena Alicante
BEST place to visit in San Juan – head to Playa San Juan – the main beach in the area with excellent water sports facilities
Located between Alicante and El Campello, San Juan is a great area if you want to stay close to Alicante but also want to visit some excellent beaches. Playa San Juan is the main beach in the area with white sands, clear water and great water sports activities! Muchavista Beach is also nearby and is a bit more popular with tourists.
The surrounding areas also have some great attractions, restaurants and bars ready to be explored! Only a short drive from the mountains, you can gain spectacular views across Alicante and the Mediterranean with ease. San Juan also has a bit more of a local vibe than El Campello.
More Awesome Things to do and see in San Juan
Head up to the Santa Faz Monastery – an important historical and religious attraction in neighbouring Benimagrell
Whilst in Benimagrell, head to Art Studio Gudzgallery to check out the local artwork and pick up a few pieces to take home
For local cuisine, Daksa are located right on the beachfront and offer some excellent Mediterranean dishes at great prices
Interested in golf? El Plantio Golf Resort has one of the best courses in the Alicante region, as well as an excellent clubhouse
Sample fantastic wine and soak up the laid back atmosphere at Casa Pepe
Best Budget Hotel in San Juan
Located close to a historic monument, this hotel is housed within a restored country house – giving you a more local feel than other hotels in the area! Rooms are fully air-conditioned and come with WiFi. There is also a beautiful pool terrace, with sun loungers, beds and palm trees.
Best Mid-range Hotel in San Juan
Port Alicante City & Beach has a brilliant location just a stone's throw away from San Juan Beach in Alicante and is just under a 10 minute's drive from the hustle and bustle of the city center. It also has incredible facilities, including an outdoor pool, gym, and sauna.
Best Luxury Hotel in San Juan
If you like golf, this is absolutely the choice for you! With an 18 hole golf course on-site, you can enjoy a round whenever you like. Rooms are elegantly decorated and come with terraces where you can admire views across the golf course or towards to the Mediterranean. There are also tennis courts available.
Final Thoughts on Where to Stay in Alicante?
The Alicante region has a lot to offer a wide range of visitors! Famed for its vibrant nightlife and golden beaches, there are also plenty of intriguing cultural attractions, delectable restaurants and world-class leisure facilities at your fingertips.
For the best area, we have to go with Alicante Old Town! This area perfectly blends Spanish history with modern tourism facilities, leaving you spoiled for choice with things to do. It is also well connected to the rest of the region, allowing you to explore at ease.
That being said, everywhere in this guide has its own unique charm and something to offer. We hope we have helped you figure out where to stay during your upcoming trip to Alicante!
Have we missed anything? Let us know in the comments!
Editor's Note – No matter where you are traveling, you NEED to have great travel insurance. We have personally tested TONS of travel insurance companies, and can say without a doubt that World Nomads is the absolute best (and most affordable!). Fill out this form to get a quote for your trip to Alicante!
***Disclaimer*** Some of the links in this post are affiliate links. This means that if you book your accommodation through the site, One Weird Globe will earn a small commission at no extra cost to you. Your support helps me keep the site going :)
Latest posts by Aiden Higgins
(see all)