Bogota is one of the coolest cities in Latin America. Colombia's massive and sprawling capital, it boasts a rich history, robust arts and culture scenes, incredible cuisine, and wild nightlife. It's an absolutely thrilling destination for savvy travellers.
But what if you're done with Bogota? Where can you go if you're looking for an interesting excursion?
That's why we wrote this guide to the best day trips from Bogota.
By travellers, for travellers, this list highlights not only the best day trip destinations but breaks them down by travel style. Whether you're looking for a romantic activity or a day the whole family will love, you've come to the right place!
Here are the 18 best day trips from Bogota, Colombia.
Editor's note – looking for an affordable place to stay in the Colombian capital? Check out our 15 best hostels in Bogota!
Quick Answer: Best Day Trips from Bogota
Best Places to Stay in Bogota
Bustling and beautiful, Bogotá attracts a ton of travellers with its charming streets and lovely local life. But when you travel to the city you're going to want to make sure book accommodation that is safe and doesn't leave you trekking across town just to find a bus stop.
•
Best Hostel in Bogota
•
Located right in the historic centre
This hostel in Bogota is a great option for anybody, from groups to solo travellers. The staff are super friendly, the location is ace, the atmosphere is great, and what's more: you can get your fill thanks to a complimentary breakfast before you explore the city. Rustic bunks and colourful decor adds plenty of charm.
•
Best Budget Hotel in Bogota
•
Stylish, friendly and definitely budget friendly, this top Bogota hotel is the place to stay for you if you're looking to save some money. The rooms are simple but nicely done and come with satellite TVs and are private bathrooms. It's a compact hotel where the staff will look after you well!
•
Best Luxury Hotel in Bogota
•
Historic Spanish colonial style building
If you were looking for luxury in Bogota, you don't need to look any further because it's here. Set in a beautiful building, in the affluent Chapinero neighbourhood, this ultra-luxe hotel features a very cool restaurant and bar that serves up tapas and drinks. The rooms are ultra posh and come with marble bathrooms for that extra bit of elegance.
#1 Best Day Trips from Bogota – Zipaquira
Day Trips from Bogota by Train
Quaint colonial town
Unique activities and attractions
Incredible sights and scenery
Zapaquira is a charming and historic colonial town north of Bogota. It is the salt mining capital of Colombia and an awesome day trip by train.
The most famous attraction in Zipaquira is the exquisite and enormous underground Salt Cathedral. Located almost 200 meters below the surface, this impressive cavern is the biggest salt rock reserve on earth. It is carved with tunnels, caves and various chambers and features gorgeous statues and beautiful lights, which make the interior glow blue and purple.
Above ground, Zipquira is home to a charming town square, historic buildings, a beautiful church and a fascinating Archaeological museum.
Before leaving, pop by the market and browse the stalls of handicrafts and delicious baked treats.
The Best Travel Backpack EVER MADE!?!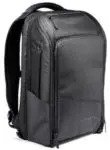 We are obsessed with backpacks – we've tried them all! And our favourite carry on backpack in the WORLD is the Nomatic Travel Backpack. This backpack has revolutionized the backpack industry and will change the way you travel forever :) Check it out here!
#2 – Suesca
A MUST for adventure travellers
Beautiful landscapes
Rich history
Suesca is a small town in the Almeidas Province. It sits on the edge of the Bogota savanna and is surrounded by scenic countryside and beautiful terrain.
Suesca is a mecca for rock climbers. The Rocas de Suesca are natural cliffs located approximately 1 kilometre outside of the town. They measure nearly 4 kilometres long and have more than 400 climbing routes. If you've ever wanted to try your hand at rock climbing, this is the place to do it.
There are plenty of ways to get your heart pumping in Suesca. The town is home to a number of extreme sports option, including whitewater rafting, mountain biking and even a human catapult.
Bogota is incredible! There are tons of things to do there!
Incredible salt mines
Charming town
Unique countryside
Situated north of Bogota is the town of Nemocon. It is part of the Altiplano Cundiboyacense and sits at an altitude of 2,585 meters above sea level. It has a small central square, charming streets, and colourful buildings.
Much like Zipaquira, Nemocon is most famous for what lies beneath the surface.
The Salt Mine of Nemocon is an incredible feat of engineering. It is 1,600 meters of tunnels and chambers that sits 80 meters underground. It is filled with 28 brine mirrors and light effects that will surely delight and amaze visitors of all ages.
To learn more about the importance of salt in the region, visit the Nemocon Salt Museum. Built in a bright colonial house, here you can see exhibits and displays showcasing the development of the mine and how the indigenous peoples first exploited salt.
Bogota is alive! And you'll find these party hostels have some of the best events around!
Beautiful colonial town
Exquisite scenery
Historic architecture
A charming old town, Villa de Leyva is packed with colourful buildings, quaint streets and incredible sights. It's one of the few towns in the country that has conserved all of its colonial architecture. And, only 150 kilometres north of Bogota, it's a fantastic option for a day trip by train.
Plaza Mayor sits at the heart of the city. It is surrounded by cute cafes and bustling restaurants, perfect for sipping a cappuccino or dining on a delicious traditional dish.
Villa de Leyva is also home to a handful of museums, including the Museo Paleontologico and the Museo del Carmen, as well as the Prehistoric Gardens.
For unbeatable views of the region, climb up to the "Sagrado Corazon" mirador. The hike is hard in parts, but the views from the top make the effort worth it.
Staying Safe in Bogota
While Bogota is super safe, no matter where you are traveling, you NEED to have great travel insurance. We have personally tested TONS of travel insurance companies, and World Nomads is our favorite (and most affordable!).
Fill out the form below to get a quote so you can have a stress-free time traveling around Colombia!
#5 – Honda
Romantic Day Trips from Bogota for Couples
Romantic and underrated
Incredible scenery
Unique cultural attractions
If you want for a break from the hustle, bustle and chaos of the capital, look no further. Honda is a charming city and quaint colonial haven located a short two-hour bus ride away. It is composed of cobblestone streets and is surrounded by lush landscapes and a thriving river.
For a romantic afternoon, stroll the streets of Honda in search of its colonial houses.
You can also pop into the Casa Museo Alfonso Lopez Pumarego and browse the exhibits and displays dedicated to the former Colombian president – and Honda's most famous resident.
Cap off your day by walking to the middle of one of Honda's 30 bridges to watch the sunset over the surrounding hills.
Will you also visit Cartagena? Check out where we like to stay in Cartagena!
One of Colombia's best-kept-secrets
Breathtaking views
Waterfalls and hot springs
Choachi is without a doubt one of the best-kept secrets in town. This quaint and charming village is located 50 minutes outside of the capital and is packed with romantic attractions and stunning natural beauty.
Immerse yourself in nature by hiking high into the hills. Climb up to and around the majestic El Chiflon waterfall and enjoy the rolling hills and beautiful butterflies flying around you.
Soothe your muscles after the hike by taking a soak in the Santa Monica hot springs. With various pools filled with water ranging from 30-38 degrees Celcius, you won't find a more relaxing way to end your day. These natural hot pools are surrounded by spectacular nature and make for an incredibly romantic day trip for couples.
Editor's Recommendation! These are the staff pick for the top hostels in Colombia (for all budgets!)
Underrated attraction
Pristine natural surroundings
An epic experience
At nearly 600 meters, La Chorrera is the tallest, multi-step waterfall in Colombia. It is located in the midst of a thick emerald jungle, a short drive outside of Colombia.
Relatively unknown to tourists, La Chorrera waterfall is a great day trip option for couples who are looking for peace and quiet.
The falls can be reached by hiking a few kilometres through beautiful rural landscapes. You'll walk through lush fields and cloud forests, as well as through pretty pastures and up hillside trails.
The waterfalls start from a high misty mountaintop and cascade to the jungle below. Stand at the base of the falls and look up, taking in the beauty and power of this magical spot. Be warned, you will get more than a little wet!
Not what you're looking for? Read about other great hostels near Bogota Airport!
A MUST for coffee enthusiasts
Easy and interesting day trip
Unique experience
Coffee culture plays a very big role in Colombia's national identity. So much so that in 2011 UNESCO designated the "Coffee Cultural Landscape" of Colombia a World Heritage Site.
The country is one of the largest producers and exporters of coffee in the world. So what better way to enjoy a romantic day as a couple than by visiting a local coffee plantation.
On this fantastic day trip from Bogota, you'll become a coffee master! Not only will the local farmers teach you how to select and pick the beans, but you'll have a chance to roast your own blends. You'll sip and sample delicious coffees and by the end of the day, you'll know exactly how to make a perfect cup of joe.
Unique and supernatural landscapes
Incredible photo opportunities
A once-in-a-lifetime experience
For ambitious and intrepid travellers, a day trip from Bogota to the Tatacoa Desert is a must.
Located outside of the village of Villavieja, the Tatacoa Deserts are an incredibly 6 hours drive from Bogota. Trust us when we say, the views are worth it!
The Tatacoa Deserts are a dry tropical desert. They are composed of a number of canyons and ridges are muted reds and grey in colour and are an awe-inspiring sight.
Adventurous couples who want to spend a little more time in the desert can pitch a tent and camp under the stars. The Tatacoa Desert is home to one of Colombia's most important observatories, so you know the views of the night sky are going to be amazing!
#10 – Monserrate
A MUST for shutterbugs
An easy outing
Exquisite views
Looming over the city of Bogota is the famous Monserrate. A magnificent mountain, Monserrate rises more than 3,100 meters above sea level and is home to the iconic Sanctuary of Monserrate.
Visitors can access Monserrate a number of ways, including an aerial tram and a funicular. Travellers looking to get their heart pumping can also choose to ascend the 10,000 feet by hitting the trail. The trek won't be easy, but the views along the way are marvellous.
Once at the top, there is plenty to explore including the Sanctuary of Monserrate, the tourist market, and the many miradors, which provide unparalleled panoramic views over Bogota and beyond.
#11 – La Calera
Great for foodies
Incredible natural scenery
Great food and adventures
Just outside of Bogota is the quaint and quiet town of La Calera. Located in the mountains of Cundinamarca, it is one of the wealthiest towns in Colombia thanks to its abundance of emeralds. It has stunning scenery and a relaxed way of life.
A day trip from Bogota to La Calera is great for foodies. The road leading into the village is lined with a myriad of delicious restaurants serving a variety of local and international dishes. No matter what you're craving, you're bound to find it in La Calera.
More adventurous travellers will also love making the trek out to La Calera. The area is a famous destination for paragliders. Here you can fly as free as a bird and soar over the land taking in all the incredible vistas.
#12 – Guaduas
Incredible history and significance
Notable features and landmarks
Jaw dropping views
Less than three hours from Bogota, Guaduas is a great day trip destination for couples.
Guaduas is a small town located on the Bogota-Medellin highway. It is home to a number of notable location and features, which are affectionately referred to as the "7 Wonders of Guadas" by locals.
Guaduas is most famous as the birthplace and hometown of Policarpa Salavarrieta, a heroine who gave her life for Colombian independence in the early-19th-century. The Salavarrieta Policarpa House Museum is not only dedicated to her life and honour but is one of the 7 wonders of the village.
For stunning views, go to the Mirador Piedra Capira which overlooks much of the region. On a clear day, you can see as far as the snow-covered Magdalena Ruiz, Santa Isabel and Tolima mountains.
Editor's note – If you are going to stay in Bogotá, you should check out our article about Where to stay in Bogotá!
Best Day Trips from Bogota with Kids
World-class restaurant
A MUST for foodies
Incredible setting
The town of Chia sits north of Bogota. Home to the Universidad of Sabana, Chia boasts a youthful and vibrant atmosphere, lush natural surrounding and a myriad of incredible restaurants.
Chia is home to the world-renowned Andres Carne de Res restaurant. This Hacienda-like eatery serves traditional Colombian fare in a spectacular setting. It has an incredible 11 dining rooms and serves plates piled high with exquisite and delicious dishes. The staff are all outfitted in wild theme costumes, making it a fun AND a delicious day trip destination.
Here you'll also find landmarks including the 19th-century Marroquin Castle and the Chapel of Our Lady of Valvanera.
Chia also boasts a good number of parks, sports facilities and green spaces, including La Montaña del Oso, an enormous park with trails and overnight camping.

If you are traveling you should ALWAYS have emergency cash hidden on you! Security belts are great because they are affordable and can fit a ton of stuff in them (great for peace of mind!). Check out our favorite travel belt!
A MUST for animal enthusiasts
Amazing hiking and trekking
A fantastic day in nature
Located within the Eastern Ranges of the Colombian Andes is Chingaza National Natural Park. The park covers an incredible 76 thousand hectares and is home to a diverse and varied terrain.
One of the best ways to explore and experience the park is by hiking along the trails. Surprisingly, there are only five trails open to tourists. Most of them are found in the western part of the park, and each offers incredible sights and scenery.
A day trip from Bogota to Chingaza National Natural Park is a must for families with kids. Especially if you're kids are keen animal spotters. The park is home to a wide variety of exotic animals including spectacled bear, deer, tapirs, pumas, jaguars, monkeys and ocelots. If you're lucky, you'll also be able to spot colourful birds like toucans, Cock-of-the-rocks, condors and more, flying between the trees!
MUST READ – Take a look at our guide Where to stay in Bogotá.
A rich and sacred history
Beautiful landscape
A chance to get back to nature
Also located in the Colombia Andes is Lake Guatavita. A spectacular crater lake, Lake Guatavita has a striking emerald colour encircled by moss green landscape.
It is approximately 50 kilometres northeast of Bogota and is a great day trip for families with kids.
Lake Guatavita is a former sacred site of the Musica indigenous tribe. It is widely believed that rituals performed at the lake led to being the basis for the legend of El Dorado.
It sits within a beautiful nature reserve and can easily be reached on foot by climbing 150 steps. Along the way, the views of the countryside are amazing and filled with flowers, toadstools, and lots of indigenous flora and fauna.
For the best views of the lake, hike to the Mirador Laguna Guatavita, where you can gaze down upon this incredible scene.
Why are you visiting Cartagena? Find out where to stay in Cartagena based on what you want to do there!
A beautiful cloud forest
A range of hiking trails
Breath-taking views
Chicaque Park is a great place to come if you're travelling with kids. Not only is the park one of the most beautiful natural locations near Bogota, but it's home to a variety of fun and exciting activities and attractions.
A couple of hours south of Bogota, Chicaque Park is one of the best places for wildlife watching in the region. Within the cloud forest, you'll find a great range of common and exotic bird species including the beautiful black Inca and golden bellied Starfrontlet hummingbirds.
Patient and eagle-eyed travellers might even be able to see sloths slowly moving along the branches.
Adventurous munchkins can fly above the treetops on a zip line that stretches 340 meters across the park. There's also a tree platform, ropes and ladders to climb on.
#17 – El Jardin Encantado
A MUST for bird watchers
Fun for the whole family
Exciting and interesting
El Jardin Encantado – or the Enchanted Garden – is located in the town of San Francisco, approximately 90 minutes outside of Bogota. It's one of the quirkiest attractions in the area but is definitely a must for bird watchers, experts and aficionados.
In 1985, Dona Leonora started hanging birdfeeders outside of her small home, attracting colourful hummingbirds from near and far. Over time, she added more feeders until more than 40 were strung up throughout her backyard. In 1988, she opened the door to the public to visit and learn about these tiny but mighty birds.
The garden now welcomes more than 27 different species hummingbirds. You can visit the Enchanted Garden and hear the incredible buzz of their tiny wings and see flashes of green and ruby fly by.
Epic waterfall
Stunning scenery
Incredible natural setting
Tequendama Falls is one of the most spectacular sights near Bogota. It stands 132 meters tall and is located 32 kilometres southwest of the capital in the municipality of Soacha.
The Tequendama Falls is tucked within a 32 square kilometre forested area. It can be reached on foot, or by car or bus. The trip there can be an adventure in itself, but you'll forget all about it upon seeing these mighty falls.
Fed by the Bogota River, water rushes through the Tequendama Falls and cascades more than 132 meters to the ground. Brave visitors can stand right beside the falls to feel the immense power of nature while looking out over the valley below.
There's also a museum overlooking the falls where you can learn more about the area and conservation efforts.
Conclusion to the Best Day Trips from Bogota
Colombia is a country bursting with history, culture, nature and excitement – both in the capital of Bogota and beyond! With so many things to see and so much to do, figuring out where to go on a day trip can be quite overwhelming.
Thankfully, we've done the work so you don't have to!
With the help of this list, you'll know exactly where to go based on your needs and interests. No matter your age, style or budget, there are plenty of options for day trips from Bogota to keep you entertained and engaged. Whether you're travelling alone, or with your kids, by following this list, you're guaranteed to have an amazing time in – and around – Bogota.
Have we missed anything? Let us know in the comments below.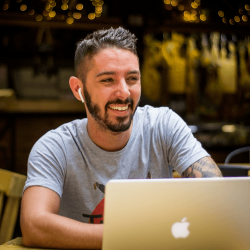 Latest posts by Aaron Radcliffe
(see all)