High up in the Andes, you'll find Colombia's crazy capital, Bogota. It's a mixture of culture, colonial buildings, nightlife, and above all – a great time!
It hasn't completely shaken off its reputation for drugs and crime, but stick to locations like La Candelaria and Zona Rosa and you can avoid that side of the city. Nowadays, Bogota is one of the most fascinating and vibrant cities in South America!
But how do you decide what to do in Bogota? That's where we come in. We've put together this extensive list of the best things to do in Bogota. Hopefully, it'll help you to plan and make the most of your trip to the Colombian capital.
So, let's dive in and check out the most fun things to do in Bogota!
Our favourite places to stay in Bogota!
As you'd expect from a capital city, Bogota is pretty huge. So, there are a lot of decisions to make when it comes to picking a place to stay. We've scoured the coolest neighbourhoods in Bogota to come up with a quick list of three of the best.
The Best Hostel in Bogota
Great location
Lots of social events
If you want to meet people in Bogota, this is the place to do it. Set in an old colonial house, there are regular events and lots of common areas where you can go for a chat or a drink!
The Best Budget Hotel in Bogota
Clean and comfortable
Breakfast included
One of the most reasonably priced hotels in Bogota, Casa Jota is clean, comfortable, and convenient. It's got a little garden you can use at your leisure and the breakfast arepas are very tasty!
Heading to Bogota? Save some money with our guide to the coolest hostels in Bogota!
The Best Luxury Hotel in Bogota
24 hour room service
Housekeeping twice a day
The name Four Seasons is synonymous with luxury and its Bogota offering is no different. Take advantage of 24 hour room service, a spa, and a great gym during your stay here!
The Best Travel Backpack EVER MADE!?!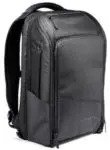 We are obsessed with backpacks – we've tried them all! And our favourite carry on backpack in the WORLD is the Nomatic Travel Backpack. This backpack has revolutionized the backpack industry and will change the way you travel forever :) Check it out here!
• The 31 Best Things to Do in Bogota •
Climb up to over 3,000 metres
Choose between the funicular or the hiking path
Awesome views
One of the most popular destinations in Bogota, the view from the little white church across the city is sublime. You'll be above 3,000 metres, so make sure you keep hydrated and take regular breaks. Also, be careful who you go with. Colombian tradition dictates couples who come together will never marry!
Arriving late? Find the best hostels near Bogota Airport for a worry-free arrival!
Cathedral deep in the earth
Made of salt
A cool day trip north of Bogota
Zipaquirá is about an hour north of Bogota, but it's well worth the journey. This is the most popular day trip out of town, and it's not hard to see why. Not only is there a salt cathedral 180 metres underground, but places to eat and buy souvenirs too!
Have some time? Get out of the city with these epic day trips from Bogota!
#3 – Museo del Oro
A must do for history buffs
Bogota's most popular museum
Very low entrance fee
A fun and educational day out
Do you want to see more than 30,000 pieces of gold in a single day? Of course you do. The most popular (and arguably most interesting) museum in Museo del Oro has a number of artefacts from pre-Hispanic cultures and you can learn a lot about their use!
Home to several tourist attractions
Historic centre of the capital
Lots of colourful and colonial buildings
The chances are that you won't be able to avoid La Candelaria when you travel to Bogota. Most travellers will end up here at some point, since several of the city's attractions are here. A walking tour is a great way to get to know it if you don't have time to duck into each cool place!
Want to see all of Bogota? Get started with accommodation in Bogota's best neighborhoods!
Enjoy an MMA and kickboxing tournament
Get involved with Colombian culture
Accompanied by a local
Head to a boxing match with a local to get an unforgettable taste of Colombian culture. Snacks and beer will be on hand all night, so no need to eat beforehand. Seeing a sporting match is a great way to enjoy the city's vibrant ambience!
Not finding the right hostel? Bogota has a selection of party hostels too!
Immerse yourself in Colombian culture
Uncover some of the city's best restaurants
Sample local and regional dishes
This tour will give you a comprehensive tour of Bogota's food scene. In 7 stops, you'll try some of the city's best coffee, learn to make bread from a local, and taste fine Andean chocolate. Pick up some stuff at the local market to prepare later… if you've still got room that is!
Feed the pigeons
Home to some of the country's most important buildings
One of many attractions in La Candelaria
A great place to people watch in the centre of Bogota's historic quarter, you can't miss Plaza Bolívar. Don't be intimidated by the police, they're here as security for the Presidential Palace. It's one of many important national buildings which surround the square.
#8 – Parque Central Simón Bolívar
Enormous park in the city centre
Favourite of locals and tourists alike
Take a boat out onto the lake
From Bolívar Square to Bolívar Park, these are two of the best attractions in Central Colombia. Walk, run, jog, or just sit and watch the world go by in one of the city's best loved green spaces. If you're here in the summer, don't miss the Rock in the Park music event!
Editor's Recommendation! These are the staff pick for the top hostels in Cartagena (for all budgets!)
Take on level 3-4 rapids
Discover the beautiful Rio Negro
Work as a team to stay in the boat
Rafting is without a doubt one of the most refreshing and invigorating sports. It'll really get the adrenaline pumping, and it's the perfect way to cool down from the relentless Andean sun! This tour will take you to the Rio Negro, where you can tackle level 3 and 4 rapids. Tricky!
#10 – Andrés Carne de Res
Foodie? Don't miss this
Restaurant turned nightclub
Taste traditional Colombian food
Dance those calories away
Not just a restaurant or a club, but a really Colombian experience. It's easy to find Carne de Res – most hostels will have a group trip during the week to this locale in the Zona Rosa. Embrace merengue and salsa after filling up on delicious steak and other Colombian staples!
Colombia is amazing! And the best hostels in Medellin will blow you away!
See Colombia's tallest waterfall
Escape the hustle and bustle of Bogota
Trek through an Andean forest
Accompanied by an expert guide, you'll learn all about Andean flora and fauna on this awesome day out. You'll swap the concrete jungle for the actual Andean one, where you'll trek to Colombia's tallest waterfall – La Chorrera!
#12 – Teatro Colón
One for the culture vultures
Colombia's national theatre
Named after Christopher Columbus
Awesome neoclassical architecture
Dating back to the late 1800s, this awesome building is impressive both architecturally and historically. The frescoes inside rival the beauty of the neoclassical architecture on the outside. Take in an opera, a play, or a concert when you're here for your dose of culture!
Will you be in Medellin a while? Here's your guide to the top day trips from Medellin for exploring the area!
See native flora and fauna
A great option for birdwatchers
Encounter endangered animals
Just 45 minutes from the Colombian capital, you'll find this incredible cloud forest. There are nine nature trails here, each offering a different experience. If you want to push the boat out, you can go horseback riding but it'll cost you a little more!
#14 – Museo Nacional de Colombia
One of the most important sites in Bogota
The biggest museum in Colombia
Originally a prison
More than 20,000 artefacts from the country's history
If you want to learn about Colombian history, don't miss this awesome museum. It's huge and it'll probably take you the whole day to get around, but it's well worth it. Learn about colonial times, Afro-Caribbean cultures, and go to the special exhibits held throughout the year!
Short on time in Cartagena? Doesn't matter we have trips from Cartagena you can do in one day!
Learn why emeralds are important in the city
Create an authentic emerald ring
Take it home as a souvenir
Emeralds are an important stone in Colombia, and have a lot of significance in the country's economy and society. But you'll learn loads more about that as your class. You'll also take home your creation at the end of this fun workshop. A truly special souvenir!
#16 – Jardín Botánico de Bogotá
One of the best cheap things to do in Bogota
Less than 1 USD entry
Always peaceful and tranquil
A huge range of flowers
If you want to get out of the city's hustle and bustle without leaving the city itself, head for the botanical garden. As well as numerous flowers and a rose garden, look out for lizards, ducks, turtles, and peacocks!
Cartagena is Big! Don't be overwhelmed though, check out our no-stress guide to where to stay in Cartagena!
#17 – Ciclovía Sundays
Rent a bike
Get to know Bogotá like a local
Lots of roadside food stalls
On Sundays, Bogota closes down its city centre to cars so that locals can get out and get some exercise. Whether you want to do it on foot, by bike, or even on your skateboard is up to you. If you get a little hot and bothered, get a fresh juice at a roadside stall!
Check out the longest street art gallery in Colombia
Discover more of the La Candelaria District
Zip across the city on your bike
Cycling is one of the best ways to discover a new city – even one so high up and hilly as Bogota! Take your bike and uncover the fascinating street art and graffiti scene. You'll have a chance to bike underground and get photos of the longest street art gallery in the country!
#19 – Santuario Nuestra Señora del Carmen
One of the most important religious sites in Bogota
Cool Gothic Florentine architecture
Another attraction in La Candelaria
Elaborate interior
Most cathedrals are adorned with gold, but not this one. The church, dedicated to the Virgin Mary, includes a lot of red, white, and blue. It's one of the most extravagant churches in Bogota, and it's definitely worth taking some time out of your day to visit!
Will you also visit Medellin? Check out where we like to stay in Medellin!
#20 – Central Cemetery of Bogota
Final resting place for many important Colombians
Elaborate mausoleums and graves
Lots of interesting legends and stories here
Although many heads of state and important Colombian personalities are buried here, that's not the most interesting part. The legend of the Bodmer sisters, who died but there older brother was spared from a strange disease is one of the more curious stories!
One of Colombia's most beautiful villages
Brilliantly preserved colonial architecture
Plenty of adventures to be had
Thanks to the accommodation on offer and the long journey, it might be better to make this into an overnight trip from Bogota. Just don't do it on a weekend as it gets very crowded! And you'll want to wander round the colonial buildings, museums, and vineyards at a leisurely pace!
Meet local coffee farmers
Expert guide who speaks English
Sample fine Colombian coffee
One of Colombia's most famous experts is coffee, so any fans of the drink that wakes them up in the morning will want this on their itinerary. Meet local coffee farmers who will show you the process of making coffee and get a tour of a farm accompanied by an English speaking guide. Perfect!
#23 – Light Kiosk
An obscure part of Colombian history
The first concrete building in Colombia
Housed a small powerplant
It may not seem much on the outside, but this building has a lot of intrigue around it. It's a 1:1 replica of the Petit Trianon in Versailles. Constructed in 1910, it houses a powerplant that was the first to light important city landmarks, like the Bolívar Park, mentioned earlier!

If you are traveling you should ALWAYS have emergency cash hidden on you! Security belts are great because they are affordable and can fit a ton of stuff in them (great for peace of mind!). Check out our favorite travel belt!
Get the pulse racing
One to tick off the bucket list
20 minute flight
This incredible activity is a once in a lifetime experience that you shouldn't miss in Bogota. Well, unless you're afraid of heights! A 20 minute tandem flight with an expert instructor will see you soar over the Colombian savannah and the Guatavitá Lagoon!
#25 – Museo del Botero
Cool art museum
Artist with work in galleries around the world
Free admission
Fernando Botero is one of Colombia's most famous artists. His style is also known as Boterismo, where he depicts humans and animals with exaggerated fat features. There are works by other greats such as Dalí, Picasso, and Degas here too!
#26 – National Observatory of Colombia
The first astronomical observatory in the Americas
In the Presidential Palace grounds
Still open today
You probably wouldn't expect the first observatory in the Western Hemisphere to be in Bogota. However, at such high altitude, it does make sense. You can take a 45 minute guided tour, which is free of charge, should you want to know more about the building.
A scenic two hour drive
Ideal city escape
View a crater lake
Heading out of the city again, a trip to Lake Guatavitá is a fantastic way to get to know the Colombian countryside. You'll be joined by a park guide who will teach you about the local flora and fauna, the indigenous Muisca people, and the tale of El Dorado!
#28 – Jaime Duque Park
All ages will love this site!
Half an hour from Bogota
Off the regular beaten tourist track
Has a full scale replica of the Taj Mahal
Jaime Duque was the chief pilot of Avianca Airlines, and he wanted to create a family attraction for his fellow countrymen and women. The result of that? Jaime Duque Park. It has replicas of world wonders, a zoo, and playgrounds. Great if you're with the kids!
#29 – Gringo Tuesdays
All the fun for adults!
Great place to meet fellow travellers
Sociable night out until the early hours
Weekly language exchange
Staying in a hostel? Check if they've got a trip to Gringo Tuesdays. From 4 – 8pm, it's a language exchange, then a great night out from 8pm – 3am. Whatever time you drop by, you're guaranteed a great day out. Long term travellers can chat about home comforts they miss!
#30 – La Puerta Falsa
A must visit to try traditional food
Serving tamales for more than 200 years
Near Plaza Bolívar
Space for about 20 people
This is one of the oldest and most traditional restaurants in Bogota, and you can't miss it if you want to sample a hearty and cheap dish. It's a small menu, service isn't that quick, but these are the things that give the character over more tourist trappy restaurants in the area!
#31 – BD Bacatá
An unusual place to visit
The world's first crowdfunded skyscraper
The tallest building in Colombia
This awesome building is over 200 metres tall, higher than any other in Colombia. However, there's no observation deck and you can't even go in. The world's first crowdfunded skyscraper ran into trouble and is yet unfinished. But it's very hard to miss!
Final thoughts on the best things to do in Bogota
So, that concludes our list of the best things to do in Bogota. We hope that you now have a better idea of what you'll to when you travel to the Colombian capital.
As one of the first ports of call for many on this beguiling continent, this city is a fantastic way to introduce yourself to Andean life!
Whether you're into museums and galleries, you want to relax in a park, or you fancy dancing the night away, Bogota has it all.
If you feel we've missed anything out, do let us know in the comments below!
***Disclaimer*** Some of the links in this post are affiliate links. This means that if you book your accommodation through the site, One Weird Globe will earn a small commission at no extra cost to you. Your support helps me keep the site going :)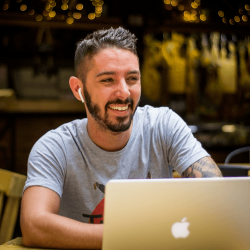 Latest posts by Aaron Radcliffe
(see all)