Busan is the second-largest city in South Korea is an absolutely cracking holiday destination. Gorgeous beaches, hiking trails through hills and mountains, and some of the best seafood in the whole of Asia see to that. Throw in art and ancient culture, and you'll never want to leave.
You might want to take a quick break from the fast-paced life of such a big city though. And who could blame you?! Also, if you travel to Busan, it would be a shame not to see its beautiful surroundings. There are quaint islands, tea festivals, and ski resorts in its vicinity. Or, swap it for a megacity like Seoul if you can't get enough of the concrete jungle!
But how do you decide where to go? Well, that's where we come in. Our team of expert travel writers have put together this list of the best day trips from Busan. We've thought about lots of different budgets, tastes, and activities. So, there's bound to be something for you.
Let's jump right in!
Quick Answer: Best Day Trips from Busan
Best Places to Stay in Busan
Not only is Busan the 2nd city of South Korea, but it's also the 9th biggest port in the world and home to 3.5 million people. So, obviously there are a lot of neighbourhoods. Shoppers should check out Centum City, while Beachbums and party animals will love Haeundae. We've selected three of our favourite places to stay in Busan to help you pick the place that's perfect for you. Hopefully one of them will be a match for your budget and travel style!
•

Best Hostel in Busan

•
Great location with quick and easy access to public transport
If you want to check out the best day trips from Busan, then it's a good idea to stay somewhere near the bus and train stations. Look no further than INSIDE BUSAN. There's a lovely garden and a terrace, so it's really easy to meet new people and get chatting. Perhaps you'll even explore the city together! Oh, did we mention that breakfast is free?!
•

Best Budget Hotel in Busan

•
Cool and quirky décor at a very reasonable price
We know that hostels aren't for everyone, and it can be difficult to find a budget alternative. Well, let us present you with 9st Traveltel, which will give you the comfort of your own private room for a super low price. This cool and vibrant hotel comes with slippers, bathrobes, a coffee machine, and free toiletries too!
Need more info? Here's a rundown of things to do in Busan to fill your time there!
•

Best Luxury Hotel in Busan

•
Take in the incredible views from the 30th floor sky lobby
If you don't mind splashing out a bit on your trip to Busan, this is the place for you. The five star Park Hyatt offers the ultimate in luxury, with a swimming pool, a spa, and gym all available for you to use at your leisure. If you're worried about how to get to and from the hotel, don't. There's a limousine pick up service that you can take advantage of!
Editor's Recommendation! These are the staff pick for the top hostels in Busan (for all budgets!)
Best Day Trip from Busan
Discover the ancient capital of the Shilla Dynasty
One of the best-preserved and most beautiful UNESCO World Heritage sites in Korea
Also known as the "Museum Without Walls"
Travel 50 miles north of Busan to one of the most amazing places in South Korea. If you're interested in Korean history, you'll find that in spades here. Pagodas, temples, and tombs are just some of the things that you'll have to look out for on the best day trip from Busan.
The city is known as the "Museum Without Walls" and it was the capital of the Silla Dynasty. It boasts more than 1,500 years of history and you could easily spend longer than just a day here if you have the time.
The ancient tombs are called tumuli and there's a park dedicated to them with should be high up on your itinerary. As well as the tumuli park, don't miss The National Museum of Korea, Anapji Pond, and Cheomseongdae Observatory!
This is a real insight into a historical Korean city, so get it on your list of things to do!
Don't worry! We put together a best cheap hostels in Busan article with great budget options!
#2 – Daegu
Best Day Trip from Busan by Train
Ascend to the E World 83 Tower for stunning views from the observation deck
Check out some cool and unusual attractions like the Teddy Bear Museum
Daegu is less than an hour away from Busan by train
Swap Korea's 2nd biggest city for the 4th biggest. Not that you'll notice too big a difference, there are still 2.5 million people living in Daegu! Just 40 minutes away by KTX, Daegu is the best day trip from Busan by train.
The downtown area of Daegu is a lot of fun, offering cool attractions like the Teddy Bear Museum and Daegu E-world. If you're travelling with kids, they're sure to love these cool and quirky attractions! The top attraction is the E World 83 Tower. Its observation deck has sublime views across the city and its surroundings, which you won't want to miss.
Daegu isn't all about ultramodern architecture though, you'll find some gorgeous temples here. Check out Haein and Donghwa. If you can stretch to staying into the evening, then a trip to the night market is in order. A great way to try Korean street food!
The Best Travel Backpack EVER MADE!?!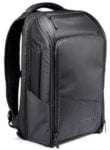 We are obsessed with backpacks – we've tried them all! And our favourite carry on backpack in the WORLD is the Nomatic Travel Backpack. This backpack has revolutionized the backpack industry and will change the way you travel forever :) Check it out here!
#3 – Seoul
Just two hours away from Busan by KTX
Visit one of the most futuristic and technologically advanced cities in the world
Soak up the ancient culture of Korean temples at the same time
The capital city of Korea is an incredible mix of ancient and ultramodern. One of the most technologically advanced cities in the world, with many of its citizens working for the biggest global technology companies. They're all based here!
The skyscraper cityscape is quite something to behold, and you'll be able to get some incredible shots of futuristic buildings. Alongside all this modernity, you'll find ancient Korean culture too. The Jongmyo Shrine is a UNESCO World Heritage Site, while the Seoul City Wall will take your breath away!
There's always food, drink, saunas, and spas on the go in this 24-hour city. And transport too! So, you can leave getting your two-hour KTX journey as late (or as early) as you want. Seoul is another of the best day trips from Busan by train!
Heading to Seoul? Save some money with our guide to the coolest hostels in Seoul!
#4 – Eden Valley
The closest ski resort to Busan
Try out skiing and snowboarding if you're visiting during the winter
For summer visitors, be daring and take a luge down the twisting downhill path
Now for something completely different. We've looked at two huge cities and one ancient capital. Now, let's turn our attention to the great outdoors. Eden Valley is the perfect place to visit if you're an outdoor enthusiast, no matter what season it is!
It's the closest ski resort to Busan, which is great if you're into winter sports. You can get a lift pass and rent equipment very easily, so it's a great place for beginner skiers and snowboarders. The only downside is there aren't too many slopes!
During the summer, the ski slopes are closed, but the luge track is still open. If you're feeling really brave, have a go at this unusual sport. It's certainly one to tick off the bucket list!
Will you be in Seoul a while? Here's your guide to the top day trips from Seoul for exploring the area!
#5 – Namhae
Visit the Garlic Museum in the country which produces more than any other in the world
Head to Treasure Island off the south coast of Korea
Around 1.5 hours on an intercity bus from Busan
The first of a few islands on our list of the best day trips from Busan is Namhae. It's one of the best day trips from Busan by bus, as it's just 1.5 hours away. Namhae's nickname is Treasure Island, and there are several gems to find throughout the island.
If you're a bit fed up of Korea (why would you be though?!), take a break and go to the German or American Village! However, if you're still enamoured, see a beautiful traditional landscape at the Darangee Rice Village Terraces.
Korea is the world's biggest producer of garlic (who knew?) and of course, there's a museum to celebrate that. Head to Namhae's Garlic Land for a day out to learn all about the humble bulb. It's a bit of an odd one, but you'll have a laugh if nothing else!
Staying Safe in Busan
South Korea is generally a very safe country and Busan is no different. You can even walk around here at night without too much trouble! Of course, as it's such a big city, you still should use common sense and big-city awareness. However, the risk of being a victim of crime is much lower than an equivalent (or much smaller) city in the US or Europe.

Best Romantic Day Trip from Busan for Couples
Visit the western-style marine botanical garden
An easy day trip on public transport – you'll be combining bus and ferry
Make your way up the Stairway to Heaven
Part of Geoje City, Oedo Island is the best romantic day trip from Busan for couples. It's also just 1.5 hours from the city, so you don't have to spend too much time getting to and from there, and you can spend the day enjoying each other's company.
This is a really chilled out one, as well as the island being jaw-droppingly stunning. And that's before you get to the island's botanical garden. No trip to the island is complete without going there – it's known as the "Paradise of Korea".
Make sure you climb the "Stairway to Heaven" and get a couple's photo. It'll look great on your mantelpiece or as your lock screen against the backdrop of the blue Pacific Ocean!
Need to save money? Check out the cheapest hostels in Seoul!
#7 – Yeosu
Best Day Trip from Busan with Kids
Sample some delicious seafood on the southern coast
Learn about Korea's marine life in Yeosu's aquarium
Around 2.5 hours from Busan on the express bus
If you're travelling with kids, you want to make sure that there's lots to do so that no one will get bored. That includes mum and dad! We'll we've got some great news for you, in the shape of Yeosu. This seaside city is the best day trip from Busan for families!
The port city is on the south coast of Korea, and 2.5 hours away on a comfortable and quick bus. When you arrive, there are plenty of things to choose from. You could even take the ferry over to nearby Odongbo or Dolsando Island!
The expo park, beaches, and Sky café are also great options. If you can only do one thing in Yeosu, make sure it's Aquaplanet. That's the second largest aquarium in Korea. It even has a beluga whale show!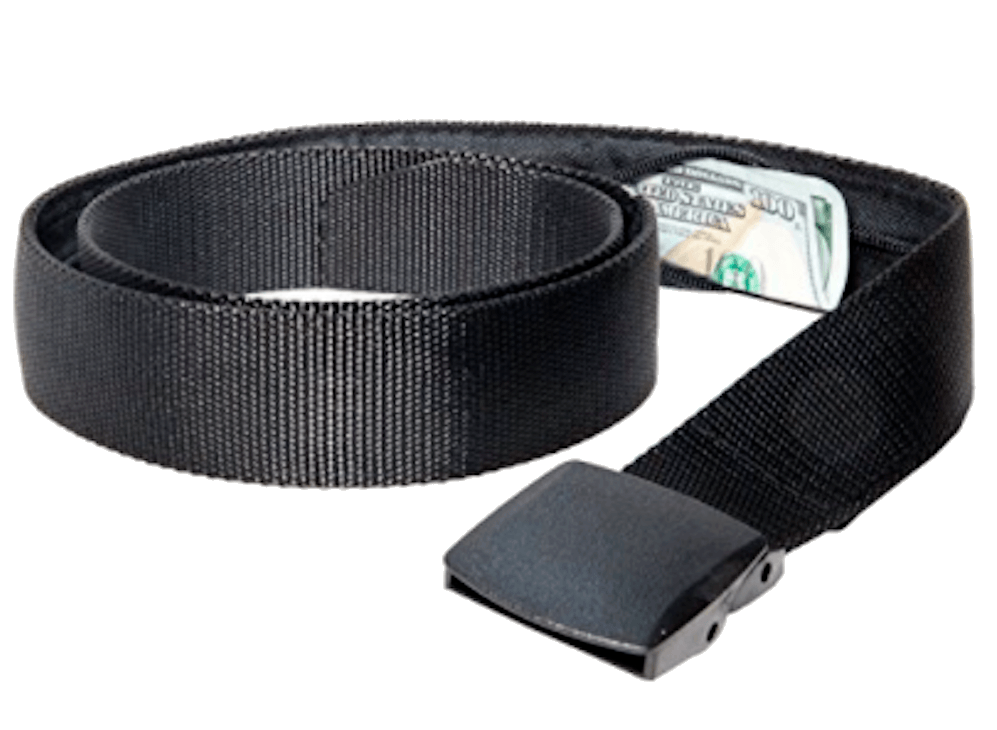 If you are traveling you should ALWAYS have emergency cash hidden on you! Security belts are great because they are affordable and can fit a ton of stuff in them (great for peace of mind!). Check out our favorite travel belt!
Best Cheap Day Trip from Busan
Take a trip on the longest cable car in Korea
Get the adrenaline flowing by going tobogganing in the Naples of Korea
Less than 2 hours from bus by Busan
If you have the choice of Oedo Island and Tongyeong, it's quite a tricky decision to make. Or maybe it isn't, they both offer very different things. Either could be considered the best cheap day trip from Busan, anyways! For budget travellers, there's simply so much to do in Tongyeong while your day will still be exciting and filled with fun memories.
Sometimes known as the Naples of Korea, this picturesque city is situated on the Geoseong Peninsula and curves around a bay. You simply can't miss taking a trip on the longest cable car in Korea, which will take you up to Mireuk Mountain. From here, enjoy the incredible views of the city and the coast! You don't need to take the cable car back down though – there's a toboggan luge for your leisure. A great way to get the adrenaline pumping!
Once you're back in town, enjoy some mouth-watering traditional Korean seafood recipes.
Looking for a deal? Our recommended budget hostels in Jeju City won't break the bank!
#9 – Boseong
Famous above all for its green tea plantations
Try green tea noodle soup and green tea ice cream in the local restaurants
Visit in spring for the Boseong Green Tea Festival
You may have realised from the bullet points that green tea is a big part of the culture in Boseong. This relaxing and green part of Korea is the perfect place to try all things green tea, whether that's the drink itself, or noodles and ice cream.
The most famous place to check out is the Daehan Dawon Plantation. Here, you can learn about green tea production, sample some drinks that will properly chill you out, and just enjoy the verdant landscapes.
If you haven't taken enough in, you can visit the Tea Museum of Korea too. Come in spring when the city has a festival dedicated to yep, you guessed it, tea. If you're a coffee drinker, perhaps Boseong isn't the place for you!
The sights in Seoul are amazing – check out the coolest tours in Seoul!
#10 – Agyang Village
See the location where many famous Korean literary works are set
Another great place to visit if you love green tea
See farming done in the most traditional and natural ways possible
Another area known for tea is Korea's Hadong Region. However, this isn't just green tea, it's organic tea too. Tea was first cultivated here more than a millennium ago, and the process of extracting and producing it hasn't changed an awful lot in that time!
Agyang Village is one of the best places to see traditional Korean farming methods at work. Crops are grown seasonally, and no artificial fertilisers are used. This makes the crops from here very fresh, tasty, and valued all over Korea!
Agyang Village's tea fields are known to be very beautiful and have inspired a number of writers to come here. Some of the greatest works of Korean literature have been inspired by this place. One of them is Toji by Park Kyungni. It's a great idea for a holiday read when you visit!
#11 – Tsushima Island, Japan
Get another stamp in your passport by crossing into Japan
Just a one hour ride from Busan by ferry
Trek to the summit of the sacred Mount Shira-take
The Sea of Japan separates Korea and Japan, but the latter nation is much closer than you may think. In fact, it's just one hour away from Busan! Therefore, Tsushima Island (the closest Japanese island to Korea) is one of the best day trips from Busan by ferry!
You'll really escape the city's hustle and bustle, as the majority of Tshushima Island is covered in picturesque forest. 90% of it actually! It's the largest island in the Nagasaki region, and it's a real treat for outdoor enthusiasts and nature lovers. As well as the forests, there's some excellent hiking and trekking on Tsushima.
If you have the time and energy, pack those hiking boots and ascent Mount Shira-Take. This sacred mountain's summit offers incredible views back to the Korean mainland and further out into the Sea of Japan!
If we haven't already persuaded you enough, then how about taking a kayak to the deserted Myoban-Jima Island, or fishing at one of the many natural harbours? Whatever you choose to do, you'll have a great day in Japan!
Conclusion to the Best Day Trips from Busan
So, that concludes our list of the best day trips from Busan. No matter what you want to do, you'll find something that will suit you, your family, or your loved one. Or just yourself if you're solo!
Head out of South Korea's second-biggest city to find lush islands with miles of hiking trails, winter (and summer) sports, and remnants of ancient Korea. Whatever your interests, there's a day trip that will live in your memories for a very long time.
All that's left now is for us to wish you an incredible vacation in South Korea.
We know there are a lot of great day trips from Busan, and we've had to miss some off our list. If there are any that you really feel deserve to be on it, let us know in the comments below!
***Disclaimer*** Some of the links in this post are affiliate links. This means that if you book your accommodation through the site, One Weird Globe will earn a small commission at no extra cost to you. Your support helps me keep the site going :)
Latest posts by Clair Ricketts
(see all)