If you want an introduction to one of Asia's most fascinating countries, Busan should be high on your list of places to visit in South Korea. A mix of ancient culture, fast-paced city life, and the surrounding beaches and mountains and it's impossible to get bored here.
It's the 9th biggest port in the world, and with that comes some of the best seafood on the continent too! There's so much to do that you might be overwhelmed when making up your Busan itinerary. However, we're here to help you! We've put together a list of the best things to do in Busan to help you really make the most of your trip.
So, let's dive in and check out the best things to do in Busan!
Our favourite places to stay in Busan!
Busan is the second biggest city in Korea, and there are 3.5 million people living here! So, it can be quite tricky finding the right place to stay. Here are some of our favourite options, taking into account different styles, price ranges, and neighbourhoods!
The Best Hostel in Busan
Near train and bus stations
Easy to make friends
This sociable hostel will make it easier to find friends and explore Busan with. Chill out in the garden or out on the terrace, but only after you've taken advantage of the free breakfast!
The Best Budget Hotel in Busan
Cool and quirky décor
Lots of creature comforts
One of the most reasonably priced hotels in Busan, you can't go wrong with 9st Traveltel. Even if you just want a bed for the night, you'll feel cosy in the nicely decorated rooms!
Haven't Booked for Busan? Read up on our favorite hostels in Busan (for any budget)!
The Best Luxury Hotel in Busan
Awesome views across the city
Great location
Just a 6 minute drive from one of the coolest spots in Busan – Haeundae Beach, this five star hotel is an amazing luxury option. The views from the 30th floor sky lobby are sublime!
The Best Travel Backpack EVER MADE!?!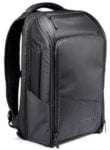 We are obsessed with backpacks – we've tried them all! And our favourite carry on backpack in the WORLD is the Nomatic Travel Backpack. This backpack has revolutionized the backpack industry and will change the way you travel forever :) Check it out here!
• The 31 Best Things to Do in Busan •
Take in the city skyline
A symbol of the city
Explore Yongdusan Park
Want to get your bearings in the city? Check out the Busan Tower, which will offer you sublime views across South Korea's 2nd city. The views are especially great at night when all of the city lights are twinkling!
Need to see more of South Korea? These day trips from Busan will show you the coolest areas around.
#2 – Haeundae Beach
One of the best things to do in downtown Busan
A favourite of locals and tourists alike
Soak up the sun
Almost always an event happening
Fancy catching some rays in Busan? Then you'd better head to Haeundae Beach. The white sand beach is one of the hottest spots in town and there's often something happening here. Sunbathe as you watch Korean wrestling or pick up some other cool cultural activity!
Largest fish market in Korea
Freshest seafood in the country
Get breakfast at one of the stalls
You'll have to be up early to see the best of Jagalchi Market. In fact, we'd recommend getting here at around 5am! If you really love seafood, buy your food here then take it to a local restaurant where they'll prepare it for you!
Need to save money? Check out the cheapest hostels in Busan!
Situated on the coast
Temple hidden in a cave
Check out the cool 3 storey pagoda
It's unusual for a temple to be on the coast in South Korea, but that's exactly where you'll find Haedong Yonggungsa Temple. The temple dates all the way back to the 14th century, and there's a cool market where you can pick up souvenirs or snacks!
Colourful murals and street art
Lots of quaint shops and cafes
High above the city
Gamcheon was once run down to the point where it would have been considered a slum. However, now, it's colourful and full of lovely shops and cafes and a fabulous place to spend a few hours. Pick up a map which doubles up as a scavenger hunt!
#6 – Oryukdo Skywalk
Very romantic for couples!
Walk through the sky
Get panoramic views of the ocean
Horseshoe-shaped bridge on a cliff
Before you get onto this glass bridge, you'll be given shoe protectors, so it doesn't get dirty! If you don't stop to take pictures, you can get across the skywalk in just 5 minutes. However, you won't want to pass up the chance of some killer shots for your IG!
Have your dates picked? Read up on hostels in Seoul before you book!
#7 – BIFF Square
A great experience for film fans
Square dedicated to the Korean film industry
Palm prints of actors and directors
One of the best shopping spots in town
Dedicated to the heavyweights of the Korean film industry, Busan International Film Festival Square is a great spot if you love cinema. Check out the street from Buyeong Theatre which is adorned with the handprints of many famous stars!
Ride the longest cable car in Korea
Toboggan down Skyline Luge
5 hours from Busan
2.5 hours away is quite a trek, but Tongyeong is worth it. The pretty port is home to the longest cable car in Korea, and you can take that to get fabulous views of the sea and surroundings. Head down by taking a toboggan luge, if you really want a thrill!
Seoul has tons to do! But don't forget you can take day trips around Seoul too!
#9 – Jeonpo Café Street
A very relaxing thing to do in Busan
Some of the best cafes in Korea
Check out some boutique indie stores
Get some great shots for your IG
This area of Seomyeon is where you'll find some of the best cafes in Busan. It's a great place to relax after a morning of shopping, or just to have a cup of matcha or a latte!
Get a new perspective of Busan's landmarks
Relax on the water
Admire views of the city skyline
This 90 minute cruise is a great opportunity to feel the sea breeze and enjoy the best that Busan has to offer. Don't forget your camera as you'll be passing the Yeongdo Bridge and Saengdo Island, as well as the city skyline!
Editor's note: Save a bit of cash in Jeju City with our guide to budget hostels in Jeju City!
#11 – Taejongdae Coastal Walk
Nature lovers will enjoy this!
Some of the best hiking in Busan
Walk through tranquil woodlands
Don't miss the clifftop viewing platform
A little bit of a trek from Busan, you'll find the island of Yeongdo. And it's here that some of the best hiking trails near Busan are located. Trails are suitable for all levels of experience and fitness, and you'll get some incredible views!
Discover the history of Taekwondo
Learn from a black belt master
Smash wooden boards with your hands
If you really want to immerse yourself in Korean culture, try your hand at Taekwondo. You'll learn all the basic movements, such as punching, kicking, and blocking. By the end of the session, you'll have done enough to learn a cool certificate!
Walkway over the sea
Said to look like a dragon
First public beach in Korea
You'll have to really squint to see the dragon (and you probably still won't). However, the curved walkway is supposed to look like a dragon flying over the sea! Nevertheless, it's a lovely spot to walk over the water and get some great photos!
Looking for a deal? Our recommended budget hostels in Seoul won't break the bank!
UNESCO World Heritage Site
Ancient Capital of the Shilla Dynasty
Less than an hour away
No matter how much you fall in love with Busan, you'll want a change of scenery after a while. So, a day trip is in order then, right? Gyeongju is the ancient capital of the Shilla Dynasty and one of Korea's best known UNESCO sites. Don't miss the oldest observatory in Asia here!
#15 – Gwangalli Beach
Quieter and more laidback that Haeundae
Beautiful sunsets
Awesome light show on Gwangan Bridge
If you're looking for a beach that's a little less busy than Haeundae, perhaps Gwangalli is the one for you. At night, enjoy a spectacular light show with the Gwangan Bridge as the backdrop. If you're visiting in Autumn, don't miss the beach's fireworks festivals!
Most famous bridge in Korea
First island – mainland bridge in the country
Lifts up every day
When this bridge was first installed (as the first mainland-island bridge in Korea), people came to watch it rise and fall to let ships pass. It's an incredible sight, and one of the most famous landmarks in Busan!
#17 – Hur Shim Chung Spa
A 'cool' thing to do in Busan in winter
One of the oldest spas in the country
A favourite spot for locals
Get a traditional Korean body scrub
If you want to immerse yourself in local life, head to a spa. Hur Shim Chung Spa isn't tourist-oriented, but that's what makes it so great. Drop by this jimjilbang to check out the saunas, pools, and even get a Korean body scrub!
Want to learn about Seoul? These are the most AMAZING tours in Seoul!
#18 – Gukje Market
A must do if you love shopping
Largest traditional market in Korea
Sells a bit of everything!
Pop into Food Street for a bite to eat
Whether you want traditional Korean products, tacky souvenirs, or vintage clothes, you'll find all that and more at Gujke Market. Haggle to get the best price you can! And when you're peckish, check out the street food on Food Street!
#19 – Book Alley
Read in a cosy café
Charming locale which bookworms will love
Important historical site in Busan
One of the most magical attractions in Busan, especially for avid readers, Book Street should get a place on your itinerary. This charming and ramshackle four foot wide is lined with bookshops and cafes where you can easily spend hours whiling away your time!
Get acquainted with local nightlife
Guided visit to 4 bars and clubs
Drinks discounts
Travelling solo? Want to make friends easily? Sounds like this might be right up your street! A pub crawl will instantly get you acquainted and having a laugh with other travellers. This is one of the best ways to see the coolest nightspots in town, accompanied by a local guide.
#21 – Sajik Baseball Stadium
A great experience for sports fans
Enjoy the electric atmosphere
Take some pizza and soda in
Adopt the Lotte Giants as your new sports team
Baseball is one of the most popular sports in Korea, and watching the Lotte Giants at the Sajik Baseball Stadium is a great experience you probably wouldn't have expected before touching down on Korean soil!
#22 – Stay in a temple
Another unique thing to do in Busan
Meditate and practise mindfulness
See an important cultural site
More than 1,500 years of history
Head out into the foothills of Geumjeongsan Mountain for one of the more unusual things to do in Busan. Along the hiking trails, you'll find Beomeosa Temple, which is part of the Korean temple stay programme. That will surely help you reset and disconnect from the world!
#23 – Kim Jae Sung Gallery
One of the most important galleries in Korea
Lots of contemporary Korean artists' work shown here
Located in Marine City
For all the art lovers, Kim Jae Sung Gallery should be high up on your Busan itinerary. It's got some of the finest works by cutting edge and contemporary Korean artists in the country.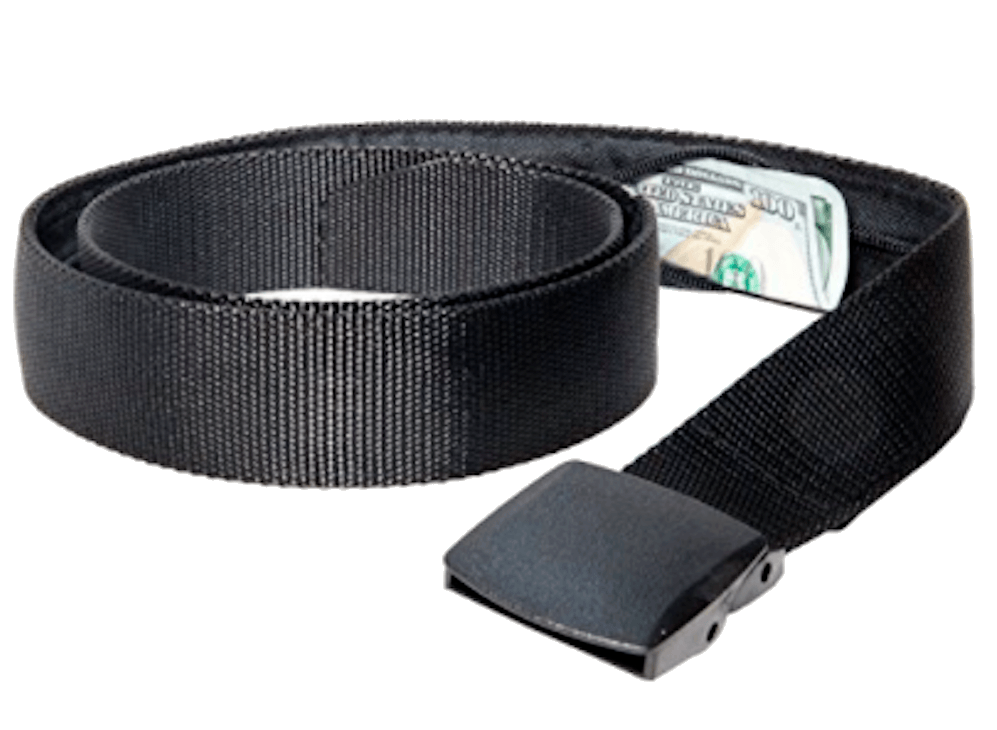 If you are traveling you should ALWAYS have emergency cash hidden on you! Security belts are great because they are affordable and can fit a ton of stuff in them (great for peace of mind!). Check out our favorite travel belt!
#24 – Busan Modern History Museum
Learn about Busan's role in the Korean War
See how Japanese influence has shaped the city
Small, compact museum
This is a great place to learn about the city, including important historical events like the Korean War. Busan's culture is heavily influenced by Japan, and this will tell you a little more about that. The museum has plenty of signage in English, so don't worry about not understanding something!
Visit the classic windmill
Get off the Korean mainland
Climb the Stairway to Heaven
The "Paradise of Korea" is hidden away on Oedo Island. Visit one of the most incredible botanical gardens in Asia and climb the Stairway to Heaven to get some awesome views. This romantic day out is about 1.5 hours from Busan!
#26 – Citizen's Park
Great thing in Busan to do with kids
Largest public space in Busan City Centre
Lots of space to relax and have fun
The skylight waterfall is awesome!
Formerly a Japanese and American army base, Citizen's Park is now a favourite spot for locals and tourists alike. There are more than 1 million trees, as well as fountains, ponds, and stages for performances. Don't miss the 25 metre artificial waterfall that has shows throughout the day!
#27 – Geumgang Mountain
Take the ropeway up the mountain
Tallest mountain surrounding Busan
Check out the fortress
Standing at 801 meters, Geumgang Mountain is the tallest surrounding Busan. A 5 minute journey on the ropeway will give you awesome views of the city! Check out the fortress, which is the largest remaining city fortress in the country!
#28 – Shinsegae Centum City
Fun for the whole family!
The largest department store in the world
Lots of activities besides shopping
Relax in Spa Land
Shinsegae Centum City is not only the largest shopping complex in Korea, but the entire world. As well as retail therapy, you can enjoy skating, golf, and a therapeutic and relaxing spa here too. It's a great place for a family day together!
#29 – Busan Cinema Centre
Home of the Busan International Film Festival
Largest cantilever roof in the world
Great spot for photos
The Busan Cinema Centre is certainly an imposing building. The sloping roof makes for some great photos, especially when it's lit up against the backdrop of the night sky.
#30 – Cimer Spa
One of the prettiest spas in Busan
Part of the Paradise Hotel
Onsite bar
We've told you about a traditional, local spa in Busan. Well, here's one at the other end of the scale! Cimer Spa is part of the Paradise Hotel, and this luxuriant spa will be an unforgettable experience on your trip. The sea views are awesome too!
#31 – Samjin Eomuk
One of the best spots to eat in Busan
Try the local fish cakes
Some even have cheese in!
A Eomuk is a South Korean fish cake. This cool spot right near the sea is one of the best places to try this tasty local delicacy. You can't miss this, especially if you're a foodie!
Final thoughts on the best things to do in Busan
So, that concludes our list of the best things to do in Busan. We hope that you've seen a few things that match your travel style, budget, and interests. Now, you just have to narrow it down to what you can fit into your holiday – unless of course, you can do all 31!
No matter who you travel to Busan with, you're bound to find the perfect activity for you. There's great hiking for outdoor enthusiasts, awesome retail therapy for shoppers, and great beaches to catch a tan. And we've hardly even got started!
If you think we've missed anything off our list, please let us know in the comments below. Have a great trip!
***Disclaimer*** Some of the links in this post are affiliate links. This means that if you book your accommodation through the site, One Weird Globe will earn a small commission at no extra cost to you. Your support helps me keep the site going :)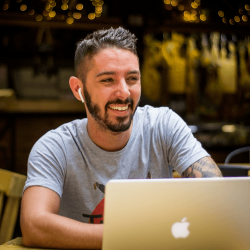 Latest posts by Aaron Radcliffe
(see all)