Scotland's gem of a city, Glasgow, is renowned for its vivacious energy and truly legendary nightlife. The people of Scotland are warm and welcoming, even if their accent can make them difficult to understand at times!
Glasgow is the perfect base to explore Scotland from. Its strategic position puts visitors at quite an advantage. Taking day trips and exploring all the gorgeous greenery, castles, and highlands couldn't be easier with Glasgow as your base.
But how are you supposed to know where to go? Look no further than our guide here of the best day trips from Glasgow.
Ready to plan your trip? Or to daydream about future adventures? Let's take a look at some of the best day trips from Glasgow—the best that Scotland has to offer.
Quick Answer: Best Day Trips from Glasgow
Best Places to Stay in Glasgow
If you're planning to take a trip to Glasgow, you may not want to sleep at the airport right? Whether you're looking for a hostel, a budget hotel, or even for more luxurious accommodations, we've got you covered.
• Best Hostel in Glasgow •
Discount for parking your car nearby!
This hostel puts you super close to the main walking street and to the train station. It's one of the most popular hostels with its cheap dorm rooms and convenient location, not to mention the parking discounts!
• Best Budget Hotel in Glasgow •
Free breakfast and recently renovated!
The Victorian House is just outside of the city center, so you can expect a nice and quiet stay. It's just around a 15-minute walk to the center. Also, a complimentary breakfast is provided that is much more than just toast and jam!
• Best Luxury Hotel in Glasgow •
The Dalmeny Park House Hotel is 10 miles SW of Glasgow. It is a stunning mansion that has been turned into an exceptionally elegant and modern hotel. There is a bistro restaurant and a huge garden.
Looking for a deal? Our recommended budget hostels in Glasgow won't break the bank!
#1 – Falkirk
Best Day Trip from Glasgow with Kids
Kelpie Statues

Falkirk Wheel

Callendar House
Take a quick 20-minute train ride from Glasgow to Falkirk and find yourself astounded by the iconic Kelpie Statues. The two giant horse statues are over 100 feet high each! If you decide to pay a small fee, you can actually take a tour inside of the statues – whoa!
Check out the Falkirk Wheel that isn't actually an amusement park ride, but a lift for boats. It is the only rotating boat-lift in the world! It raises boats an impressive 24 meters high in the air. You don't have to be in a boat to ride on the boat lift. You can do so by being part of the boat tour.
Stop by the Callendar House, a lovely 14th-century French style chateau to sample early-19th century food and to take a tour with costumed interpreters. It's free to visit and is open all year round.
Heading to Edinburgh? Save some money with our guide to the coolest hostels in Edinburgh!
#2 – Burns Country and the Ayrshire Coast
Best Day Trips from Glasgow by Car
Do the Burns Heritage Trail

Culzean Castle

Walk the Country Park's

Woodland Trails
Burns County and the Ayrshire Coast lie just 33 miles southwest of Glasgow. All you need is one day to see all the Burns sites, such as the coast and the Culzean Castle. It's definitely best done by car as there are a few miles between all the things you'd want to see.
Burns County takes its name from the beloved Scotland Poet, Robert Burns. So beloved is he, that he even has his own day of celebration: January 25 is Robert Burns day! There are many spots you can visit that are associated with Burns such as the Burns Birthplace Museum in Alloway and the Burns House Museum in Mauchline.
The Culzean Castle has a prime cliff-side location. Right around the castle, you'll find lots of greenery and manicured gardens, including a Victorian Walled Garden.
Take a stroll through the Country Park. Lots to charm and enchantment to experienced on the woodland trails.
The Best Travel Backpack EVER MADE!?!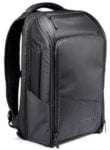 We are obsessed with backpacks – we've tried them all! And our favourite carry on backpack in the WORLD is the Nomatic Travel Backpack. This backpack has revolutionized the backpack industry and will change the way you travel forever :) Check it out here!
#3 – Arran Island
Cool get away for retirees!
Brodick Castle

Goat Fell Mountain

Go Fishing
Arran Island, also referred to as the Isle of Arran, is a small island that is covered in mountains, moorland, and beaches. Can you give me a triple 'WOW'? Reaching Arran is a simple hour-long ferry trip from Ardrossan. To get to Ardrossan from Glasgow take a 45-minute train. They run around 16 times per day, so you should be able to find a convenient time.
Brodick Castle has beautiful gardens and even waterfalls to see. They have really stepped up their visitor experience, as they now have costumed interpreters and even a Fairies and Legends trail to follow through the woodlands!
Goat Fell Mountain is the highest peak on the Isle at 874 meters. It's near Brodick Castle, so go and have yourself a little hike!
Arran island has a charming harbor and great fishing opportunities. What better way to take in the coastline than with a fishing pole in hand?
Have your dates picked? Read up on hostels in Glasgow before you book!
Great for history lovers!
Cruise down the Loch

Search for the Loch Ness Monster

Visit Urquhart Castle
You simply can't visit Scotland without visiting Loch Ness, where the legendary Loch Ness monster apparently hides deep down in the depths. This 23 miles long Loch is a lovely sight to behold. You can take an hour-long boat trip down the loch from Fort August, and you'll take in all the grandeur of the rocky ridges and the Scottish Highlands. Make sure to stop by the deteriorating Urquhart Castle too. Although it is collapsing, it was once one of the largest castles in all of Scotland!
To reach Loch Ness I definitely recommend driving yourself as if you opt for public transport, you'll take a 3.5-hour train from Glasgow to Inverness, and then a local bus from Inverness to Loch Ness. It can get a little tricky if you go the public transportation route.
Watersports and Boating

Go Golfing

Hike Trossachs National Park
Loch Lomond is best reached from Glasgow by car, as it's just a 40-minute drive from the city center. However, you can also take a train to Balloch and then hop on a cruise to the Loch.
Loch Lomond is known for being a center of boating and water sports, as it is Scotland's biggest freshwater loch. Loch Lomond also has a top-notch golf course the Carrick Golf Course at Cameron House. Fancy a round of golf on Scotland's premier green?
Hiking the trails at Trossachs National Park is a must! So is stopping by Devil's Pulpit, which is just south of the park. It is the perfect place to take a memorable photo.
Need to see more of Scotland? These day trips from Edinburgh will show you the coolest areas around.
Staying Safe in Glasgow
While Glasgow is super safe, no matter where you are traveling, you NEED to have great travel insurance. We have personally tested TONS of travel insurance companies, and World Nomads is our favorite (and most affordable!).
Fill out the form below to get a quote so you can have a stress-free time traveling around Scotland!
Best Day Trip from Glasgow by Train
Wallace Monument

Stirling Castle

Cambuskenneth Abbey
Stirling couldn't be easier to reach. A direct train will take you straight there in under an hour— easy as cake! Stirling is known for being a city of many battles, and you can spot cool monuments all around the city.
Sir William Wallace was a key figure in the Battle of Stirling Bridge, and visiting his monument is a must. The Wallace Monument is a 246-step tower. It is worth every step to the top to take in the breathtaking views!
The 12th Century Stirling Castle was constructed atop a volcanic crag and is absolutely epic to visit. The old stone structure is immense and daunting, and a fun way to spend an afternoon walking around.
Cambuskenneth Abbey is a crumbling Augustinian monastery that is an easy walk from the train station and offers lovely scenery.
Best Romantic Day Trip from Glasgow for Couples
Visit the Harry Potter Locations

Walk around Edinburgh Castle

Hike Up Arthur's Seat
Of course Edinburgh makes the list! This fairytale city that inspired J.K. Rowling's sensational Harry Potter series truly feels as if it's made of magic. While spending a few days there is best, if a day trip is all you can swing you should still absolutely go. Try to visit the Harry Potter locations if you can, and bring along your wand if you have one.
Edinburgh Castle is massive and is perched atop a hill that offers great views of the city below. The castle is a large complex filled with stone pathways, shops, and restaurants. Perfect spot to grab a romantic lunch!
If you want to do some shopping, definitely wander down the Royal Mile and admire the architecture and maybe do some shopping. However, if you are in the mood for something outdoorsy, spend some time walking up the sparkling Scottish grassy hills to check out Arthur's Seat, a small peak that offers lovely views of the city.
Lastly, reaching Edinburgh from Glasgow couldn't be easier, there are daily trains and buses that run daily and should take around an hour.
Will you also visit Inverness? Check out where we like to stay in Inverness!
A very cool and hip spot!
Inverness Castle

Inverness Cathedral

Leakey's Bookshop
To get from Glasgow to Inverness, it takes just three and a half hours whether by train or by car. The Inverness Castle is a must-see for any visitor to Scotland. The majestic castle is perched on a cliff overlooking the River Ness. While the entire castle isn't open to the public, you can still walk some of the castle grounds and walk up the North Tower for a truly incredible view!
The Inverness Cathedral is open every day to visitors. The Cathedral was built in the mid-1800s. It's an active place of worship, so if you're looking to catch a mass in this stunning structure made of red Taradale stone this is the place to do it!
Leakey's Bookshop is a true treasure. A giant second-hand bookshop that is jam-packed, ceiling to floor, with books is a great place to get lost for a few hours. For all the readers, and the bohemian spirits out there this the hippest place to be.
Hiking Trails

Be Dazzled by the Black Mount

Glencoe Folk Museum
There's climbing, mountain biking, winter sports, water sports, and much more in Glencoe. This city is a hub for mountaineering and for hiking, so definitely take to the hills! Visiting the Black Mount mountain range is particularly meaningful because it is the site of the 1692 massacre of the MacDonald clan. You don't have to climb the mountains or anything, but taking in the mind-blowing view of the mountain range is extraordinary.
The Glencoe Folk Museum is a tiny museum that illustrates what life in the past was like in the area. It is brimming with sundry items from household goods and farm tools to doctors surgical instruments! It only takes about an hour to peruse so definitely stop by and take a step back in time.
I recommend reaching Glencoe by car, as it's an easy two-hour car ride.
MUST READ! We've organized the best places to stay in Edinburgh for all types of trips!
A must do for nature lovers
Swim in the Fairy Pools

Hike up to the Old Man Rock Formation

Explore the Trotternish Peninsula
The Isle of Skye is an island just off of the Northwest coast, connected by a bridge – it'd one off the best road trips in Scotland by far. It is renowned for being picturesque and for its rugged, rocky landscape. It's Scotland's largest island. It's a gorgeous trip from Glasgow by a six-hour train ride plus a short ferry ride. Given the distance, turning your excursion into an overnighter is recommended.
The Fairy Pools, located in Glen Brittle, are deep blue magical pools that are more than inviting. Take a dip! If you would rather stick to the land, there is a large rock formation, almost a perfect pillar shape, that is called the 'Old Man.' Don't worry— it is an easy walk up to the Old Man. Even those who don't like hiking will enjoy the journey.
Definitely travel up north on the island to see explore the Trotternish peninsula and the Quiraing mountain pass. You can expect to see some of Skye's most remarkable geological landscape on the way!
# 11 – Oban
Best Cheap Day Trip from Glasgow
Climb McCaig's Tower

Dunollie Castle

Ganavan Sands
Oban is known for being the seafood capital of Scotland. It is also a charming Victorian coastal town with a port that offers connections to Mull, Skye, and the Hebrides islands. Climbing McCaig's tower is a great sunset or sunrise activity as it promises superb views of the islands of Kerrera, Lismore and Mull.
Only a 20-minute walk from the city center, Dunollie Castle is a small ruined castle that has some lovely gardens and an outdoor cafe that sells local produce. It's a gentle climb up to the castle, so enjoy the walk and the views.
Ganavan Sands is a peaceful series of sand beaches in Oban. The largest beach at the end of the coastal road is used for many water sport activities. Or if you'd rather, simply enjoy the scenic coastal walk to Dunstaffnage.
Oban is the perfect town to take a day trip, as it's just a two hour and twenty-minute drive, or a three-hour train ride from Glasgow. The trains are frequent, running around ten times per day. The train is the best way to travel there, as it goes through the Trossachs National Park. Expect gorgeous views from your train window!
Enjoy your stay in Glasgow! Check out our guide for what to do in Glasgow while you're there!
Iona Abbey

Duart Castle

Tobermory Distillery
The Isle of Mull is about a 4-hour drive from Glasgow, but expect to take a fun 45-minute ferry ride from the port in Oban. The Isle of Mull is known for its mysterious and dramatic sites. One of which is Iona Abbey.
Iona Abbey is situated on the Isle of Iona, just off the Isle of Mull. It is one of the oldest Christian religious centers in all of Western Europe. Iona Abbey's genesis was when St. Columba arrived in 563 AD. Admire the abbey church, as it is a good illustration of architecture from the 13th to 16th centuries. Also, make sure to see the four iconic high crosses!
Duart Castle is positioned on top of a high crag, so of course, the views are going to be phenomenal! It's a 700-year-old castle that was the seat of the Clan Maclean. You can tour the grounds and learn about the clan. Make sure to plan on having lunch in their charming tea room.
Visit the Tobermory Distillery, a small distillery that doesn't mass produce their spirits. Everything is done with care and you can sample almost anything for free!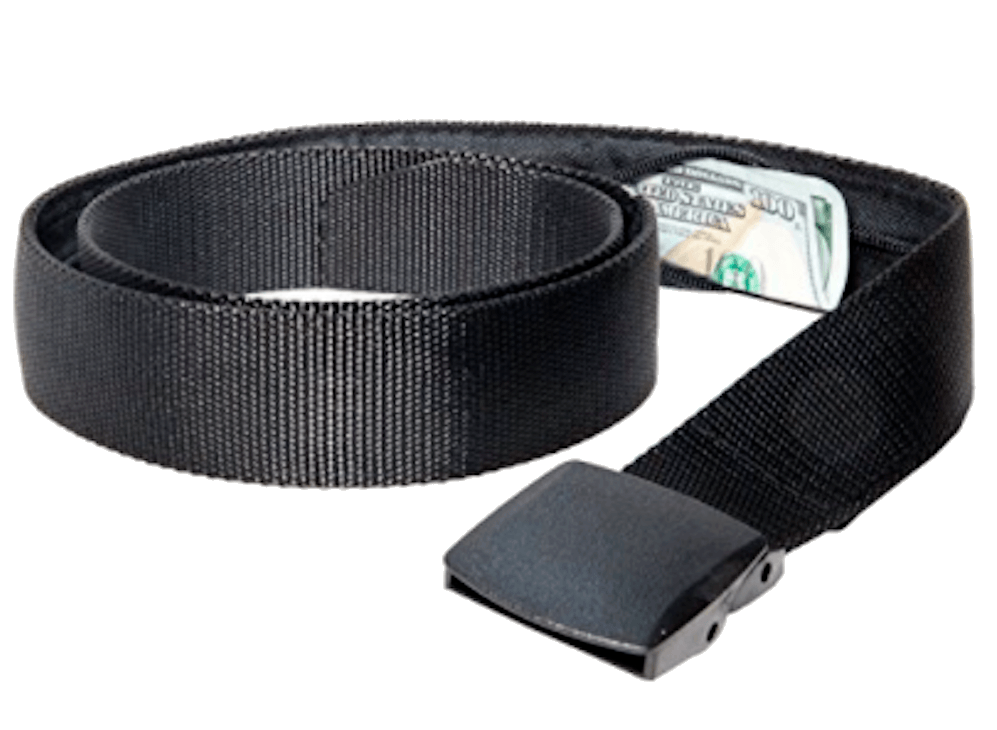 If you are traveling you should ALWAYS have emergency cash hidden on you! Security belts are great because they are affordable and can fit a ton of stuff in them (great for peace of mind!). Check out our favorite travel belt!
#13 – Fort William
Skiing

Ben Nevis Distillery: Whiskey Tour

Hike the Great Glen Way
To get to Fort William, you can take a three-hour train ride or you can hop in your car and drive just two and a half hours.
Skiing down the Nevis Mountain Rage in Fort William is a must. The ski resort is known for skiing in the winter season, December through April, and for biking in the summer months. There are also opportunities for tree-climbing and gondola rides.
Check out the Ben Nevis Distillery to sample some traditional Scottish Whiskey! A bonus is that they have highland cows in their parking lot, so if you are in need of a good photo their parking lot is the go-to spot.
You definitely can't hike all Great Glen Way in a day trip! It's a 125km trail that leads from Fort William to Inverness. However, taking a few hours to meander up the path will prove both stunning and satisfying!
Going to Edinburgh? This guide on fun stuff to do in Edinburgh hits all the highlights!
#14 – Glenfinnan
Glenfinnan Viaduct (Hogwarts Express)

Walk along Loch Shiel

Climb the Tower of the Glenfinnan Monument
Glenfinnan is about a three-hour drive from Glasgow. There is also a train that will take you there that will take about 4.5 hours. The top attraction in Glenfinnan is the Glenfinnan Viaduct that is better known as the location for the filming of the Hogwarts Express in the Harry Potter movies!
Walk along Loch Shiel and bask in it's an air of mystery. Surrounded by the Scottish Highlands, it's a beautiful place to have a picnic!
The Glenfinnan Monument is a tall tower that was built in tribute to those who died fighting the Jacobite cause. You can walk the tower's stairs to take in the views of the Highlands and the Loch below!
#15 – Pitlochry
Anybody and Everybody will LOVE this day trip!
Pitlochry Festival Theatre

Salmon Ladder

Walk the Pitlochry Paths
Pitlochry is a picturesque Victorian town that sits along the River Tummel. It is known predominantly for it's infamous Pitlochry Festival Theatre. If you're visiting in the summertime, check out their season of shows online to experience one of the best theatres in Scotland.
Plan on making a quick stop at the Pitlochry fish ladder, which is on the River Tummel. This fish ladder helps salmon travel upstream during the breeding season. Watching the fish wiggle and jump against the current is a sight to behold!
Pitlochry walks are on a very popular network of paths that go all around the area. There are a plethora of well-traveled paths from the 9.5km Craigower path to the 6km Moulin path.
Reaching Pitlochry is quite simple by car or by train, taking well under 2 hours to get between the two.
Want to learn more about Edinburgh? These are the most AMAZING tours in Edinburgh!
Bonus Trip! – Isle of Lewis
Great for a quiet getaway!
Stone Circles

Butt of Lewis Lighthouse

Whale Bone Arch
The Isle of Lewis can be reached by a quick 55-minute plan ride, or by driving approximately 8 hours. Although it's quite a trek from Glasgow, it's worth traveling the distance. The Isle of Lewis is rich with ancient history. Visit the ancient stone circles and be blown away by the magical atmosphere. There are many different standing stone circles on the island, so you'll have many opportunities to feel goosebumps rise on the back of your neck!
Visit the Butt of Lewis Lighthouse and keep an eye out for otters and eagles on the way. Quite unique, it is made out of red brick and remains unpainted.
Check out the Whale Bone Arch, one of the most unusual monuments on the isle. It is an arch made out of the lower jaw bones of a Blue Whale. The Whale wasn't killed especially for the bones, the whale was already dead and was beached in 1920.
Conclusion to the Best Day Trips from Glasgow
As Glasgow is a city simply buzzing with life, it's good to take a step outside the city once and a while and breath in the fresh Scottish air. Scotland has more to offer visitors than just concerts, nightlife, and shopping – so pick a city, or two, or twelve to explore on your trip!
Whether you want to walk the Pitlochry Paths or swim in the Fairy Pools, the land outside of Glasgow is yours to explore.
***Disclaimer*** Some of the links in this post are affiliate links. This means that if you book your accommodation through the site, One Weird Globe will earn a small commission at no extra cost to you. Your support helps me keep the site going :)
Latest posts by Lily Allen-Duenas
(see all)