Home to the famous Fringe Festival, stunning architecture and a whole host of heritage and history, Edinburgh is Scotland's interesting and easily explorable capital.
But just on the doorstep of Edinburgh are plenty of places to see, the Scottish Highlands and Lowlands to explore, the fascinating Borders area, and the stunning lochs of this country.
So with this handy guide to the best day trips from Edinburgh, we've sorted through some of the best places you can visit in one day from the Scottish capital, from couples' getaways to family jaunts.
With plenty to see by train from Edinburgh, too, there's a lot to pack in using this storied city as a base.
Editor's note – looking for a place to stay in the Scottish capital? Check out our 15 best hostels in Edinburgh!
Quick Answer: Best Day Trips from Edinburgh
Best Places to Stay in Edinburgh
With its castle, cobbled streets and funky Fringe Festival, we're all for staying in Edinburgh. Getting around via taxi can be a little pricey though, so basing yourself in walking distance to bus stops and train stations is a good option for getting out and about.
• Best Hostel in Edinburgh •
Consistently top rated hostel
Practically right next door to Edinburgh Castle itself, this fun loving hostel is a great place to base yourself in the city if you're a solo traveller. The staff are friendly, the social events never end, and there's even a lovely lounge with its own fireplace. Great, clean facilities, too.
• Best Budget Hotel in Edinburgh •
It's in a historic Georgian building and the rooms are comfy and stylish. Those are the first points for this budget hotel in Edinburgh. There's also a chilled lounge-bar to hang out in and a continental breakfast on offer each morning. Cairn Hotel is an easy walk from Princes Street and other popping parts of the city.
• Best Luxury Hotel in Edinburgh •
Wow! Now this is something. The best luxury hotel in Edinburgh has easily got to be The Balmoral for the building alone. It's even got its own clock tower! Needless to say, staying here is all about enjoying 5-star dining and all the comforts and ornate decor that money can buy. Plus it's literally ON Princes Street, which is a plus for location.
#1 Best Day Trips from Edinburgh –North Berwick
Day Trips from Edinburgh by Train
Perfect for birdwatching

Seaside beach fun

Nature on the Forth islands
Located on the shore of the Firth of Forth, North Berwick is 25 miles northeast of Edinburgh. The seaside town is a popular destination for holidaymakers because of its two sandy bays.
It's an easy train ride from Edinburgh to North Berwick, taking just over half an hour (plus it runs every hour).
A top day trip from Edinburgh by train, there are plenty of attractions in the town of North Berwick, from spending time on the golden sands of the beaches to having fun in the tide-filled paddling pool on East Sands Bay.
There are also two golf courses here, as well as the ruins of a 14th-century fortress, Tantallon Castle.
But if you'd prefer to see some of the more natural scenery of this town, then hop on a boat to the nearby islands of the Forth. Famously Base Rock Island has a busy bird colony with puffins and gannets calling it home. If you want to learn more about the seabirds, the Scottish Seabird Centre (located near the harbour) is a great place to visit.
The Best Travel Backpack EVER MADE!?!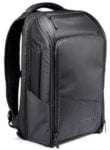 We are obsessed with backpacks – we've tried them all! And our favourite carry on backpack in the WORLD is the Nomatic Travel Backpack. This backpack has revolutionized the backpack industry and will change the way you travel forever :) Check it out here!
#2 – Scottish Borders
You might get to ride a steam train

Incredible scenery

Explore the rural Lowlands
This is one of the nicest day trips from Edinburgh by train that you could ever make, helped by the fact that it's (sometimes) by steam train, which makes it a novel and unique experience. Otherwise, it's a high-speed train that's a 55-minute ride.
So, take the train from Waverley Station in Edinburgh to Tweedbank (there are frequent departures) in the Scottish Borders and take in the incredible Lowlands scenery, a dramatic and stark landscape of jutting hills and sloping valleys.
Summertime is the time to come when Scotrail put on special timetables for the steam train. And once in Tweedbank, you can enjoy walks in the scenic countryside along the River Tweed. But getting the high-speed train allows you to stop off along the way. The Scottish Borders is a beautifully scenic area and there are eight mainly rural stations you can hop off at to explore the quaint towns and villages.
For the train journey alone, this is easily one of the best day trips from Edinburgh by train – made even better when you can get the steam train!
Edinburgh is incredible! There are tons of things to do there!
#3 – Linlithgow Palace
Great for history lovers

Beautiful building

Easy train journey
A simple journey from the Scottish capital, it's just 20 minutes from Waverley Station to Linlithgow Station – and then a mere 300-metre stroll to the beautiful Linlithgow Palace itself.
This historical site dates back to the 12th century but is mainly known for being the home to the Scottish monarchs during the 15th and 16th centuries. It was burned down in 1746.
However, today the palace is well maintained and looked after and is an interesting place to wander around. It's so close to the city that it's actually a great half-day trip from Edinburgh, leaving you more time to do even more things in and around the area.
You could combine this trip with a visit to the 15th-century parish church of St Michael – one of the best surviving medieval buildings in Scotland.
In the summer months, you can even get a tour of Linlithgow Palace from some of the 6 and 7-year-olds from the nearby primary school – super cute!
Once you've booked, check what there is to do in Inverness!
#4 – Dunfermline
Interesting architecture

Links to the Scottish royals

Easy train ride
From Edinburgh's Waverley Station the train to Dunfermline Queen Market Station takes a mere 40 minutes. Part of Fife, Dunfermline is famous for its incredible 11th-century abbey which is also a royal mausoleum for the Scottish Crown: 8 royals are buried here, including 7 kings – the most famous being Robert the Bruce.
The abbey is one of the best examples of Scott-Norman monastic architecture, making it a unique slice of the country's history. The abbey's in-depth, complex past will fascinate history enthusiasts who will enjoy a tour of this interesting building.
The rest of the town of Dunfermline is also rich in history and boast a wide selection of notable historic sights. You can visit the birthplace of Andrew Carnegie here which is now a museum dedicated to the life of this historical figure. The Pittencrieff Park, a large area with plenty to explore and space to walk around, there is even a peacock enclosure.
The town is the heart of Scotland's royal and monastic history, you can even visit the cave where Saint Margaret used to bathe the feet of the poor.
Check this out – Our guide to the best hostels to stay in Inverness!
#5 – Burntisland
Beachside fun

Lots of history

Summer events
Set on the northern shore of the Firth of Forth, Burntisland is an easy drip from Edinburgh by train. Though there's history and culture to explore here, this town is known for its award-winning beach.
Best viewed in the summer months, Burntisland Beach comes complete with rock pools to explore and a seaside park as well as a beautiful stretch of sand, too – all of it backdropped by a volcanic plug – a huge hill 193 metres tall.
You can go on a tour to discover what historical sights are on offer around town. These include Rossend Castle, which has a history spanning all the way back to the early 12th century! Even the Romans used the natural harbour here in AD 83.
Also occurring in summer is the town's traditional Summer Fair, which is a great chance to get a glimpse of tradition in the area and enjoy a lively atmosphere; this town also hosts the second oldest highland games in Scotland, too.
For golf fans, Burntisland is also home to the 10th oldest golf club in the world and, you'll be happy to know, visitors are welcome.
Need to save money? Check out the cheapest hostels in Edinburgh!
Staying Safe in Edinburgh
While Edinburgh is super safe, no matter where you are traveling, you NEED to have great travel insurance. We have personally tested TONS of travel insurance companies, and World Nomads is our favorite (and most affordable!).
Fill out the form below to get a quote so you can have a stress-free time traveling around Scotland!
Romantic Day Trips from Edinburgh for Couples
Stunning scenery

Learn about the 'Braveheart' history

Visit Scotland's biggest loch
Enjoy a day out in the stunning and scenic Scottish Highlands as you travel from Edinburgh to the richly historic Stirling, most famous for its castle. Here you can learn about the times of William Wallace, (perhaps the one thing Scotland is famous for!) and his link to the surrounding area.
On this day trip from Edinburgh for couples, you can enjoy a stroll around the historic city streets that surround Stirling Castle. You can even walk up to 246 steps of the spiral staircase to the top of the Wallace Monument, to take in amazing views of the city and out across the Forth Valley.
Afterwards, head past Loch Lubnaig towards Loch Lomond itself in the dramatic Trossachs National Park, where you can soak up the vista and learn about Scottish history.
You can stop off at more incredible viewpoints, especially the An Ceann Mor at Inveruglas, before finishing off your romantic day trip from Edinburgh in the Highlands walking around the shores of the biggest loch in Scotland: Loch Luss.
There's so much to do in Scotland! So you won't run out of things to do in Glasgow!
Visit the famous Loch Ness

Learn about the history of Glencoe

Enjoy astounding Highlands scenery
Famous the world over, Loch Ness is a must-see destination when you're in Scotland. And thankfully, on a day trip from Edinburgh to the world-renowned loch, you can travel through some of the most beautiful and dramatic scenery that Scotland has to offer.
You'll pass through the wildlife-filled, boggy landscapes along the moors and visit the incredible Glencoe. The rolling green glen, nicknamed Glen of Weeping, was the site of a massacre in 1692, but it's now a peaceful slice of the Scottish Highlands, complete with waterfalls and trails that lead to craggy peaks.
You can learn about the area's history at the Glencoe folk museum, located inside a collection of 18th century thatched cottages.
Continue on your journey past Ben Nevis itself, the UK's tallest mountain, until you reach the icon that is Loch Ness. The amazingly deep freshwater loch, surrounded by lush hills, is the ideal spot for lunch. Keep an eye out – you may even be able to spy the Loch Ness Monster itself!
Need to see more of Scotland? These day trips from Glasgow will show you the coolest areas around.
Great for whisky lovers

Incredible scenery

Try a hearty pub lunch
If Scotland's known for one thing and one thing only, that would be its whisky. The national drink is a favourite of distinguished drinkers the world over. So fans of this wonderful tipple will no doubt want to learn more about how it's made and discover some of the historical sights related to the drink.
On this romantic day trip from Edinburgh for couples find out more about where Scotlands 'Water of Life' is made at the Glengoyne Distillery, where you can also experience for yourself the simple process of how barley is turned into whisky.
Following that, enjoy a scenic drive to Loch Lomond for a classic pub lunch (and maybe a beer or two), and then make your way to another whisky hotspot: Deanston Distillery on the banks of the River Teith.
Set inside a former cotton mill, this quirky distillery has some interesting processes and produces some equally interesting flavours of whisky. You can sample some of the good stuff, learn about the stories and flavours of the area, and then make your way (more sleepily) back to Edinburgh after a day packed full of good food, good scenery and good drink.
P.S. – These are the top areas to stay in Edinburgh, Scotland!
Travel through charming countryside

Charming town to explore

Plenty of history to learn about
The ancient town of St Andrews in the Kingdom of Fife attracts many visitors. You can spend a charming day exploring the area on a romantic day trip from Edinburgh for couples.
On your way to this historic town, you and your other half can stop off at the old village of Aberdour, where you can snap a few pictures of the picturesque surroundings.
Continue on your day trip from Edinburgh through quaint, pretty villages until you come to the supremely romantic and charming town of Anstruther. Here you can spend your time simply strolling around the town or visiting the Scottish Fisheries Museum.
Leave via Crail and arrive in St Andrews just in time for a spot of lunch.
This town has a whole lot to offer. Enjoy some delicious food along its cobbled streets and take your time exploring medieval buildings, visiting the impressive cathedral and the ruins of the caste.
St Andrews is also the home of the oldest university in Scotland – and for you romantics out there, it's the place where Prince William met Kate Middleton!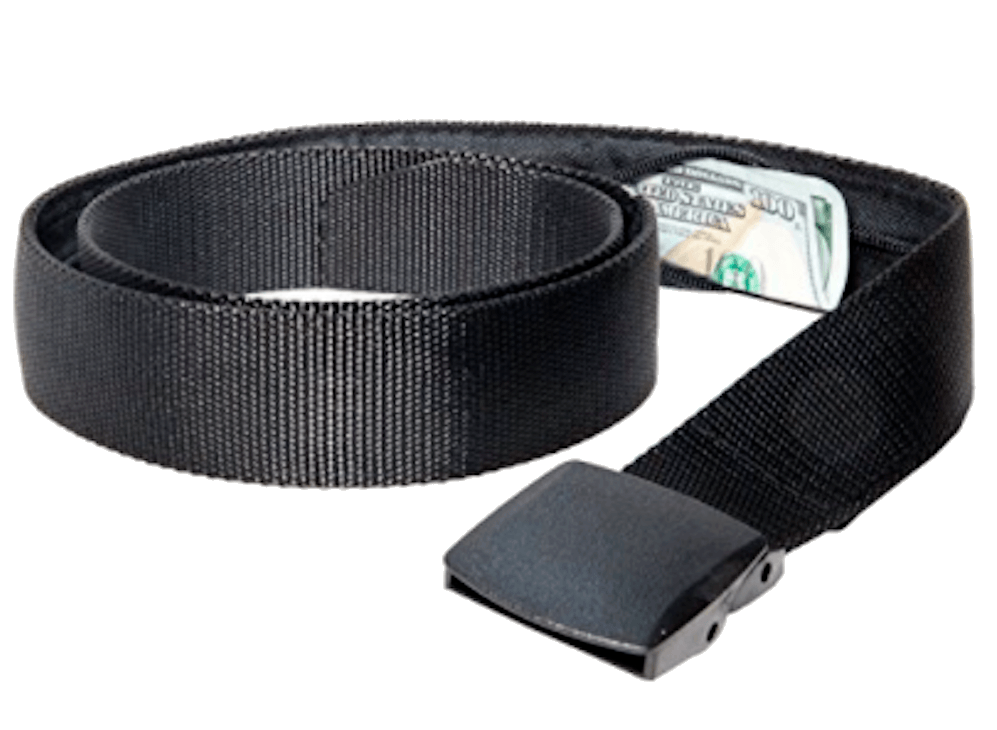 If you are traveling you should ALWAYS have emergency cash hidden on you! Security belts are great because they are affordable and can fit a ton of stuff in them (great for peace of mind!). Check out our favorite travel belt!
Day Trips from Edinburgh with Kids
Plenty of history

Explore the outdoors

Scenic trip
Kids love the outdoors. So this day trip from Edinburgh with kids will be just perfect for you and your family. Visiting the Scottish Borders will give them a chance to learn about history plus get out into nature as well.
Leave Edinburgh and make your way across the Scottish Lowlands with views across the Tweed Valley and the Eildon Hills and head to historic Melrose. This magnificent Borders village is where you can your family can explore the abbey.
Founded by the Cistercian Order, who were very well acquainted with the Knights Templar themselves, here you can enjoy tales of the abbey and how Robert the Bruce's heart was brought back from the Crusades!
Away from the gruesome history, you can head for a spot of lunch before checking out the 15th century Roslyn Chapel – famously part of the Da Vinci Code. Learn about the myths and legends behind this building and discover the whereabouts of the holy grail.
This is a fantastic day trip from Edinburgh for families, full of stories and mystery, and you'll be back in the city in time for dinner!
MUST READ – These are Glasgow best hostels (for all budgets!)
Visit England across the border

Learn about ancient Roman history

Run around and play outdoors
There is so much history to learn about in Scotland, but Hadrians Wall (actually located in England) just about tops the list: the chance to learn about 2,000 years of history, the chance to run around outside and get to grips with the Roman army itself!
Spend the day exploring the area that the might of Rome just couldn't conquer, now a collection of small quaint towns near the Border. Jedburgh is just 12 miles north of the Border itself and is an exciting place to visit, with its small, narrow lanes as well as the remains of an old Augustinian abbey – a symbol of power for over 900 years.
Stop off afterwards at the present day Border between Scotland and England, which has remained unchanged for 700 years!
Continue onwards through the ancient forests of the Northumberland National Park and then you'll come across Hadrians Wall itself. Pretend you're a Roman foot soldier on duty as you walk along the walls in isolation… And watch out for the barbarians who might invade from the north.
You may even bump into a fellow Roman soldier or two on this exciting day trip from Edinburgh for kids!
See the hidden gems of Edinburgh! With the best tours and sights in Edinburgh!
Toss the caber

Hear bagpipes playing

Experience an ancient tradition
Known throughout the world, the Scottish Highland Games are unique to Scotland and make for a fun and fascinating day trip from Edinburgh with kids in tow. And what's more, you can choose to experience the games in one of 10 locations. It's a great opportunity a 900-year-old tradition!
The Highland Games are a test of the different clans of the Scottish Highlands as they battle each other not in fights but in different sporting events to prove who is the greatest clan.
Watch as the athletes throw hammers, go head-to-head in the tug of war, and famously toss the caber.
But there's not just sports to entertain you and your little ones. There are also whole displays of Highland dancing as well as bagpipe competitions. Each one of the games is packed full of its own charm, character and local traditions.
See the fun of the games on this amazing day trip from Edinburgh for families!
#13 – Alnwick Castle
Learn to be a WIZARD!

Explore the ancient castle

Discover a world of witchcraft and wizardry
If you're a fan of Harry Potter, your trip to Edinburgh would not be complete without a visit Alnwick Castle. Of course, this castle on the Anglo-Scottish border has a whole wealth of history itself – it dates back to the 5th century AD!
But what brings the crowds these days is the School of Witchcraft and Wizardry. That's right, if you haven't got your letter from Hogwarts yet, don't worry just get your broomstick and your wand at the ready. On this day trip from Edinburgh with kids, your little ones (and you as well) can learn to become witches and wizards!
The castle itself is actually the filming location for the first instalment in the Harry Potter movies, The Philosopher's Stone – as well as The Chamber of Secrets, too.
You can learn to fly in the Outer Bailey – the same place they do in the film – and learn the rules of Quidditch, the wizarding sport.
Watch out for the exact spot where Ron crashed the Weasley family car in the Inner Bailey and creep out of the Lion's Arch towards Hagrid's cabin and the Forbidden Forest…
This incredible day trip from Edinburgh for families is sure to be one that you never forget!
Final Thoughts on the Best Day Trips from Edinburgh
There is an amazing amount to see and do in Scotland and all in easy reach of the beautiful capital city itself. You are going to be spoilt for choice for fun days out on your trip to Edinburgh that you'll never be bored.
Step back in time on a fun day trip on the Scottish railway, romance your other half whilst sipping whiskey in the highlands and get your kids (and yourself) enrolled in Hogwarts itself!
We hope you'll find day trip from Edinburgh that's perfect for you.
There is always somewhere beautiful to explore, something interesting to learn about and fun to be had in Edinburgh.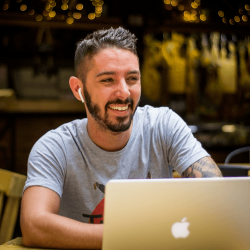 Latest posts by Aaron Radcliffe
(see all)