Deciding on the best things to do in Glasgow can be overwhelming simply because there is so much to do! As Scotland's second largest city, Glasgow is teeming with culture, history, adventure, and sport.
From world-renowned museums and exceptional whiskey-tasting experiences, you'll have memories for a lifetime! The following guide on what to do in Glasgow includes help on picking the best places to stay and a variety of quirky, fun and memorable activities and tours!
The bustling city's predictably rainy weather doesn't stop locals and travelers alike from exploring the city from top-to-bottom so pack your rain jacket and get ready for an adventure!
Our Favorite Places to Stay in Glasgow!
Glasgow is a large city, and so it is incredibly important to choose your Glasgow accommodation wisely, making sure that you are close to the hot spots. Some of the best areas to stay include Glasgow city center, Finnieston, and the West End.
The Coolest Hostel in Glasgow
Perfectly located in the city center
Near main transportation points
McLays Guest House is the perfect hostel for travelers on a budget wanting to stay in the heart of the city! The vibey hostel has everything that you need, including free breakfast and city maps!
A Great Budget Hotel in Glasgow
Funky and comfortable decor
Next to Central Train Station!
Motel One Glasgow offers guests a comfortable stay in the city center. The budget hotel is a great affordable option for travelers wanting a central location with a touch of funk.
The Best Luxury Hotel in Glasgow
Fitness center available
Near many popular attractions
Moxy Glasgow Merchant City offers a luxurious experience with great design and extra comfort! The hotel is conveniently located near popular attractions including the Glasgow Cathedral and Glasgow Square.
Now, on to fun things to do in Glasgow.
The Best Travel Backpack EVER MADE!?!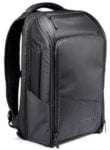 We are obsessed with backpacks – we've tried them all! And our favourite carry on backpack in the WORLD is the Nomatic Travel Backpack. This backpack has revolutionized the backpack industry and will change the way you travel forever :) Check it out here!
• The 31 Best Things to Do in Glasgow •
Behind-the-scenes of Celtic Football Club
Great for sports fans!
Book a guided tour
A great thing to do in Glasgow for sports fans, a visit to the Celtic Football Club gives travelers exclusive behind-the-scenes access to the club's boardroom, tunnel, dressing rooms, and dugout.
A guided tour of the stadium also offers enriching historical information about the club and previous players!
Not traveling 4-star? These cheap hostels in Glasgow won't disappoint you!
#2 – Marvel At Glasgow Cathedral
One Of The Best Free Things To Do In Glasgow
Free entry
Marvel at the magnificent architecture
Incredible historical and cultural experience
Located within walking distance to the city center, the Glasgow Cathedral is an iconic attraction in the city due to its fascinating history, spectacular architecture and photographic opportunities!
One of the last standing medieval cathedrals in the United Kingdom, Glasgow Cathedral is one of the novel things to see in Glasgow!
Recommended Article: Looking for the best hostels in Edinburgh? Check out our EPIC Guide!
#3 – Visit The Necropolis
Creepiest Thing To Do In Glasgow At Night
Free guided tour available
Located adjacent to Glasgow Cathedral
Fascinating gothic architecture and sculptures!
The Necropolis is Glasgow's famous 37-acre cemetery which holds over 50,000 graves! The free guided walking tours promise a memorable experience as you learn about gothic architecture and sculptures.
If you want an extra-daring experience, visit the Necropolis after dark for an added eerie atmosphere.
Taste authentic Scottish Whiskey!
Discover how whiskey is made
Enjoy a varied whiskey experience
Learn to drink whiskey as the locals do and discover the wonderful world of Scotland's finest single malt.
Visit a variety of different whiskey bars and learn about how the drink is made at a distillery with a tour for a double (or triple) distilled experience!
Set in Renaissance-inspired Athenaeum Theatre
Explore the Rock Shop
Indulge in an iconic menu!
With a special menu created for kids under 10, a visit to the iconic restaurant dedicated to rock music is a great activity for the whole family!
After you've enjoyed a delectable meal, make sure that you pop into the Rock Shop and browse the restaurant's vast collection of rock-honoring memorabilia!
Glasgow is great! Glasgow's hostels are great too!
Explore music hot spots
Visit various dive bars
Discover flagship concert halls
Enjoy an entertaining guided walking tour along Glasgow's notorious music mile which showcases some of the best musical hot spots!
Listen to secret stories of rock legends, music festivals, and concert halls. Don't forget to pop into the various local bars and pubs along the route!
#7 – Kelvingrove Art Gallery and Museum
Free entry
Explore 22 galleries
A changing program of temporary exhibitions
Opened in 1901, the Kelvingrove Art Gallery and Museum is arguably Glasgow's most popular tourist attraction. It boasts stunning Spanish-baroque architecture and several exhibition halls!
Open daily, this is an attraction not to be missed and promises a day of fun for the whole family.
#8 – Shopping in Buchanan Street
Glasgow's shopping district
A broad variety of stores
A perfect escape from the rain
If you love to discover what the local stores have on offer, then you need to add a shopping spree in Buchanan Street to your agenda.
Indulge in several shopping bags, or explore the various trinkets and gifts available along Glasgow's central stretch of shops.
Taste award-winning beers
Experience the local craft beer scene
Hear the story of William Harley
If you are not a whiskey fan, or even if you are, then you have to taste Scotland's other famous alcoholic beverage – beer. A guided tour is the best way to experience the fascinating history of Scotland's beer scene!
Stop at some of Glasgow's best beer bars and hear the authentic love story of the city's affair with beer.
Will you be in Edinburgh a while? Here's your guide to the top day trips from Edinburgh for exploring the area!
#10 – Visit The Riverside Museum
A Must-Do For History Buffs!
Discover Glasgow's rich history
Locomotives and vintage cars
Interactive art displays
The Riverside Museum is an award-winning transport museum with over 3,000 objects on display! Exhibitions range from skateboards and locomotives to prams, cars and even a Stormtrooper.
The museum also boasts impressive interactive art displays that tell the enriching stories behind the objects.
#11 – Explore the West End
One Of The Most Beautiful Places To Visit In Glasgow
The most beautiful area in Glasgow
Boasts stunning architecture
Full of character!
The West End is loved as the most breathtaking area in Glasgow and is set up for a magical experience!
Full of its own character and personality, the area is a great retreat for those looking to get swept away in stunning architecture an intimate cafes!
Short on time in Glasgow? Doesn't matter we have trips from Glasgow you can do in one day!
Capture breathtaking backdrops!
Document your time in Glasgow
Hire a professional
It's always great having wonderful pictures to show your family and friends from your recent trip, but even better when you are in them!
Hire a professional photographer to freeze your magical moments in front of exquisite backdrops for the ultimate Glasgow travel portfolio!
#13 – Pop-In At Glasgow Science Centre
The Ultimate Experience For Kids!
Teaches and entertains children
World of science and technology
IMAX cinema and planetarium
Glasgow's Science center promises a day of fun for both adults and children alike. With a specially dedicated exhibition for kids under 7, the center has something for everyone.
From state-of-the-art interactive exhibitions, the IMAX cinema, and the planetarium, the science center is the epitome of where science and technology meet!
Find unique murals!
See works by local artists
Lively cultural experience
Glasgow is filled with amazing street art wall murals that tell fascinating stories of both past and present. The best way to discover these pieces by well-known local artists is with a tour.
As you discover famous street art pieces, you'll also learn about the vibrant culture that led to the wonderful works of art.
Inverness is Big! Don't be overwhelmed though, check out our no-stress guide to where to stay in Inverness!
#15 – Relax At Kelvingrove Park
All ages will love this spot!
A great retreat
Urban haven
Spot red foxes!
Most pleasant when the sun is out, Kelvingrove park offers the ultimate peaceful escape from the bustling city.
Covering 85-acres, the urban haven is home to various rare animals such as red foxes! If you're lucky, you may even catch a glimpse of them as you enjoy the tranquil natural beauty.
Explore old Glasgow
See Scotland's oldest working brewery
Visit Glasgow's popular attractions
The heritage walking tour is a great way to tick off many iconic attractions at once. Sights on the trail include the Cathedral, the Necropolis, Ladywell, and the oldest working brewery in Scotland.
This tour is great for history-lovers who want a focused experience of Glasgow's heritage.
#17 – Book A Ticket At Royal Conservatoire of Scotland
For Music and Drama Fanatics!
Musical theatre, dramas, and pantomimes
Modern auditorium
Incredible performing arts venue!
Hosting over 500 performances per year, the Royal Conservatoire of Scotland is one of the best performing arts venues in the United Kingdom.
Have a look at their online box office and see which shows are on during your time in Glasgow, and book your spot to avoid disappointment!
Vintage 1966 bus driving tour
Includes afternoon tea
Several convenient start times
Jump on board a vintage 1966 Routemaster bus for a driving tour and afternoon tea experience. Catch incredible sights of Glasgow from a comfortable seat as you enjoy a quirky ride through the city.
With a delectable selection of scones, sandwiches and tasty cakes, you'll warm up on a cool winter's day in no time!
#19 – Explore The People's Palace And Winter Gardens
One Of The Most Important Sites In Glasgow
Free entry
Set in historic Glasgow Green
Stunning architecture and grounds
A visit to the People's Palace and Winter Gardens is one of the best ways to learn about the history of Glasgow as it shares glimpses of life in Glasgow during the 18th to the 20th century.
The house features a collection of artifacts and photographs, and the beautiful grounds make for stunning photographs!
Will you also visit Edinburgh? Check out where we like to stay in Edinburgh!
Edwardian architecture
Goya and El Greco masterpieces
History and culture
Pollock House shares a fascinating glimpse into the upper-class Edwardian lifestyle of luxury. At its prime, the house was home to 48 servants who looked after only three residents!
Discover the many different historical artifacts and magnificent works of art by renowned artists such as Goya and El Greco.
Not sure where to start when you arrive? Our article on things to do in Edinburgh can help you schedule your days!
#21 – Tour Glasgow School of Art
Learn about Rennie Mackintosh
Recently restored building
Architecture and design
The Glasgow School of Art is also open to the public to enjoy an hour-long tour which describes the life and work of the famous artist, Rennie Mackintosh.
The incredible artist was an all-around designer, giving Glasgow a name for architecture, painting, and interior design!
Iconic Scottish poet
18th-century history
Explore ancient Scottish village
Walk a mile in the 18th-century poet, Robert Burns', shoes as you visit the museum filled with hands-on and interactive activities dedicated to the iconic Scottish poet.
Get transported back in time as you explore an ancient Scottish village of Alloway for a truly cultural and historical experience!
#23 – A Performance At SSE Hydro
Things To Do In Glasgow This Weekend!
Multi-purpose indoor arena
Music and events
Incredible live performances
The SSE Hydro is a hub for entertainment in Glasgow. Constantly featuring a variety of exceptional musical performances and events, the SSE Hydro offers an epic experience!
Depending on when you visit Glasgow, you may be in luck and find a performance right up your alley! You can check out their schedule here.
Interactive scavenger game
Challenges and trivia
Gamified tourism
What better way to discover Glasgow than to enjoy a fun and interactive game involving a zombie apocalypse?
Starting in Glasgow Square, this alternative experience offers an interesting and memorable way to discover Glasgow.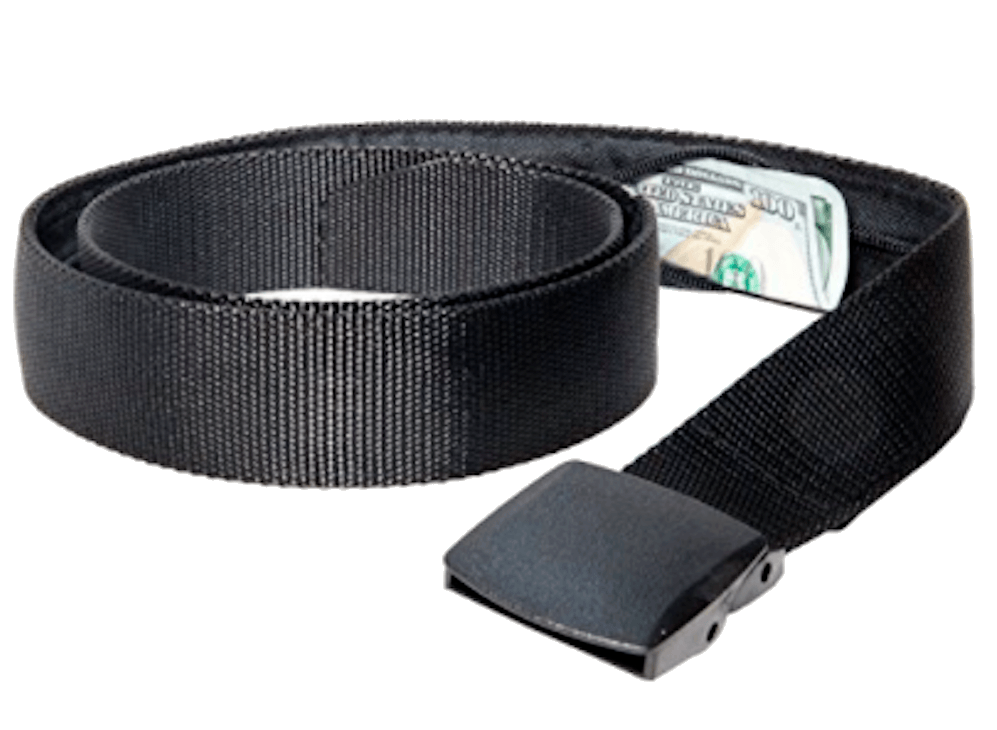 If you are traveling you should ALWAYS have emergency cash hidden on you! Security belts are great because they are affordable and can fit a ton of stuff in them (great for peace of mind!). Check out our favorite travel belt!
#25 – Try Out An Escape Room
One Of The Best, Fun Things To Do In Glasgow!
Channel your inner detective
A popular activity for locals
A team activity
Another gamified experience, escape rooms have become an increasingly popular activity across the United Kingdom and is a favorite thing to do for locals in Glasgow.
Channel your inner detective and work as a team to solve puzzles and unravel clues to escape the venue!
Tranquil experience
Stop at Maryhill Locks
Two-hour canal cruise
Enjoy a two-hour cruise on the Glasgow side of the canal and enjoy a tranquil escape from the bustling city!
Relax as the boat navigates along the canal and see how many Kingfishers you can spot! This is a great experience to unwind and see a different side of the city.
#27 – Take Photographs Of The City Chambers
Free guided tour
Step into another century
Pack your camera!
The City Chambers are an incredible work of architecture and design that is unparalleled! The stunning promises to blow your mind!
Make sure that you pack your camera for the free guided tour which will share insights about the building and its purpose.
Scottish Football Museum
Scottish Football Hall of Fame
Multiple tour times available
Hampden Park, home to the Scottish National Football Team is one of the top things to see in Glasgow for any sports fan.
See the player's tunnel, dressing rooms, and dugout as well as discover the depths of Scottish football history in the museum!
Walking tour
Operated by Invisible Cities
A personal approach to the city
Discover Glasgow from the perspective of a local and hear their heartfelt story. Invisible Cities trains people who have been affected by homelessness to be tour guides.
Hear fascinating stories of hangings, police, and parts of your guide's personal experience in the city!
#30 – Be Fascinated At Hunterian Museum
One Of The Best Cheap Things To Do In Glasgow
The oldest museum in Scotland
Permanent and temporary exhibitions
Free entry
In a city full of fascinating museums, you simply have to make the effort to visit the Hunterian Museum, located on the campus of the University of Glasgow.
While admission to the Museum and adjoining Zoology Museum is free, special exhibitions can cost you as little as USD $6!
Visit top landmarks
Get personalized tips
Get a guided tour
Glasgow is a fascinating city, and what better way to experience it than on a guided walking tour? On this tour, you'll get up close to the city's main attractions such as the People's Palace and the Cathedral!
Get personalized tips from your guide on how to make the most of your stay and other top things to do in Glasgow.
Final Thoughts
Glasgow is filled with so many cultural, historical and fun things to experience! All that is left for you to do is to book your flight, pack your bags and start exploring the fascinating city – ticking off each item on the list as you go.
If Glasgow whets your appetite for more of a Scottish adventure, be sure to check out our choice of hostels in Edinburgh and book your ticket to the next Scottish haven!
***Disclaimer*** Some of the links in this post are affiliate links. This means that if you book your accommodation through the site, One Weird Globe will earn a small commission at no extra cost to you. Your support helps me keep the site going :)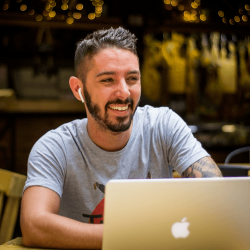 Latest posts by Aaron Radcliffe
(see all)