Edinburgh, the capital city of Scotland, is a charming city filled with beautiful architecture, cozy cafes, and historic buildings. Trying to decide what to do in Edinburgh might seem a little overwhelming. But not to worry, we've come up with a helpful list that has something for everyone!
We've decided to bypass the usual top 10 things to do in Edinburgh and give you 31 ideas instead! This list will provide you with plenty of options to keep you entertained your whole trip. Here are some of the best things to do in Edinburgh Scotland.
Our Favorite Places to Stay in Edinburgh, Scotland!
Choosing an accommodation that fits with your plans is essential to guaranteeing you make the most out of your trip to Edinburgh, Scotland. Here are some really cool places to stay when you visit Edinburgh.
The Coolest Hostel in Edinburgh
Right next to Edinburgh Castle
Vibrant and friendly atmosphere
Located smack-dab in the city center, you can't beat the location of this hostel! You'll have all the amenities you need: self-catering kitchen, lockers, free WIFI, social area, and much more!
A Great Budget Hotel in Edinburgh
Comfortable and clean
Next to public transport
Rooms at GPO Hotel are spacious and modern. Each room has a tea/coffee maker, private bathroom, and TV. You'll have everything you need to make your stay in Edinburgh as comfortable as possible.
The Best Luxury Hotel in Edinburgh
Great location
Kind and helpful staff
This luxury hotel is ideally located just meters from Edinburgh's historic Old Town area. Guests will enjoy a spa and wellness center, fitness center, on-site bar, room service, and more!
The Best Travel Backpack EVER MADE!?!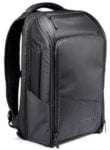 We are obsessed with backpacks – we've tried them all! And our favourite carry on backpack in the WORLD is the Nomatic Travel Backpack. This backpack has revolutionized the backpack industry and will change the way you travel forever :) Check it out here!
• The 31 Best Things to Do in Edinburgh •
#1 – Climb Arthur's Seat
Perfect for nature lovers
Situated within Holyrood Park
Surrounded by walking paths
Gorgeous vantage points of Edinburgh
Arthur's Seat is an extinct volcano dating back 2,00 years. Visiting this attraction is rated as one of the top things to do in Edinburgh.
Walk around this large grassy hill and relax with nature. Or, take the 2-hour round trip hike to the top for stunning views of the city.
Over 100 interactive, hands-on illusions
Your ticket is good all-day
Kids will love it here
Nothing is as it seems at Edinburgh's World of Illusions. Experience 5 floors packed full of interesting and interactive illusions. Check out the Camera Obscura, a live moving image of Edinburgh, projected through a periscope.
Travel up to the rooftop terrace and enjoy panoramic views of the city. Fun for all ages and perfect for the whole family!
Recommended Article: Looking for the best hostels in Edinburgh? Check out our EPIC Guide!
Learn Scottish history
Visit the National War Museum
Scotland's leading tourist attraction
A trip to the Edinburgh Castle is a must-do when visiting the city. Learn the rich history of this iconic castle and marvel at the impressive architecture.
Once inside the castle you can take a free 30-minute guided tour. Hear about Scottish monarchs, see the Crown Jewels, and enjoy panoramic views of Edinburgh!
Want to take Edinburgh to the next level? These incredible tours in Edinburgh will leave you speechless.
Whiskey tasting and storytelling
Listen to Scottish folklore
Private group event
Listen to traditional Scottish storytelling and learn the significance of whiskey in Scotland. This tour combines two unique elements of Scotland into one fun-filled evening.
Enjoy four classic single malt Scottish whiskeys, served next to tasting cards to help you better appreciate and understand the flavors.
Glasgow is great! Glasgow's hostels are great too!
See where J.K. Rowling drew inspiration
Meet fellow Harry Potter fans
Small group setting
Enjoy a magical Harry Potter themed walking tour! Follow your guide through the streets of Edinburgh; the city that inspired JK Rowling to write her famous books.
Visit the cafes and hotel where parts of the series were written. This is a must-do in Edinburgh for Harry Potter fans!
Explore Old Town Edinburgh
Tour led by a historian
Entertaining and educational
Explore the hidden gems of Edinburgh on an informative historical walking tour! Go where the tour buses can't as you follow your feet on a unique journey through Edinburgh's past.
Learn about the city's fascinating past. Discover the culture, crime, and politics of this Scottish capital as you walk the Old Town district.
Experience Edinburgh's nightlife scene
Meet fellow drink enthusiasts
Receive free drinks and drink deals!
Meet fellow travelers and experience Edinburgh's vibrant nightlife! Follow your professional party guide to Edinburgh's best bars and nightclubs.
You'll receive half-priced pints, 3 free shooters, and a complimentary glass of whiskey! A pub crawl is one of the best things to do in Edinburgh on the weekend!
Will you be in Edinburgh a while? Here's your guide to the top day trips from Edinburgh for exploring the area!
Escape the busy streets
Enjoy scenic views of the coast
3 to 4-hour guided tour
Escape the hustle and bustle of the city and enjoy a scenic bike tour. Cycle to some of the city's most picturesque locations.
Bike along the Innocent Railway Path, pass the Scottish Parliament building, visit Arthur's Seat, and more! See the best of Edinburgh outside the city center!
Glasgow is spectacular! Especially since you can take day trips to see the whole region!
Baroque-style palace
Extravagant and imposing architecture
Mary Queen of Scots' historic chambers
Admire the stunning Palace of Holyroodhouse, the Queen's official residence in Scotland. Marvel at the picturesque ruins of the 12th-century Holyrood Abbey, explore the opulent state rooms and visit the lavish palace gardens.
An audio-guide will narrate your tour while you admire the stunning 360 views of your surroundings!
Inverness is Big! Don't be overwhelmed though, check out our no-stress guide to where to stay in Inverness!
#10 – Take a Free Walking Tour
Tours run daily
Guided tour in a group setting
Perfect for first-time visitors
Free walking tours around Edinburgh are a great way to learn the layout of the city and become acquainted with the main areas.
Ask your tour guide as many questions as you'd like as you walk through the city streets. You'll receive insider knowledge about Edinburgh from a local perspective!
Visit Edinburgh's most haunted locations
Tours take place at night
Enthusiastic and costumed tour guide
This adults-only ghost tour will be sure to get your blood-curdling! Visit Edinburgh's most haunted graveyard, and go below the streets to the Edinburgh Vaults.
Uncover true and terrifying tales of murder, ghosts, and torture! Not for the faint-hearted, this is one of the scariest things to do in Edinburgh!
Personalized tour from a local
100% customizable itinerary
2-8 hour duration
Discover the real Edinburgh – through the eyes of a local! With this unique tour option, you'll be able to fully customize your day.
After booking, your host will contact you and ask you questions about your ideal day exploring Edinburgh. Follow your like-minded guide around the city as they unveil your personal itinerary!
Learn Edinburgh's culinary history
Sample traditional Scottish food
Sip on Scottish whiskey
Explore Scotland's food culture with a food tour! Indulge in unique delicacies such as haggis, venison chorizo, and Scottish cheeses. Sample Scottish whiskey and Edinburgh gin.
Enjoy a super secret dish, only revealed at the end! Your tour will conclude with traditional tea and scones. Treat your taste-buds with a food tour!
Will you also visit Edinburgh? Check out where we like to stay in Edinburgh!
Explore the ships 5 decks
Free audio handset tour
Gain insight into the British Royals
Visit the Queen's former floating royal residence, the Royal Yacht Britannia! Enjoy a leisurely go-at-your-own-pace tour around this historic vessel.
See the State Apartments, Royal Bedrooms, and more! Enjoy a rare glimpse into the private lives of the British Royal Family.
Not traveling 4-star? These cheap hostels in Edinburgh won't disappoint you!
Taste beers from across Scotland
Visit Edinburgh's best bars
Learn about Scotland's beer culture
Learn the history of beer in Edinburgh and sample the city's tastiest craft beers with this fun tour! Learn the science of brewing beer and discover Edinburgh's craft beer scene.
This walking tour is fully guided and groups are limited to 12 people to provide for a more personalized experience.
Tour the underground vaults
Costumed guide sets the mood
Spooky and eerie tour
Learn about the darker side of the city by exploring Edinburgh's Underground Vaults!. Descend below the streets of Old Town to the dimly-lit vaults that date back to the early 18th-century.
Hear tales of crime, murder, and horror in an area of the city many considered to be haunted.
Journey through Scottish history
Professional cast
Enjoy two underground rides
A show at the Edinburgh Dungeon is one of the coolest things to see in Edinburgh. Live actors recreate scenes of important Scottish historical events using special effects and immersive 360 sets.
You'll feel like you're stepping back in time with a visit to this unique Edinburgh attraction.
Once you've booked, check what there is to do in Glasgow!
Stunning views of Edinburgh's skyline
Bar onboard to purchase drinks
See marine wildlife
Take a boat cruise on the firth of forth, an estuary of Scottish rivers. You'll sail past the iconic Forth Railway Bridge, the island of Inchcolm, and the 'three bridges.'
Cozy up onboard in the heated observation lounge with a drink or sit outside on the outdoor decks.
Comedy ghost bus-tour
Refurbished vintage double-decker bus
See Edinburgh's creepiest locations
Enjoy a comedy horror bus-tour through Edinburgh! Admire famous monuments while your theatrical conductor entertains you with stories of murder and mystery.
This is one of the coolest and creepiest Edinburgh things to do. Travel through Old Town and New Town and visit the city's most eerie sites.
Hidden beneath the city streets
Secret chambers and passageways
An archeological mystery
Explore the mysterious hand-carved chambers of Gilmerton Cove. This location has been baffling archeologists and investigators for over 300 years, who still don't know the origin of this site.
See the different rooms with rock-hewn tables, chairs, and passageways. Hear theories of why this secret underground site was created.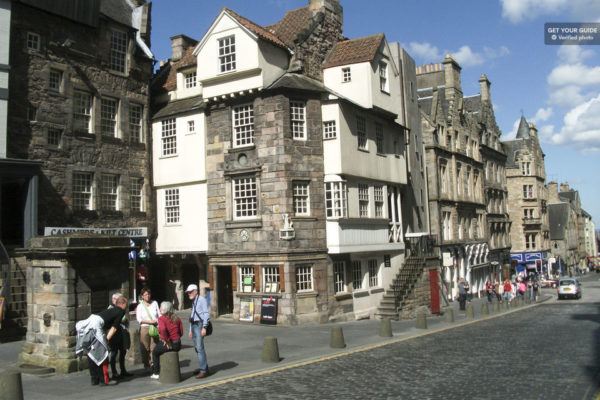 Learn about the Scottish Reformation
Solve the mysterious portrait puzzles
Well-maintained
Visit one of Edinburgh's original medieval buildings, the John Knox House. Tickets are only USD $7.75! Walk in the footsteps of the houses' famous inhabitants.
See the contents of a time-capsules found buried inside the walls! An audio guide will help you learn the history of the house.
#22 – Visit Edinburgh's Christmas Markets
A 'cool' thing to do in Edinburgh in winter
Runs late-November to early-January
Christmas events, activities, and souvenirs
German and Scottish themed market
Get into the holiday spirit with a trip to Edinburgh's famous Christmas markets! Take part in all things Christmas themed.
You'll find delicious food and drinks, fairground-style games, and a variety of ride options. This market is fun for all ages and perfect for the whole family!
#23 – Peruse Edinburgh's Iconic Royal Mile
One of the best things to do in Old Town Edinburgh
Great historic street
Something for everyone
Beautiful architecture
If you're looking for fun things to do in Edinburgh, check out the Royal Mile. This touristy street is lined with, shops, eateries, and tourist attractions.
You could spend all day on this lively street. This is a great place to pick up all your Scottish souvenirs, including Scottish whiskey and shortbread!
Tour Old Town Edinburgh
Learn about whiskey from a local
Taste 4 Scotch whiskeys
If you're a fan of whiskey and visiting Edinburgh, Scotland make sure to book a whiskey tasting tour! Not only will you sample the finest whiskey in Scotland, but you'll also learn the history of whiskey from a knowledgeable expert.
Taste your way through the different whiskey regions of Scotland with this fun and informative tour.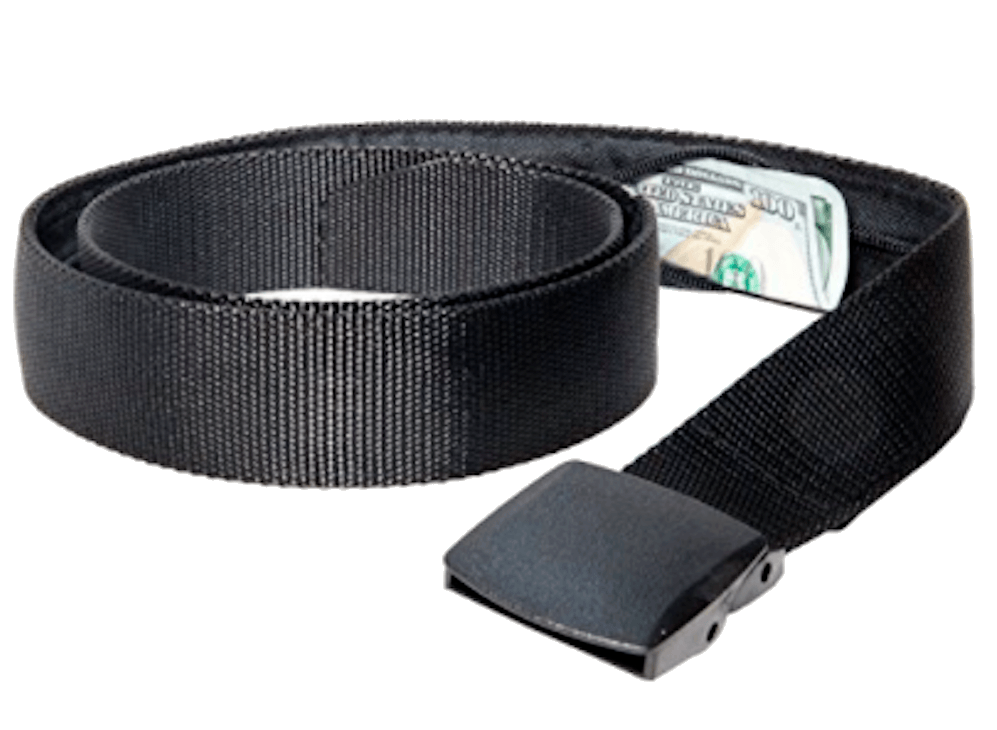 If you are traveling you should ALWAYS have emergency cash hidden on you! Security belts are great because they are affordable and can fit a ton of stuff in them (great for peace of mind!). Check out our favorite travel belt!
Lots of historical information
Covers witchcraft from 1590-1690
Visit mysterious sites in Edinburgh
Explore the history of witchcraft in Scotland on a Witches of Edinburgh Tour. See real human remains used for an ancient ritual and visit Edinburgh's oldest Wicca shop.
Learn the history and culture of witchcraft from your expert tour guide. This is definitely one of the most unique Edinburgh tours you can take!
#26 – Visit the Museum of Childhood
One of the best free things to do in Edinburgh
Large collection of children toys
Well curated museum
Located on the Royal Mile
The Museum of Childhood in Edinburgh is filled with toys and playthings from generations past. See toys spanning from the 18th – 21st-century.
Perfect for all ages, adults can indulge in a sense of nostalgia and kids can appreciate a museum filled with toys!
#27 – Visit the National Museum of Scotland
Perfect for museums-lovers
Entrance is free!
Large and well organized
Lots of kid-friendly exhibits
Journey through the history of Scotland and take in the wonders of technology, science, art, and nature! There's something for everyone to enjoy.
The museum is well organized and filled with interactive exhibits fun for all ages. Visit The Museum of Scotland, Edinburgh's premier cultural institution!
#28 – See the Stunning St Giles' Cathedral
Gothic-style architecture
Admission is free
Located on Edinburgh's Royal Mile
This beautiful cathedral dates back to the late 14th-century; it is dedicated to Saint Giles, the patron saint of Edinburgh
This cathedral is beautiful from the inside, out! Go inside and marvel at the colorful stained glass windows, detailed architecture and stunning religious relics. Entrance is free but donations are encouraged.
Historical underground tour
Character guided tour
Well preserved site
Explore Edinburgh's history beneath the Royal Mile on a tour of the Real Mary King's Close.
This tour takes you underground to properly experience what life was like for everyday people living in Edinburgh in the 18th century.
Learn about the terrible plague outbreak that ravaged the city as you explore the forgotten closes of Edinburgh.
#30 – Take in the Views from Calton Hill
One of Edinburgh's main hills
Fantastic views of Edinburgh
Large public grassy hangout
Calton Hill has large grassy slopes and stunning panoramic views of the city. The top of the hill is easily accessed, a staircase found at the base offers a quick 5-minute walk to the top.
It is frequented by both locals and tourists, the perfect spot to come on a sunny afternoon and enjoy a relaxing reprieve with nature!
#31 – Relax at the Royal Botanic Garden
The perfect place to enjoy nature!
Free admission
Bring a picnic and relax
Cafe, visitor center, and public toilets
This large public park is full of amazing flowers, plants, and grassy lawns to relax on. Enjoy a quiet reprieve away from the hustle and bustle of the city.
Stroll around the gardens on the numerous walking paths and enjoy the simple beauty of nature.
Conclusion
Edinburgh is a lovely city full of culture, history, and rich heritage. It has a relaxing vibe but excitement can easily be found around every street corner. We hope you enjoyed our list of activities and sights to check out when visiting Edinburgh.
Whether you're traveling for a day, a week, or you're on a stay-cation, there's an activity for every type of traveler! From history to monuments and museums, when you're trying to decide what to do in Edinburgh, Scotland, this list will have all your main attractions covered!
***Disclaimer*** Some of the links in this post are affiliate links. This means that if you book your accommodation through the site, One Weird Globe will earn a small commission at no extra cost to you. Your support helps me keep the site going :)
Latest posts by Clair Ricketts
(see all)