The sun-kissed island of Kos bobs in the Aegean Sea just waiting to be discovered. Home to gorgeous beaches, ancient monuments, and mountain landscapes, it's got a little bit of everything for your vacation.
And you don't just have to stay on Kos. The island's port is within easy reach of volcanoes, chilled-out fishing villages, and even the Turkish mainland. You're sure to never get bored either on or off this paradise island!
To help you plan and make the most out of your holiday, we've compiled this list of the best things to do in Kos. Whatever your travel style, budget, or interests, we're sure that you'll find something that piques your interest. So, let's jump straight in!
Our favourite places to stay in Kos!
Kos is really small, measuring 8km by 40. There are a lot of places to stay in such a small area though! We've picked 3 places in Kos Town, the most popular area on the island.
The Best Budget Hotel in Kos
In a quiet, residential area
Relaxing garden and terrace
This cool hotel is set in a residential area, so it's not too noisy at night. It's just a couple of minutes' walk to the beach too, so you're in a great location!
The Best Mid Range Hotel in Kos
Close to the beach
Outdoor pool
Another great location, close to the centre of Kos Town and Lambi Beach. Spend some time in the outdoor swimming pool or chilling on the loungers around it!
Don't stay in the city too long! Take one of these great day trips from Kos to see more of the area!
The Best Luxury Hotel in Kos
Private beach
Complimentary breakfast
This five star luxury hotel has its own private beach so you can escape the crowds. It's close to a number of the town's attractions, and there is a tour desk if you want to go further afield!
The Best Travel Backpack EVER MADE!?!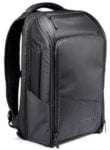 We are obsessed with backpacks – we've tried them all! And our favourite carry on backpack in the WORLD is the Nomatic Travel Backpack. This backpack has revolutionized the backpack industry and will change the way you travel forever :) Check it out here!
• The 31 Best Things to Do in Kos •
The largest accessible volcano in Europe
5 hour ferry journey
Scores of gorgeous beaches
Just 1.5 hours from Kos on the local ferry, you'll find Nisyros Island. It's one of the most popular day trips from Kos as you can discover the largest accessible volcanic crater in Europe. Incredibly, the volcano is still active!
Let's simplify this! Here are our favorite areas to stay in Kos!
Remains of a temple
Dedicated to the God of medicine
The Hippocratic Oath was written here
You don't have to leave the island to have an incredible time in Kos. And Asklepieion is one of the most popular sites on the island. The remains of the temple, which dates back to the 5th century BC, are a tribute to the Greek god of Medicine, Ascelpius!
Visit the highest point on the island
Go off road
Get some awesome views!
Mount Dikaos towers over the villages of Kos, with its summit being at over 800m. The roads up there are mostly gravel tracks and pretty inaccessible. Unless, of course, you're in a Land Rover with an expert local guide! A really cool and adrenaline-packed day out.
#4 – The Ancient Agora
Architecture fan? You'll love this
One of the largest Agoras in Greece
Dates back to the 4th century BC
Check out numerous different buildings
The Ancient Agora has had to be rebuilt several times, thanks to earthquakes. So, it's hard to tell which bits are from the 4th century and which were added later. Nevertheless, it's an impressive site, and the info boards will help you work your way around!
Before your trip, find out about Santorini's best hostels!
#5 – Paradise Beach
Great thing to do in Kos with kids
One of the best beaches on Kos
Inflatable play area for kids
Water sports for adults
Paradise Beach is on the southwest corner of the island and it's a place for the whole family to enjoy. Kids will be delighted with the inflatable play area (during high season at least). Mum and dad can relax on a sun lounger, or take a banana boat out if they're feeling adventurous!
Enjoy traditional Greek food
Swim in clear blue waters
Visit 3 gorgeous islands
This awesome day trip will allow you to see 3 of the prettiest Dodecanese Islands close to Kos. Sail through the natural fjord on Kalymnos, take a swim off Plati islet, and explore the tiny Pserimos Island where just 15 families live. Lunch and drinks are provided!
Small group tour
Experienced instructors
See the Aegean sea's marine life
If you want to try your hand at diving, there's no better time than your vacation to Kos. Experienced instructors can help you get comfortable in the shallow waters if it's your first time. The crystal clear waters are perfect for spotting fish and octopuses!
Editor's Tip: make friends by staying at a cool hostel in Mykonos!
Sulphur hot springs by the sea
Relax in the therapeutic waters
Avoid waiting for a taxi
After hiking or walking in Kos, you'll have had a great time, but you'll sure be tired. Opt for a change of pace by visiting Therma Natural Spa Beach, where you can rest any aching limbs and muscles! This round trip tour means you can miss out on expensive local taxis too!
Want your own villa? The coolest villas in Kos will blow your mind…
Dine at a traditional taverna
Watch the sunset from Zia
Sample Greek wines
Greek cuisine is one of the most beguiling and delicious in the Mediterranean. Don't miss your chance to try stuffed vine leaves, moussaka, and baklava in a gorgeous setting with views of the sea! And of course, you'll get to enjoy a glass of wine too!
Recommended Article: Looking for the best hostels in Athens? Check out our EPIC Guide!
Don't forget your passport!
Travel to another country
Just 50 minutes from Kos port
Kos is closer to mainland Turkey than Greece, and in just 50 minutes you can be on an entirely different continent, never mind country! Bodrum used to belong to Ancient Greece and was the city of Halicarnassus. So, historians and country counters alike will love it!
#11 – Agios Stefanos Beach
Another of Kos's photogenic beaches
Get photos of Kastri Islet
White sand, pebbles, and turquoise waters
Agios Stefanos is not only one of the most beautiful beaches on Kos, but the whole of Greece. Rent a peddle boat to get over to the islet of Kastri, where a small church still stands. You can see the remains of some early Christian Basilicas on the beach too!
#12 – The Plane Tree of Hippocrates
One of the best free things to do in Kos
In the centre of Kos Town
Hippocrates supposedly taught students under this tree
One of the most popular sites on Kos
Legend has it that Hippocrates taught his students under this tree. Or at least, its descendant since this one is only 500 years old! It's a cool place to check out in Kos Town, and an easy one for your itinerary. Visits shouldn't take any more than 10 minutes!
#13 – Casa Romana
36 room villa south of Kos Town
Discovered in the 1930s
Restored to its former 2,000 year old glory
This unique building is a great representation of what life was like for the wealthy on Kos 2,000 years ago. It's very well labelled, so you'll know what's original and what has been restored.
Editor's Note: You can have a great time in Mykonos staying at one of the top party hostels!
Learn about mountain life in Zia
Highest settlement on the island
Great sunset views
Zia's location on the slopes of Mount Dikaos means it has a lot going for it. It's a great spot to start your hike, and if you stay in the village itself, you'll see traditional life. The sunset views each night are splendid, and your photos will guarantee you some new Insta followers!
#15 – Roman Odeon
History buff? You'll love this
Dates back to the 2nd century
Still used as a summer music venue
Originally a music conservatory and meeting place
If you've visiting Kos in summer, check out the events calendar for this place. Even if you don't know the musicians playing, it's a pretty spectacular location for a gig! The 2nd century Odeon is also a cool place to learn more about the island's history.
#16 – Western Archaeological Zone
One of the most important sites in Kos
Opposite the Roman Odeon
A range of ancient buildings
Easily accessible from Kos Town
Following on from the Odeon, you can easily combine these two activities as they're right next to each other! The Western Archaeological zone boasts remains of a stadium, churches, bathhouses, and an ancient gymnasium! Some of the sites date back to before Christ!
Stay close to the action! We have an article specifically for the best hostels near Athens Airport!
#17 – Antimachia
A charming and traditional Greek village
Has a 14th century Venetian Castle
Superb views of the island and sea
An easy trip from Kos Town (or a great place to stay), Antimachia is a traditional Greek village. Make sure you head to the Old Chapel before checking out the Venetian Castle. The views of the sea from both town and castle are absolutely awe-inspiring!
#18 – Aquatica Water Park
Very fun for families
Get a thrill on one of the flumes
Awesome views of the Dodecanese and Turkey
Playground for kids
Another great day out on Kos, if you're travelling with kids, is Aquatica Water Park. There are some cool flumes where you can get some serious speed, or you can just relax in one of the pools. Kids will be delighted with the water playground. Just remember the sunscreen!
#19 – Plaka Forest
Nature lovers will enjoy this
Escape the relentless Mediterranean sun
Bring a picnic for lunch
See the peacocks strutting their stuff
Just west of the airport, you'll find Plaka Forest which offers an experience unlike any other on the island. A volunteer keeper watches over the tame cats and peacocks that call this lovely and cool place home. It's a great escape from the sun!
Will you be in Athens a while? Here's your guide to the top day trips from Athens for exploring the area!
#20 – Tigaki Beach
Views of Pserimos Island
Plenty of traditional tavernas
Stay the night
This long and sandy beach is one of the most popular in Kos. It's not hard to see why – there is a wide selection of both places to eat and places to stay. Spending the night is a great idea as you can watch the sun go down before the flickering lights of Kalymnos make an appearance!
#21 – Palio Pili
One of the more unique things to do in Kos
Discover an abandoned village
A great place to visit if you have a car
Awesome panoramic views
A cholera epidemic in the 1830s meant that the village of Palio Pili was abandoned, and it has a mysterious atmosphere. Incredibly, this was the capital of the island from the 11th to 19th centuries! There's a Byzantine castle where you'll get awesome views across the Dodecanese and to Turkey!
#22 – Folklore Museum
In the town of Kefalos
Lots of traditional artefacts
Learn about the island's history
The intricate artefacts on display at the Folklore Museum in Kefalos are just an introduction to the island's history. You can see how the island's people lived through different periods of history, and about agriculture, which is still the backbone of the island's economy. As well as tourism, of course!
Why are you visiting Corfu? Find out where to stay in Corfu based on what you want to do there!
#23 – Agios Ioannis Monastery
Another awesome attraction near Kefalos
Surrounded by lush, green forest
Spectacular sea views
Agios Ioannis (St. John in English) is quite revered on Kos. This monastery dedicated to him is one of the prettiest religious buildings on the island. The traditional blue and white architecture is very photogenic, especially with the green forest or sea view in the background!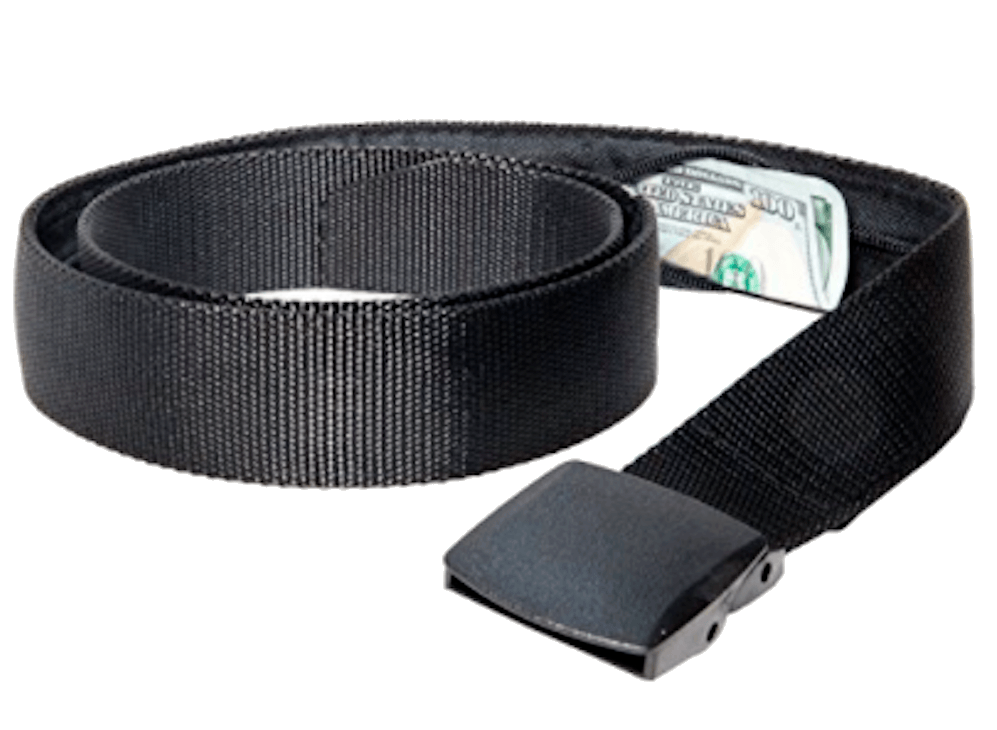 If you are traveling you should ALWAYS have emergency cash hidden on you! Security belts are great because they are affordable and can fit a ton of stuff in them (great for peace of mind!). Check out our favorite travel belt!
#24 – Castle of the Knights of St. John
One of the best things for history buffs to do in Kos
A 15th century castle
Guarded the harbour from the Ottoman Empire
Explore the ancient ruins
It may not have been successful in protecting Kos from the Ottoman empire, but it's still a pretty cool place to visit. Also known as Neratzia Castle, there are some incredible examples of spolia here. That is, early examples of recycling building material!
#25 – Ottoman Mosques
One of the best things to do in downtown Kos
See the remnants of 400 years of Ottoman rule
Awesome examples of Islamic architecture
Two mosques remain on the island
Obviously different from the traditional Greek churches of the island, the Ottoman mosques are beautiful examples of architecture under Turkish rule. Check out Nefterdar Mosque in Eleftherias Square and Hanji Hasan Mosque in Lotzia Square!
#26 – Aghios Vasilios International Theatre
A must do for culture vultures
Old abattoir converted to a theatre
Performs shows every summer
Actors and musicians come from all over the world
One of the more unique and cool things to do if you're visiting Kos in the summer is catching a show by these guys. Their main performance area is the old abattoir in Kos Town, but this international performance troupe also do shows in villages and castles around the island!
#27 – Alyki Wetlands
A must do for birdwatchers
See flamingos during the winter
More than 200 species of birds
Formerly a salt flat
The main reason to head to Alyki Wetlands is to witness magnificent pink flamingos, who call the island home from October to March. The other 215 species of bird that live in the area don't look quite as impressive next to these guys, but twitchers will love it!
#28 – Amallos Windmill
One of the coolest landmarks in Antimachia
Hear stories from the owner of a mill
One is still active and produces flour
Just over 100 years ago, Kos had 40 operational windmills and watermills. Now that number is just one, and it's in the village of Antimachia. If you're lucky, you might meet the mills owner who will share stories about the island with you!
#29 – Archaeological Museum, Kos Town
Learn more about the island's archaeological history
Get other sites from this list explained
Lots of historical artefacts on display
Kos has Ancient Greek, Roman, and Ottoman history just to name a few… But at the archaeological museum in Kos town, you'll even manage to find some prehistoric artefacts! This is a great place to get a broad overview of the island's ruins – especially if you don't have time to visit them all!
#30 – Agios Theologos Beach
Our last beach recommendation… promise!
Remote and weather-beaten coast
One of the best sunsets on the island
Kos has a lot of beaches and we don't want to leave any of the best ones off! Agios Theologos offers something a little different. It's remote, weather-beaten, and there are waves. However, close to the shore, it's ideal for wading. It's a private beach so you'll have to pay for a sun lounger, but it's cheap!
#31 – Drink some Natur
One of the best cheap things to do in Kos
A really tasty refreshment
Local soft drinks
Made using fresh citrus juice
If you want to support the local economy, put down that can of Coke and pick up a Natur instead. This soft drink is made from fresh citrus juice and has been on sale all over the island for the last 60 years. It's so successful thanks to how cool and refreshing it is!
Final thoughts on the best things to do in Kos
So, that concludes our list of the best things to do in Kos. We hope that it's given you a better idea of how to make the most of your holiday! We're sure that whatever your travel style, there are at least 5 or 6 things you'll want to do. But who knows, it might be in double figures!
Rugged landscapes, pristine beaches, and historic towns make this a fabulous place to spend a few days or even weeks. The only thing you might be disappointed is that you can't fit in all the cool stuff to do.
If you think we've missed anything off, do let us know in the comments below.
***Disclaimer*** Some of the links in this post are affiliate links. This means that if you book your accommodation through the site, One Weird Globe will earn a small commission at no extra cost to you. Your support helps me keep the site going :)
Latest posts by Aiden Higgins
(see all)