Sarawak is generally less visited by tourists than Peninsular Malaysia. As the capital of the region, Kuching is the main gateway and a great way to visit Sarawak safely. The city is a melting pot of cultures, and as such has a vibrant culinary and cultural scene!
With it being off most tourist radars, it can be hard to figure out which area of Kuching to stay in. The city is large and densely populous, making it trickier to navigate than other cities.
That is why we have created this guide! We have thoroughly researched the city and collected information from expert travel writers to help you choose where to stay in this hidden gem.
So let's just jump right into it!
Quick Tips – Where to Stay in Kuching
Where to Stay in Kuching
Looking for a specific place to stay? These are our highest recommendations for places to stay in Kuching.
Best Budget Hotel in Kuching
Located just steps from Kuching's waterfront in the heart of the city center, you won't find a hotel with as good of a location at such budget-friendly prices. Harbor View Hotel doesn't only have an incredible location but also beautifully designed, air-conditioned rooms that are bright and spacious.
Best Mid-range Hotel in Kuching
A hotel situated in the middle of a tropical, luscious paradise, Nanga Damai Homestay, is a nature lover's dream place to stay. You will also find a great selection of amenities at this hostel, including a refreshing outdoor swimming pool, shared lounge area, and laid-back bar.
Best Luxury Hotel in Kuching
Cove 55
Bar, Outdoor swimming pool
Airport shuttle
Tea/coffee maker in all rooms
Read More
We can assure you won't find many other accommodation options offering the stand of Luxury that Cove 55 does. The incredible beach front resort offers a waterfront location with 3 outdoor swimming pools, one of which is an infinity pool that floats over the ocean.
Kuching 7 Best Neighborhoods to Stay in
Let's take a look, in more detail, at the five best neighbourhoods in Kuching. Each caters to different interests, so be sure to pick the neighbourhood that's right for you.
Neighborhood #1 – Petra Jaya
Best neighbourhood in Kuching for your first time!
COOLEST thing to do in Petra Jaya – discover local plant life and marvel at the orchids at Sarawak Orchid Garden
BEST place to visit in Petra Jaya – marvel at the beautiful Astana, a palace located in Petra Jaya with gorgeous public gardens
Petra Jaya is the large region just across the river from central Kuching. This is where the city's Malay population are largely based, and therefore makes it a hub for Malaysian culture in Sarawak! The streets are calmer here, making it a great place to unwind after exploring the region.
It also has some great hole in the wall style restaurants showcasing Malaysian cuisine and local bars where you can meet locals and enjoy budget-friendly drinks. If you are visiting Kuching for the first time, Petra Jaya allows you to ease yourself into the city before exploring the more hectic central region!
More Awesome Things to do and see in Petra Jaya
Head to Fort Margherita, a historic fort in the region originally controlled by the British Empire and now run as a tourist attraction
Check out the quirky Cat Museum, one of the few museums in the world dedicated entirely to our feline friends
Sample cheap and authentic Malaysian cuisine at the many restaurants across the region – we suggest 3H's Corner
Watch orangutans and other Southeast Asian animals at Matang Wildlife Centre
Admire the modern architecture, well-designed gardens and vast collections of international literature at the Pustaka Negeri Sarawak
Embed yourself in local religious practices at the Masjid Jamek mosque
Best Budget Hotel in Petra Jaya
Set right on the river, this hotel provides guests with spectacular views over Central Kuching! It is great value, with well-equipped rooms and a communal dining area. They have a helpful tour desk that allows you to arrange tours and activities of the city and wider Sarawak.
Best Mid-range Hotel in Petra Jaya
With super welcoming hosts and a vibrant atmosphere throughout this guest house, you will feel the abundance of warm energy as soon as you walk into the hotel. Along with this, the guest house is also equipped with traditionally designed rooms, all of which come with outdoor terraces!
Best Luxury Hotel in Petra Jaya
Also located just across the river, this luxurious hotel is right next to the quick river connection to Petra Jaya! There is a great restaurant on-site, and a 24 hour help desk to assist you with planning your itinerary. All of the rooms are fully air conditioned with modern fittings, and some come with a river view.
P.S – Save some money in Kuala Lumpur with our hostel guide – Check it out there!
Neighborhood #2 – Kuching City Centre
Where to stay in Kuching for your first time!
COOLEST thing to do in City Centre – shop at the Main Bazaar, a street by the waterfront with market style shops
BEST place to visit in City Centre – marvel at the Tua Pek Kong temple, the oldest in Kuching!
As with most cities, the centre is the place to be if you want to get around easily and be right in the heart of the action. The real star of the show here is the waterfront! It boasts busy markets, quirky monuments and great views across the river.
This is Kuching's multicultural hub where you can find yourself hopping between Malaysian, Chinese and Indonesian restaurants within a matter of seconds. Seasoned travellers will love the vibrant nature of this area. It truly has everything you could want out of a Southeast Asian city!
More Awesome Things to do and see in City Cenre
Take a tour out to Bako National Park and see proboscis monkeys – though it is outside of the city, many of the tour companies depart from the centre
Stroll along the waterfront to take in the sights and smells of the city, and admire the beautiful temples along the way
Visit the Sarawak State Museum, filled with ancient artefacts it also has a neighbouring art museum with Islamic and Chinese pieces
Sample the famous Sarawak coffee at Black Bean Coffee
Admire the gorgeous Islamic architecture and take part in local religious customs at the Kuching City Mosque
Best Budget Hotel in the City Center
This hotel is located right next to the waterfront – perfect for getting right into the heart of the action! They offer a full continental breakfast each morning, and rooms are fully air-conditioned. The 24 hour reception offers tourism services as well as luggage storage and currency exchange.
Best Mid-range Hotel in the City Center
A boutique hotel situated in the heart of the city center in Kuching's Padungan Area The LimeTree Hotel has a fantastic location nearby plenty of bars and restaurants along with being just a 10-minute walk from The Riverside Waterfront. On-site, the hotel offers deluxe rooms with stylish wooden floors along with an incredible rooftop lounge with epic views overlooking the city.
Best Luxury Hotel in the City Center
This is the ultimate in luxury for Kuching! Right on top of the Hills Mall, this is perfectly located for getting around the city easily. There are five restaurants on-site offering a variety of cuisines, and guests have access to an outdoor swimming pool. Rooms have a rain shower, and the breakfast choices are vast.
The Best Travel Backpack EVER MADE!?!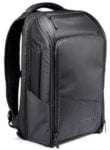 We are obsessed with backpacks – we've tried them all! And our favourite carry on backpack in the WORLD is the Nomatic Travel Backpack. This backpack has revolutionized the backpack industry and will change the way you travel forever :) Check it out here!
Neighborhood #3 – Jalan Song Thian Cheok
Where to stay in Kuching for nightlife!
COOLEST thing to do in Jalan Song Thian Cheok – head to the Song Keng Hai Hawker Centre for great local cuisine at budget-friendly prices
BEST place to visit in Jalan Song Thian Cheok – take some unique photos at the Upside Down House, where all of the furniture is on the ceiling
Jalang Song Thian Cheok is a street sandwiched between Central Kuching and Padungan. Though nightlife is fairly spread out across these areas, Jalan Song Thian Cheok is the epicentre for the bar and club scene in the city. This vibrant street will keep you entertained 24/7
It is also close to many great restaurants, cafes and bars – as well as important monuments and temples. It provides great access to the neighbouring regions and is one of the safest streets in the city despite the varied nightlife. If you are looking for a vibrant atmosphere with plenty to do, this is the place to be!
More Awesome Things to do and see in Jalan Song Thian Cheok
Visit Sri Srinivasagar Temple, the only Hindu temple close to the centre of Kuching – it even has a great Indian restaurant!
Drink at Monkeebar – it has cheap beer and a laid-back vibe, and a third of profits are given to conservation projects across Borneo
Looking for something a little livelier? Head to Terminal 1 Club, a highly rated nightclub with live performances and great cocktails
Nurse your hangover at the Alleycat Cafe with great Sarawak coffee and simple (yet delicious) brunch items on the menu
Enjoy 24/7 local food at budget-friendly prices at SDMM Cafe, just off Jalan Song Thian Cheok
Best Budget Hotel in Jalan Song Thian Cheok
A cute guest house, with custom-designed furnishings in each room, the Borneo Sweet Guesthouse is an epic place to stay in Jalan Song Thian Cheok on a budget. Along with the beautiful decor, the hotel also has a fantastic location. The property is within a 5-minute walk to the stunning Kuching Waterfront along with the bustling streets of China Town.
Best Mid-range Hotel in Jalan Song Thian Cheok
A deluxe and modern apartment-style hotel in the heart of Jalan Song Thian Cheok, the StayInn Gateway has everything you need for a comfortable stay in Kuching. With air-conditioned rooms all of which are equipped with en-suites along with fully equipped kitchens, it is a fantastic place to stay.
Best Luxury Hotel in Jalan Song Thian Cheok
This is an absolutely stunning hotel close to Song Thian Cheok! There is a rooftop pool providing you with excellent views across the city. The rooms are beautifully furnished with large ensuite bathrooms, and a continental breakfast is served every morning. It is also well located for exploring the city centre.
MUST READ – Heading to Kuala Lumpur next? Check out our post about some of the most fun day trips from Kuala Lumpur!
Neighborhood #4 – Damai Beach
Best neighbourhood in Kuching for families!
COOLEST thing to do in Damai Beach – discover rural Sarawak culture and the ancient traditions of locals at the Sarawak Cultural Village
BEST place to visit in Damai Beach – unwind on Damai Beach itself with great views to both the sea and mountains
Damai Beach is located about half an hour north of Kuching, and is a popular resort town with families from both Malaysia and abroad. The laid back town has a very calm atmosphere and offers excellent facilities for visitors! Though outside of the city itself, it offers great transportation if you want to explore further.
Whether you are looking to relax in a country club, or enjoy some adventure activities, Damai Beach has plenty to offer! This is definitely one of the best options if you are looking to get away from the city and get a more typical beach holiday experience.
More Awesome Things to do and see in Damai Beach
Enjoy golf, volleyball and a private beach at the Damai Golf & Country Club – it also has a great guesthouse with multiple dining options
Experience the warm hospitality of Sarawak locals and discover the importance of fishing in Borneo at the Malay Fishing Village
Learn about Sarawak's royal history at the Mausoleum of Sultan Tengah – the only Sultan to have ruled over the region
Enjoy an active day out with the family at the Permai Rainforest Walk, where you can admire the nature and enjoy a trek through the forest
Interested in watersports? Head to Aquabase Scuba Diving, who also provide snorkelling and kayaking activities
Best Budget Hotel in Damai Beach
This is a very unique accommodation option and is incredibly well priced! It is an eco-friendly resort, making it ideal for environmentally conscious visitors. Guests stay in wood cabins right in the rainforest, and a continental breakfast is provided every morning in the Rainforest Cafe on-site.
Best Mid-range Hotel in Damai Beach
This stunning guest house is situated just outside of Damai Beach, nestled amongst jungle backdrops, and offers spectacular views of luscious green forests overlooking the coastline. On-site, you will also find fantastic facilities, including a tasty restaurant and a sparkling outdoor pool that glistens in the Malaysian sun.
Best Luxury Hotel in Damai Beach
The Damai Beach Resort is a little slice of luxury in the northern tip of Sarawak! It has its own private beach, outdoor pools and spa facilities. Every room has either a jungle or sea view, giving you a great place to wake up in the morning. They offer outdoor activities in the rainforest, and there are special kids facilities.
Editor's Note – If you are visiting Malaysia, you HAVE to check out our article about some of the most AMAZING places to visit and things to see in Malaysia!
Neighborhood #5 – Padungan
Where to stay in Kuching on a budget!
COOLEST thing to do in Padungan – tantalise your tastebuds in Chinatown with cuisines from all of the major regions of China
BEST place to visit in Padungan – discover Kuching's obsession with cats and learn about their local significance at the Cat Statue
Padungan is the main hub for Kuching's Chinese population! Chinatown is located in the area, offering plenty of culinary delights, unique stores and a great atmosphere. There are also some interesting monuments and cultural attractions throughout the area, as well as large recreational facilities.
Though most of Kuching is very budget friendly, Padungan is the cheapest area close to the City Centre. Its position on the riverfront offers great scenery, and Jalan Padungan is another great nightlife area of the city with slightly more favourable pricing than Jalan Song Thian Cheok! If you want your money to go further, stay in Padungan.
More Awesome Things to do and see in Padungan
Learn about the history of textile making in Sarawak, form the Iban Tribe right through to modern times at the Tun Jugah Foundation
Keep your fitness levels up with various sporting and recreational activities at the Jubilee Recreation Grounds
Just south of Chinatown you will find a small area for the Filipino community – we recommend visiting Pinoy Fiesta for great food
Take in great views of the city and enjoy delicious cocktails, beer and wine on the LimeLight Rooftop Lounge
Stroll along the Padungan section of the waterfront for a more peaceful experience – perfect for watching the sunset!
Best Budget Hotel in Padungan
The Meritin Hotel is great value for money! They provide a complimentary breakfast every morning at the on-site restaurant, and the ensuite bathrooms are large and equipped with modern conveniences. The shared lounge is a great place to mingle with other guests, and there is a small business centre if required.
Best Mid-range Hotel in Padungan
With immaculate and modern facilities along with air-conditioned rooms, this is a great place to stay in Pandungan. The hotel also offers a daily breakfast offers buffet which serves up a tasty selection of à la carte or American options. This is the perfect way to prepare yourself for a day of exploring Kuching.
Best Luxury Hotel in Padungan
Located right next to a shopping mall, this hotel gives you great access to the waterfront and nearby facilities! All rooms are air conditioned, and come with great views of either the waterfront of the city. There is an outdoor pool and three restaurants on-site, with an Asian style breakfast provided each morning.
Editor's Note – Have you seen our guide to the most underrated and coolest neighborhoods in Penang?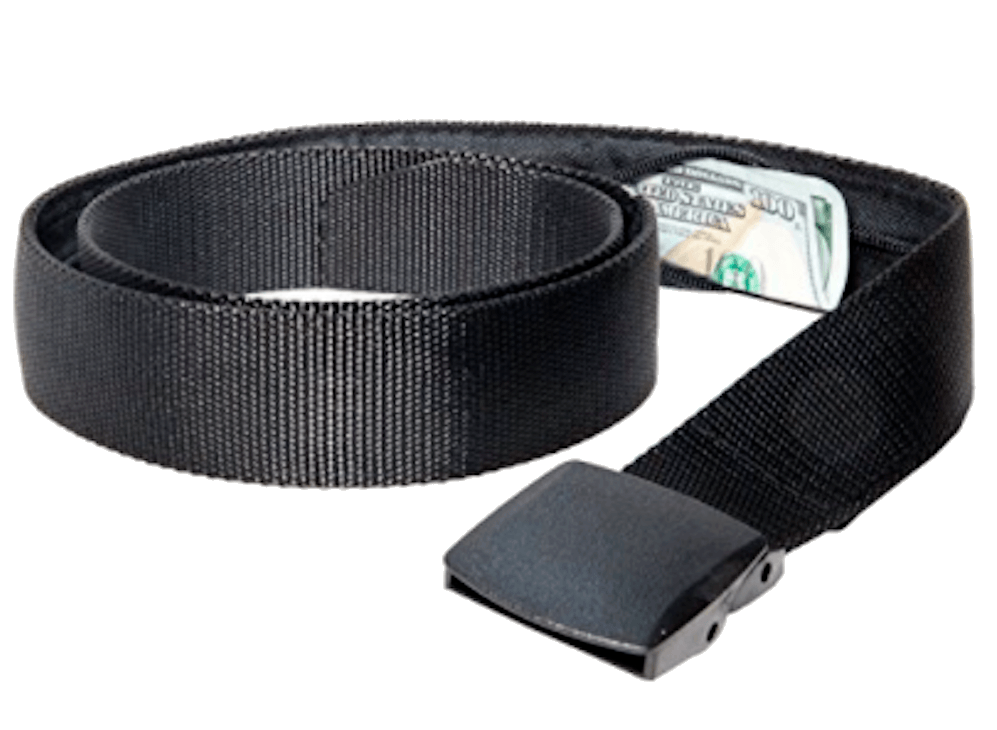 If you are traveling you should ALWAYS have emergency cash hidden on you! Security belts are great because they are affordable and can fit a ton of stuff in them (great for peace of mind!). Check out our favorite travel belt!
Neighborhood #6 – Santubong
Best neighbourhood in Kuching for couples!
COOLEST thing to do in Santubong – take a hike up Mount Santubong, with lush rainforests along the way and great views from the top
BEST place to visit in Santubong – visit Santubong Beach, which is much calmer and more relaxed than neighbouring Damai Beach
Located right next to Damai Beach, Santubong is also a little out of the city but great for a short getaway. As it is not quite as touristy as its northern neighbour, Santubong has an even more laid-back atmosphere and great outdoor activities. It is particularly popular with couples looking for a weekend getaway!
Santubong Beach itself has great views across the sea, and the spectacular Mount Santubong is surrounded by gorgeous forests and unique recreational activities! Though the restaurants here are a little more expensive than in the city, they offer high-quality seafood and Malaysian cuisine.
More Awesome Things to do and see in Santubong
Discover historical sites across the region including Batu Bergambar and the Cursed Crocodile Stone – many of the artefacts date back centuries!
Head to Escobar for great drinks – it is especially popular in the evenings where you can watch the sunset over the South China Sea
Hire a kayak at Permai Beach Resort and enjoy a relaxing paddle in the sea
Head into the jungle to discover rock pools, luscious vegetation and great hiking trails – including one that goes around the mountain
Take a cruise through the nature of the Santubong Peninsula and Kuching with the Kuching Wetlands Cruise
Best Budget Hotel in Santubong
The Village House offers amazing on-site facilities, including a beautiful outdoor pool with plenty of comfortable seating areas surrounding it, along with the tasty on-site Blue Ginger Restaurant. Along with private rooms, The Village House also offers dorms, making it the perfect place to stay for those budget-conscious travelers.
Best Mid-Range Hotel in Santubong
As Santubong is a little pricier than other areas, there are no budget hotels – however, the Culvert provides great value as a mid-range offering! The unique suites offer pod style beds giving you a secluded space to rest. There is a private beach area, as well as on-site restaurants and an outdoor pool.
Best Luxury Hotel in Santubong
A little further out from Santubong village, Cove 55 is a secluded gem! It is the perfect choice for couples looking to splurge on a relaxing vacation, with a large outdoor infinity pool that faces the sea. All rooms come with balconies and rain showers, and the on-site restaurant serves continental and full English breakfasts.
Neighborhood #7 – Satok
Where to stay in Kuching for local culture!
COOLEST thing to do in Satok – head to the weekend market to embed yourself in local culture and pick up a bargain on souvenirs and food
BEST place to visit in Satok – visit Reservoir Park to see koi fish, terrapins and Japanese style gardens
Located just west of Kuching City Centre, Satok is usually off most visitors' radars, however, offers a lot if you are interested in discovering the local way of life! The lack of tourism to the area has kept it authentic, and there are plenty of cultural activities to participate in whilst there.
It is also a much calmer area than the City Centre, so is a great place to get away from the hustle and bustle! It is well connected to the more well-known tourist areas to the east, and to Petra Jaya by a bridge in the west.
More Awesome Things to do and see in Satok
Learn how to cook like the people of Sarawak with Bumbu Cooking Class – they have different classes depending on what dishes most interest you
Visit Mirage Spa for a truly luxurious holistic experience with modern facilities and top-notch customer service
Sample Sarawak coffee and next level mouthwatering baked good at Mita Cake House
Looking for something more active? Take a bike tour through the city with Paradesa Borneo, who depart from Satok
Visit the Brooke Gallery to learn about the British annexation of Sarawak, the White Rajahs period and the independence movement
Best Budget Hotel in Satok
Located just off Jalan Satok, the Serapi Hotel is a great basic option if you are looking to save some cash but want a private room. There is an on-site restaurant that offers both continental and buffet breakfast options! The interior decor draws inspiration from local culture.
Best Mid-range Hotel in Satok
If you're looking for homely and comfortable facilities that feel like a home from home then this is the place to stay for you! The hotel provides uniquely designed rooms with special added touches and offers a hearty breakfast every morning which is a tasty selection of à la carte, Asian and continental options.
Best Luxury Hotel in Satok
This lavish hotel is located on the edge of Satok, giving you great access to the City Centre as well! There is free parking for all guests – perfect if you are hiring a car. The hotel has six restaurants and an outdoor pool, as well as kids facilities for families to use.
Final Thoughts on Where to Stay in Kuching?
Kuching is a beautiful and vibrant city that should definitely be included on your Malaysian itinerary – or visited as a destination in its own right! It offers a slightly calmer atmosphere than the country's larger city but still has the great attractions and cuisine.
In terms of best area, we have to go with Padungan! The area has great cuisine, is very budget friendly and hosts a wide range of the city's cultures.
We hope this guide has helped you figure out the best area in Kuching for you. The city is just waiting to be explored, and we are sure you will love your time there!
Have we missed anything? Let us know in the comments.
Editor's Note – No matter where you are traveling, you NEED to have great travel insurance. We have personally tested TONS of travel insurance companies, and can say without a doubt that World Nomads is the absolute best (and most affordable!). Fill out this form to get a quote for your trip to Kuching!
***Disclaimer*** Some of the links in this post are affiliate links. This means that if you book your accommodation through the site, One Weird Globe will earn a small commission at no extra cost to you. Your support helps me keep the site going :)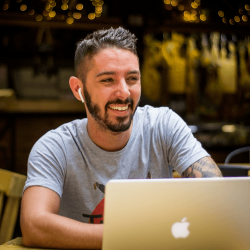 Latest posts by Aaron Radcliffe
(see all)