The capital of France, Paris, also known as the City of Lights, is definitely one of the most beautiful cities in Europe.
Simply wandering its charming, romantic streets and boulevards, soaking in the air of the Belle Epoque, is a great way to spend some time – and that's not even taking into account all the cultural sights of the city.
But what do you do if you've had too much of Paris, if you feel like getting out of the city for a day just to breathe some fresh air? Is there anywhere nearby that's good?
Yes! And we've had a look at some of the best day trips from Paris and selected the ones best for you, whether you're traveling by train, as a couple, or with your family.
So let's see what day trips there are on offer from the incredible city of Paris!
Editor's note – Save money in France and check out our 20 best hostels in Paris!
Quick Answer: Best Day Trips from Paris
Best Places to Stay in Paris
Paris is known as the city of love and it is true: there IS a lot of romancing to be done in the city. But whether you're in the French capital to see the sights, or spend your time sipping on wine, you're going to want to know where you should base yourself.
Accommodation in Paris definitely varies from area to area, so it's important that you book the right place to suit your trip and budget.
• Best Hostel in Paris •
Super fun and sociable atmosphere
If you're looking to stay in the a hostel in Paris then this one should be at the top of your list. It's a sociable place where you can get chatting to other travellers in the lounge or in the famously lively bar downstairs. Rooms and bathrooms are clean and safe too which is always a top priority in a city hotel. Not only that, but Gare du Nord is practically on the doorstep.
• Best Budget Hotel in Paris •
You might think that Paris is going to cost a stack of cash but this affordable budget hotel means it doesn't have to. The rooms here are decorated in a funky retro style, and some even come with their own bathtubs! Location-wise, it's surrounded by great eateries and bars that are dotted around the charming Sacré-Cœur basilica.
Let's narrow it down! Near Disneyland are some of the best hostels!
• Best Luxury Hotel in Paris •
If you want to be treated like royalty
If you're looking for somewhere special to stay in Paris… this hotel is it. Think dining rooms dripping with chandeliers, sun terraces with views of the Eiffel Tower and high-end dining. With their four poster beds and antique furnishing, the rooms here are pretty much fit for royals. There isn't much not to like about this luxury hotel, so if you want to treat yourself then you should go for it!
Check out our best hostels for solo travelers in Paris
#1 – Best Day Trip from Paris – Auvers-sur-Oise
Day Trips from Paris by Train
Best known for its connection with the very famous Vincent van Gogh, the town of Auvers-sur-Oise is situated about 17-miles northeast of Paris. Since it's a solid one hour from Gare du Nord, this is an easy day trip from Paris by train.
Once you're here, you can wander the pretty backstreets past the cemetery where Vincent and his brother, Theo, are buried. You can also visit the Auberge Ravoux, where the painter spent his last three months.
Also in town is the fascinating Musee de l'Absinthe, a place to learn all about the magical green alcohol that inspired (and sent mad) many artists and writers of the impressionist and modernist period, including van Gogh himself.
The Best Travel Backpack EVER MADE!?!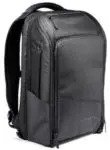 We are obsessed with backpacks – we've tried them all! And our favourite carry on backpack in the WORLD is the Nomatic Travel Backpack. This backpack has revolutionized the backpack industry and will change the way you travel forever :) Check it out here!
One of the best-known sights in the world – and a UNESCO World Heritage Site – is the stunning Palace of Versailles. Originally a hunting lodge for Louis XIII, his son and successor Louis XIV fell in love with the place and decided on a serious revamp, beginning in the 1660s.
From 1682 until the French Revolution, this was where the French kings lived – and they made it very kingly indeed. Everyone knows about the opulent Hall of Mirrors, but there's also the sprawling gardens, another palace called the Grand Trianon, and even a 'hamlet' constructed so that Marie Antoinette could chill out with her friends.
It's one of the easiest day trips from Paris by RER: all you do is take Line C for an hour directly to Versailles-Château-Rive-Gauche.
Going to Marseille? This guide on fun stuff to do in Marseille hits all the highlights!
#3 – Provins
This beautiful medieval village is charming with a capital 'C'. Easily one of the best day trips from Paris by train, all you have to do to reach this picturesque UNESCO World Heritage Site is catch a train from Gare de l'Est – you'll be at Provins in an hour and twenty-five minutes.
Although walking around this wonderful little town is a joy in itself, (there are towers and underground passages to explore) Provins is also known for its medieval fairs, which often include jousting.
It's also a centre for rose cultivation – you can buy many different rose products here, including Provinois rose honey and rose petal jam. And when you're really hungry? Head for some crêpes at La Fleur du Sel.
Travelling Paris with a Toddler? You ain't the first, you won't be the last! Check out this Story of a Mum taking her toddler round Paris!
#4 – Rouen
Rouen is the capital of Normandy and has a great connection with impressionism, being one of the many centres of the art scene as it flourished over a century ago.
For instance, the awesome Rouen Cathedral was painted by Claude Monet in a series of dramatic representations – the cathedral dates back to as early as the 4th-century AD! Charlemagne visited in 769 and Viking leader Rollo – future founder of Normandy – was baptised here in 915.
Elsewhere in Rouen, there a lot of museums – including the Musée des Beaux-Arts de Rouen. Then there's the Gros Horloge, a particularly stunning 14th Century astronomical clock – and much more besides.
Travelling Paris with a Toddler? You ain't the first, you won't be the last! Check out this Mum's Story of taking her Toddler around Paris!
#5 – Lille
An easy high-speed train ride from Gare du Nord can take you all the way to French Flanders and the historic city of Lille in almost no time at all.
As a romantic day trip from Paris for couples, this place is a great place for you and your partner to wander around, marvelling together at the impossibly charming architecture (complete with ornate engravings) and exploring the narrow cobbled lanes of Lille's old town – or Vieux Lille.
A particular highlight is the Art Deco city hall (hôtel de ville) and its towering belfry.
#6 – Normandy beaches, Caen
Although Caen is positively bristling with centuries-old history – for example, the Château de Caen in the centre of town was built by William the Conqueror in 1060 – it's the town's modern history that entices visitors from all over the world.
The capital of the Calvados department, not only was Caen the scene of fighting during the Battle of Caen, but just north of here are famous D-Day Landing beaches – Sword, Juno, Gold, Omaha and Utah (from east to west).
History buffs will love the idea of stepping foot onto the sands that heralded a turning point in World War II. It's two hours from Saint Lazare to Caen, but the important history of this town makes it a great day trip from Paris by train.
#7 – Brussels
Yes, it's possible to go to Brussels – the capital of neighbouring Belgium – and back, all in one day! Just the very idea of being able to do this easily makes it one of the top day trips from Paris by train – a high-speed service from Gare du Nord will have you there in under an hour and a half! Then it's easy to take in the relatively bite-sized historic centre of the Belgian capital.
Wander around the stunning streets, look up in awe at the beautiful guild houses of the Grand Square, the incredible Town Hall, and when the sight-seeing has gotten too much for you, search for gaufres (Brussels waffles) and go for some moules-frites (mussels and French fries) before a few beers in the evening.
Staying Safe in Paris
While Paris is super safe, no matter where you are traveling, you NEED to have great travel insurance. We have personally tested TONS of travel insurance companies, and World Nomads is our favorite (and most affordable!).
Fill out the form below to get a quote so you can have a stress-free time traveling around France!
Romantic Day Trips from Paris for Couples
You can't get much more romantic than literally walking around a painting – and that's what you'll be doing on a visit to Monet's Garden at Giverny.
The legendary impressionist master painter lived here for 40 years, and the garden – inspired in part by Japanese gardens – provided the subject matter for arguably his most famous series, Water Lilies. Today, you can tour around the house in which Monet lived for all those years, then go for a stroll around the charmingly picturesque gardens.
The natural setting and artiness of it all makes it one of the best romantic day trips from Paris for couples – it's simply a beautiful place to be.
Check this out! Paris has a great selection of ridiculously cheap hostels too!
Champagne, anyone? Épernay is the heart of France's champagne-producing region and is, of course, famous for the number of prestigious champagne producers that help put this place on the map.
A stroll down the aptly named Avenue de Champagne will help you see why; located on the picturesque street, you'll find names like Mercier, Moët et Chandon and De Castellane.
So, when in champagne country, why not taste some champagne? It's a great idea for a romantic day trip from Paris for couples. You'll also get to wander around vineyards and eat some delicious lunch, too – complete with perfect wine pairings, naturally.
#10 – Chantilly
If you've ever had whipped cream – and who hasn't? – you can thank Chantilly for that. Sometimes referred to as Chantilly cream, this wonderful foodstuff originates in this town.
Located just north of the French capital, it's only a 25-minute train ride from Gare du Nord to this town. In terms of romance, the town's château is the closest to Paris, and is a wonderful example of a Neo-Baroque (or Baroque Revival) architecture, with a mix of round towers and soaring spires. Wandering around this magnificent building and its grounds feels like something out of a fairytale.
Mysterious, dramatic, historic – what more can you ask for from a romantic day trip out of Paris for couples? Mont Saint-Michel has it all. This iconic island – which becomes detached from the mainland at high tide – is steeped in history and has been used for millennia in everything – from strategic military to religious purposes.
Today, it's almost a mythical place to wander around. And when the tide goes up again, when the island becomes an island once more and the tourists go home, sitting at the coast and admiring this famous landmark in a moment of peace is a definite highlight. As far as natural scenery goes, this place is a definite winner for us.
The beautiful Fontainebleau lies to the southwest of the French capital and makes for a particularly easy and romantic day trip from Paris for couples.
Formerly the residence of the infamous Napoleon, this sprawling palace has actually witnessed an incredible 34 monarchs spending time within its storied walls – some parts of it even date as far back as the 1100s!
And when you and your partner are done marvelling at the lavish rooms and stately halls of the palace, the tranquil Forest of Fontainebleau – all 110-square-miles of it – makes for a lovely place to stroll around together.

If you are traveling you should ALWAYS have emergency cash hidden on you! Security belts are great because they are affordable and can fit a ton of stuff in them (great for peace of mind!). Check out our favorite travel belt!
#13 – Château de Breteuil, Choisel
Best Day Trips from Paris with Kids
Château de Breteuil is a great place to come if you've got children with you on your holiday to Paris – especially if they're a little bit younger and easily entranced by fairy tales.
Why? Well, whilst the impressive château itself dates from the 17th Century – and is an important piece of architecture of that period – there's a homage to the fairy tales of Charles Perrault here, with the opportunity to meet Puss in Boots, Cinderella, Sleeping Beauty, and more, as you explore the beautiful gardens of this fun and fascinating place. A genuinely great day out from Paris with kids.
That's not all! We have more hostels around Louvre for you to check out!
Ok, so you might know who Asterix is, but your young children may not. Even so, Parc Astérix is an amusement park not to be missed. Themed on the plucky Gaul himself and his friends, (and enemies) the park is well known in France for its wide variety of rollercoasters – one of which is actually a really cool bobsled rollercoaster!
Many other rides, like log flumes and river rapids, plus a cool forest area, can also be found here. So if you're looking for a fun day trip from Paris with kids and you've already been to Disneyland, this one is an easy pick for the whole family.
#15 – ZooSafari, Thoiry
Whilst we've just had a zoo-type attraction on this list of the best day trips from Paris, ZooSafari is a different matter entirely.
Not only can you self-drive on an actual safari through a reserve, spotting animals like zebra, hippo, rhino, camels, elephants, and more, there's also a walk-through section of the zoo featuring animals like tigers, macaques, lemurs, and even Komodo dragons. And if that wasn't enough for family fun, you can even zipline over the lion enclosure!
There's also an adventurous Air Park where you and your kids can run along rope bridges and scamper along netting in the trees.
How would a family holiday to Paris be complete without a visit to the most-visited theme park in Europe? That's right, it's Disneyland Paris. Located just under 20-miles east of Paris, this is definitely something you'll want to do with all the family – and it's an easy day trip from Paris with kids.
Jump on an air-conditioned shuttle bus and arrive before you know it at Disneyland. Here, there are rides galore, spooky funhouses and the bustling Disney Village for food and shopping. Time will fly when you're here, so be sure to make the most of it!
#17 – Playmobil FunPark, Fresnes
Who knew that the durable toys actually had their own theme park? Well, they do and it's fantastic. At just 3 Euros for entry, (free for under-threes) this affordable family day out has a lot going for it. Playmobil is awesome – we all know this. So, to spend some time here on a day trip from Paris with kids in tow is extra fun.
There are twelve play areas with themes like zoo, Vikings, and pirates – each featuring giant Playmobil sets, an area for younger children (18–36 months), and the all-important restaurant before everyone gets too hungry. All in all, it's a lot of fun!
Bonus Trip! – La Mer de Sable, Ermenonville
For another unique family day-out from Paris, La Mer de Sable is a good option. Meaning 'The Sea of Sand' in French, this amusement park pre-dates both Disneyland Paris and Parc Astérix – but the twist is that it's set on an area of land that is completely covered in sand – a sandplain – as a matter of geological phenomenon.
This puts it in the perfect position for some great Wild West and desert-themed areas, of course! There are various rollercoasters, trains through the sand, log flumes – and of course the spectacle of looking out over the sea of sand itself, too. One of the coolest day trips from Paris with kids, they'll be amazed at what a load of sand is doing in the French countryside!
Conclusion to the Best Day Trips from Paris
There is such an amazing wealth of history all over France, not just limited to the capital. In the surrounding countryside of Paris, there are châteaux galore, palaces, amusement parks and forests to keep you entertained. There's also an abundance of nightlife, and if you're in need of a place to stay, and a party or two, check out our 11 best party hostels in Paris!
And if you're traveling by train, it's easy! There are so many links to charming towns and other historical and cultural sights that you don't need to worry about transport.
With a family? No worries. As well as theme parks and zoos, the medieval towns that you can reach from a day trip to Paris mean that your children (and you, of course!) can explore a world of knights and castles.
All that's left is for you to get ready for your trip to Paris – and beyond. Bon voyage!
***Disclaimer*** Some of the links in this post are affiliate links. This means that if you book your accommodation through the site, One Weird Globe will earn a small commission at no extra cost to you. Your support helps me keep the site going :)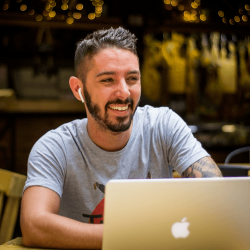 Latest posts by Aaron Radcliffe
(see all)