Paris is known as the global center for fashion, art and vibrant culture. All of these things add to the incredible experience of staying in Paris. The dreamy idea we have of the Eiffel Tower and twinkly city lights is exactly what you'll get if you visit Paris. It's every bit as dreamy as your imagination makes it out to be.
We all know that traveling can be expensive, especially when it's Europe we're talking about! But there is a cheaper way to experience Paris! That's why we've put together a list of the best and cheapest Paris hostels!
We put together a more specific list for those looking for hostels near Disneyland in Paris!
Quick Answer: Best Cheap Hostels in Paris
Best overall cheap hostel in Paris – Caulaincourt Montmartre
Best cheap hostel in Paris near the Sacre-Coeur – Le Montclair Montmartre Hostel
Best cheap hostel in Paris near the Eiffel Tower – Trendy Hostel
Best cheap Paris hostel near the gardens of Luxembourg – Young and Happy Latin Quarter
Best cheap hostel in Paris near Paris city center – Le Regent Montmartre
Best cheap Paris hostel near the canal – St Christopher's Inn Canal
Best overall cheap hostel in Paris
French style breakfast buffet
Free wifi
Friendly and helpful staff
This beautiful hostel is just a few minutes walk from Sacre Coeur (the highest point in Paris), and provides magnificent views of the city below.
Choose between dormitories, single rooms or double rooms, and indulge in a delicious traditional French breakfast every morning!
Traveling as a solo traveler? Check out our best hostels for solo travelers in Paris
Best cheap hostel in Paris near the Sacre-Coeur
Located just a few blocks from the Sacre-Coeur (highest point in Paris)
Social and cozy atmosphere
Friendly and helpful staff
This perfectly located hostel is within walking distance from the Clignancourt flea market, the Art Naif Museum, as well as bars and restaurants of the Rue des Abbesses. Be sure to walk to the Sacre-Coeur during your stay, it would be a shame to miss such epic views!
Included in your overnight fee are free breakfasts, secure storage space, and free wifi. The Montclair Hostel is the perfect place to meet like-minded travelers with an adventurous spirit!
Will you also visit Marseille? Check out where we like to stay in Marseille, France!
Non-profit hostel
Situated in a mansion built in the 1800s
It's been open 24/7 since 1947
Situated in what's known as the Golden Triangle of Paris landmarks, this hostel could not be better located! The hostel is open 24/7, which means there's no need to rush home after a night out.
Enjoy a free French buffet breakfast each morning and make the most of the bar that is open around the clock.
Best cheap hostel in Paris near the Eiffel Tower!
Cozy Parisian atmosphere
Very secure
Plug points at every bed
Magnetic access cards ensure the hostel stays safe and secure during your Paris trip. The Trendy hostel is just 15-minutes from the Eiffel Tower by metro and various other Paris landmarks.
You'll have access to a laundry room and a kitchen that you can use at your disposal.
The Best Travel Backpack EVER MADE!?!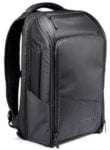 We are obsessed with backpacks – we've tried them all! And our favourite carry on backpack in the WORLD is the Nomatic Travel Backpack. This backpack has revolutionized the backpack industry and will change the way you travel forever :) Check it out here!
Surrounded by vintage shops and cafes
Selection of modern rooms
Free wifi
The Generator Paris is a great hostel that offers many dwelling options. Choose between shared or private rooms, rooms with a terrace and rooms with an en-suite bathroom.
The hostel is close to the Canal Saint Martins Art gallery and is surrounded by cute cafes and vintage shops.
FRANCE is amazing! And the best hostels in Paris will blow you away!
Best cheap Paris hostel near the gardens of Luxembourg
Located in the Latin Quarter
Free wifi
Social atmosphere
This quaint area is known worldwide for its incredible atmosphere! The streets are filled with cafes, restaurants, boutiques, and galleries, leaving you with plenty to explore!
Be sure to get to know your fellow travelers, many of the Young and Happy Latin Quarter guests stay friends for life!
Not sure where to start when you arrive? Our article on things to do in Marseille can help you schedule your days!
Roof-top terrace
Fantastic views
Free wifi
This great hostel has a very chick feel. Created by three Parisian travelers who've made sure the hostel caters to every traveler's needs!
Free wifi, secure lockers, and comfy mattresses are just a few of the things you'll come to enjoy at Les Piaules hostel. Fantastic views of the city are an added benefit of staying in this great hostel! Be sure to take the time to appreciate the lovely scenery just outside the window!
Easy access to Paris main attractions
Experience an authentic Parisian neighborhood
Unique local experience
The Arty Paris Porte Versailles offers a far more authentic experience than many of the other hostels in the area. You'll still have access to the Paris tourist attractions but get the chance to enjoy a very authentic Parisian experience while staying in a neighborhood filled with locals.
See a real day-in-the-life experience of the Parisians that stay around you and join in with their daily activities. This will make your holiday a truly unique experience.
Editor's Note: You can have a great time in Paris staying at one of the top party hostels!
Best cheap hostel near Paris city center
15-minutes from Paris city center
Friendly and professional staff
Close to many Paris attractions
This hostel is close to Disneyland Paris, as well as the Paris city center, making it a great choice of accommodation.
Many dorm sizes are available, as well as private rooms if you're looking for a little more privacy during your stay. Don't hesitate to ask any of the friendly staff for pointers as to what you should be getting up to during your trip, they'll be more than happy to help you out!
Down the street from two metro train stations
Great views over Paris
Convenient location for foodies
This surprisingly spacious, clean and secure hostel gives you easy access to public transport and the cutest cafes in Paris. Multilingual and friendly staff make finding travel information more convenient.
The hostel offers a large kitchen and dining area, that encourages social interactions between travelers. They also offer a variety of shared and private rooms.
Not what you're looking for? Read about other great hostels near Disneyland, Paris!
All rooms have an en-suite
No curfew
100% smoke-free
The Plug Inn Montmartre combines comfort and style seamlessly! What really sets apart this hostel from the rest, is the fact that you can join in on free tours around the city of Paris. Be sure to make the most of this complimentary sight-seeing service, you won't regret it!
The hostel is surrounded by trendy restaurants and cafes, perfect for meeting and mingling with the locals. Be sure to join in with Parisian night-life, as it's a truly unique experience.
Award-winning hostel
Cheap buffet breakfast available each morning
Free city walking tour
St Christopher's Inn has been a very popular hostel in the area for quite some time. It's a great place to meet other travelers and make new friends. Warm and friendly staff and guests will make you feel right at home at this accommodating hostel!
Be sure to book in advance as this hostel tends to fill up rather quickly. Don't miss out on this great Parisian experience!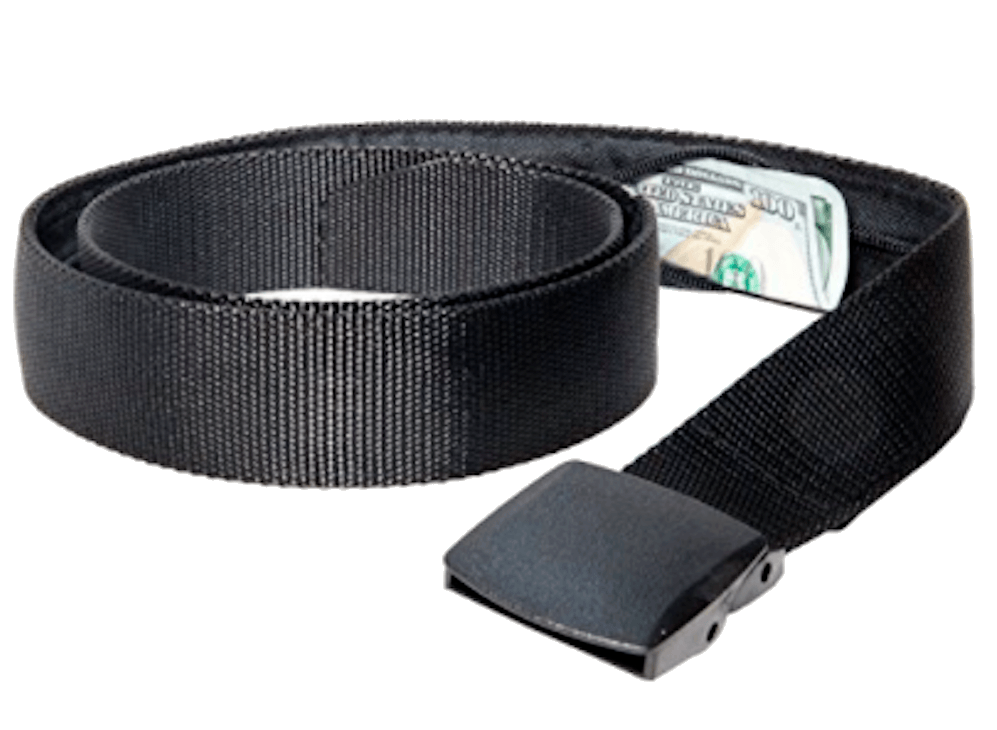 If you are traveling you should ALWAYS have emergency cash hidden on you! Security belts are great because they are affordable and can fit a ton of stuff in them (great for peace of mind!). Check out our favorite travel belt!
Best cheap Paris hostel near the canal
Located on the canal
Waterfront terrace
Free Netflix and wifi
This hostel is great value for money, offering dorm beds with under bed lockers for the ultimate security. Netflix, wifi and a free walking tour of Paris are all a part of the package.
An onsite bar and restaurant ensure you're getting the best food and have the opportunity to socialize with a drink or two in the evening. The canal views are also stunning! Be sure to snap a picture of the sunsets over the canal to immortalize the incomparable beauty!
Have some time? Get out of the city with these epic day trips from Paris!
A 15-minute walk from the Eiffel Tower
Situated in an 18th-century coaching inn
Air-conditioned rooms
This hostel has lovely communal spaces, perfect for socializing with your fellow travelers! With free wifi, breakfast and plenty of charging plug points, there's little more that a traveler could need.
Every room has a modern feel and is clean and neat. With such a great location, it would be a shame to miss this great experience!
Incredibly decorated
A 5-minute walk from the University of Paris
Outdoor recreational area
This no-curfew hostel offers you complete freedom during your stay in Paris. Having the flexibility to come and go as you like means you'll have less to stress about and more time to enjoy the beautiful city! The sophisticated style is modern and beautiful.
The communal areas such as the outdoor recreational area is a great place for socializing and offers you a great opportunity to meet fellow travelers.
20-minutes from the Latin Quarter
480 beds to choose from
In a quiet area
If a bit of peace and quiet is why you're looking for during your Paris stay, then this is the perfect place! Although it's quiet, it is close to the metro station, so you'll be able to visit any Paris tourist attraction in no time!
The onsite cafeteria caters for lunchtime and evening meals.
Trendy part of Paris
Vibrant bars nearby
Outdoor patio and bar
The Loft Boutique Hostel, Paris, is one for those who love a healthy dose of socializing. The main attractions in the area are bars and clubs, which are often frequented by those staying in the youth hostel in Paris.
The rooms are clean and neat and provide for your every need. This is a fairly popular hostel, so be sure to book in advance if you have your heart set on this great hostel!
Need specifics? We also have our favorite hostels near Louvre!
Conclusion
Now that you have a better idea of the cheapest hostels in Paris, it's time for you to decide what day trips you'd like to take in Paris. And we can help you out with that too!
Being the beautiful and historical city that it is, there are so many things to do in every part of Paris! Make sure you explore all your accommodation options in this awesome city. If you're looking for more of a party vibe, be sure to check out our favorite party hostels in Paris!
Whether you're backpacking, or just vacationing, we wish you a happy Paris trip!
***Disclaimer*** Some of the links in this post are affiliate links. This means that if you book your accommodation through the site, One Weird Globe will earn a small commission at no extra cost to you. Your support helps me keep the site going :)
Latest posts by Clair Ricketts
(see all)